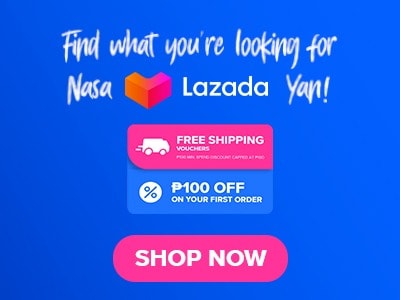 Looking for a Thai place to satisfy your Thai food cravings? Look no more I found the perfect place for you to go and enjoy Thai food and the great thing about this place is that their prices for their food items are affordable and mostly great for sharing so still sulit for the items that are a bit pricey. People's Palace menu also has a lot of delicious and mouthwatering goodness to offer so trying their place is a great choice especially if you want to try Thai cuisine.
Interested in our topic for this article? If yes and you haven't tried People's Palace yet then I think this is the perfect content to get all the important information before actually trying their place. Too much for a long introduction, let's get started!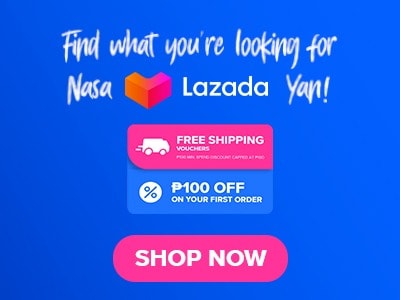 Below, you'll find the updated list of People's Palace menu prices.
Menu Items
Price (PHP)

Soups + Appetizers

Thom Yum Goong
640
Thom Kha Thalay
680
Thom Kha Gai
480
Prawn Spring Rolls
490
Chicken In Pandan Leaves
580
Tod Man Pla
480
Tod Man Goong
540
Chicken Satay
420
Moo Bing
480
Crispy Squid
490
Son-In-Law's Eggs
190
Sweet Prawn And Pork Relish
230

Salads

Prawn, Pomeo, Chicken And Coconut Salad
580
Larp Gai
420
Spicy Beef And Eggplant Salad
640
Som Tam
390
Crispy Catfish
580
Crispy Pork Salad
640

Curries

Green Chicken Curry
560
Red Duck Curry
780
Panaeng Beef Cheek Curry
780
Mussaman Lamb Curry
780
Chiang Mai Pork Rib Curry
720
Aromatic Vegetable Curry
480

Mains

Crispy Lapu-Lapu Fillets
980
Twice Cooked Pork Hock
1080
Fried Whole Snapper
1180
Kao Sai Gai
540
Crispy Belly Pork
680
Crying Tiger
1180

Stir Fried

Chicken And Holy Basil
540
Chicken And Cashew Nuts
620
Bean Curd
420
Tiger Prawns
720
Morning Glory
580
Pad Thai Goong
620

Rice

Kapi Fried Rice
620
Egg Fried Rice
380
Steamed Thai Fragrant Rice
80
Steamed Sticky Rice
80

Dessert

Sticky Rice
560
Fried Bananas
390
Thai Tako
320
Pavlova
420
Cardamom Panna Cotta
420

Iced Juices

People's Iced Tea
120
Lemongrass And Ginger Juice
120
Pandan Juice
120
Fresh Calamansi (Juice/Soda)
120/135
Fresh Dalandan (Juice/Soda)
120/135
Green Apple + Lemon + Mint
260
Lemon + Lime + Bitters + Soda
160
Salty Lime Soda
160
Raspberry Lemonade
160
Thai Iced Tea
130
Thai Iced Green Tea
130
Thai Iced Coffee
130
Iced Mocha
150
Iced Valrhona Chocolate
150

Smoothies + Shakes

People's Mango Lassi
180
Strawberry + Banana + Vanilla + Yoghurt
220
Blueberry + Raspberry + Chia + Honey + Yoghurt
220
Ripe Mango Shake
150
Green Mango Shake
150
Pomelo Shake
150
Watermelon Shake
150
Watermelon + Mint + Orange Shake
150
Mango + Orange + Passion Fruit Shake
160
Raspberry + White Peach + Orange Shake
160

Essential Extracts

Carrot + Orange + Ginger
200
Pineapple + Beetroot + Passion Fruit
200
Green Giant + All Things Green And Good
260
The Big Red
260

Hot Drinks + Teas + Infusions

Espresso + Macchiato (Single/Double)
120/150
Cappuccino + Latte
150
Americano
120
Mocha
150
Liqueur Coffee + Cream
290
Lemongrass + Ginger + Honey
120
Hot Chocolate Whipped Cream + Marshmallows
150
English Breakfast † Earl Grey Tea
120
Peppermint + Green + Chamomile
120

Simply Softies + Mineral H20

Coke † Coke Light + Coke Zero + Sprite
100
Ginger Ale
140
Soda Water
110
Tonic Water
110
Summit Still Natural Drinking Water
130
San Pellegrino Sparkling Mineral Water
195

Local And World Beers

San Miguel
160
Japan Asahi
220
Thailand Singa Beer
340

Spirits + Mixers (Single/Double)

Absolut Vodka
280/480
Stolichnaya Red
280/480
Smirnoff
280/480
42 Below Plain
280/480
Mvers
280/480
42 Below Passionfruit
280/480
Plantation Dark Rum
280/480
Plantation White Rum
280/480
Tanduay Superior
280/480
Malibu
280/480
Havana Club
280/480
Fundador
280/480
Bombay Sapphire
280/480
Absolut 100
430
Belvedere
480
Grey Goose
480
Chivas
390
Grey Goose Orange
480
Ketel One
390
Stolichnaya Gold
390
Hendrick's
460
Whitley Neil Gin
420
Botanist
530
Gran Centenario Plata White
390
Gran Centenario Plata Reposado
390
Jameson
360
Jack Daniels
360
Glenmorangie
460
Patron Reposado
500
Macallan
720
Pisco Bauza
390
Carlos |
440
Don Papa Rum
440
Novo Fogo Cachaca
440
Remy Vsop
540

Cocktails

Tigerlily
310
Bling Bling
320
Ping Pong
310
A Long White Cloud
320
The Gingerboy
310
Kaffir, Lychee Daiquiri
310
Pretty In Pink Margarita
330
Hidden Dragon
350
Vodka Martinique
290
Sangria Blanca
440

White Wines (Glass/Bottle)

Garzon Albarino Reserva 2021
460/2300
Marlborough Vine Sauvignon Blanc 2020
500/2500
R De Roubine Rose 2020
500/2500
Rustenberg Chardonnay 2020
3000
Craggy Range Single Vineyard Sauvignon Blanc 2019
2900
Taylors Riesling 2021
2400
Borgo Sanleo Pinot Grigio 2017
2500
Mandrarossa Viognier Le Senie 2021
2400
La Raia Gavi 2017
2500
Moulin De Gassac Grenache Blanc Sauvignon Guilhem 2018
2100
Allo Alvarinho Loureiro 2021
2180
The Ned Pinot Gris 2018
2580
Spy Valley Sauvignon Blanc 2020
2600

White Wines (Glass/Bottle)

Charles De Fere Brut N.V France
440/2200
Veuve Clicquot Brut N.V France
5800

Red Wines (Glass/Bottle)

Wild Rock Gravel Pit Red Merlot Malbec 2014
460/2280
Le Fou Pinot Noir 2019
440/2200
Rabbit Ranch Pinot Noir 2020
3580
Craggy Range Single Vineyard Merlot 2018
3300
Ponte Da Boga Mencia 2019
2780
Vina Zorzal Garnacha 2020
2180
Rive Droite Luc Baudet 2019
2200
Spy Valley Pinot Noir 2017
3500
Achaval Ferrer Malbec 2018
3800
Taylors Shiraz 2019
2400
Mitolo Jester Shiraz 2017
2880
About People's Palace
Enjoy Thailand cuisine at People's Palace. Collin Mackay a Scottish Chef is the man behind bringing modern Thai cuisine here in our country, This place offers mouthwatering Thai foods, you can find them at Greenbelt 3 in Makati by the way. What's unique about Thai foods is that Thai foods have 5 taste that is always present in their dishes: spiciness, some bitterness, sourness, saltiness, and sweetness. So in every bite, you'll get a burst of flavors in your mouth. For sure you'll never get bored of this cuisine but we're not talking about only the flavors of the food here but also the color and the texture.
The ingredients that they use are really pleasing to the eye it's kind of Instagramable too. What made me raise an eyebrow is that the chef that is behind this awesome restaurant is not an Asian despite not being an Asian. He mastered the art of Thai cooking. The interior of the restaurant has a bright and modern look, great for meetings and formal get-togethers. Despite having a beautiful interior this place also offers garden dining for their customers who prefer to enjoy the fresh air while dining and for those who love cocktails they also have alfresco.
People's Palace Menu Best Sellers 
Here are some samples of People's Palace's best seller menu that everyone who is planning to visit their place must try. Most of these are also their signature dishes. 
Pad Thai Goong – Pad Thai Goong is basically a stir-fried noodle with prawns, this one is also quite popular on their menu, it is recognized by most of their customers as this one was included as fourth of the top 10 pad thai in Manila and was held in 2011.
The noodles on this dish are al dente and the mix of flavors really made this stir-fried noodles stand out among other stir-fried noodles that are available in the market. It has a sweet, tangy, and savory flavor that will surely satisfy your appetite. Pad thai goong is one of the best items that you can get on their menu, so if you love stir-fried noodles this one is for you.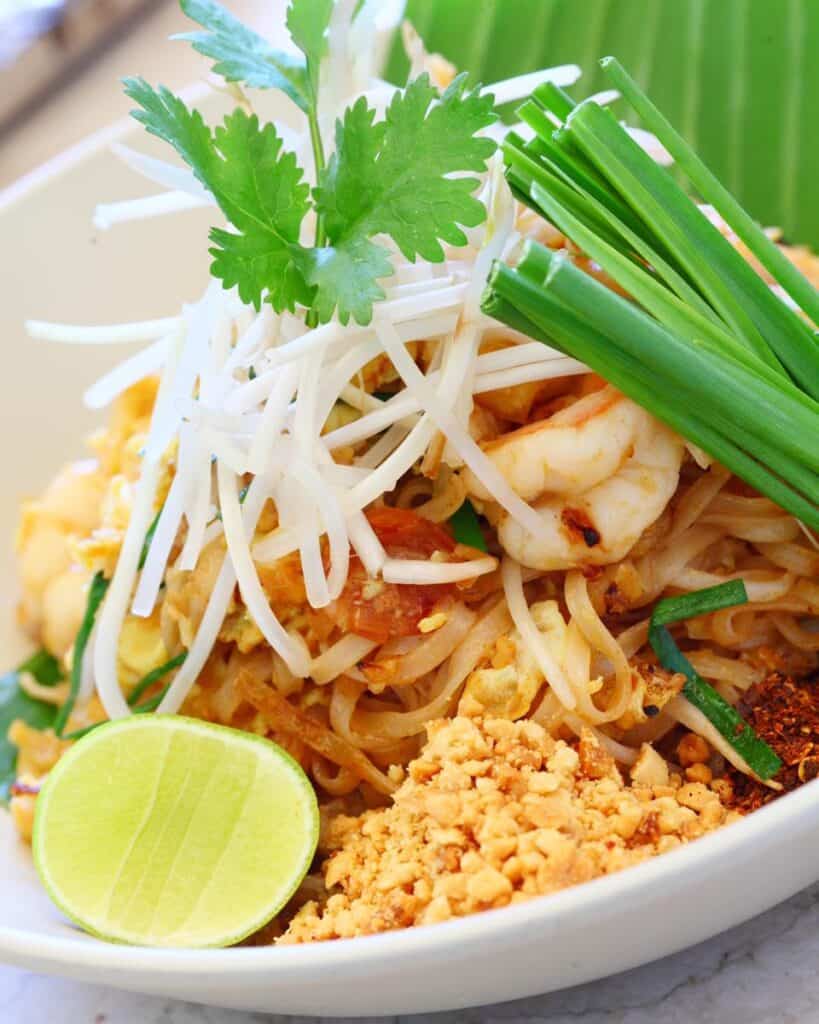 Fried Tiger Prawns in Crispy Egg Noodles and Chili Sauce – If you're a spicy person you'll definitely love their version of fried prawns in crispy egg noodles and chili sauce version of People's Palace. The tiger prawns are quite big and the crispy egg noodles are really tasty. The chili sauce made this dish extra flavorful and delicious.
The egg noodles texture is good and this noodle dish itself tastes so good. This is my personal favorite by the way since I love spicy foods but the spicyness is not too much to the point that you can no longer enjoy the dish. This one is a great choice.
Prawn, Pomelo, and Coconut Salad – If you like refreshing flavors then you should try this People's Palace menu. The sweet and sour flavor of pomelo plus the fresh prawn really complement each other plus the creaminess of the coconut salad is definitely great with the prawn and pomelo combined. This one is a great choice if you're looking for something refreshing and fresh at the same time.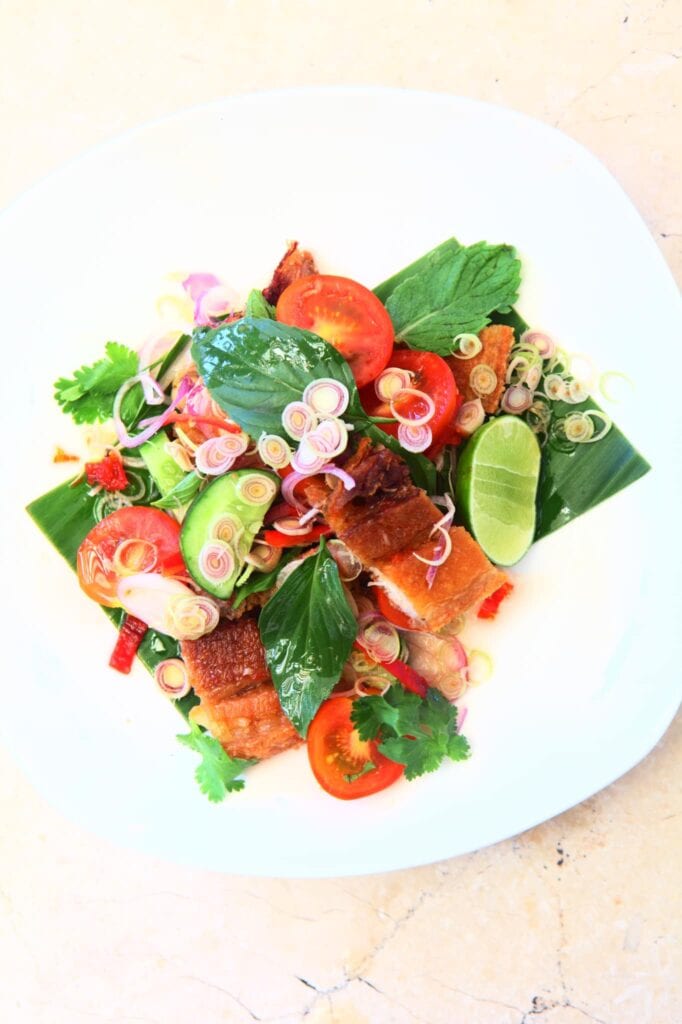 Green Chicken Curry, Pea Eggplant, and Basil with Thai Rice – This dish will give you a roller coaster burst of flavors and texture and will definitely impress your tastebuds. I might be biased about this one since I love anything curry but this one is definitely good.
The green chicken curry, pea eggplant, and basil with Thai rice of People's Palace is a great choice if you're looking for something that is great with any kind of rice. The chicken is not overcooked and the curry is really tasty. The pea eggplant also adds texture, and the flavor of the basil also gives great flavor to this dish.
People's Palace Menu Delivery
If you are located in Makati or in a nearby area you can order your favorite People's Palace food items simply by calling them directly at 02-77292888 or you may order through the Foodpanda app.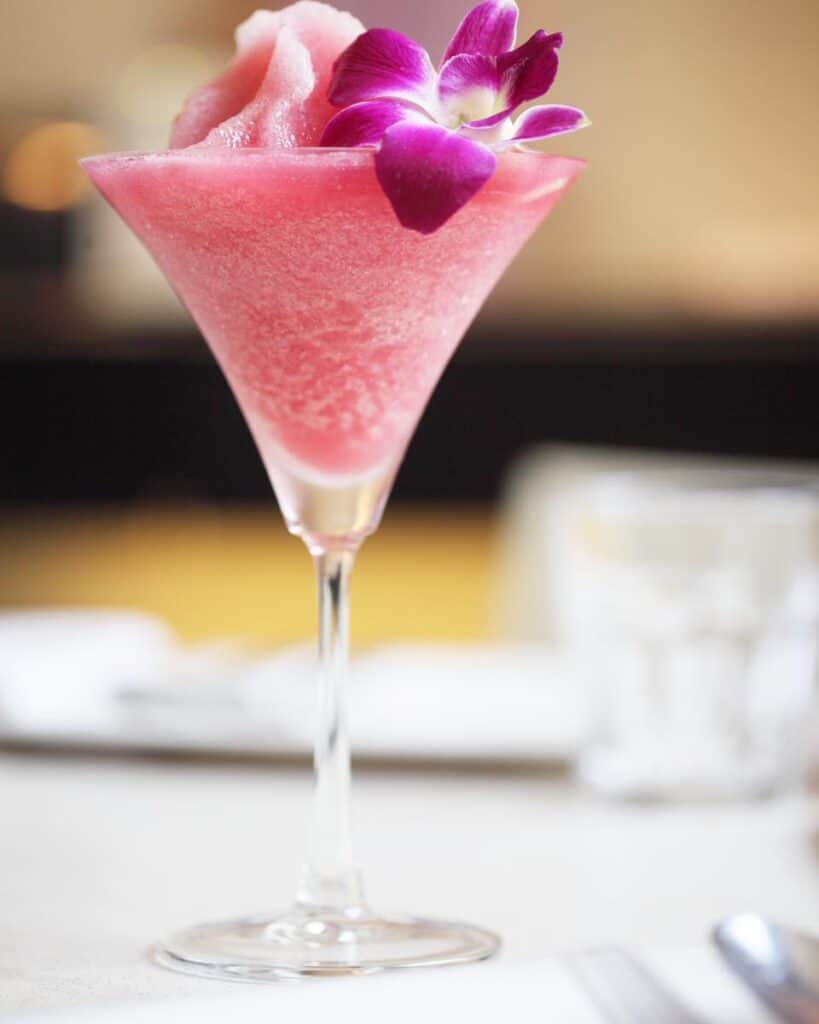 People's Palace Social Media Pages
To savor the vibrant flavors and stay in the loop about exclusive discounts and culinary insights, make sure to follow their social media pages. Your palate is in for an extraordinary treat, and your wallet will thank you for the discounts you'll discover!
Facebook: https://www.facebook.com/peoplespalacethai
Instagram: https://www.instagram.com/peoplespalacethai
Website: https://peoplespalacethai.com
FAQs
Where is People's Palace located?
It is located on the Ground Floor Garden side, Greenbelt 3 Ayala Makati City. 
How to contact People's Palace?
You may contact People's Palace simply by calling them at 02-729-2888.
What are People's Palace business hours?
They are open from Mondays through Thursdays from 6:00 PM until 11:00 PM. On Fridays from 6:00 PM until 12:00 midnight. Saturdays from 11:00 AM until 12:00 midnight and Sundays from 11:00 AM until 11:00 PM. 
Does People's Palace accept credit cards?
Yes. People's Palace accepts cash and major credit cards.
Does People's Palace have a dress code?
You can visit People's Palace wearing casual dress.
Conclusion
People's Palace menu has a lot of offerings that will surely satisfy your Thai food cravings. This restaurant has a great place too. The atmosphere inside the restaurant is cozy and really comfortable plus the place is well maintained too. Their crews are okay as well very fast and accommodating and easy to talk with. Plus, they are knowledgeable about their products so asking them for recommendations is possible. Highly recommended place to dine for everyone.