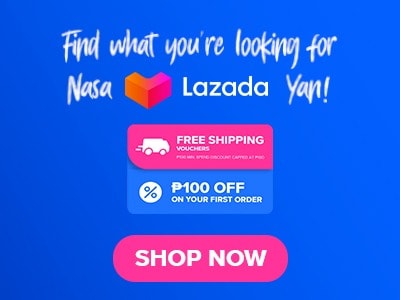 These days, Korean restaurants are popping up everywhere, but many of them seem to have similar menus. If you're searching for a spot to experience a range of Korean dishes, look no further and try the Zhu Ba Jie. It has a menu filled with tasty Korean options, such as Gamjatang, stews, and authentic Korean side dishes. The best part? The items are affordable, especially since many can be shared. Let's dive into Zhu Ba Jie, discuss their prices, and take a look at their menu and our review about their foods. Ready? If so, let's begin!
Below, you'll find the updated list of this Japanese restaurant's menu prices.
Menu Items
Price (PHP)

Popular

Gamjatang (Small/Medium/Large)
999/1300/1600
Mugeunji Gamjatang (Small/Medium/Large)
1099/1400/1700
Haejangguk
499
Dak Bokkeumtang (Whole/Half/Thigh)
899/499/499
Soy Jjimdak (Whole/Half/Thigh)
899/499/499
Mala Gamjatang (Small/Medium/Large)
1099/1450/1800
Mala Haejangguk
549

Adds On

Pork Balls
80
Pepper Beef Balls
80
Mushroom Balls
80
Fish Tofu Balls
80
Squid Balls
80
Octopus Balls
80
Lobster Balls
80
Cheese Fishballs
80
Shrimp Balls
100
Ramyun Noodles
70
Glass Noodles
70
Thick Glass Noodles
100
Potato Glass Noodles
150

Menu

Braised Pork Belly With Ripe Kimchi
1500
Yangnyum Bbyu Jjim (Whole/Half)
1999/969
Ganjang Bbyu Jjim (Whole/Half)
1999/969

Stew

Tuna Bomb Kimchi Stew
799
Spam Bomb Kimchi Stew
849
Pork Bomb Kimchi Stew
849
Kimchi Stew (Tuna/Spam/Pork)
349/399/399

Other Items

Chashu
650
Yangnyum Sutbul Deung
650
Chashu Rice (Good For 1/Good For 2-3)
399/499
Keulim Jjimdak
550
Mareun Ojimguh
400
Bu Chim Gae (Squid Pajeon/Squid Kimchi Pajeon)
400/400
Gun Mandu (Kimchi Gun Mandu/Gogi Gun Mandu)
230/230
Gyeran Jjim
199

Side Dishes

Pork Neck Bone
399
Mugeunji
300
Kimchi 1kg
250
Egg Roll
250
Bokkeumbap
99
Chinese Cabbage
99
Ramen Sari
70
Glass Noodles
70
Enoki
70
Potato
60
Fried Egg
20

Soda

Coke Regular
70
Coke Zero
70
Royal
70
Sprite
70

Soju

Chamisul
270
Chum Churum
270
Peach
270
Hallasan
270
Green Grapes
270
Jinro
300

Bottled Beer

San Miguel Light
90
San Miguel Pilsen
90
San Miguel Apple
90

In Can Beer

San Miguel Light
100
San Miguel Pilsen
100
San Miguel Apple
100

Others

Mineral Water
40
Heotgae Tea
99
About Zhu Ba Jie
Zhu Ba Jie is a Korean restaurant that is famous for their Gamjatang but aside from their famous Korean pork backbone stew they also have other items on their menu that are hearty and delicious. Their restaurant also has Korean retro-style interiors making this place really cozy. Their place especially their Malate branch almost copied restaurants in South Korea giving you K-drama vibes.
The place also has posters including your K-pop favorites such as BTS (Jin) and New Jeans. This place has 3 branches, Malate, BGC, and Makati, they also have semi-private dining areas that are perfect for company dinners, family gatherings, or just your large barkada eat-out.
Zhu Ba Jie Menu Best Sellers
Here are samples of Zhu Ba Jie's best-selling items for your reference.
Gamjatang – Gamjatang is actually a pork backbone stew, the meat in this dish falls off the bone kind of tender making this Gamjatang really easy and enjoyable to eat. Zhu Ba Jie's Gamjatang is also served with rice, pickled onions, kimchi, and pickled radish for a more authentic dish experience.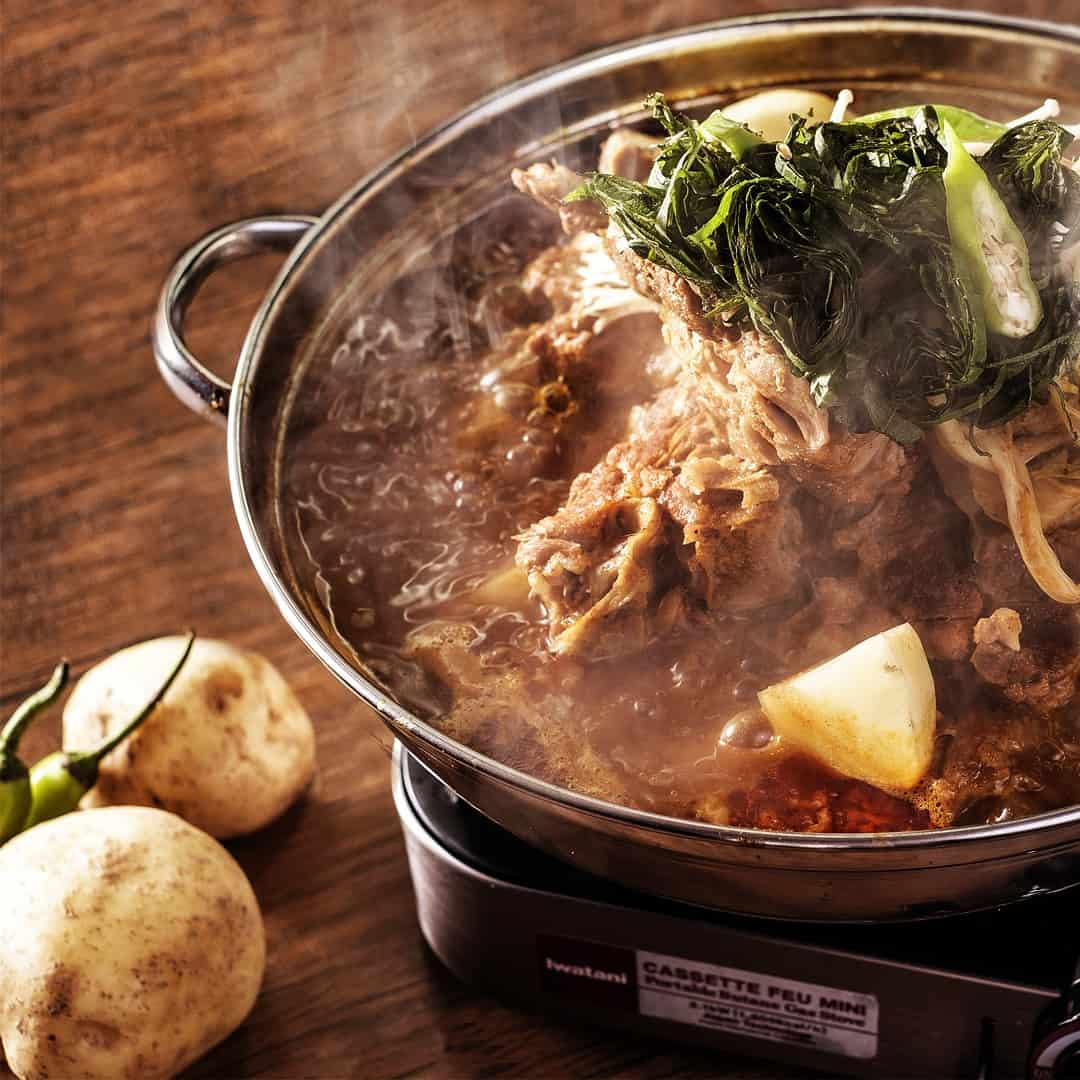 One of the best that I tried on their menu. You can also order this item in 3 different serving sizes which are small which is good for 2-3 persons, medium for 3-4 persons, and large which is great for 4-5 persons.
Dak Bokkeumtang – Dak bokkeumtang version of Zhu Ba Jie is what you should order if you're looking for a great chicken dish or just want to take a rest on red meat. This one is a traditional Korean dish that is made by boiling chicken chunks with vegetables and lots of spices. This has kimchi, carrots, onions, and chicken chunks to name a few.
This dish is very comforting plus the broth is really flavorful and delicious. Dak bokkeumtang is also one of their most ordered items and it's not surprising honestly because for sure everybody will surely like it.
Kimchi Stew – Kimchi stew of Zhu Ba Jie can be ordered in its original flavor or spicy. This one is quite famous in Korea. Kimchi stew is made with pork, kimchi, and scallions to name some. This hearty savory and warm stew is perfect with rice.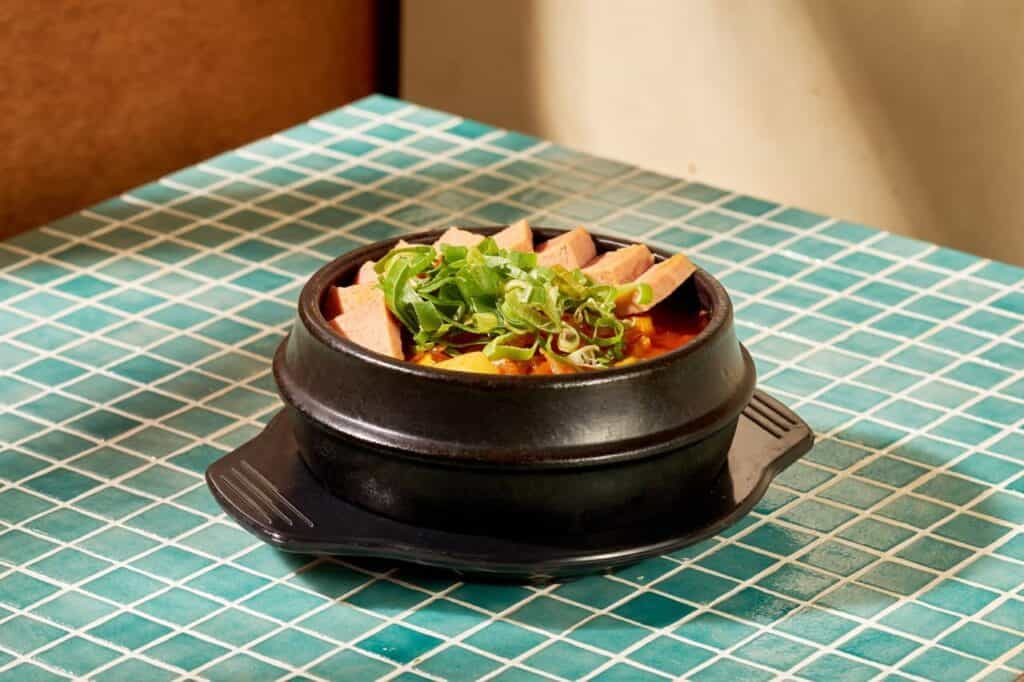 The flavor tastes amazing I actually ordered the spicy one since I love spicy foods and man this is fantastic. The broth is so flavorful I ate it with rice and I can't complain anything about it. Try it yourself to understand me not being biased but I highly recommend this one.
Gun Mandu – Gun mandu version of Zhu Ba Jie is a crispy fried dumplings that is filled with vegetables and meat. You can order this one in two different versions: the first one is Kimchi Gun Mandu which is a gun mandu with kimchi, and Gogi Gun Mandu which is the lighter version of Gun Mandu. This reminds me of Gyoza of Japan but the Korean version. Gun mandu tastes good with or without the dipping sauce.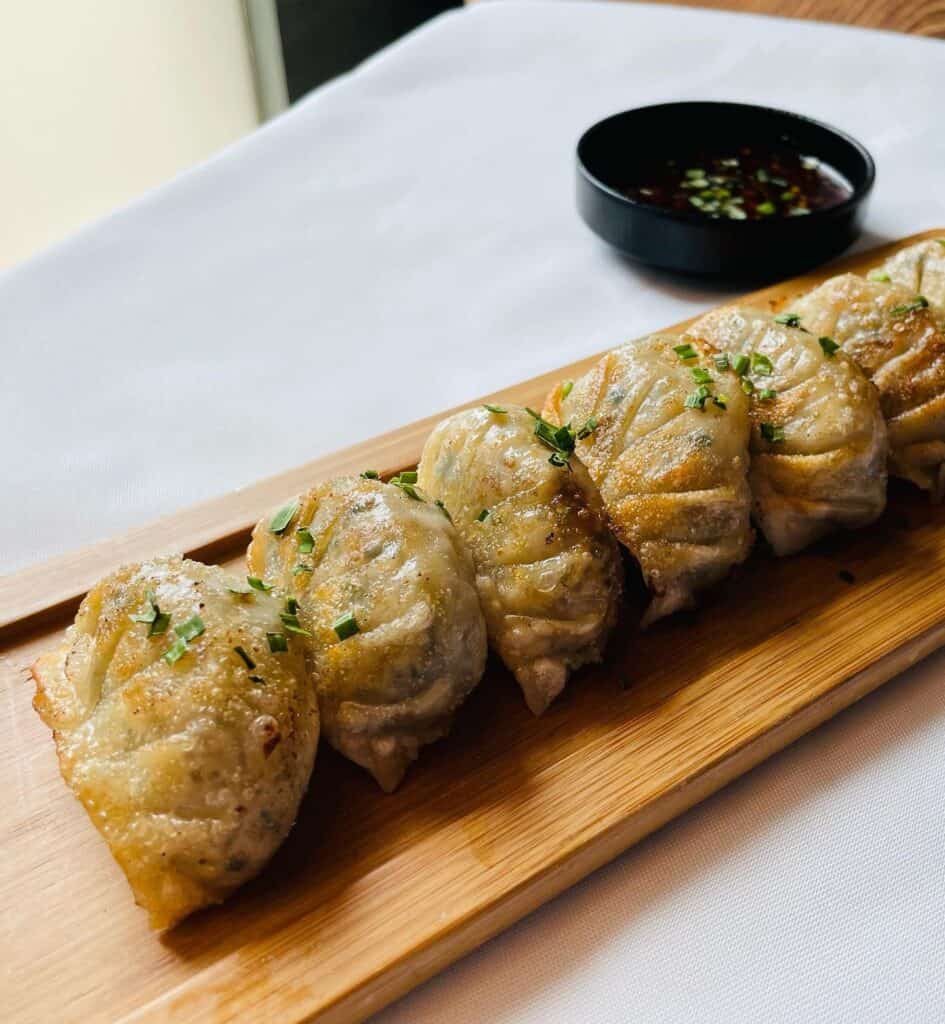 Side Dishes
The side dishes menu of Zhu Ba Jie consists of 11 items to choose from alongside your meal. These delicious side dishes really go well with your meal, especially with gamjatang. On this menu, they have pork neck bone, Mukerji, kimchi, and egg roll. Other options such as Bokkeumbap, Chinese cabbage, and ramen sari as also on this menu. They also have glass noodles, potato, enoki mushroom, and fried egg.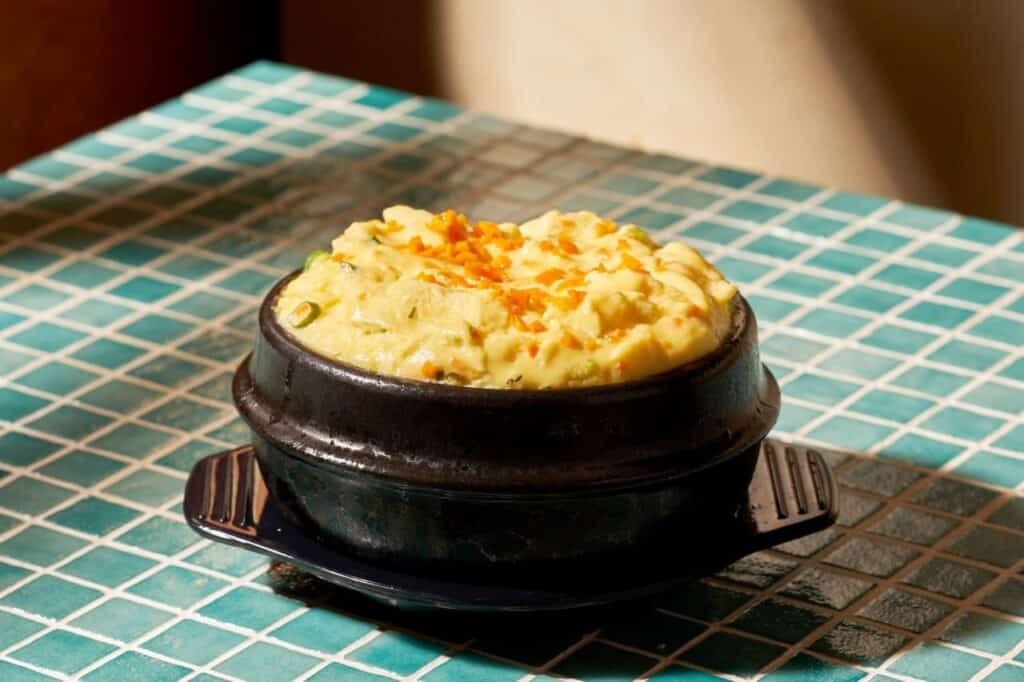 Zhu Ba Jie Menu Delivery
You can order your favorite Zhu Ba Jie items in 4 different options. First is by using Foodpanda second is Grab Food the third one is by ordering through DeliveryK which is a Korean food delivery and lastly message them on Kakao Talk at Zhu Ba Jie BGC (for BGC branch only).
Social Media Pages
Look no further than Zhu Ba Jie! Follow them on social media today to stay updated on the latest promos, discounts, and exciting news.
Facebook: https://www.facebook.com/zhubajieporkstew
Instagram: https://www.instagram.com/zhubajierestaurant
TikTok: https://www.tiktok.com/@zhubajierestaurant
FAQs
Where is the location of Zhu Ba Jie restaurant?
Zhu Ba Jie can be found in 3 different locations. The first one is their Malate branch at 1779 M. Adriatico Street, Malate, Manila. The second one is their branch in BGC at The Fort Strip, Bonifacio Global City, Taguig. The last one is their branch in Makati at 7842 Makati Ave, Makati City.
How to contact Zhu Ba Jie?
hu Ba Jie can be contacted through their phone numbers. For Malate it's 09956386478, for BGC their phone number is 09663368811 and for Makati, it's 09663279520.
What are the business hours of Zhu Ba Jie restaurant?
It depends on their branch. The Malate branch is open 24 hours while the BGC branch is open from 10:00 am until 3:00 am daily the Makati branch is open from 10 am until 3 am on Monday to Thursday and 10 am until 6 am on Friday to Sunday.
Does Zhu Ba Jie have social media accounts?
Yes. Zhu Ba Jie has Facebook and Instagram accounts. Make sure to read the social media pages section of this article.
Zhu Ba Jie. Is this place halal-certified?
No. Zhu Ba Jie is a nonhalal-certified restaurant since they serve Pork products and alcoholic beverages that are haram with Muslim customers.
Conclusion
One thing that I noticed about this restaurant is that the food was amazing. The pork is really tender and every item that they serve is delicious. Zhu Ba Jie's menu offers a great selection of gamjatang and other Korean dishes that will surely capture the heart of every customer who will try their products.
Their staff really works hard on giving great customer service making this place enjoyable to eat. Their place is clean too and has a very comfortable and welcoming atmosphere. Their prices are reasonable too and some are affordable, the overall experience was great, and will definitely plan my second visit soon but to their other branch. Highly recommended.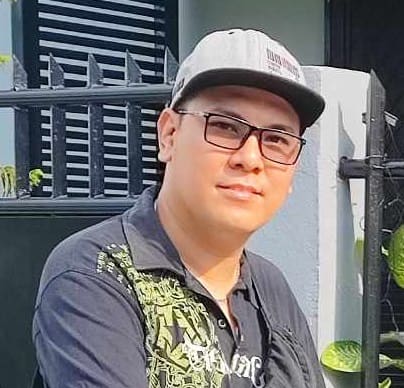 Hi! I'm Nivek Strife, the person who made MenuPH. I'm the one who added most of the popular menus you see on this website, and I really hope you enjoy them! Feel free to check them all out.
Growing up, I was surrounded by lots of tasty foods, like the classic Adobo and the sweet Leche Flan. That love for the many flavors of the Philippines is what got me excited about adding to MenuPH. When I learned how to make websites, I saw the need for a place to show off all the amazing Filipino dishes, and that's how MenuPH started.
MenuPH isn't just a website; it's like a fun journey into food. I've teamed up with famous chefs and found great places all over the Philippines to bring you a bunch of menus that show off the best of Filipino cuisine. Whether you're into the usual dishes or new twists, MenuPH is here to guide you through the rich world of Filipino flavors.
With MenuPH, my aim is to help local businesses, talk about good food choices, and make a group of friends who love food. No matter if you like fancy restaurants or street food, MenuPH has something for you. Come join me on this food adventure as we find great places, taste real flavors, and enjoy the unique food traditions that make the Philippines awesome.