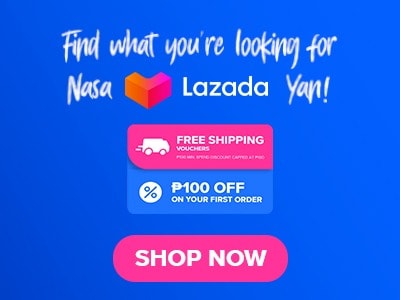 Looking for a Korean restaurant that is accessible and provides a comfortable place to relax and enjoy a variety of Korean-inspired items? Then Cafe Janggeum is the place that you should go. Cafe Janggeum is an authentic Korean cafe in the Philippines that aims to bring the flavors of Korea to its customers. The menu is inspired by Korean cuisine, offering a variety of dishes, desserts, and beverages that showcase the rich and vibrant flavors of Korean food.
Below, you'll find the updated list of Cafe Janggeum menu prices.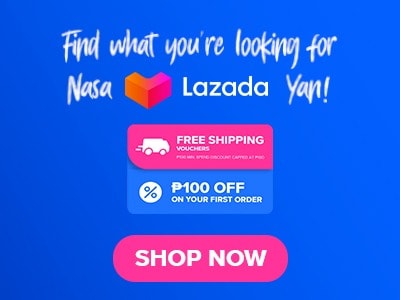 Menu Items
Price (PHP)

Ice Blended

Yuja Slush
160
Misugaru Smoothie
150
Mango Smoothie
180
Strawberry Smoothie
170
Blueberry Smoothie
190
Green Tea Frappe
280
Plain Yogurt
170
Mango Yogurt
200
Strawberry Yogurt
200
Blueberry Yogurt
210
Bingsu Frappe
240
Choco Hazelnut Frappe
280
Cookies N' Cream Frappe
280
Green Grape Yuja Slush
280

Fruity Ade

Grapefruit Ade
210
Peach Ade
210
Calamansi Ade
210
Sunset Ade
210
Green Grape Ade
250

Coffee

Iced Dalgona Latte
170
Hot Dalgona Latte
170
Iced Americano
150
Hot Americano
150
Iced Cafe Latte
160
Hot Cafe latte
160
Iced Einspänner
170
Iced Yeonyu Latte
170
Iced Einspänner
170
Hot Einspänner
220
Iced White Chocolate Mocha
220
Hot White Chocolate Mocha
200
Iced Cafe Mocha
200
Hot Cafe Mocha
200
Iced Vanilla Latte
200
Hot Vanilla Latte
220
Iced Salted Caramel Macchiato
220
Hot Salted Caramel Macchiato
220
Butterscotch Frappe
280

Non - Coffee

Iced Real Choco
190
Hot Real Choco
190
Iced Green Tea Latte
220
Hot Green Tea Latte
220
Iced Goguma Latte
220
Hot Goguma Latte
220
Strawberry Latte
220
Yuja Tea
150
Cream Choco Latte
210

Pastry/Bread

Caramel Croffle
280
Choco Croffle
280
Mango Croffle
280
Blueberry Croffle
280
Strawberry Croffle
280
Honey Butter Toast
280
Goguma Pizza Toast
280
Injeolmi Toast
280
Garlic Cheese Toast
280
Bungeoppang
170
Chocolate Bungeoppang
170
Goguma Bungeoppang
170
Pizza Bungeoppang
200
8 pcs Fatcaroons
1000
6 pcs Financier
800
Ssiat Hotteok
170
Hotteok Toast
170

Dessert

Pat Bingsu
390
Ice Cream Hotteok
170

Add-ons

Syrup
30
Dalgona
60
Whipped Cream
60
Cheese Slice
60
Mozza Cheese
110
About Cafe Janggeum
Cafe Janggeum is an authentic Korean cafe with locations in Pasay and Cavite in the Philippines. The cafe aims to offer a taste of Korean culture through its menu filled with a selection of Korean-inspired dishes and an establishment that has a Korean feel to it. Cafe Janggeum's menu features a range of Korean specialties such hotteok, bungeoppang, and other Korean-inspired items. The cafe strives to provide an authentic Korean dining experience with flavors and presentations that stay true to Korean cuisine.
Cafe Janggeum Menu Best Seller
This menu is made up of the most popular items from both Cafe Janggeum stores, physical and online.
Choco Croffle – This is an exciting and enjoyable treat that combines the flakiness of a croissant with the sweetness of chocolate. The croffle is crispy on the outside and soft on the inside, filled with a rich and luscious chocolate filling making it a perfect choice for chocolate lovers looking for a delicious and indulgent snack.
Goguma Pizza Toast – It features crispy and toasted bread topped with a generous amount of sweet potato, cheese, and various toppings. The combination of the savory cheese and the sweetness of the sweet potato creates a delightful balance of flavors that is both satisfying and comforting.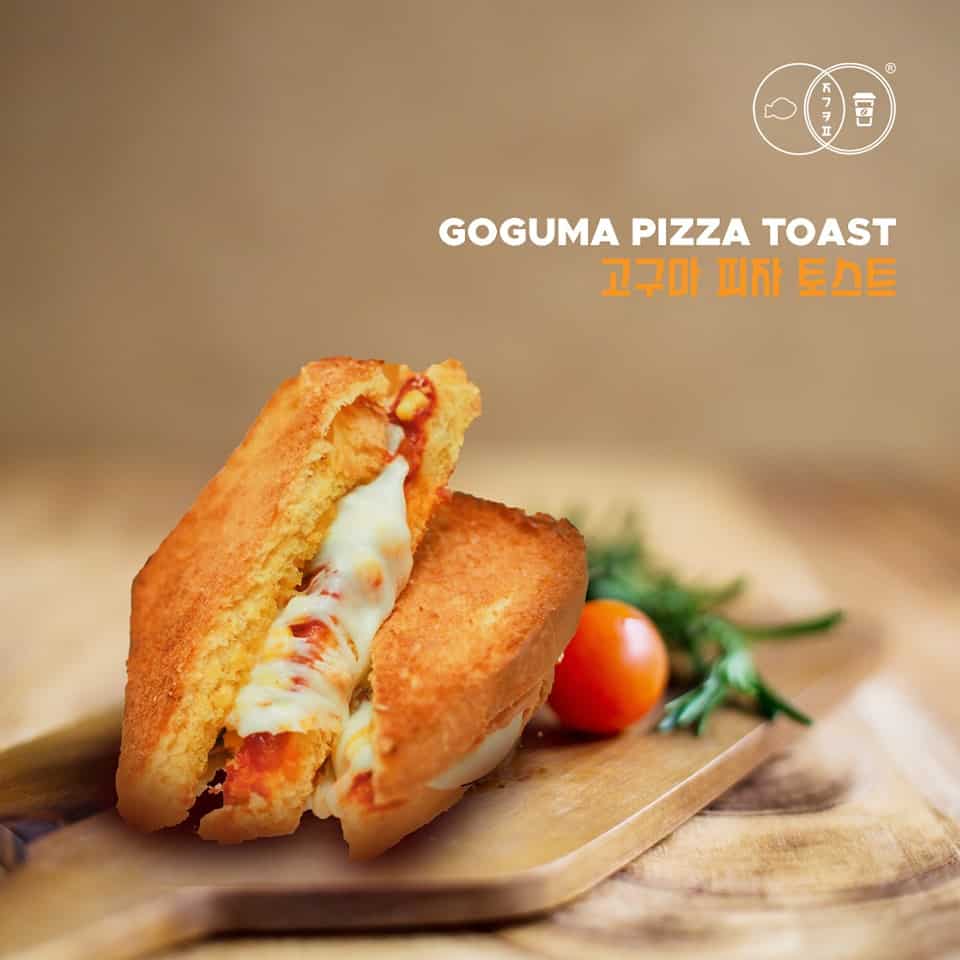 Injeolmi Toast – This is a popular Korean street food that is made with toasted bread and a generous amount of injeolmi, a type of sweet and chewy rice cake coated in roasted soybean powder. The toast is crispy on the outside and soft on the inside, and the injeolmi adds a unique and delicious flavor to the dish which makes for a comforting treat that is perfect for any time of the day.
Bungeoppang – This Cafe Janggeum menu is a fish-shaped pastry filled with sweet red bean paste, made with a pastry that is crispy on the outside and soft and sweet on the inside which makes for a nostalgic and delicious treat that brings warmth and comfort.
Hotteok Toast – This Korean-style pancake is folded and toasted to perfection and then filled with a sweet and sticky mixture of brown sugar, cinnamon, and chopped nuts resulting in a warm and gooey filling encased in a crispy and golden toasted bread.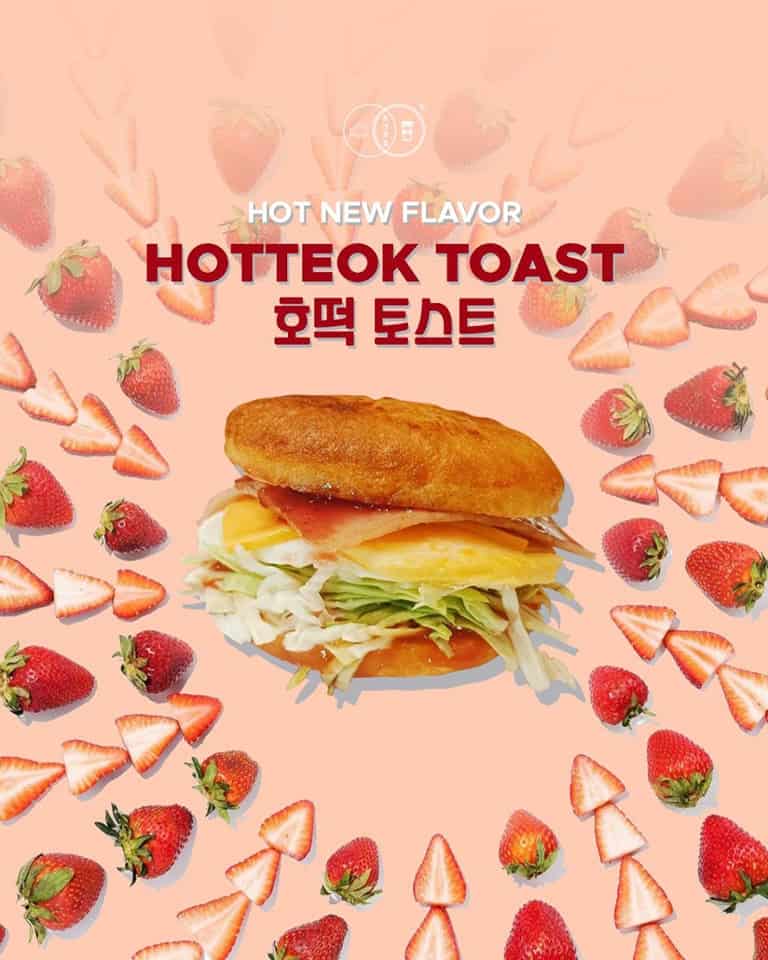 Ice Blended
Yuja Slush – This is a refreshing and tangy drink made with yuja, a citrus fruit commonly found in Korea. Cafe Janggeum's Yuja Slush has a vibrant yellow color and a zesty flavor that is both sweet and tart. The slush is blended with ice to create a cool and invigorating beverage that is perfect for hot days or as a refreshing pick-me-up.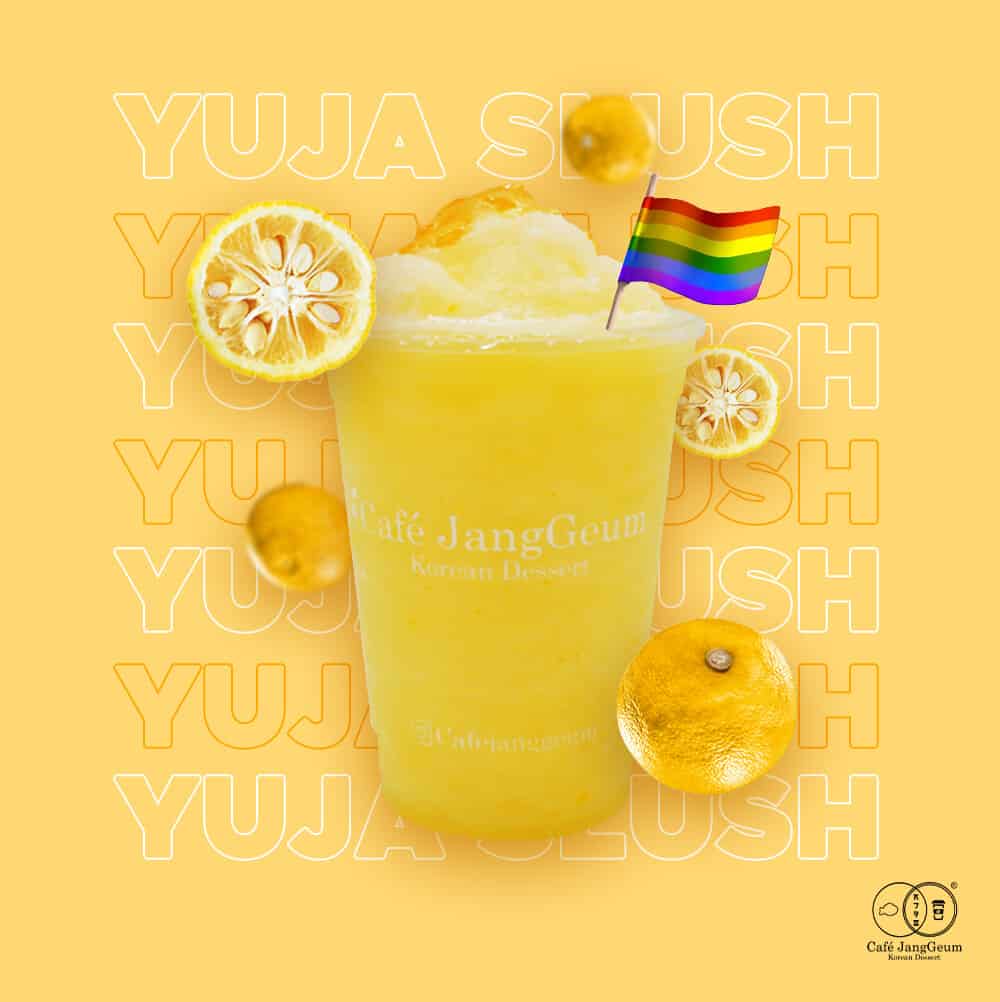 Mango Smoothie – This is a delicious and creamy drink made with ripe and sweet mangoes that are blended to perfection with ice and other ingredients to create a smooth and velvety texture. The mangoes' natural sweetness can shine through this dish making it an enjoyable treat with a hint of tropical flavors.
Strawberry Yogurt – This yogurt is a creamy and refreshing beverage that is perfect for those that enjoy a combination of fruity and creamy flavors. The strawberries add a burst of sweetness, while the yogurt provides a smooth and slightly tangy taste.
Fruity Ade
Get ready for a flavor-packed experience at Cafe Janggeum! Their menu is like a magic book filled with drinks that are bursting with fruity goodness. Imagine sipping on these amazing beverages – they're like a refreshing wave that cools you down and makes you feel so good.
Grapefruit Ade – This beverage menu of Cafe Janggeum is a citrusy and invigorating drink that is made from grapefruit juice that is freshly squeezed. It has a vibrant and tangy flavor that is balanced with a hint of sweetness that is perfect for those who enjoy the refreshing taste of grapefruit.
Peach Ade – A sweet and fruity drink made with fresh peaches with a delicate and aromatic flavor that is reminiscent of ripe summer peaches. This beverage is light and refreshing, making it a perfect choice for customers that love the taste of peach.
Calamansi Ade – Calamansi Ade is a popular drink in the Philippines made with calamansi, a small citrus fruit native to the region. The ade is often sweetened with a bit of sugar to balance the tartness, resulting in a refreshing and citrusy beverage.
Cafe Janggeum Menu Coffee
Each cup is like a masterpiece made from the finest coffee beans, prepared by experts to create the most delicious and comforting coffee experience. Now, let's take a closer look at some of the amazing drinks on this coffee adventure.
There's the iced and hot dalgona latte – a creamy delight that's like a cozy hug for your taste buds. And for those who enjoy a strong brew, there's the iced and hot americano – it's like a wake-up call for your senses! And if you're in the mood for something smooth and milky, the iced and hot cafe latte is your perfect match.
Feeling a bit adventurous? Try the iced yeoyu latte or the einspanner – they're like exotic flavors waiting to be discovered. And don't miss the iced and hot white chocolate mocha or the cafe mocha – they're like a chocolatey dance in your cup! If you're craving something sweet and delightful, the iced and hot vanilla latte is a treat you won't want to miss. And for those who love a touch of caramel, the iced and hot salted caramel macchiato are like a caramel symphony in every sip. Last but not least, there's the butterscotch frappe – it's like a frozen fantasy that'll keep you cool and smiling.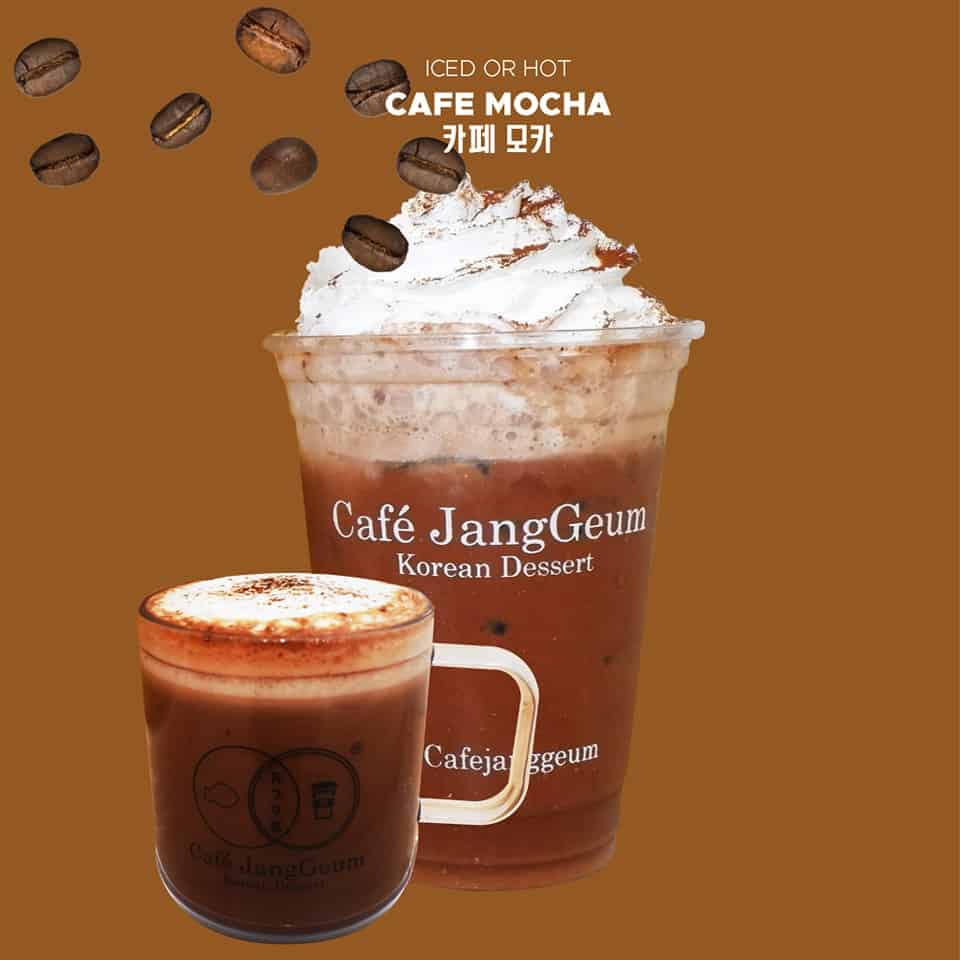 Non-coffee
This special menu is like a treasure chest of drinks that don't have coffee, and they're perfect if you want something tasty to cool you down and make your thirst go away. Imagine looking at all the options – they're like a rainbow of flavors waiting for you. There's the iced and hot real choco, which is like a hug in a cup, and the green tea lattes that come in both iced and hot versions – they're like a cozy sip of nature's goodness. And don't miss the goguma latte, either iced or hot – it's like a sweet potato party in your mouth! If you're into fruity fun, there's the strawberry latte that's bursting with flavor, and the yuja tea that's like a sunny day in a cup. Oh, and for chocolate lovers, the cream choco latte is like a dream come true. Cafe Janggeum's non-coffee drinks menu is your ticket to a world of amazing flavors. It's like having a secret map to a land of tasty wonders, and each sip is like a treasure you get to enjoy!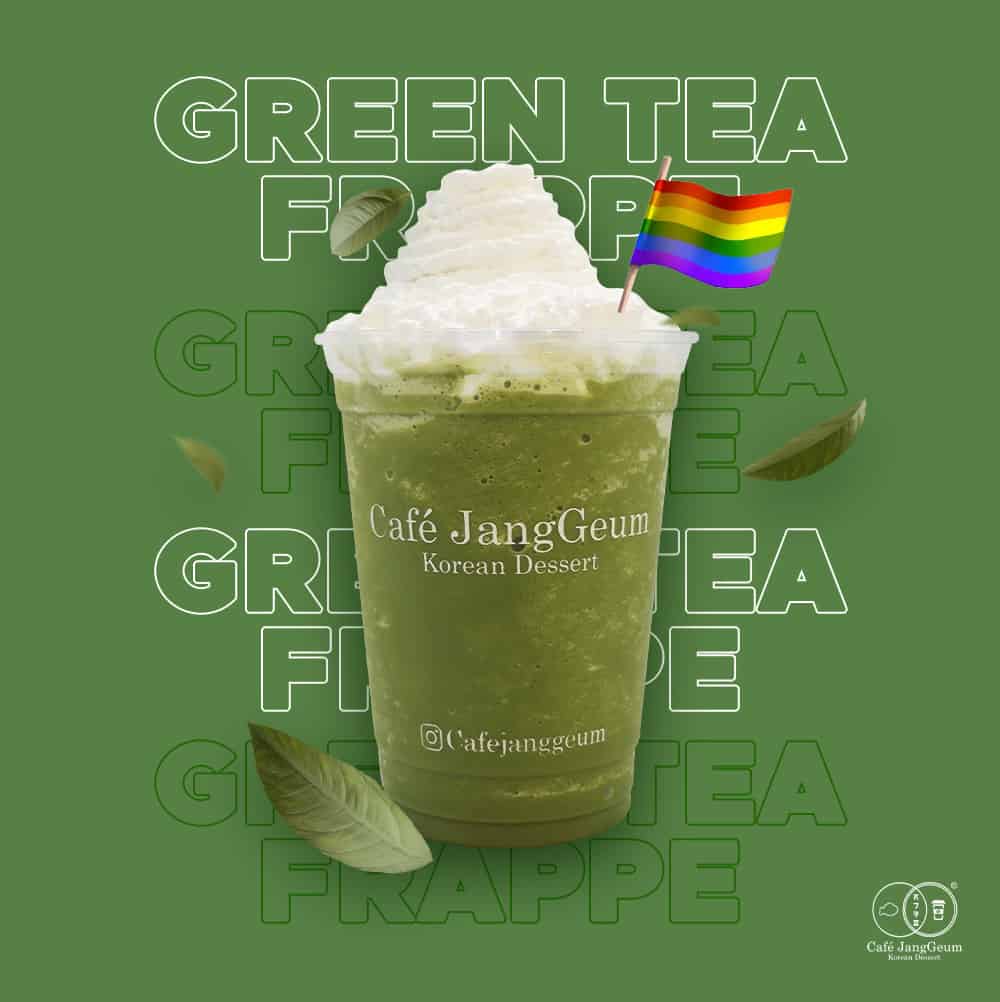 Pastry/Bread
Let's explore the magical world of pastries and bread at Cafe Janggeum! This menu is full of delicious treats that are a perfect match for the coffee that they offer.
From the sweet and gooey Caramel Croffle to the rich and chocolaty Choco Croffle – each one is like a little piece of happiness waiting to be savored. And don't forget the fruity delights like the Mango, Blueberry, and Strawberry Croffles – they're like a burst of sunshine in every bite.
For those who love a touch of sweetness, the Honey Butter Toast is a delight that's like a warm hug for your taste buds. And if you're feeling a bit adventurous, try the Goguma Pizza Toast or the Injeolmi Toast – they're like a party of flavors in your mouth! And for all the cheese lovers out there, the Garlic Cheese Toast is a dream come true.
Feeling a bit curious? Give the Bungeoppangs a try – they're like fluffy and delicious pastries that are perfect for snacking. And don't miss the 8 pieces of Fatcaroons or the 6 pieces of Financier – they're like bite-sized pieces of heaven. And if you're in the mood for something warm and comforting, the Ssiat Hotteok and the Hotteok Toast are like cozy hugs on a plate.
Cafe Janggeum Menu Delivery
Cafe Janggeum has come up with a clever idea – they want to make sure that everyone, even if they're a bit far from the cafe, can enjoy their yummy treats. So, they've partnered up with a special team, like FoodPanda, who can bring their delicious dishes right to your doorstep. This means you can have a taste of Cafe Janggeum's goodness, all while relaxing in your own cozy home. It's like having a piece of the cafe's magic delivered straight to you, so you can have a fantastic meal without even leaving your front door. So, if you're in the mood for a tasty adventure but don't want to go out, Cafe Janggeum's menu delivery is your answer – it's like a food fairy bringing you happiness in every bite!
Social Media Pages
Connect with them on their social media pages and unlock a world of gastronomic delights that will tantalize your taste buds and ignite your senses. Stay in the loop with the latest menu innovations, seasonal specials, and exciting events that promise to elevate your dining experience to new heights.
Facebook: https://www.facebook.com/cafejanggeum/
Instagram: https://www.instagram.com/cafejanggeum/
TikTok: https://www.tiktok.com/@cafejanggeum
Twitter: https://twitter.com/CafeJanggeum
FAQs
Is Cafe Janggeum a franchise from South Korea?
Cafe Janggeum is a Korean-owned cafe, however, there is no information about the cafe's origins.
What kind of menu does Cafe Janggeum Philippines offer?
Cafe Janggeum Philippines offers a menu that features a variety of dishes inspired by Korean cuisine.
Are the ingredients used at Cafe Janggeum Philippines authentic and imported from Korea?
Cafe Janggeum Philippines is trying its best to use authentic ingredients in each of its offerings to provide customers with an authentic Korean experience. While some ingredients may be sourced locally, they make an effort to import key ingredients from Korea to ensure the quality and taste of their dishes.
Are there any signature dishes at Cafe Janggeum Philippines?
Yes, Cafe Janggeum Philippines has some signature dishes that are well-loved by customers.
Are there any membership or loyalty programs for frequent visitors?
Cafe Janggeum has loyalty programs to reward those that visit their cafe regularly.
Conclusion
Cafe Janggeum is a Korean cafe in the Philippines that offers an extensive menu of authentic Korean dishes and beverages. From traditional favorites like bibimbap and bulgogi to Korean fried chicken and refreshing bingsu, Cafe Janggeum aims to satisfy cravings for delicious and authentic Korean flavors. And with the cafe's cozy ambiance and the commitment to only use high-quality ingredients, Cafe Janggeum provides customers with a memorable dining experience, especially those that are looking for a taste of Korea in the Philippines.