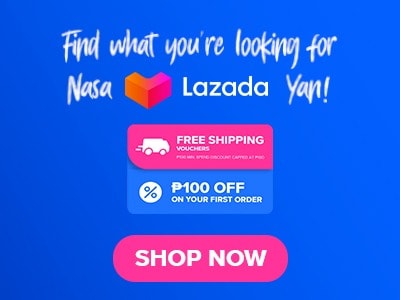 With all of the unhealthy meals that we indulge in from time to time, It is also important to consider eating extra healthy dishes that feature varieties of vegetarian cuisines highlighting various textures and crisp greeny meals. Well, I have something perfect for those cravings! This is Oh My Gulay, nestled in Baguio City which offers not just flavorful vegetarian cuisine but also a unique interior design for dining. I am so excited to tell you more about this restaurant so here is the Oh My Gulay latest menu worth checking out.
Below, you'll find the updated list of Oh My Gulay menu prices.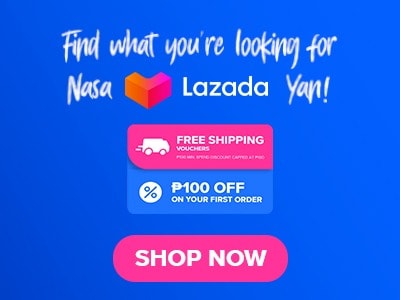 Menu Items
Price (PHP)

Appetizers

Bulaklak Tempura
70
Onyon Rings Yon
70

Sariwang Salad

OMG Salad
120
Waldorfesto
140
Cesar Asar
120
Lumpia Salad
130

Sandwiches

KKK Sliders
140
Talong Parmigiana
135
OMG Club Sandwich
130

Pasta

Anak Ng Putanesca
130
Kabute
130
Pestong Kamatis
130
Pasta Mestizo
130

Noodles

Chow-Chow
135
Pancit Gulay
135

Meals

Oh My Gulay Rice
140
Mushroom Onion Crepe
130
Sibuyas Kabute Omelet
110
Sili Omelet
110

Extras

Extra Bread
50
Extra Rice
15
Extra Dressing
15
Extra Milk
5

Desserts

Mansanas
40
Super Sosy
40
Mangga (Seasonal)
40
Saging at Mani Love Affair
40

Panulak-Cold Drinks

Iced Mocha
75
Dayap Iced Tea
75
Limonada
75
Mangga Fresh
75
Danum
35

Panulak-Hot Drinks

Tsokolate
65
Kape
65
Hot Tsaa
55
About Oh My Gulay
Oh, My Gulay is a casual dining restaurant that offers a great selection of vegetarian meals that highlight the delightful fusion of flavorful meat, pasta, salad, sandwiches, noodles, and more. They are famous for their iconic interior design that exudes uniqueness with the woodwork and the organic aesthetics that complete the entire look of the restaurant.
Oh My Gulay Menu Best Seller
Oh, My Gulay Rice – Starting this list with their best-selling signature rice that features native brown rice with various ten vegetables that are packed with crispiness and freshness. It is then flavored with Mongolian sauce and topped with freshly steamed tofu and a flavorful omelet.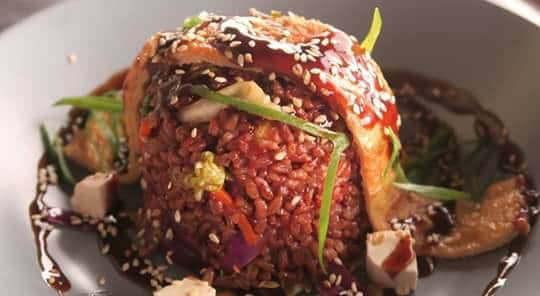 OMG Club Sandwich – This double-decker sandwich menu of Oh My Gulay consists of a plumpy goodness of tomatoes, cucumber slices, and fried egg with a final touch of mixed greens.
Onyon Rings Yon – An appetizer that highlights the crispy bites of onion rings that are deep-fried until they reach the desired color and crispiness. It is served with your chosen tempura sauce or a chef's mayo dipping sauce.
Talong Parmigiana – Talong parmigiana is a breaded eggplant on classic wheat bread which is then loaded with special red sauce, flavorful pesto, and cheese on top of it.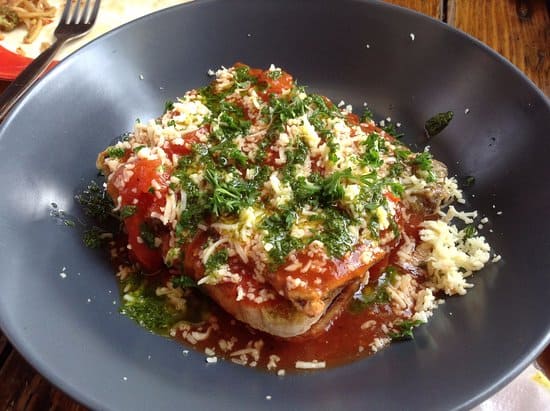 OMG Salad – This has a well-deserved spot on the list of their menu best seller having to be one of their main trademark salads showcasing the goodness of their assorted greens that are dressed with a fusion of herb honey mustard.
Oh My Gulay Sariwang Salad Menu
Of course, it is a miss not trying the bold and vibrant colors of Salad Collections which is one of their trademark and one of the main reasons why people keep coming back to Oh My Gulay.
Waldorfesto – You don't want to miss the vibrant and bold flavors of this salad with its salad of apples on a bowl of celery, egg slices, nuts, and potatoes with garlic mayo.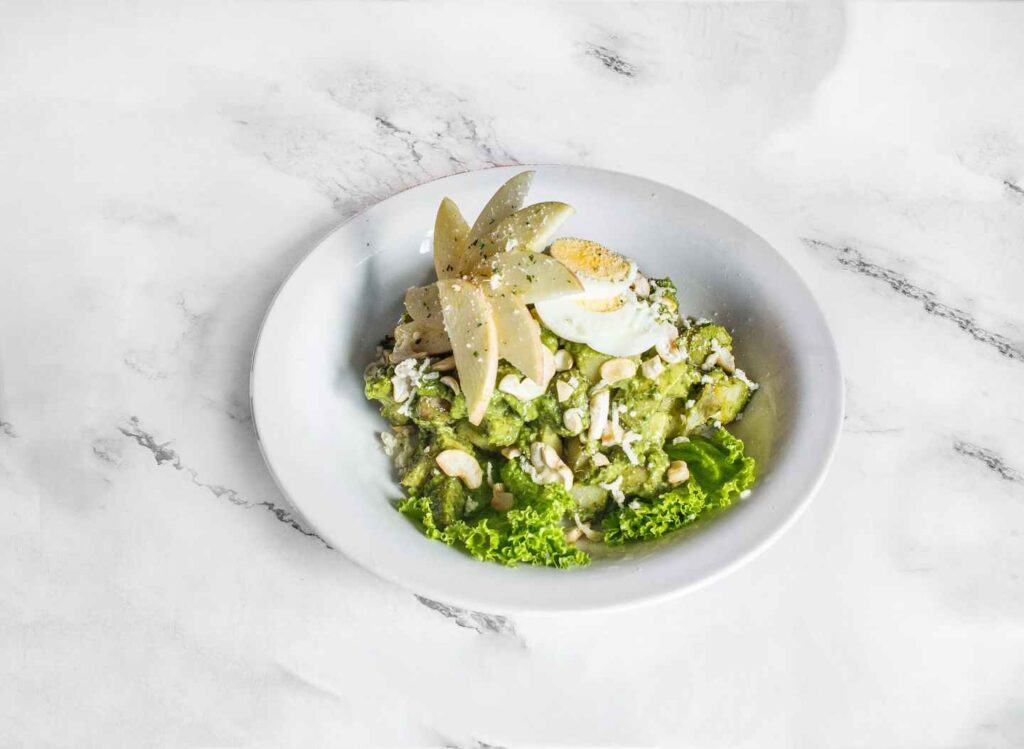 Lumpia Salad – One of the well-loved salads they offer because of its crispy tofu on a flavorful bed of mixed greens with honey mustard and the final touch of Asian dressing.
Lumpia Salad – It is also one of the main favorite salads in their collection that features anchovies with the perfect crisp texture of bacon. The flavor is enhanced with basil cheese croutons which adds more depth to the salad.
Pasta
Oh, My Gular offers a flavorful collection of Pasta that features various styles and fusion of vegetables that are worth checking out.
Pasta Mestizo – This pasta offers you the saucy goodness of pomodoro sauce in combination with bechamel mushroom giving you an extra savory and gastronomic bite.
Anak Ng Putanesca – Oh My Gulay takes great pride in its version of the putanesca menu that is enriched with the flavor of cayenne pepper. one of the must-try in their pasta collections.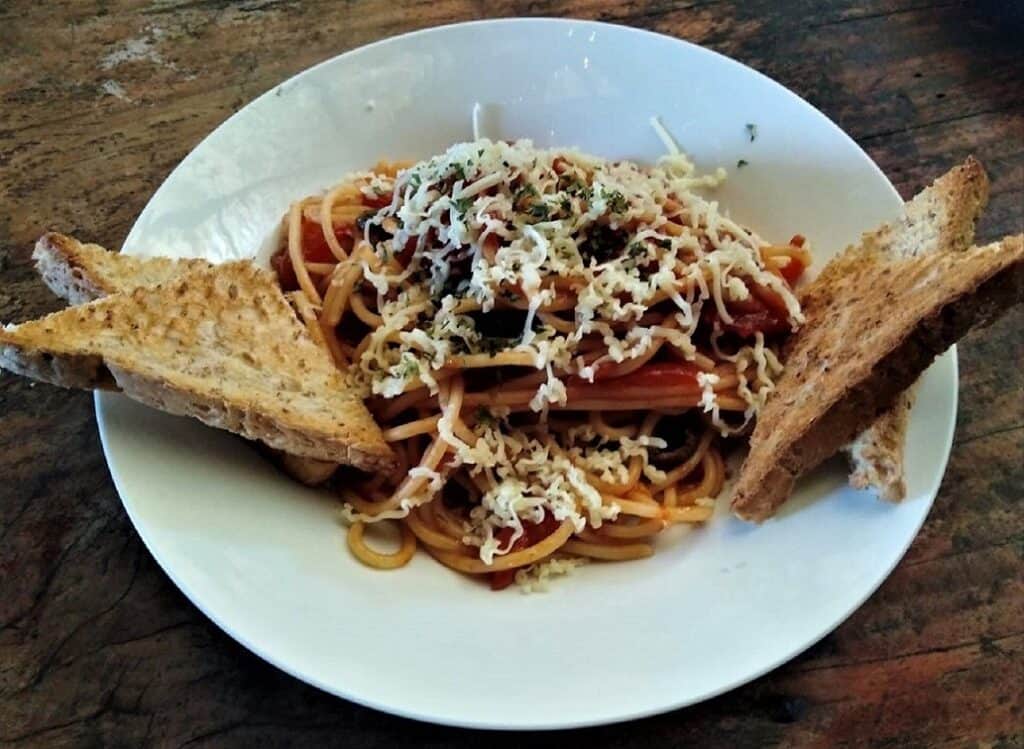 Pestongg Kamatis– one of their classic collections which is pesto pasta that is infused with the flavorful juices of tomatoes that are packed with fresh aromatic fumes.
Kabute – A savory flavor will meet you in every bite of this pasta because of the oyster sauce, that even bursts the entire flavor with the shiitake, cheddar cheese, button mushrooms, and bechamel sauce.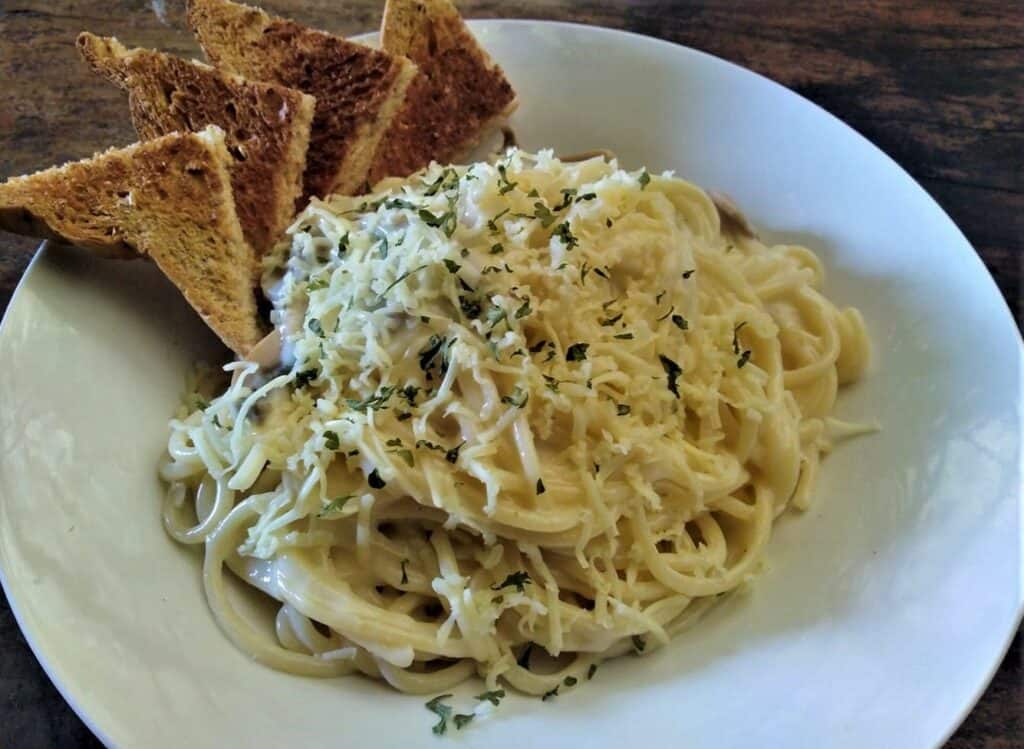 Oh My Gulay Menu Delivery
Oh, My Gulay is partnered with various third-delivery channels where you can purchase your favorite Oh My Gulay collection online and have it delivered right to your doorstep. You can order through FoodPanda Philippines just check if they are available in your area and order with ease and less hassle.
Social Media Pages
Connect with them on social media and explore the Oh My Gulay menu which offers delightful vegetarian and vegan dishes. Your taste buds are in for a treat, and your connection to nature will flourish with every visit.
Facebook: https://www.facebook.com/OhMyGulayArtistCafeBaguio
Email: [email protected]
Frequently Asked Questions
What type of cuisine does Oh My Gulay offer?
Oh My Gular offers a wide array of vegetarian cuisines that are perfect for people on a vegetarian diet.
What is Oh My Gulay known for?
Oh My Gulay is known for its salad such as its trademark "OMG Salad" which is one of the most well-loved dishes in their entire collection.
What are the operating hours of Oh My Gulay?
Here is their detailed operating hours every day;
Mondays: 11:00 A.M. to 7:00 P.M.
Wednesdays: 11:00 A.M. to 7:00 P.M.
Thursdays: 11:00 A.M. to 7:00 P.M.
Fridays: 11:30 A.M. to 7:30 P.M.
Saturdays: 11:30 A.M. to 7:30 P.M.
Sundays: 11:30 A.M. to 7:30 P.M.
Tuesdays: Closed
Are there ways I can reach Oh My Gulay's staff?
Yes, you have two options; first, you can visit their official Facebook page through the link listed in the social media pages section of the article. You can also reach them via call at 0939 912 7266.
Where is Oh My Gulay located in the Philippines?
There is only one available branch of Oh My Gulay in the Philippines which is located on the 5th Floor, La Azotea Building, Session Road, Baguio City, Benguet, Philippines.
Conclusion
Oh My Gulay is a great avenue for people who are on a vegetarian diet considering that there are only limited restaurants that offer a table for them, and seeing such a great place exist is just a breath of fresh air. One thing that I love about this restaurant is its unique taste in interior design that emphasizes Filipino woodwork aesthetics with a touch of organic design. Aside from interior design, the Oh My Gulay restaurant does really offer a large collection of flavorful menu that does not only revolve around salad but various collections such as Meals, Pasta, Noodles, and Sandwiches where you can really say that they have put so much effort and art in curating their menu.