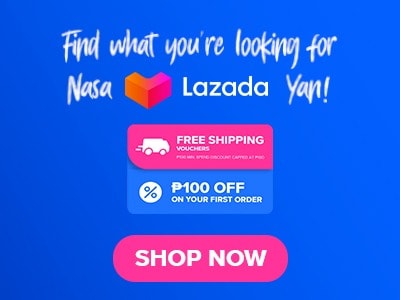 Delicious chicken wings are something that you would want to enjoy but have you found a place where you could get all of your chicken wings cravings? That's when I introduced a place that I want to recommend. Have you heard about Wingstop? Wingstop's menu offers a wide selection of flavored chicken wings or boneless wings to fully satisfy your cravings for chicken.
In this article, we are going to get to know Wingstop even more, their best-selling products, the other items that they can offer, and of course their prices per serving. So if you're interested in today's topic I wouldn't waste time anymore and let's start!
Below, you'll find the updated list of Wingstop menu prices.
Menu Items
Price (PHP)

Food

Chicken Wings
235
Fried Chicken
225
Bbq Chicken Salad
225
Korean Soy
180
Spicy Soy
180
Honey Garlic
180
Honey Bbq
180
Lemon Pepper
185
Louisiana Rub
185
Garlic Parmesan
185
Hickory Smoked Bbq
185
Classic
185
Hot Buffalo
185
Louisiana Rub Sandwich
185
Tenders 9
570
Tenders 6
385
Chicken Wings 7pcs
325
Chicken Wings 11pcs
495
Chicken Wings 20pcs
875
Asian Wings 5pcs
175
Asian Wings 10pcs
345
Asian Wings 15pcs
510
Classic Wings 4pcs
225
Classic Wings 8pcs
445
Classic Wings 12pcs
660
Boneless Bites 5pcs
135
Boneless Bites 10pcs
265
Boneless Bites 15pcs
390
Tenders 3pcs
195
Bbq
185

Drinks

Soda
55
Caf
85
Mocha Latte
85
Sparkling Lemon
75
Sparkling Apple
75
Sparkling Berries
75
Blue Moon
175
Heineken
135
Stella Artois
135
San Miguel Super Dry
95
San Miguel Pale Pilsen
95
San Miguel Light
95
Bottled Water
45
Caramel Latte
85
About Wingstop
If you're looking for great-tasting chicken wings with a lot of flavor options like BBQ, spicy, or Mild flavor Wingstop is the perfect place for you. Aside from flavored chicken wings they also have other offerings like different kinds of crispy chicken dishes so there's more on their menu. You can find an extensive menu at Wingstop featuring a lot of dishes and drinks on their menu, if you're looking for other items you've come to the right place since at Wingstop they also prepare other delicious items just as meat, fresh fish, rice, beans and many more.
They cooked this item in a South American style way of cooking and it's simply delicious. All 10 flavors of their chicken wings are actually developed in the US where their brand originates, Dallas Texas is the place where this restaurant was established many years ago and as of now they already have nearly 700 branches worldwide.
Their first franchise was in Mexico just a few years ago after they started their business. In Asia, their first store franchise is located in Singapore followed by their branch in the Philippines and after that another franchise in Indonesia. Their first Philippine franchise started in 2014 and now has 8 branches around the metro.
Wingstop Menu Best Sellers
Here below are some of their best sellers that everyone loves and a must-try for those who are willing to try their products.
Louisiana Rub – Louisiana Rub of Wingstop is actually a crispy dry rub with a little garlicky flavor plus it has some Deep South Cajun flavor that will surely captivate your appetite. With this flavor, you get a wing that is simply addictive and definitely delicious. This is also a great flavor to try at Wingstop. It's kind of peppery and really good and appetizing, definitely a great choice. This one is also one of their best sellers and a must-try if you don't want to miss out on something great.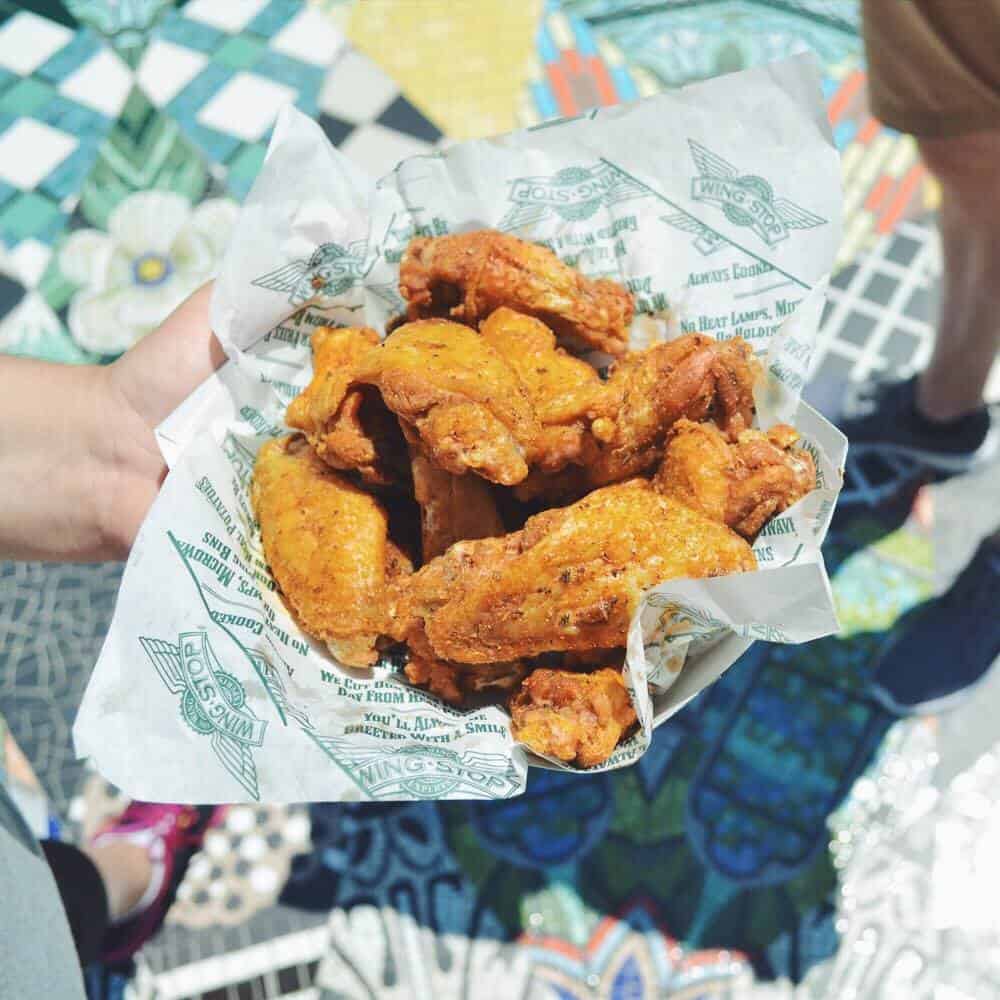 Garlic Parmesan – Wingstop is a place to go get the best-tasting garlic parmesan wings. Their wings are properly cooked before they get drizzled with some garlic butter sauce and lots of Parmesan cheese. This one really tastes good, at Wingstop, this one is a kid's choice as a lot of kids want this kind of flavor on their chicken. I honestly enjoyed this one though I was not a fan of garlic Parmesan before, also a must-try on their menu.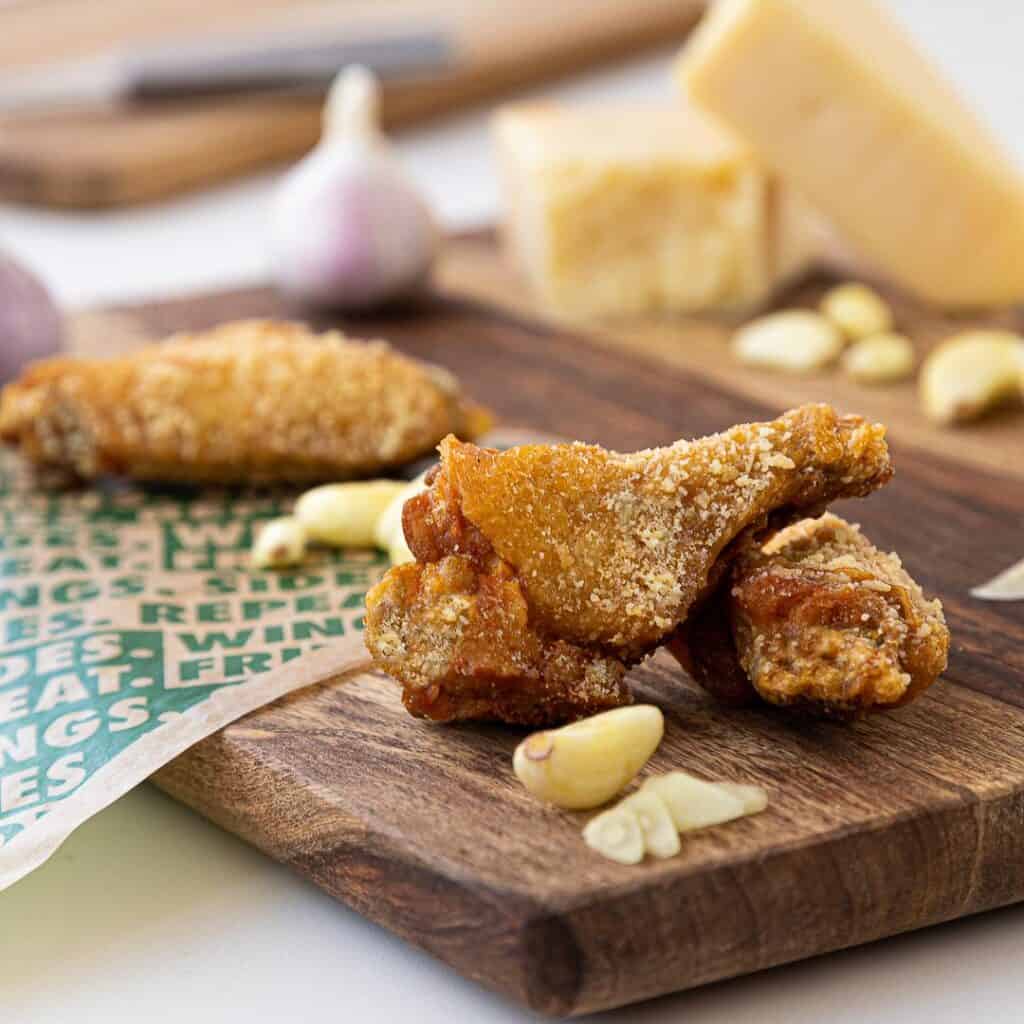 Mango Habanero – This one is kind of new. The Wingstop version of mango habanero wings menu is actually sweet at first with a twist of spiciness. So it's basically sweet and hot at the same time. This one is also a good flavor of choice especially if you love spiciness and sweetness at the same time, the mango flavor also gives this one a fresh flavor.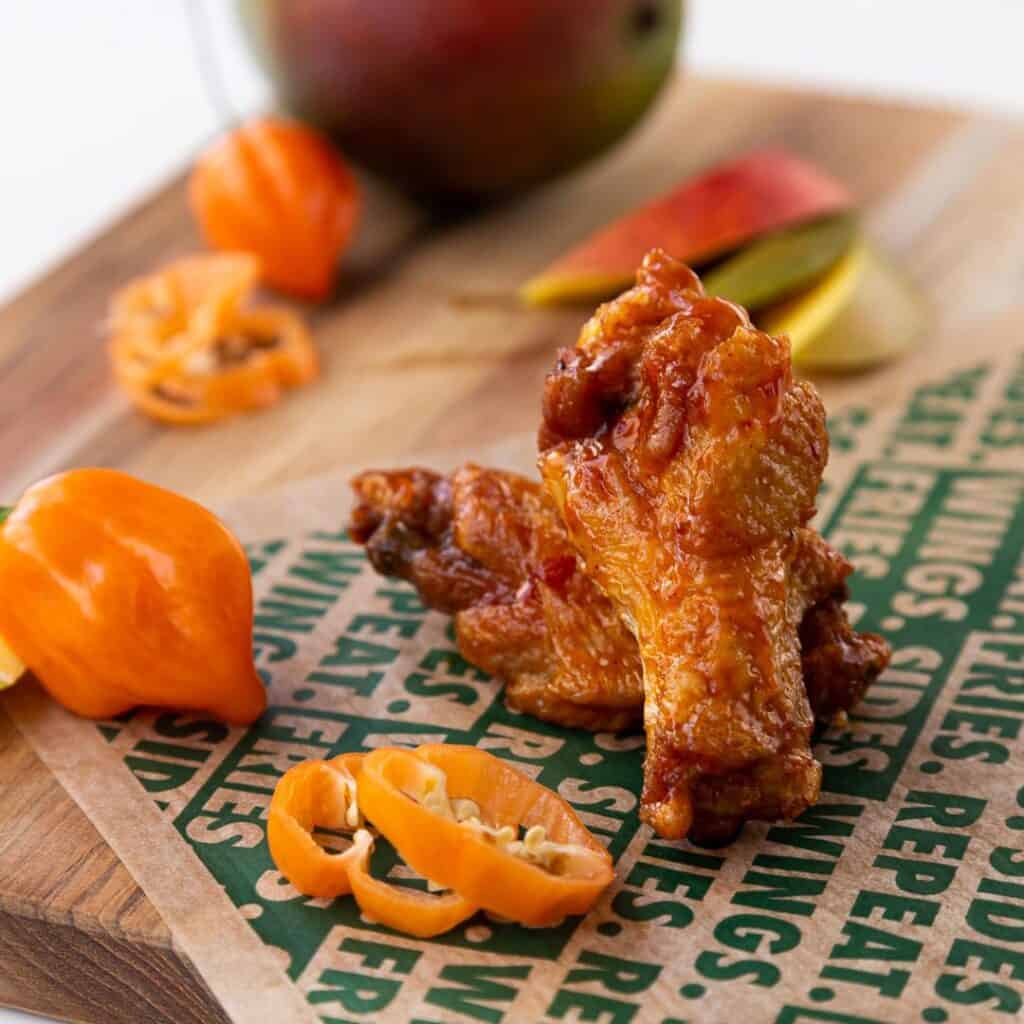 Hickory Smoked BBQ – Wingstop's version of Hickory Smoked BBQ has a smoky flavor of hickory barbecue and sweetness, this type of flavor is appealing to the Filipino taste because a lot of us love some sweetness in our food. This one tastes so good and is perfect with anything that you can think of with this one. Also included on their best sellers.
Meals to Share
On their meals-to-share menu, they actually have 4 options. The first one is their Classic or butter-fed wing set, which is 8 pcs chicken wings with 2 plain rice and 2 Texas-styled fries or onion rings plus 2 iced teas. They also have a Classic + batter fried wings set, which has 8 pcs classic wings and 8 pcs batter fried wings plus 4 plain rice, 2 Texas tyled fries, and 4 iced teas.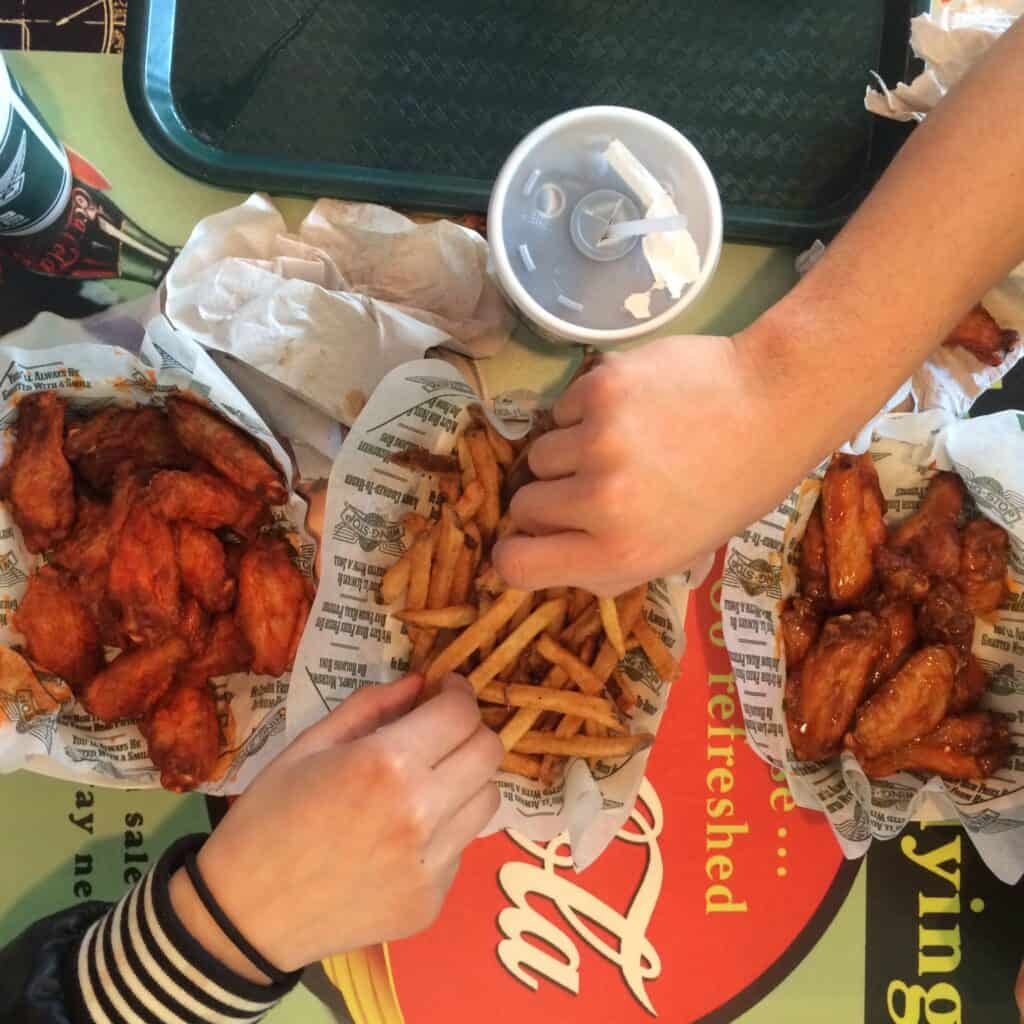 They also have a Wings + Tenders set, which has 12 pcs classic or batter-fried wings, 4 pcs tenders, 1 dip, 4 plain rice, 2 Texas-tied fries, and 4 iced teas. Lastly, they have a boneless bite + tenders set, this one has 12 pcs boneless bites, 8 pcs tenders, 2 dips, 4 plain rice, 2 Texas-tied fries, and 4 iced tea.
Individual Meals
Individual meals from Wingstop for solo customers. They have classic wings, batter-fried wings, boneless bites, and tenders. Aside from those they also have rice bowls and fried chicken sandwiches.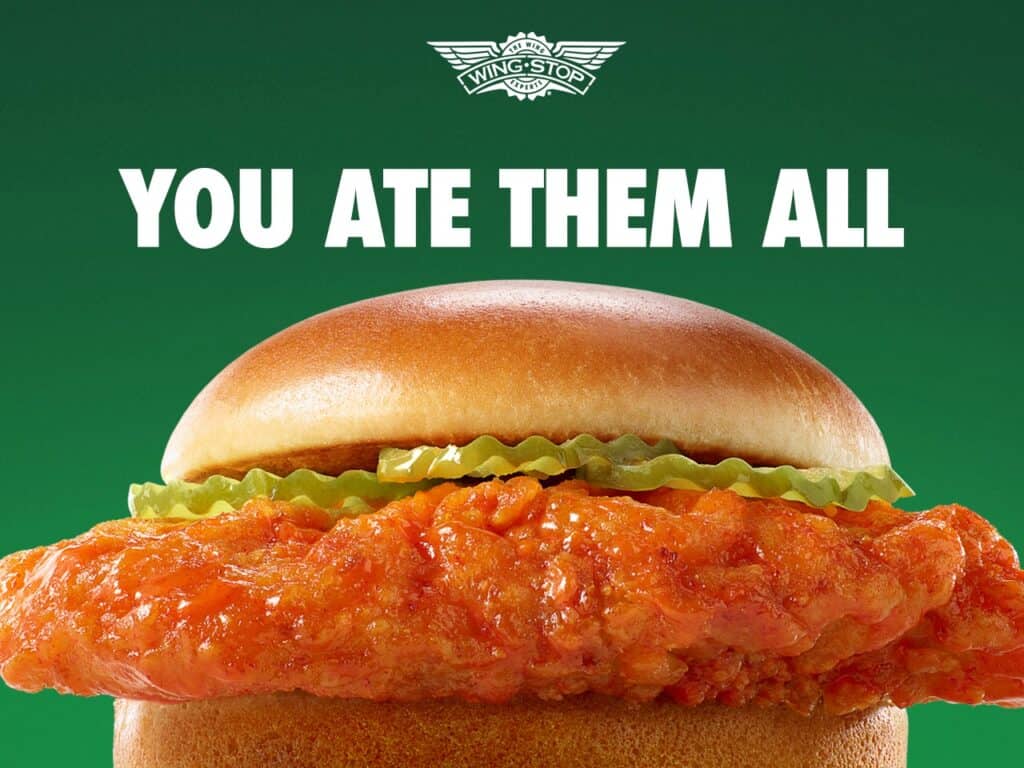 Wingstop Menu Delivery
If you're craving some delicious chicken wings and other products of Wingstop their Trinoma branch is offering delivery all you have to do is call them at (063)7303289 or you can also use other platforms such as food delivery services that are available in the market these days like Foodpanda and Grab.
Social Media Pages
Ready to elevate your wing game? Follow the flavor trail to Wingstop's social media pages and join the ultimate wing-lovers community! When you're part of their crispy, saucy squad, you'll get the inside scoop on secret menu hacks, exclusive deals, and mouthwatering wing varieties.
Facebook: https://www.facebook.com/wingstop
Instagram: https://www.instagram.com/wingstop
FAQs
Is Wingstop halal-certified eatery?
Yes! Wingstop is a halal-certified restaurant!
Does Wingstop accept reservations?
No, Wingstop only provides counter service and doesn't accept reservations or bookings.
What kind of oil does Wingstop fry their chicken?
Soy. All wings to fried foods are cooked in oil that contains soy.
What are Wingstop business hours?
They are open from 11:00 in the morning until 11:00 pm.
What are the payment options at Wingstop?
Wingstop accepts cash and credit cards. Also, Wingstop accepts Apple Pay.
Conclusion
Best place to go to have wonderfully good and delicious chicken wings and other great food items. The Wingstop menu has a lot to offer and their products are all delicious. This place is nice very welcoming service crews the place is comfortable too and clean. If you're looking for a place where chicken wings are the best, Wingstop is the place to be without spending too much as they have meals to share. The dining experience at Wingstop is awesome and I highly recommend this place for all the foodies out there.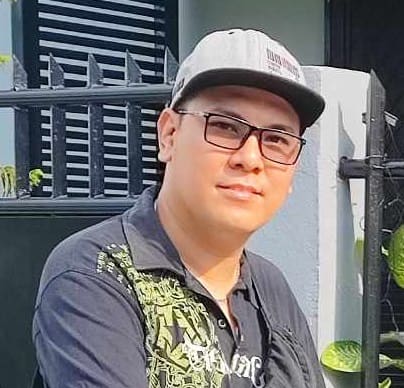 Hi! I'm Nivek Strife, the person who made MenuPH. I'm the one who added most of the popular menus you see on this website, and I really hope you enjoy them! Feel free to check them all out.
Growing up, I was surrounded by lots of tasty foods, like the classic Adobo and the sweet Leche Flan. That love for the many flavors of the Philippines is what got me excited about adding to MenuPH. When I learned how to make websites, I saw the need for a place to show off all the amazing Filipino dishes, and that's how MenuPH started.
MenuPH isn't just a website; it's like a fun journey into food. I've teamed up with famous chefs and found great places all over the Philippines to bring you a bunch of menus that show off the best of Filipino cuisine. Whether you're into the usual dishes or new twists, MenuPH is here to guide you through the rich world of Filipino flavors.
With MenuPH, my aim is to help local businesses, talk about good food choices, and make a group of friends who love food. No matter if you like fancy restaurants or street food, MenuPH has something for you. Come join me on this food adventure as we find great places, taste real flavors, and enjoy the unique food traditions that make the Philippines awesome.