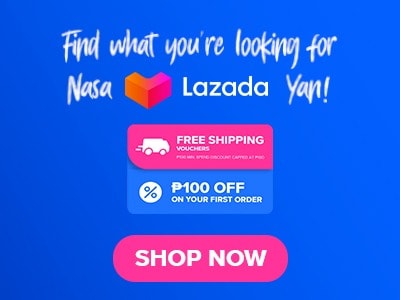 Korean cuisines are the features of the Mr. Kimbob menu. It consists of Bibimbob, Korean Barbecue, Seafood, Beef, Chicken, Pork, Noodles, Dumplings, Kimbob, Bibimroll, Tteokbokki, Odeng Bokkeum, Kimchi, and Pancake. Most of these dishes are served on a sizzling plate, giving diners an aromatic and appetizing meal. The cuisines it serves has an authentic and distinctive taste as Mr. Kimbob combines all the cooking techniques and recipes he learned by studying different versions of Korean food from other regions.
Below, you'll find the updated list of Mr. Kimbob menu prices.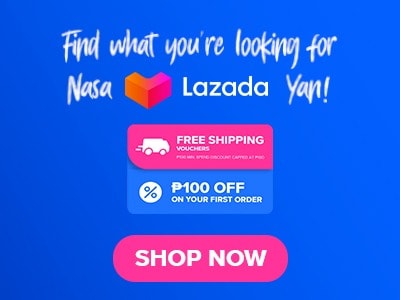 Menu Items
Price (PHP)

Meals

Bibimbob
149
Add On: Double Meat
39
Beef Japchae Dubbob
139
Classic Kimchi Beef Fried Rice
139
Donkatsu
155
Meat Lover's (Beef, Chicken, or Pork)
139
Mr. Chix Bites (Original, Sweet & Spicy, Soy Garlic)
155
Spicy Squid
185
Mr. Big Savers (Japchae w/ Beef, 4 Drinks, 2 Rice, 2 Bibimbob)
619

Mr. Kimbob's Korean BBQ

BBQ Dakgalbi (BBQ Chicken)
159
BBQ Kalbisal (Beef Rib Tenders)
229
BBQ Samgyupsal (BBQ Pork)
185
Spicy Dakgalbi (Spicy Chicken)
159
Spicy Samgyupsal (Spicy Pork)
185

Noodles and Extras

Bibimroll
159
Dubbob (Beef, Chicken, or Pork)
70
Japchae with Beef (Small)
75
Japchae with Beef (Large)
129
Kimbob
119
Kimchi (Small)
45
Kimchi (Medium)
65
Kimchi (Tray)
309
Kimchi Jeon
79
Mandu (4 pcs)
85
Odeng Bokkeum (Small)
59
Odeng Bokkeum (Large)
109
Ramyun
119
Tteokbokki (Small)
85
Tteokbokki (Large)
149

Add Ons

Fried Egg
25
Mr. Kimbob Special Sauce
30
Plain Rice
25

Drinks

Bottled Water
20
Drinks (In Can)
45
Upsize Drink (16 oz)
8
Upsize Drink (22 oz)
13
About Mr. Kimbob
Mr. Kimbob is a Korean restaurant located in leading malls in the Philippines, making it accessible to many customers. The management highly values authenticity, so it uses ingredients directly sourced from Korea to ensure customers enjoy flavorsome and quality cuisines. Cleanliness and courtesy are the company values strictly observed to provide high-quality products and services.
Mr. Big Savers 
The "Mr. Big Savers" menu at Mr. Kimbob is an ideal choice for a party of four. This bundle includes two servings of Bibimbob, four refreshing 12 oz beverages, a duo of rice dishes, and mandu – an oversized Korean-style dumpling. The set is topped off with Mr. Kimbob's unique sauce and beef japchae. This feast is the perfect pick if you're looking for a cost-effective Korean meal to delight in and share with your loved ones, buddies, or coworkers.
Mr. Kimbob Meat Lover's Menu
This meal is an ideal choice for those who love meat dishes. The meat selections for this meal consist of beef, chicken, or pork. It is served with white steamed rice topped with herbs. It also comes with Kimchi that adds a delicious taste to this meal. The meat in this meal is known for its juiciness, tenderness, and delicious flavor.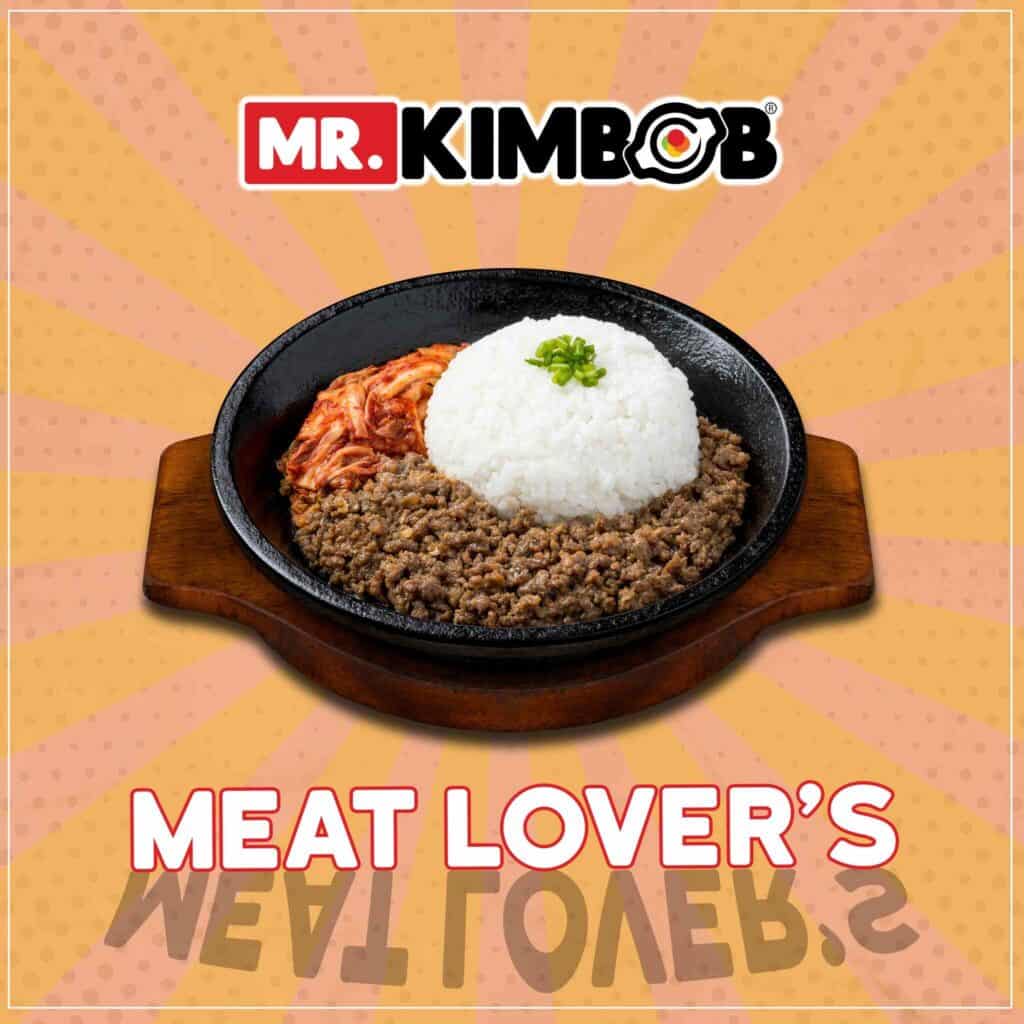 Beef Japchae Dubbob
Indulge in a delightful Korean feast with this Beef Japchae Dubbob from Mr. Kimbob. This dish showcases Japchae, a popular Korean noodle recipe where glass noodles get a good stir-fry with veggies and other secret elements. A perfectly cooked sunny-side-up egg crowns the rice, boosting not only its taste and texture but also making it a visual treat to behold.
Classic Kimchi Beef Fried Rice
A taste-packed feast that combines rice, beef, kimchi, and a blend of exclusive ingredients, all stir-fried to perfection. This gratifying meal is thoughtfully crafted using only fresh, genuine ingredients and spices mixed with a touch of mastery. A glorious, soft-cooked yolk drapes over the top, melting into a luscious sauce that meshes beautifully with the textures and flavors of the fried rice, enhancing every mouthful.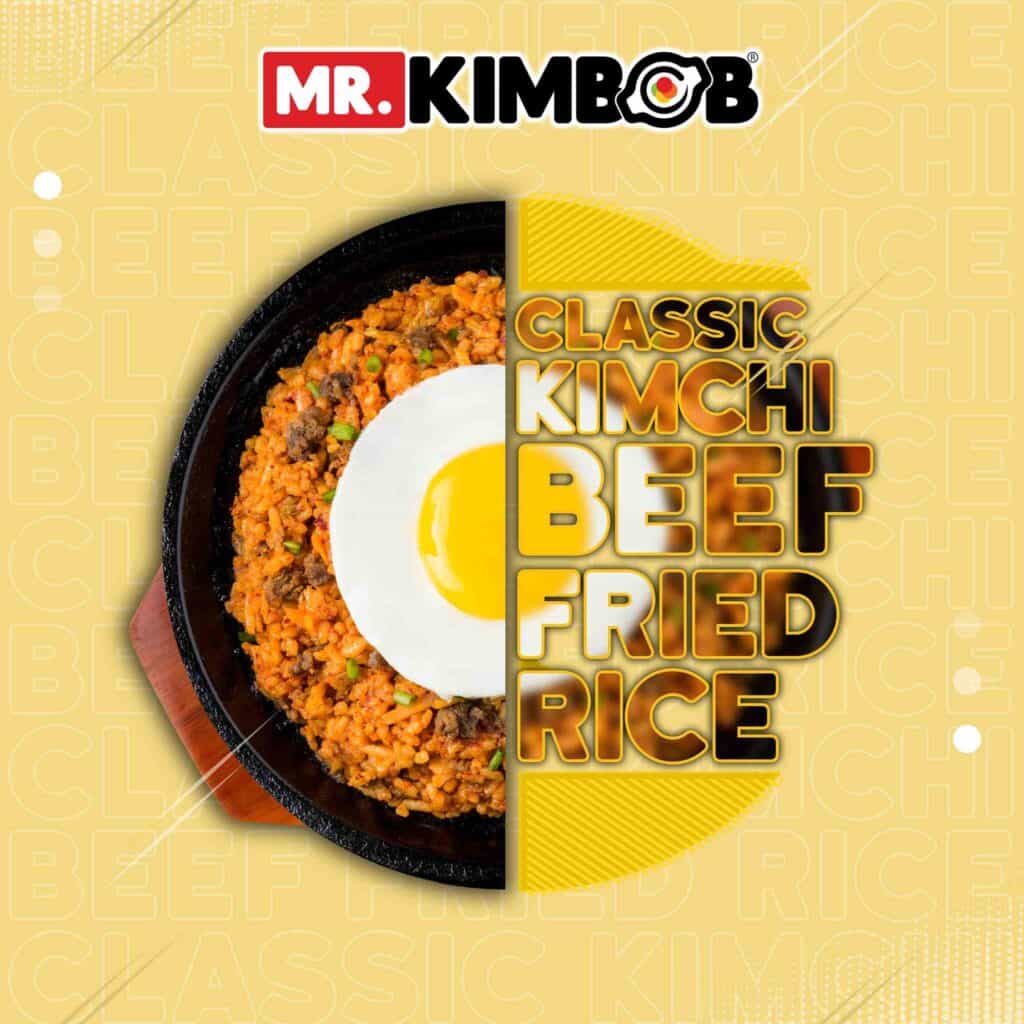 Mr. Chix Bites Menu
Mr. Chix Bites is an ideal meal for chicken lovers. The chicken used in preparing this meal is boneless, making it tender, juicy, and tasty. It also absorbs the flavor well, making each bite flavorful and pleasurable. It is paired with rice and served with a special sauce created by its talented chefs. The flavors for chicken bites are Original, Sweet & Spicy, and Soy Garlic.
Mr. Kimbob Menu Donkatsu 
This delectable menu centers on donkatsu, a classic Korean dish consisting of a breaded, deep-fried pork cutlet, served with a generous helping of perfectly steamed white rice. Each slice of the cutlet is lovingly adorned with a unique sweet and spicy sauce. This sauce not only accentuates the pork cutlet's juiciness and tenderness but also contrasts wonderfully with its crispy exterior. This dish, an iconic offering from this restaurant, is something that you should definitely make a point to try. Its heartwarming and rich goodness promises an absolutely satisfying meal experience that will leave a lasting impression on your taste buds. This delightful combo will certainly make you appreciate the full breadth and depth of authentic Korean culinary artistry.
Spicy Squid
If you are a seafood lover, this spicy squid is the best for you. It is made with squid rings cooked in a spicy sauce and other seasonings and spices. The squid has a perfect balance of chewy and tender texture, making it gratifying. The kimchi served with it adds a spicy, sour, and mildly tangy flavor that complements well with the squid.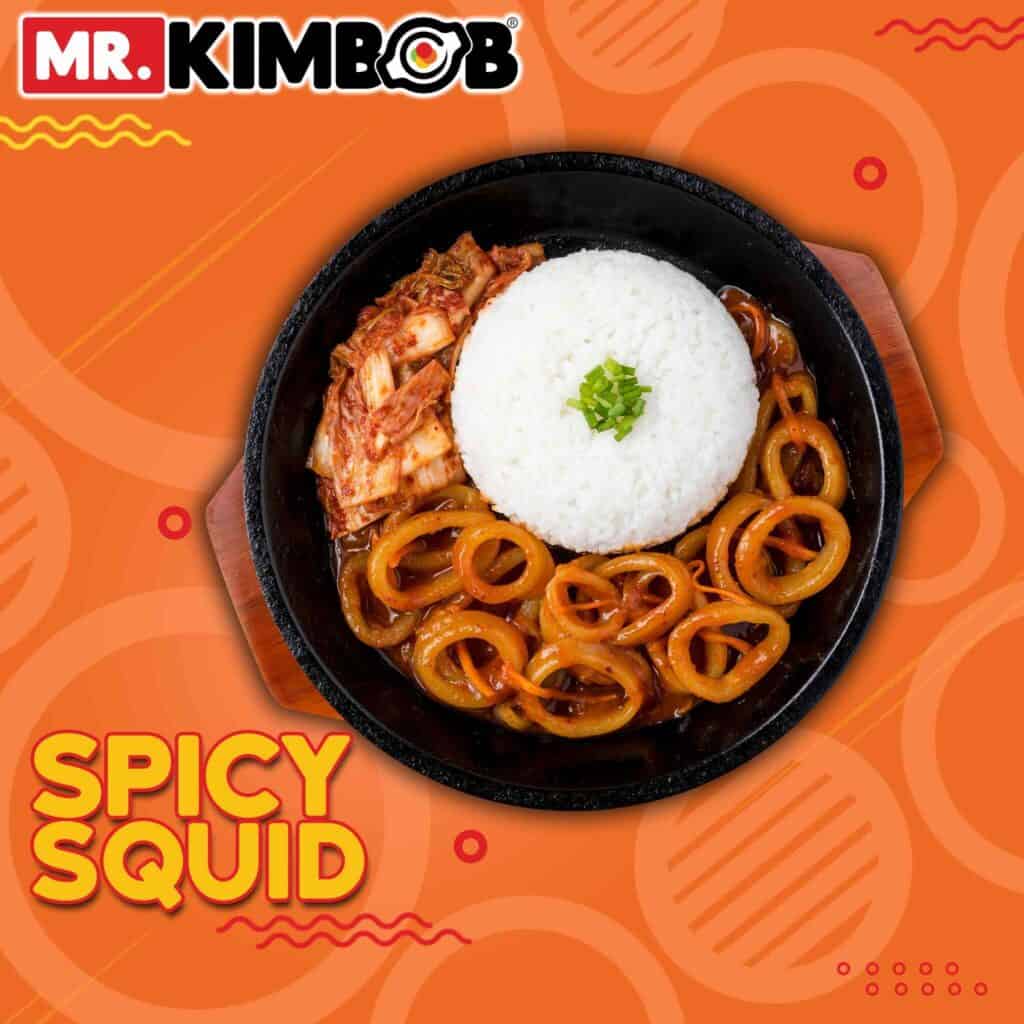 BBQ Samgyupsal
Korean Barbecue, also referred to as Samgyupsal, holds a top spot among the beloved Korean dishes in the Philippines. It's prepared with slender cuts of pork, marinated and cooked in the eatery's signature barbecue sauce until it reaches a tender, delectable state. The irresistible taste and captivating aroma of this dish have won the hearts of not just Filipinos, but food lovers of various nationalities.
Mr. Kimbob Menu Noodles and Extras 
Mr. Kimbob offers noodles and extras such as dumplings, pancakes, kimchi, kimbob, bibimroll, rice cake, and odeng bokkeum. These dishes will satisfy your Korean dining experience as they have a savory taste and an appealing presentation.
Ramyun – It is a comfort food with chewy and soft noodles, flavorful broth, and an umami flavor profile. This dish has an authentic taste as the noodle used in preparing it is sourced from Korea. The egg added to it enhances its flavor and makes it appetizing. It is available in mild and spicy flavors.
Kimbob – This menu is Mr. Kimbob's version of the classic Korean Kimbap or Gimbap, where customers can choose beef or kimchi filling. It is made with meat and rice wrapped in dried seaweed sheets and cut into bite-sized pieces. This Kimbob is a perfect food you can bring home to your family. 
Kimchi Jeon – A Korean pancake made with kimchi and special ingredients. It has a savory snack or side dish that will spice up your meal. The crispiness of pancake batter and the delicious taste of kimchi are combined perfectly, resulting in an irresistible dish.
Mandu – Mandu is a Korean dumpling well-loved for its satisfying taste. Mr. Kimbob serves four jumbo-size dumplings in each serving. It is made with a savory filling wrapped in a thin wrapper and served with the restaurant's sweet and spicy sauce.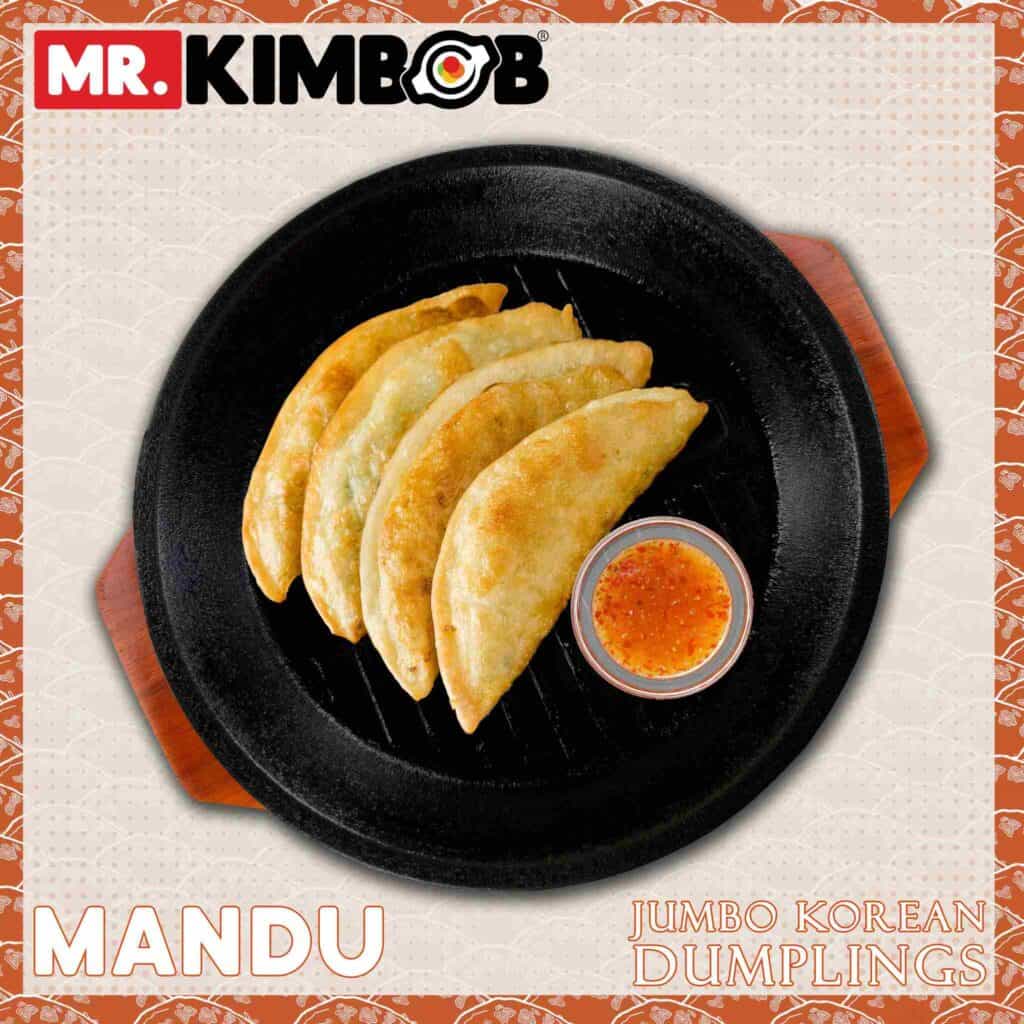 Odeng Bokkeum – The odeng bokkeum is a popular side dish served in Korean restaurants around the world. This Korean fish cake of Mr. Kimbob is available in original, sweet & spicy flavors and small and large serving sizes.
Mr. Kimbob Menu Delivery
Mr. Kimbob offers delivery services in some of its branches. Customers can check the contact information of the branch nearest to them on its official website, business profile on Google, social media pages, and SM Malls Online for inquiries about delivery.
Social Media Pages
Mr. Kimbob is here to satisfy your cravings and take you on a delicious journey. Share your love for Mr. Kimbob with friends and family, and join them in creating memorable dining experiences. Follow their social media pages to stay connected, be inspired by our tantalizing food photography, and be the first to know about exciting promotions and events.
Facebook: https://www.facebook.com/mrkimbobph
Instagram: https://www.instagram.com/mrkimbobph/
Twitter: https://twitter.com/mrkimbobph
Website: http://www.mrkimbob.com/contact.php
FAQs
Where can I find Mr. Kimbob branches in the Philippines?
Most of Mr. Kimbob's branches are located in different malls in the Philippines, such as SM Malls, Robinson's Place, Trinoma, and Landmark. Check its location on its official website at http://www.mrkimbob.com/findus.php, Google, or its official Social Media pages.
What types of dishes does Mr. Kimbob serve?
Noodles, Barbecue, Chicken, Pork, Beef, Dumplings, Pancake, Rice cakes, Fish cakes, Kimbob, and Bibimroll are the types of dishes served at Mr. Kimbob.
Are there vegetarian or vegan options available at Mr. Kimbob?
No, there are no vegetarian or vegan options available at Mr. Kimbob.
Is Mr. Kimbob halal-certified?
Mr. Kimbob is not a halal-certified Korean restaurant.
Conclusion
The Mr. Kimbob menu is known for serving Korean dishes with exceptional value as they are affordable and have an authentic taste. This is an excellent restaurant where customers can enjoy the best-tasting and affordable Korean cuisine. The Bibimbob, its special version of traditional Bibimbap, is the dish you should try as it is one of their most popular and best-selling cuisines.