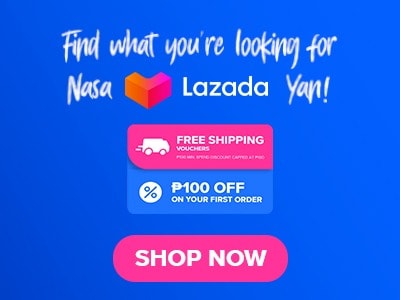 Join me and savor delightful culinary adventures you've never been to before. From their expertly marinated Tokwa't Baboy to their mouthwatering classic Filipino dishes such as BBQ, crispy Pata, Lechon Kawali, and more, you will surely be delighted with your experience which comes at a very affordable price. That is just basically a hint for what you are about to experience here so let's not wait any longer because I am now giving you the flavorful menu of Mila's Tokwa't Baboy.
Below, you'll find the updated list of their menu and prices.
Menu Items
Price (PHP)

Menu

Plain Sisig
264
Paco Salad
198
Tokwa't Baboy
342
Lechon Kawali
324
Crispy Pata
720
Crispy Ulo
456
Chicharon Bulaklak
324
Beef Kaldereta
342
Kalderetang Kambing
456
Bbq Tocino
360
Inihaw Na Bangus
312
Chopsuey
288
Malunggay Soup
180
Bbq Tenga
90
Bbq Paldeot
90
Bbq Hotdog
30
Pancit Guisado
240
Pancit Canton
264
Tokwa W/ Sauce
168
Dinuguan
102
Plain Rice
42
Special Sisig (Sizzling Sisig)
342
Bbq Chicken
360

Desserts

Leche Flan
192
Cashew Tarts
192

Beverages

Pineapple Juice
60
Coffee
42
Mineral Water
42
House Blend Iced Tea - 1 Glass
36
House Blend Iced Tea - 1 Liter
132

290 Ml

Coke
36
Royal
36
Sprite
36

1.5 Liter

Coke
144
Royal
144
Sprite
144
Coke Zero
144
Mt. Dew
144
About Mila's Tokwa't Baboy
Mila's Tokwa't Baboy is definitely a must-try restaurant that nestles in the culinary capital of the Philippines, none other than the province of Pampanga. They are famous for their authentic Filipino dishes that are known for high-quality ingredients and mouthwatering visuals. The signature dish of this restaurant is Tokwa't Baboy which is primarily trademarked for its unique and delectable taste. Another thing to love here is that this favorable experience only comes with a very affordable price giving you a pleasurable experience that does not break your bank account.
Mila's Tokwa't Baboy Menu Best Seller
Now for the main event let us take a closer look at these top 5 menu best sellers they offer from this delightful collection of Filipino cuisines.
Tokwa't Baboy – This classic Filipino dish offers you the authentic goodness of tofu, the fine texture of pork, and vegetables that are mixed along with other ingredients to serve you this all-star dish that became the main highlight of their collection.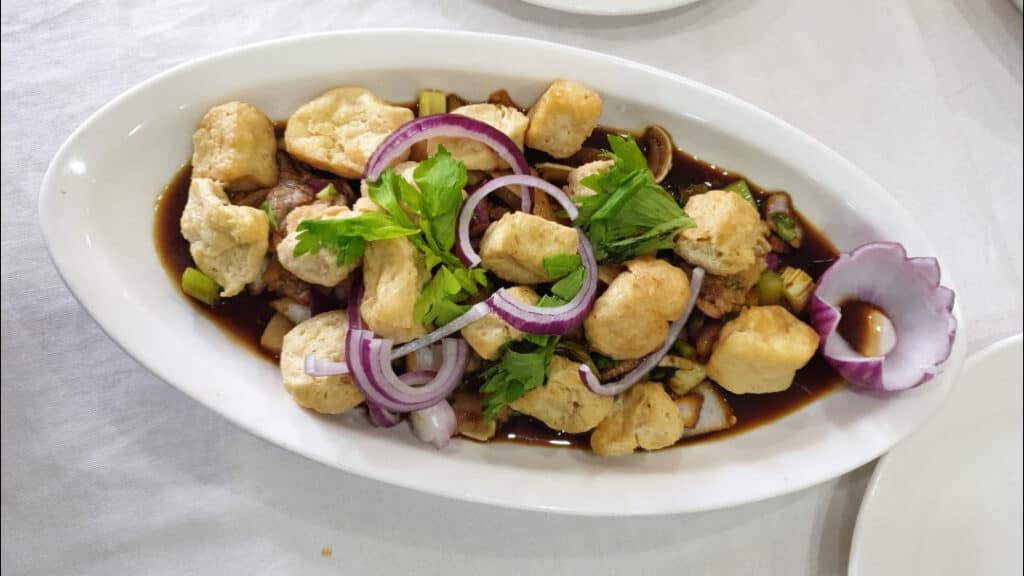 Pancit Canton – This popular dish is made extra flavorful for you by Mila's Tokwat baboy. It features savory noodles that are loaded with vegetable meats and other seafood such as shrimp making it a very versatile dish for your meal.
Special Sisig (Sizzling Sisig) – A modern take to the classic Sisig is here to serve you with a sizzling and fiery experience. It is made out of chopped pork that is enhanced with the flavors of onions along with chili and pepper giving you an extra flavorful bite.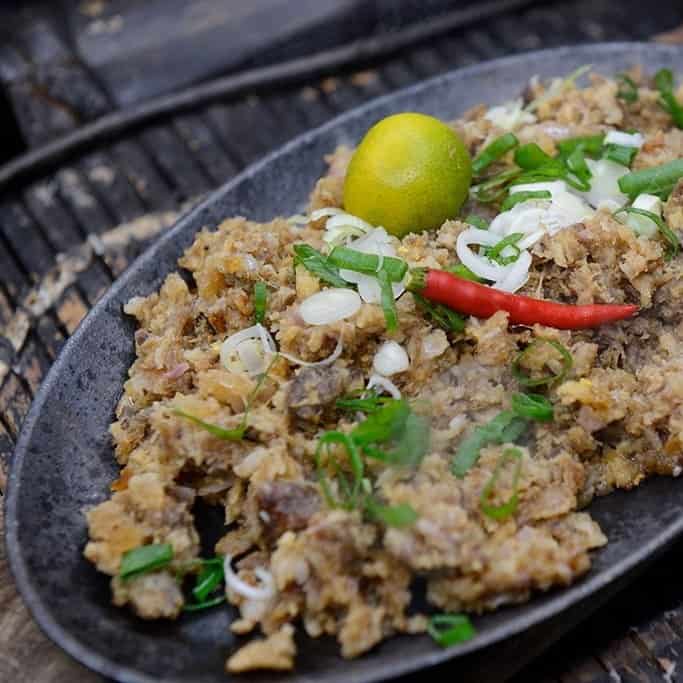 BBQ Chicken – Who else does not love BBQ Chicken right? It is a mistake not to try this Mila's Tokwa't Baboy menu because of the different levels of smokiness it gives in every juicy bite of BBQ Chicken. It is perfectly marinated with a mixture that features soy sauce, vinegar along with other spices.
Crispy Pata – Another family well-loved dish, especially during holidays. This Crispy Pata is made from deep-fried pork leg and is perfect to partner with savory dipping sauce giving you a perfect crunch and delicious bites.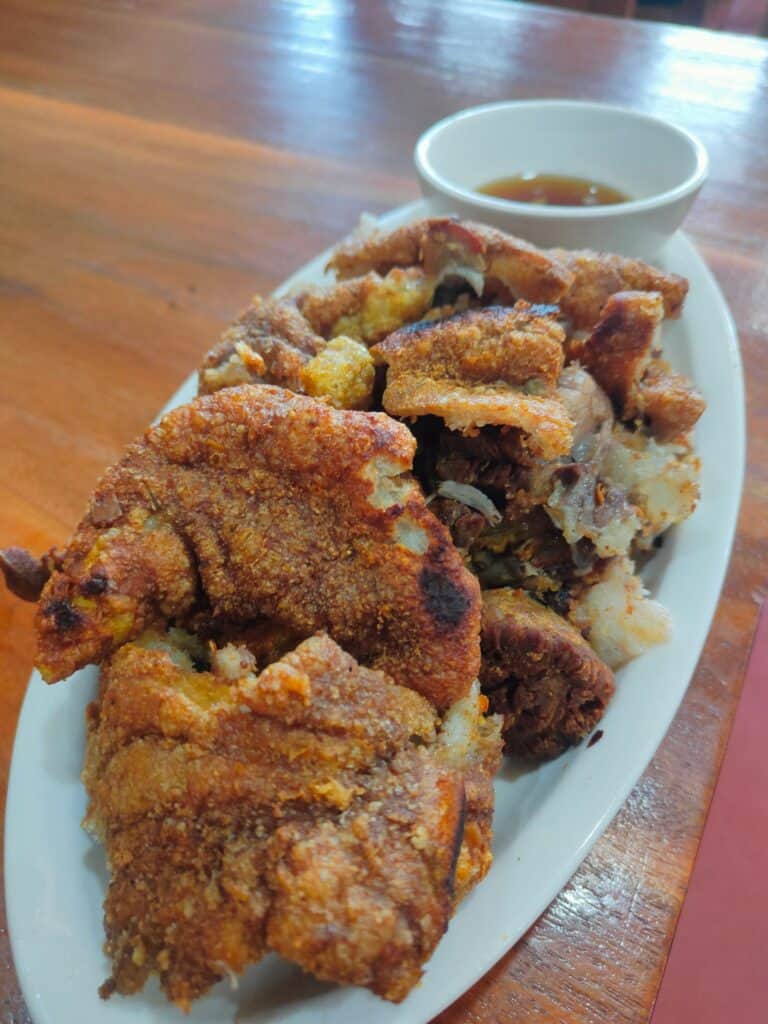 Other Menu
You will certainly never run out of menu options at Mila's Tokwa't Baboy, thanks to their flavorful approach in serving a wide range of menu collections that you will surely love. It will bring warmth to your heart for Filipino cuisine.
Leche Flan – The smooth and creamy this dessert gives, it is something you don't want to miss at this restaurant. It is made out of custard, eggs, and fine milk that is intricately cooked to give you that fine and smooth texture you need.
Cashew Tarts – This dessert is also perfect after a meaty adventure in their restaurant. These flaky tarts offer you a fusion of sweetness with a kick of nutty flavors with cashew nuts filling them.
Tokwa w/ Sauce – Simple but will hit to the core is what we can describe in this well-loved tokwa with sauce. It is a perfect snack or an appetizer made with tofu and a special dipping sauce.
Pancit Guisado – These stir-fried noodles offer you the magnifying goodness of meats, seafood, and mixed vegetables that contribute a special flavor to this savory noodle dish.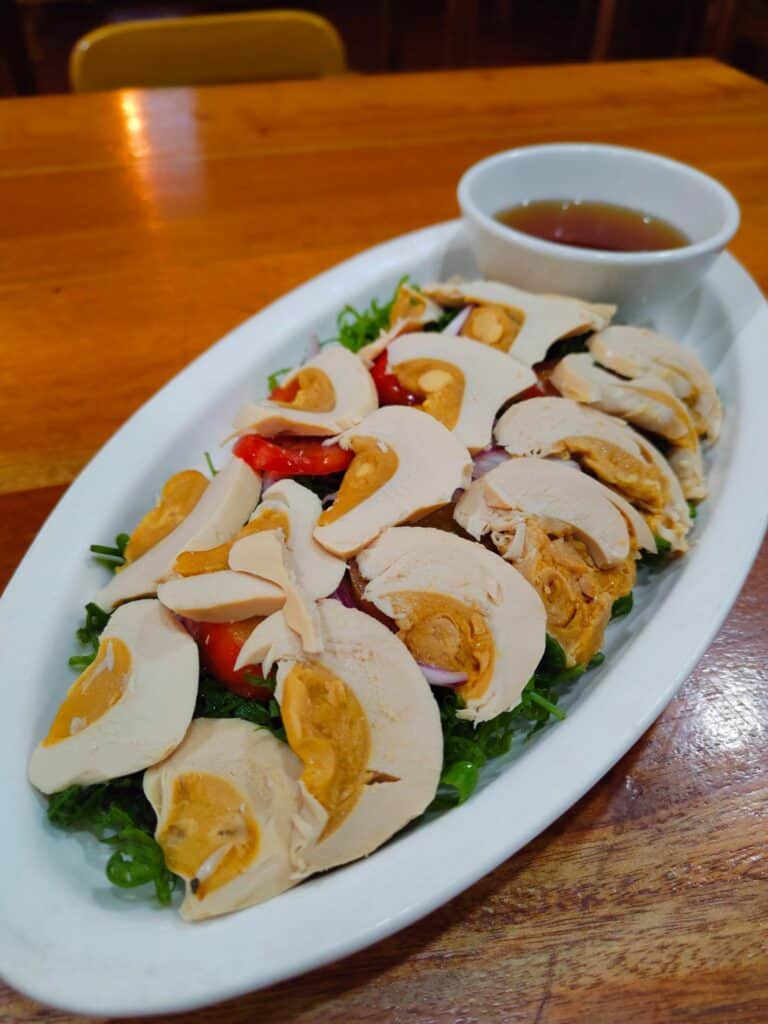 Malunggay Soup – Another must-try item on Mila's Tokwa't Baboy menu that is perfect after an extra unhealthy diet to make the best out of your restaurant experience, Its flavorful broth soup features malanga leaves along with other vegetables.
Chopsuey – Looking for an extra healthy dish? This chop suey is a perfect dish made from stir-fried veggies that are mixed with meat and other spices that enhance the flavors of the vegetables.
BBQ Tocino – This is one of the highly recommended dishes in their menu that offers you the grilled experience you want in your meal. It offers a pork tocino that is perfectly grilled and marinated releasing all of its sweetness and savory juicy bite.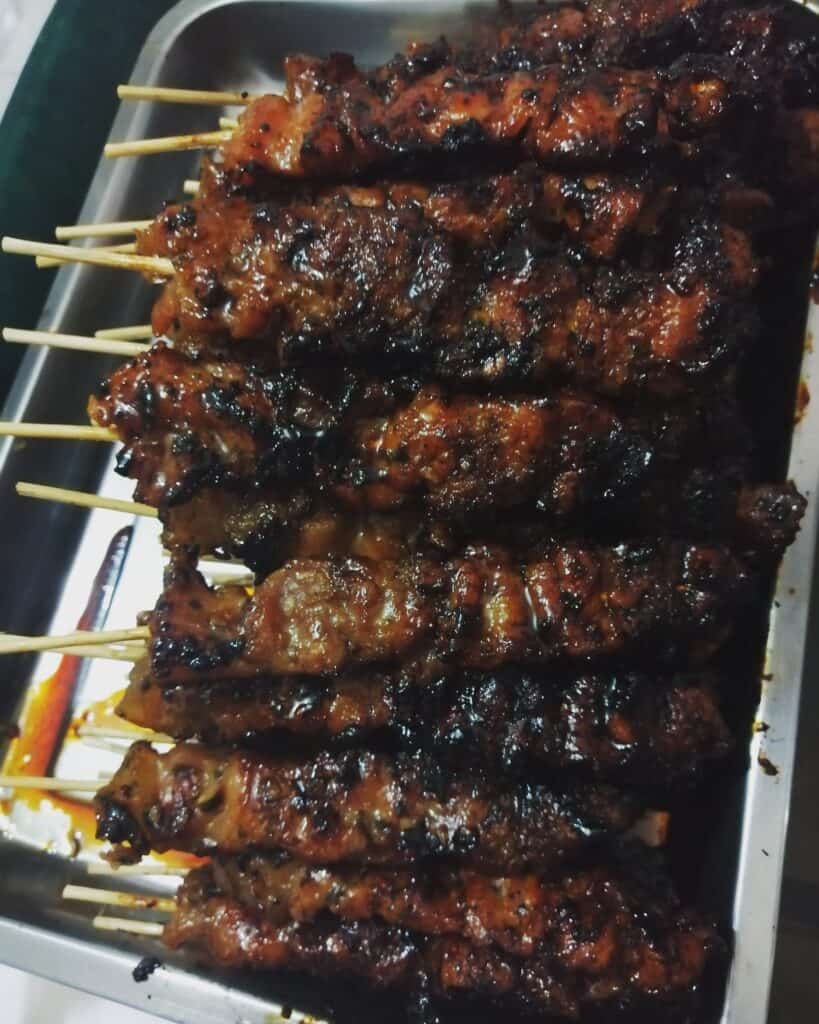 Beef Kaldereta – you are not a Filipino if you haven't had a bite of this flavorful beef Kaldereta. Their take on this classic cuisine is more delicious because of the generous liver spread flavors and delicious recipe that blends with the tomato sauce. A must-try dish for me.
Mila's Tokwa't Baboy Menu Delivery
Mila's Tokwa't Baboy delivery service is only available through GrabFood and Mangan PH. It is a Kapampangan service that means "Eat" that offers food delivery service in certain areas of the province. Aside from that it is perfect to dine or order for takeout and in-store pick-up if you want to enjoy this food in the comfort of your home.
Social Media Links
Show your love and support for Mila's Tokwa't Baboy by following and engaging with their social media pages. Be part of the food-loving community and stay tuned for mouthwatering updates, exclusive promotions, and a closer look into the heart of their kitchen.
Facebook: https://www.facebook.com/MilasPampanga
Instagram: https://www.instagram.com/milaspampanga
Frequently Asked Questions
What type of cuisine does Mila's Tokwa't Baboy offer?
Mila's Tokwa't Baboy offers you a fine indulgence of culinary bliss with their classic take on traditional Filipino cuisines that we have loved and cherished since our childhood.
What is Mila's Tokwa't Baboy known for?
As stands with their name, this restaurant takes great pride in their favorite Tokwa't Baboy offers you a savory and unique goodness you never knew you needed.
What are the operating hours of Mila's Tokwa't Baboy?
Mila's Tokwa't Baboy offers you savory dishes from 9 AM until 8 PM any day of the week.
Can I order for take out or delivery?
Yes, they offer dine-in, take-out as well as in-store pick-up for online delivery.
Conclusion
In conclusion, Mila's Tokwa't Baboy is undeniably the heart of Filipino cuisine that nestles in the busy streets of Pampanga. It is a perfect destination if you are looking for an affordable meal to share with your friends and family. The quality of menu of the Mila's Tokwa't Baboy is definitely competitive compared with other Filipino restaurants here in the Philippines. It tastes more like homemade and is cooked with the utmost love for Filipino cuisine making it a comfort food to make your day a bit brighter and savory.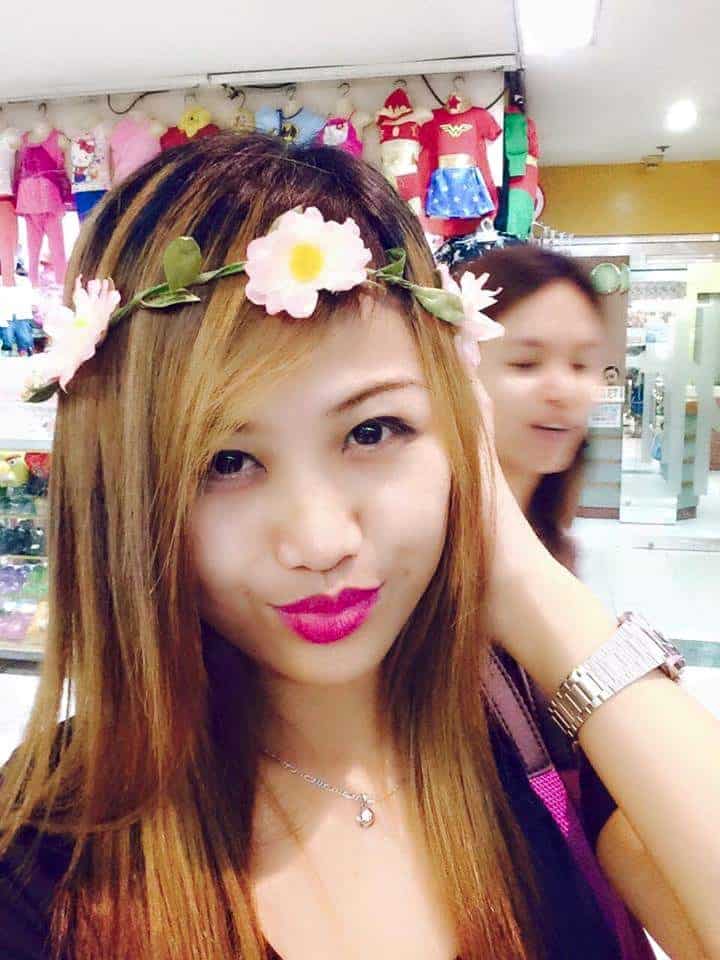 Hello! I'm Shaoyeu Cassandra, a mom who spends most of my time at home, and when I'm not busy, I enjoy writing blogs. I live in Cavite, and I really love talking about the menus of different restaurants.
So, I decided to share my thoughts on the menus of some fast-food places. I'm hoping my take on them can be like a helpful guide for you to decide what tasty treat to go for next. I hope you discover something you really enjoy! Thanks for stopping by!