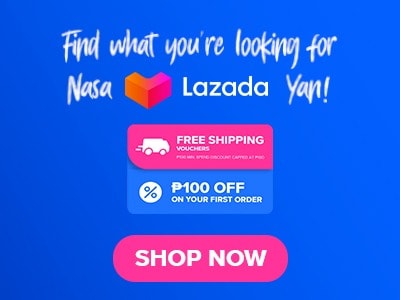 Today I welcome you to a world filled with unmatched elegance highlighting culinary excellence at the heart of the Metro. Prepare yourself to be dazzled by their artistry in culinary cuisines offering you intricately well-made dishes that are waiting to be indulged. Let us savor the best of Filipino favorite cuisines here at Bistro Ibarra while celebrating the best of the Filipino menu.
Below, you'll find the updated list of Bistro Ibarra menu prices.
Menu Items
Price (PHP)

What's New

Pot Roast Beef Shank
3900
Supreme Bulalo Ibarra
2590

Appetizers

Ibarra's Parcel
105
Lumpiang Habhab
168
Tokwa't Baboy Diablo
259
Crispy Oyster Mushroom
234

Salad

Ibarra's Caesar Salad
308
Bistro Mango Salad
346

Express Meals

Chicken Salpicao
220
Pork Bbq On Stick With Kare-Kare Rice
245
Mixed Seafood Salpicao
295
Pork Humba
300
Pork Belly Bbq
330
Pot Roast Beed
345
Beef Short Ribs Ala Pobre
360

Á La Cartes

Callos Á La Madrilena
395
Classic Beef Kaldereta
425
Bulalo Ibarra
595
Beef Kare-Kare
635
Sinigang Na Tadyang Ng Baka
725
Bulalo Steak
845

Vegetable

Laing
190
Ensaladang Talong
220
Pinakbet With Boneless Bangus
265
Tortang Talong
295

Seafood

Sinigang Boneless Bangus Belly
385
Calamari Ensu Tinta
450
Tuna Belly Inasal
565
Mixed Seafood Salpicao
675
Salmon Belly In Kare-Kare Sauce
725

Paella

Paella Martin (Good For 5 - 7)
1155
Paella Valenciana (Good For 5 - 7)
1575

Pork

Crispy Sisig
320
Pork Barbeque On-Stick
495
Sinigang Na Bagnet
520
Pork Humba
605
Prison Belly
895
Crispy Pata Bawang
975
Crispy Pata In Kare-Kare Sauce
1125
Pork Liempo Ibarra (Good For 5-7)
1680

Chicken

Tinolang Manok Sotanghon
385
Chicken Salpicao
415
Crispy Spicy Chicken Adobo (Whole)
495
Country Fried Chicken (Half)
785

Pasta & Noodles

Spaghetti Bolognese
255
Spaghetti Puttanesca
255
Fettuccine Carbonara
255
Bam-I
255
Pancit Palabok
255
Sizzling Sisig Spaghetti Carbonara
295
Pancit Canton
300
Pancit Malabon Blanca (2-3 Pax)
485

Sandwiches

Chunky Chicken Salad Sandwich
200
Tuna Melt On Wheat Bread
235
Ibarra's Clubhouse
295

Family Bundles

Family Bundles 1
2200
Family Bundles 2
2370
Family Bundles 3
3100
Family Bundles 4
3200
Family Bundles 5
3100
Family Bundles 6
2700
Family Bundles 7
3500

By The Carafe

Pandan Iced Tea
265
Lemon & Ginger Iced Tea
265
Cucumber Blush
275
Citrus Punch
280
Guyabano Virgin Mojito
285
Apple Sangria
285

By The Glass

Calamansi & Honey
130
Ginger & Lime Iced Tea
130
Lemongrass & Honey Iced Tea
130

Desserts

Ibarra's Halo-Halo
115
Buko Pandan
145
Blueberry Cheesecake
180
Lecheese Flan
190

Smoothies

Fresh Watermelon Smoothie
130
Mixed Nuts, Berry & Oats Smoothie
150
Banana & Oatmeal Smoothie
150
Yoghurt & Pistachio Smoothie
150
Manzana De Amapalava Smoothie
150
Fresh Mango & Yogurt Smoothie
180
Strawberry Mango Smoothie
180

Virgin Mojitos

Fresh Orange Mojito
135
Fresh Strawberry Mojito
145
Fresh Kiwi Mojito
150
Fresh Watermelon Mojito
125
Fresh Lemon & Lime Mojito
145

Beverages

Bottled Water
55
Coca-Cola
90
Coca-Cola Zero
90
Coca-Cola Light
90
Sprite
90
Royal
90
Brewed Coffee
95
Hot Or Cold Tea
95
San Miguel Light
105
San Miguel Beer Pale Pilsen
105
Salabat
125

Extras

Garlic Bread
30
Plain Rice
45
Garlic Rice
50
Kare-Kare Rice
50
Garlic Rice Platter
195
Tinapa Aligue Fried Rice Platter
265
Tinapa And Salted Egg Rice Platter
325
About
Bistro Ibarra is a famous casual dining restaurant with several available branches in selected areas of the Philippines. They are very well known for their delicious and authentic Filipino cuisines highlighting their famous Sisig, Adobo, Crispy Pata, and more. This juicy and savory platter awaits you at the table. Their cozy and friendly atmosphere is something to acknowledge they are happy to serve you the finest curated dishes in their collection.
Bistro Ibarra Menu Best Seller
Elevate your Bistro Ibbara experience with this best-selling category celebrating Filipino flavors.
Pinakbet with Boneless Bangus – The famous Pinakbet is served with boneless bangus highlighting the blend of vegetables that features pumpkin along with other vegetables that are seasoned with shrimp paste and the final touch of milkfish.
Crispy Sisig – A must-try in their collection that offers you an addicting level of crunch with the juicy bites that feature chopped pork flavored and enhanced with onions, chili, and peppery flavor.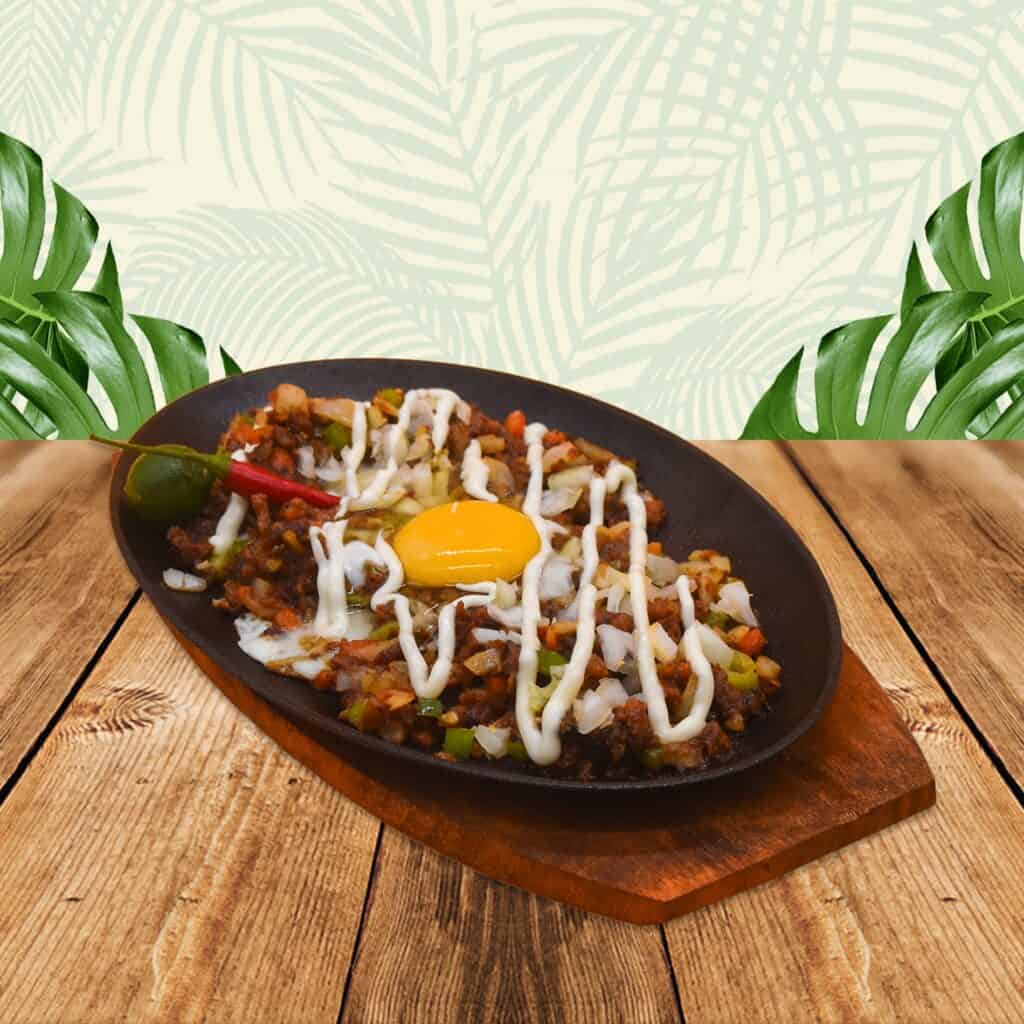 Tinolang Manok Sotanghon – A classic Filipino meal with a fun twist is served in this bowl of Tinolang Manok Sotanghon. This Bistro Ibarra menu features a juicy chicken that is seasoned with ginger, onions, and a glass of noodles to give you a very refreshing sip while savoring the light feels of this sotanghon.
Bulalo Ibarra – This signature take on the original Filipino Bulalo is made extra flavorful because of the stew of beef shanks made to create this savory meal. It has bone marrow along with vegetables and the kicking flavor of broth giving you a satisfying bowl of Bulalo.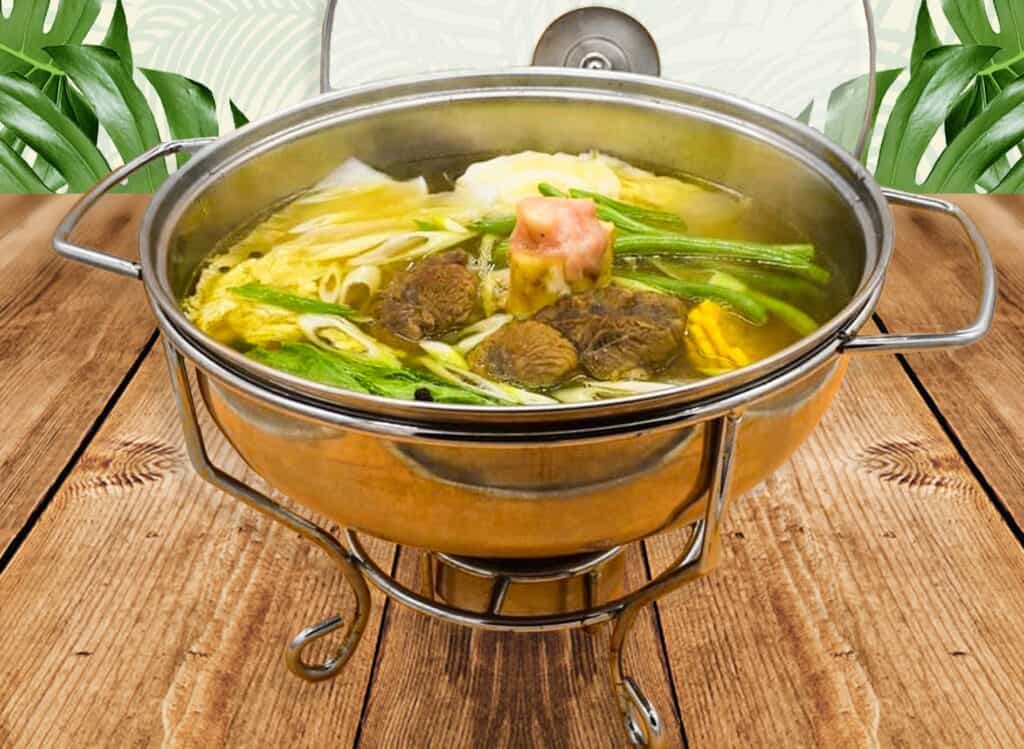 Sinigang Boneless Bangus Belly – This Filipino soup is made with the flavor of tamarind and a bangus belly that is cooked along with vegetables giving you a perfect blend of sour and savory soup.
Express Meal
Coming in heat is this express meal collection. Bistro Ibarra is ready to serve you this hottest collection offering you the tender and succulent menu you need to make your day extra fiery.
Pork BBQ on Stick – Starting this list with the famous Filipino grilled pork that is served on a stick. It is well marinated with mixtures that are infused with soy sauce, vinegar, and other spices.
Mixed seafood Salpicao – Take this oceanic adventure you've never been before with this Mixed Seafood Salpicao that features stir-fried and fresh seafood cooked with onions and vegetables. It is a healthy yet satisfying way for a meal.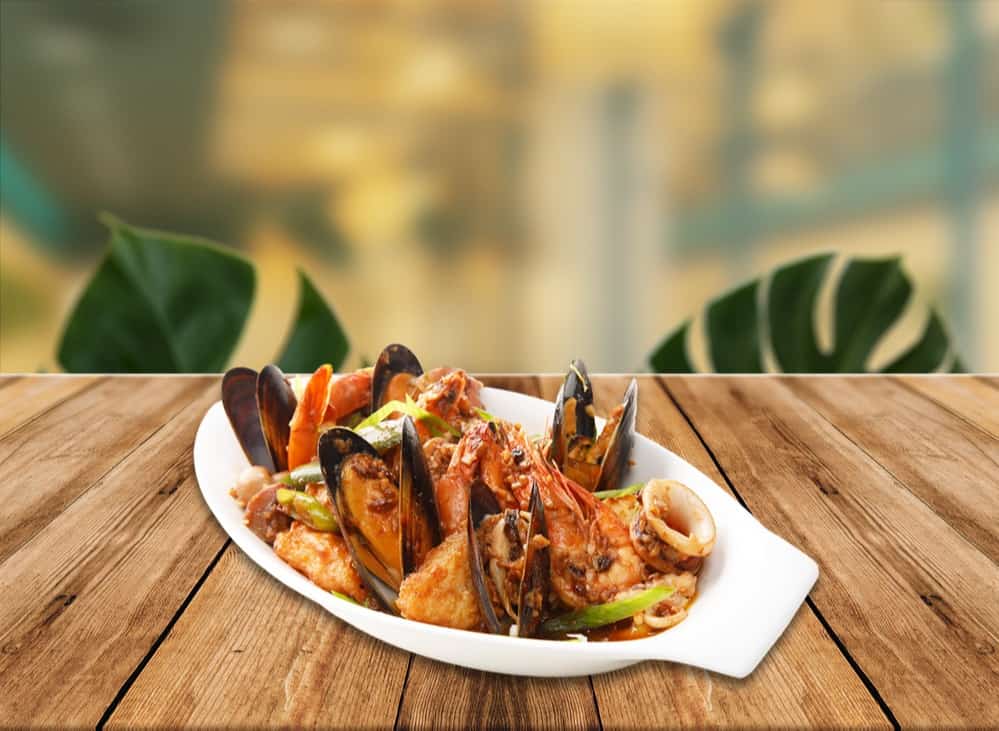 Chicken Salpicao – A perfectly stir-fried chicken is waiting for you in this flavorful and healthy meal that features chicken and onions along with mixed vegetables.
Pot Roasted Beef – A must-try in this collection that offers you an extra level of beefiness with this pot roasted beef that is perfectly tender and typically served with mashed potatoes. An extra cup of rice is a must because this meal is highly satisfying.
Bistro Ibarra Pasta Menu
Indulge in this hearty pasta collection with a well-curated list for you to choose from.
Spaghetti Bolognese – It is an Italian pasta that is infused with bolognese sauce and enhanced with the great flavors of ground beef and tomatoes. It is also a highly recommended dish on their menu.
Fettuccine Carbonara – Another aromatic adventure is waiting for you here in a plate of Fettuccine Carbonara that features fettuccine noodles along with bacon, eggs, and high-quality parmesan cheese.
Spaghetti Puttanesca – The aroma this pasta gives you is immensely on different levels. From the fumes of the olives and anchovies along with tomatoes and capers, this Spaghetti noodles is a must-try pasta in this Pasta collection.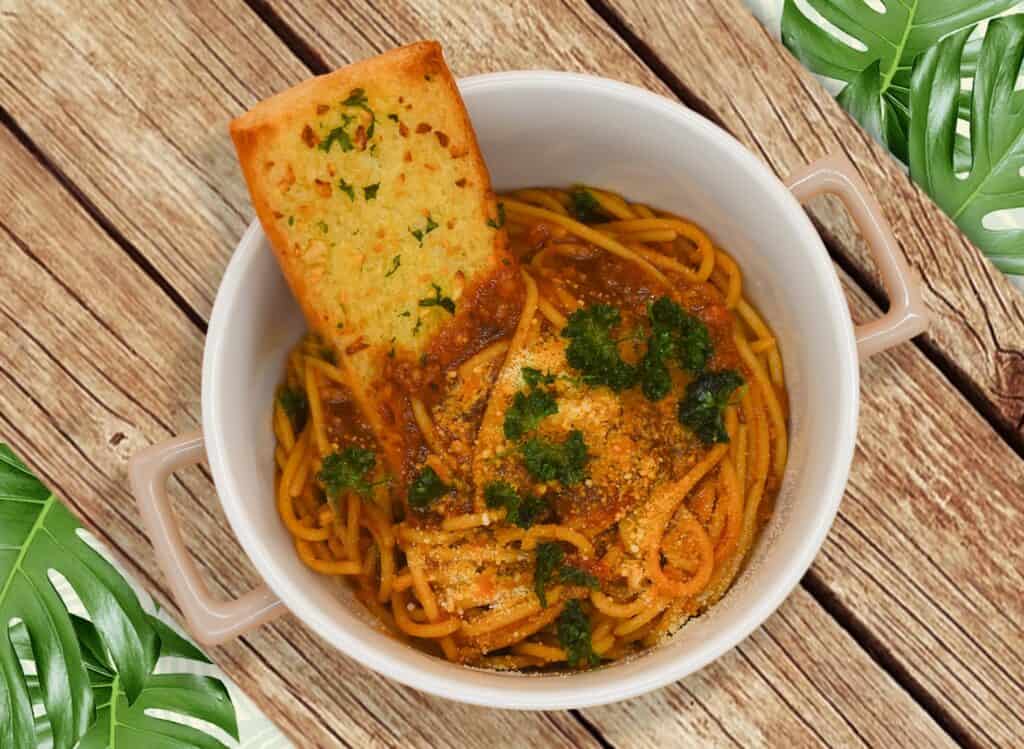 Pancit Palabok – Now for your Filipino heart. Flavorful noodles highlighting the goodness of shrimp sauce and varieties of toppings such as Pork, eggs, and veggies are here to bring warmth to your Filipino heart.
Bistro Ibarra Menu Delivery
Looking for an easy way to savor these collections and have them delivered to your front door? Good News because Bistro Ibarra is available for food delivery services through FoodPanda, GrabFood, and also through their own food delivery service. You have so many options for your favorite Filipino food so make the best out of your Bistri experience while enjoying these comfort foods in the coziness of your home.
Social Media Pages
Follow and like Bistro Ibarra's social media pages today, and you'll be treated to a world of mouthwatering dishes, gastronomic inspiration, and exclusive promotions that will redefine your dining experience.
Facebook: https://www.facebook.com/bistroibarraofficial
Instagram: https://www.instagram.com/bistroibarra
Frequently Asked Questions
What type of cuisine does Bistro Ibarra offer?
Bistro Ibarra offers you premium quality dining with their well-curated Filipino cuisine that is waiting for you to savor. They offer a wide range of appetizers to the Meat collection giving you a load of options in what to choose for this flavorful dining.
What is Bistro Ibarra known for?
Bistro Ibarra is known for their flavorful meat collections such as Crispy Pata, Pasta, BBQ, and more.
What are the operating hours of Bistro Ibarra?
Most of the Bistro Ibarra branches are located inside the malls which follow operating hours from 10 AM to 9 PM every day.
Where is the nearest Bistro Ibarra branch in my area?
If you are looking for the nearest available Bistro Ibarra branch in your area you can check out this link I will provide below that will redirect you to their official page.
Website: bistroibarra.com/
Conclusion
In conclusion, Bistro Ibbara is a very recommended place if you are looking for the finest experience while enjoying this Filipino favorite menus. Attention to detail is something to be recognized and their ability to innovate traditional cuisines such as their Tinola with Sotanghon which is a fun way to play along with the classics. Another thing is they are available in selected Malls in the Philippines giving convenient access for people who want to try their finest Filipino collection. A must-try restaurant I could say and it won't surely be my last dine-in.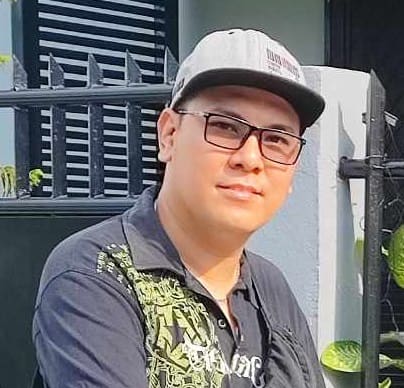 Hi! I'm Nivek Strife, the person who made MenuPH. I'm the one who added most of the popular menus you see on this website, and I really hope you enjoy them! Feel free to check them all out.
Growing up, I was surrounded by lots of tasty foods, like the classic Adobo and the sweet Leche Flan. That love for the many flavors of the Philippines is what got me excited about adding to MenuPH. When I learned how to make websites, I saw the need for a place to show off all the amazing Filipino dishes, and that's how MenuPH started.
MenuPH isn't just a website; it's like a fun journey into food. I've teamed up with famous chefs and found great places all over the Philippines to bring you a bunch of menus that show off the best of Filipino cuisine. Whether you're into the usual dishes or new twists, MenuPH is here to guide you through the rich world of Filipino flavors.
With MenuPH, my aim is to help local businesses, talk about good food choices, and make a group of friends who love food. No matter if you like fancy restaurants or street food, MenuPH has something for you. Come join me on this food adventure as we find great places, taste real flavors, and enjoy the unique food traditions that make the Philippines awesome.