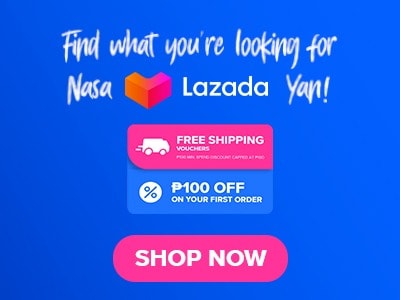 Hey Food enthusiast, are you ready to embark on another gastronomic adventure as we savor the finest culinary experience here in this recently discovered recommended restaurant at the Metro? Introducing Astons Specialties! A casual dining restaurant that is dedicated to creating a harmonious experience of dining from their various juicy collections of Steak, Chicken, and hearty desserts, Astons Specialties is a place of legendary cuisines so here is their menu for an experience you won't soon forget.
Below, you'll find the updated list of Astons Specialties menu prices.
Menu Items
Price (PHP)

Legendary Steak

Prime Sirloin
1,099
Black Pepper Steak
1,199
Prime Ribeye
1399
New York Strip
1399
Prime Ribeye X'tra Cut
1899

Grillworks Chicken

Black Pepper Chicken
349
Crispy Fried Chicken
349
Hickory BBQ Chicken
349
Teriyaki Chicken
349
Lemon Lime Chicken
349
Fiery Chicken
349
Double Up Chicken
599

Never Full Set Meals

Monday Morgan
259
Tuesday Tex
269
Wednesday Wesley
299
Thursday Thomas
279
Friday Frank
269
Saturday Sam
289
Sunday Scott
279

Big Plate Set Meals

Beef Bolognese Platter
499
Carbonara Platter
539
Chicken Napolitana Platter
399
Caesar Salad Platter
469
Meat Platter
1,999
Tasty Rice Platter
349
Chicken Wings Platter
749

Nachos All you Want

Mexican Nachos with Chicken sauce
339
Mexican Nachos with Beef sauce
369

Fisherman's Pride

Chargrilled Salmon Fillet
890

Entrée

Honey Bourbon Ribs
899
Grilled Porkchop
498

Starters

Cream of Mushroom Soup
99
Freshly Baked Garlic Loaf
75
Chicken Nuggets
198
Classic Caesar Salad
245
Mexican Nachos - Chicken Dip
168
Mexican Nachos - Beef Dip
188
Cocktail Franks
218
Crispy Chicken Wings
149

Super Combo

Grand Sampler
799
All-Day Special
599
Surf and Turf
1,349
Pasta Bolognese + Any Grillworks Chicken
499

Spaghetti Fiesta

Chicken Napolitana
269
Beef Bolognese
299
Salmon Spaghetti
359
Seafood Marinara
459
Carbonara
299

Burger

Astons Classic Cheese Burger 1/2 lbs.
399
Astons Classic Cheese Burger 1/4 lbs
318
iEat Super Burger
529
Astons Crispy Chicken Burger 1/2 lbs
348

Hot Side Dishes

Baked Potato
88
Mashed Potato
88
French Fries
88
Mac & Cheese
88
Tasty Rice
88
Onion Rings
88
BBQ Beans
88
Corn Nibblets
88
Garden Veggie
88
Potato Wedges
88

Cold Side Dishes

Coleslaw
88
House Salad
88
Pasta Salad
88
Potato Salad
88

Beverages

Mango Fizz
155
Apple Passion Fizz
155
Peach Fizz
155
Blue Colada
155
Passion Delight
155
Sunrise
155
Vanilla Milk Shake
165
Chocolate Milk Shakes
165
Cookies & Cream Milk Shake
165
Coffee Milk Shake
165
Root Beer
155
Coke Float
155
Sprite Float
155
Iced Lemon Tea
88
Coke
88
Sprite
88
Coke Zero
88
About Astons Specialties
Astons Specialties offers a wide array of flavorful dishes that come with reasonable prices which makes it a very valuable option if you want to enjoy meals in a friendly way. They specialize in various Western cuisines that feature Beef, Chicken, Pork, and Pasta along with other mouthwatering seafood dishes and refreshing shakes. So next time you are looking for well-value meals, don't forget that Astons Specialties will never disappoint to make you feel special.
Astons Specialties Menu Best Seller
For the most awaited art! Here you can savor the hottest picks and the best-selling dishes at Astons Specialties, they have curated a very safe option for first-time diners giving you a wonderful experience.
Prime Sirloin – The finest cut of this Astons Specialties menu is intricately prepared and cooked in utmost perfection to give you the level of beefiness you're looking for in a meal. It is accompanied by your chosen 2 side dishes to enhance your flavorful dining experience.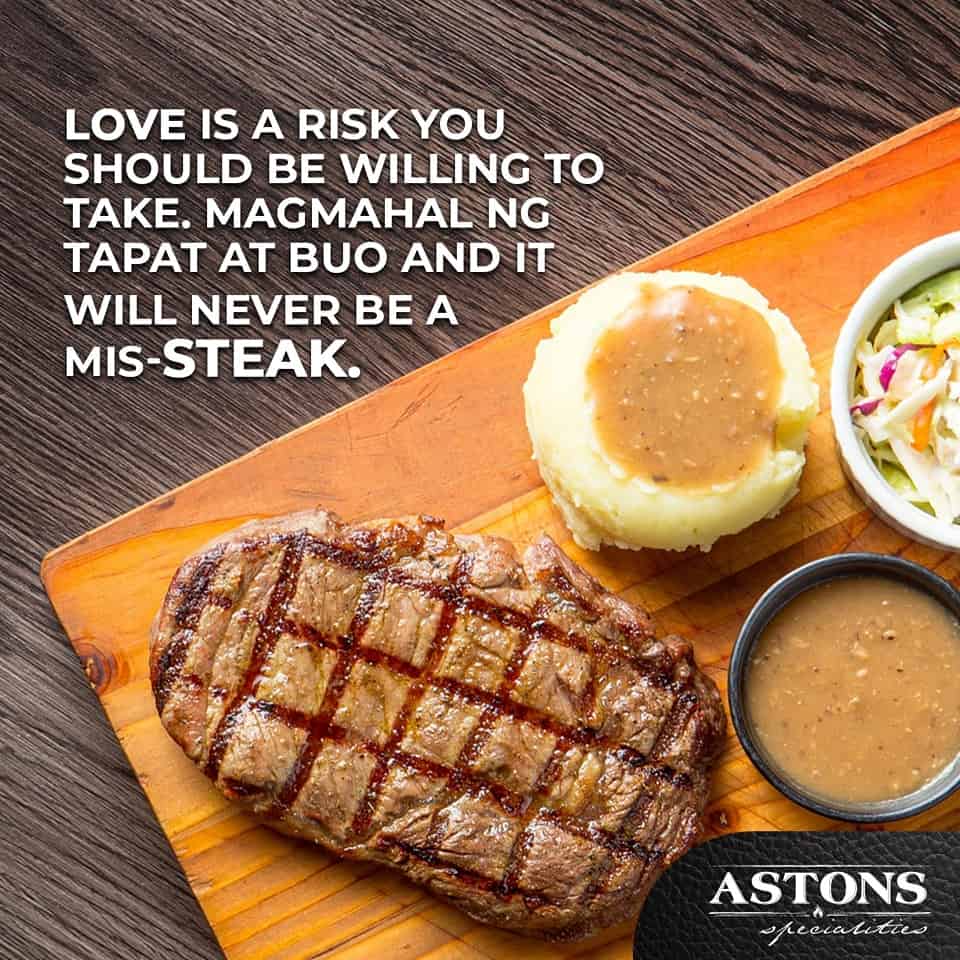 Prime Ribeye – This flavorful and absolutely tender ribeye steak is also charbroiled to utmost perfection. It is accompanied by tantalizing sauces that are served in a ramekin sauce elegantly. It is also complemented with two of your chosen sides.
Chargrilled Chicken – A savory experience awaits you in every bite of this marinated boneless leg that is charbroiled to perfection resulting in very tender and juicy insides.
Teriyaki Chicken – This Teriyaki chicken is perfectly glazed with a homemade teriyaki sauce giving you an exquisite taste of this succulent boneless chicken.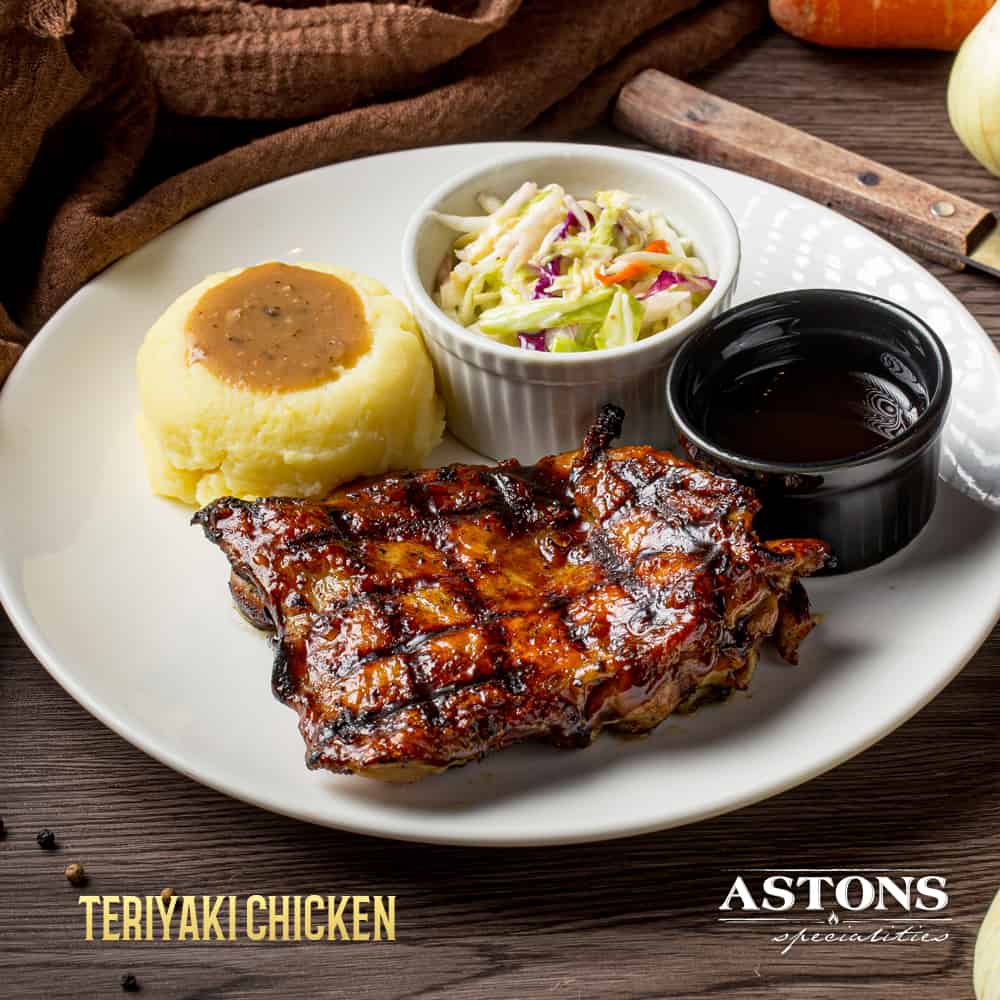 Fiery Chicken – Do you want to spice up your dining experience Well look no further because I have this Fiery Chicken for an extra flamin hot experience of a charbroiled to perfection marinated chicken that is absolutely tender and juicy.
Grillworks Chicken
Here you can savor the grilling adventure you are looking for for extra memorable dining. They offer various grilled chicken dishes for you to love.
Black Pepper Chicken – This boneless chicken menu of Astons Specialties is marinated with love and charbroiled to perfection it is accompanied by a luscious black pepper sauce that adds great depth to the dish.
Crispy Fried Chicken – A classic dish that offers you the finest crunch you need for a chicken, It features a deep-fried chicken that you can pair with two of your chosen side dishes.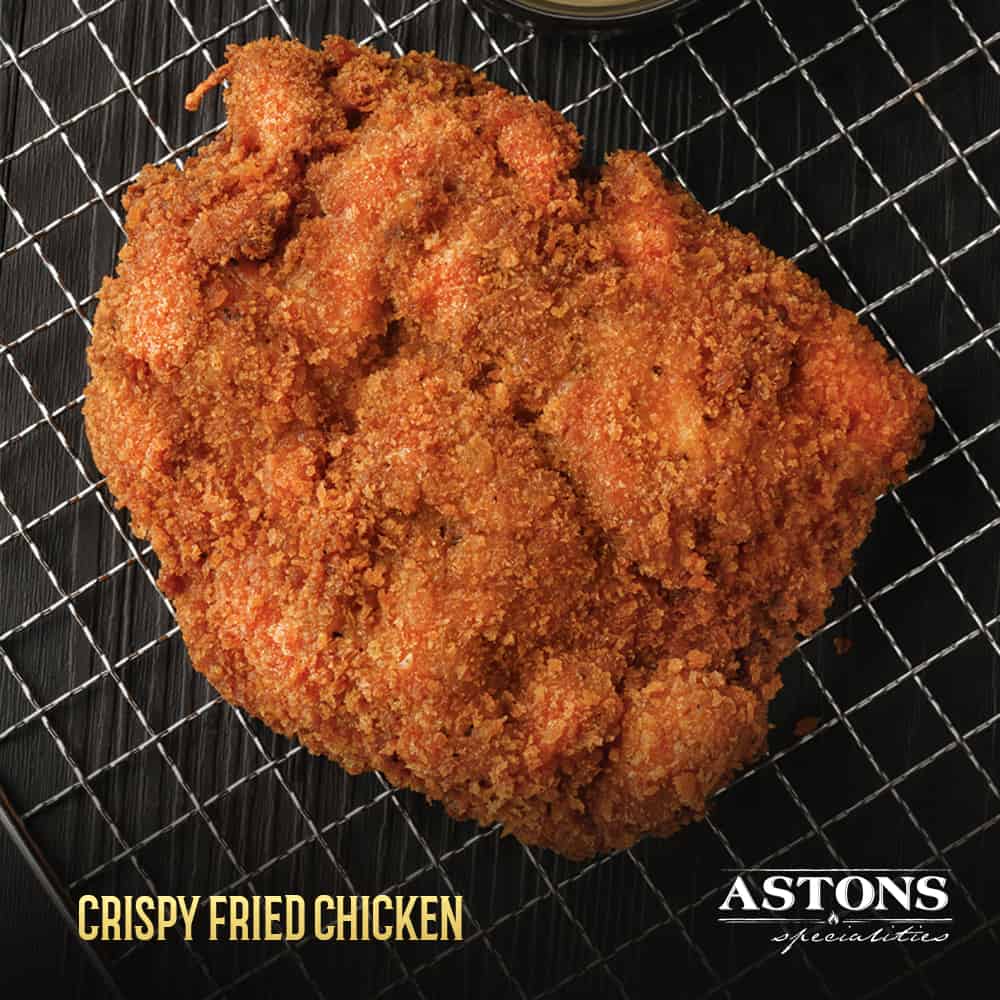 Hickory BBQ Chicken – This Hickory BBQ chicken offers you the magnifying goodness of a boneless chicken that is glazed with homemade BBQ sauce that exudes smokey and sweet perfection.
Double Up Chicken – The ultimate flavorful experience awaits you in every juicy bite of these two marinated boneless chickens that are also served with various chosen side dishes for you to pair it with.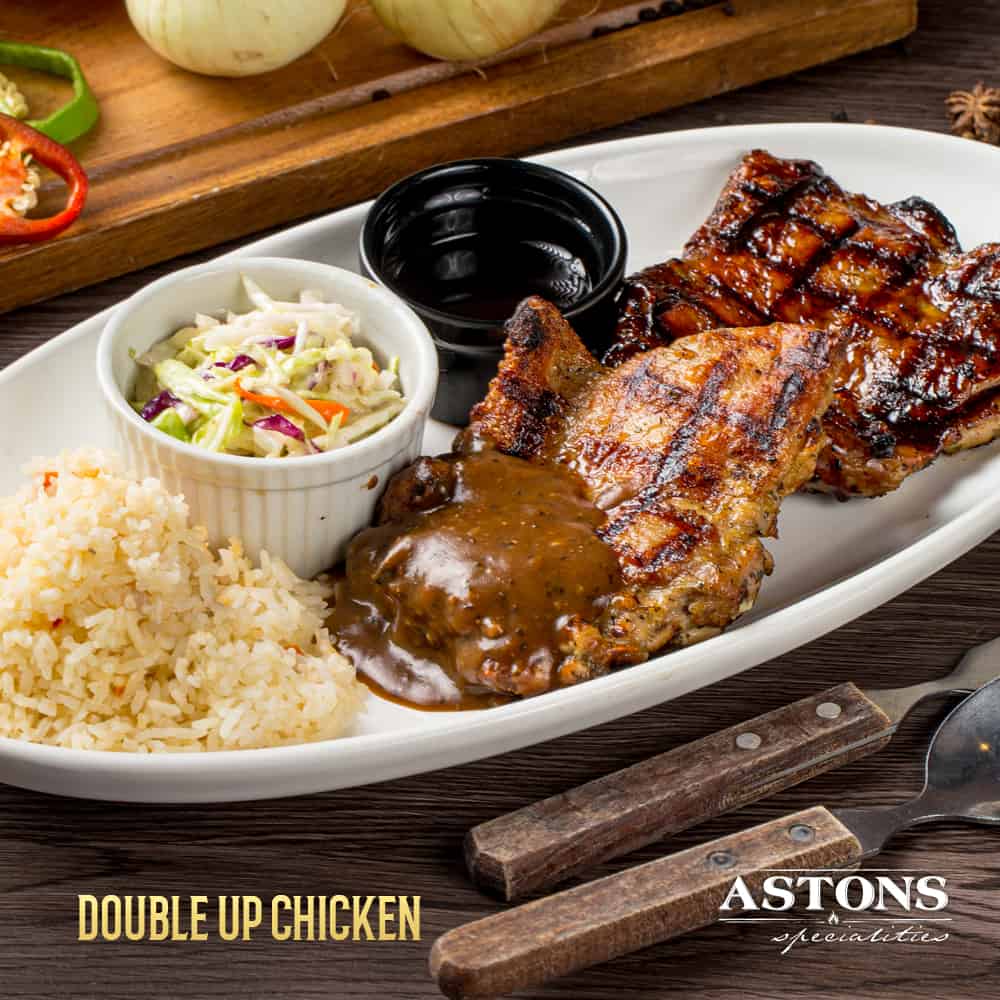 Never Full Set Meals
Enjoy this variety of delicious meal sets that will surely suit any of your moods, vibes, or various cravings.
Monday Morgan – Indulge in this succulent crispy chicken leg menu of Astons Specialties that highlights its burst-in-the-mouth tenderness that is accompanied by this homestyle chicken Neapolitan pasta that features a comforting blend of tender chicken pieces with a savory sauce and aromatic herbs.
Tuesday Tex – Tuesday will never be a bad day anymore with this juicy fried chicken that offers a mouthwatering crunch served with a savory beef bolognese pasta that offers a savory bolognese sauce on pasta.
Wednesday Wesley – You will survive the middle of the week with this Wednesday Wesly that offers you fried chicken served with an absolute creaminess of Carbonara pasta with crispy bacon and parmesan cheese.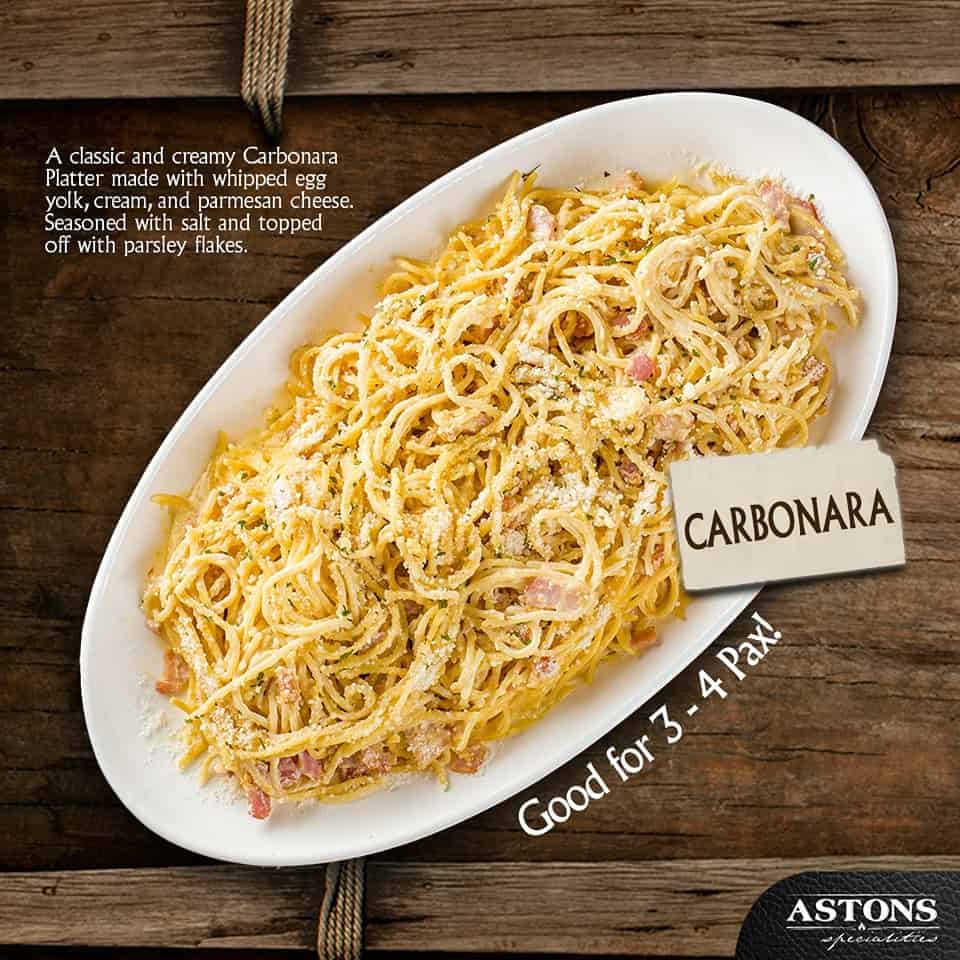 Thursday Thomas – Thursday is coming in heat so we are here to share this meal that features crispy fried chicken with an Aston's Signature rich that offers a perfect full texture with its various combinations.
Astons Specialties Menu Delivery
Indulge in your favorite comfort food from Astons Specialties in the comfort of your home! You can enjoy these flavorful dishes through food delivery services via their third-party delivery partners such as FoodPanda Philippines and GrabFood Ph which offer you a very fast and smooth transaction from ordering up to the delivery process. Never miss this chance and treat yourself to something you deserve.
Talk to Astons Specialties PH Staff
Have a question or craving to satisfy? Their team at Astons Specialties is just a message away! Reach out to their friendly staff via social media pages for inquiries, recommendations, or to share your dining experience.
Facebook: https://www.facebook.com/astonsph
Instagram: https://www.instagram.com/astonsphilippines
Twitter: https://twitter.com/AstonsPH
Website: https://astons.com.ph
Frequently Asked Questions (FAQs)
What type of cuisine does Astons Specialties offer?
Astons Specialties specializes in various Western savory menu that highlight the tenderness and juiciness of every meat collection they offer. 
What are Astons Specialties known for?
Astons Specialties is widely known for its succulent tender steaks and flavorful glazed chicken as well as their past collection that highlights various flavors, styles, and textures.
What are the operating hours of Astons Specialties?
Astons Specialties are serving their first curated customers from 10 AM until 10 PM Every day.
Where are Astons Specialties located in the Philippines?
There are two available branches of Astons Specialties in the Philippines which are located on the 4th Floor of Mega Atrium, SM Mega Mall Ortigas Center Mandaluyong City. The second branch is located at Trinoma Mall on the First Floor of Garden Restaurants, Trinoma Mall Quezon City.
Conclusion
In conclusion, it is indeed a mistake not to try this very recommended restaurant that is nestled in the heart of the city. Aside from being accessible, the food they offer is very great and has very enticing visuals and aromas. I can't believe how affordable the meals are considering the quality experience you will have from the food and the dining. It will never be a disappointing experience at Astons Specialties and it will surely be one of my favorite restaurants that I will always come back for. They never miss bringing comfort to the comfort food they offer and I think that is already a great aspect for you to try this restaurant and create memorable experiences with your friends and family.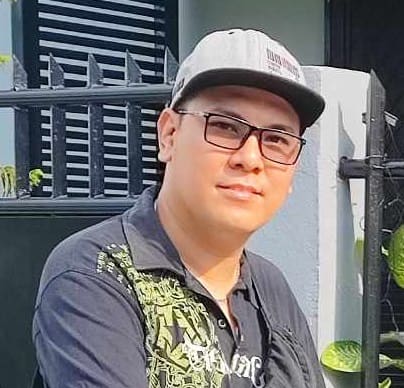 Hi! I'm Nivek Strife, the person who made MenuPH. I'm the one who added most of the popular menus you see on this website, and I really hope you enjoy them! Feel free to check them all out.
Growing up, I was surrounded by lots of tasty foods, like the classic Adobo and the sweet Leche Flan. That love for the many flavors of the Philippines is what got me excited about adding to MenuPH. When I learned how to make websites, I saw the need for a place to show off all the amazing Filipino dishes, and that's how MenuPH started.
MenuPH isn't just a website; it's like a fun journey into food. I've teamed up with famous chefs and found great places all over the Philippines to bring you a bunch of menus that show off the best of Filipino cuisine. Whether you're into the usual dishes or new twists, MenuPH is here to guide you through the rich world of Filipino flavors.
With MenuPH, my aim is to help local businesses, talk about good food choices, and make a group of friends who love food. No matter if you like fancy restaurants or street food, MenuPH has something for you. Come join me on this food adventure as we find great places, taste real flavors, and enjoy the unique food traditions that make the Philippines awesome.