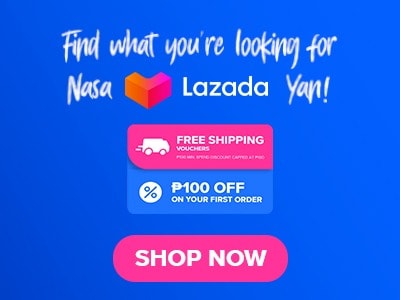 Welcome to Juan's Bistro! A place where you can experience joy as you taste classic and innovative Filipino dishes, each created with meticulous preparation. Explore our menu's highlight with the best-selling menu, filled with dishes that have won the hearts of diners time and again, experience the satisfying crunch of their captivating appetizers, and allow the heartwarming and nostalgic embrace of their ulam menu. Juan's Bistro is one of the best restaurants that you can find around Metro Manila, so make sure that you pay them a visit.
Below, you'll find the updated list of Juan's Bistro menu prices.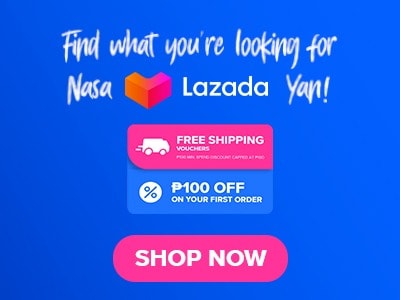 Menu Items
Price (PHP)

Pampagana

Pinalutong na Hipon
240
Fried Lumpiang Gulay
140
Sizzling Sisig
220

Sabaw

Sinigang Na Bangus
210
Chicken Macaroni Soup
90
Nilagang Baka
220
Sinigang Na Baboy
220
Sinigang Na Hipon
390

Ensaladas

Mangga't Bagoong
110
Atchara
60
Chicken Macaroni Salad
115
Ensalada Ni Juan
165

Ulam

Tinolang Manok
295
Kare Kare
485
Pork Humba Espesyal
325
Pork Bistek
240
Juan's Crispy Pata
420
Bangus a la Pobre
335
Pork Adobo
270
Lechon Kawali
330
Chicken Afritada Espesyal
265
Bangus Bistek Style
335
Fried Pla-pla Cariñosa
375
Escabecheng Dalagang Bukid
315
Fried Chicken in a Basket
310
Tinolang Manok
295
Bistek Tagalog
310

Gulay

Pinakbet
265
Ginisang Munggong May Chicharon
205
Tortang Talong
170
Ginisang Sayote
195
Gising-gising
215
Chop Suey Ng Bayan
295

Inihaw

Pork Liempo
235
Pork Barbeque
235

Kanin

Juan's Tinapa Fried Rice
235
Fried Rice with Chicharon
235
Garlic Rice
55
Java Rice
55
Plain Rice
35

Combo Meals

Combo C
300
Combo B
230
Combo A
220
Combo D
230
Combo E
240

All Day Merienda

Pancit Bihon Guisado Solo
175
Pancit Bihon Guisado Salusalo
295
Pancit Canton Guisado Solo
175
Pancit Canton Guisado Salusalo
295
Sarapaghetti
215

Sweet Na Sweet

Halo Halo
185
Creamy Fruit Salad
105
Saging Con Hielo
95

Inumin

Pineapple Juice
90
Bottled Water
55
Pepsi Black
75
Pepsi
75
7 Up
75
About Juan's Bistro
Juan's Bistro is a restaurant in Metro Manila that provides a menu that pays tribute to the traditional and authentic flavors of Filipino dishes. Its menu ranges from classic favorites to innovative dishes that are carefully thought out in order to provide each and every diner with a satisfying meal and a memorable experience at Juan's Bistro. The restaurant also gives importance to their dining area ensuring that it is cozy and warm allowing diners to relax while enjoying their ordered dishes.
Juan's Bistro Menu Best Seller
All of the dishes that are part of this menu are considered to be Juan's Bistro's best-sellers which are mostly ordered by customers due to their flavors and presentations.
Pork Adobo – Tender pork pieces are marinated and braised in a rich blend of soy sauce, vinegar, garlic, and aromatic spices resulting in a dish that offers savory and tangy flavors, due to the meat absorbing the flavors of the marinade.
Lechon Kawali – The dish highlights the boiled pork belly that was boiled until it becomes tender and was deep-fried until it has a gold and crispy exterior. The contrast between the crispy skin and the juicy meat beneath creates an exciting texture providing diners with an enjoyable and satisfying meal.
Chicken Afritada Espesyal – Made with chicken pieces that are stewed with an array of colorful vegetables in a savory tomato-based sauce, which results in flavors that come together creating a comforting and satisfying dish.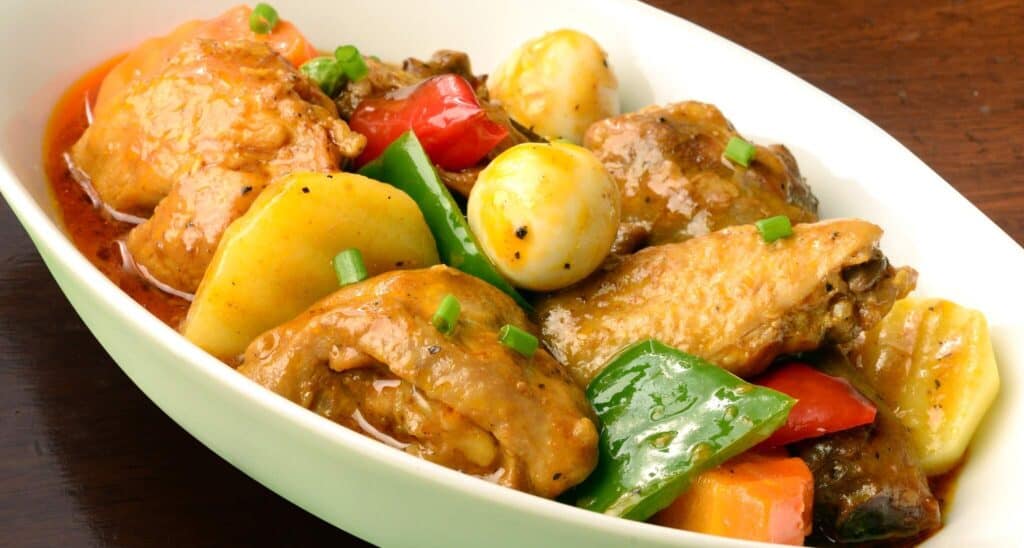 Bistek Tagalog – Thin slices of tender beef are marinated and seared to perfection, creating a nice contrast in terms of textures. The dish's distinct flavor profile is achieved through the combination of soy sauce, calamansi, and sauteed onions.
Juan's Bistro Pampagana Menu
In this menu, Juan Bistro showcases the unique flavors that Filipino cuisine has to offer making each dish a tribute to tradition, innovation, and the joy of sharing foods at the table.
Pinalutong na Hipon – The shrimp used in this dish is coated in a delicate batter and fried to crispy golden perfection, giving it a satisfying crunch that gives way to the juicy and flavorful shrimp within.
Fried Lumpiang Gulay – This dish is a mix of fresh vegetables carefully wrapped in a delicate spring roll wrapper and deep-fried until golden and crisp. This beloved Filipino favorite is served with a sauce giving it a satisfying combination of lightness and satisfaction.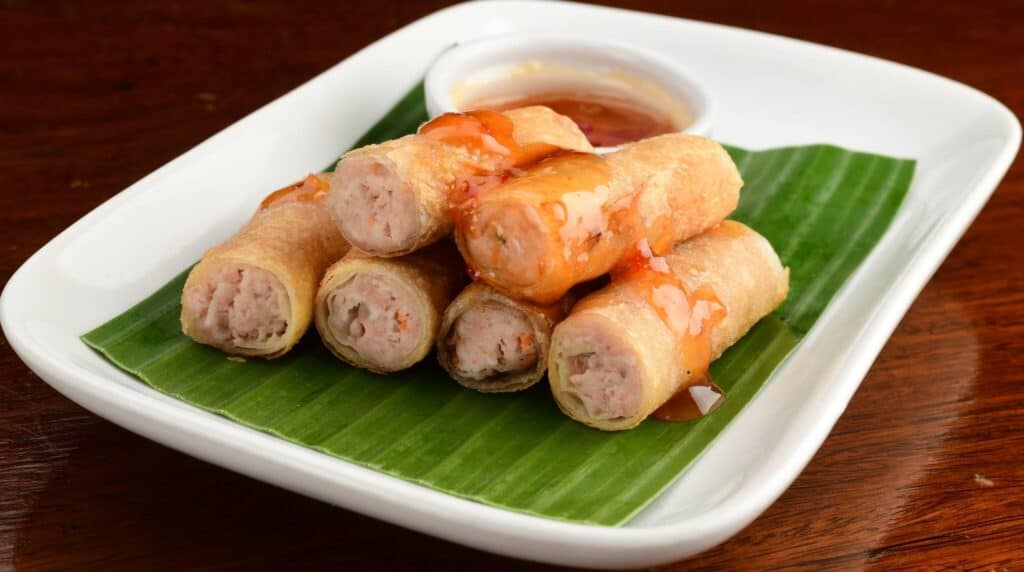 Sizzling Sisig – Juan's Bistro's Sizzling Sisig showcases Filipino's extraordinary culinary experience, giving hopped and seasoned pig's head and liver to life by sizzling them to perfection on a hot plate, making sizzling sounds and irresistible aromas.
Ulam
The menu features authentic Filipino flavors with an added touch of creativity to them resulting in a dish that resonates with most locals and some tourists.
Tinolang Manok – This chicken soup menu of Juan's Bistro features tender pieces of chicken simmered in a flavorful broth infused with ginger, garlic, and a medley of vegetables, resulting in a soothing and nourishing dish that warms the soul with every spoonful.
Kare Kare – Juan's Bistro's Kare Kare is a rich and hearty stew that features tender oxtail and tripe simmered in a creamy peanut sauce, complemented by a medley of vegetables. It is served with bagoong on the side, allowing diners to further savor the depth of this dish.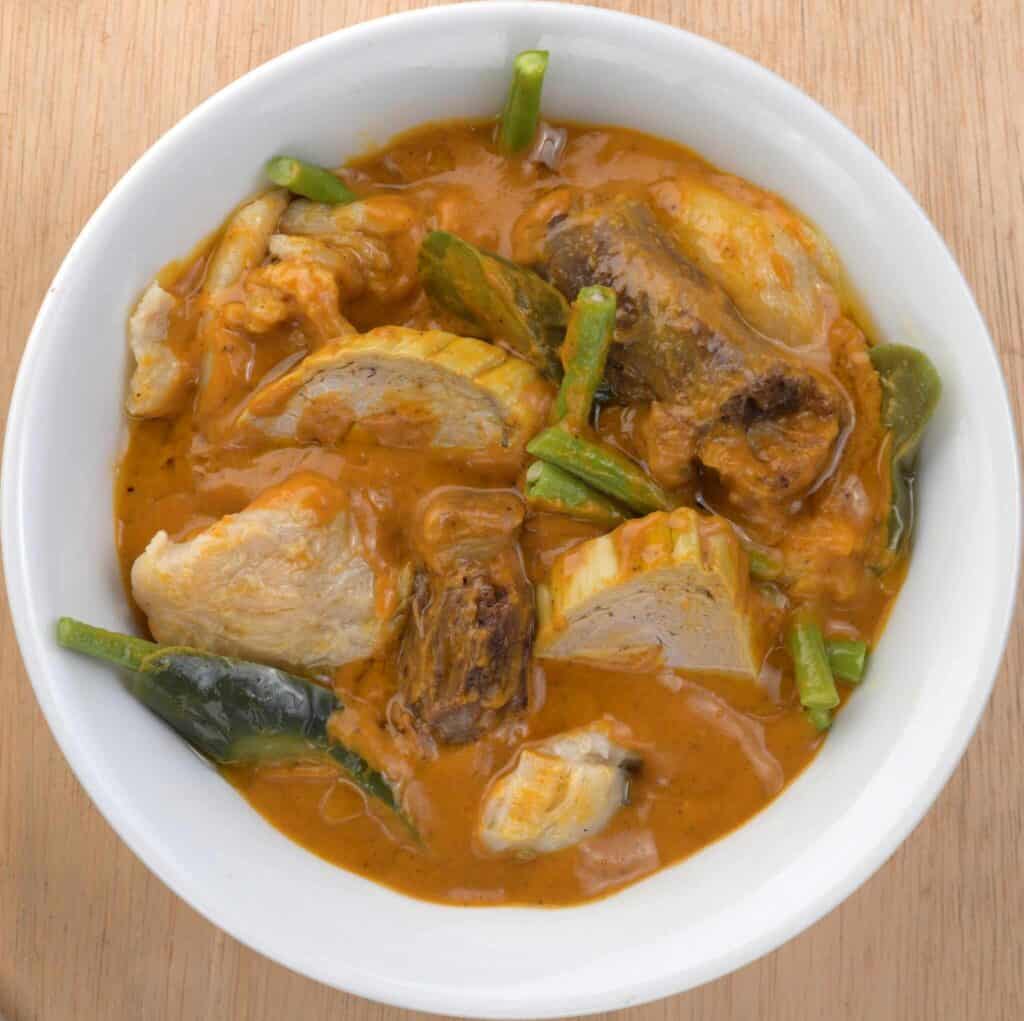 Pork Humba Espesyal – Made with tender chunks of pork belly marinated and cooked in a sweet and tangy sauce, enriched with ingredients like soy sauce, pineapple, and brown sugar resulting in familiar flavors that will surely make anyone satisfied.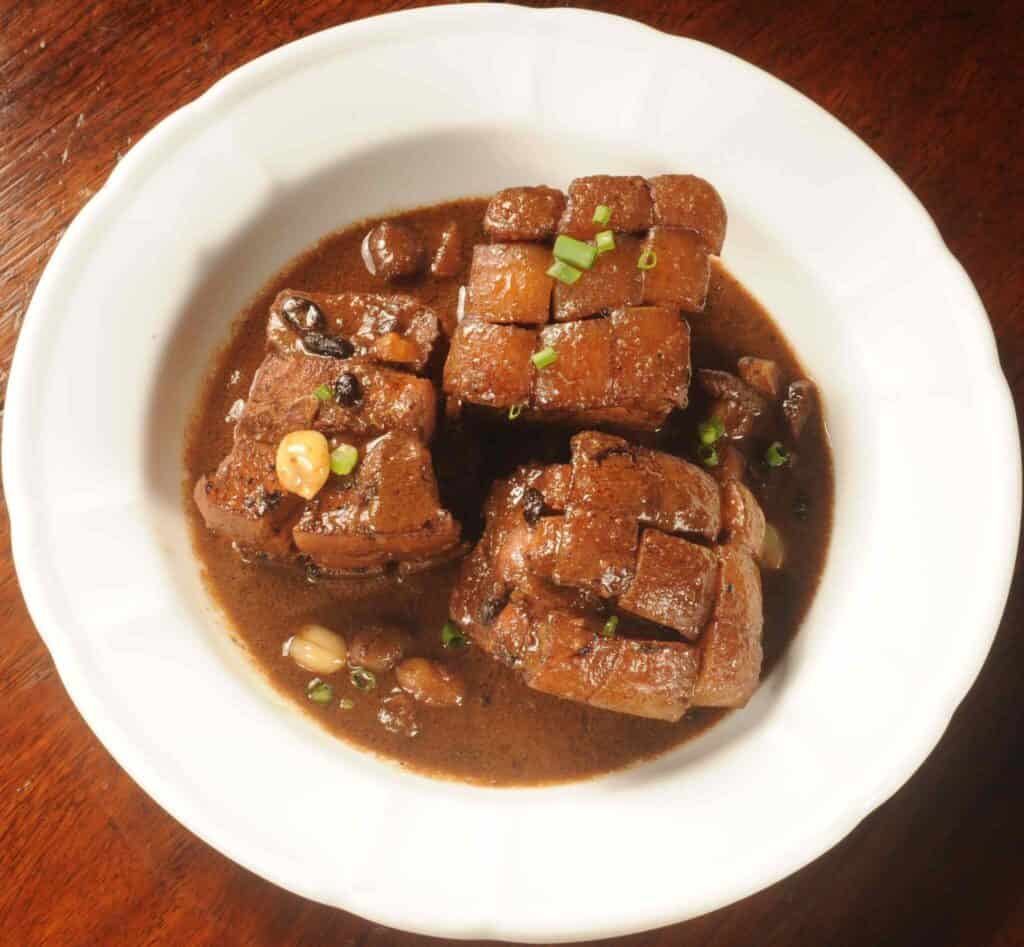 Inihaw
The Inihaw menu highlights Filipino grilling traditions, featuring mouthwatering choices like the Pork Liempo which captures the essence of comfort, offering pork belly marinated to tender juiciness, and Pork Barbeque which features skewered pork chunks marinated in a blend of spices and smoky sweetness, promising a nice combination of flavors.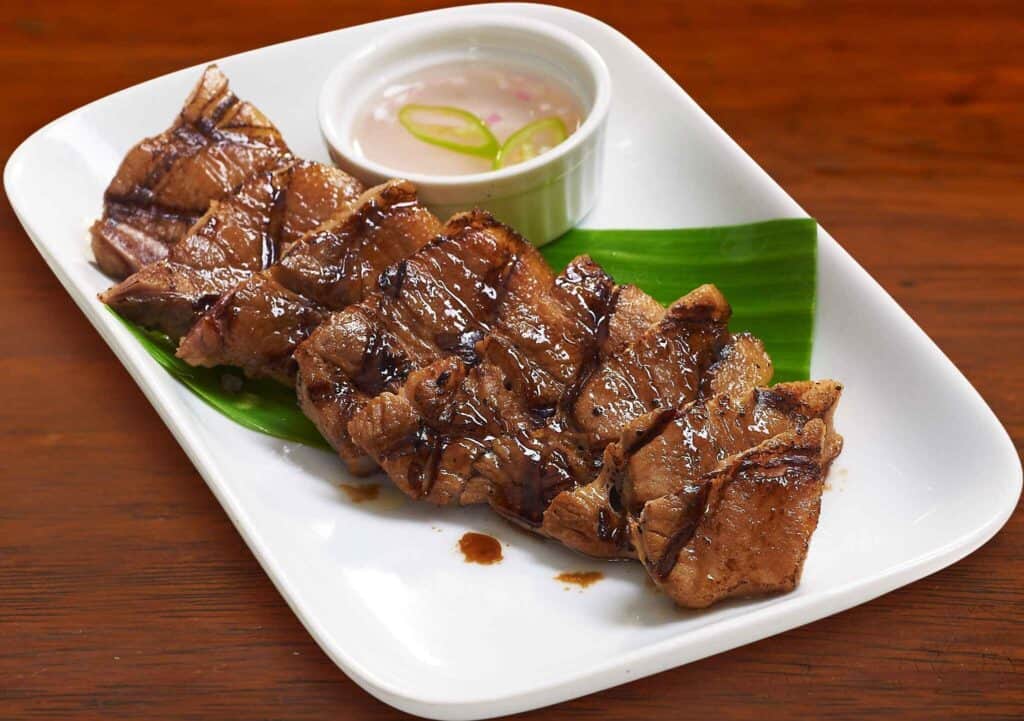 Combo Meals
The Combo Meals menu introduces a convenient and satisfying dining experience with multiple enticing options. Some of them promise a nice combination of flavors, featuring an array of mains, sides, and beverages that cater to various preference and some of them like the Combo A is likely to offer an equally enticing assortment, showcasing a unique array of dishes and accompaniments thoughtfully created for a fulfilling meal.
Juan's Bistro Menu Delivery
Juan's Bistro's menu delivery provides their customers easy access to their menu anytime and anywhere they may be. It also offers a convenient ordering process that can be done even in the comfort of their homes through delivery services like FoodPanda or GrabFood.
Social Media Pages
From intimate gatherings to memorable celebrations, Juan's Bistro offers an exceptional setting to relish exquisite flavors that awaken the senses. I encourage you to connect with them on social media and be a part of their vibrant community.
Facebook: https://www.facebook.com/JuansBistroPH
Instagram: https://www.instagram.com/juansbistroph
FAQs
Where is Juan's Bistro located?
Juan's Bistro has multiple branches all over Metro Manila and its surrounding areas.
What types of dishes does Juan's Bistro have?
Juan's Bistro specializes in Filipino cuisine, offering a diverse range of traditional Filipino dishes.
Does Juan's Bistro source its ingredients from local suppliers?
Yes, Juan's Bistro gets its ingredients from local suppliers.
Are there any special promotions or happy hour deals at Juan's Bistro?
Juan's Bistro provides discounts and other promotions to keep its customers, especially its regular engaged.
Conclusion
In conclusion, Juan's Bistro, a restaurant with multiple branches all around Metro Manila, offers a satisfying and memorable experience through the dishes that they serve. Starting from their classic dishes to their innovative creations, every meal at Juan's Bistro is a tribute to tradition, innovation, and the joy of sharing food with loved ones. Each dish that is part of Juan's Bistro menu provides a nice contrast of tastes and textures, showcasing the depth and diversity of Filipino cuisine. So, whether you are a local looking for a familiar taste of home or a tourist eager to try Filipino cuisine, make sure to visit Juan's Bistro and experience the heart and soul of Filipino dishes like never before.