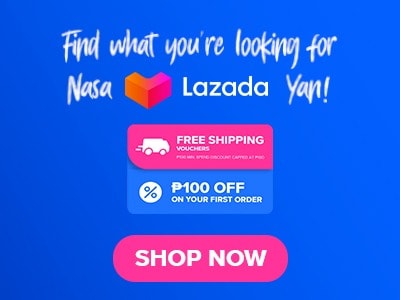 Elevate your dining experience with Carmelo's Wagyu Steaks which will bring you the embodiment of premium beef, setting the standard for all steak lovers. Introducing Carmelo's Wagyu Steaks a heavenly destination to satisfy your steak and pasta cravings. Calling out all the steak enthusiasts this place is for you! Let's make your Carmelo's Wagyu Steaks experience an unforgettable one by indulging in their most authentic and alluring menu. I'm sure that you're all excited and enthusiastic to know more about this interesting Carmelo's Wagyu Steaks. So, Let's start this flavorful and aromatic journey!
Below, you'll find the updated list of Carmelo's Wagyu Steaks menu prices.
Menu Items
Price (PHP)

Appetizers

Fresh Oysters
365
Oyster Rockefeller
395
Oysters Florentine
395
Gambas
295
Baby Prawns Cocktail
325
Shrimp and Mushroom Ravioli with Truffle Sauce
295
Stuffed Portabello Mushrooms/ Fresh Button Mushroom
325
Lamb Riblets
295
Pan con Funghi, Tomato and Parmesan Cheese
225
Pan con Tomato, Cheese and Anchovy
225
Pan con Jamon Serrano Reserva
275
Raclet
325
Baked Clams
295
Spicy Crispy Baby Back Pork Riblets
295
Foie Gras with Caramelized Apple in Red Wine with Berry Sauce
595

Salad

Caesar Salad
295
Salad Niscoise
295
Garden Mix Salad
350
Louis Salad
350

Salad

Soup of the Day
195
French Onion Soup
195
Seafood Chowder
225

Wagyu Steaks

Wagyu Porterhouse (per gram)
7.5
Wagyu Tbone (per gram)
7
Wagyu Salpicao (per gram)
950
Wagyu Ribeye Marbling Grade 5 (per gram)
7.5
Wagyu Ribeye Marbling Grade 6 (per gram)
8.5
Wagyu Ribeye Marbling Grade 8 (per gram)
12
Tomahawk Bone - in Ribeye (per gram)
8
Wagyu Tenderloin Marbling Grade 6 (per gram)
11
Wagyu Tenderloin Marbling Grade 8 (per gram)
13.5
Wagyu Top Sirloin Marbling Grade 10 (per gram)
11.5
Wagyu Striploin Marbling Grade 10 (per gram)
12.5

Pasta

Seafood Pasta Agli Olio
395
Pasta Vongole in White Wine Sauce
395
Pasta Bolognese
395
Seafood Pasta
550
Pasta with Grilled Prawns
595
Truffled Oil Pasta with Portabello Mushroom in Alfredo Sauce
550
Pasta with Ragu in Pomodoro Sauce
450
Pasta with Spicy Italian Sausage in Pomodoro Sauce
450

Pasta

Chilean Seabass
1,295
Canadian Halibut en Papillote
895
Prawns Ajillo
895
Grilled Prawns in Lemon Butter Sauce
895
Seafood Platter
895
Pan Fried Halibut
895
Prawns Thermidor
895

Others

Duck Confit
895
Lamb Chops
895
Lamb Shank
895
Free Range Organic Chicken in Smoked Honey Sauce
495
Wagyu Fresh Corned Beef
695
Wagyu Burger
695
About Carmelo's Wagyu Steaks
Carmelo's Wagyu Steaks is known for its exquisite steaks that are slow-roasted to perfection. Aside from that, they have these satisfying pasta, refreshing salad, juicy seafood, and their famous appetizers. They also have soup, other menu lamb chops, and one-of-a-kind wagyu burgers.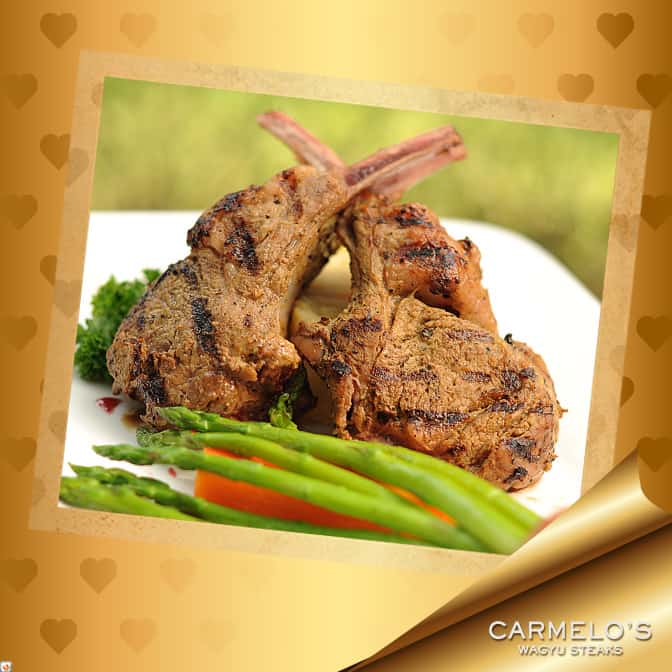 Carmelo's Wagyu Steaks Best Sellers Menu
Bite into Carlemo's Wagyu Steak will surely set the standard not only for your taste buds but for your overall dining experience by giving you the best-selling menu.
Wagyu Salpicao – A perfect choice of food to start your wagyu experience. A perfect balance of sauce that is made to perfection, garlic, and a little bit of smokiness for a little bit of authenticity.
Prawns Ajillo – A taste of prawns that you've never experienced before, perfectly cooked in fresh garlic together with other spices, giving you a satisfying seafood experience.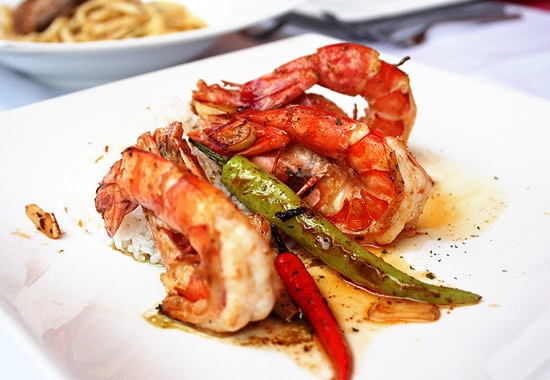 Seafood Pasta Aglio Olio – Indulge in the alluring smell of freshly cooked seafood, such as shrimp, together with your favorite creamy pasta at Carmelo's Wagyu Steaks menu. Giving you the best of both juicy and filling experiences.
Pasta bolognese – Dive into mouth-watering Italian go-to food that highlights the savory meat sauce and is made specifically from ground wagyu beef and other favorite vegetables such as onions, and herbs, and is served with your rich pasta.
Garden Mix Salad – A vibrant food is the one to go to. Experience a healthy and artfully arranged garden mix salad with a variety of vibrant vegetables and a dressing of your choice.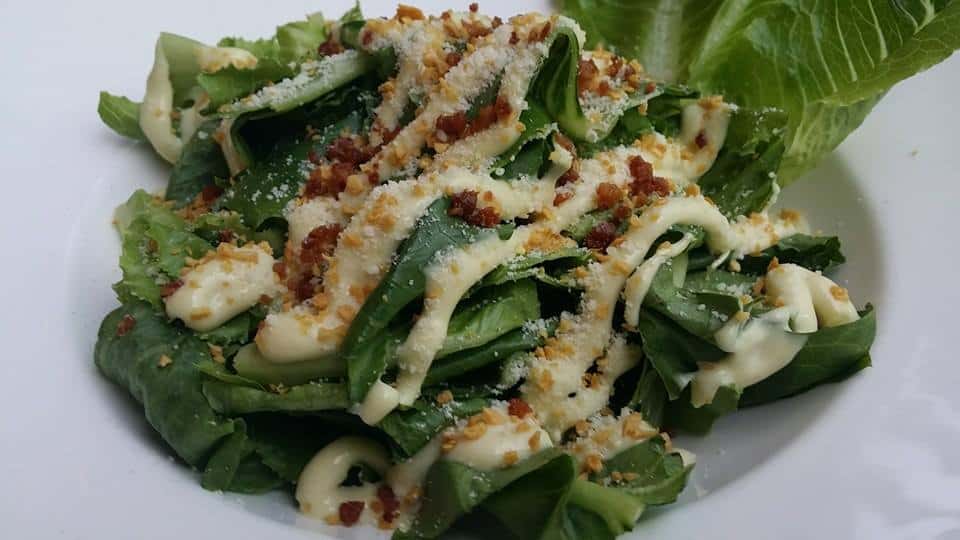 Wagyu Steaks Menu
The steak that possesses it all, with options such as porterhouse, T-bone, sirloin, and ribeye, every piece of this steak is full of extraordinary flavor together with a buttery feel and one-of-a-kind juicy texture.
Wagyu Porterhouse – A flavorful piece of wagyu beef, a perfect balance of slow-roasted beef and groundbreaking tenderness, giving you the best wagyu experience.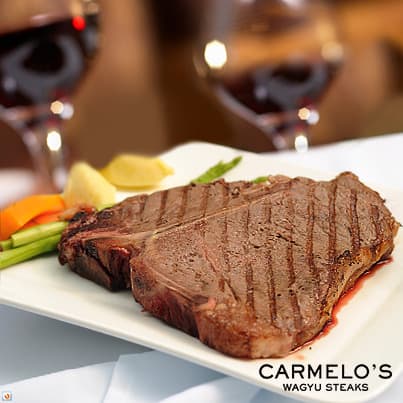 Wagyu T-Bone – A steak-come-true experience that will be on your unforgettable list. Truly an experience to be able to dive into the heavenly t-bone together with the savory tenderloin.
Tomahawk Bone In Ribeye – An irresistible steak menu from Carmelo's Wagyu Steaks that possesses a rib bone giving you an appealing presentation. It is known for its heavenly and aromatic beef flavor.
Wagyu Striploin – A culinary venture that will take you to steak fantasy, authentic beef together with the pleasurable flavor of wagyu sirloin. Its juicy and mouth-watering texture will truly satisfy your steak cravings.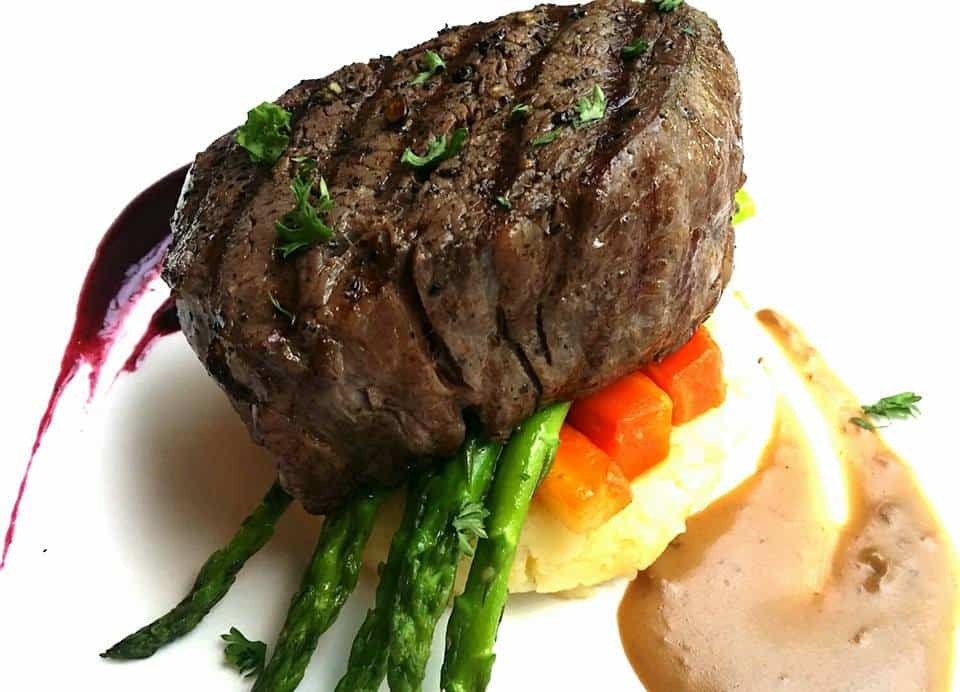 Pasta – A classic go-to filling meal that is known for its versatility, allows anyone to customize their own flavor, toppings, sauces, and many freshly made ingredients you want to put together to create your own masterpiece. Pasta is a big thing in Italian culture and other parts of Asian countries not only for its versatility but also because of the convenience of making it.
Pasta Vongole in White Wine Sauce – Intriguing flavors that will leave you wanting for more. An infusion of fresh seafood such as clams together with white wine and spices highlights the blend of freshness and saltiness.
Seafood Pasta – Indulge in the taste of the ocean giving you the freshness of scallops, and calamari together with creamy tomato sauce that will surely captivate your taste.
Pasta with Grilled Prawns – A mouthful of prawns that is grilled to perfection. The harmonious combination of pasta and seafood such as prawns undoubtedly satisfies your hunger.
Pasta with Spicy Italian Sausage in Pomodoro Sauce – A flavorful and tantalizing menu highlighting the Italian sausage, one-of-a-kind Pomodoro sauce, and rich spicy feel.
Carmelo's Wagyu Steaks Menu Delivery
As of the moment, Carmelo's Wagyu Steaks does not offer any food delivery service for their customers. They offer dine-in and Take-out options and it is best to visit the shop because the delightful collection of their authentic cuisine is something you need to see.
Social Media Pages
Savor the Luxury of Carmelo's Wagyu Steaks! Elevate your dining experience by following their social media pages. But this isn't just about following; it's about embarking on a culinary journey.
Facebook: https://www.facebook.com/carmeloswagyusteak
Instagram: https://www.instagram.com/meloscarmelosofficial
Frequently Asked Questions (FAQs)
What type of cuisine does Carmelo's Wagyu Steaks offer?
Carmelo's Wagyu Steaks specializes in the best of the finest texture and flavors of Wagyu Steaks that are packed with fresh and authentic ingredients and spices.
What is Carmelo's Wagyu Steaks known for?
Carmelo's Wagyu Steaks is known for its premium beef, setting the standard for all steak lovers. They also have an irresistible and comforting pasta menu that is famous for its seafood flavors.
What are the operating hours of Carmelo's Wagyu Steaks?
Carmelo's Wagyu Steaks operates from 11 AM until 11 PM every day.
Where is Carmelo's Wagyu Steaks located in the Philippines?
If you want to take a savory visit to the store, it is located at H23C+7X8, Greenbelt Park Walkways, Makati, Metro Manila.
Conclusion
In conclusion, Carmelo's Wagyu Steaks is a must-visit place to satisfy your steak cravings. I appreciate how they have a diverse menu choices from light choices such as salad and heavy choices such as steak and pasta. Although Carmelo's Wagyu Steaks specializes in wagyu steak they never miss a single menu that they have, every single menu is highlighted with a savory and exquisite taste leaving everyone a taste of perfection. However, they currently don't have a delivery service where you can order online and have it at your doorstep in a matter of minutes, but, I think that the feel of being in the atmosphere of Carmelo's Wagyu Steaks store will give everyone more enjoyment and flavorful experience together with the good service and the smell of the steak house itself is satisfying and gravitating.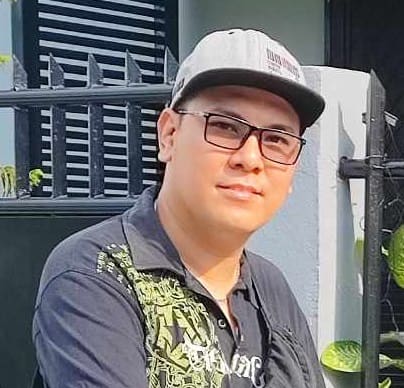 Hi! I'm Nivek Strife, the person who made MenuPH. I'm the one who added most of the popular menus you see on this website, and I really hope you enjoy them! Feel free to check them all out.
Growing up, I was surrounded by lots of tasty foods, like the classic Adobo and the sweet Leche Flan. That love for the many flavors of the Philippines is what got me excited about adding to MenuPH. When I learned how to make websites, I saw the need for a place to show off all the amazing Filipino dishes, and that's how MenuPH started.
MenuPH isn't just a website; it's like a fun journey into food. I've teamed up with famous chefs and found great places all over the Philippines to bring you a bunch of menus that show off the best of Filipino cuisine. Whether you're into the usual dishes or new twists, MenuPH is here to guide you through the rich world of Filipino flavors.
With MenuPH, my aim is to help local businesses, talk about good food choices, and make a group of friends who love food. No matter if you like fancy restaurants or street food, MenuPH has something for you. Come join me on this food adventure as we find great places, taste real flavors, and enjoy the unique food traditions that make the Philippines awesome.