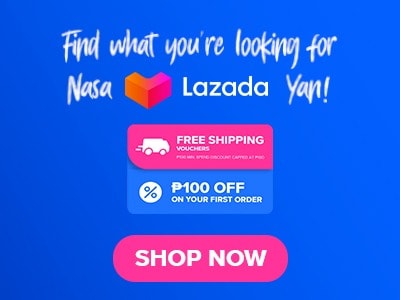 I am very excited about our topic for today because the place that I am going to introduce is a place that I and my family used to go to every time since I grew up in a town away from fast food and restaurants but that was before since now we have that establishment's already. When you say Maragondon Cavite people think about mountains and nature well of course in this article, I am not going to discuss mountains! That's a different story but I want to introduce a place where they say going to Maragondon wouldn't be complete without trying this restaurant (their mother branch). Have you heard or watched a food blog about Lolo Claro's? I'm sure some of you already have since they've been a topic in numerous blogs. Lolo Claro's menu has a lot to offer and if you're somehow able to go to Maragondon, Cavite this is the perfect spot for great food. Dont want to delay and I'm really excited about this so let's start! 
Below, you'll find the updated list of Lolo Claro's menu prices.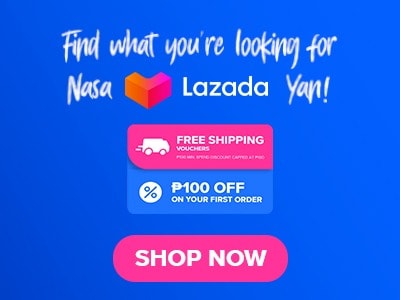 Menu Items
Price (PHP)

Claro's Combo Meal

Selecta 1
130
Selecta 2
130
Selecta 3
130
Selecta 4
130
Selecta 5
130
Selecta 6
160

Rice Platters

Plain Rice
75
Garlic Rice
135
Fried Rice
135
Chowfan
150
Sisig Rice
150
Binagoongan Rice
150
Beef Rice
180
Shanghai Rice
180

Rice Meals (With Free Iced Tea)

Chow Fan
65
Sisig Rice
65
Binagoongan Rice
65
Beef Rice
90
Shanghai Rice
90

All Day Breakfast

Lechonsilog/Chixsilog
110
Quarter Chicken Meal
100
Bangsilog
100
Tapsilog
70
Tocilog
70
Burger Steak
70
Hotsilog
65

Rice

Plain Rice
25
Garlic Rice
35
Fried Rice
35

Specialty Of The House

Claro's Fried Chicken Regular Half
145
Claro's Fried Chicken Regular Whole
280
Claro's Fried Chicken Oversized Half
160
Claro's Fried Chicken Oversized Whole
310

Soups And Appetizers

Cream Of Mushroom
50
Crab And Corn
50
Hototay
150
French Fries
50
Mashed Potato
50
Green Mango With Bagoong
75

Sandwiches

Hamburger
60
Hamburger With Cheese
75
Ham And Egg
75
Chicken Sandwich
75
Toasted Bread With Butter
25

Lumpia

Fresh Lumpiang Ubod
60
Lumpiang Shanghai
120

Pancit

Pancit Canton
120
Pancit Bihon Guisado
120
Bihon Canton Guisado
120

Budget Meals

Bm1 Burger Steak With Rice
70
Bm2 Burger Steak, Rice, Lumpiang Shanghai With Iced Tea
100
Cm1 Chopsuey With Rice
85
Cm2 Chopsuey, Rice, Lumpiang Shanghai With Iced Tea
100

Barkada Meals

B1
955
B2
1005
B3
1005

Claro's Favorites

Nilagang Baka
200
Sinigang Na Baka
200
Karekare
200
Beef Steak
200
Beef Salpicao
200
Ampalaya Con Carne
200
Shrimp Gambas
190
Calamares
190
Sinigang Na Hipon
190
Sinigang Na Baboy
190
Sinigang Na Isda
190
Sinigang Na Tiyan Ng Bangus
190
Boneless Tiyan Ng Bangus Steak
190
Pritong Isda With Enseladang Manga
190
Halabos Na Hipon
190
Liver And Gizzard Adobo
190
Chopsuey
190
Pinakbet
190
Lechon Kawali
190
Crispy Pata Small
450
Crispy Pata Large
550
Crispy Sinigang
190
Crispy Kare Kare
600

Pansit Sa Bilao (S,M,L)

Canton
250/350/500
Bihon
250/350/500
Spaghetti
300/400/600

Group Meals

Group A
2150
Group B
2150
Group C
2350

Beverages

Bottled Softdrinks
20
Soft Drinks In Can
40
Softdrinks Litro 1.5
70
Iced Tea Shakes
60
Fresh Mango Shake
60
Green Mango Shake
60
Pineapple Juice
60
Four Season Juice
60
Coffee With Cream
25
Calamansi Juice
35
Pitcher Lemon/Iced Tea
180
Bottled Water
25
San Mig Light
60
Guyabano Shake
60
Fresh Lemon Juice
60
Cookies And Cream Shake
175

Desserts

Frozen Fruit Salad
50
Halo Halo Regular
50
Halo Halo Special
75
Maiz Con Hielo
50
Ice Cream
50
Leche Flan
150
About Lolo Claro's
Lolo Claro's has been around since forever, kidding aside I can still remember that when I was younger this place is where we go if our family wanted a great meal and a family bonding. Many hikers and bikers know this place, it's a decent restaurant that offers great food for a very reasonable price, and of course, they also have budget meals. Lolo Claro's restaurant has 3 branches the main restaurant is located in Maragondon Cavite while other branches are located in Naic and Trece Martires both in the province of Cavite as well. Their story started when Bernie Ilagan and his wife resigned from their previous work at Max's restaurant way back in 1999.
They decided to create their own business a year after and started a noodle business but unfortunately, it did not prosper. The couple then started another business using what they are already familiar with and that's how Claro's fried chicken was born. They use Bernie's grandfather's name to name their business to honor him. It was never an easy task selling fried chicken since they are just starting so they decided to give free samples of their chicken to selected known people and relatives and surprisingly those that tried their product was amazed at how good it was. The business then started to prosper and over time they decided to add other food items to their menu.
Lolo Claro's Menu Best Seller
Here are some samples of Lolo Claro's best-selling items.
Claro's Fried Chicken – They are known for this, their claro's fried chicken is one of the best chicken that I've tried and some say their chicken tastes like Max's. Their fried chicken which is usually whole or half is not dry, it is not so tender but in a good way and that's because it is fried. The chicken is really good without any sauce it is already tasty and delicious. Their chicken is one of the top-selling items on their menu and also their must-try product.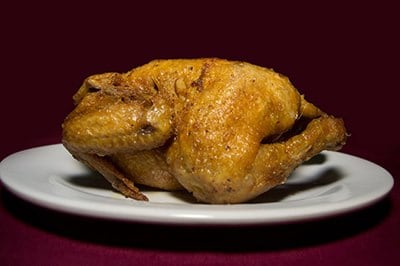 Fresh Lumpiang Ubod – Claro's version of fresh lumpiang ubod is really good. I used to order this item for takeaways since I just can't get enough of their lumpiang ubod. Fresh and really delicious, the sauce is sweet plus the grind nuts on top made their Fresh lumpiang ubod so delicious. The ubod inside is still crispy and not overcooked plus other vegetables are properly cooked. Fresh lumpiang ubod of Lolo Claro's is also one of the best-selling item on their menu.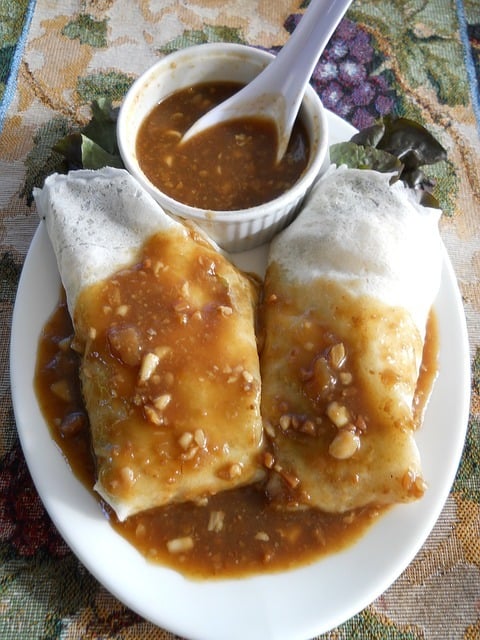 Bihon Canton Guisado – Pancit will always be the favorite if you're going to a Filipino restaurant. Lolo Claro's version of Bihon Canton Guisado menu is packed with meat and vegetables. The noodles in this dish are not overcooked and the vegetables are still crispy. Their Bihon Guisado as I remember has all the right flavor that you might be looking for in a Pancit Guisado. Also, their Bihon Canton Guisado is one of the most ordered items on their menu along with their fried chicken. 
Lolo Claro's Menu All-day Breakfast
Lolo Claro's all-day breakfast consists of 5 different items. Lechonsilog/chixsilog is the first one on this menu this one is quite big in serving and truly fulfilling. They also have 1/4 chicken with rice if you have a satisfying meal and wanted to try their chicken this is the one for you. Bangsilog is also present in this menu this one is a great choice if you want to rest with meat. Their other options ate tapsilog and tocilog.
Claro's Combo Meals
Lolo Claro's combo meals have 6 different options. The first combo meal is their Selecta 1, this one consists of 1/4 fried chicken, rice, and pancit canton. The next combo meal is their Selecta 2, this one is 3 pcs of lumpiang shanghai, rice, and pancit canton. Selecta 3 consists of 1/4 fried chicken, rice, and chop suey. They also have Selecta 4, this one is lechon kawali, rice, and chop suey. Selecta 5 is 1/4 fried chicken, rice, and fresh or fried ubod. Last item o. This menu is their Selecta 6, this one consists of 1/2 fried chicken and garlic rice.

Specialty of the House
The specialty of Lolo Claro's is their famous fried chicken. They have two kinds of fried chicken on their menu. The first one is called Claro's Fried Chicken Regular, and the second one is Claro's Fried Chicken Oversized. You can choose to order either half a chicken or a whole chicken, and both are sure to be delicious! So, if you're a fan of crispy and tasty fried chicken, Lolo Claro's is the place to go and enjoy their mouthwatering chicken dishes!
Lolo Claro's Menu Delivery
Ordering your favorite dishes from Lolo Claro's is really simple. You can do it in two easy ways. First, you can go to their Facebook page at facebook.com/loloclaros. There, you'll find all the information you need to place your order. Second, if you prefer, you can also call their branch directly at 09195061837. Just give them a call, and they will take your order and help you out. So, whether you want to order online or by phone, Lolo Claro's makes it easy for you to enjoy their delicious food!
Social Media Pages
Follow their social media pages to embark on a gastronomic journey that celebrates the rich heritage and heartwarming flavors of Filipino cuisine. Share your delightful moments at Lolo Claro's by tagging them through it they starting to expand their online community. Your support means the world to them!
Facebook: https://www.facebook.com/loloclaros/
Instagram: https://www.instagram.com/loloclarosrestaurant
Twitter: https://twitter.com/loloclaros
Website: https://loloclarosrestaurant-trecemartires-officialwebsite.business.site
FAQs
Where is Lolo Claro's located in the Philippines?
Lolo Claro's is located in 3 different branches in the province of Cavite. Their main branch is located in Maragondon Cavite, another branch in Naic Cavite, and another one in Trece Martires City.
What types of cuisine does Lolo Claro's specialize in?
Lolo Claro's serves Filipino dishes. They have loads of options for Filipino favorites.
What are the signature dishes of Lolo Claro's?
Lolo Claro's is known for their fried chicken, some signature dishes are its pancit and also its fresh Lumpiang ubod.
Does Lolo Claro's provide delivery services?
Yes, Lolo Claro's provide delivery service all you have to do is to call their branch for your order.
Conclusion
Lolo Claro's restaurant menu has a lot of different options of Filipino favorites that will surely satisfy your cravings. The place is quite spacious and also comfortable. Their service crews are polite and very approachable I am actually friends with one of their managers and other employees since I grew up in Maragondon, Cavite. One of the best places to visit if you're going somewhere near their location. I highly recommend their restaurant for you guys to try their delicious products.