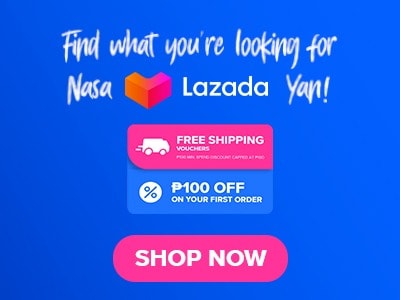 Las Casas' menu offers a variety of dishes that cater to their customers' different tastes with their Filipino-Spanish cuisine. Their menu ranges from appetizers, salads, and soups to main dishes and desserts, each of which is made with a unique twist that combines the traditional recipe with modern flavors. In addition, Las Casas also offers a wide selection of drinks including cocktails, beers, and spirits. The prices are reasonable, and the portion sizes are generous, making this restaurant a great place to enjoy a meal with friends and family.
Below, you'll find the updated list of Las Casas menu prices.
Menu Items
Price (PHP)

Mains

Binagoongang Baboy sa Gata ni Tatang
720
Kalderetang Kambing
780
Bistek Bangus
620
Kare Kareng Lamang Dagat
1250
Halabos na Hipon
1350
Bagoong Alamang
50
Atsara
45

Dessert

Bicho-bicho
320
Turon Ube ta Langka
400
Halo-halo Espesyal
570
Quezo de Leche Crepe
370
Saging Turon ala Mode
285
Sari-saring Prutas ng Panahon
750
Banana Cake
285
Leche Flan ni Nanay Maria
320

Appetizers

Kawit Tokwa't Baboy
470
Ongpin Pinsek Prito
590
Kilawing Tanigue Cagayan
530
Pinalutong na Kangkong
450
Sisig Kapampangan
700

Salad

Enasaladang Guimaras
420
Ensaladang Patatas ni Mc Arthur
350
Ensaladang Filipina
530
Ensaladang la Trinidad
490

Vegetables

Amapala con hipon
700
Kilawing Puso ng Saging
700
Kilawing Talong
250
tortang Talong
460
Pinakbet con Bagnet
580

Noodles

Pancit Malabon
1050
Pancit Binondo
680
Pancit Habhab
650

Soup

Sinigang na Salmon sa Miso
850
Kinamatisang Pompano
1230
Chicken Binakol
1250
Pesang Pompano
1750
Bulalo de Acuzar
1500
Sinigang nsa Bayabas na Baka
880
Sinampalukang Manok
850
Sinigang na Hipon
600

Rice

Adobo Rice
370
Longganisa Rice
300
Seafood Rice
380

Mains

Pinalutong na Baboy con Bawang
1250
Pritong Manok ni Dikong
940
Kare-Kare
1630
Chicken Pork Adobo
620

Snacks

Chicken Fingers in Honey Mustard Dip
260
Corndog in Boom-Boom Dip
230
Chicken Lollipop in Thousand Dressing
280
fish and garlic chips
380

Pastas

Las Casas Meaty Spaghetti
270
Chicken Alfredo Pasta
270

Burgers and Fries

Las Casas Signature Burger with Homemade fries
360
Chicken Burger with Homemade fries
370
Bilbao Burger with Homemade fries
395
Bilbao Burger with Homemade fries
395
About Las Casas
Las Casas is a unique and vibrant dining destination located in Quezon City, Philippines. This restaurant promises to make customers experience a new world of culinary thrills with their food's unique flavors, stylish restaurant decor, and warm and welcoming atmosphere. From mouth-watering appetizers to delicious entrees, Las Casas offers an unforgettable dining experience that will make guests come back for more! It is not an exaggeration to say that Las Casas is one of the most popular restaurants in the Philippines!
Las Casas Menu Best Seller
This menu is made up of dishes that are mostly ordered from the Las Casas menu by visiting customers as well as through their delivery service.
Pritong Manok ni Dikong – This is a classic Filipino dish that hits the spot with its crispy exterior and tender, juicy meat inside. It is both savory and satisfying with a hint of garlic due to its batter and the tanginess of its soy sauce dip.
Kare-Kare – It is one of the many comfort foods in the Philippines made unique by the twist that Las Casas added. This dish has a rich, velvety peanut sauce that perfectly complements the tender oxtail and pechay. Las Casas' kare-kare has a deep, complex flavor that will allow guests, especially tourists, to experience the flavor of traditional Filipino dishes.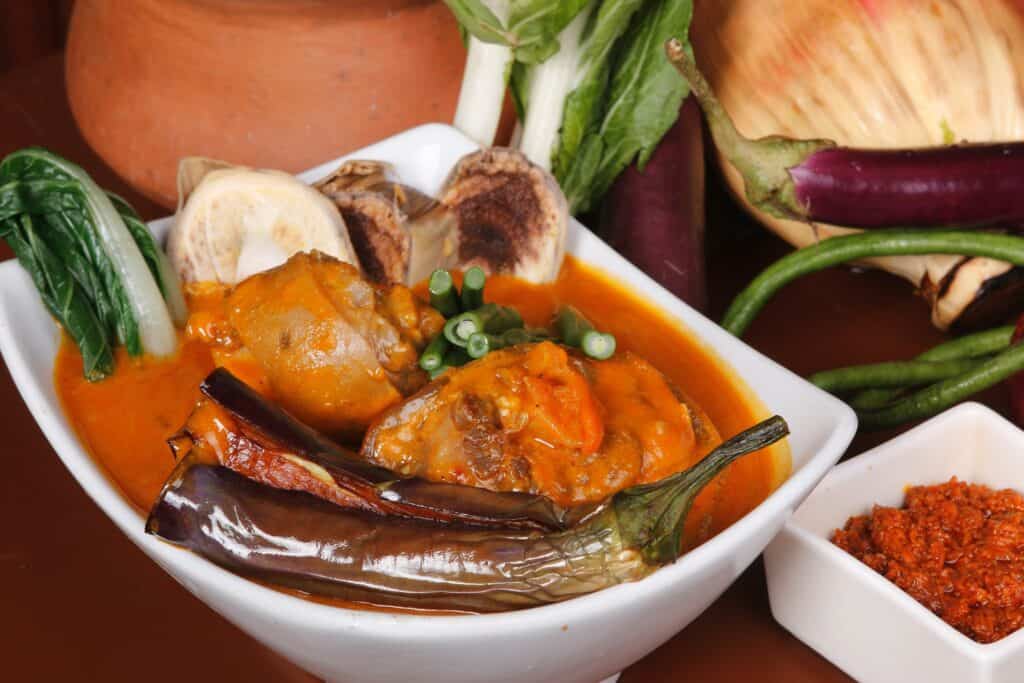 Sinigang na Salmon sa Miso – This is a very popular soup dish, a variety of sinigang, which doesn't pale in comparison to its counterparts. The broth is made sour and salty with a creamy miso flavor that adds depth and richness to this soup dish. The salmon is perfectly cooked and just melts in your mouth.
Las Casas Appetizers Menu
This menu consists of mouth-watering appetizers that make you anticipate the main dishes that you ordered. These dishes also help prepare your palate for your next meal course.
Kawit Tokwa't Baboy – It is one of the most common Filipino appetizers that just doesn't disappoint. Las Casas' variation is balanced perfectly, with crispy fried tofu and a succulent pork belly. The dipping sauce is slightly spicy with a hint of sweetness that completes this delectable dish.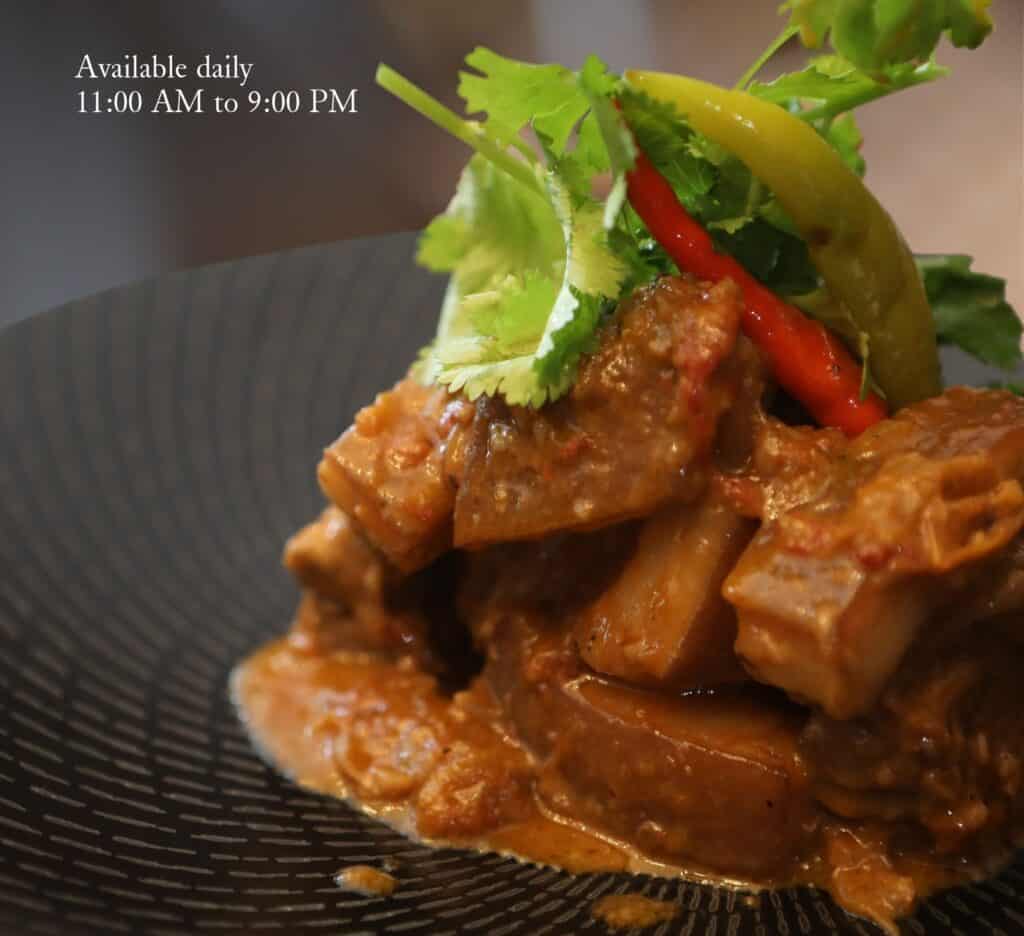 Ongpin Pinsek Prito – It is a delightful Chinese-style appetizer whose main ingredient is a perfectly fried dumpling filled with a mixture of pork and vegetables. It is served with a dipping sauce that is a perfect combination of a sour and salty taste with a little bit of sweetness that enhances this dish's flavors.
Kilawing Tanigue Cagayan – This dish is a refreshing and flavorful Filipino raw mackerel dish that is perfect for any time of the day! It features a fresh tanigue fish that is marinated in vinegar and different kinds of spices. The coconut milk adds a rich and creamy texture to this dish while the vegetables add crispness and freshness that round up this dish!
Vegetables Menu
This menu of Las Casas is made up of dishes whose main ingredients feature greens and vegetables fit for guests who are looking for a light and healthy meal.
Ampalaya con hipon – This dish features ampalaya, or bitter gourd, with shrimp. Both of the ingredients are perfectly cooked resulting in just the right amount of bitterness that is complemented by the savory flavor of the shrimp. This dish is light and refreshing with a slightly crunchy texture due to the shrimp and ampalaya.
Kilawing Puso ng Saging – It is a unique salad dish that is made from a banana heart, or puso ng saging. Despite its uniqueness, its deliciousness can't be disputed. It is made with vinegar and calamansi hence its sour flavors, and the sweetness comes from the coconut milk.
Kilawing Talong – It is a simple dish made from grilled eggplant that was marinated in vinegar and different spices. This may be a simple dish, but its taste is just delicious! The smoky flavor of the grilled eggplant perfectly complements the spicy marinade resulting in a light, refreshing, and satisfying flavor!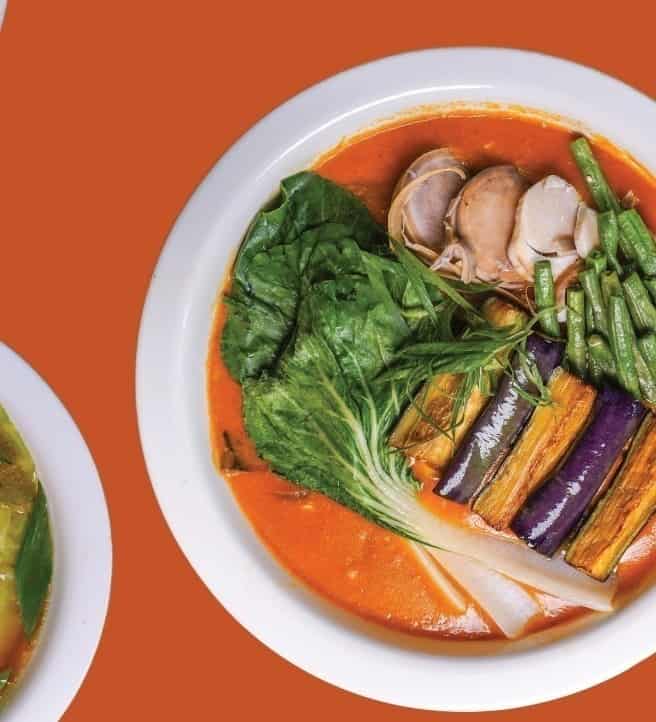 Mains
This menu is made up of delectable and wholesome main dishes that are known to be the face of Las Casas restaurant.
Chicken Pork Adobo – Chicken Pork Adobo itself is a staple dish in every Filipino's home, and this Las Casas version lives up to its name. The dish is full of flavors, with a perfect balance of salty, sweet, and tangy tastes. This dish's meat is tender, and juicy and is served with a delectable sauce.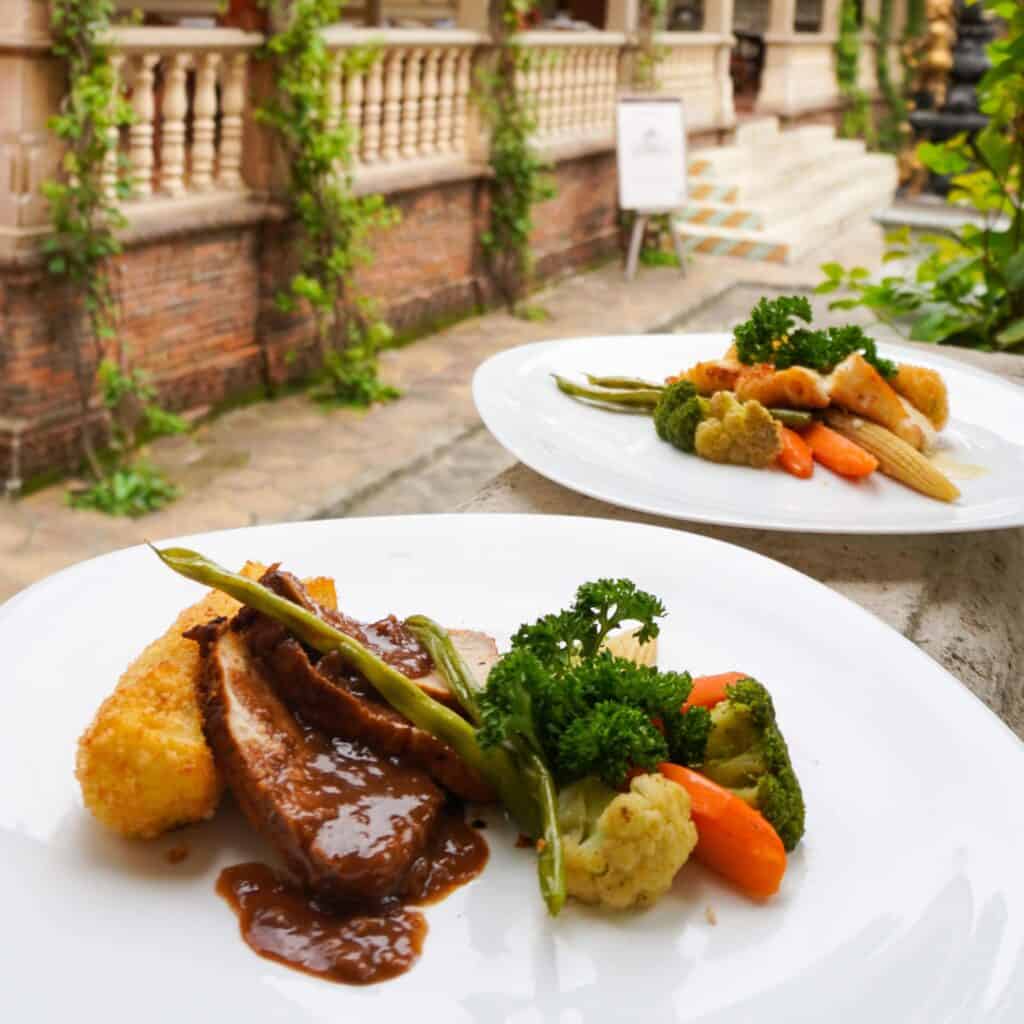 Kalderetang Kambing – It is a classic Filipino dish made with goat meat that was stewed in a tomato-based sauce. This dish is hearty and flavorful due to the perfectly seasoned, tender goat meat in it.
Bistek Bangus – It is a popular Filipino dish that features bangus, or milkfish, that is marinated in soy sauce and calamansi, then fried and served with onions. This dish has a crispy exterior and a juicy and flavorful interior! The marinade is tangy and savory with a little bit of sweetness that complements this dish perfectly!
Salad
This menu features different kinds of ensalada, or salad dishes, that are not only delicious but also healthy. From their ensaladang patatas to their ensaladang Filipina, each of them is made from fresh vegetables with flavorful dressings. This menu is perfect for those customers who are looking for a light and refreshing meal.
Dessert
Las Casas' dessert menu offers a variety of traditional Filipino sweet treats that are sure to satisfy any craving. They have treats for everyone, no matter what age, such as bicho-bicho, turon, ube at langka, and so much more! This menu is the perfect way to finish your dining experience in this restaurant.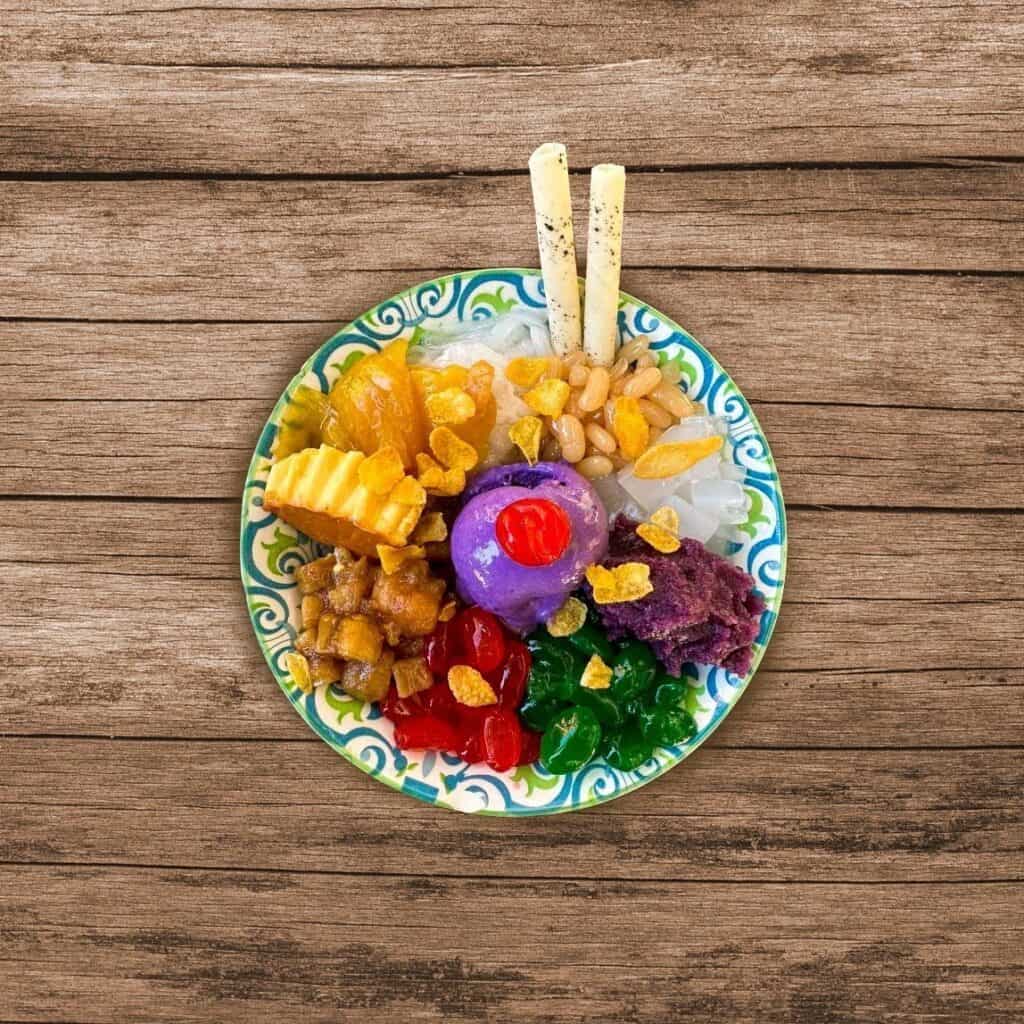 Kiddie Menu
This menu shows that Las Casas understands that kids have different taste preferences, which is why they added this special kiddie meal. The menu includes dishes like spaghetti, burgers, fries, and more. These kid-friendly options are sure to satisfy any kid that an adult brings to Las Casas.
Las Casas Menu Delivery
Las Casas provides delivery services for their customers who don't have time to visit their restaurant in the first place. Ordering your favorite Las Casa dishes is made easier and more convenient with the help of delivery applications like GrabFood and FoodPanda. Just download the app on your mobile devices and look for Las Casa's online shop and order from there.
Social Media Pages
Staying in touch with Las Casas has never been easier! By following their social media pages, you can show your support and stay informed about all the exciting promotions and discounts they offer.
Their social media platforms are packed with engaging content, ranging from beautiful photos of their heritage houses to behind-the-scenes glimpses of their team in action. You can also expect to find updates on upcoming events, new menu items, and exclusive deals.
And if you've already had the pleasure of visiting Las Casas, you can help spread the word by leaving a review on their social media pages or on popular travel websites like TripAdvisor. Sharing your positive experiences with others can help attract more visitors to this cultural gem and support the hardworking team behind it.
So what are you waiting for? Follow Las Casas on social media, sign up for their newsletter, and leave a glowing review to show your support for this one-of-a-kind destination.
Facebook: https://facebook.com/LasCasasQC
Instagram: https://www.instagram.com/lascasasqc/
Conclusion
Las Casas' menu offers a diverse and delicious menu that will satisfy any customer! The cozy and inviting atmosphere of their restaurant provides a great dining experience, while their delivery service ensures that their tasty food is enjoyed in the comfort of their customers' homes. So if you are looking to try some Filipino cuisine with a unique twist, be it takeout, delivery, or on the go, Las Casas is the ideal place to visit.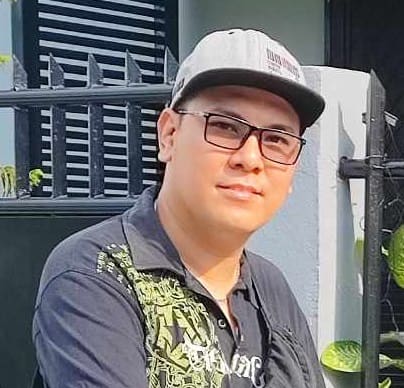 Hi! I'm Nivek Strife, the person who made MenuPH. I'm the one who added most of the popular menus you see on this website, and I really hope you enjoy them! Feel free to check them all out.
Growing up, I was surrounded by lots of tasty foods, like the classic Adobo and the sweet Leche Flan. That love for the many flavors of the Philippines is what got me excited about adding to MenuPH. When I learned how to make websites, I saw the need for a place to show off all the amazing Filipino dishes, and that's how MenuPH started.
MenuPH isn't just a website; it's like a fun journey into food. I've teamed up with famous chefs and found great places all over the Philippines to bring you a bunch of menus that show off the best of Filipino cuisine. Whether you're into the usual dishes or new twists, MenuPH is here to guide you through the rich world of Filipino flavors.
With MenuPH, my aim is to help local businesses, talk about good food choices, and make a group of friends who love food. No matter if you like fancy restaurants or street food, MenuPH has something for you. Come join me on this food adventure as we find great places, taste real flavors, and enjoy the unique food traditions that make the Philippines awesome.