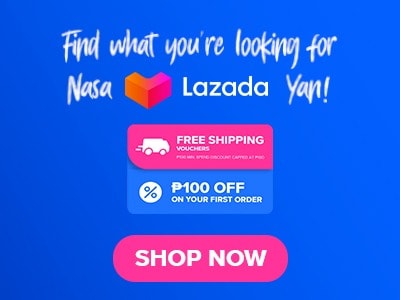 We all have to agree that Mondays are the worst day of the week, it's the day when you have to wrap yourself together again and when you have to instill productivity to be part of your system. That is why coffee is the great master of striking productivity in your day. And when we are talking about coffee for productivity I have an interesting coffee shop that serves the fine coffee blend of Benguet and Sagada that will surely bring you the daily boost you need for your Mondays. Introducing Kaulayaw Coffee and its blending in the aroma menu collection.
Below, you'll find the updated list of this coffee shop's menu prices.
Menu Items
Price (PHP)

Beverage

Liyag (Benguet Blend)
119
Irog (Sagada Blend)
119
Kaulayaw Special Blend
129
Liyag (Benguet Blend)
59
Irog (Sagada Blend)
59
Kaulayaw Special Blend
69
Latte
149
White Chocolate Mocha
149
Salted Cream Coffee
159
Iced Liyag
129
Iced Irog
129
Iced Kaulayaw
139
Cold Brew
149
Iced Latte
159
Caramel Macchiato
169
Mixed Berries
149
Mango
149

Sandwich

Dalisay
99
Mabini
109
Liwayway
169
Padayon
159
Marahuyo
229
Kinaiya
259
Makisig
289

Pasta

Gunita
189
Kalinaw
189
Paraluman
249

Pancakes

Sinta
139
Harana (Okonomiyaki)
169
Kundiman
169

Dessert

Suman (2 pcs.)
49
Turon
129
Affogato
169
Uraro (Tub)
299
About
Kaulayaw Coffee is a known coffee shop that is famous for its local Filipino blends. It features Benguet, Sagad, and even Tausug Blend of coffee that features various methods of blending your favorite coffee that honor and value their tradition at the same time. They have an extensive collection of hot and iced coffees that are packed with aromas from the finest coffee beans that are sourced locally. From brewed, Drip, hot, iced, and ice-blended, you will never run out of options here at Kaulayaw Coffee. Aside from that they also offer hearty sandwiches, pasta, pancakes, and desserts that are categorized in various styles and named with iconic Filipino terms.
Kaulayaw Coffee Menu Best Seller
Strike your day with a special kick of their best-selling coffee that highlights an addictive aroma from the finest blend of Philippine coffee.
Kaulayaw Special Blend – This signature drink offers you a unique fusion and blend that you can only have at Kaulayaw Coffee, it is famous for its particular taste that has very distinct characteristics.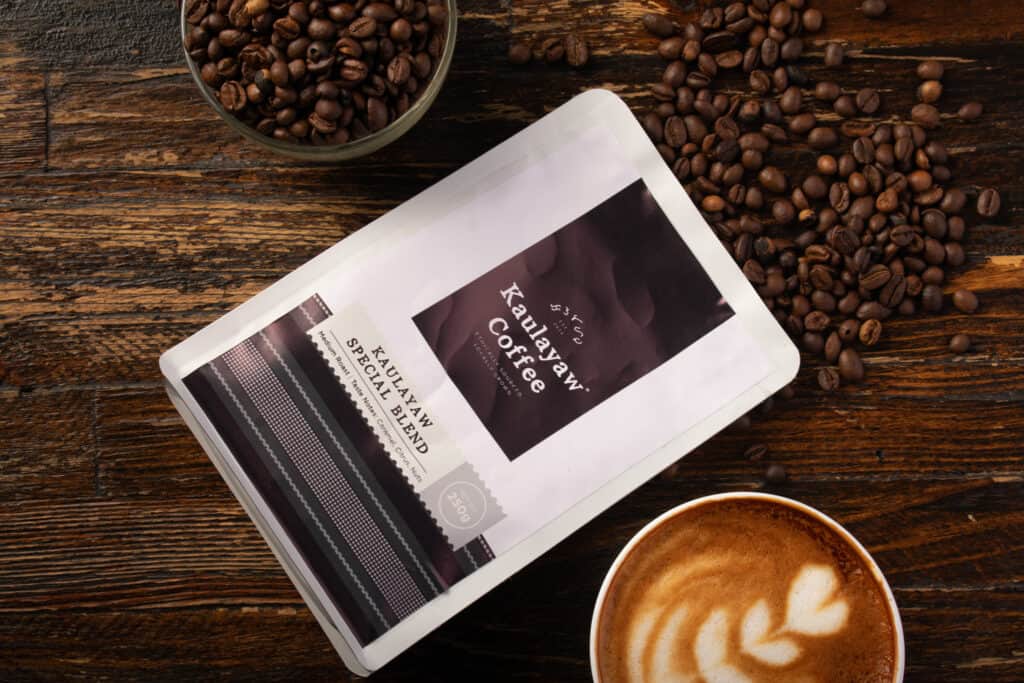 Irog – Another must-try in their collection of brewed coffee that features a Sagada blend. It is a must-try for me with its strong and well-balanced profile.
Caramel Macchiato – Another classic favorite that features a beverage that is served with an espresso shot, caramel syrup, and steamed milk. It has a final touch of caramel drizzle on top.
Latte (Hot) – This latte features espresso and steamed milk that has a well-balanced flavor and it is topped with a milk foam which adds depth and character to the cup of this hot latte.
White Chocolate Mocha – A flavorful combination of espresso hot with a white chocolate sauce. It is added with steamed milk that creates a sweet and creamy flavor.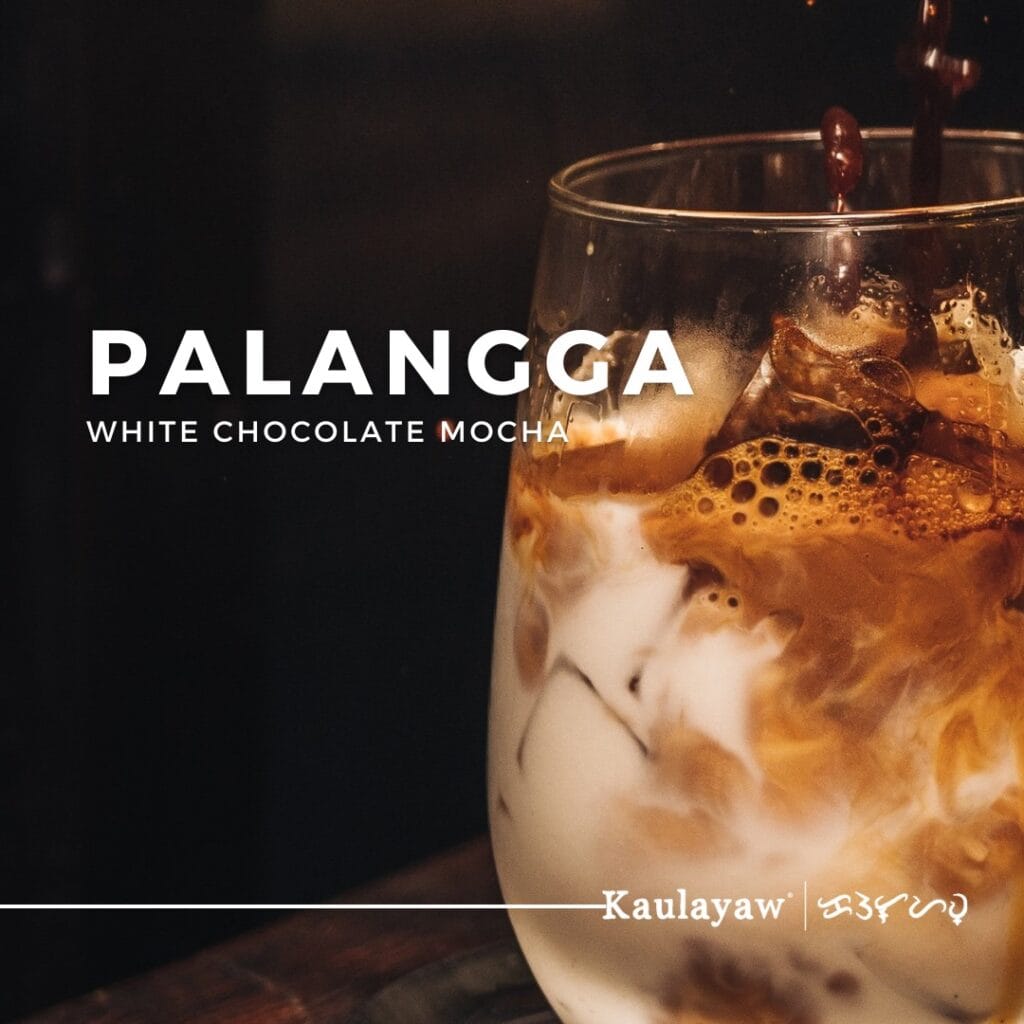 Sandwiches and Toast
Looking for a delightful way start to your day? Explore the Kaulayaw Coffee menu, where sandwiches and toast, featuring various aromatic ingredients, are perfect quick bites as you hurry yourself to work or school. It highlights flavors that are perfect for quick breakfast bites. Indulge in a symphony of tastes that make for the ideal morning pick-me-up!
Mabini – This sandwich is known for its juicy ham and cheese tori along with a tomato dip that adds a distinct flavor to the sandwich.
Dalisay – A simple but fulfilling sandwich that you have in this quick bite filled with plain cheese tosti along with tomato dip.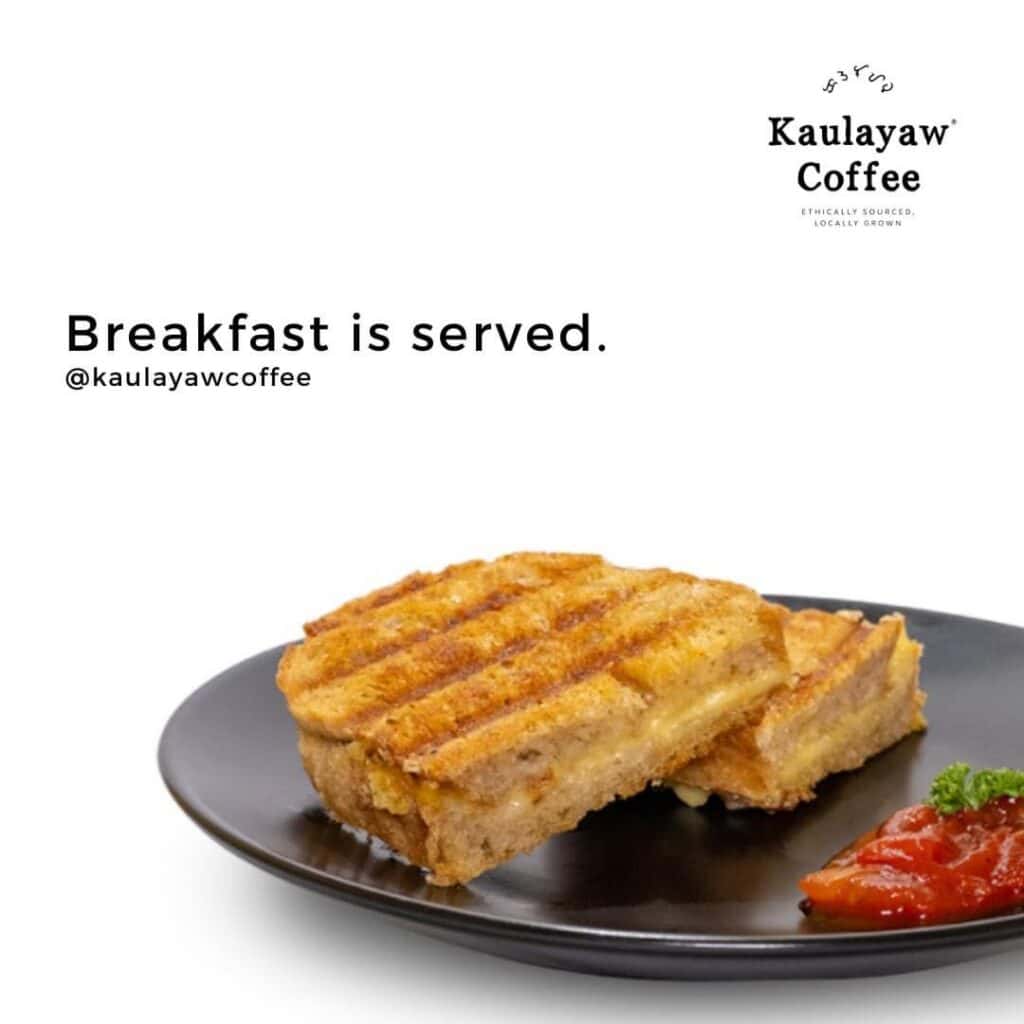 Padayon – Take a flavorful trip to France with this baguette that is compounded with butter, a very simple but satisfying quick bite.
Makisig – This item can be found in the Toast collection which features an egg on toast that is topped with another egg, tomatoes, and dill.
Pasta
Prepare to be wowed with the indulging pasta menu of Kaulayaw Coffee that offers a specific flavor profile and high-quality ingredients making it a very stand-alone meal.
Gunita – Gunita is about remembering your childhood because it is all about your favorite Filipino spaghetti that you have loved since then. It features a sweet tomato sauce along with hotdogs and cheese.
Kalinaw – Take a wonderful step into the world of Italian pasta, this Kalinwa features aglio e olio pasta that is known to be a timeless classic showcasing the luscious blend of garlic that is sauteed in golden olive oil. It is a simple but aromatic pasta you will surely love.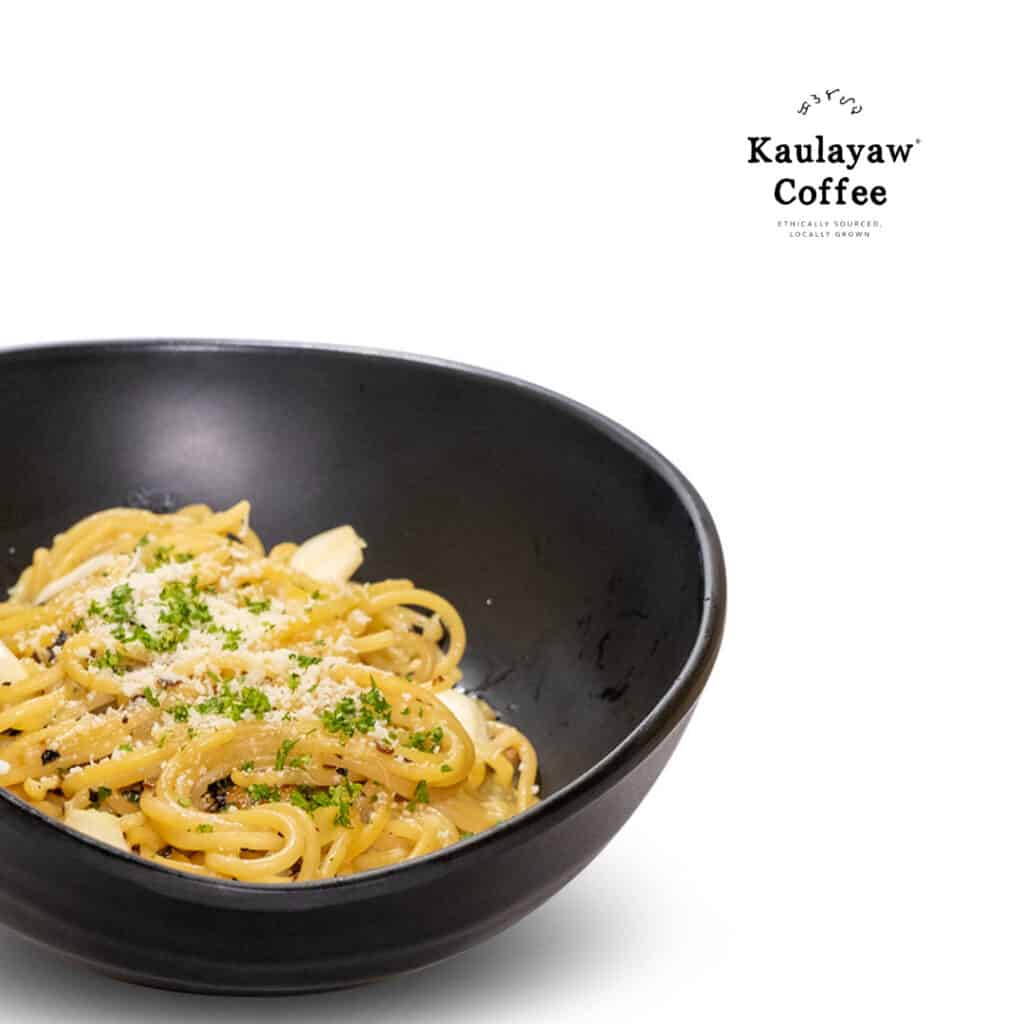 Paraluman – Paraluman is their classic take on carbonara that is infused with absolute creaminess and delicate flavor that surely hits the spot. It is one of my favorite and recommended pasta they have in this collection.
Kaulayaw Coffee Menu Delivery
Get your favorite Kaulayaw Coffee delivered right to your doorsteps through their delivery service. Kaulayaw Coffee offers a delivery service that features classic Filipino Liyag, Irog, and Kaulayaw special Blend. You can order through their official Facebook page at Kaulayaw Coffee and get your cup refilled in no time. Treat yourself for an extra boost because you truly deserve it.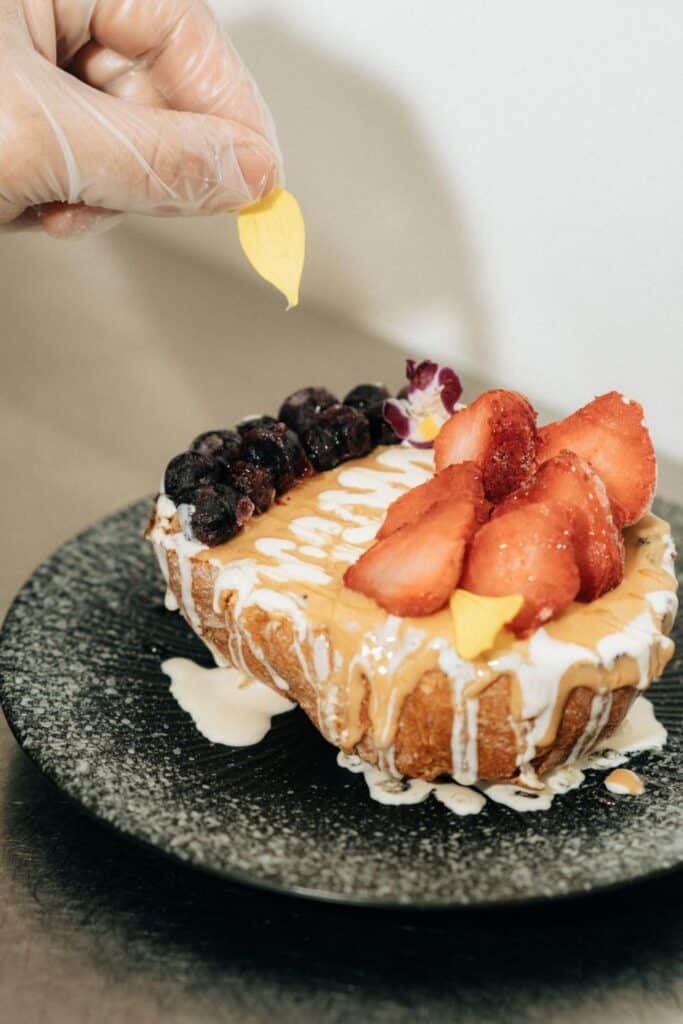 Social Media Pages
Follow the social media pages to join the Kaulayaw community and be part of something unique. You'll get the first taste of their seasonal creations, giving you a unique sense of ownership.
Facebook: https://www.facebook.com/kaulayawcoffee
Instagram: https://www.instagram.com/kaulayawcoffee
TikTok: https://www.tiktok.com/@kaulayawcoffeeph
Frequently Asked Questions
What type of cuisine does Kaulayaw Coffee offer?
Kaulayaw Coffee offers a classic blend of Sagada, Buenget, Tsusuga, and even their unique special blend of coffee. They feature various quick bites, pasta, pancakes, and even decadent desserts on their menu.
What is Kaulayaw Coffee known for?
This Coffee Shop is known for its Classic Blends of Kaulayaw Special Blend Coffee along with Liyag Blend and Irog Blend.
What are the operating hours of Kaulayaw Coffee?
Kaulayaw Coffee operates from Monday to Sunday at Antipolo Branch which operates from 8 AM until 7 PM during weekdays and 7 AM to 7 PM during weekends. Please note that the Tanay Branch is closed every Monday.
Where is Kaulayaw Coffee located in the Philippines?
You can visit the main branch of Kaulayaw Coffee at 23 Sumulong Hwy, Sta. Cruz, Antipolo, 1870 Rizal.
Conclusion
Kaulayaw Coffee is a recommended coffee shop for me not just because of their interesting concept of coffee and classic blends but how ethically sourced their coffee beans are. They source their coffee beans for our local Filipino farmers which guarantees you that every sip of their coffee is another way of helping our local farmers. They have a very warm and inviting ambiance with their delightful menu collection of coffee and other savory dishes. Whether you are in the mood for a barako style of coffee or you just want a genuine taste of Filipino blend, Kaulayaw Coffee surely got you covered. It was a memorable experience for me and I will surely come back to taste more of their new collections in the future.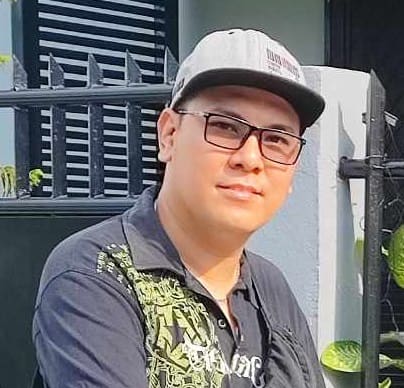 Hi! I'm Nivek Strife, the person who made MenuPH. I'm the one who added most of the popular menus you see on this website, and I really hope you enjoy them! Feel free to check them all out.
Growing up, I was surrounded by lots of tasty foods, like the classic Adobo and the sweet Leche Flan. That love for the many flavors of the Philippines is what got me excited about adding to MenuPH. When I learned how to make websites, I saw the need for a place to show off all the amazing Filipino dishes, and that's how MenuPH started.
MenuPH isn't just a website; it's like a fun journey into food. I've teamed up with famous chefs and found great places all over the Philippines to bring you a bunch of menus that show off the best of Filipino cuisine. Whether you're into the usual dishes or new twists, MenuPH is here to guide you through the rich world of Filipino flavors.
With MenuPH, my aim is to help local businesses, talk about good food choices, and make a group of friends who love food. No matter if you like fancy restaurants or street food, MenuPH has something for you. Come join me on this food adventure as we find great places, taste real flavors, and enjoy the unique food traditions that make the Philippines awesome.