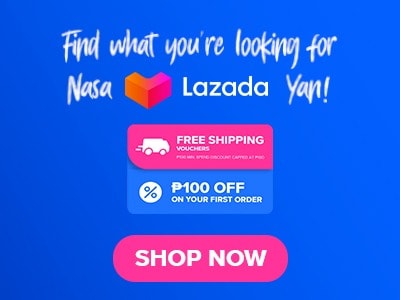 Looking for a place to hang out with your kids, barkada, or family? I've got you covered, so look no further—I have a recipe for you. The Saigosan – a fusion of Western and Japanese restaurants, featuring a variety of unique and modern menu to choose from. If you're interested in our topic, then stay with me for a couple of minutes.
Let's delve deeper into this place. Let's take a deep dive into their menu, prices, and everything you need to know about them. Ready for our topic? If yes, then let's go!
Menu Items
Price (PHP)

Bites

Classic Gyoza
258.75
Cheesy Gyoza
299

Maki

Mini Volcano
322
Spicy Shake
322
Salmon Aburi Roll
322
Dragon Roll
322

Donburi

Manila Butadon
396.75
Spam Katsu
396.76
Chasu Bacon & Egg
500.25
Grilled Yakiniku Don
511.75
Domi Chicken Katsu
396.75
Curry Chicken Katsu
396.75
Grilled Tori Teri Don
454.25
Buta Kakuni Don
431.25
Saikoro Steak Donburi
1029.25
Black Pepper Steak Donburi
1029.25

Gunsen Wings & Karaage

Smoked Miso Butter Karaage
316.25
Mochiko Chicken Karaage
316.25
Teriyaki Karaage
316.25
Wasabi Mayo Karaage
316.25
Teriyaki Tebasaki
373.75
Salt & Pepper Tebasaki
373.75
Gyoza Stuffed Fried Wings
155.25

Bunshidos

Ebi Burger
483
Roasted Beef Sukiyaki Burger
483
Tori Katsu Sando
458.85
Chicken Katsu & Chasu Burger
523.25
Grilled Teriyaki Burger With Egg
511.75

Noodles

Spam Udon
458.85
Japanese Carbonara
454.25
Chasu Bacon Breakfast Ramen
573.85
Fried Chicken Ramen
632.5
Buta Kakuni Ramen
573.85
Truffle Steak Macaroni
799.25
Lobster Udon
906.2

Tempura

Ebi Tendon
437

Sides

Tamago Chahan
103.5
Kimchee Chahan
103.5
Beef Chahan
201.25
Seafood Chahan
201.25
Japanese Steamed Rice
69
Fried Egg
57.5
Ramen Egg
92

Desserts

Peach Pockets
193.2
Coffee Jelly
69
Matcha Panna Cotta
92
About Saigosan
Saigosan is a Western Japanese-themed restaurant that serves fusion foods. Owned by Raymund Magdaluyo his restaurant could be the mid-day bonding place between parents and their children. This place appeals to both kids and parents that's why they have a beer, shandy, and more. Saigosan serves Japanese-Western fusion foods, they do not offer classic Japanese dishes like ramen but they do have their modern version of Japanese classics. The place has bright colors and train-themed seatings it also has a Mr. Miyagi of Karate Kid vibe.
There are a lot of Japanese restaurants but there are none that are themed for teenagers and that is why Saigosan is unique. Most of their dishes have lower prices than other places but that doesn't mean that their foods are not okay they just want to lower the price so everyone will enjoy them.
Saigosan Menu Best Sellers
Here are some samples of Saigosan best sellers that everyone should try.
Mini Volcano – Mini volcano is Saigosan's version of California rolls. These California rolls are overloaded and with well-balanced flavors. making this dish the perfect start-up on your Saigosan feast. This tastes amazingly delicious plus the serving is quite generous as well. This also looks very appetizing.
Wasabi Mayo Wings – Wasabi mayo wings are one of their most delicious flavor of wings and I am not being biased here as I am pleasantly surprised with how perfect the flavor blended on their wasabi mayo was. This has a tiny kick of spiciness that makes the mayonnaise dip a lot more flavorful. This one is one of their best sellers and definitely a must-try item on their menu.
Grilled Yakiniku Don with Egg – Grilled yakiniku don with egg has very flavorful and tender beef strips. I have tried yakiniku don before but the version of Saigosan is the best so far. This tastes amazingly delicious perfect with rice or by itself.
Grilled Teriyaki Burger with Egg – Calling all the burger lovers you must try this and so I did. This has a flavorful and thick beef patty, this tastes like a classic burger with a twist of japanese accents. It has sweet Japanese teriyaki sauce which made this burger unique, one of the best items that I tried in this restaurant.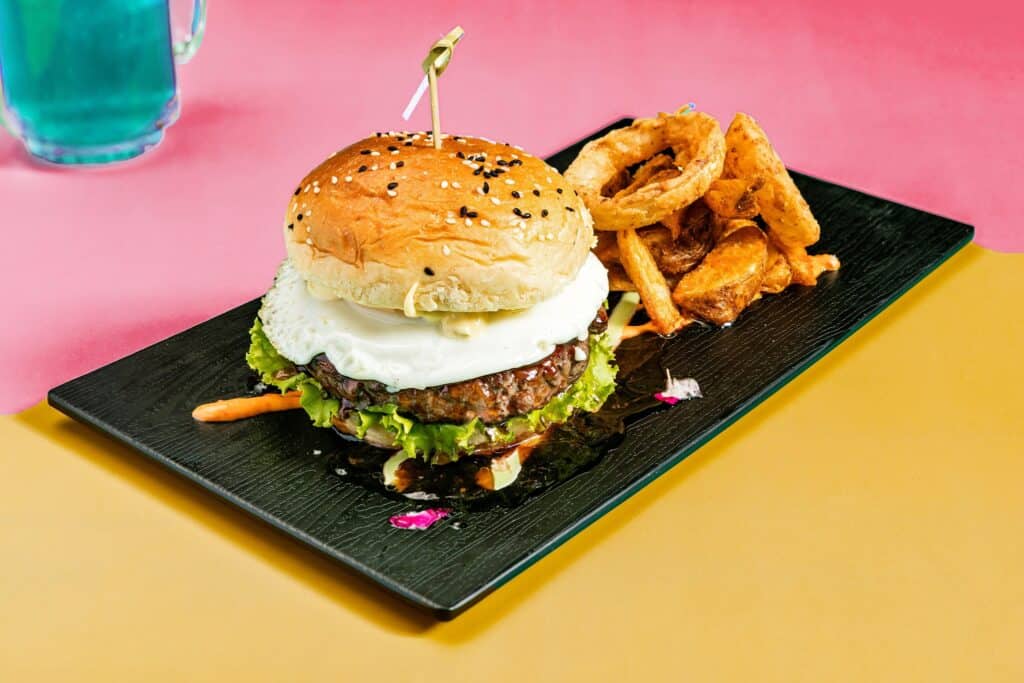 Maki
The Maki menu of Saigosan has 4 items to choose from. The first item is their mini volcano which is also one of their top-selling item. They also have a spicy shake, this one is recommended especially if you love spicy foods. They also have Salmon Aburi Roll which is a Flame grilled salmon with cream cheese and lastly their Dragon Roll which is actually a Unagi kabayaki.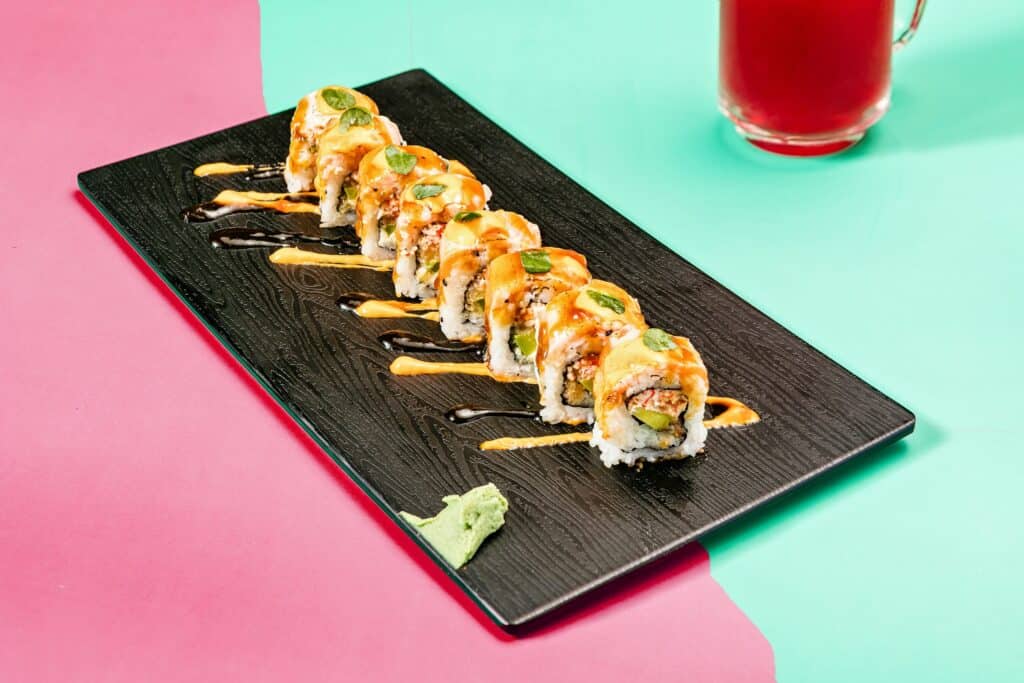 Noodles
The noodles of Saigosan menu has 7 delicious noodle dishes. The first one is their Spam Udon which is a thick udon with mixed vegetables and spam cubes tossed in a sweet and savory sauce. They also have Japanese Carbonara, this one has thick udon with bits of nori and chasu in carbonara sauce.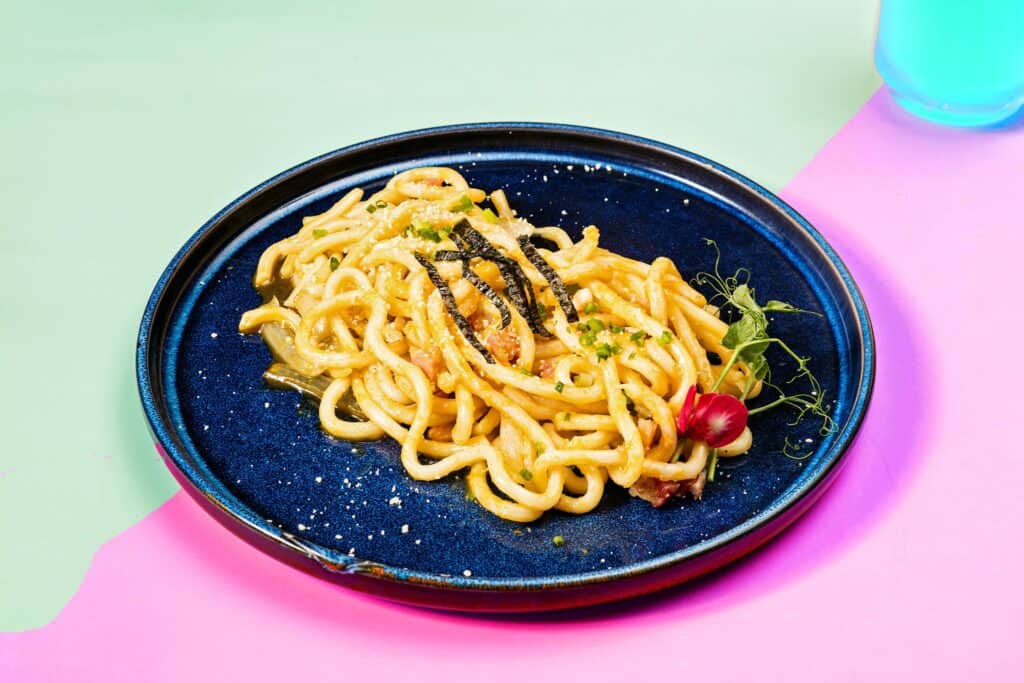 Another option is their Chasu Bacon Breakfast Ramen which is made with apple wood-smoked bacon that they served in tonkotsu broth with a sunny side-up egg. Fried Chicken Ramen can also be found on their noodle menu, this one is a breaded chicken cutlet served in miso shoyu broth with a ramen egg. Other options are Buta Kakuni Ramen, Lobster Udon, and Truffle Steak Macaroni.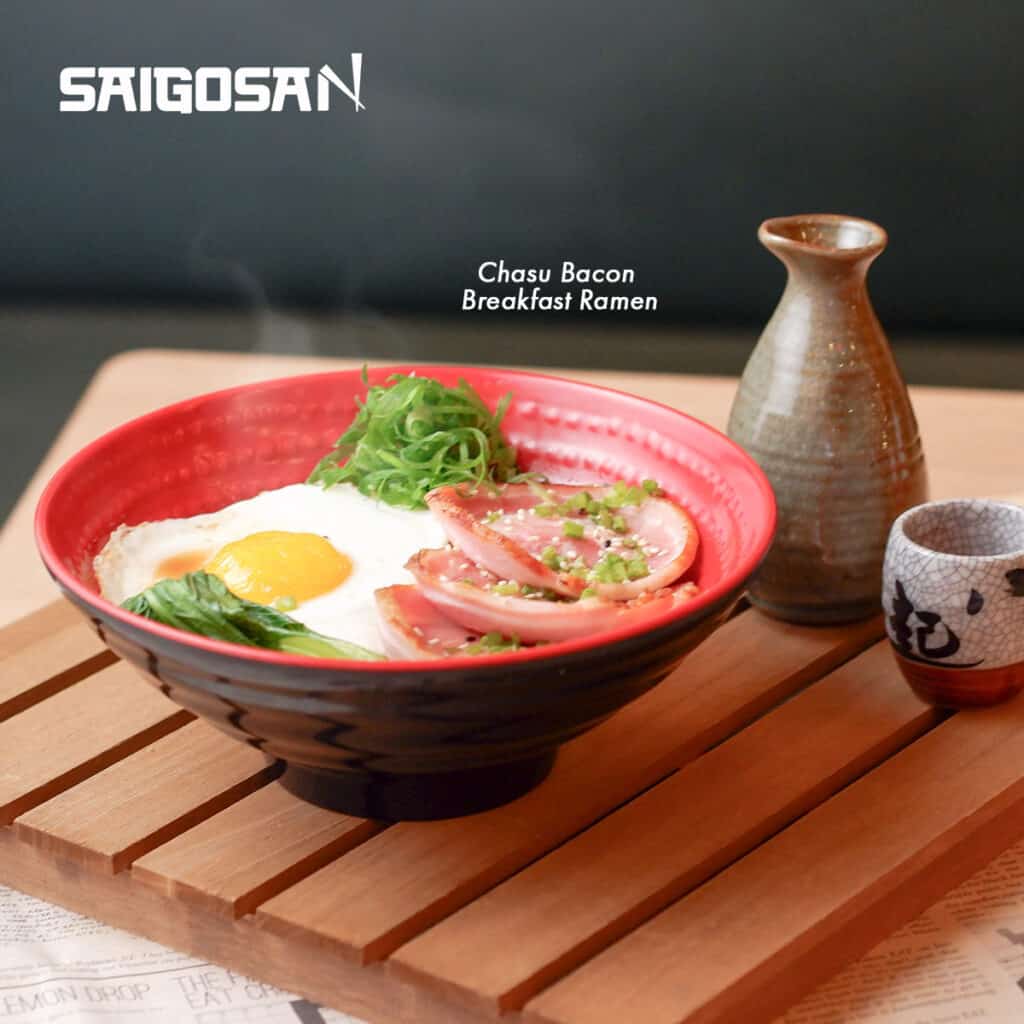 Saigosan Menu Delivery
Craving for your favorite Saigosan food items but you can't go outside because you're busy or someone visits you without prior notice and you're not prepared? If you want to impress them, especially on snack items Saigosan is the key. You can order your favorite Saigosan food items simply by downloading third-party delivery applications such as Foodpanda, Grabfood, Lalamove, and many more.
Saigosan's Social Media Pages
Prepare to feast your eyes first! Their dishes are as Instagram-worthy as they are delicious. Share your Saigosan moments with them.
Facebook: https://www.facebook.com/SaigosanPH
Instagram: https://www.instagram.com/saigosan.ph
TikTok: https://www.tiktok.com/@saigosan.ph
FAQs
Where is Saigosan located?
Saigosan is located on the 3rd Floor, Uptown Mall, Bonifacio Global City, Taguig.
Does Saigosan have social media pages?
Yes, Saigosan does have social media pages. Check out the links listed in the Social Media Page section.
What are Saigosan's business hours?
It is open from 10:00 in the morning until 10:00 in the evening (Mall hours) from Monday to Sunday. 
Is this restaurant halal-certified?
No. Saigosan serves pork dishes and may use lard on their food items that are haram with our Muslim friends. Therefore Saigosan is a non-halal-certified restaurant.
I want to book a reservation at Saigosan. Where should I call?
For your inquiries and reservations at Saigosan, all you have to do is call them directly at 09158126855.
Conclusion
Saigosan menu is so impressive, it's impossible for you not to find what you want. They offer a wide variety of mouthwatering dishes that will surely satisfy your Japanese-Western cuisine cravings. This place is awesome, they have a very comfortable and cozy place and I really like the vibe. Plus their food selections have a lot to offer. Crews are okay nice and helpful, the vibe at their restaurant is easy plus the restaurant is well maintained too. The foods that they offer are affordable, to be honest with high quality and I hope you guys consider that they are serving affordable and quality food. Overall experience was great and will definitely come back. Highly recommended for every foody out there like me who loves delicious foods with affordable prices.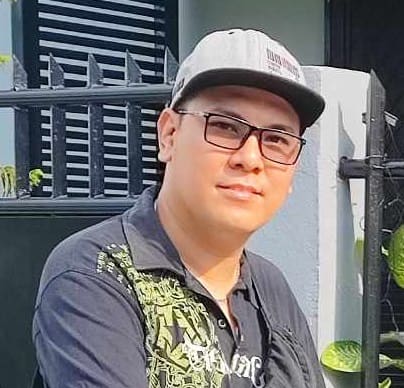 Hi! I'm Nivek Strife, the person who made MenuPH. I'm the one who added most of the popular menus you see on this website, and I really hope you enjoy them! Feel free to check them all out.
Growing up, I was surrounded by lots of tasty foods, like the classic Adobo and the sweet Leche Flan. That love for the many flavors of the Philippines is what got me excited about adding to MenuPH. When I learned how to make websites, I saw the need for a place to show off all the amazing Filipino dishes, and that's how MenuPH started.
MenuPH isn't just a website; it's like a fun journey into food. I've teamed up with famous chefs and found great places all over the Philippines to bring you a bunch of menus that show off the best of Filipino cuisine. Whether you're into the usual dishes or new twists, MenuPH is here to guide you through the rich world of Filipino flavors.
With MenuPH, my aim is to help local businesses, talk about good food choices, and make a group of friends who love food. No matter if you like fancy restaurants or street food, MenuPH has something for you. Come join me on this food adventure as we find great places, taste real flavors, and enjoy the unique food traditions that make the Philippines awesome.