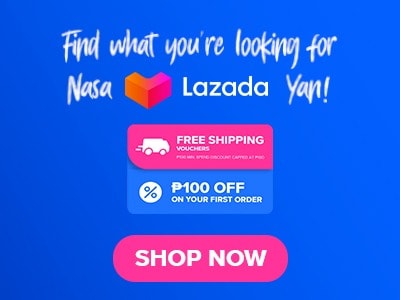 The TGI Fridays menu offers a wide range of American-style dishes with a mix of international flavors. Their starters, such as the famous loaded potato skins and buffalo wings, are popular choices. The menu also includes salads, burgers, sandwiches, pasta dishes, and seafood options. Their entrees feature a variety of meats, vegetarian options, and a classic dessert selection. TGI Friday's also offers a variety of alcoholic and non-alcoholic beverages, including signature cocktails like Long Island iced tea and margaritas.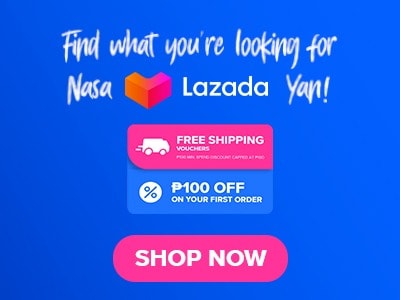 Menu Items
Price (PHP)

Appetizers

FRIDAYS™ MOZZARELLA
375
FRIED CALAMARI
495
FRIDAYS™ CHILI BALLPARK NACHOS
545
TRUFFLE POTATO CRISPS
295
FRIDAYS™ TRIO
1045
SEAFOOD PLATTER
1695
BONELESS BUFFALO BITES
450
FRIED MAC & CHEESE BITES
375
WINGS
450

SOUPS & SALADS

FRENCH ONION SOUP
295
CAESAR SALAD
345
CALYPSO CALAMARI SALAD
535
ORIENTAL SESAME SALAD
345
PUMPKIN SOUP
160
BUFFALO CHICKEN AND HONEY BLEU CHEESE SALAD
595
KALE & QUINOA SALAD
395

FRIDAYS™ SIGNATURE CREATIONS

FRIDAYS™ SIGNATURE SALMON
895
FRIDAYS™ SIGNATURE PORK CHOP
595
FRIDAYS™ SIGNATURE BABY BACK RIBS & SHRIMP
1195
FRIDAYS™ SIGNATURE CHICKEN & SHRIMP
795
FRIDAYS SIGNATURE BABY BACK RIBS HALF
995
FRIDAYS SIGNATURE BABY BACK RIBS FULL
1895

PRIME HAND CUT STEAK

NEW YORK STRIP STEAK
1205
RIBEYE STEAK
1805

FRIDAYS CLASSICS

CHICKEN FINGERS
425
GRILLED BBQ CHICKEN
660
CHIPOTLE CHICKEN
695
FISH AND CHIPS
495
6 SPICE CHICKEN
395
BABY BACK RIBS
1005
PACIFIC GRILLED PORK CHOP
585
SIZZLIN' CHICKEN FAJITAS
660

LOCAL FAVORITES

CRISPY SMOKED FISH
359
FILIPINO PORK LIEMPO
535
THREE-MEAT PLATTER (SERVES 3-4)
1895

BURGERS

SHIITAKE TRUFFLE BURGER
665
FRIDAYS™ CHEESEBURGER
595
HANGOVER BURGER
685
FRIDAYS SIGNATURE BURGER
660
GUACAMOLE BURGER
695

PASTA & SUPERTHIN CRUST

CAJUN SHRIMP AND CHICKEN PASTA
345
SCALLOPS AND SCAMPI
345
TOMATO ARUGALA
275
BAKED MAC AND CHEESE
395
SPAGHETTI ALFREDO
345
TUSCAN SCALLOPS PASTA
445
SPICY JAMBALAYA
510
FOUR CHEESE WITH HONEY
555
SHRIMPS & SCALLOPS
575
PEPPERONI CRISPS
575
TRUFFLE BACON & MUSHROOM
605

SHARING AND BUNDLES

SOUTHERN PLATTER
2725
WINGS PLATTER ( 3 FLAVORS)
1225
BUCKET OF BONES
2725
SEAFOOD PLATTER
1695
3 MEAT PLATTER
1895
About TGI Fridays
TGI Friday's is a casual dining restaurant chain that originated in the United States and now has locations worldwide, including the Philippines. The restaurant is known for its lively atmosphere, American-style dishes, and signature cocktails. Overall, TGI Fridays in the Philippines offers a fun and casual dining experience with a diverse menu that caters to a range of tastes.
TGI Fridays Menu Best Seller
This menu consists of different dishes that are delicious, and filling, and can cater to different tastes and preferences.
FRIDAYS™ SIGNATURE PORK CHOP – This dish uses pork chops as its main ingredient, which is then cooked until the outer layer becomes crispy and the color turns golden brown. The pork chops are made juicy and tender inside even while having a crispy coating on the outside. FRIDAYS™ SIGNATURE PORK CHOP is a must-try for any meat lover.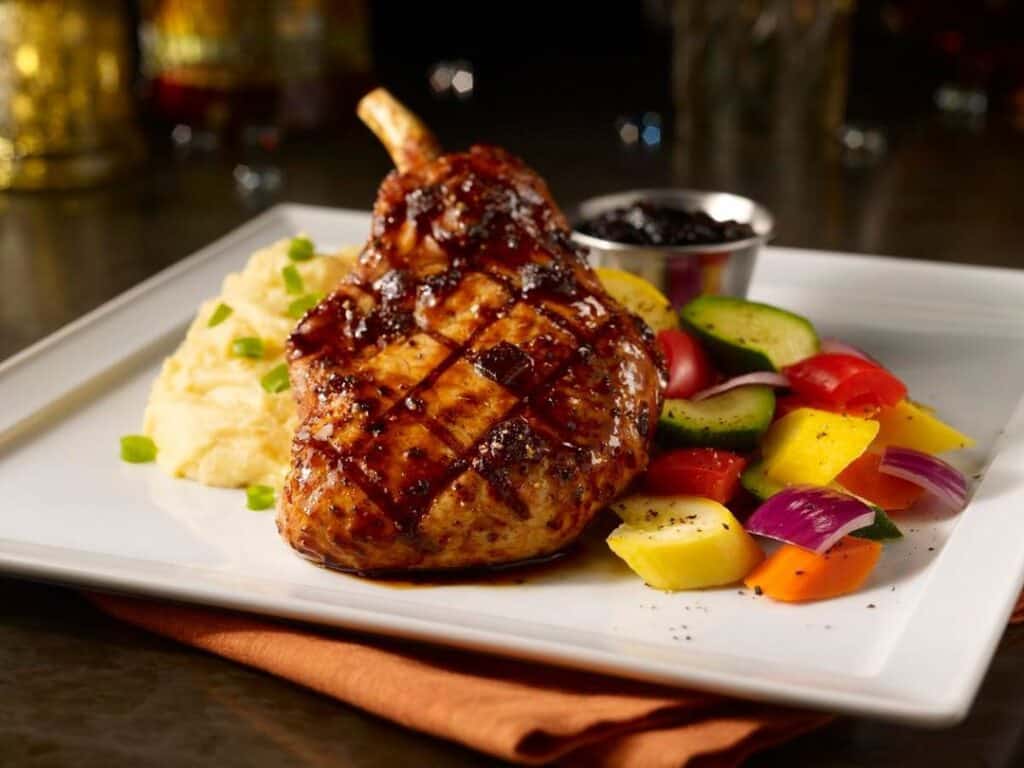 FRIDAYS™ SIGNATURE BABY BACK RIBS & SHRIMP – This dish uses both baby back ribs and shrimp as its main ingredients and has a delightful combination of sweet and savory flavors. The ribs are fall-off-the-bone tender and glazed in BBQ sauce, while the shrimp add a touch of freshness that complements this dish perfectly.
FRIDAYS™ SIGNATURE CHICKEN & SHRIMP – It is a surf and turf dish that has both chicken and shrimp. The chicken is cooked to be moist and flavorful, while the shrimp adds a nice seafood element to the dish. It is served with mashed potatoes and mixed vegetables, making this dish perfect for those who came to TGI Fridays for a well-rounded meal.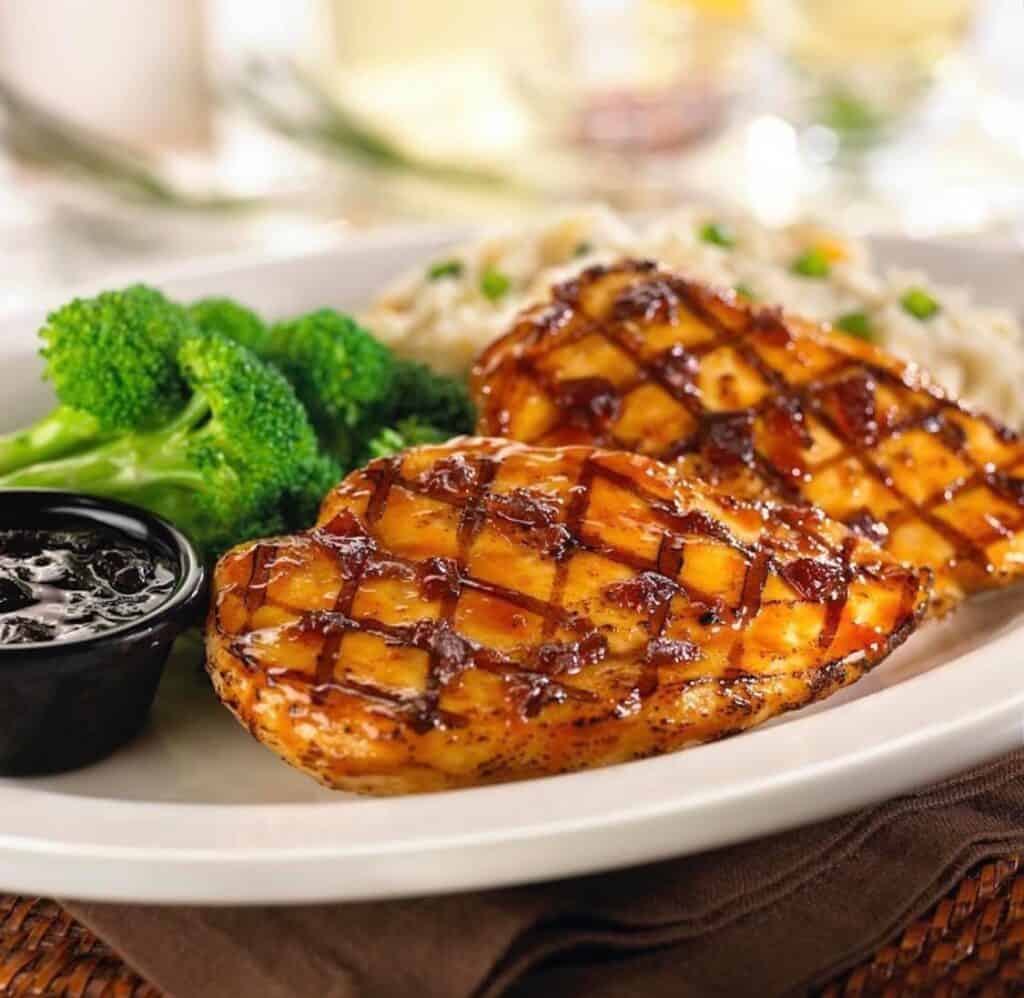 FRIDAYS SIGNATURE BABY BACK RIBS HALF – This dish is the smaller version of FRIDAYS™ SIGNATURE BABY BACK RIBS & SHRIMP. It may be a smaller version, but it doesn't lag in terms of aroma and flavor. The ribs are cooked perfectly, and with the addition of the sauce, this dish is finger-licking good! It is served with fries and coleslaw which makes it even more satisfying.
NEW YORK STRIP STEAK – The dish is perfect for those steak lovers who want their steak customized. This dish can be cooked to the customer's preference and seasoned with just the right amount of herbs and spices that they want. It is served with fries and a mix of vegetables, giving the customers a classic, filling meal.
Appetizers
This menu from TGI Fridays offers a wide selection of finger foods that are perfect for sharing or as a starter to a full meal.
TRUFFLE POTATO CRISPS – TGI Friday infused the classic potato crisps with truffle oil and topped them with parmesan cheese. The flavor combination this twist provides is just heavenly, because of how perfectly the chips are cooked. The portion size is generous, making it a perfect snack for sharing with friends or as a starter before the main course.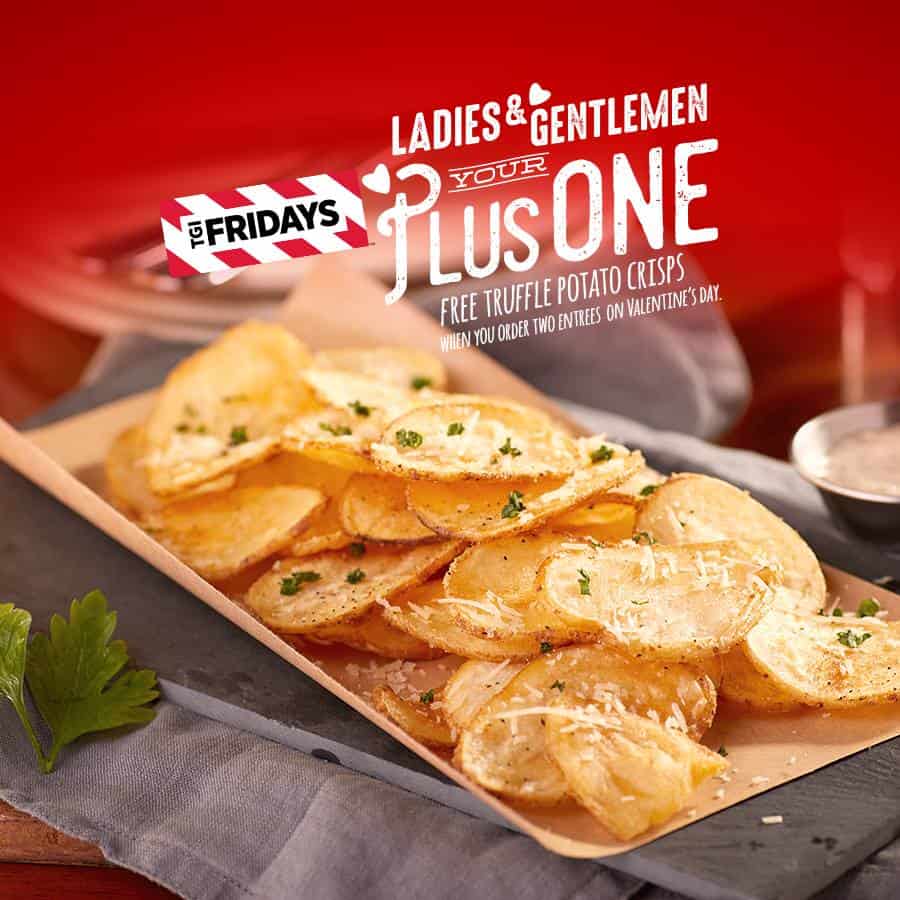 FRIDAYS™ TRIO – This appetizer's trio includes mozzarella sticks, loaded potato skins, and crispy green beans and is perfect for those customers who can't decide what they want to eat. Each of them is perfectly cooked, resulting in an amazing texture and delicious taste. It is a perfect dish for a light meal or as an appetizer.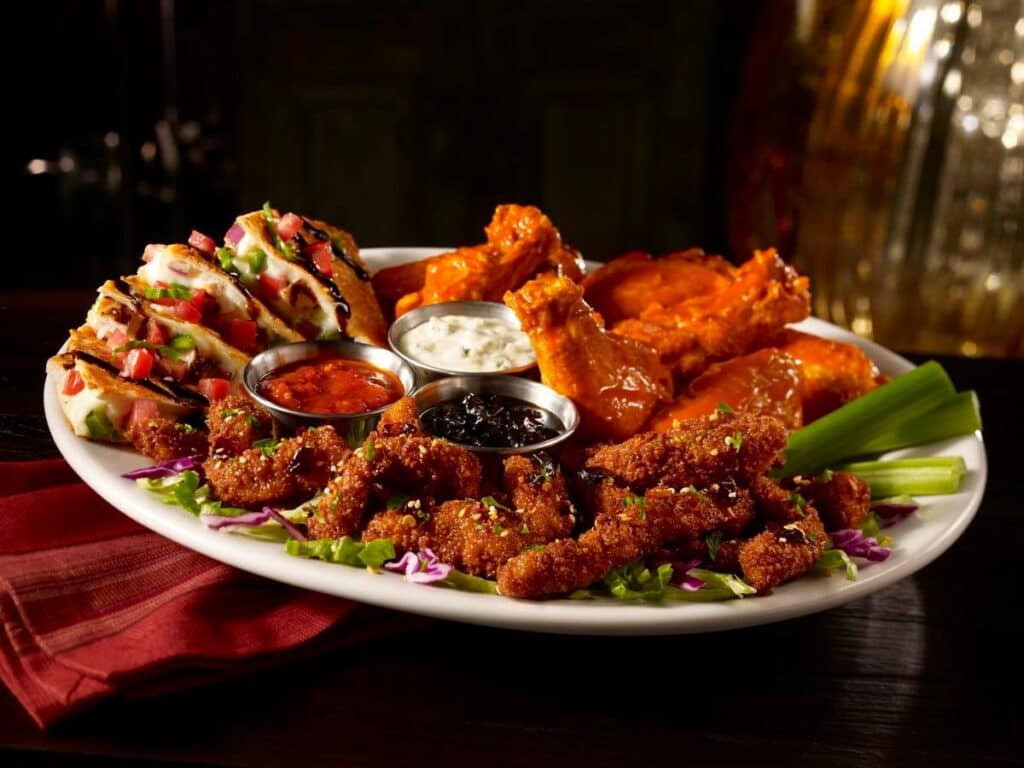 SEAFOOD PLATTER – This dish was specially made for seafood lovers. It includes a combination of crispy shrimp, calamari, and whitefish that is served with tartar and cocktail sauce. It is perfectly seasoned and lightly breaded, resulting in just the right amount of crispness. It is served with a dipping sauce, which adds an extra burst of flavor to this already great appetizer.
TGI Friday's Signature Creations
TGI Friday's Signature Creations menu offers a range of unique and delicious dishes like their Signature Pork Chop, Baby Back Ribs & Shrimp, Chicken & Shrimp, Baby Back Ribs Half, and New York Strip Steak. Each dish is perfectly cooked and bursting with flavors that will satisfy your cravings.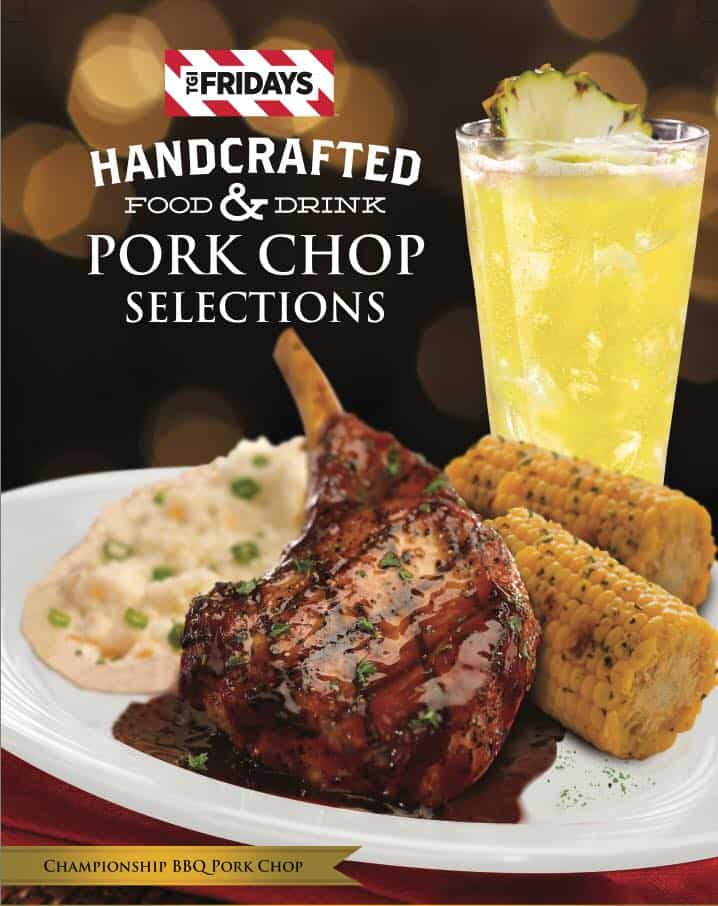 Prime Hand-cut Steak
This menu is a must-try for steak lovers. It features premium cuts of beef cooked to perfection and served with your choice of sides. The steak is juicy, tender, and cooked to perfection, making it a perfect option for those who want to have a hearty meal at TGI Fridays.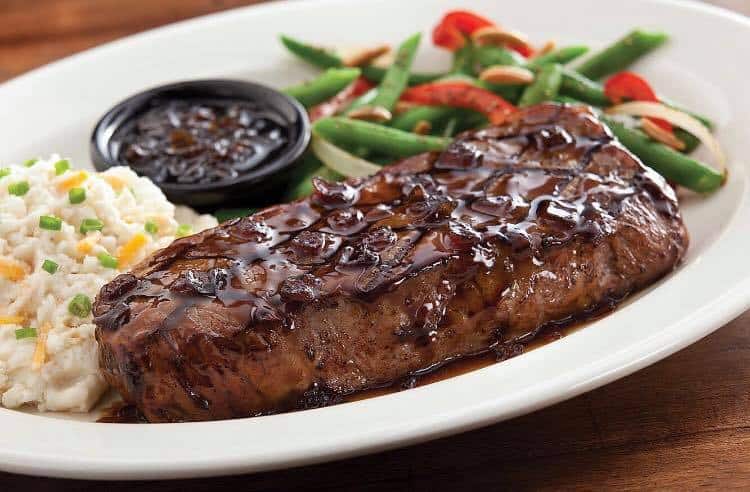 TGI Fridays Promo Menu
This menu is a great way to save money while still enjoying delicious food. Their Truffle Potato Crisps, Fridays Trio, Seafood Platter, Boneless Buffalo Bites, and Fried Mac & Cheese Bites are all excellent choices that are very affordable and won't hurt your budget.
FAQs
Who owns TGI Fridays Philippines?
TGI Fridays Philippines is owned and operated by the Bistro Group, a leading operator of international casual dining brands in the country. The Bistro Group has been in the business for over two decades and has a portfolio of over 20 international brands with more than 80 outlets nationwide.
What is TGI Fridays best known for?
TGI Friday's is best known for its casual dining atmosphere, lively bar scene, and signature menu items such as loaded potato skins, sizzling fajitas, and colorful cocktails. The restaurant chain is also known for its celebration of the end of the workweek with its "Thank God It's Friday" slogan and offers various promotions and deals throughout the week.
Is TGI Friday's burger good?
TGI Friday's is known for its burgers and has a variety of options on its menu. Their burgers are good, but in the end, it just depends on an individual's taste preferences.
TGI Fridays Menu Delivery
TGI Friday's offers delivery options for customers who prefer to enjoy their food in the comfort of their own homes. To place an order, customers can visit TGI Friday's website or mobile app and select the delivery option. They will then be prompted to enter their location and browse the menu offerings. Another option is to download delivery applications like GrabFood and FoodPanda.
Social Media Pages
If you want to stay up-to-date with TGI Fridays' latest promotions and discounts while also showing your support, consider visiting, following, or subscribing to their social media pages. TGI Fridays frequently update their menu with new items, and you can be the first to know about these updates by checking their social media accounts. Don't miss out on any exciting offers – follow TGI Fridays today!
Facebook: https://facebook.com/TGIFridaysPhilippines/
Instagram: https://instagram.com/tgifridaysph/
Twitter: https://twitter.com/tgifridaysph
Conclusion
TGI Friday's serves a wide range of dishes to suit a variety of tastes and preferences. Their menu has something for everyone, from American comfort foods to international dishes and other cuisines. Their focus on quality ingredients, excellent service, and lively atmosphere make it a popular choice for casual dining and social gatherings with friends and family. TGI Fridays is a great option for those looking for a fun dining experience with a diverse menu.