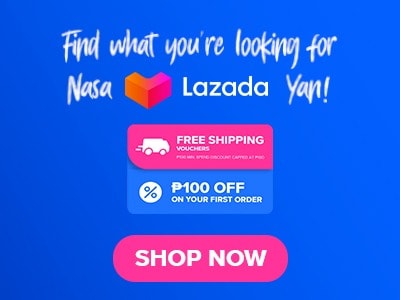 Another day for another Japanese restaurant as we take a flavorful step into the world of culinary mastery with the authentic flavors of Japanese cuisine curated by master chefs. Introducing Luxin – The Flow! a restaurant that will transport you to the heart of Japan from their exquisite Sushi and Sashimi up to their savory ramen and other Japanese delicacies. They offer a very reasonable price on their menu so you can surely make the best out of it.
Below, you'll find the updated list of Luxin – The Flow menu prices.
Menu Items
Price (PHP)

Flavoured Tea

Tamago Roll Sushi
150
Conch Sushi
150
Shimasaba Sushi
150
Fresh Shrimp Sushi
200
Lapu-Lapu Sushi
250
Meka Sushi
250
Garlic Butter Steak Sushi
200
Tenderloin Steak Sushi
250
Ika Sushi
150
Smoked Ika Sushi
150
Crab Stick Sushi
150
Asparagus Sushi
90
Truffle Tuna Akami Sushi
250
Octopus Sushi
200
Beetroot Salmon
200
Elephant Clam Sushi
250
Eggplant Sushi
90
Unagi Sushi
250
Tuna Sushi
200
Fresh Salmon Sushi
200
King Prawn Sushi
200
Salmonelly Sushi
250
Smoked Salmon Sushi
200
Garlic Cheese Shrimp Sushi
250
Inari Sushi
150
Spam Sushi
150

Luxin Specials Sushi

Smoked Ducks Sushi
250
Premium Kanis Sushi
250
Hokkigai Sushi
250
Ama Ebis Sushi
250
White Kimchi with Flat Fish Sushi
250

Gunkan

Corn Gunkan
90
Negitoro Gunkan
250
Scallop Gunkan
200
Uni Mousse
250
Tuna Salad Gunkan
90
Baby Octopus Gunkan
200
Ikura Gunkan
250
Tobiko Gunkan
200

Rolls

Ebi Tempura Roll
200
Salmon Roll
150
Beef Bulgogi Roll
150
American Cheese Roll
90
Tobiko Roll
150
Fresh Tuna Roll
200
Crab Meat Roll
150
Hamonigiri
90

Maki

Tuna Hoso Maki
90
Salmon Hoso Maki
90
Tamago Hoso Maki
90
Futo Maki
200

Sashimi

Tuna Akami Sashimi
250
Home-made Smoked Salmon Sashimi
250
Tuna Tataki
200

Additional Japanese Delicacies

Chawanmushi
90
Fried Tofu Ponzu
90
Tomato Salad
90
Fruit Salad
90
Fresh Salmon Salad
200
Tamago Sando
150

Comfort Food

onkatsu
610
Beef Gyudon
690
Inari U-Don
430
Zaru Soba
450
Maguro Zukedon
600
Gyoza
390
Salmon Poke
620
Katsu Don
650

Shabu Shabu Set

Beef Brisket 120g
750
Iberico Pork Belly
690
Lamb Shoulder 120g
790
Mixed Chicken 180g
590
King Prawn 120g
850
Plant Ball (for vegetarian)
590

Luxin Premium Dish

Beef Wagyu 100g
1550
Additional Wagyu
1,100
Lobster Tail 1 pc
1,400
Additional Lobster Tail
1,250
Luxin Thunder Bolt (Beef Striploin) 100g
1,200
Additional Luxin Thunder Bolt
850
Imported Beef Tenderloin 100g
1,100
Additional Beef Tenderloin
800

Luxin Premium Set Menu

2 Pax
2,888
4 Pax
5,888
6 Pax
8,888

A La Carte Tempura Skewers

Ebi Tempura
810
Beef Wagyu
1,200
Chicken Karaage
690
Enoki
510
Squid Tempura
600
Teriyaki Chicken Wings
450
Vegetable Tempura
450
Mixed Vegetable
390
Deep Fried Spring Roll
510
Chicken Thighs
450

A La Carte Charcoal Grilled

Wagyu Sirloin
1,500
Lobster Tail with Grilled Leeks
1,400
Garlic Buttered Scallops (Half Shell)
850
Butter-Flavored Seared Salmon with Vegetables
780
Black Tiger Prawn (Baked in Salamander with Butter)
780

À La Carte Sushi

Luxin Special Sushi Set (10 pcs)
1,200
Salmon Sushi Set (10 pcs)
930
Tuna Sushi Set (10 pcs)
920

Sashimi

Salmon Belly Sashimi (Aged with Kelp)
1,200
Salmon Sashimi (Aged with Kelp)
1,000
Lapu-Lapu Sashimi (Fresh)
1,100
Tuna Akami Sashimi (Tuna Loin)
950

Sashimi Moriawase

Small
980
Medium
1,750
Large
3450

Kids Menu

Japanese Mild Curry Rice
310
Kindergarten Cheese Cutlet
300
Jacob's Kids Fried Rice
280

Dessert

Vanilla Matsna Ice Cream
210
Chocolate Frozen Mochi (Japanese Frozen Rice Cake)
250
Manjoo Modern Japanese Manju
210

Chilled Juices

Orange
200
Mango (Seasonal)
200
Apple (Seasonal)
200
Guava (Seasonal)
200

Japanese Juices

Horoyoi Apple
125
Horoyoi Hapikleyakult
125
Horoyoi Yuzu Lemonade
125

Iced Tea

Lemon Iced Tea
160
Peach Iced Tea
160
House Blend
160

Coffee

Iced Americano Iced
150
Iced Americano Hot
140
Cappuccino Iced
180
Cappuccino Hot
170
Cafe Latte
180
Espresso
100
Double Espresso
120
Iced Latte
190

Bottled Water

Wilkins Distilled 500ml
70
Evian 500ml
170
Perrier 250ml
200
San Pellegrino 250ml
170

Soft Drinks

Coke (Regular/Zero)
100
Sprite (Regular/Zero)
100
Royal Tru Orange 330ml
100
Ginger Ale
200
Schweppes Tonic
130
Schweppes Soda
130

Home Party

Good for 6-8 Pax
9,888
About Luxin
Luxin is a Japanese restaurant famous for its exquisite sushi and sashimi along with its savory ramen. they're very dedicated to providing excellent dining that will transport you into a whole new world. They take a great branding as the Flavors of Japan with their Sushi and Luxin Special Sushi along with other additional Japanese Delicacies. They are also famous for their comfort food collection Shabu Shabu Set which features the finest cuts of meat that unleashes the best flavors of Japan.
Luxin – The Flow Menu Best Seller
For the most awaited part! There are lots of exquisite dishes that are finely crafted by their master chefs to give you an unforgettable dining experience while savoring these best-selling dishes from Luxin.
Wagyu Beef Teppanyaki – Experience eth burst in the burst-in-the-mouth flavors with this wagyu beef teppanyaki that highlights a cooked-to-perfection teppanyaki grill that features a tender flavourful bite.
Gyoza – Luxin's version of this Gyoza is made special and highlights the fresh and enticing journey to the flavorful mixture of meat and vegetables that are perfectly seared to fully give you an irresistible gyoza appetizer.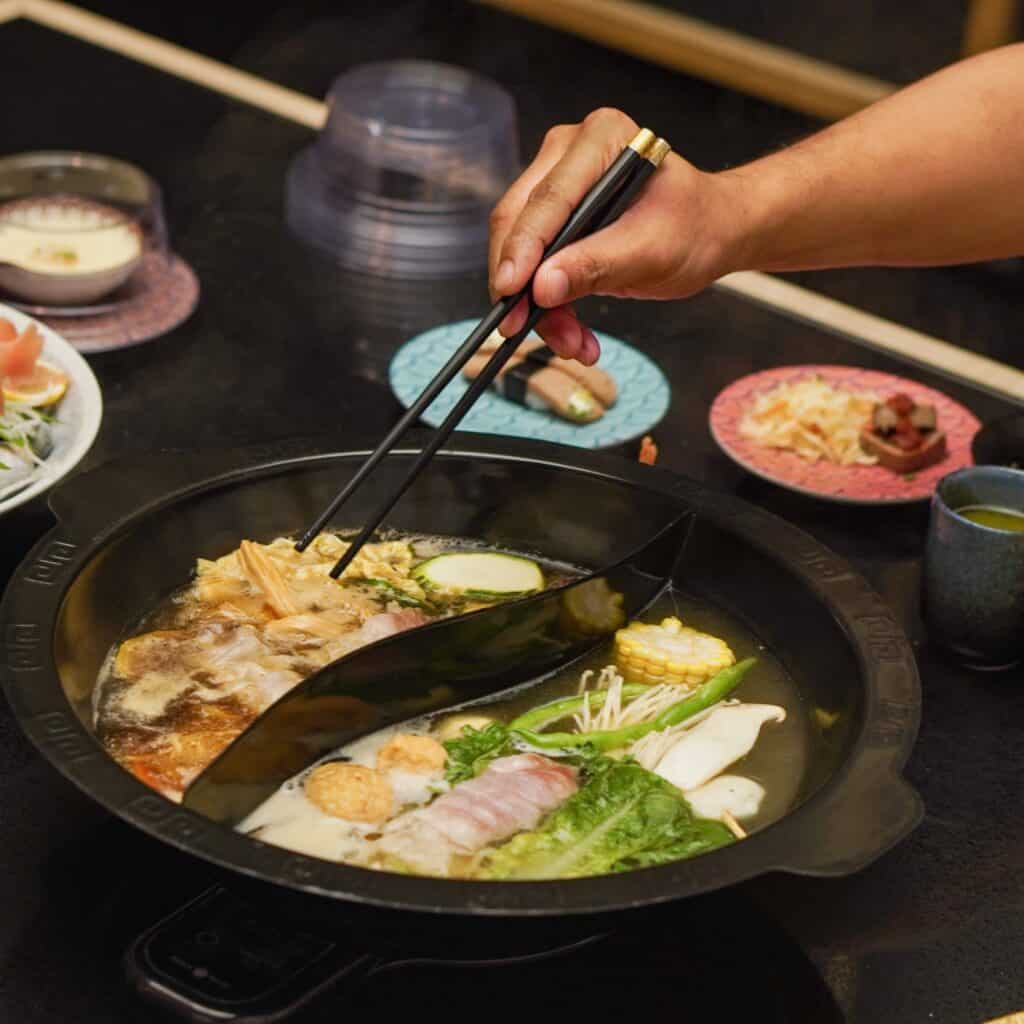 Tonkatsu Ramen – This ramen is one of their favorite ramen that highlights a rich and creamy pork that is cooked in a meticulous process that creates a delightful base of tender pork slices.
Tempura Moriawase – Indulge in this tempura assortment that features a spring and vegetables along with other seafood. Every bite of this tempura is light and absolutely crispy, fully enhancing the flavors with the dipping sauce that you will definitely love.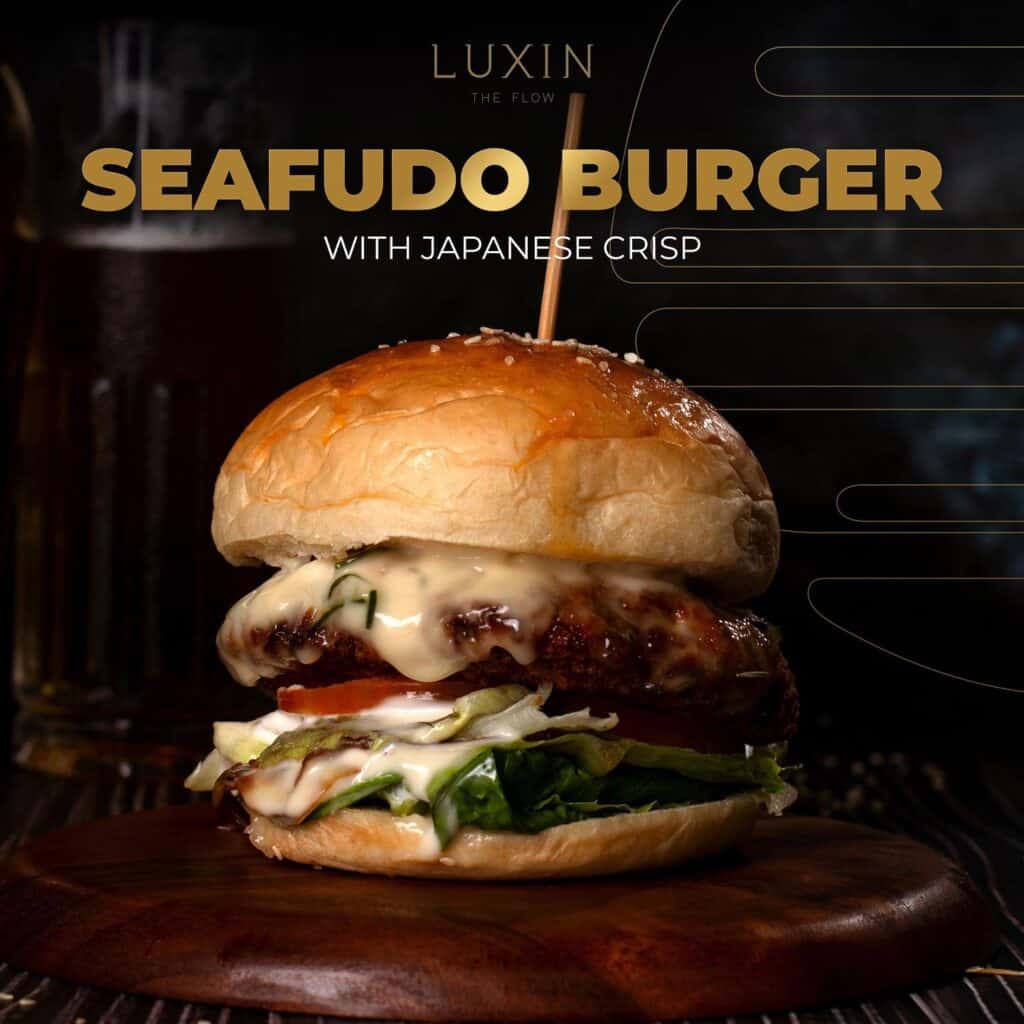 Unagi Don – Time for the classic in this Japanese dish that features a grilled eel glazed that is flavored with sweet and savory sauce served in a flavorful bed of steamed rice.
Sushi
These collections of Sushi menu at Luxin are the art of masterpiece that unleashes the simplicity and precision of their master chefs. It highlights the seafood and other ingredients.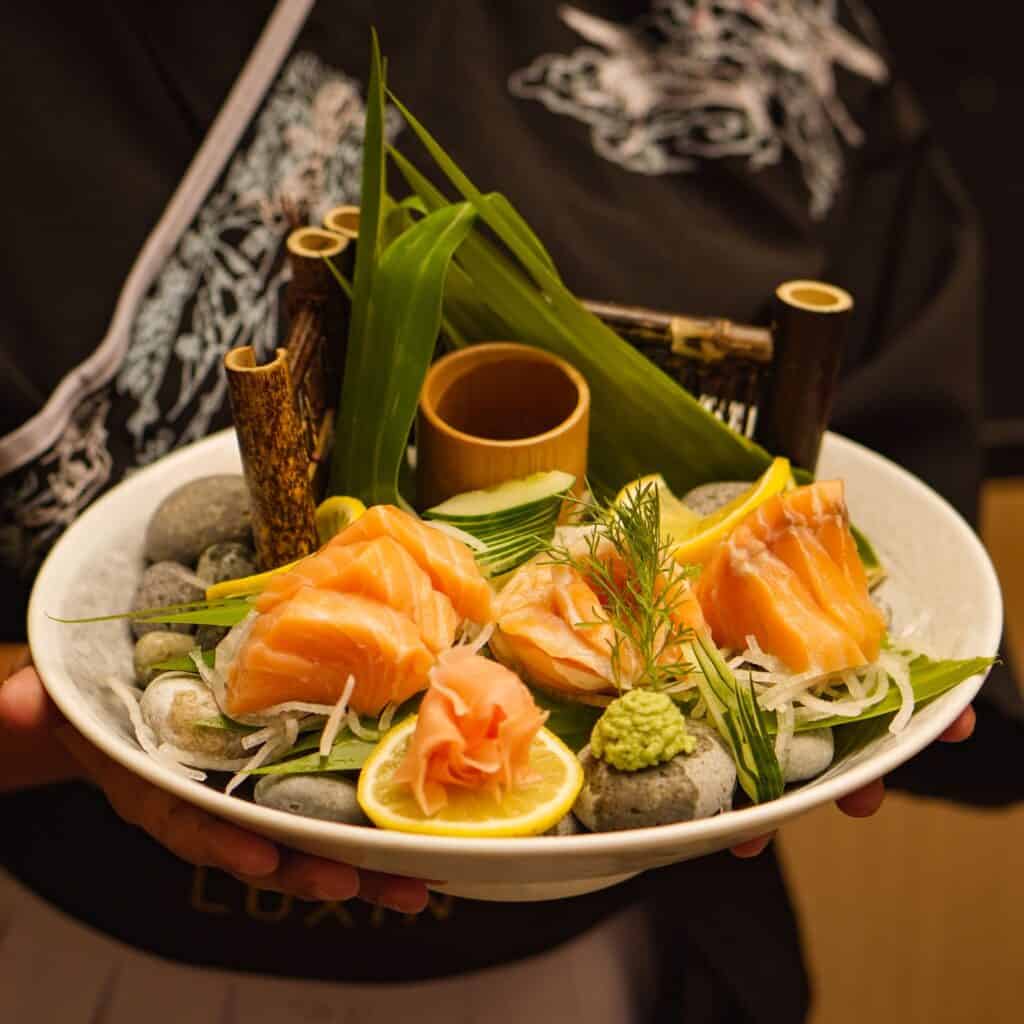 Tamago Roll Sushi – A delicate yet delightful sushi roll that showcased the fully Japanese omelet on a flavorful layer of seasoned rice and wrapped with a sheet of seaweed.
Garlic Butter Steak Sushi – This fusion of Japanese and Eastern cuisine that is served on this platter highlights the succulent slices of grilled steak that are infused with aromatic flavors and rich fillings.
Tenderloin Steak Sushi – A luxurious choice for your expensive taste! This sushi features a tender and high-quality tenderloin steak that is seared to perfection giving you a delightful contrast of textures.
Fresh Shrimp Sushi – This fresh shrimp sushi has a natural sweetness you will surely love. It has delicate flavors and perfectly cooked shrimp that are elegantly draped over a mound of perfectly seasoned rice.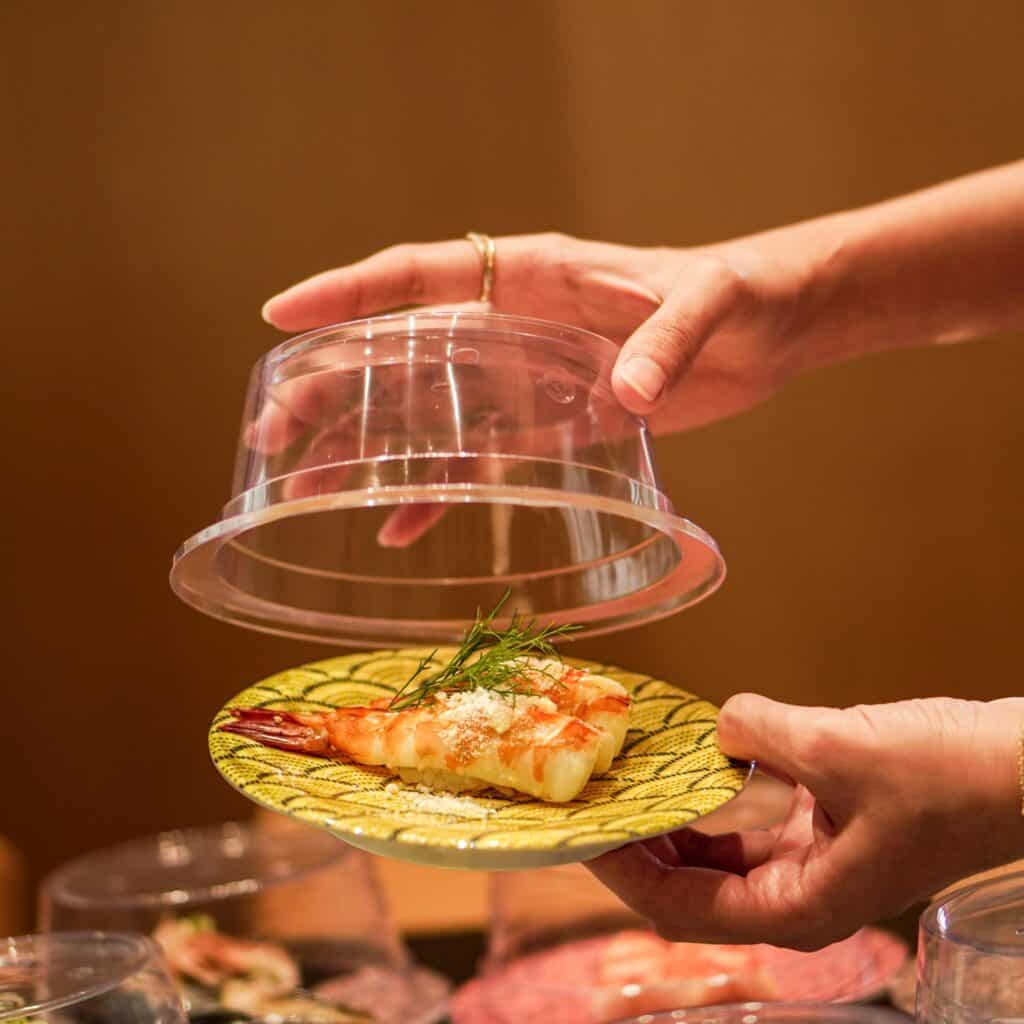 Comfort Food
Luxin's is here to bring extra warmth and a satisfying meal with this comfort food selection that is famous for its hearty and very familiar flavors that you will surely love.
Tonkatsu – A classic and well-loved dish that is breaded in deep-fried pork cutlets. It highlights pork that is absolutely tender and crispy. It has a golden brown texture and is accompanied by various veggies.
Beef Gyudon – A very comforting bowl is here to serve thinly sliced beef that is simmered in a sweet and savory sauce. It's a healthy and satisfying dish that offers a satisfying experience for everyone who is looking for a filling meal.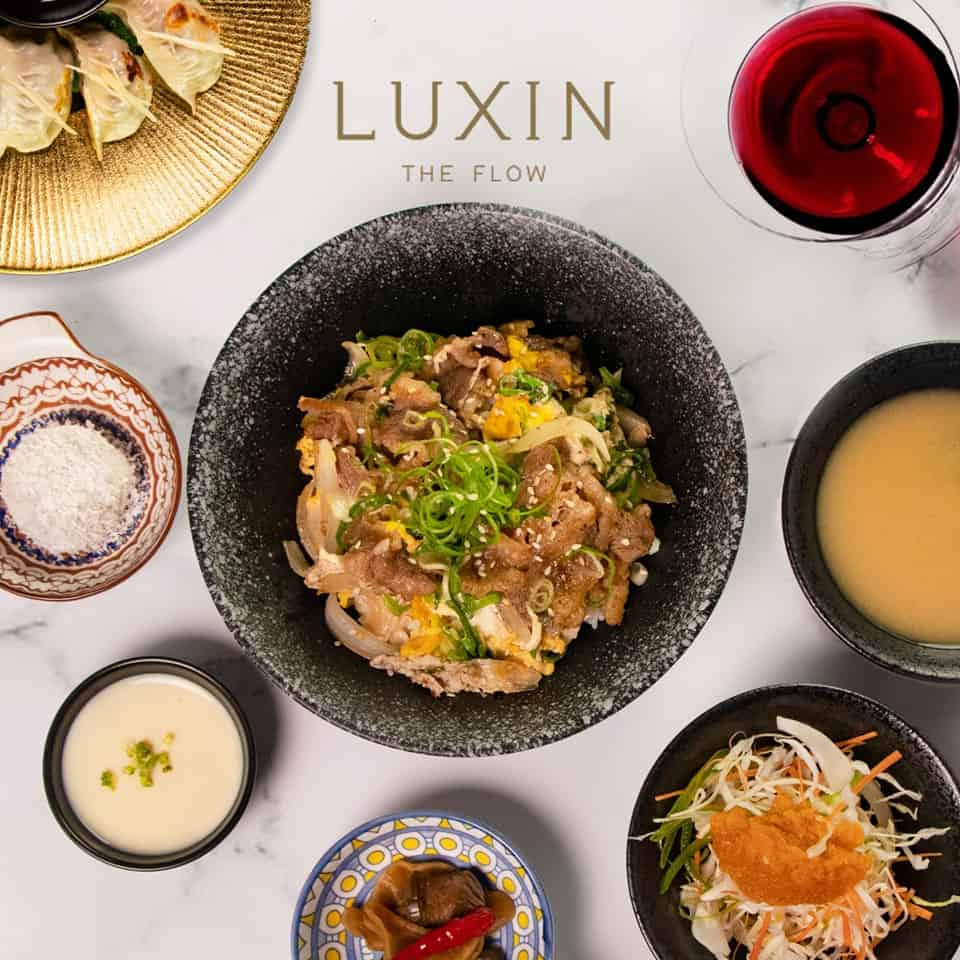 Inari U-don – Inari Udon combines your Japanese favorites that feature udon noodles and inari sushi. It has a chewy udon and is served with delightful and flavorful broth.
Zara Soba – Time for the traditional! This traditional Japanese noodle dish offers you thin buckwheat that is served in cold and flavorful dipping sauce. It has a very refreshing option perfect for everyone who loves noodles.
Luxin – The Flow Menu Delivery
Do you want some more? I am sure you are now satisfied with Japanese food. However, they are not offering any food delivery service from their menu so it is best to visit their store for a full-blown experience of Japanese dining with exquisite meals. Their dining offers a very cozy and inviting atmosphere with a luxurious view of the Japanese setting. You will never regret visiting their store so head on and treat yourself to this delightful meal.
Social Media Pages
Expect a visual symphony of creatively crafted dishes that are as beautiful as they are delicious. By following them, you'll step into a world of edible masterpieces that will ignite your senses.
Facebook: https://www.facebook.com/LuxinTheFlow
Instagram: https://www.instagram.com/luxinph
TikTok: https://www.tiktok.com/@luxintheflow
Frequently Asked Questions
What type of cuisine does Luxin offer?
Luxin – The Flow menu offers exquisite collections of authentic Japanese dishes that are seared to perfection offering you culinary bliss and excellent dining.
What is Luxin known for?
Luxin is known for its sushi and shabu shabu set. They are also quite famous for their Comfort food and Ala Carte platters.
What are the operating hours of Luxin?
Lyxin operated from 11:30 AM to 2:30 PM and 5:30 PM to 11 PM
Where is Luxin located in the Philippines?
Planning to visit their store? great because you can visit them on the Ground Floor, Active Fun Building, 9th Ave., BGC, Taguig.
Conclusion
For the overall experience, I really love how it went well and smoothly which warms my heart tremendously. Their meticulously crafted sushi is truly showcasing the authentic tradition of Japanese cuisine as well as their comforting classics. Indeed, Luxin will provide a premium quality of dining that will truly transcend the ordinary. Their dedicated chefs are worthy of appreciation for every piece of art that is packed with freshness and utmost precision. I love their tamago sushi roll which is something that I had truly indulged in their collection as well as their butter steak sushi that exudes sophistication and luxuriousness. Their comforting food is definitely one of the must-tries, especially for your first time because it offers a safe option for everyone who is taking a flavorful first step into Japanese cuisine.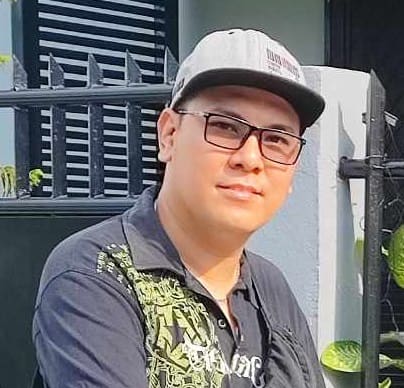 Hi! I'm Nivek Strife, the person who made MenuPH. I'm the one who added most of the popular menus you see on this website, and I really hope you enjoy them! Feel free to check them all out.
Growing up, I was surrounded by lots of tasty foods, like the classic Adobo and the sweet Leche Flan. That love for the many flavors of the Philippines is what got me excited about adding to MenuPH. When I learned how to make websites, I saw the need for a place to show off all the amazing Filipino dishes, and that's how MenuPH started.
MenuPH isn't just a website; it's like a fun journey into food. I've teamed up with famous chefs and found great places all over the Philippines to bring you a bunch of menus that show off the best of Filipino cuisine. Whether you're into the usual dishes or new twists, MenuPH is here to guide you through the rich world of Filipino flavors.
With MenuPH, my aim is to help local businesses, talk about good food choices, and make a group of friends who love food. No matter if you like fancy restaurants or street food, MenuPH has something for you. Come join me on this food adventure as we find great places, taste real flavors, and enjoy the unique food traditions that make the Philippines awesome.