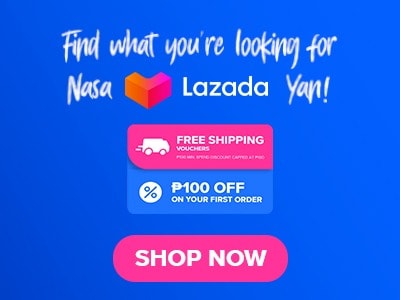 Experience the finest flavor of Japanese cuisine that caters to all of your various cravings in this restaurant that I will recommend today. Introducing Fukudaya! The home of your favorite Japanese food. From its famous Tonkatsu Set to their Ala Carte appetizers, this restaurant deserves to be added to your next Japanese restaurant hopping adventure. Let us take a wonderful voyage in this menu collection that is coming right up!
Below, you'll find the updated list of their menu prices.
Menu Items
Price (PHP)

Lunch Menu

Tonkatsu Set
620
Hamburger Steak Set
670
Mount Fuji Roll
600
Kakiage Tem Don
420
Hiyashi Curry Don
400
Beef Curry
550
Fukudaya Gozen
750
Ebi Tempura Gozen
670
Nigiri Gyozen
720
Saba Shioyaki Gyozen
700
Beef Steak Kamameshi
700
Chirashi Suhi
700

A La Carte - Hot Appetizer

Deep Fried Chicken in Honey Chili...
450
Fried Tofu with Eggplant in Miso...
350
Simmered Beef and Cabbage in Sp...
550
Crab Cream Croquettes
370
Fluffy Baked Egg Custard
300
Deep Fried Pork Belly
360
Japanese Omelette
390
Deep Fried Color Vegetables and...
390
Fried Sukiyaki Spring Roll with...
320
Steamed Squid Dumplings with...
380
Simmered Radish with Foie-Gras...
680
Grilled Squid in Teriyaki Sauce...
450
Grilled Chicken Sansyo Flavor
490
Grilled Pork Belly in Ginger Sauce
420
Japanese Style Fried Potato...
230
Grilled Salmon Belly in Teriyaki...
570

A La Carte - Hot Appetizer

Seared Spanish Mackerel with...
490
Sea Urchin with Tofu in Dashi...
460
Soba Noodles with Aromatic...
350
Sake Lees Dip with Crackers
240
Aji Sashimi with Aromatic...
450
Marinated Tuna, Tomato and...
420
Deep Fried Sardine with...
300
Salmon Carpaccio with...
450
Potato Salad with Soft Boiled...
290
Marinated Cheddar Cheese in...
230
Edamame
190
Fresh Cucumber with Spicy...
280
Chinese Cabbage Salad in...
290
Spicy Tuna with Crispy...
490
Boiled Sliced Pork Belly...
390
Marinated Duck Breast in...
550

Seafood

Grilled Salmon with Vinegar...
680
Pan Fried Coated Tuna with...
700
Cutlass Fish Kabayaki
590
Grilled Spanish Mackerel...
700
Grilled Mackerel with...
530
Grilled Salmon Head with...
590
Gindara Teriyaki
1280

Tempura

Assorted Seafood Tempura
600
Seafood Kakiage
400
Shrimp Tempura (3pcs)
390
Shrimp Tempura (6pcs)
720
Assorted Vegetable Tempura
400

Rice & Noodles

Garlic Rice in Iron Kama Pot
460
Udon Noodles in Fish Broth...
550
Sesame Marinated White Fish...
580
Soba Noodles with Assorted...
580
Japanese Steamed Rice and...
180
Japanese Seafood Fried Rice
480
Salmon Flakes on Rice in...
320
Udon Noodles with Pork...
590
Garlic Rice
180

A La Carte Sashimi

Tuna Sashimi
500
Horse Mackerel Sashimi
450
Salmon Sashimi
550
Mackerel Sashimi
450
Lapu-Lapu Sashimi
550
Sea Urchin Sashimi
480
Squid Sashimi
450
Octopus Sashimi
450
Sweet Shrimp Sashimi
1480

Assorted Sashimi

Assorted Sashimi (9 Kinds)
2400
Assorted Sashimi (5 Kinds)
980
Assorted Sashimi (3 Kinds)
620

Meat

Simmered Beef Sukiyaki
880
Teriyaki Chicken Soaked...
490
Wagyu Hamburger Steak...
690
5-Hour Simmered Pork Belly...
580
Australian Wagyu Steak...
1,780

Hosomaki

Tekka Maki
250
Kappa Maki
120
Kanpyo Maki
160
Salmon Maki
270
Gari-Saba Maki
200
Kanikama Maki
140
Umekyu Maki
190
Oshinko Maki
160

Sushi Rolls

Assorted Fresh Seafood Roll
680
Torched Salmon Roll
650
California Roll
570
Fukudaya Roll
780
Roast Beef Roll with...
650
Ebi-Mayo Roll
580
Spicy Tuna Roll
590
Shrimp Tempura Roll
550
Futomaki
420
Tuna-Mayo Roll
400

Sushi

Tokusen Nigiri
1480
Assorted Tuna Nigiri
1680
Hand Roll Sushi Tuna & Salmon
360
Tokujyo Nigiri
980
Jyo Nigiri
780

Dessert

Coffee Jelly Infused...
290
Raindrop Cake with...
220
Deep Fried Rice Cake with...
290
Sake Lees Cheesecake...
290
Ice Cream
190

Drinks - Syochu

Sweet Potato 60 ml
270
Barley 900 ml
1500
Rice 60 ml
130

Drinks - High Ball

Whiskey High Ball
250

Drinks - Red Wine

La Vielle Ferme Recolt Rouge 2014
1150
Argento Cabernet Sauvignon 2014
1150
Canyon Road Merlot
1300

Drinks - White Wine

La Vielle Ferme Recolte Blanc 2015
1150
Argento Chardonnay 2014
1,150

Drinks - Fruit Liquor

Choya/ Choya Umesyu
150
Aragoshi (Puree) Umesyu
180
Gekkeikan Peach
180
Aragoshi (Puree) Momosyu
180

Drinks - Japanese Whiskey

Hibiki
270
Hibiki 12 Years
650
Hakusyu
240
Hakusyu 12 Years
400
Yamazaki
270
Taketsuru
180

Drinks - Cocktail

Nigori Pineapple
200
Sake Tonic
250

Drinks - Additional

Cut Lemon (4pcs)
200

Drinks - Sapporo Draft Beer

Sapporo Draft Beer
220

Drinks - Bottled Beer

San Miguel Light
110
San Miguel Pale Pilsen
120

Beverages

Iced Tea
90
Orange Juice
90
Four Season Juice
90
Guyabano Juice
90
Bottled Water
90
Brewed Coffee
110

Soda

Coke in Can
90
Coke Zero in Can
90
Coke Light in Can
90
Sprite in Can
90
Royal in Can
90
Schweppes Tonic Water in Can
90
Schweppes Soda in Can
90

Japanese Rice Wine

Gekkeikan Sake
280
Hakkaisan Sake
400
Gekkeikan Unfiltered Japanese Rice Wine
500
Hakkaisan Tokubetsu Junmai Japanese Rice Wine
500
Hakkaisan Ginjo
650
Hakkaisan Tokubetsu Honjozo
500

Tasting Hakkaisan Set

Hakkaisan Ginjo/Hakkaisan Tokubetsu Junmai/ Hakkaisan Tokubetsu Honjozo
400
About
Fukudaya is the go-to place if you're looking for a unique and unforgettable place to eat authentic Japanese delicacies. From their Exceptional Japanese Cuisine to their fresh and high-quality ingredients that highlight the authentic flavors of Japan, this Japanese restaurant has so much to offer and I am sure that you will love every bit of it. Another thing to love in this restaurant is their Sushi Mastery which is prepared with utmost precision and passion and features a variety of fresh and other seafood options.
Fukudaya Menu Best Seller
Prepare yourself to be wowed with these best-selling dishes from Fukudaya that showcase the utmost precision and burning passion of cooking to serve you the finest collections and flavorful options for your dining.
Assorted Fresh Seafood Roll – Fukudaya's Assorted Fresh Seafood Roll is a masterpiece of taste and texture. It features a medley of tuna, salmon, and white fish that are expertly rolled in this delightful roll.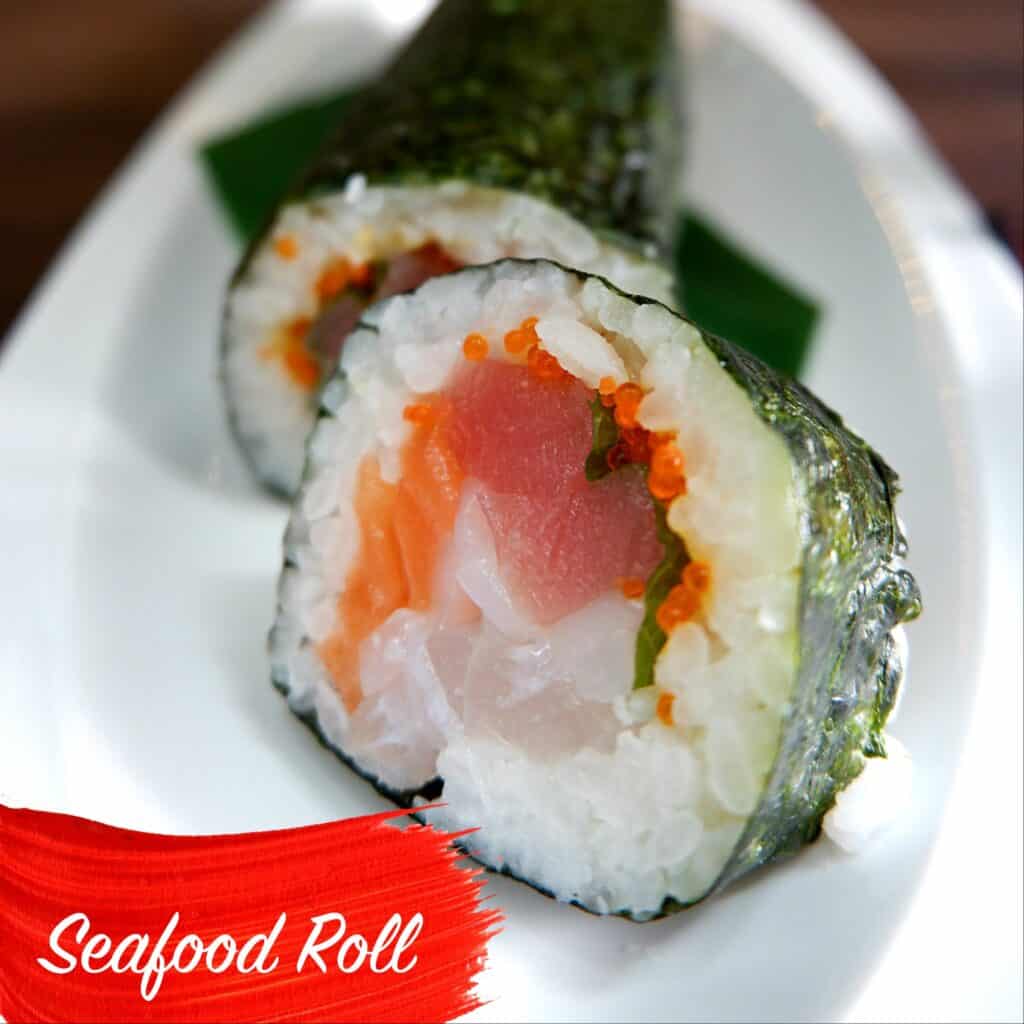 California Roll – This California Roll at Fukudaya is a must-try for a flavor combination that is as refreshing as it is delicious. The sharpness of Cucumber, the sweetness of Mango, the richness of Egg, the savory overtones of Tuna, and the pleasant pop of Tobiko mix in this roll.
Fukudaya Roll – This signature role offers you popping and extravagant visuals that will give you a tantalizing experience from its fusion of Egg, Spicy Salmon, Shrimp, Spicy Tuna, Squid, Crab Stick Salad, Sea Urchin, Roast Beef, Torched Mackerel.
Teriyaki Chicken Soaked in Ponzu – This savory Teriyaki Chicken is perfectly soaked in ponzu that is generously topped with homemade teriyaki sauce. It offers you a delectable harmony of sweet and savory flavors.
Assorted Sashimi (9 Kinds) – If you're a fan of sashimi, Fukudaya's Assorted Sashimi platter is something you should not miss here. It is an experience where you will take a deep dive into this ocean's bounty that features Horse Mackerel, Mackerel, Squid, Salmon, White Fish, Sea Urchin, Salmon Roe, Sweet Shrimp, and Tuna.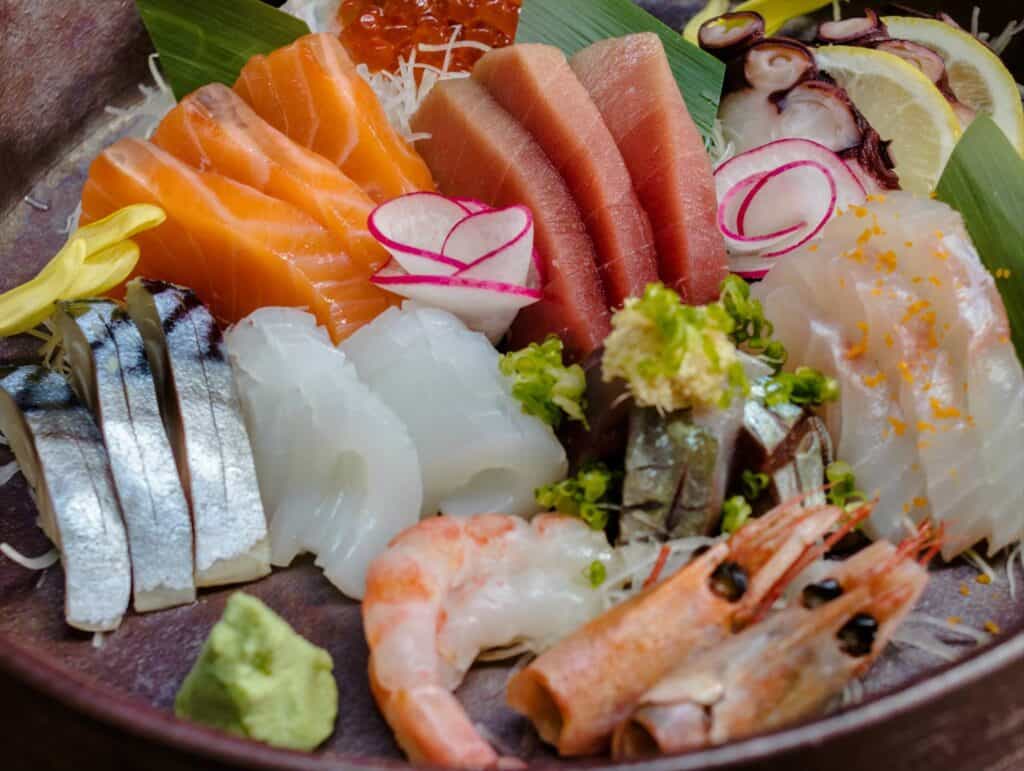 A La Carte Sashimi
Let's take a deep dive into this one's treasure that features a well-curated selection of pristine slices. You will surely be delighted in this especially if you are a seafood enthusiast.
Tuna Sashimi – Experience authentic and 100% pure tuna with this fresh and tender tuna sashimi. Its luscious slices are worthy of appreciation and it's famous for the buttery texture it gives in every bite.
Horse Mackerel Sashimi – A pure gem in this sashimi collection! This horse mackerel offers you a very delicate sweet taste with its delightful texture that you will surely love.
Salmon Sashimi – Embark on a culinary adventure with the Fukudaya menu and experience an unmatched level of creaminess in the rich goodness of salmon sashimi. This distinct dish is renowned for its exquisite flavors and velvety smooth texture, making it a classic and a top favorite among sashimi enthusiasts.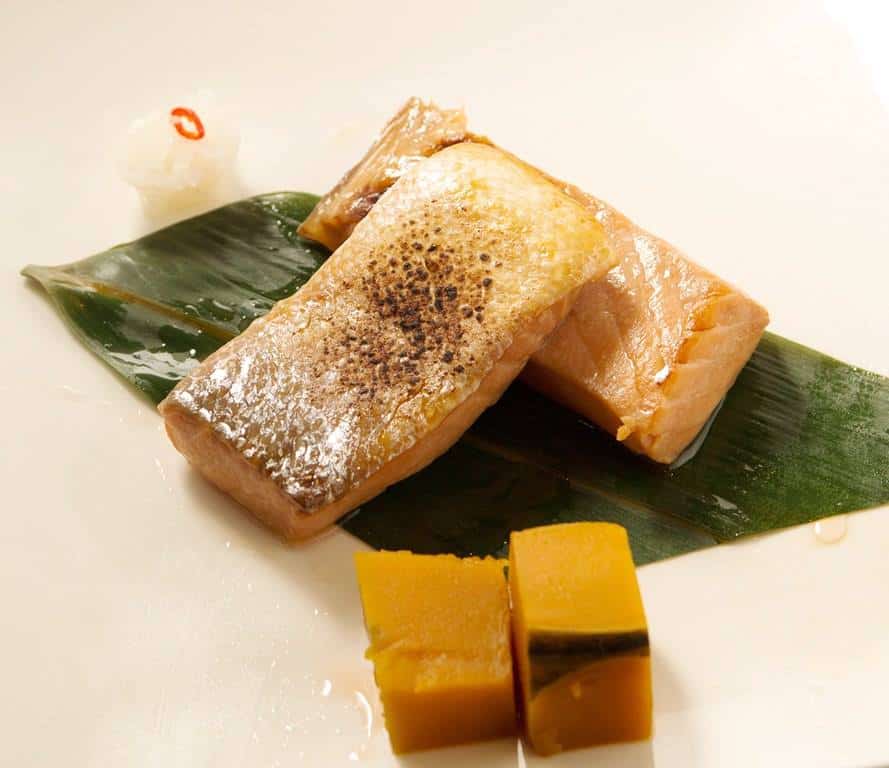 Mackerel Sashimi – Experience the bold and burst of flavors in this famous mackerel sashimi. Its pronounced taste and succulent texture are one of the reasons that make it a very exciting choice in this selection.
Sushi
Still haven't made your choice? Well, I got you! Here is a list of my recommended sushi collection menu that offers various textures and bold flavors giving you a very unforgettable experience at Fukudaya dining.
Tokusen Nigiri – For your ultimate sushi experience, try this Tokujyo Nigiri. This 10-piece ensemble features Salmon Roe, Horse Mackerel, White Fish, Tuna, Egg, Dried Gourd Roll, Squid, Sea Urchin, Roast Beef, and Salmon. It's a gastronomic journey through an array of flavors, textures, and culinary artistry.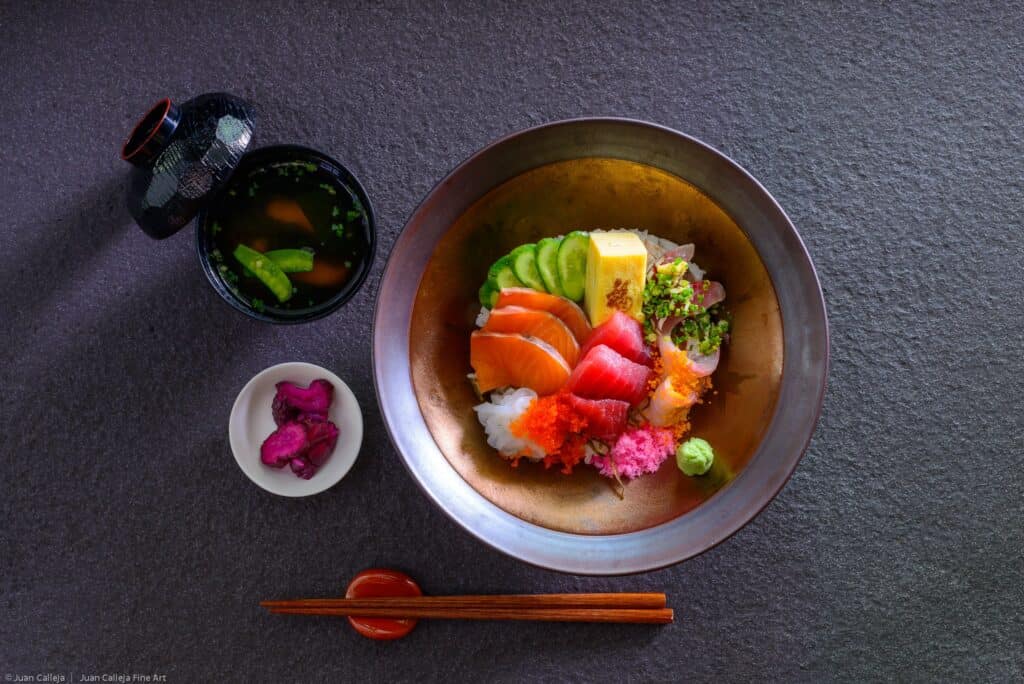 Assorted Tuna Nigiri – Indulge in six pieces of sheer tuna perfection. This assortment includes atty Tuna x 2 pieces, Medium Fatty Tuna x 2 pieces, and Lean Tuna x 2 pieces. It's a celebration of tuna in all its glorious variations, from lean to luxuriously fatty.
Tokujyo Nigiri – Experience the ultimate sushi journey with this 10-piece ensemble. It includes Tuna, Salmon, White Fish, Squid, Horse Mackerel, Octopus, Dried Gourd Roll, and Egg. Each bite is a divulgence of diverse flavors, textures, and culinary excellence.
Jyo Nigiri – With eight carefully crafted pieces, the Jyo Nigiri showcases Tuna, Salmon, White Fish, Squid, Horse Mackerel, Octopus, Dried Gourd Roll, and Egg. Every bite is a delightful exploration of the sushi variety, offering a taste of Japan's diverse culinary traditions.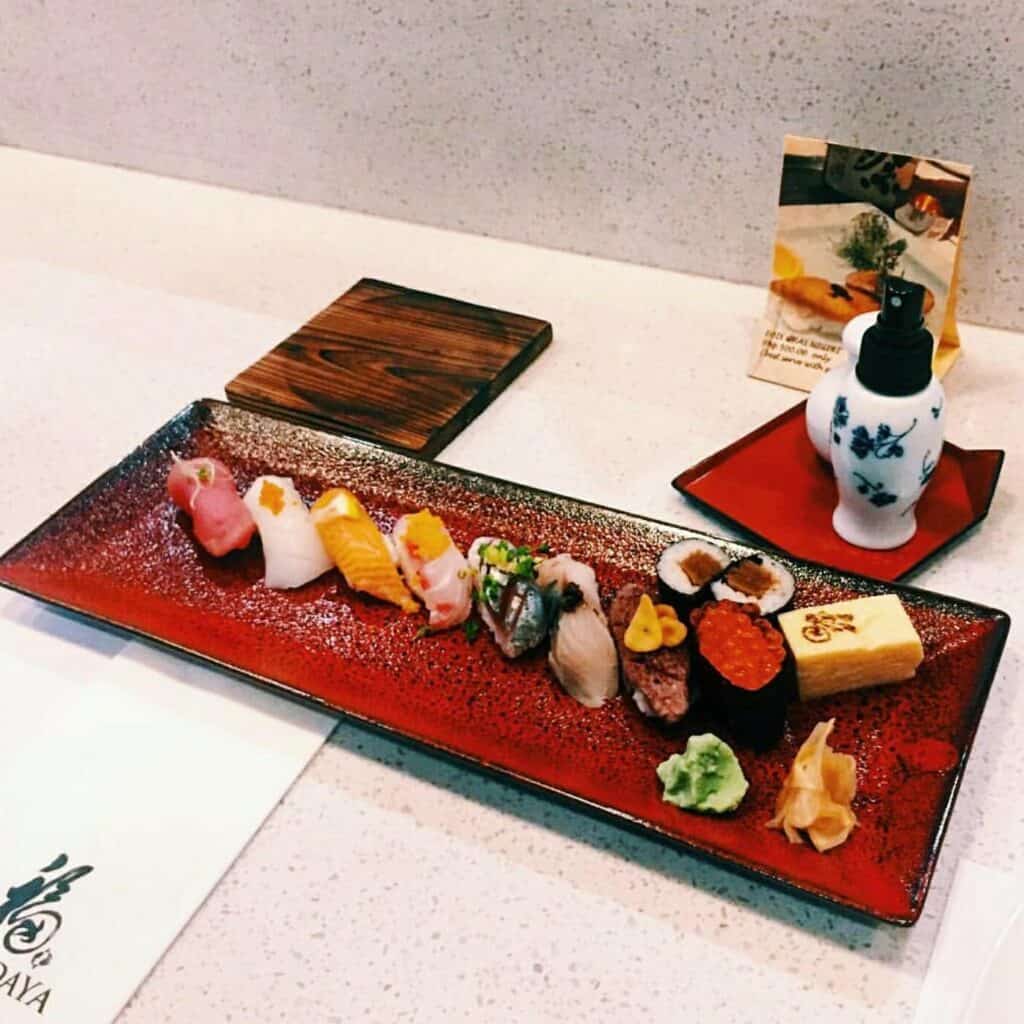 Fukudaya Menu Delivery
Now you have reached this part of the article I have some good news for you! You can order your favorite Fukudaya cuisines through an online food delivery service by calling 0927-2640171 or 800-3563. You can also reach them through Messenger at Fukudaya Philippines. For an extra smooth transaction, you can also check the availability of Fukudaya through FoodPAnda delivery service and GrabFood PH.
Social Media Pages
Get your cameras ready because they're about to turn your Instagram feed into a masterpiece. Their social media is a visual delight, showcasing artful plating, enticing textures, and vibrant flavors that'll leave their followers craving for more.
Facebook: https://www.facebook.com/FukudayaPhilippines
Instagram: https://www.instagram.com/fukudaya.ph
Frequently Asked Questions
What type of cuisine does Fukudaya offer?
Fukuday is a famous Japanese restaurant that offers the finest flavors of Japanese cuisine from its sushi to its various savory collections.
What is Fukudaya known for?
This restaurant is known for its Sushi and Sashimi Mastery, you can try their recommended California maki and Assorted fresh Seafood Rolls.
What are the operating hours of Fukudaya?
Fukudaya has generally followed operating hours that start from 11 AM to 3 PM and 5 PM to 10 PM.
Where is Fukudaya located in the Philippines?
If you are planning to visit Fukudaya you can find them at Arya Residences, McKinley Parkway cor 8th Ave., BGC.
Conclusion
Fukudaya emerges as a haven of culinary tales, showcasing unwavering dedication to the artistry of cooking. This Japanese gem unfolds a tapestry of diverse textures and flavors, inviting you to embark on a food journey. Whether you crave the melt-in-the-mouth allure of tuna sashimi or the diverse symphony of assorted nigiri, the Fukudaya menu ensures a delightful experience for every palate. Particularly noteworthy is their exquisite sashimi collection, a testament to the authenticity of Japanese flavors meticulously crafted into each sushi, defining the essence of Japanese cuisine. For everyone who is seeking authentic and unforgettable Japanese dining, this restaurant is something you need to consider.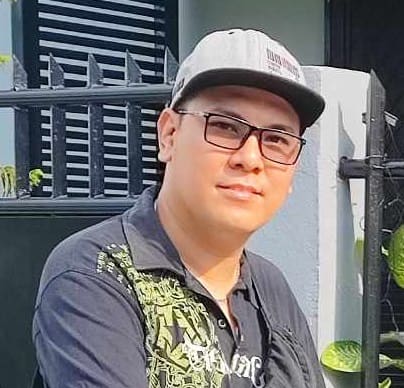 Hi! I'm Nivek Strife, the person who made MenuPH. I'm the one who added most of the popular menus you see on this website, and I really hope you enjoy them! Feel free to check them all out.
Growing up, I was surrounded by lots of tasty foods, like the classic Adobo and the sweet Leche Flan. That love for the many flavors of the Philippines is what got me excited about adding to MenuPH. When I learned how to make websites, I saw the need for a place to show off all the amazing Filipino dishes, and that's how MenuPH started.
MenuPH isn't just a website; it's like a fun journey into food. I've teamed up with famous chefs and found great places all over the Philippines to bring you a bunch of menus that show off the best of Filipino cuisine. Whether you're into the usual dishes or new twists, MenuPH is here to guide you through the rich world of Filipino flavors.
With MenuPH, my aim is to help local businesses, talk about good food choices, and make a group of friends who love food. No matter if you like fancy restaurants or street food, MenuPH has something for you. Come join me on this food adventure as we find great places, taste real flavors, and enjoy the unique food traditions that make the Philippines awesome.