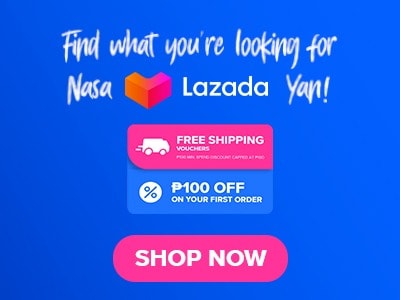 There is a must-visit restaurant in the Philippines where its passion for making delicious tasting dishes has combined with its creativity birthing a meal experience that would not only be satisfying, but memorable as well. It is called Flame Restaurant with a menu that reflects its commitment to delivering exceptional flavors that were inspired by numerous cuisines all around the world, offering a fusion of traditional favorites and creative twists. In short, Flame Restaurant's offerings are not just a collection of dishes, but a reflection of the unparalleled creativity and passion of its chefs.
Below, you'll find the updated list of Flame Restaurant menu prices.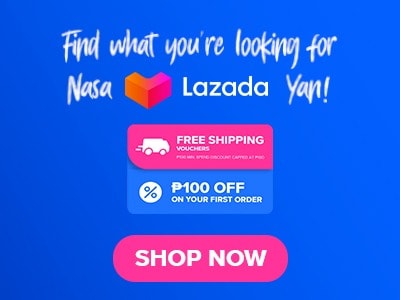 Menu Items
Price (PHP)

Appetizer - From the Land

Asian Beef Carpaccio
450
Japanese Curry Beef Puff
480
Foie Gras Chawanmushi
690
Josper-Grilled Wings
420

Appetizer - From the Sea

Tuna Yukhoe Tacos
420
Soft Shell Crab Furai
820

Appetizer - From the Earth

Papaya and Herbs Salad
420
Green Pea Veloute
420
Asparagus and Oranges
320
Chilled Asian Salad
420

Main - From the Land

Duo of Duck - Duck Breast and Duck Leg
920
Hainanese Chicken
920
Crispy Pork Belly
760

Main - From the Sea

Pan-seared Black Bass
680
Clams and Fries
520
Char Kway Teow
680
Chili Lobster Spaghetti
780

The Josper Grill

Certified Prime Angus Rib Eye
2900
SRF Wagyu Hanger Steak
1400
Half Free-Range Chicken Inasal
650
Iberian Secreto Pinoy BBQ
820
Thai Kurobuta Baby Back Ribs
1400
Norwegian Salmon
850
Jumbo Tiger Prawns
1200
Australian Rack of Lamb
1600

Sides

Potato Gratin
180
Handcut Fries
180
Potato Puree
180
Ginger Scented Rice
180
Sweet Corn on the Cob
180
Sauteed Garlic Spinach
180
Asian Mushrooms
180
Grilled Green Asparagus
180

Sauces

Yakiniku Tare
120
Korean Ssam
120
Green Peppercorn
120
Forest Mushroom
120
Porcini Bearnaise
120
Spicy Calamansi-Soy
120
Roasted Onion and Dashi Sauce
120

Lunch Bowls and Sandwiches

Wagyu Bistro Steak and Eggs
1300
Crispy Chicken
620
Tuna Poke
560
Pulled U.S. Beef SSAM
620

Champagne

Moet &Chandon Brut Imperial
5400
Veuve Clicquot Yellow Label
5600
Larmandier-Bernier, Latitude Extra Brut Blanc de Blanc
5800
Bollinger Special Cuvee Brut NV
7800

Lunch & Dinner - White

Arrogant Frog Sauvignon Blanc 2015
1300
Beringer California Chardonnay 2014
1330
Dr L Riesling 2014
1500
McHenry Hohnen 3 Amigos White Blend 2012
1900

Lunch & Dinner - Red

Arrogant Frog Cabernet Sauvignon-Merlot 2015
1300
Parducci Cabernet Sauvignon 2011
1800
Joseph Drouhin Laforet Bourgogne Pinot Noir
2000
Bodegas Pittacum 2009
2000

TWG Tea

Jasmine Queen
200
Moroccan Mint
200
Sencha
200
Sweet France
200
Weekend in Venice
200
English Earl Grey
200
English Breakfast
200
Chocolate Earl Grey
200
Oriental Empire
200
Paris-Singapore
200
Creme Brulee
200
Number 12 Tea
200

Coffee

Espresso Americano
200
Machiatto
220
Cappuccino
220
Caffe Latte
220
Caffe Mocha
220
Iced Americano
240
Iced Latte
200
Iced Mocha
240
Iced Mocha
240
About Flame Restaurant
Flame Restaurant is a luxurious restaurant in the Philippines that offers dishes that was inspired by multiple cuisines all around the globe. Owned and managed by Luis Chikiamco, this restaurant has slightly strayed from its focus on European cuisine and tries to focus more on Asian cuisine which is the cuisine that he had grown up with, sweet and salty, sour and tangy, and rich in umami flavors. In the present, Flame Restaurant stands atop the culinary world and is striving to be the best, not only in the Philippines but in the world.
Flame Restaurant Menu Best Seller
Flame Restaurant's menu best seller offers a wide variety of dishes that reflects the chef's creativity and passion for creating mouthwatering and delicious dishes that cater to different tastes and preferences.
SRF Wagyu Hanger Steak – The SRF Wagyu Hanger Steak features a cut of Wagyu hanger steak from the renowned Snake River Farms and then grilled to perfection. The steak boasts a perfect balance of tenderness and flavor, with rich marbling that melts upon each bite.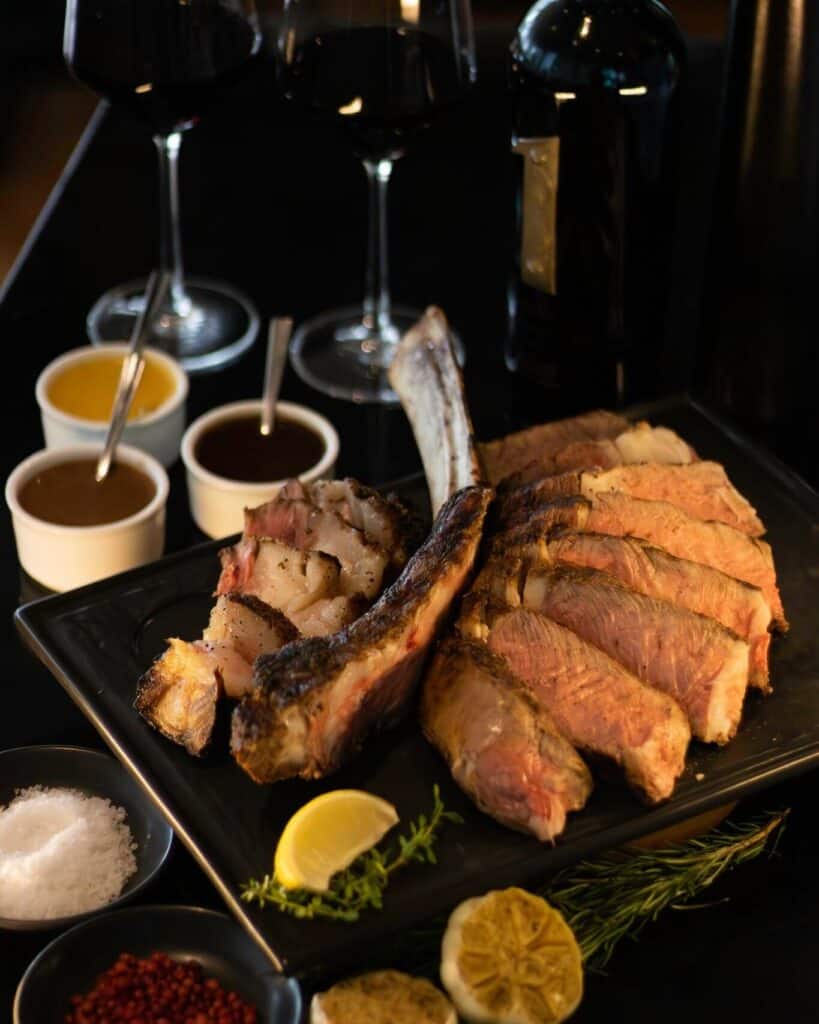 Iberian Secreto Pinoy BBQ – This Spanish delicacy is treated to a Filipino-inspired marinade and grilling technique, resulting in an exciting fusion of cultures. This combination creates a mesmerizing blend of textures and tastes that paves a path for innovation.
Thai Kurobuta Baby Back Ribs – These ribs are proof of how good infusing international influences into classic dishes is. The tender Kurobuta pork is glazed with Thai-inspired flavors, creating a tantalizing medley of sweet, savory, and aromatic notes.
Jumbo Tiger Prawns – Flame Restaurant' Jumbo Tiger Prawns are grilled to perfection, allowing their natural sweetness and delicate texture to shine, and then served with finesse to offer a satisfying dining experience that showcases the purity of flavors from the sea.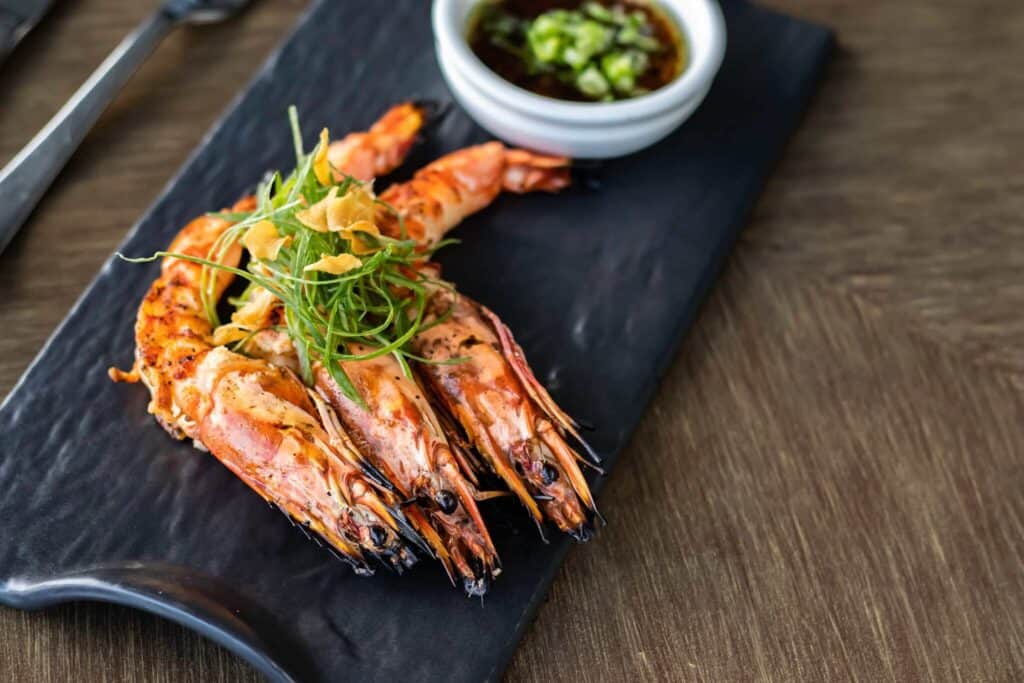 Australian Rack of Lamb – The rack of lamb is cooked with the aim to achieve the perfect balance of tenderness and succulence. With its robust flavor profile and tender meat, this dish provides a dining experience that is both indulgent and satisfying.
Flame Restaurant Main Menu
Flame Restaurant's main dishes are considered to be their second most popular menu, with each dish reflecting the restaurant's goal to fuse tradition with innovation to create delicious and satisfying dishes.
Crispy Pork Belly – The Crispy Pork Belly from Flame Restaurant boasts perfectly crispy skin that gives way to melt-in-your-mouth layers of tender pork. The dish's balance of indulgence and skillful execution showcases Flame Restaurant's dedication to crafting dishes that highlight their chef's skills.
Hainanese Chicken – In this dish, a tender and juicy chicken is poached to perfection resulting in a delicate and moist texture that is complemented by flavorful rice cooked in fragrant chicken broth.
Pan-seared Black Bass – Flame Restaurant's Pan-seared Black Bass is a seafood treat that showcases the delicate flavors of the ocean. The dish harmonizes the natural sweetness of the fish with the subtle interplay of herbs, spices, and vibrant vegetables resulting in a sophisticated and well-balanced dish.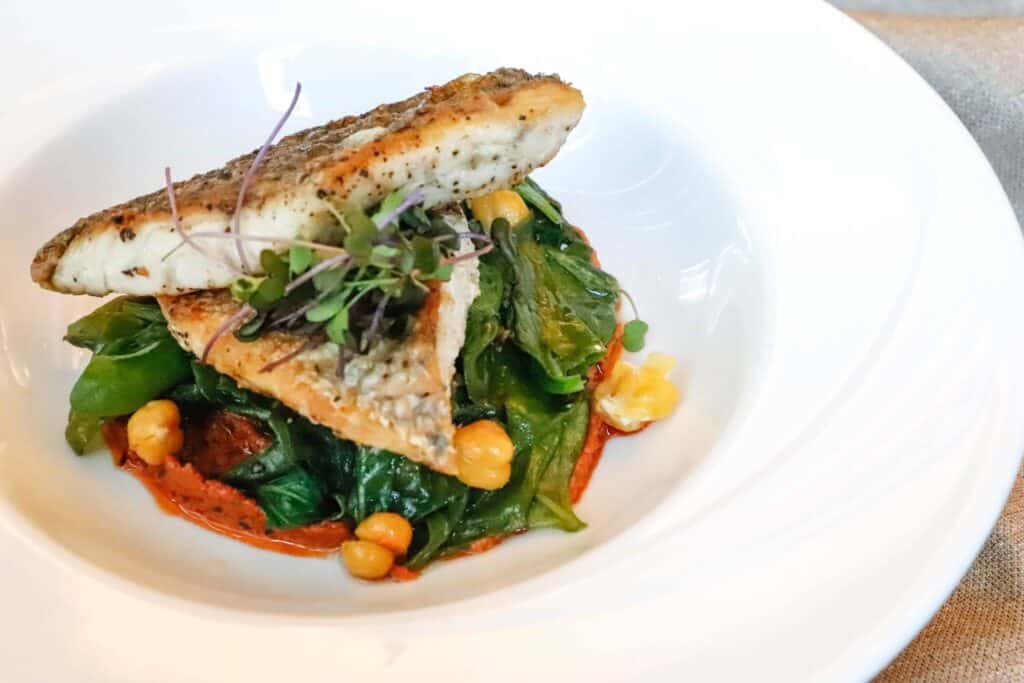 Appetizers
The appetizer menu from Flame Restaurant was created to prepare their customer's palate for their main dishes and make them anticipate for the next dishes to come, elevating their dining experience even more.
Asian Beef Carpaccio – Made with thin slices of premium beef that are arranged to create a base for a beautiful presentation and exquisite flavors. The beef's tenderness is accentuated by a marinade that infuses Asian-inspired aromatics and hints of umami.
Soft Shell Crab Furai – The soft shell crab that was battered and fried to a golden crisp, boasts a perfect blend of textures giving every bite a fusion of flavors that goes between the sweet tenderness of the crab and its seasoning.
Chilled Asian Salad – Crisp greens, vegetables, and proteins are artfully combined to create a medley of colors, flavors, and textures. The dish's chilled nature adds an element of cooling satisfaction, making it an ideal choice for a light and revitalizing appetizer.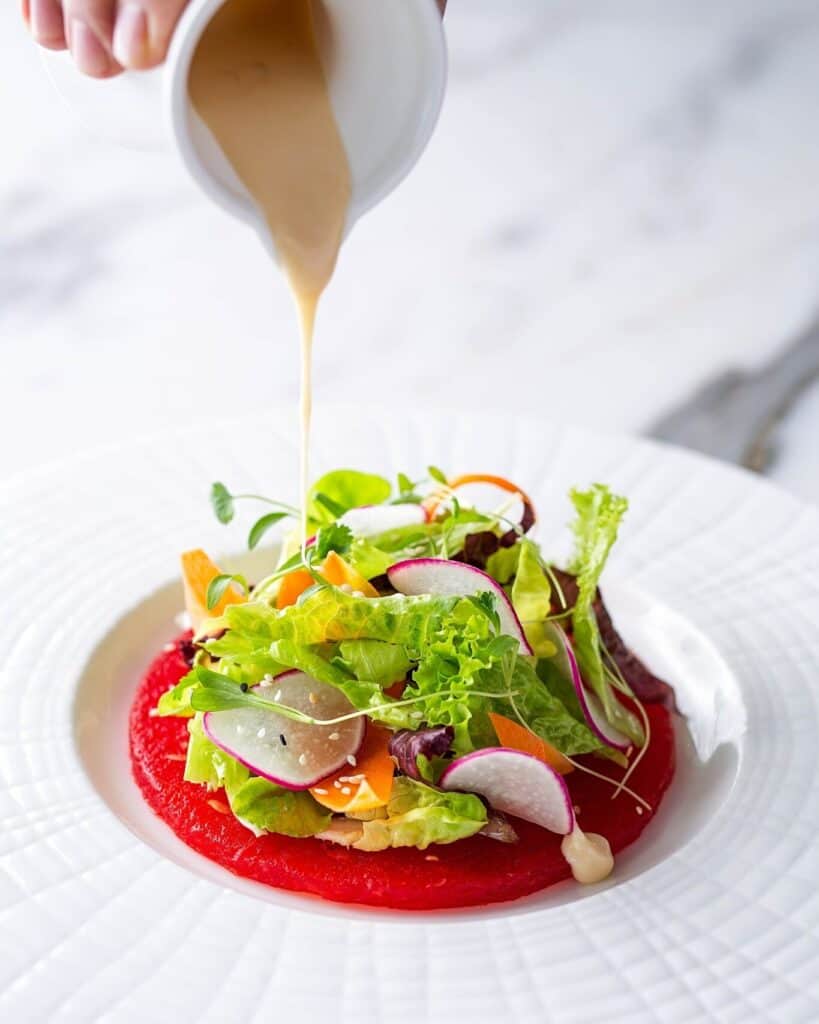 Lunch Bowls and Sandwiches
The menu starts with the Wagyu Bistro Steak and Eggs item which is renowned for its exceptional quality and tenderness that promises an indulgent experience. As for those seeking a comforting classic, the Crispy Chicken option stands as one of the popular items. It is then completed by the Pulled U.S. Beef SSAM which combines the comforting familiarity of pulled beef with a Korean concept called SSAM.
Sides
Flame restaurant's side menu showcases a carefully thought selection that strikes a balance between classic comfort and culinary exploration, ranging from the hearty Potato Gratin to the timeless appeal of Handcut Fries and the exotic Asian Mushrooms, each side brings a distinct contribution that enhances the customers dining experience.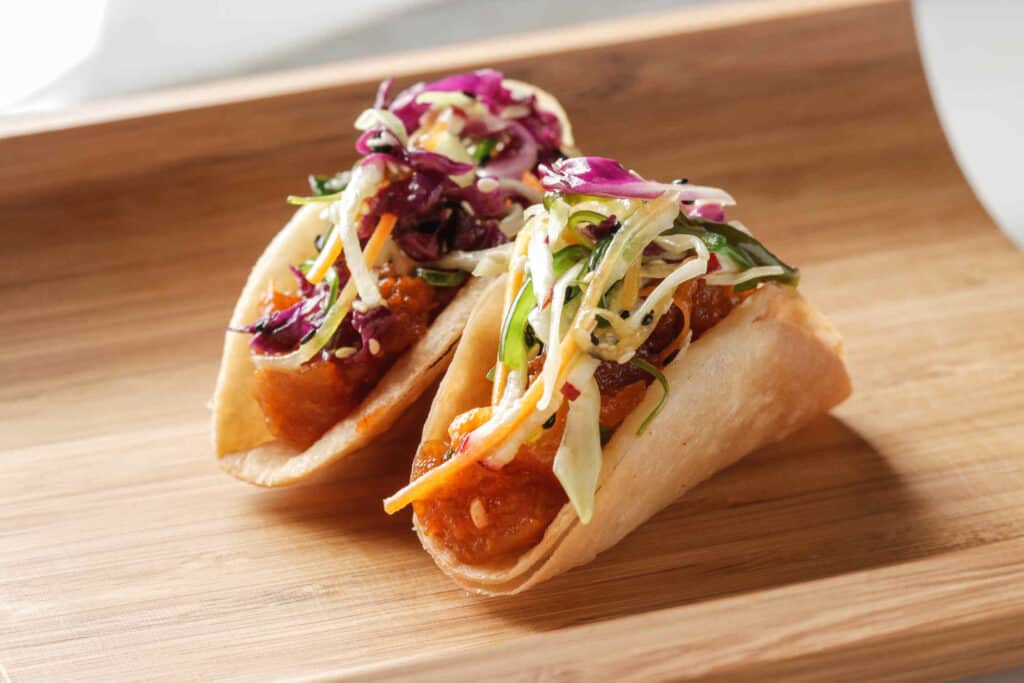 Sauces
Each sauce is created to complement and enhance the flavors of the dishes at Flame Restaurant, adding a layer of depth and complexity that transforms your dining experience to ensure that every bite brings a taste that leaves a lasting impression.
Flame Restaurant Menu Delivery
Flame Restaurant's menu delivery adds extra convenience, perfect for loyal customers and newcomers alike. Explore their delectable offerings via various third-party delivery services such as FoodPanda and GrabFood. Keep in mind that availability will depends on your current location.
Social Media Pages
They invite you to join them on an exciting gastronomic adventure by following and supporting their social media pages. Your support on social media fans the flames of their culinary creativity, driving them to create memorable dining experiences for you. Meanwhile, step into the restaurant and experience a world of flavors that come together in perfect harmony.
Facebook: https://www.facebook.com/DiscoveryPrimeaMakati
Instagram: https://www.instagram.com/discoveryprimea
Website: https://www.discoveryprimea.com/bars-restaurants/flame-restaurant
FAQs
What type of cuisine does Flame Restaurant specialize in?
Flame Restaurant is a restaurant that took a modern approach to its menu, incorporating innovative techniques, global influences, and a fusion of flavors into its dishes.
Where are the different Flame Restaurant restaurant locations?
Flame Restaurant has multiple branches located in Metro Manila and the surrounding areas.
What are some signature dishes at Flame Restaurant?
SRF Wagyu Hanger Steak, Iberian Secreto Pinoy BBQ, and Thai Kurobuta Baby Back Ribs are some of the dishes that are considered to be Flame Restaurant's signature dishes.
Does Flame Restaurant cater for events or parties?
Yes, Flame Restaurant does cater for multiple kinds of events.
Are there any promotions or discounts available at Flame Restaurant?
Yes, Flame Restaurant does provide promotions and discounts for their frequent customers.
Conclusion
Flame Restaurant is a place where innovation and tradition meet, creating a dining experience that is both exciting and memorable. Through its carefully crafted menu, the restaurant lets its guests experience unique flavors, textures, and creativity, showcasing its commitment to perfecting its craft. Flame Restaurant's ability to seamlessly blend diverse influences, reimagine classic dishes, and present them in an artistic and modern context is a testament to its culinary prowess. Each plate is a base where ingredients are transformed into masterpieces, reflecting the skill and passion of the chefs behind the scenes.