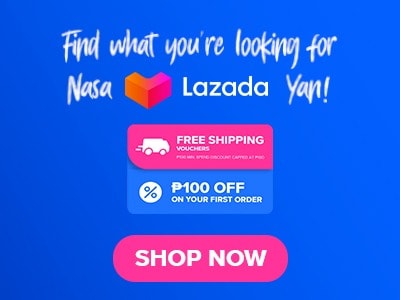 Don't miss this exciting adventure highlighting the finest flavors of Japan. Today we are going to talk about this talk-of-the-town Japanese restaurant that takes your flavorful dining to the vibrant street of Fukuoka Japan, This is Ikkoryu Fukuoka Ramen, a restaurant that is famous for the magnifying goodness of their flavorful ramen is top of the line quality and comforting experience it offers. Let us dive in through the flavors and exciting new experiences with their menu collection.
Below, you'll find the updated list of Ikkoryu Fukuoka Ramen menu prices.
Menu Items
Price (PHP)

Ramen

Ajitama Tonkotsu Ramen
298
Black Garlic Tonkotsu Ramen
308
Spicy Tobanjan Tonkotsu Ramen
318
Miso Tonkotsu Ramen
318
Tantan Tonkotsu Ramen
318

Ala Carte

Gyoza (Five pieces)
210
Chicken Karaage
260
Yakimeshi
260
Chashu Yakimeshi
280

Toppings

Ajitama (1 Whole marinated egg)
50
Chashu (Roasted pork slice)
70

Drinks

Pepsi Max
110
About
Fukuoka Ramen is the perfect destination for a soul-satisfying bowl of ramen with an experience that you won't soon forget. Their ramen collection will surely transport you to the colorful streets of Fukuoka Japan filled with authenticity and Noodle Nirvana. Their ramen is indeed a true masterpiece that is expertly crafted and textures that are perfected for you to indulge in. A brimming in goodness and umami perfection that results in a flavorful and delightful experience is what this restaurant is all about.
Ikkoryu Fukuoka Ramen Menu Best Seller
Unlock new experiences with their best-selling ramen here at Ikkoryu Fukuoka Ramen. every ramen is expertly carted to give you a brimming in goodness flavorful ramen that will leave a mark on your entire dining experience.
Ajitama Tonkotsu Ramen – This dish features thin ramen noodles immersed in creamy Tonkotsu soup. Topped with succulent roasted pork chashu, a whole ajitama egg with a luscious yolk, fresh wood ear mushrooms, and a sprinkle of spring onions.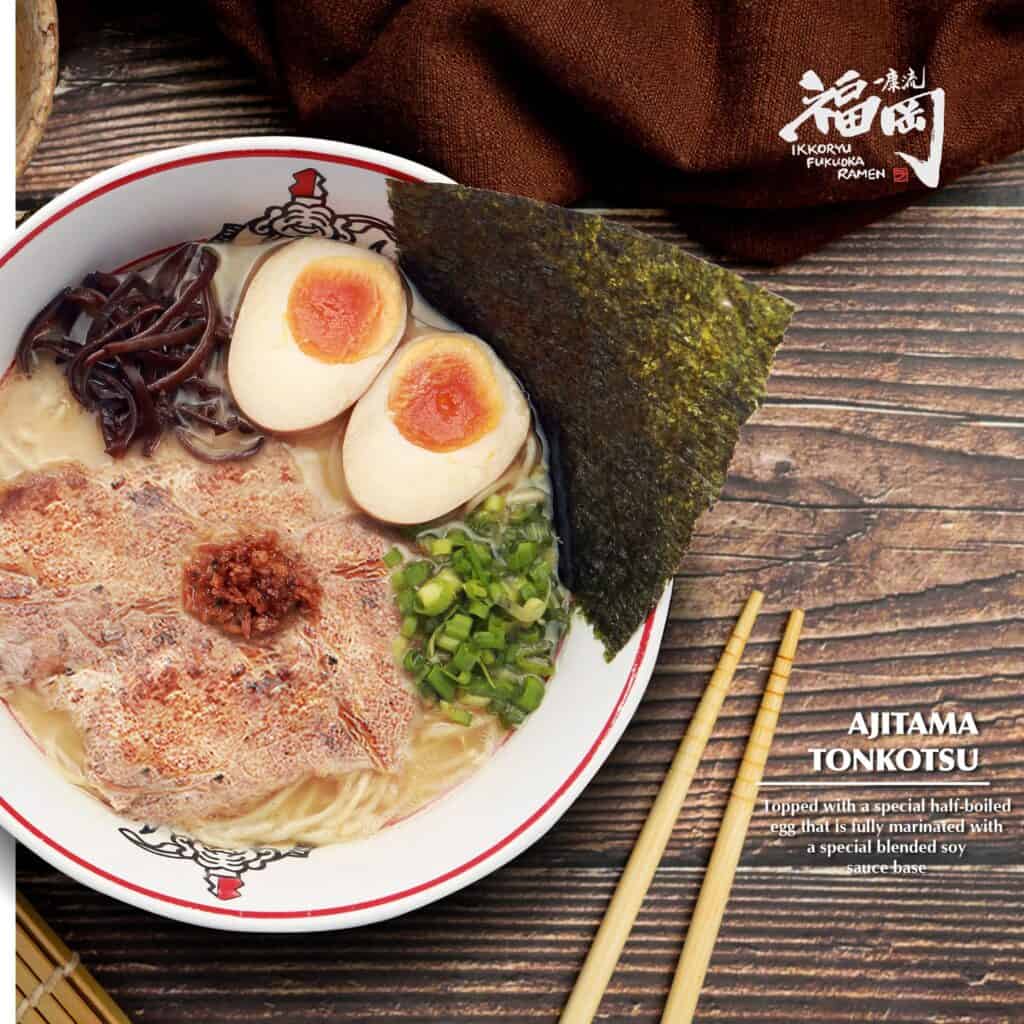 Tantan Tonkotsu Ramen – Tantan Tonkotsu Ramen is a spicy fusion of rich savor and fiery zest. It combines Tonkotsu ramen with minced pork, special shoyu sauce, delightful sesame, and chili oil.
Spicy Tobanjan Tonkotsu Ramen – Spicy Tobanjan Tonkotsu Ramen is a bold and fiery dish. It features spicy tobanjan tonkatsu soup paired with thin ramen noodles, complemented by roasted pork chashu, elevated with fresh wood ear mushroom slices, and spring onions.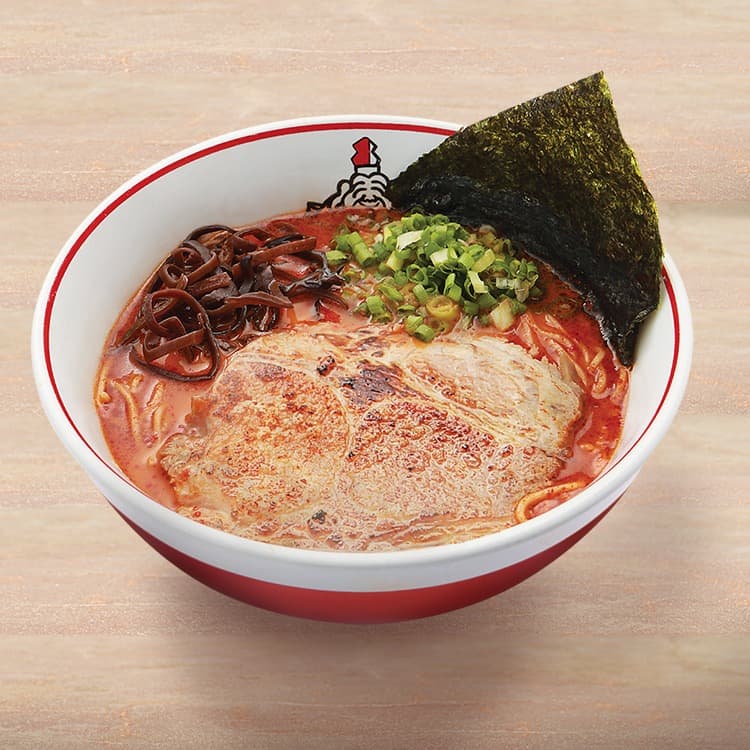 Gyoza – Their Gyoza is a set of five crispy delights. Each dumpling delivers a satisfying crunch followed by a burst of savory goodness, making it the perfect sidekick to your ramen experience.
Miso Tonkotsu Ramen – Miso Tonkotsu Ramen is a journey through umami paradise. It offers a rich and deeply flavorful miso tonkotsu soup with thin ramen noodles, crowned by roasted pork chashu, fresh wood ear mushroom slices, and delightful spring onions.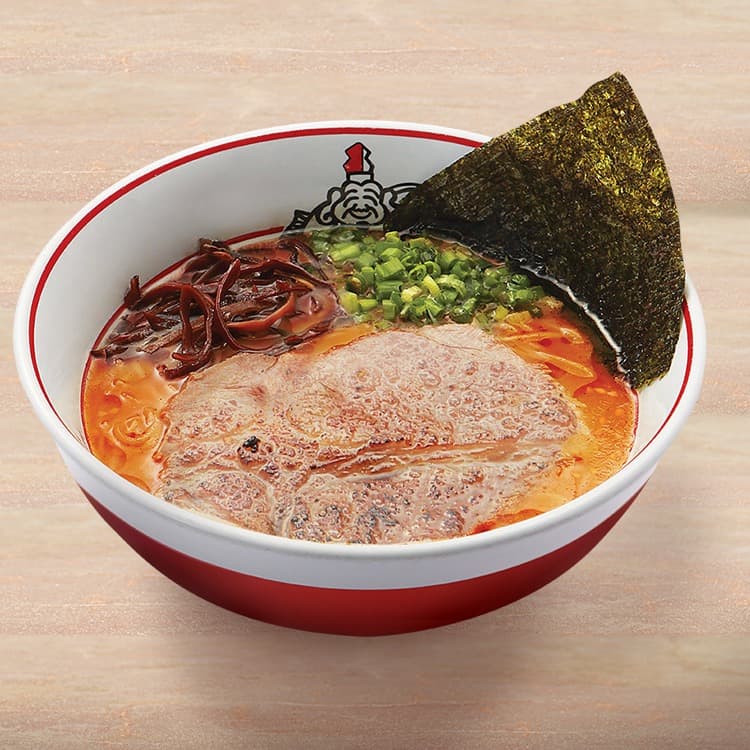 Others
Looking for an extra fulfilling adventure, well you can try these amazing ala carte and ramen menu of Ikkoryu Fukuoka that will surely bring extra warmth to your long day. It features various ala carte collections that are a perfect way to indulge for your lunch or dinner.
Black Garlic Tonkotsu Ramen – This bowl offers a symphony of umami flavors. Featuring thin ramen noodles bathed in tonkotsu soup, this dish is crowned with a succulent roasted pork chashu slice, fresh wood ear mushrooms, spring onion slices, and a drizzle of rich black roasted garlic oil.
Chicken Karaage – A must-try crispy delight that features tender and marinated chicken pieces that are seasoned with Japanese spices and fried to perfection. It offers you a satisfying crunch that will surely make it one of your best chicken experiences.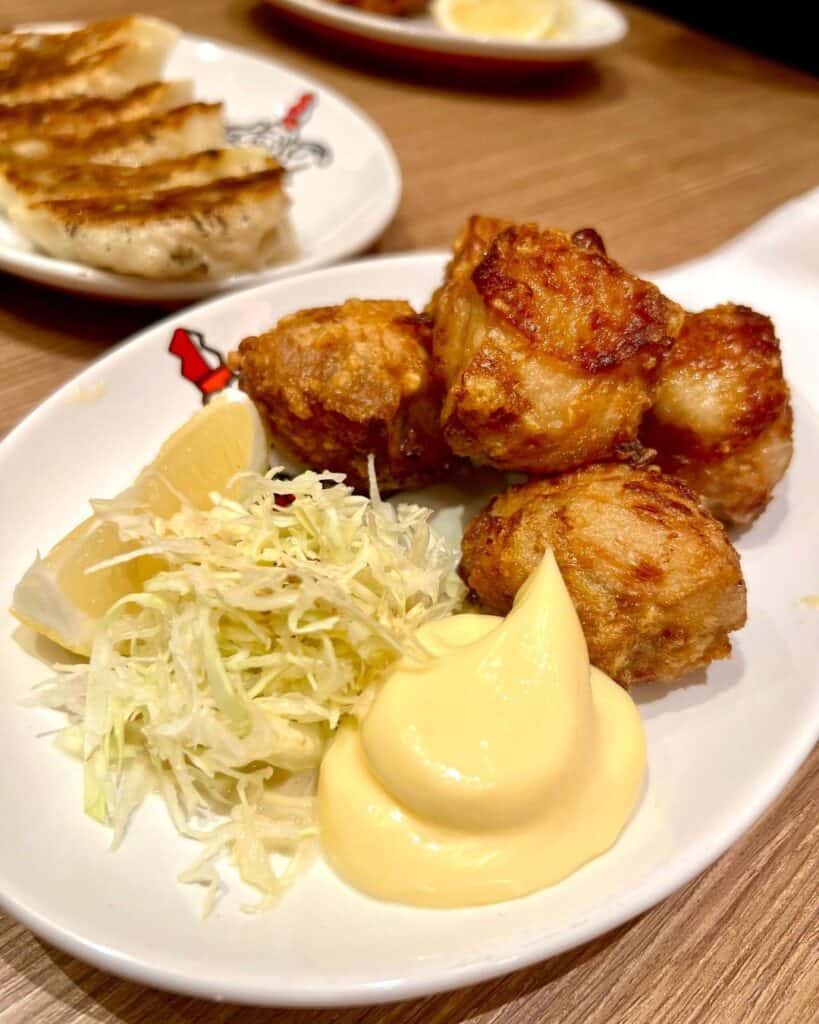 Yakimeshi – This Yakimeshi is a fried rice that offers a delightful bliss of aroma and flavors. It is cooked to perfection with a delightful combination of veggies and other meat. It is a very simple dish but a very comforting one.
Chashu Yakimeshi – An aromatic fried rice that features roast pork fried rice that is both tender and juicy. It is a perfect rice that perfectly complements all of their ala carte collections. You will experience the brimming in goodness and rich favors with the savory goodness of tender pork that will bring delight to your table.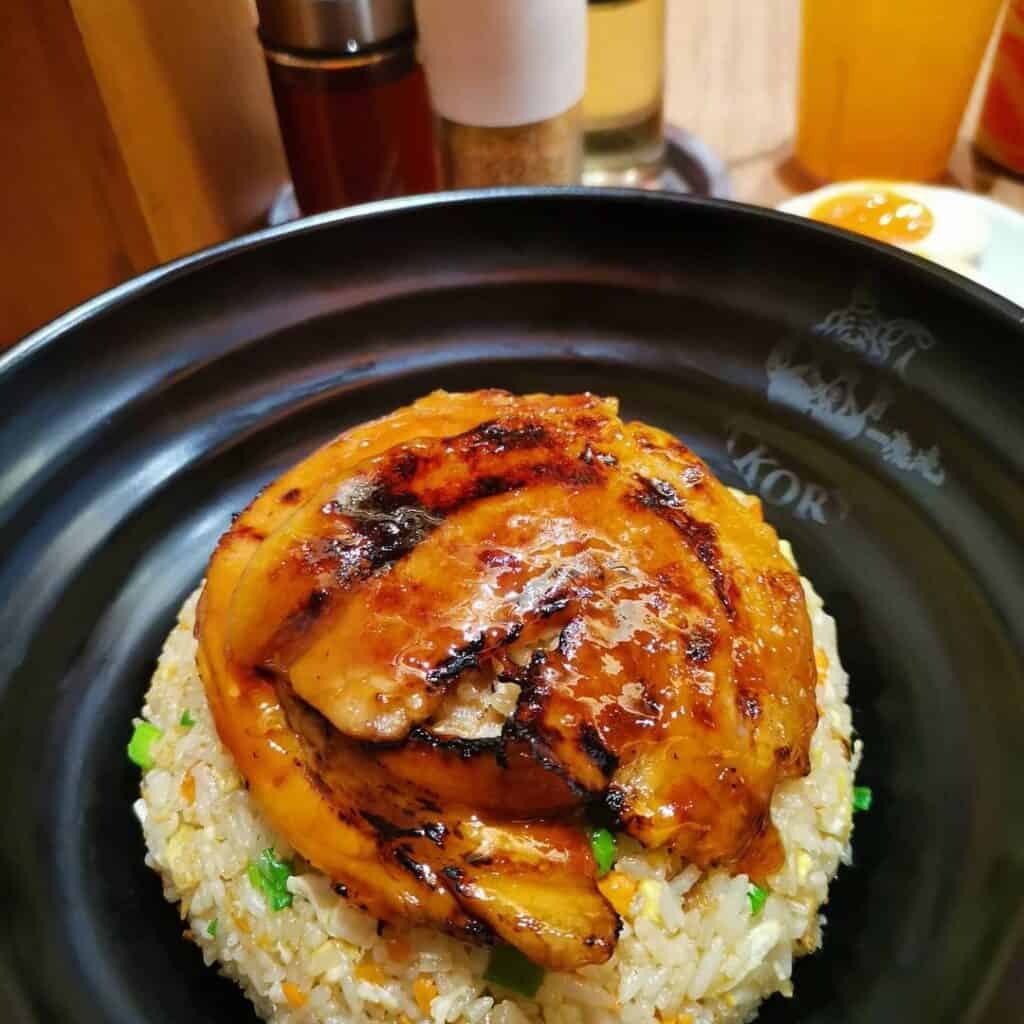 Toppings
Ikkoryu Fukuoka Ramen allows you to enjoy an extra fruitful experience with their additional toppings for your ramen. You can choose between ajitama which is one whole marinated egg or a chashu which is a perfectly roasted slice of egg.
I always recommend extra toppings especially if you are in the mood for extra fulfilling bowl goodness with their magnifying collections. with these toppings, you can grasp the entire amazing experience with ramen.
Ikkoryu Fukuoka Ramen House Menu Delivery
If you're looking for a way to have these delightful ramen delivered right to your doorstep, I got you covered! You can order through FoodPanda delivery for fast and hassle-free delivery transactions. They also offer some great deals and discount vouchers that you need to check out for an extra "sulit" ramen experience. You can also order through GrabFood if you are located in long-distance delivery areas.
Social Media Pages
Follow Ikkoryu Fukuoka Ramen on social media for a taste of authentic Japanese ramen, right at your fingertips! Get inspired by their photos and videos of their rich and flavorful broths, perfectly cooked noodles, and mouth-watering toppings.
Facebook: https://www.facebook.com/ikkoryuph
Instagram: https://www.instagram.com/ikkoryuph
FAQs
What type of cuisine does Ikkoryu Fukuoka Ramen offer?
Ikkoryu Fukuoka Ramen takes a bold and delightful adventure with their comforting ramen collection and ala carte meals that are perfect for any time of the day.
What is Ikkoryu Fukuoka Ramen known for?
Ikkoryu Fukuoka Ramen takes great pride in the amazing array of ramen that comes with very reasonable prices. They are famous for their ramen such as their Tantan Tonkotsu Ramen.
What are the operating hours of Ikkoryu Fukuoka Ramen?
It operates from 10 AM until 10 PM every day and is available for dine-in or take-out.
Where is Ikkoryu Fukuoka Ramen located in the Philippines?
Ikkoryu Fukuoka Ramen has branches in different areas and malls in Metro Manila, Makati, Philippines, and Bacoor.
Who owns Ikkoryu Fukuoka Ramen?
Masanori Ogata is the well-known owner of Ikkoryu Fukuoka Ramen who brought these blazing flavors of ramen to the Philippines and is now known to be one of the well-loved ramen restaurants among Filipinos.
Conclusion
In conclusion, dining at Ikkoryu Fukuoka Ramen will introduce you to many experiences and immersive journeys. Indeed, this restaurant offers you the heart of Jaan in their mutinously crafted ramen that highlights authentic flavors and ambiance that makes you enjoy your food even more. Their inviting atmosphere creates an elevated Japanese dining experience which takes you to new heights. From their Ajitama Ramen to their enticing Gyoza, this restaurant is indeed a perfect haven for every ramen enthusiast out there.
Aside from that, their ala carte collection is truly delightful especially their Yakimeshi which is a fried rice that compliments all of the meals you want to indulge in their menu options. It was an exciting and satisfying experience that resulted in pleasurable dining that you will surely remember.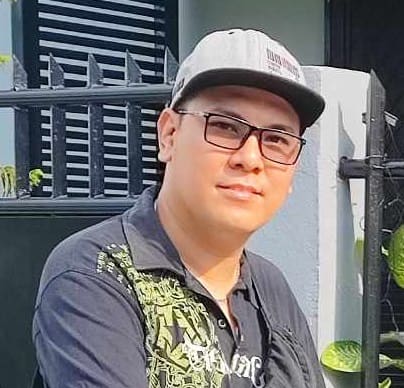 Hi! I'm Nivek Strife, the person who made MenuPH. I'm the one who added most of the popular menus you see on this website, and I really hope you enjoy them! Feel free to check them all out.
Growing up, I was surrounded by lots of tasty foods, like the classic Adobo and the sweet Leche Flan. That love for the many flavors of the Philippines is what got me excited about adding to MenuPH. When I learned how to make websites, I saw the need for a place to show off all the amazing Filipino dishes, and that's how MenuPH started.
MenuPH isn't just a website; it's like a fun journey into food. I've teamed up with famous chefs and found great places all over the Philippines to bring you a bunch of menus that show off the best of Filipino cuisine. Whether you're into the usual dishes or new twists, MenuPH is here to guide you through the rich world of Filipino flavors.
With MenuPH, my aim is to help local businesses, talk about good food choices, and make a group of friends who love food. No matter if you like fancy restaurants or street food, MenuPH has something for you. Come join me on this food adventure as we find great places, taste real flavors, and enjoy the unique food traditions that make the Philippines awesome.