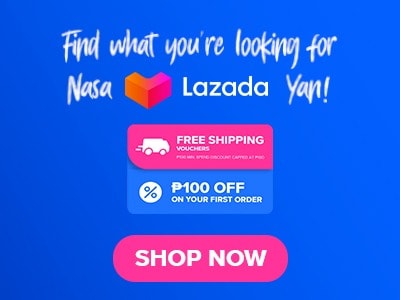 Prepare to be wowed because your favorite Tacos along with other Mexican dishes are coming in blazing heat to serve you the finest flavors of Mexico. introducing Onlypans Taqueria, a perfect place to have your Tacos and burrito that comes in varieties and flavors. I have been meaning to review this restaurant for a long time and I cannot wait to tell you how much I love their menu collection of tacos and burritos, so let's not wait any longer and embrace flavorful goodness here at Onlypans Taqueria.
Below, you'll find the updated list of Onlypans Taqueria menu prices.
Menu Items
Price (PHP)

Appetizers

Nachos Con Carne
298
Patatas Bravas
153
Elotes
170

Appetizers

Corona
170
Water
42.5

Tacos

Quesa Birria
323
Carnitas
297.5
Camaron
340
Barbacoa
297.5
Poblacion
340
Pollo
255
Camaron Tostadas
340

Quesadillas

Quesadilla
212.5

Burritos

Burrito
238
Burrito
238

Extras

Consomme Sauce
126.65
Salsa
75.65
Taco Cheese
84.15
About Onlypans Taqueria
Onlypans Taqueria is a casual dining restaurant that specializes in Mexican snacks such as Tacos and Burritos. They offer the finest and most authentic bites of these favorite quick bites that come with a well-curated style from everything they stuffed inside your favorite Mexican food. Their tacos come with a perfect salsa and cilantro which elevates your taco experience even more. So try this Onlypans Taqueria for an extra adventurous weekend with your friends!
Onlypans Taqueria Menu
Take your Mexican food experience to a whole new level as you savor these finest collections of Tacos, Burritos, and their iconic quesadillas!
Quesa Birria – This iconic taco offers you the delicious fusion of birria with the concept of your favorite quesadilla. It has an elevated taste with cheese and onion served with cilantro and salsa in this delectable tortilla pan-fried.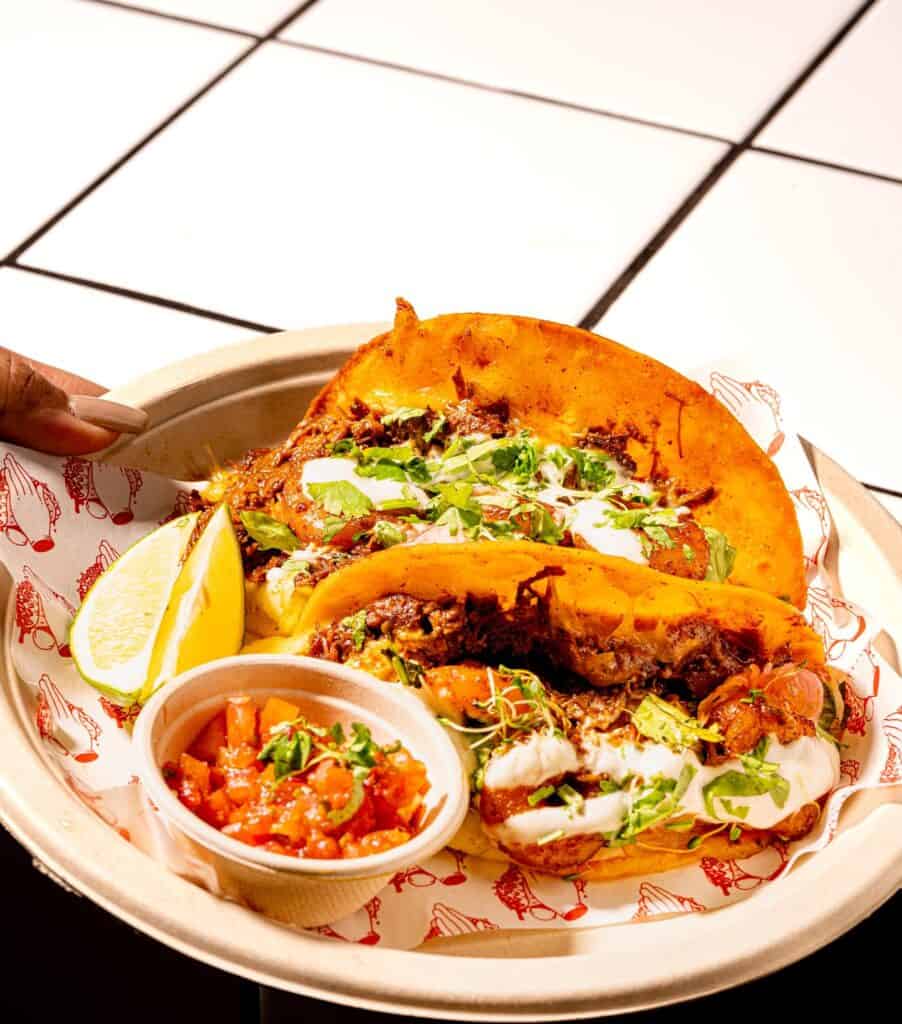 Barbacoa – This barbacoa is one of the highly recommended tacos in their collection that highlights the delicious goodness of slow-cooked beef that features various seasonings and spices topped with a pico de gallo and served with the house specialty sauce. This is also my favorite in this collection.
Carnitas – A traditional Mexican taco is here to serve you the delicious pork chunks that are braised to tender perfection. The meat served in this Onlypans Taqueria menu is seasoned perfectly with signature herbs and spices that embrace the whole flavors of the meat. I consider this taco one of the highly recommended dishes and also a safe option for people who are taking the first step in Mexican cuisine.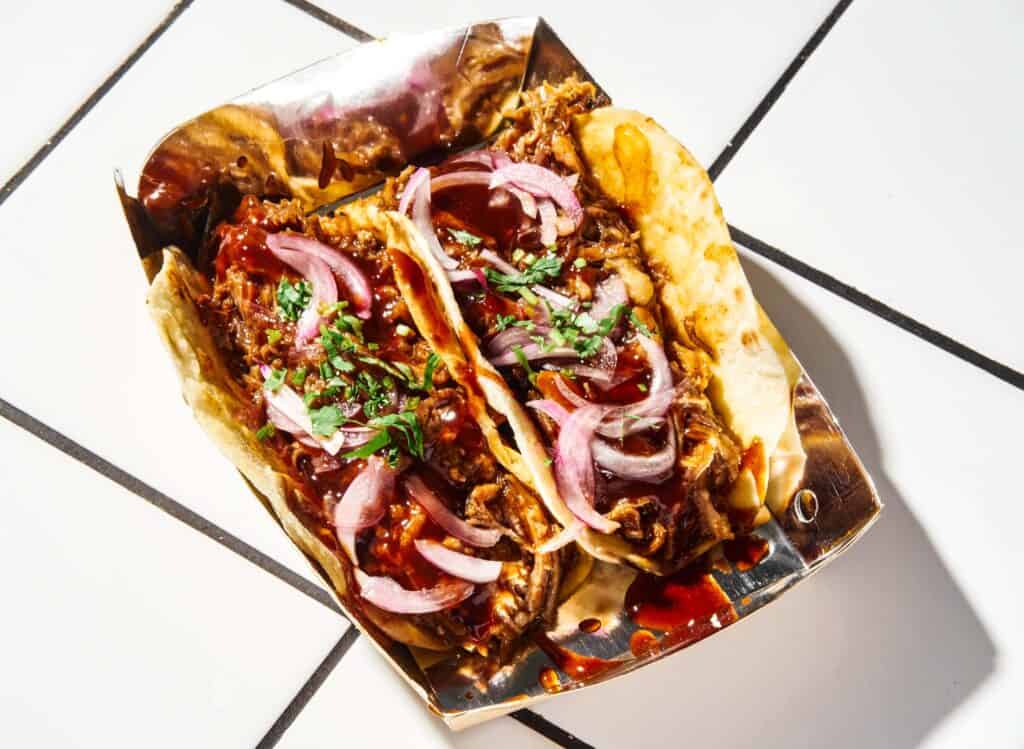 Camaron – Never miss this iconic seafood taco that features fresh shrimp that are intricately marinated to perfection with a dip[ed in high-quality beer and battered generously served with homemade coleslaw along with pickled onions, red radish, and alfalfa.
Poblacion – A popular in this collection that offers quesa birria beef on perfectly grilled shrimp. It has mozzarella cheese over these savory chunks topped with lime sauce and cilantro sauce and a pico de gallo served on the side.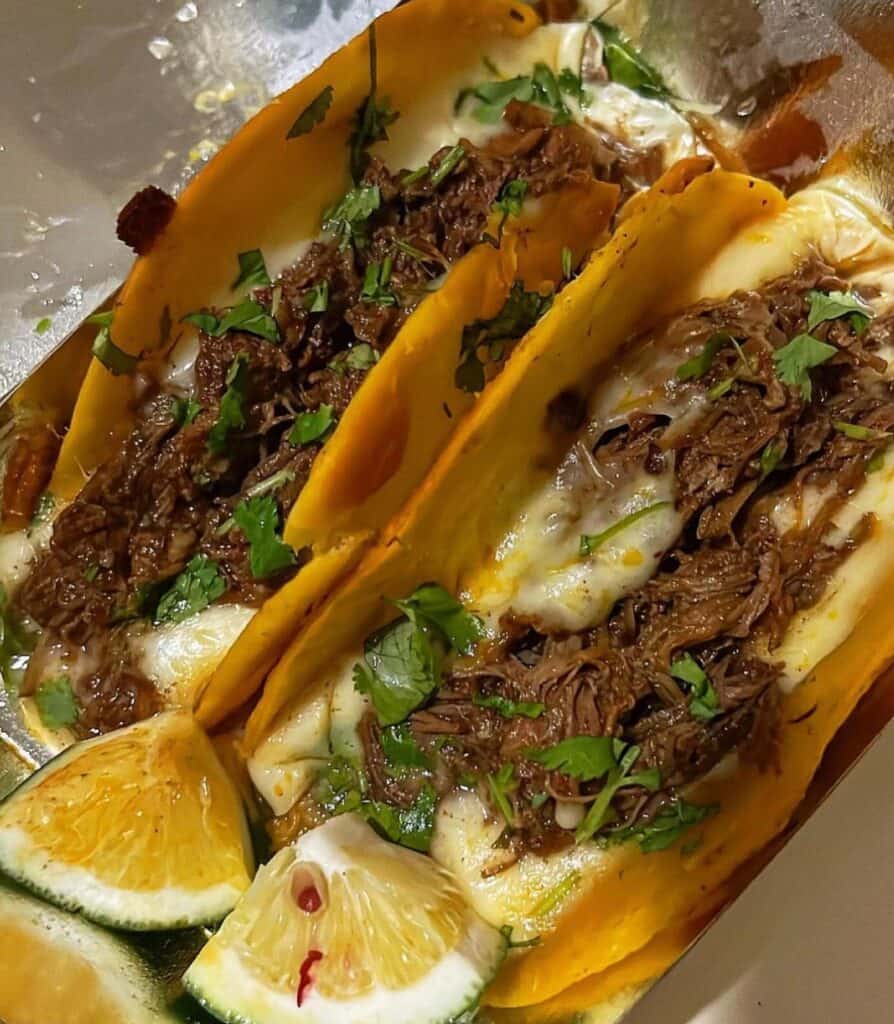 Pollo – This dish is made in an intricate process to reach its desired tenderness of top-grade chicken. It has a special recipe topped with a delicious pickled onion along with pico de gallo and a cilantro sauce.
Quesadilla – Now for my Quesadillas fan out there! the softness of this menu of Onlypans Taqueria is to die for with your choice of meat along with cheese and other spices. This quesadilla is another must-try in this collection and I personally love it.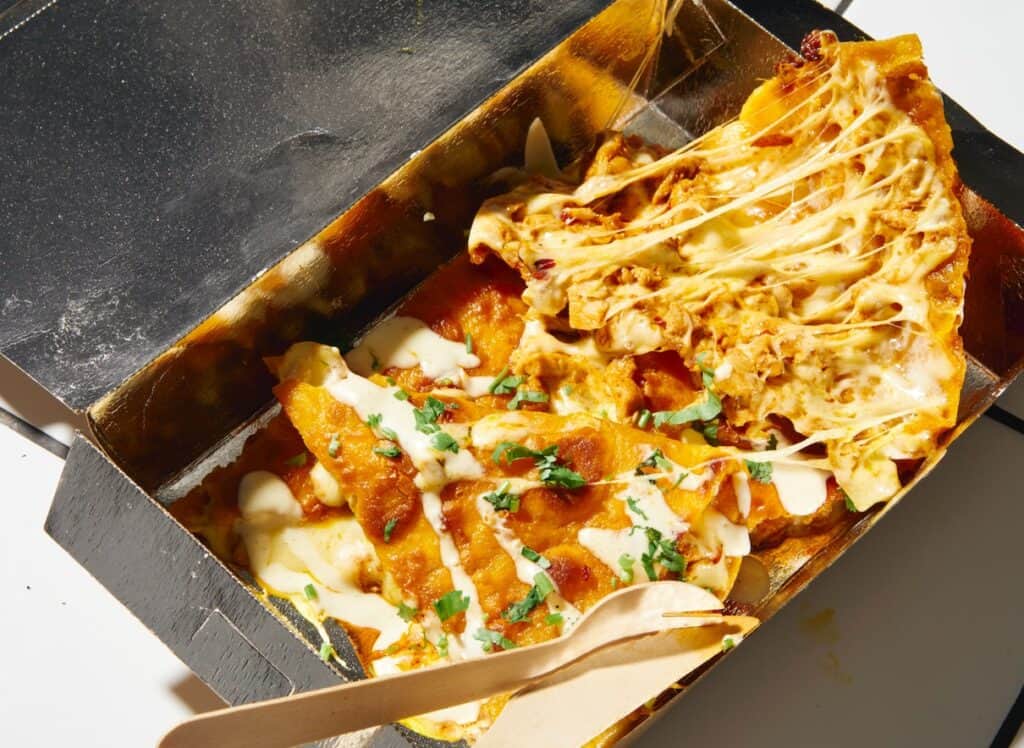 Camaron Tostadas – Embrace the flavorful goodness of these fresh shrimp that are specially marinated to perfection and dipped in beer served with a perfectly pan-fried tortilla shell and delectable coleslaw. A different level of flavors and texture will meet you in this iconic tacos so never miss to try this too.
Burrito – A rolling goodness is here to share with you the finest flavors of Burrito that highlight a special cilantro lime rice with your choice of meat. It comes with beans and salsa along with cheese that is carefully wrapped in this 14′" tortilla and a finishing touch of garlic sour cream sauce served on the side.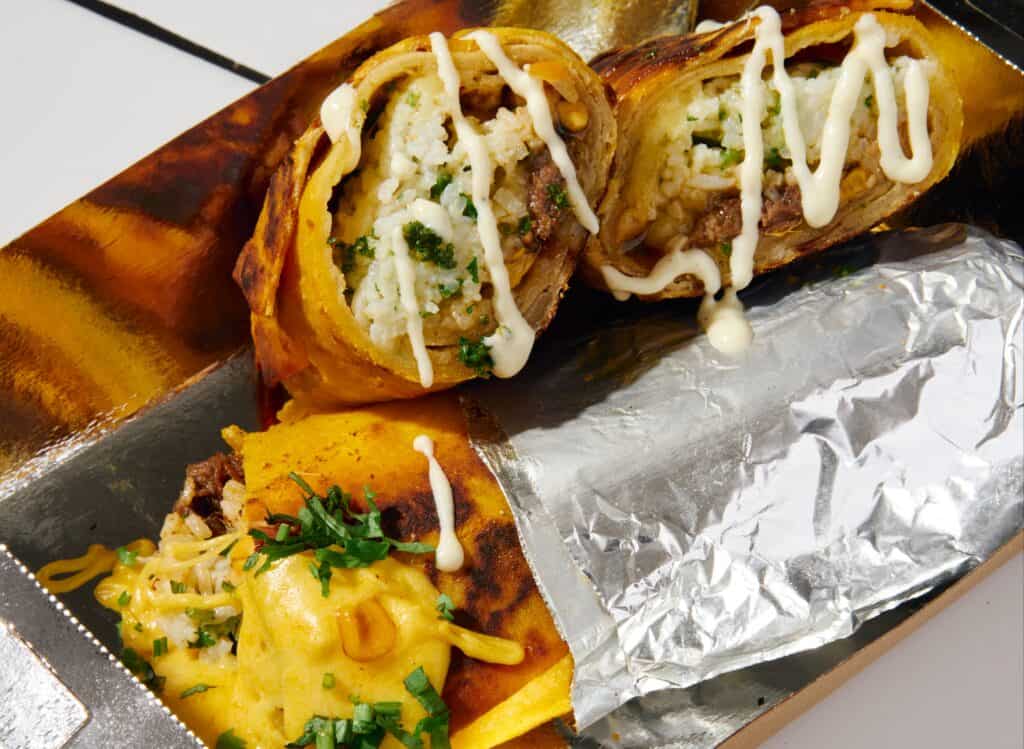 Onlypans Taqueria Menu Delivery
Craving for the finest bite of your favorite tacos, quesadillas, and burrito but you are not in the mood to go out and get it? Well, you can now have your favorite Mexican food delivered right to your doorstep through their food delivery partners such as FoodPanda Philippines and GrabFoodPH. They offer a top-of-the-line food delivery service with smooth and fast transactions. Enjoy your flavorful bite of these iconic tacos in the greatest comfort of your home.
Social Media Pages
Get ready to indulge in the vibrant and flavorful world of Onlypans Taqueria's social media channels. You're unlocking a treasure chest of exclusive deals, sizzling behind-the-scenes content, and a front-row seat to the making of your favorite tacos, burritos, and more.
Facebook: https://www.facebook.com/onlypansph
Instagram: https://www.instagram.com/onlypanstaqueria
TikTok: https://www.tiktok.com/@onlypanstaqueria
FAQs
What type of cuisine does Onlypans Taqueria offer?
Onlypans Taqueria is here to share the finest collection of their favorite tacos, burritos, and quesadillas that highlight the best of the flavors of Mexico from the high-quality ingredients and well-curated visual appeal of every taco they serve.
What is Onlypans Taqueria known for?
Onlypans Taqueria is famous for its tacos and some of their favorite and best-selling tacos are Quesa Birria, Carnitas, Poblacion, and Nachos con Carne.
What are the operating hours of Onlypans Taqueria?
Onlypans Taqueria is open to serving you delicious bites of their Mexican food from 11 AM until 2 AM from Monday to Sunday.
Where is Onlypans Taqueria located in the Philippines?
You can visit their stores which are located at 5663 Don Pedro, Poblacion Makati, Makati, 1210 Metro Manila, Philippines.
Conclusion
In conclusion, Onlypans Taqueria indeed offers high-quality tacos menu that come at very reasonable prices. I love how well-curated their tacos collection from their favorite Barbacoa up to the iconic Quessa Biria. They are also very accessible to the people since they are located at Makati so you can have your favorite tacos as you roam around the busy streets of the Metro. Aside from that they are also open until 2 AM so you can surely satisfy that craving even late at night. I also love how they are accessible through food delivery services which is a great standpoint to cater to people who do not want to go outside in order to satisfy their Mexican food cravings. One thing that I can suggest is for them to expand their collection even more, especially to burritos and other Mexican food. Mexican cuisine has a very wide range so I am sure they can curate more food to cater various cravings of most people. Aside from that the food is really great and it might be your next favorite Mexican restaurant.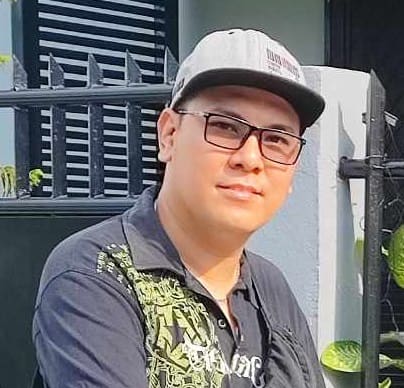 Hi! I'm Nivek Strife, the person who made MenuPH. I'm the one who added most of the popular menus you see on this website, and I really hope you enjoy them! Feel free to check them all out.
Growing up, I was surrounded by lots of tasty foods, like the classic Adobo and the sweet Leche Flan. That love for the many flavors of the Philippines is what got me excited about adding to MenuPH. When I learned how to make websites, I saw the need for a place to show off all the amazing Filipino dishes, and that's how MenuPH started.
MenuPH isn't just a website; it's like a fun journey into food. I've teamed up with famous chefs and found great places all over the Philippines to bring you a bunch of menus that show off the best of Filipino cuisine. Whether you're into the usual dishes or new twists, MenuPH is here to guide you through the rich world of Filipino flavors.
With MenuPH, my aim is to help local businesses, talk about good food choices, and make a group of friends who love food. No matter if you like fancy restaurants or street food, MenuPH has something for you. Come join me on this food adventure as we find great places, taste real flavors, and enjoy the unique food traditions that make the Philippines awesome.