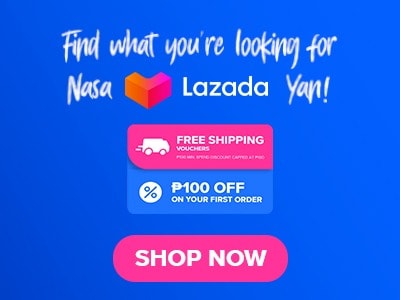 Craving for some authentic Korean food? No worries I got you. I just discovered this place a couple of days ago and I want to share my experience since sharing is caring right? Have you heard about Masil Charcoal Grill Restaurant? This is a Korean place that offers authentic Korean dishes so if you're interested in our topic stay with me. Masil Charcoal Grill Restaurant's menu offers a variety of delicious Korean dishes that will surely satisfy your Korean food cravings, and if you're considering the price before going no worries they are affordable. Let's talk about their food and prices. Let's go!
Below, you'll find the updated list of Masil Charcoal Grill Restaurant menu prices.
Menu Items
Price (PHP)

Soup And Stew

Gamjatang
800/1200
Galbitang
420
Budae Jjigae
800/1200
Agu Jiri
800/1200
Pyohaejang Guk
330
Samgyetang
650
Sundubu Jjigae
330
Sullungtang
330
Bangyetang
350
Kimchi Jjigae
330
Doenjang Jjigae
330

Set Menu

Premium Set A
4200
Premium Set B
3700
Masil Set A
2600
Masil Set B
2300

Charcoal Grill

Galbisal
660
Masil Bulgogi
540
Chadol-Bagi
430
Sam Gyeop Sal
360
Dwaelii Galbi
440
Dak Bulgogi
400
Deung Shim
1200
Galbi Kkotsal
1200
Saeng Galbi
990
Yangnyeom Galbi
880
La Galbi
770
Buchaesal
660

Ala Carte

Naengchae Jokbal
1200
Jokbal
960
Yuk Hoe
450
Galbi Jiim
490
Japchae
350
Saewoo Twikim
490
Mae-Eun Galbi Jim
550
Gyeran Jjim
150
Mul Naengmyeon
330
Bibim Naengmyeon
330
Mini Mul Naengmyeon
200
Mini Bibim Naengmyeon
200
Bulgogi Jeongol
880
Jjusam Bulgogi
990
Osam Bulgogi
700
Dolsot Bibimbap
350
Ojingeo Bokeum
450
Plain Rice
60
Haemul Pajeon
350
Nokdujeon
350
Go Deungeo Gui
490

Beverages

Mango Shake
130
Maesil Ade
130
Coke In Can
60
Sprite
60
Royal
60
Watermelon Shake
130
Lemon Ade
130
Iced Tea
80
Bottled Water
50

Beer

Pale Pilsen Beer
90
San Mig Light
90

Korean Liquor

Soju (Chum Churum)
250
Soju (Chamisul)
250
Jamongae Soju (Chamisul Grapefruit)
250
Seol Jungmae (Lotte)
690
About Masil Charcoal Grill Restaurant
1997 was the year that Masil started. They were a small family business in Quezon City at that time and later began to offer catering services. They are actually the second Korean catering service in our country since that time Korean restaurants are rarely found in the metro. After several years they transferred to Ortigas Mandaluyong because of the large population of Koreans in the area.
The mother of Masil's manager is the Korean cook of this place that's why what they serve is authentic Korean food. All of their ingredients are also directly from Korea ensuring their restaurant's quality. Best selling dishes at Masil Charcoal Grill Restaurant are their grilled dishes, they offer a lot of meat like chicken, beef, and pork, and they even have a special menu. Their former name is Soul Fusion it is easy to locate this place since a lot of people in the vicinity know the place.
Masil Charcoal Grill Restaurant Menu Best Sellers
Masil charcoal grill restaurant best selling items are listed below.
Deji Galbi – The Deji Galbi version of Masil Charcoal Grill Restaurant is made with pork ribs meat that they seasoned and marinated in a special sweet sauce. This one is great to be cooked in medium allowing the flavor of the meat to be tasted. If you like sweet dishes this is the right item for you to try on Masil Charcoal Grill Restaurant's menu. And though I am not a fan of the sweet taste of my pork this still tastes good. Tried eating this the Korean way and I love it with a bottle or two of soju.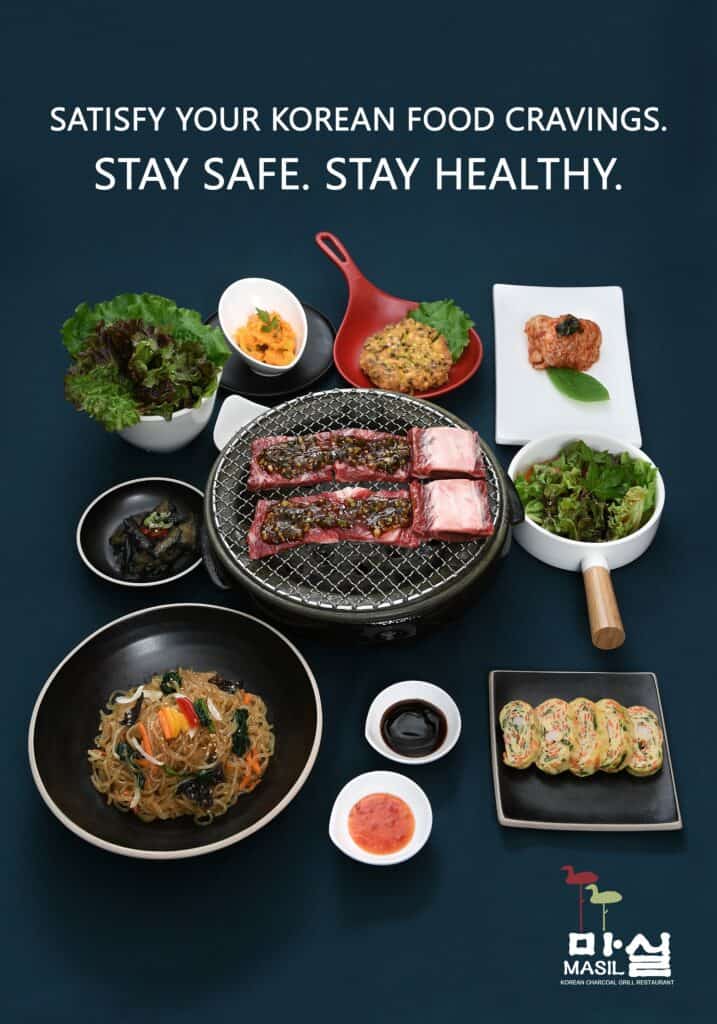 Masil Bulgogi – Masil Bulgogi is a grilled dish, this one is actually a serving of US beef that they marinated in their special masil sweet sauce. Masil bulgogi version of Masil Charcoal Grill Restaurant is not too sweet. This is one of my favorite items on their menu as well. Masil bulgogi is popular among their customers. This is great to eat with kimchi and some lettuce wrapped in the meat. A must-try item on their menu.
Mak Chang (pork intestines) – Mak Chang is a Korean version of talitis ng baboy here in our country. This one has fermented soybeans sauce. Their mak chang tastes nice, to be honest, I am not a fan of munching intestines whether it's chicken or pork but I have to admit that trying their mak chang gives me a different impression of cooked intestines. This one is great with soju as well.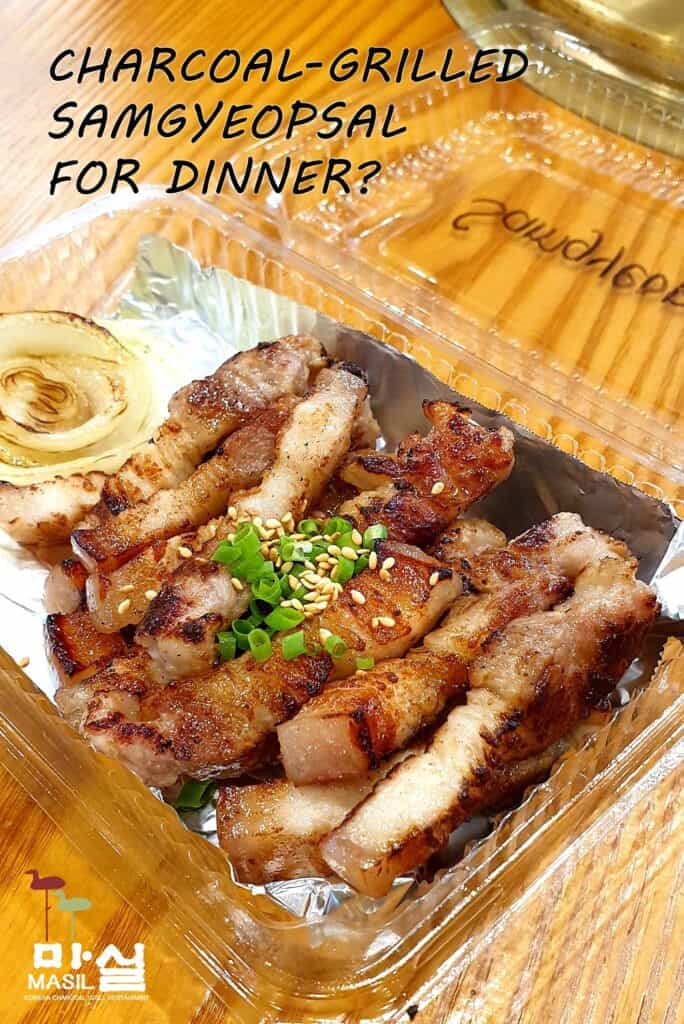 Beverages Menu
We can't forget beverages. Masil Charcoal Grill Restaurant has different beverages menu to offer. Mango shake and Maesil ade if you want to keep it fruity. They also have Coke, sprite, and Royal for soft drinks. The Watermelon shake can also be found on their beverages menu, while lemonade, iced tea, and bottled water are also included in their beverage options.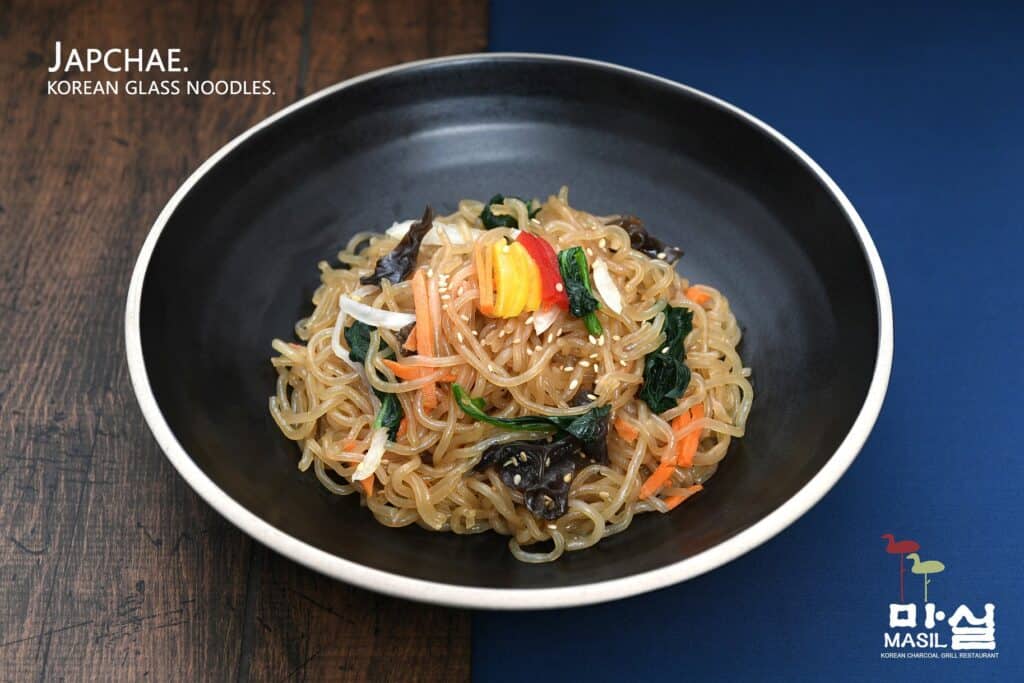 Korean Liquor
Masil Charcoal Grill Restaurant is also offering Korean liquor on its menu. They have Soju (Chum Churum) which is a Korean distilled liquor that is made from sweet potato. This one is also one of the best-selling soju brands in Korea and has a 19% alcohol level.
They also have Soju (Chamisul) a different brand of soju that is also made with sweet potato and also has a 19% alcohol level. Jamongae Soju (Chamisul Grapefruit) is a lighter alternative this one has a 13% alcohol level only and has a Grapefruit flavor. Lastly, they have Seol Jungmae (Lotte) this one is a Korean plum liquor, and this one is also lighter with a 14% alcohol level.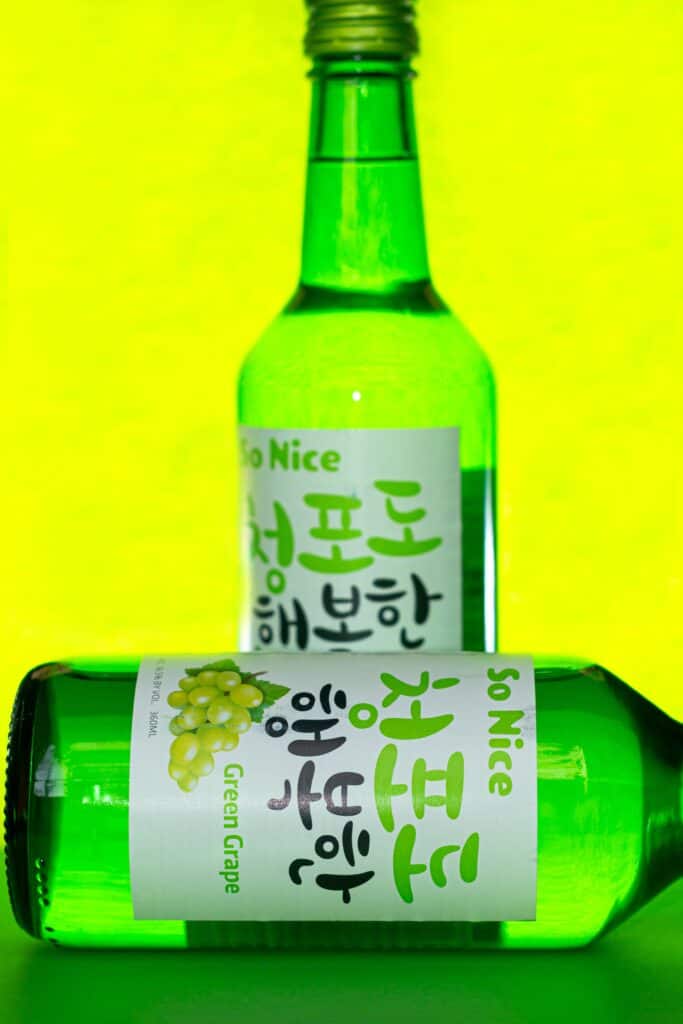 Masil Charcoal Grill Restaurant Menu Delivery
Great news if you're a loyal Masil Charcoal Grill Restaurant customer since you can now order food from them in the comfort of your home. The cut-off delivery time is 7:30 PM. All you have to do is to call them at 09176790844. You can also use your favorite food courier services that are available in your location for faster transactions.
Social Media Page
Want to hone your BBQ skills? We'll share tips, tricks, and even secret marinade recipes so you can recreate the magic of Masil at home. Join them and fan the flames of your culinary passion by following their sizzling-hot social media page!
Facebook: https://www.facebook.com/MasilOrtigas
Frequently Asked Questions 
Where is the location of Masil Charcoal Grill Restaurant?
Masil Charcoal Grill Restaurant is located at 100 Oranbo DR Baranggay Oranbo, Pasig City.
What are Masil Charcoal Grill Restaurant's business hours?
They are open daily from 11:30 in the morning until 3:00 p.m. for lunch and reopen at 5:00 p.m. until 11:00 p.m. for dinner. They are open from Monday to Sunday and also on holidays. 
What is Masil Charcoal Grill Restaurant's contact number?
Masil Charcoal Grill Restaurant's contact numbers are +6326312173 and +632634 2010.
Does Masil Charcoal Grill Restaurant have a social media page?
Yes. Masil Charcoal Grill Restaurant's Facebook page link can be found in the social media pages section of this article.
Masil Charcoal Grill Restaurant. Are they halal-certified?
No. Masil Charcoal Grill Restaurant is a nonhalal-certified restaurant that offers dishes that are haram with the beliefs of our Muslim friends.
Conclusion
Overall experience with Masil Charcoal Grill Restaurant after getting a taste of the foods that they offer is I am actually quite impressed and to be honest I am already planning my next visit. Seriously everything on Masil Charcoal Grill Restaurant's menu is delicious with great quality meats. This place serves authentic Korean BBQ and Korean dishes. The place is nice, customer friendly, and very welcoming, the atmosphere is great and the place is well maintained. Their service crews are nice and will really accommodate customers. They are polite and easy to talk with. Prices of their food products are reasonable not too expensive just right. Will recommend this place to every foodie out there especially those who love Korean cuisine.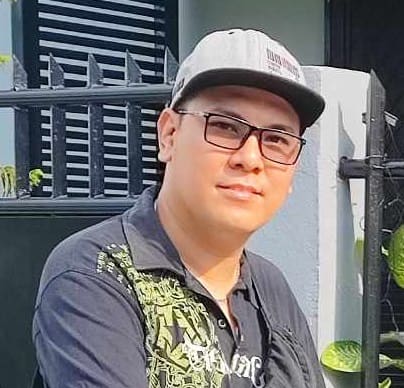 Hi! I'm Nivek Strife, the person who made MenuPH. I'm the one who added most of the popular menus you see on this website, and I really hope you enjoy them! Feel free to check them all out.
Growing up, I was surrounded by lots of tasty foods, like the classic Adobo and the sweet Leche Flan. That love for the many flavors of the Philippines is what got me excited about adding to MenuPH. When I learned how to make websites, I saw the need for a place to show off all the amazing Filipino dishes, and that's how MenuPH started.
MenuPH isn't just a website; it's like a fun journey into food. I've teamed up with famous chefs and found great places all over the Philippines to bring you a bunch of menus that show off the best of Filipino cuisine. Whether you're into the usual dishes or new twists, MenuPH is here to guide you through the rich world of Filipino flavors.
With MenuPH, my aim is to help local businesses, talk about good food choices, and make a group of friends who love food. No matter if you like fancy restaurants or street food, MenuPH has something for you. Come join me on this food adventure as we find great places, taste real flavors, and enjoy the unique food traditions that make the Philippines awesome.