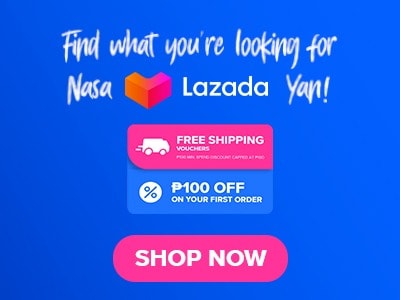 Savor the finest collection of authentic Korean cuisine that highlights the beautiful culture and tradition of Korea's finesse. Welcome to Donu Pork and Beef Grill! your home to many flavors and textures of Korean cuisines such as their iconic Chadolbaki, Ttook Bulgogi and so many more that you don't want to miss out! Here are their flavorful menu collections that you definitely need to check out before you take a visit.
Below, you'll find the updated list of Donu Pork and Beef Grill menu prices.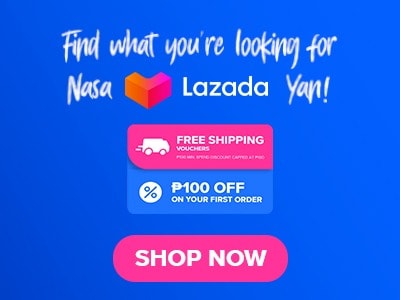 Menu Items
Price (PHP)

Kimchi

Cabbage Kimchi
150

Donu Lunch Box

Pork Cutlet Lunch Box
300
Jeyuk Lunch Box
300
Squid Lunch Box
300

Grill Set

Chadolbaki
450

Other Menu

Kimbap
200
Bibimbap
300
Keranmari
300
Tteokbokki
350
Mool Nengmyun
350
Bulgogi Bokkumbap
300
Donkatsu
400
Kimchi Jeon
350

Soups & Stews

Doenjang Jjigae
350
Ttook Bulgogi
400
Soondae Kukbap
400
Budae Jjigae
450
Yukgaejang
400
Miyeok Kuk
400

Stir Fry & Steamed Dishes

Beef Bulgogi
700
Japchae
500
Gopchang Bokkum
700
Ojingo Bokkum
700

Rice Toppings

Bulgogi Deopbap
400
Ojingo Deopbap
400

Extras

Extra Rice
60
Extra Fried Egg
40

Beverages

Soju
300
About
Donu Pork and Beef Grill caters to a variety of Korean Cuisines where taste meets tradition. A collection of flavorful meals that features Korean spices along with aromatic cuisine that highlights the best-tasting Korean chicken, grilled dish and so many more that are worth checking out. It is definitely a culinary bliss perfect for your flavorful carvings.
Donu Pork and Beef Grill Menu Best Seller
Donu Pork and Beef Grill shares their best-selling and most popular dish for you to try! Here is their top-pick collection for you to check out
Tteokbokki – This rice cake that is stir-fried and flavored with a savory sauce is one of the iconic dishes at Donu Pork and Beef Grill it has rich in flavor and the bold taste of it is not overwhelming so you can fully enjoy every bite of this Tteokboki.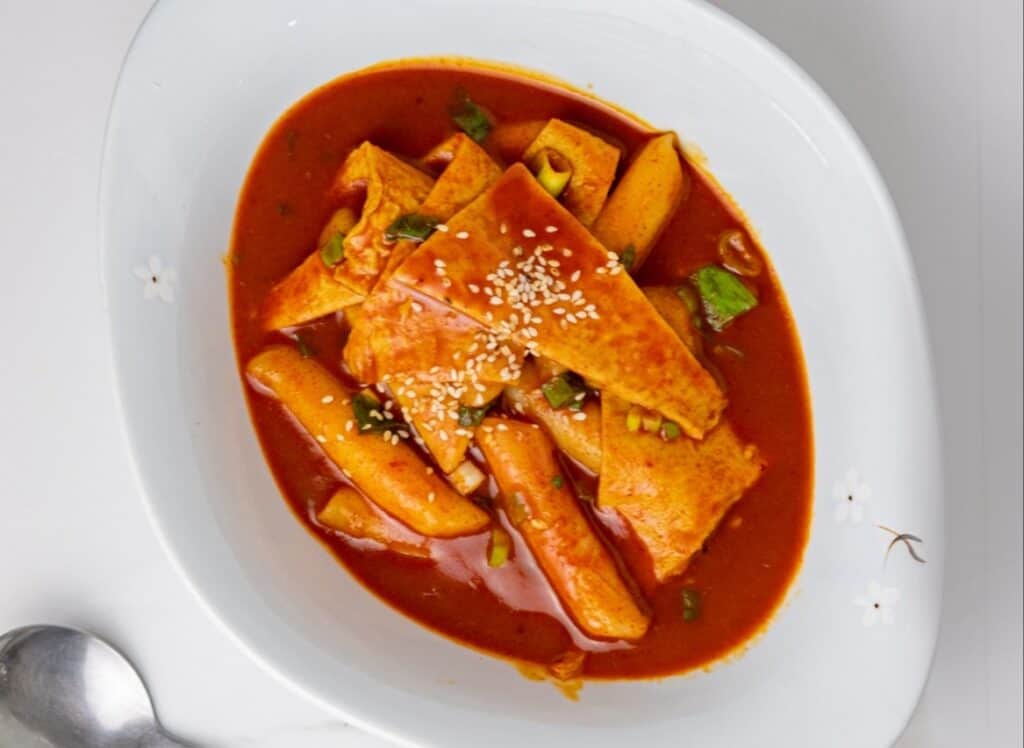 Ttook Bulgogi – A heavenly bliss is what you are going to experience in every bite of this dish. It is a hotpot that features the finest collection of meats and spices that you would love to have a sip, especially during cold seasons!
Chadolbaki – This dish is one of the first things that will meet you while browsing through their menu, Donu Pork and Beef Grill takes great pride in how juicy and beefy the beef brisket is in this meal highlighting a Korean flavor in every bite.
Doenjang Jjigae – You surely don't want to miss the flavorful soup of this Doenjang Jjigae. It is a bean-paste soup that has bold flavors and spices that perfectly blend with all of the flavors in the dish. Another must-try at Donu Pork and Beef Grill.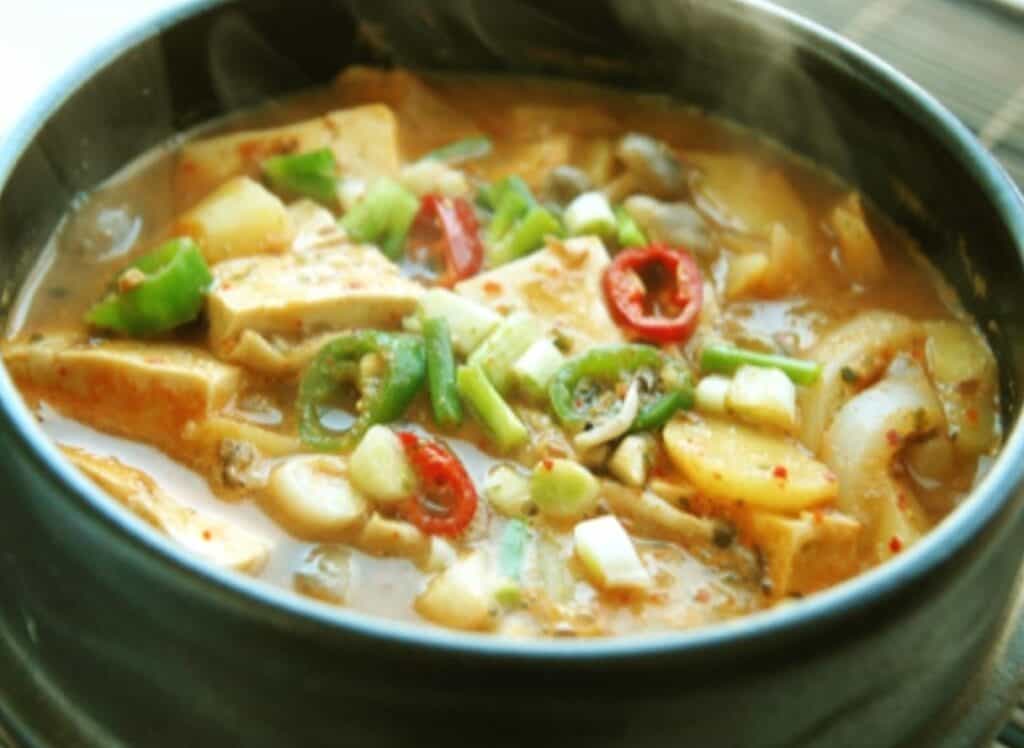 Other Menu
Donu Pork and Beef Grill offers these top picks from their Other Menu collection that showcase different textures and depths that add to the artistic flair of Korean cuisine.
Kimbap – This kimbap is perfect for people who want an extra healthy touch on their meals. It features a goodness of vegetable bites along with fruits and cuts of meaty goodness giving you a very good experience.
Keranmari- This keranmari is made out of egg rolls that are flavored and perfect to partner with various dishes you want to order from their menu. It is rolled and perfectly cut and features various veggies added to it.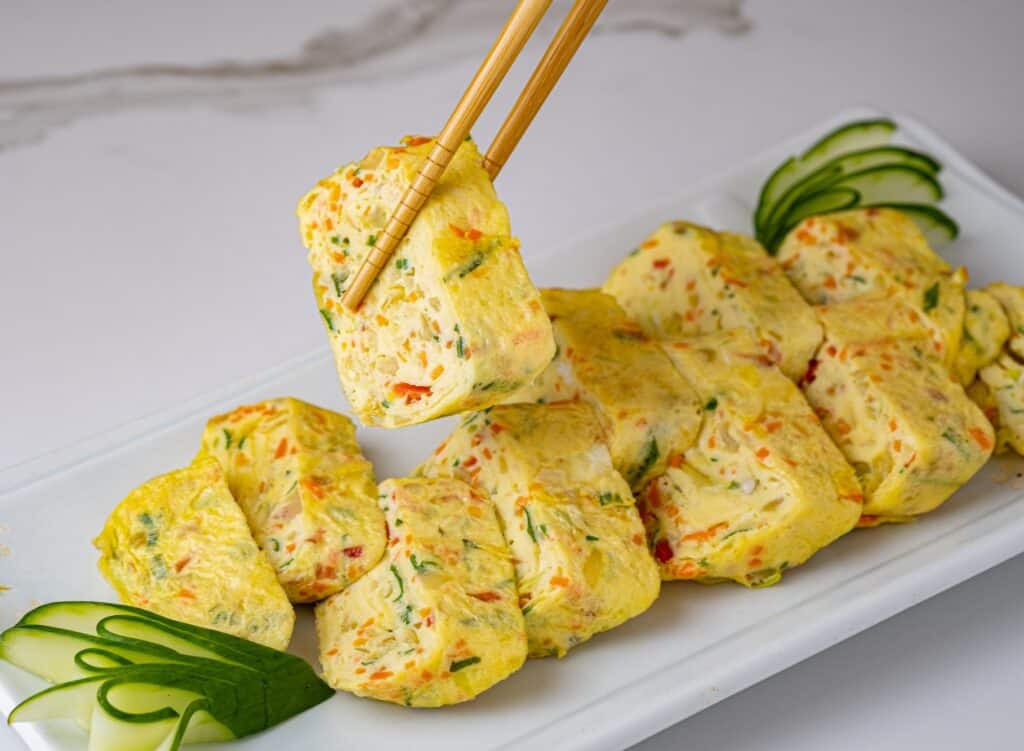 Bulgogi Bokkumbap- A menu of Donu Pork and Beef Grill that features the meaty and savory goodness of bulgogi served with fried rice and fried eggs adding a different level of experience to the dish. One of the highly recommended in this collection.
Donkatsu- This Donkatsu is one of the crowd's favorites in their collection because of the perfect crispy fried pork cutlet that is served with rice and a fresh salad perfect for a lunch or dinner meal.
Bibimbap- This dish is one of their healthy collection that features vibrant colors of healthy ingredients and is made with perfectly steamed white rice on top of flavorful and bold goodness.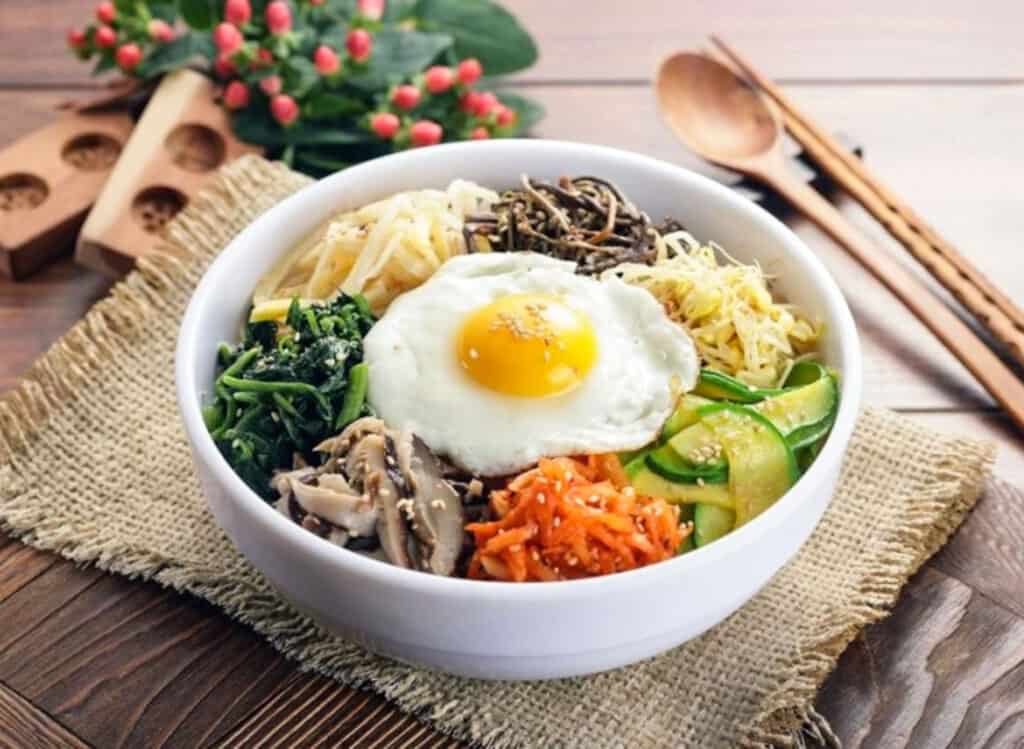 Donu Pork and Beef Grill Soup & Stews Menu
Donu Pork and Beef Grill never misses hitting the spot with their flavorful collection of soups and stews that bring comfort to your day.
Yukgaejang – If you are looking for a spicy soup with flavorful goodness, this Yukgaejang is something you need to add to your list of orders. The beefiness and the level of spicy flavors it gives are top-notch.
Budae Jjigae – This stew is filled with the juicy goodness of Ham and sausage so it is perfect for an extra chill vibe while having a flavorful sip of this stew.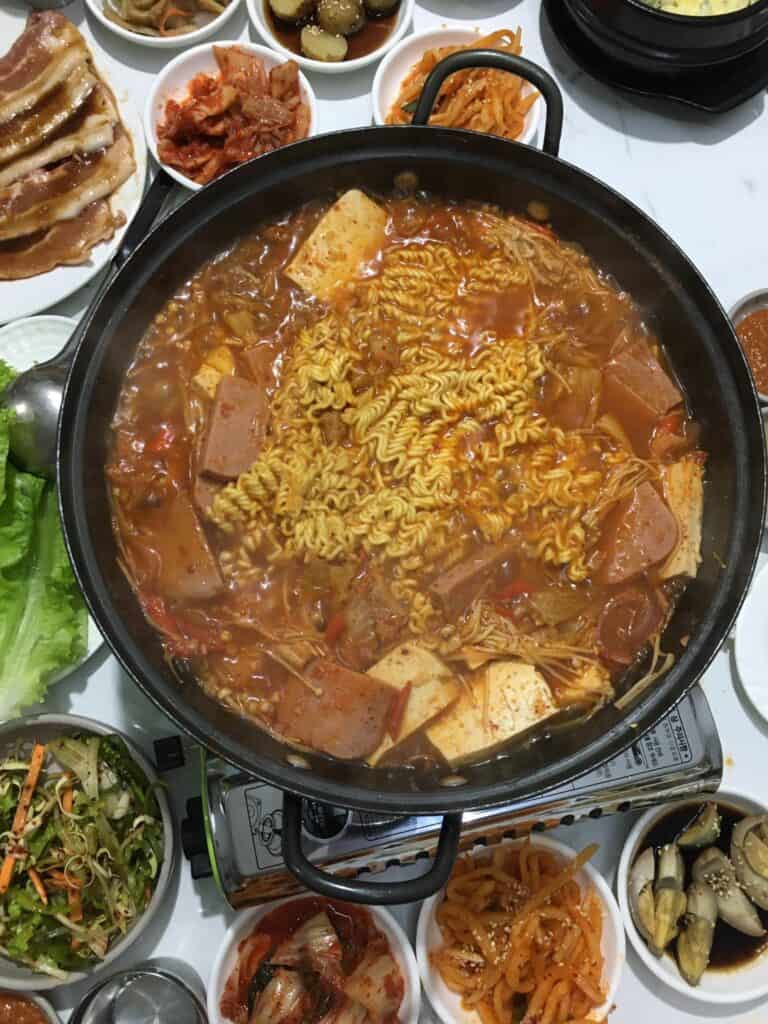 Soondae Kukbap – This dish is perfect for your adventurous heart! It features soondae and pork intestines that give a different level of soup. It is a must-try for me. the soup is refreshing and meaty and has a hint of salt and a well-balanced flavor with the spices.
Ttook Bulgogi – This Ttook Bulgogi was already featured in the previous list but it deserves another mention for its hottest soup and stew collection especially when we talk about comforting soup.
Donu Pork and Beef Grill Menu Delivery
Donu Pork and Beef Grill offers food delivery service via their third-party delivery partners such as FoodPanda where you can ultimately enjoy your favorite Donu Pork and Beef Grill favorites in your finest comfort at home.
Social Media Pages
You'll also get a glimpse of their mouth-watering dishes that will surely make you crave more. Follow Donu Pork and Beef Grill on social media and plan your next visit to this amazing restaurant.
Facebook: https://www.facebook.com/DonuRestaurant
Frequently Asked Questions
What type of cuisine does Donu Pork and Beef Grill offer?
Donu Pork and Beef Grill offers the finest collection of flavorful Korean cuisines that are curated for perfect quality with premium ingredients.
What is Donu Pork and Beef Grill known for?
Donu Pork and Beef Grill is known for their collection of savory meals such as their iconic Chadolbaki and Tteokbokki.
What are the operating hours of Donu Pork and Beef Grill?
Good news! because you can enjoy your favorite Donu Pork and Beef Grill favorites every day their operating hours are from 10:30 AM to 9 PM.
Conclusion
To conclude everything we can really say that Donu Pork and Beef Grill curates a perfectly well-thought menu collection if you want to venture and satisfy your flavorful Korean cravings. Their menu offers a wide variety of various cuisines, styles, and forms which adds a great point for a lot of people. From the tender and juicy chunks of their Chadolboki up to their flavorful and meaty goodness of soups and stew, it is no wonder that they have maintained a great amount of support and love among Filipino people. Aside from that they offer a well-maintained environment for people to fully enjoy their food at the greatest comfort.