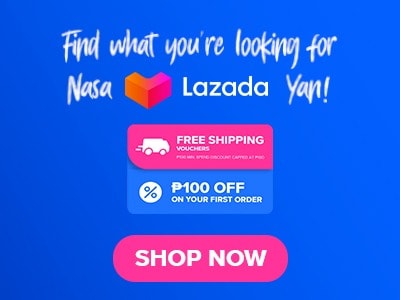 Indulge in the heavenly adventure here at Burrow Cafe, It is a perfect destination when it comes to your everyday go-to meals where they showcase a wide range of menu categories and selections featuring the aromatic fusion of local and international cuisines.
Below, you'll find the updated list of Burrow Cafe menu prices.
Menu Items
Price (PHP)

Starters

House Rolls, Assortment Of Spreads
355
Burrow Sourdough Toast, Housemade Boursin
350
Squash Flower, Homemade Banana Ketchup
270
Poutine, Truffle Essence
520
No Meat Taco
445

All Day Breakfast

Tender Beef Tapa
395
Salisbury Steak, Mushrooms,Home Fries
415
Bacon, Sausage, Eggs & Toast
510
Yoghurt, Granola, Fresh Fruits
385
Eggs Benedict On Sourdough Toast, Smoked Salmon, Bacon Jam
575
Fruits & Waffles
520
Chicken & Waffles
465

Mains

Wine Braised Beef Brisket, Squash Risotto
520
Salmon, Ratatouille, Pesto Cream
625
Lechon & Gising Gising Bowl
400
Grilled Chicken, Mushroom Bordelaise, Sweet Potato Mash
420
Burrow Burger
570
Meatless Burger 2.0
595
Grilled Tuna, Laing Adlai, Tinapa Cream
650
Curry Cauli Bowl
465
Tofu & Barley
320
Mushroom Cauliflower Rice
375
Truffled Mushroom Adlai Risotto
580
Shrimp, Salmon, Crabfat Adlai Risotto
655
Black Pancit, Freshwater Shrimps, Tinapa Crumbs
575
Fish And Chips, Kimchi Aioli
460
Rigatoni, Italian Sausage, Spinach
395
Seafood Linguine, Crabfat Cream
595

Sourdough Pizza

Ratatouille
720
Spicy Sardines And Olives
720
Truffled Cheese
720
Bacon And Eggs
720
Italian Sausage
720
Chicken Masala
720
Margherita
720

Soup

Truffled Mushroom Soup
370
Pumpkin Soup
295
Grilled Corn Chowder
295
Tomato Cream Soup
295

Salad

Watermelon &
Kesong Puti Salad
520
Classic Caesar Salad
625
Ensalada Filipina
550

Kids Menu

Spaghet Ti Bolognese
365
Fried Chicken And Mash
375
Burrow Sliders
310

Desserts

Signature Cheesecake
295
Nutella Cheesecake
300
Carrot Cake
290
Kalabasa Cake
290
Calamansi Pie
210
Dayap Crème Brulee
170
Crunchy Suman Ala Mode
295
Ube Cake
290
Chocnut Cake
360
Chocolate Ganache
270
Flourless Chocolate Cake
340

Cofee Iced/Hot

Slow Drip Black Coffee
130
Slow Drip Lat Te
150
Moka Pot Black Coffee
140
Moka Pot Lat Te
160
Café Mocha
175
Cold Brew Black
160
Cold Brew Lat Te
170

Hot Drinks

Hot Chocolate
190
Fresh Mint Tea Pot
170

Homemade Drinks

Homebrew Iced Tea
140
Ze Gingerzzz
170
Seasonal Fruit Shakes
210

Drinks

Perrier
180

Craft Beer

Santiago Beer Amihan
190
Santiago Beer Habagat
190
Santiago Beer Ipo-Ipo
220
Santiago Beer Buhawi
220
Santiago Beer Silang
230
About Burrow Cafe
Burrow is a home of both local and international cuisine with their menu that features a delightful journey showcasing their all-breakfast collection, a wide range of sourdough pizza, and astonishing main dishes that you can accompany with a wide range of soups and salads to share with your family. They are also famous for their joyful dessert and Chef's specials that vary per day and availability.
Burrow Cafe Menu Best Seller
Burrow takes great pride in their delightful menu of best sellers that highlight the best flavors of local and international cuisine that you will definitely love.
Tender Beef Tapa – The tenderness of this beef tapa is a delightful haven for everyone who loves a rich and savory meal. The juicy flesh of the beef will surely give you an enticing experience while slicing it into chunks.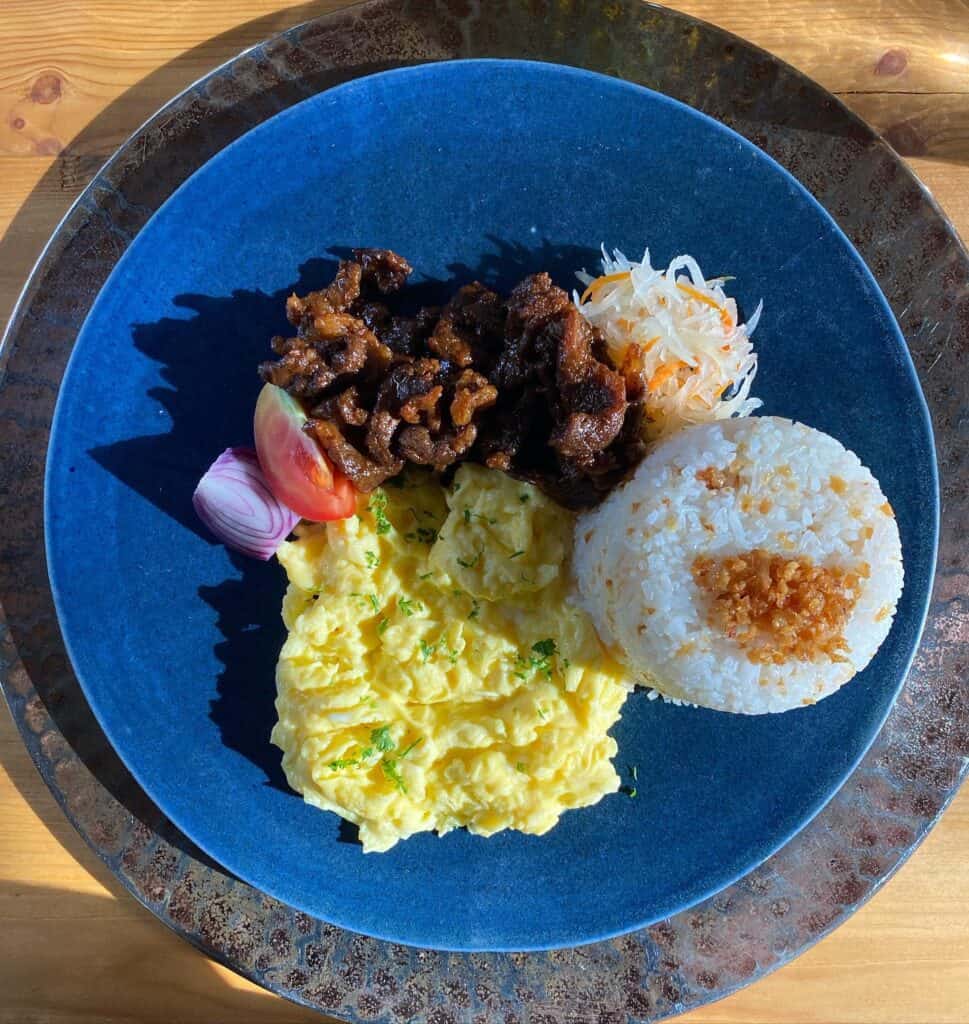 Chicken & Waffles – This dish is found in their All Day Breakfast collection which is also one of the highlights of the menu they offer. It features chicken flavored with its own signature spices. It is served with waffles perfect for your go-to breakfast meal.
Truffled Cheese – The cheesiness that you should not miss will meet you in every bite of this pizza that is found in their sourdough pizza collection. The truffle flavor of this menu of Burrow Cafe will surely elevate every pizza bite without giving you an "umay" feeling.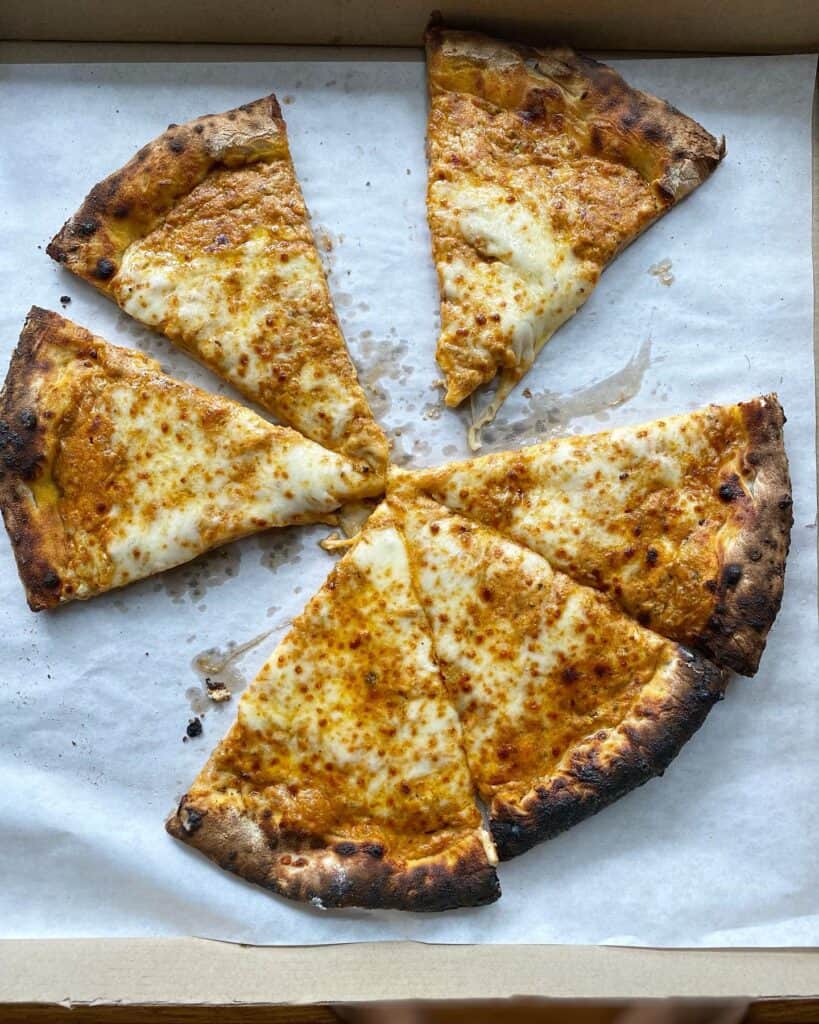 Lechon and Gisisng Gising Bowl – This dish is one of the stars in their collection that is found in their Main collection. It is a scrumptious bowl filled with the amazing goodness of lechon and gising-gising which is a bed of mixed vegetables that gives you an extra spice in your plate.
Watermelon & Kesong Puti Salad – This best-selling salad features a delightful fusion of juicy watermelon with kesong puti on a honey dayap dressing with a final touch of Almonds on top.
Burrow Cafe Menu Mains
Let us head toward the star of their collection which is their Main Dishes. They offer a wide range of Main dishes that are perfect for various moods, tastes, and textures that come with very reasonable prices.
Salmon Ratatouille, Pesto Cream – This harmonious of flavors provides you a fresh and finest cuts of salmon with delicate texture and flavors on a luciosu pesto ream which is drizzled and elevates the dish to the next level.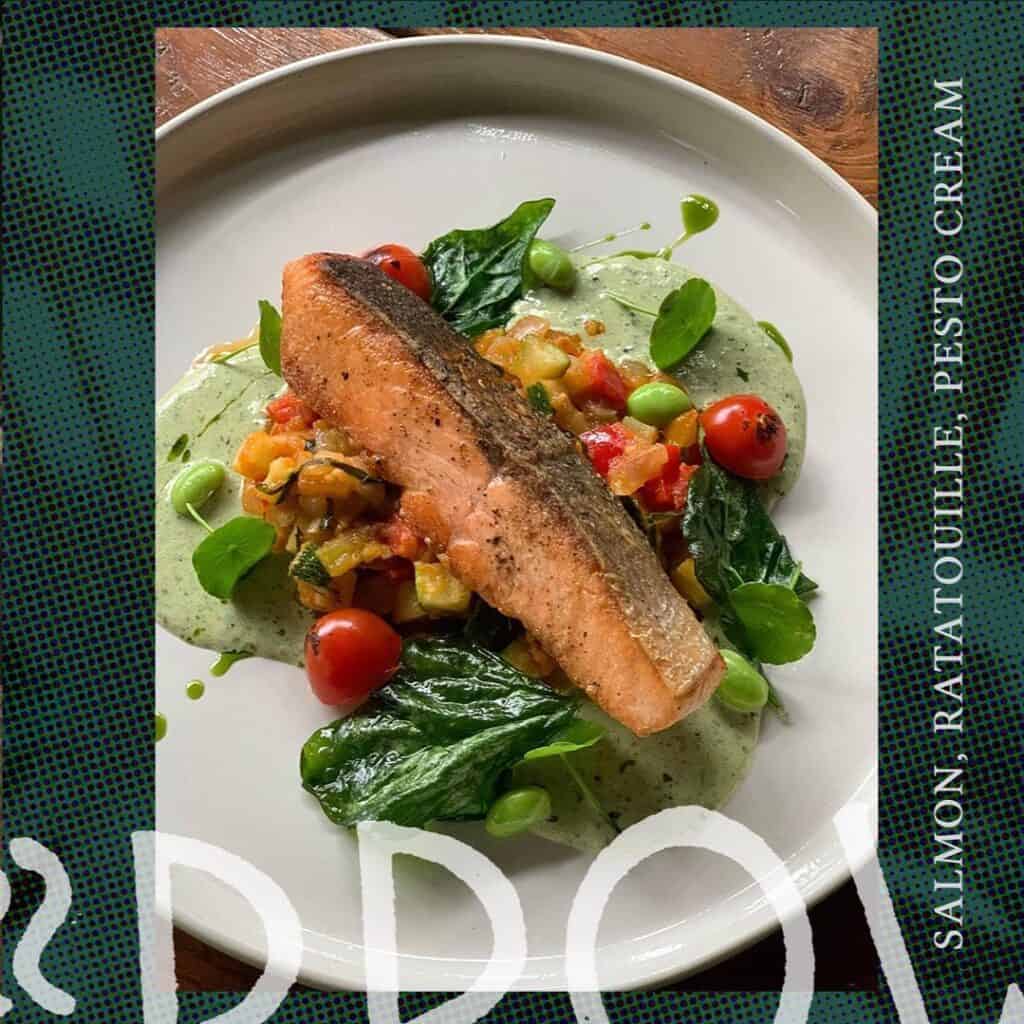 Grilled Chicken, Mushroom Bordelaise – A delightful fusion of grilled chicken giving you an extra smokey flavor and savory bite with the mushroom bordelaise which is enriched with the harmonious flavor of earthy mushrooms.
Burrow Burger – Indulge in the heavenly bites of this burger that features Emmenthal cheese on a layer of a thick cut of bacon and caramelized onions that are slow-cooked to their finest sweetness.
Black Pancit, Freshwater Shrimp, Tinapa Crumbs – Craving for that tinapa flavor that you used to have at home. You can have the flavorful experience you are looking for in this black pancit that is loaded with freshwater shrimp with tinapa crumbs that soothe the mouth's flavor.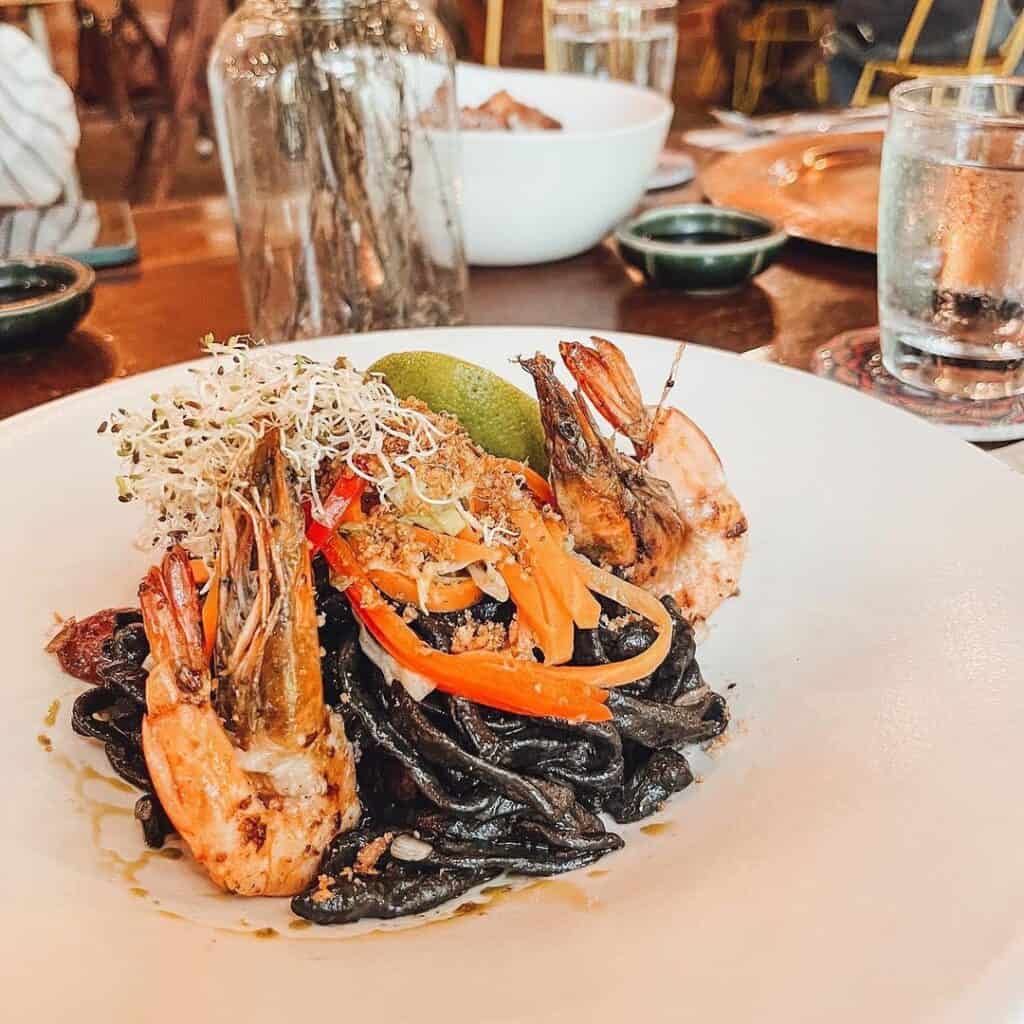 Sourdough Pizza
The sourdough pizza they offer here at Burrow has a distinct flavor that relies on their intricate process of making 14 inches of pizza that is perfect to share with up to 5-6 people.
Italian Sausage – Treat yourself to this best-selling pizza menu of Burrow Cafe that features a medley of flavors highlighting the juiciness of Italian sausage that is rich with flavor and spices. It also features melted cheese to give you a complete Italian experience
Chicken Masala – Feeling extra adventurous today, well you need to try this Chicken Masala Pizza that combines the best of Indian flavors with the perfectly tender cuts of marinated chicken on the fiery goodness of masala sauce.
Margherita -Their classic take on Margherita exudes simplicity and timeless classics. It provides you with a delightful fusion of fresh tomato sauce and creamy cheese that celebrates the heart of Italian flavors.
Bacon and Eggs – If you love breakfast with bacon and eggs why don't you try another way to have this fusion on a bite of pizza? This pizza takes your flavorful morning breakfast and transforms it into a pizza that highlights the crispy bacon and perfectly cooked eggs.
Burrow Cafe Menu Delivery
Burrow Cafe offers food delivery service only for selected locations near Antipolo. However, you can pre-order your take-out or delivery during operating hours which we will discuss later on. You can reach them via this contact number at 0917 622 9795 or message them online through Facebook Messenger at Burrow Café at Antipolo Beehouse.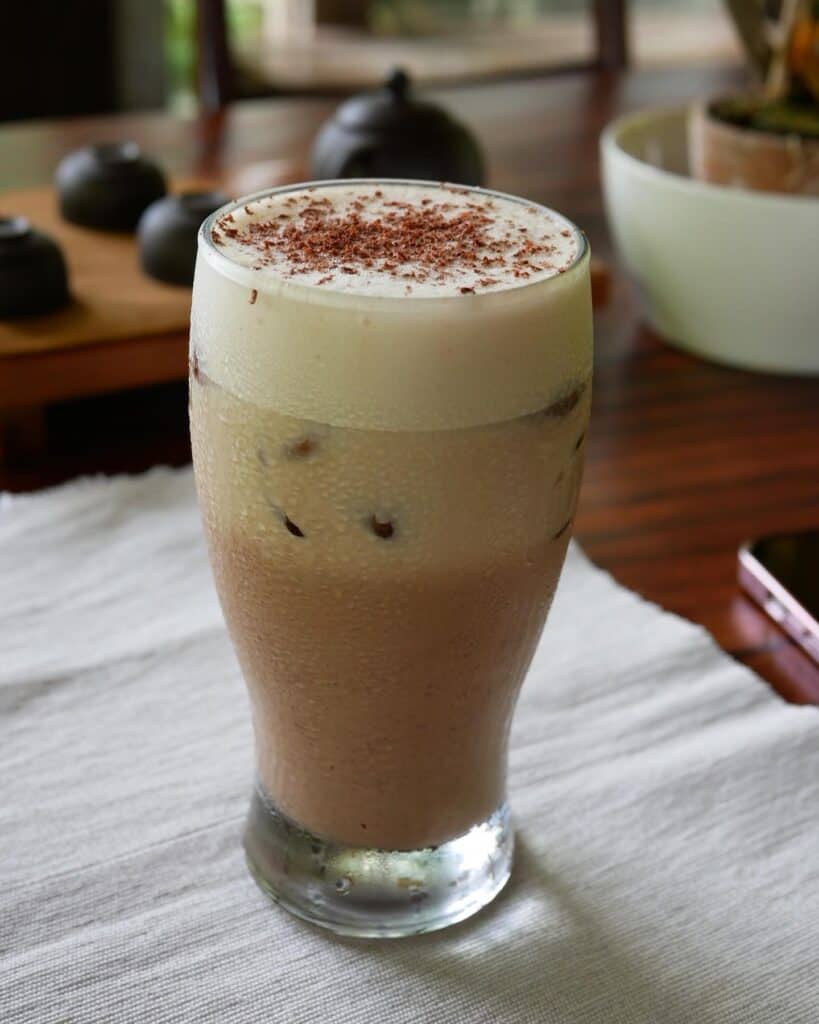 Social Media Pages
Join their vibrant and aesthetic social media channels and be the first to know about their delectable creations, seasonal specials, and enticing promotions that will make your dining experience even more enjoyable.
Facebook: https://www.facebook.com/burrowcafe.ph
Instagram: https://www.instagram.com/burrowcafe.ph
TikTok: https://www.tiktok.com/@burrow.cafe.ph
Website: https://www.antipolobeehouse.com/burrow-cafe/reservations
Frequently Asked Questions in Burrow Cafe
What type of cuisine does Burrow Cafe offer?
Burrow Cafe offers a delightful fusion of flavorful meals that highlights the fusion of international and flavorful local cuisines.
What are the operating hours of Burrow Cafe?
Here are the corresponding hours of operation at Burrow Cafe:
Wednesday, Thursday, Friday: 8:00 AM – 4:00 PM
Saturday, Sunday, Select Holidays: 8:00 AM – 5:00 PM
CLOSED:
Monday (Mon)
Tuesday (Tues)
Do I need to book a reservation at Burrow Cafe? or I can just walk in?
Burrow Cafe strongly advised their customers to book reservations due to limited capacity and to guarantee a seat waiting for them at the restaurant. To book a reservation here http://www.antipolobeehouse.com/burrow-cafe 
Where is Burrow Cafe located in the Philippines?
You can find them on Waze but here is the exact address of the store: 113 Beverly Hills Ave, Beverly Hills Subd, Antipolo – home of Vincent Gutierrez.
Conclusion
In conclusion, Burrow Cafe offers a one-of-a-kind experience of dining with its unique taste of food menu and premium quality dining. One of the fascinating experiences I had during my time is their well-curated dish that you can customize and a wide range of flavorful options, especially with their main Dishes. I just hope that they could offer more location that is more accessible at the Metro. Another point is they have really put so much time and effort into building their own website which is a great point for me so I can access all of their collections and have an idea of what I am about to experience.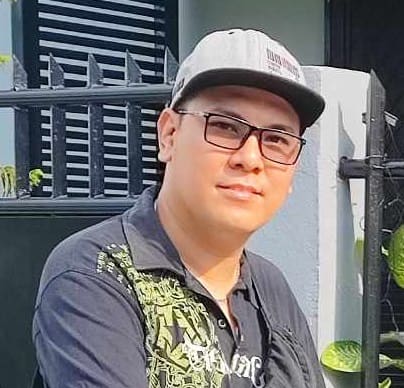 Hi! I'm Nivek Strife, the person who made MenuPH. I'm the one who added most of the popular menus you see on this website, and I really hope you enjoy them! Feel free to check them all out.
Growing up, I was surrounded by lots of tasty foods, like the classic Adobo and the sweet Leche Flan. That love for the many flavors of the Philippines is what got me excited about adding to MenuPH. When I learned how to make websites, I saw the need for a place to show off all the amazing Filipino dishes, and that's how MenuPH started.
MenuPH isn't just a website; it's like a fun journey into food. I've teamed up with famous chefs and found great places all over the Philippines to bring you a bunch of menus that show off the best of Filipino cuisine. Whether you're into the usual dishes or new twists, MenuPH is here to guide you through the rich world of Filipino flavors.
With MenuPH, my aim is to help local businesses, talk about good food choices, and make a group of friends who love food. No matter if you like fancy restaurants or street food, MenuPH has something for you. Come join me on this food adventure as we find great places, taste real flavors, and enjoy the unique food traditions that make the Philippines awesome.