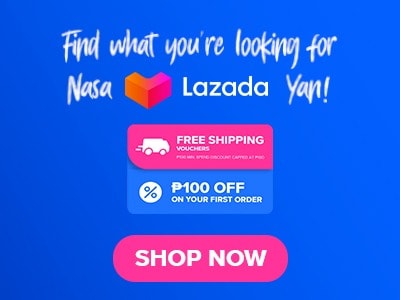 Elevate your coffee experience with every sip of the passionate cup of coffee here at Escalera Cafe. A wonderful delight is here for you to savor from the amazing collections of aromatic coffee to their delectable pastries, pasta, and all-day breakfast. One of the highlights of their collection is their House specialty which offers a magnifying goodness of juicy texture to excellent taste. Here is their wonderful menu for you to check out.
Below, you'll find the updated list of their menu prices.
Menu Items
Price (PHP)

Salads

Escalera's Favorite
749
Caprese Salad
635
Honey Mustard Salad
450

Appetizers

Calamari
425
Nachos Supreme
465
Fries Overload
425
Chicken Tenders & Fries
399

Pastas

Aligue Pasta
449
Truffle Cream Pasta
499
Shrimp Scampi
489
Bolognese Pasta
489
Creamy Carbonara
479

Pizzas

Mushroom Truffle Pizza
899
Hawaiian Pizza
849
Pepperoni Pizza
849
Four-Cheese Pizza
899

All-Day Breakfast

Swiss Rösti with Smoked Salmon
675
Escalera Benny
570
Shrimp Scramble
595
Chicken & Waffles
420
Sausage & Egg
399

Specials

Bagnet & Bagoong Rice
399
Cheesy Beef Caldereta
499
Bistek Tagalog
499
Rosemary Chicken
399
Chicken Inasal
399

Desserts

Choco Dome Mousse
349
Cheesecake Parfait
Nutella French Toast with Vanilla Ice Cream
440
Chocolate Walnut Cookies
180
Brownies Ala Mode
210

Coffee Classics

Americano
160
Café Latte
195
Cappuccino
195
Mochaccino
195
French Vanilla
195
Caramel Macchiato
195
White Chocolate Mocha
195

Non-Coffee

Matcha Latte
195
Hot Chocolate
195
Bottled Water
55

Coolers

House Blend Iced Tea
195
Dalandan Iced Tea
195
Kiwi Guava
230
Hibiscus Guyabano
230
Mango Passion Fruit
230

Signature Frappes

Matcha
230
Caramel
230
Chocolate
230
Blueberry Yogurt
230
Strawberry Yogurt
230
About Escalera Cafe
Escalera Cafe is here to showcase its house specialty which features traditional Filipino dishes and highlights your favorite texture of bagnet and bagoong rice. Aside from that, they offer their all-day breakfast which highlights a perfect meal that can give you an extra boost to start your day. Of course, this won't suffice without a delicious cup of their coffee and I am going to show you more of that with the best seller that is coming next!
Escalera Cafe Menu Best Seller
Prepare to be dazzled with these best-selling items from Escalera Cafe which has been receiving a huge amount of love from its customers since then.
Swiss Rosti with Smoked Salmon – The smokey experience starts here in this dish that features smoked salmon with potato pancakes and caviar served with a perfectly poached egg.
Bagnet & Bagong Rice – This deep-fried pork is perfectly free to perfection to give you the utmost crispiness you will surely enjoy. It is served with vinegar and bagoong rice and a scrambled egg on the side.
Aligue Pasta -Starting this pasta collection with this iconic truffle cream pasta. It features a linguine pasta filled with shrimp and a fine texture of creamy crab fat sauce and is served with garlic bread.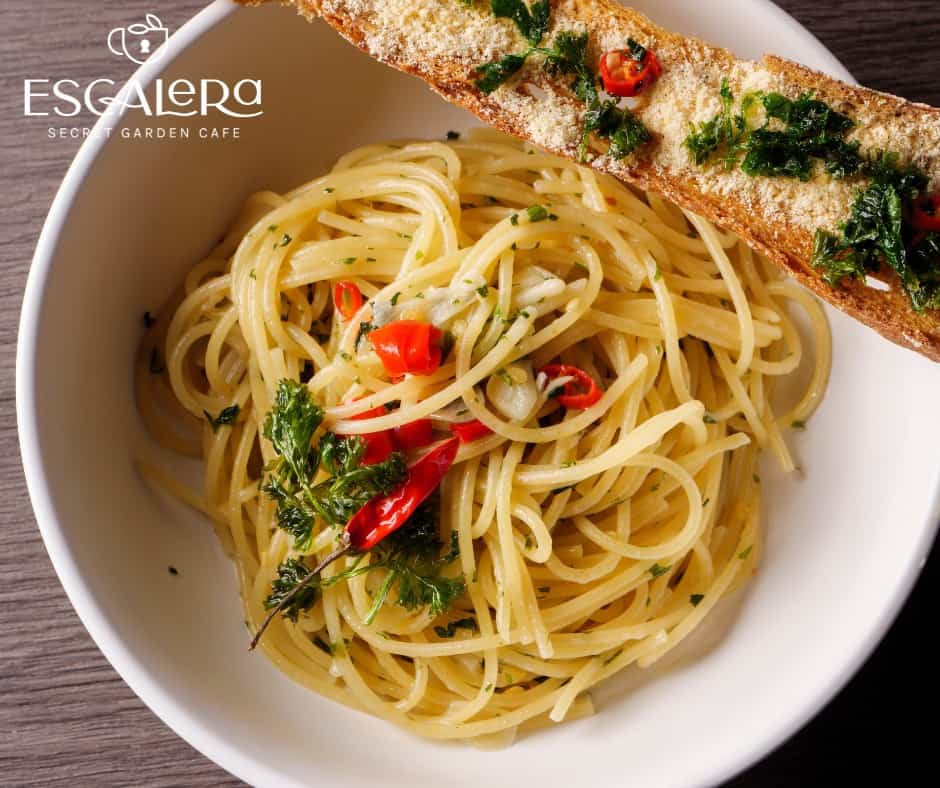 Mushroom Truffle Pizza – This iconic pizza is boastful of its red sauce and button. It is generously topped with shiitake mushrooms along with mozzarella cheese and a final touch of truffle sauce.
Cafe Latte – This timeless coffee creation embraces the elegance of perfectly brewed espresso with velvety milk that is steamed and gently poured over an espresso. It has a delicate yet burst of flavor.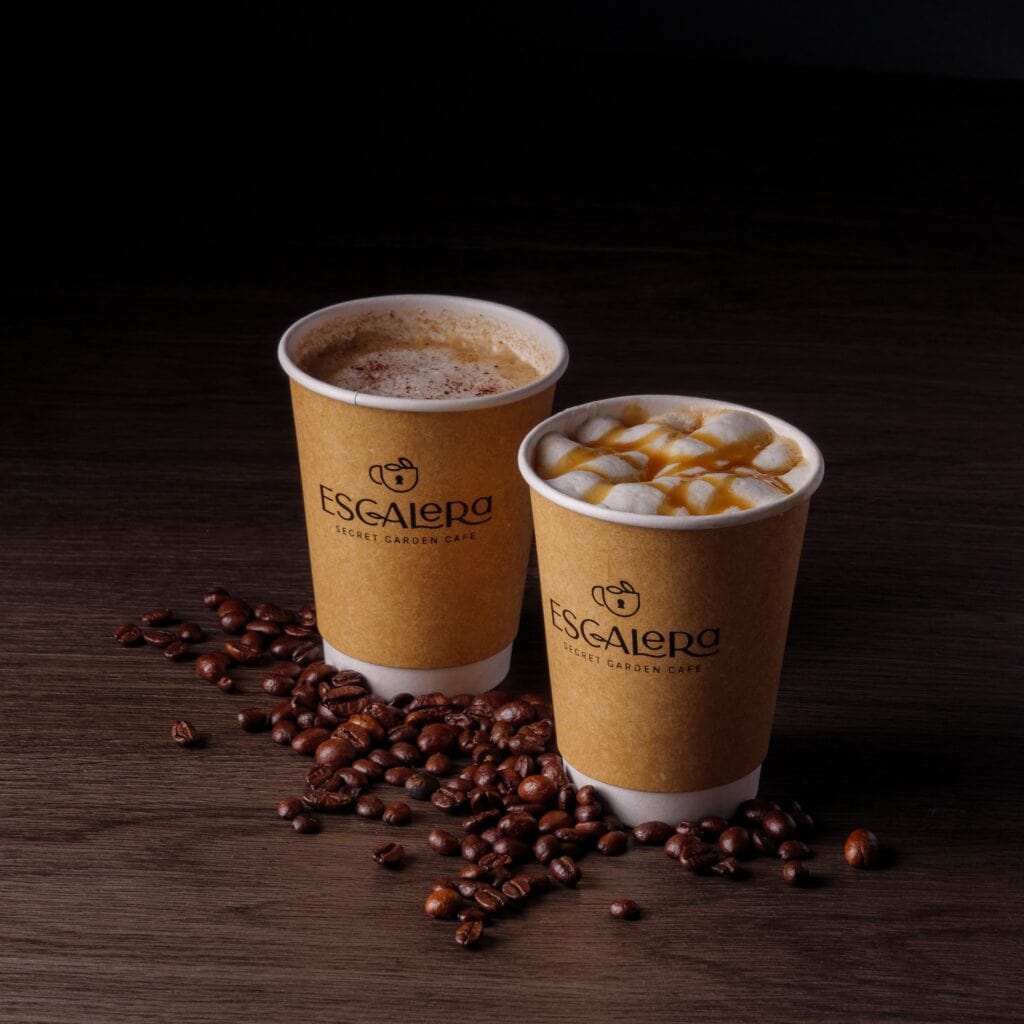 Escalera Cafe House Specialties Menu
Savor these special dishes that Escalera Cafe takes great pride in. It focuses on various traditional Filipino favorites that are famous for their savory and smoky flavors.
Bistek Tagalog – A magnifying goodness is here to serve you a thinly sliced sirloin that is perfectly braised in soy sauce. It features calamansi and fluffy rice as well as onion rings as toppings on this bowl.
Rosemary Chicken – An aromatic kick you don't want to miss is here to show you the perfectly rosemary-infused chicken with rice and delightful corn and carrots as a side.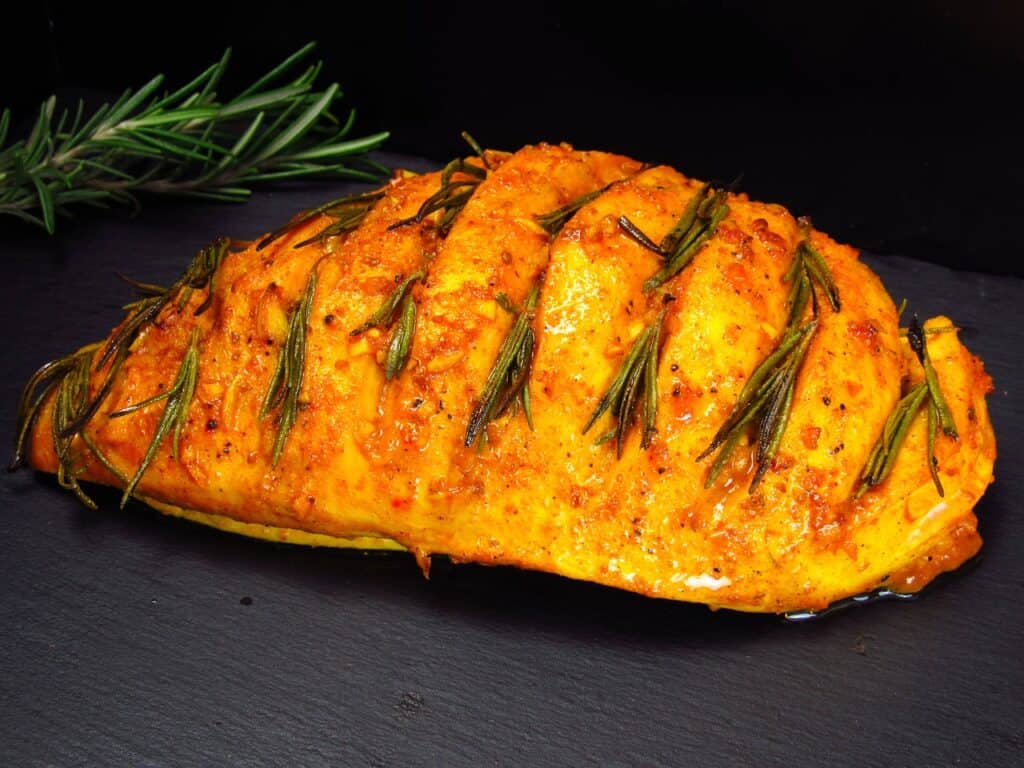 Chicken Inasal – A smokey flavor that you will surely love is here in their famous chicken inasal. It features a marinated to-perfection quarter chicken with calamansi and soy sauce. It also has lemongrass and fluffy rice.
Cheese Beef Caldereta – A cheesiness on another level is here for you on a savory bowl of their famous Cheese Beef Caldereta. It features a cheesy beef stew with savory tomato sauce. Of course, the iconic liver paste is added to make it your favorite caldereta but with cheese.
Pasta
Savor the delightful pasta with these people's actions that feature various tastes, textures, and flavors.
Truffle Cream Pasta – An undeniable truffle goodness is here to serve you in this pasta that features penne, fresh mushrooms, parmesan, and creamy truffle sauce. It is also served with garlic bread on the side.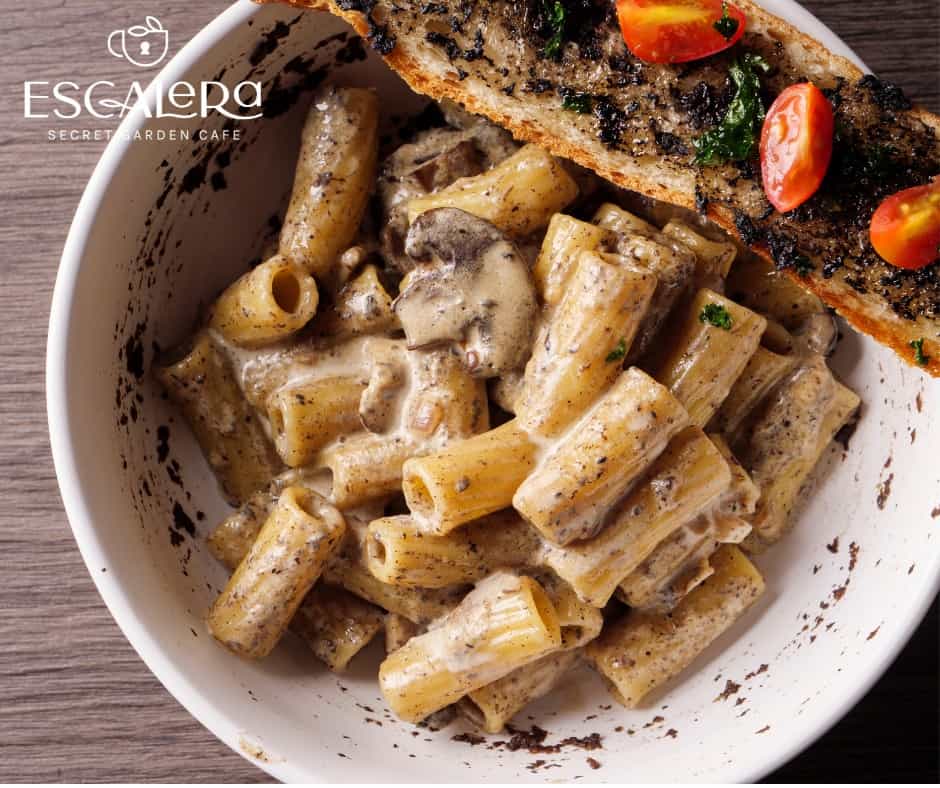 Shrimp Scampi – Savor the classic flavor of this spaghetti that features shrimp and capers. It is savory with the flavorful delight of seafood. It is also served with garlic bread for an extra enticing experience.
Bolognese Pasta – This pasta menu of Escalera Cafe highlights your favorite linguine pasta with meat sauce and parmesan cheese. It is also served with garlic bread just like the rest of the pasta they serve in this collection.
Creamy Carbonara – A classic pinoy style carbonara that highlights crispy bacon with the juiciness of mushrooms along with delicious parmesan cheese. it is also served with garlic bread.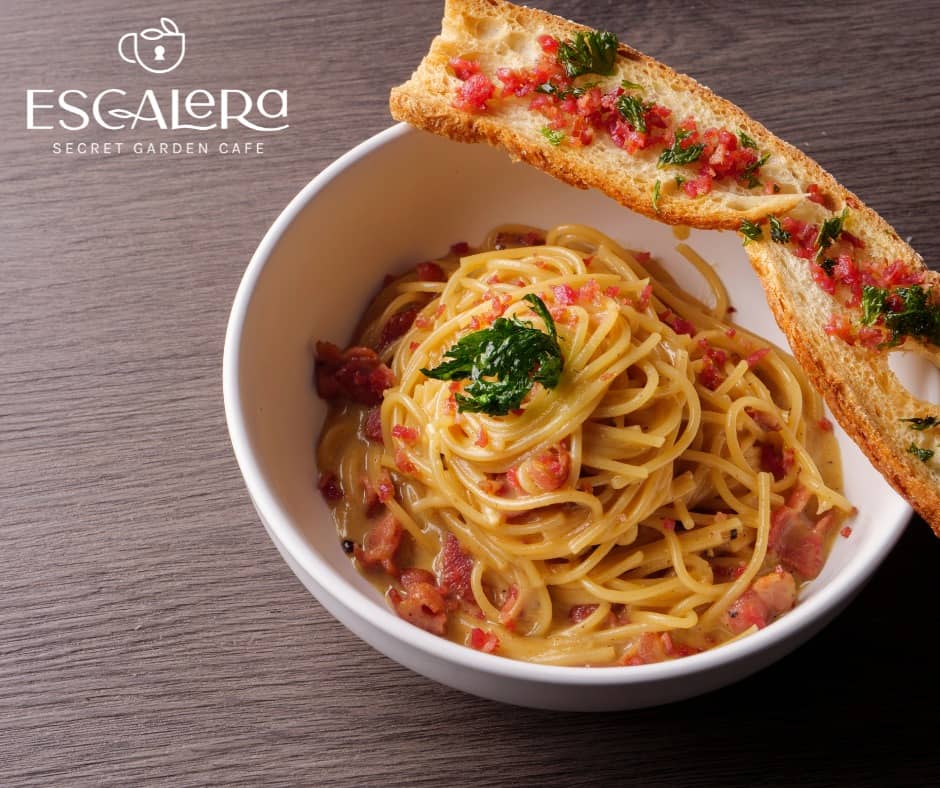 Escalera Cafe Menu Delivery
I am sure you are fully ready to take that dreamy and exciting experience at Escalera Cafe. As of now, Escalera Cafe is not offering delivery service as they focus more on the exciting experience of their customers at their store. I am one hundred percent sure that visiting their store is worth it from their staff up to the interior decoration that exudes sophistication but still has the cozy vibe you need to enjoy your food at the greatest comfort. Let us take that heavenly dining into reality at Escalera Cafe!
Social Media Pages
Join them on a quest for the perfect brew by following Escalera Cafe's social media pages! Get ready for exclusive access to their barista secrets, delightful promotions, and maybe even some special surprises brewed just for you!
Facebook: https://www.facebook.com/EscaleraCafe
Instagram: https://www.instagram.com/escaleracafeofficial
FAQs
What type of cuisine does Escalera Cafe offer?
Escalero Cafe offers a delightful creation of coffee and other savory collections such as their famous pasta, pizza, breakfast, and all-star house specialties.
What is Escalera Cafe known for?
Escalera Cafe is known for its coffee but they are also widely recognized for their flavorful collection of pasta and pizza.
What are the operating hours of Escalera Cafe?
Escalera Cafe operates from 11 a.m. until 12 Midnight.
Where is Escalera Cafe located in the Philippines?
If you are interested and planning to visit their store, it is located at Eastridge Ave, Binangonan, Philippines.
Conclusion
My experience at Escalera Cafe is something that I will truly cherish from the well-crafted collection to the quality of dining they offer to their customers. I am certain that visiting their stores is one of the best ways to spend your weekend or a perfect place to celebrate your winnings in life. I love how well curated their menu collections are so it is not overwhelming but still able to sufficiently serve and satisfy various cravings among the needs of the customers. I love how they also never stop innovating and continuously improving their meals by launching new items to add to their menu which are all posted on their Facebook account. They are really making a great effort to use social media as a great avenue for marketing and I truly praise them for that.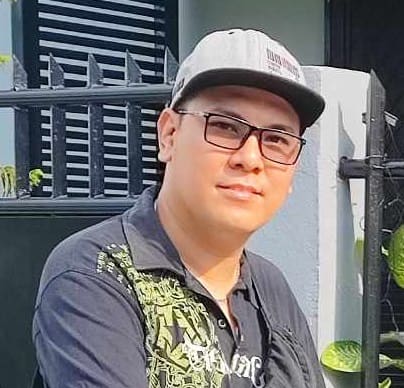 Hi! I'm Nivek Strife, the person who made MenuPH. I'm the one who added most of the popular menus you see on this website, and I really hope you enjoy them! Feel free to check them all out.
Growing up, I was surrounded by lots of tasty foods, like the classic Adobo and the sweet Leche Flan. That love for the many flavors of the Philippines is what got me excited about adding to MenuPH. When I learned how to make websites, I saw the need for a place to show off all the amazing Filipino dishes, and that's how MenuPH started.
MenuPH isn't just a website; it's like a fun journey into food. I've teamed up with famous chefs and found great places all over the Philippines to bring you a bunch of menus that show off the best of Filipino cuisine. Whether you're into the usual dishes or new twists, MenuPH is here to guide you through the rich world of Filipino flavors.
With MenuPH, my aim is to help local businesses, talk about good food choices, and make a group of friends who love food. No matter if you like fancy restaurants or street food, MenuPH has something for you. Come join me on this food adventure as we find great places, taste real flavors, and enjoy the unique food traditions that make the Philippines awesome.