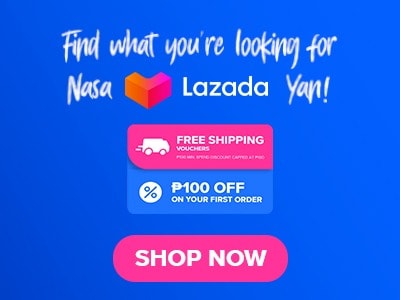 Looking for an interesting cafe that offers delicious light meals? I have bumped into one and I wanna share it with you so look no more I have an interesting recommendation. The Craft Coffee Revolution menu offers great food choices like pasta, pizza, sandwiches, coffee, and many more. They have a lot of options and for sure you will eventually find what you like. Have you heard about Craft Coffee Revolution or have you seen any of their branches? If you're already interested in our topic today just stick with me through this article. We are going to get to know craft coffee more and we are going to dive to dive on their menu, their most popular products, and of course the prices of the foods. And by the way, this place is affordable so if you wanna know more let's start!
Below, you'll find the updated list of Craft Coffee Revolution menu prices.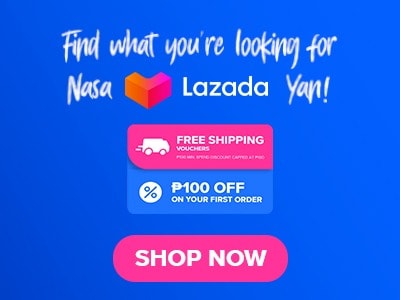 Menu Items
Price (PHP)

Pasta

Carbonara
195
Bolognese
195
Pesto
185

Pizza

Pepperoni
340
Hawaiian
300
Four cheese
380

Sandwiches

Croque Madame
185
Craft club house
210
Grilled cheese
160

cakes

Red velvet
130
Carrot cake
150
Macadamia sansrival
170
Blueberry cheesecake
150
Frozen brazo
160
Choco fudge
150
Caramel cake
150
Banana walnut crunch cake
150
Purple yam
150
Chocolate lava
150

Pie

Beef
130
Sausage
130

Empanada

Asado
80
Chicken
80
Tuna
80

Drinks

Espresso
90
Amaricano
100
Long black
100
Machiato
120
Cortado
120
Piccolo latte
120
Magic
120
Cappuccino
120
Latte
140
Flat white
140
Cafe mocha
160
Brewed coffee
160
Red eye
180

Drinks - Cold

Iced americano
100
Iced latte
140
Iced cappuccino
140
Iced mocha
160
Iced pour-over
160
Cold brew
180

Drinks - Hot

Hot tea
120
Hot chocolate
120
About Craft Coffee Revolution
Craft Coffee Revolution first opened its doors to customers in the year 2012. Raymond So, Peter Ong, and Sly Samonte are the founders of this coffee shop, They have a vision of opening a business that could educate consumers and help them appreciate the wonders and versatility of good quality coffee. Craft Coffee Revolution is actually the first independent coffee shop in Manila with a quality focus and also the first step of business towards specialty coffee in the country. Their place can be found in New Manila surrounded by bookstores, undiscovered restaurants, and music venues.
This espresso bar forces its consumers to just enjoy and get cozy with their neighboring establishments. The low ceiling of their place creates a warm atmosphere perfect for relaxation while just enjoying the vibe though they have a second floor it is dedicated to public cuppings and workshops regarding coffee. They are a place that is meant to make coffee to be enjoyed. They have a great selection of coffee beans that they roasted at the right temperature before brewing that why customers get a distinct flavor of coffee that is pleasant to the mouth.
This place looks forward to serving customers with great quality coffee right at their table. Craft Coffee Revolution also has a micro roastery where they roast coffee beans from around the world. Aside from importing they are also known supporters of local farmers from Benguet and North Luzon.
Craft Coffee Revolution Menu Best Sellers
Iced Mocha – The iced mocha of Craft Coffee Revolution is made with milk chocolate, some fudge, and espresso. This one is really good and refreshing, for me this is not too sweet. The taste of combined chocolate and espresso plus the creaminess of the milk made this drink really special and delightful.
Iced mocha is one of the best sellers of Craft Coffee Revolution and this is also worth trying. I really enjoyed this iced mocha of Craft Coffee Revolution since it has all the right flavor that you might be looking for in a drink I think it's the chocolate fudge or something I am actually not sure but this one really hits differently.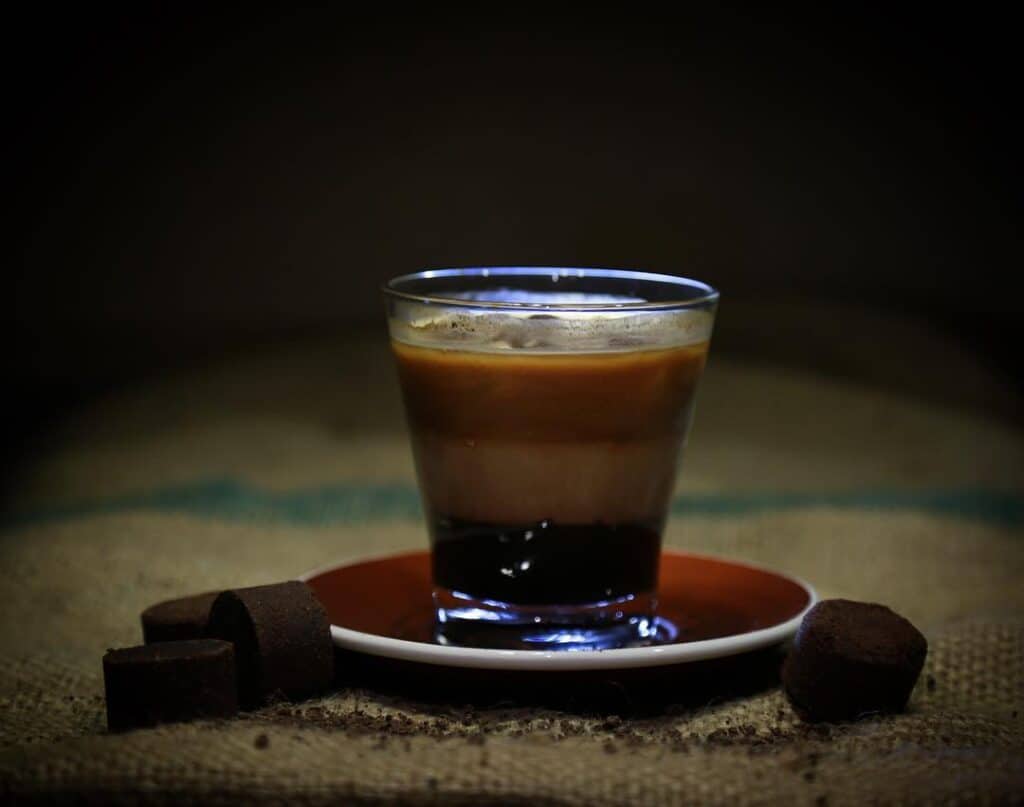 Cappuccino – The cappuccino version of Craft Coffee Revolution is also a great choice if you are looking for creamy coffee. This tastes like cafe latte but in comparison, their cappuccino is creamier and has a more intense flavor of coffee. The milk foam I think is the reason why this is so creamy.
The cappuccino maintains a strong coffee flavor though it is milky and sweet. I honestly don't order cappuccino since I am enjoying the other flavors but I asked one of their staff about their best sellers and recommended this so I tried and yes their cappuccino is so good and made me relax. This also goes well with any of their pastry.
Bacon Chocolate Cake – If you are looking for something different then maybe the bacon chocolate cake menu of Craft Coffee Revolution is the right choice for you. This might sound weird but it's weirdly delicious. The sweet and salty flavors combined are perfect the texture of the cake and frosting is also good and the bacon bits are heavenly. This one is really worth trying though not recommended for those who are on a diet. The bacon chocolate cake of Craft Coffee Revolution is definitely a treat.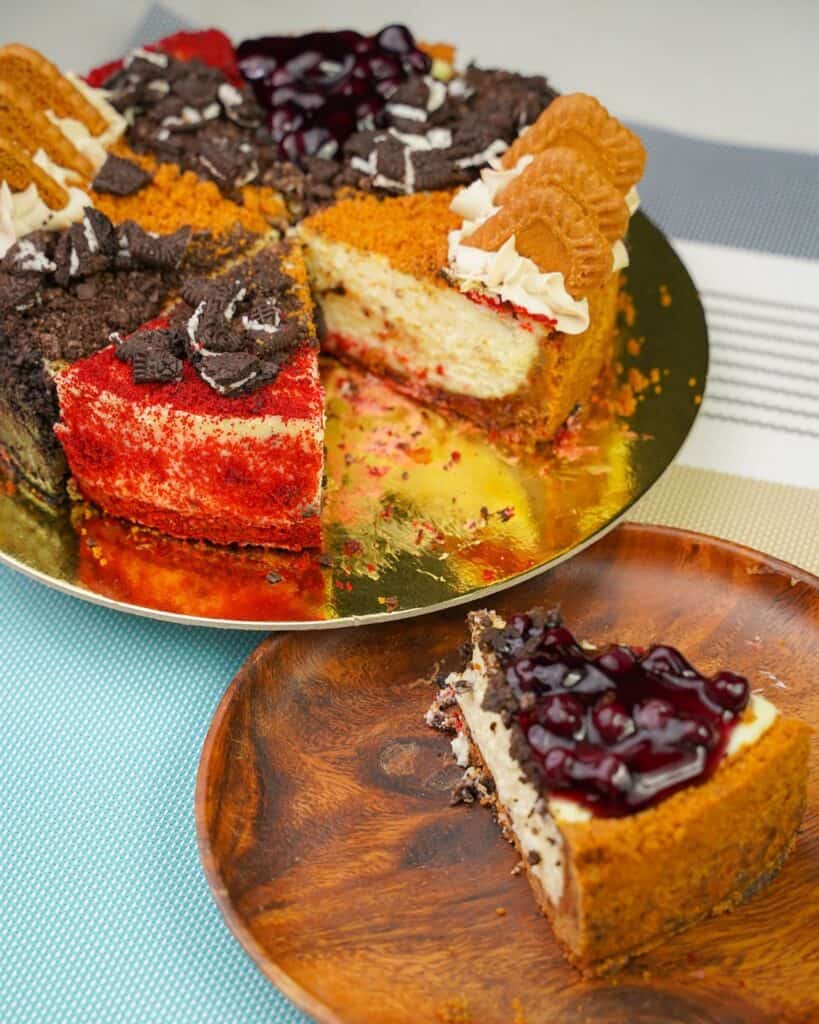 Carbonara – Craft Coffee Revolution is also serving pasta and their version of carbonara is also included in their best sellers and I am not surprised about it. Their carbonara is creamy and delicious to be honest I really don't like white sauce spaghetti that much but their carbonara is exempted. The pasta is al dente the sauce is not too overpowering just right.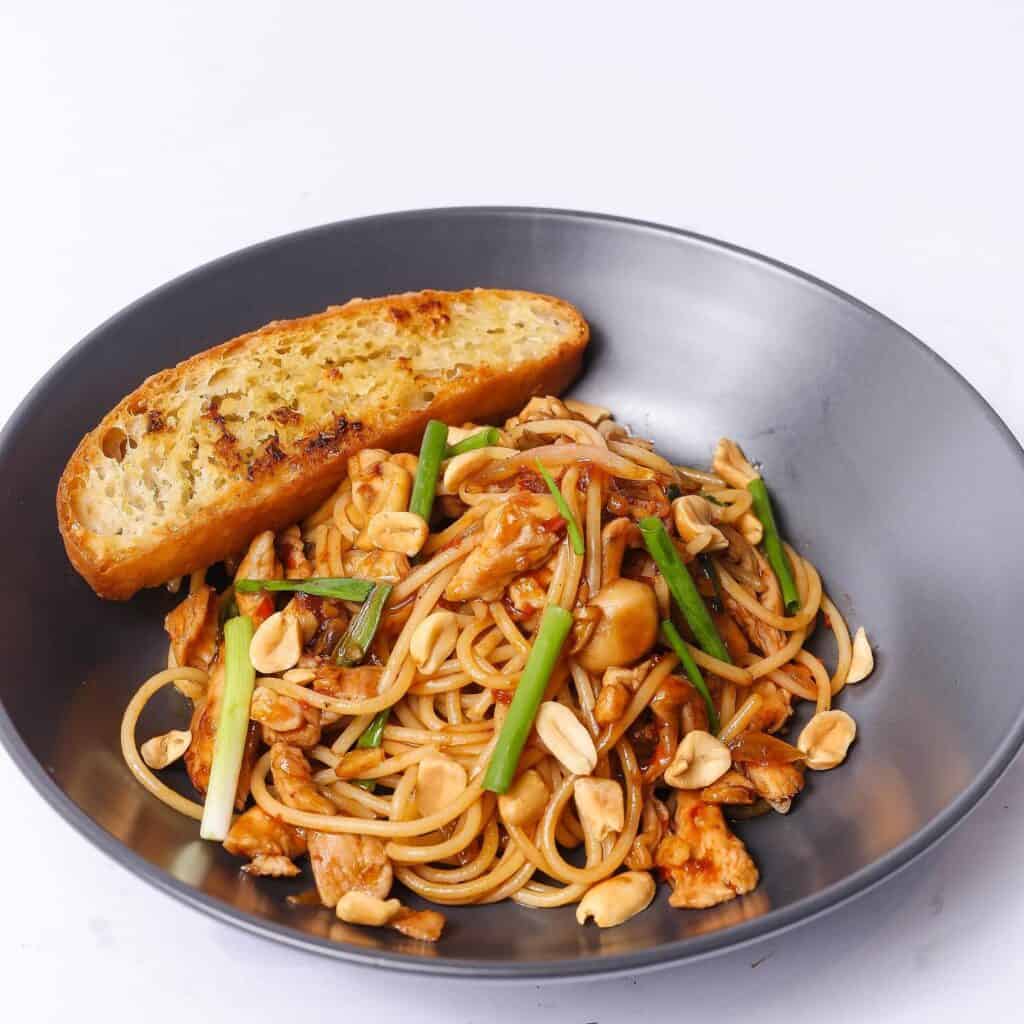 Espresso
There are six items on the espresso menu of Craft Coffee Revolution the basics cafe latte and cappuccino are included on this menu. They also have cafe mocha and white chocolate mocha if you want your drink with whipping cream. Also, they have vanilla latte and caramel macchiato.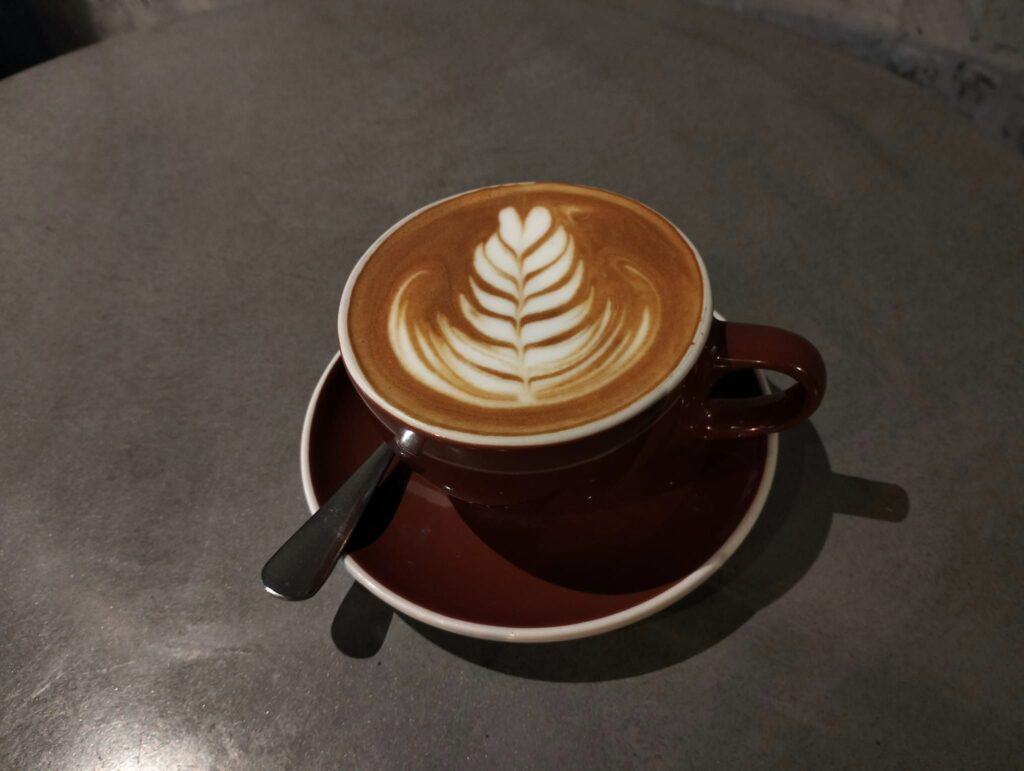 Lovely Sweets
The lovely sweets menu has 2 options. The first one is their Pastel Custard Cream Latte. This drink looks gorgeous by the way and their Creamy Soda with Crystals is also one of my favorites. This one is sweet and very addictive.
Craft Coffee Revolution Menu Delivery
If you want to order your favorite Craft Coffee Revolution food items and drinks all you have to do is to call their phone number at 09688956988 or you can also use other platforms such as those delivery services like Foodpanda and grabfood. You can also message them on their Facebook messenger.
Social Media Pages
Follow their social media pages to stay updated on their latest menu offerings, learn about their commitment to sustainability, and connect with a community of coffee enthusiasts.
Facebook: https://www.facebook.com/craftcoffeerevolutionph
Instagram: https://www.instagram.com/craftcoffeerevolutionph
Website: https://thepodium.com.ph/store/craft-coffee
TikTok: https://www.tiktok.com/@craftcoffeerevolution.ph
Twitter: https://twitter.com/craftcoffee_ph
FAQs
Craft Coffee Revolution: Are they halal certified?
Craft Coffee Revolution is a non-halal-certified establishment.
What are the operating hours for Craft Coffee Revolution?
8 AM until 11 PM is the operating hours of Craft Coffee Revolution.
Does Craft Coffee Revolution serve pizza?
Yes, they actually have 3 flavors of pizzas which are pepperoni, Hawaiian, and four cheese.
Do we need a reservation at Craft Coffee Revolution?
No need for reservations, you can just walk in at Craft Coffee Revolution.
Conclusion
Craft Coffee Revolution is a great choice if you are looking for something different than usual. Their products are really good and the desserts are definitely a treat. Craft Coffee Revolution menu has a lot to offer not just coffee since they also have cakes, pastas, sandwiches, pizzas, and many more. The place looks great too it has a cozy ambiance and relaxing atmosphere plus the place is clean and well maintained and also comfortable. When it comes to their crews it is also okay they are nice and very appropriate. My overall experience with Craft Coffee Revolution is so good I really want to recommend them to all the coffee lovers out there who are interested in trying craft coffee while enjoying the place.