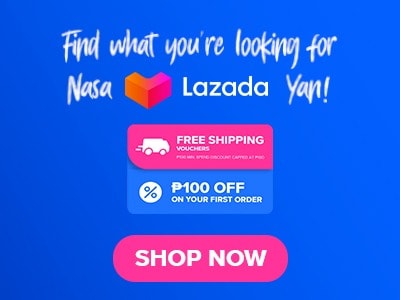 Experience the pinnacle of Asian finest cuisine at Mey Lin! It is a perfect destination for your flavorful dining that highlights the finest Asian cuisine collection from their meats, and seafood up to their stir-fried noodles that are rich in flavors coming along across the various parts of Asia. Come on and join us with this memorable adventure as we savor their menu collections that are coming right up!
Below, you'll find the updated list of Mey Lin menu prices.
Menu Items
Price (PHP)

Meats

Braised Beef w/ Carrots and Radish
420
Beef w/ Brocolli
380
Sate Beef w/ Kangkong
380
Beef Fillet w/ Scallion
380
Pata Tim (Whole)
880
Pata Tim Half w/ 4 Cuapao
520
Sweet & Sour Pork
360
Double-Cooked Pork
360
Fried Salted Spareribs
360
Spareribs w/ Tausi
360
Braised Spicy Intestines w/ Tofu
380
Fried Intestines
340
Sauteed Liver w/ Kuchay
340
Sauteed Kidney w/ Ginger
340
Three Cup Chicken
360
Kong Pao Chicken
340
Crispy Chicken
360
Fried Spicy Chicken Cutlets
300
Lemon Chicken
300
White Chicken
200

Seafoods

Steamed Fish Fillet w/ Superior Sauce
340
Sweet & Sour Fish Fillet
340
Lemon Fish Fillet
340
Fish Fillet w/ Tausi Sauce
340
Sate Fish Head Soup in Pot
650
Steamed Pampano w/ Superior Sauce
650
Steamed Pampano w/ Tausi Sauce
650
Fried Pampano
620
Crispy Salted Shrimps
420
Kong Pao Shrimps
400
Fried Spicy Shrimps
420
Fried Breaded Shrimps
420
Steamed Shrimps w/ Garlic Sauce
420
Shrimps w/ Sotanghon
480
Squid w/ Special Sauce
390
Three Cup Squid
390
Fried Spicy Squid
390
Oyster Omelette
380
Oyster w/ Tausi Sauce
360
Fried Oyster
360
Sauteed Clams
290
Sauteed Clams w/ Chili
290

Vegetables

Mapo Beancurd
320
Fried Beancurd
240
Beancurd w/ 3 Kinds of Mushroom
320
Sauteed Tokwa w/ Kuchay
320
Braised Beancurd w/ Seafoods
360
Steamed Vegetables
320
Dried String Beans
280
Kangkong w/ Garlic
220
Polunchay w/ Garlic
280
Broccoli w/ Garlic
280
Spinach w/ 2 Kinds of Egg
300
Raddish Omelette
260
Shredded Potato w/ Pork
260
Sauteed Spicy Cabbage
260
Lohanchay
280
Egg Plant w/ Minced Pork
290

Soup

Hot & Sour Soup
120
Ginseng Chicken Soup
180
Herbal Duck Soup
200
Beef w/ Beancurd Soup
140
Minced Spinach w/ Chicken Soup
140
Halaan Soup
120
Wanton Soup
140
Seaweeds Fishball Soup
120

Rice Dishes

Adobo Pork w/ Rice
120
Braised Beef w/ Rice
280
Chicken Mushroom w/ Rice
260
Tausi Spareribs w/ Rice
260
Mixed Seafoods w/ Rice
280
Salted Duck & Sausage Rice
260
Fried Pork Chop Rice
280
Fried Chicken Rice
260
Yang Chow Fried Rice
280
Fried Rice w/ Salted Fish
280
Steamed Plain Rice
50

Noodle Soup

Seafoods Noodle
290
Braised Beef Noodle
290
Taiwan Spicy Beef Noodle
290
Beef Wanton Noodle
290
Wanton Noodle
270
Hot & Sour Noodle
280
Lomi
280
Duck Misua
320
Oyster Misua
260
Kidney Misua
260

Noodle Soup

Pancit Canton
300
Sate Beef Noodle
340
Pancit Sotanghon
300
Pancit Bihon
300
Pancit Bihon w/ Pork Leg
340
Birthday Misua
300

Dimsum

Steamed Kuchay Dumplings
220
Steamed Cabbage Dumplings
220
Steamed Shrimps Dumplings
260
Fried Dumplings
240
Fresh Lumpia
120
Kikiam
130
Spring Roll
160
Steamed Siomai
4pcs 120
Asado Siopao
2pcs 80
Bolabola Siopao
90
Raddish Cake
110
Chicken Feet
110
Tausi Spareribs
110
Chicken Mushroom
110
Fried Wanton
140
Steamed Cuapao
1pc 30
Fried Cuapao
1pc 35

Dessert

Mango Sago
120
Almon w/ Lychees
120
Black Gulaman
90
Sweet Sesame Ball in Soup
120
Butchi
120

Drinks

Fresh Mango Shake
120
Fresh Lemonade
95
Iced Tea
80
Calamansi w/ Ginger Honey
100
Fresh Mango Juice
80
Fresh Pineapple Juice
80
Coke in Can
65
Coke Light in Can
65
7-Up in Can
65
Royal Tru Orange in Can
65
Mineral Water
30
San Miguel Pale Pilsen
80
San Miguel Light
85
Tsing Tao Beer
110
About Mey Lin
Mey Lin is known for its famous collection that features the best flavors of Asia. An absolute indulging adventure like no other with its mouthwatering menu from its meats, seafood, vegetables, rice dishes, and even flavorful noodles and stir-fried noodles are worth checking out. It is a home of great choice and a wide selection of Asian foods so you can really find something to love and something to share at your table with your friends and family.
Mey Lin Menu Best Seller
Now for their best sellers, Mey Lin highlights various textures and a certain level of bold flavors for everyone to savor and enjoy. Here is their best-selling item from their menu.
Sweet and Sour Pork – Starting this list with their famous Sweet and Sour Pork which is well loved because of the perfect level of Sweet and Sour that perfectly blends with the natural flavor of the pork that enhances every bite.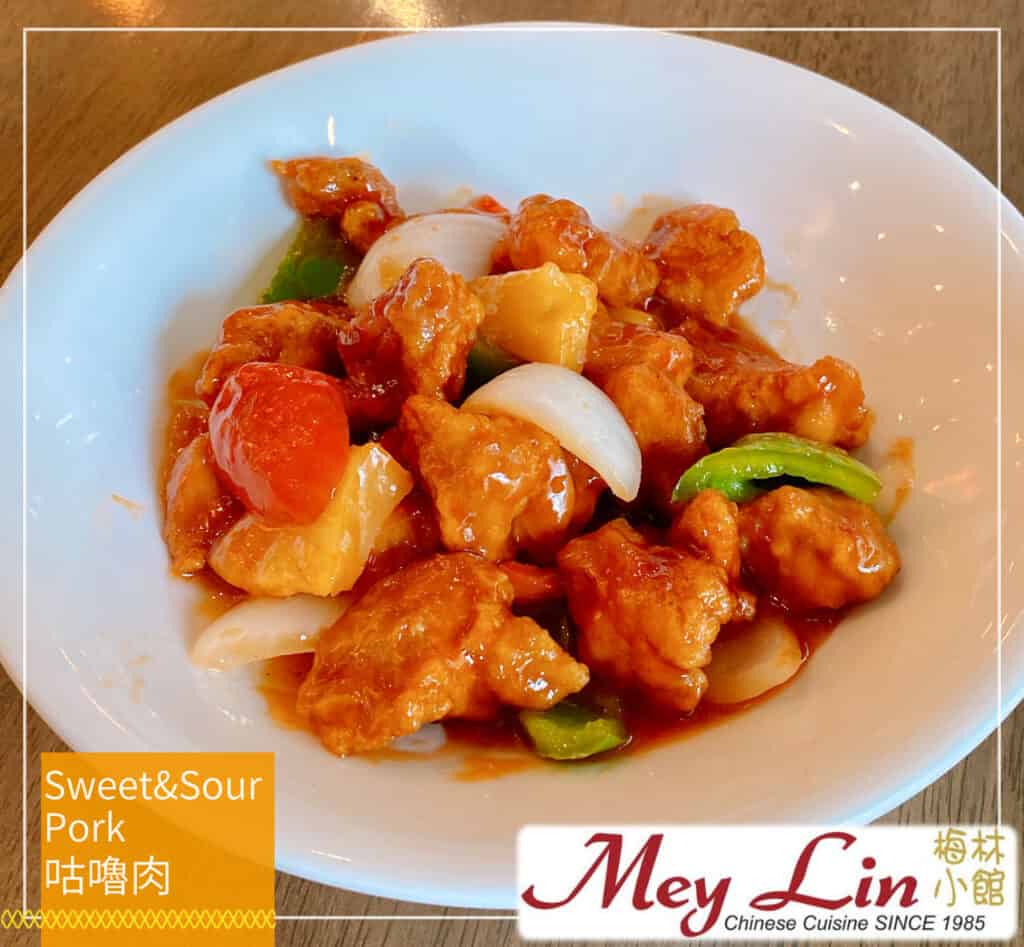 Fried Dumplings – A must-try dumplings at Mey Lin that highlight the flavorful goodness of ground meat inside. It has a crispy texture outside and a tender filling inside that bursts in the mouth flavor.
Taiwan Spicy Beef – This one is another must-try menu of Mey Lin that provides you with a very savory bite of tender beef that is enhanced with Taiwanese spices with a special hint of spicy kick.
Yang Chow Fried Rice – A flavorful rice that is packed with veggies, meats, and savory seasonings that is perfect for every savory dish you order at Mey Lin. It is a must-add to your list of orders for an extra flavorful experience.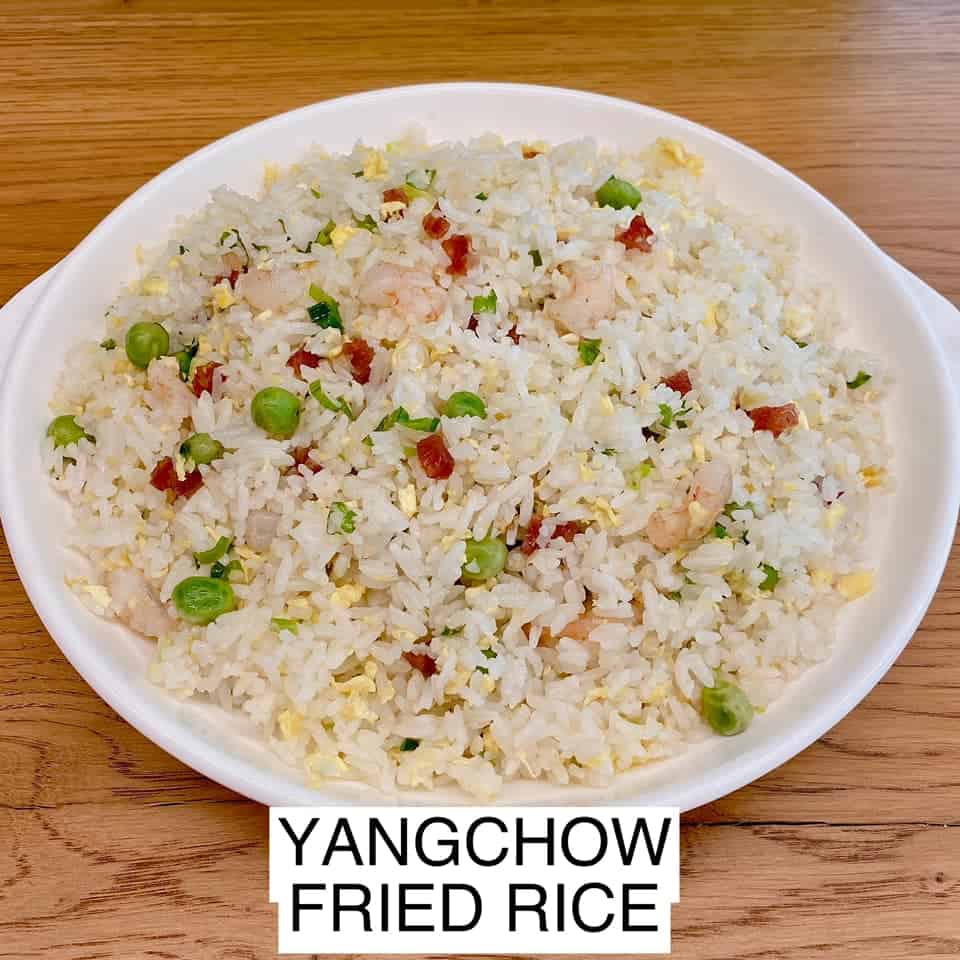 Kutchay with Pork Dumplings – The garlic kick of this dish is top-tier magic! It features kutchay which is commonly known as garlic chives that are served with premium quality dumplings.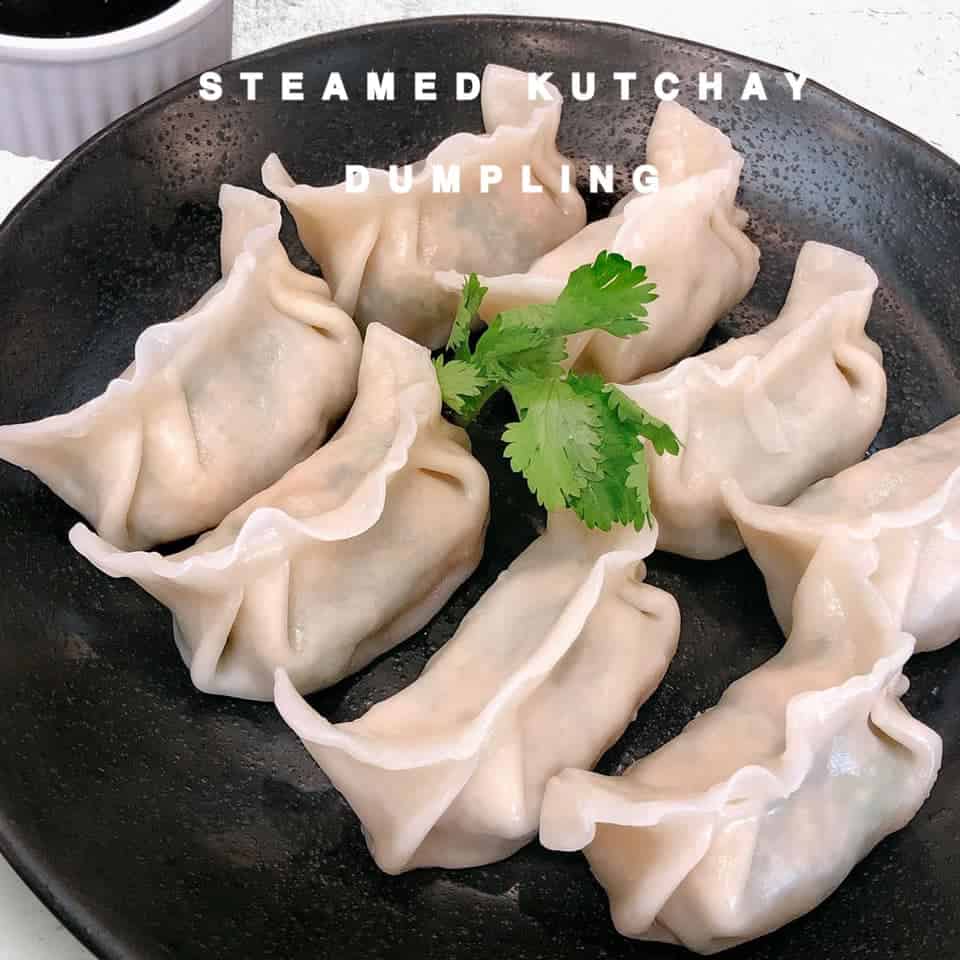 Mey Lin Menu Meats
An ultimate adventure of meat and savory bites will meet you in this Meat collection that highlights different styles and textures of meat dishes.
Braised Beef w/ Carrots and Radish – This perfect tenderness is something to love in this dish. It is infused with the rich goodness of beef flavor on an aromatic sauce that is enhanced with the sweetness of carrots and an amazing crunch of radish.
Beef w/ Broccoli – This is one of the classic favorites in their menu collection that features succulent slices of flavorful beef that are stir-fried with subtle crispiness. The vibrancy of broccoli adds depth and character to the dish.
Fried Spicy Chicken Cutlets – The spice and crispiness in this fiery and crunchy delight is expertly breaded and fried to perfection until it reaches the desired crispiness and textures. A different level of spicy kick that balances the burst of flavor will meet you in every delightful bite of this chicken cutlet.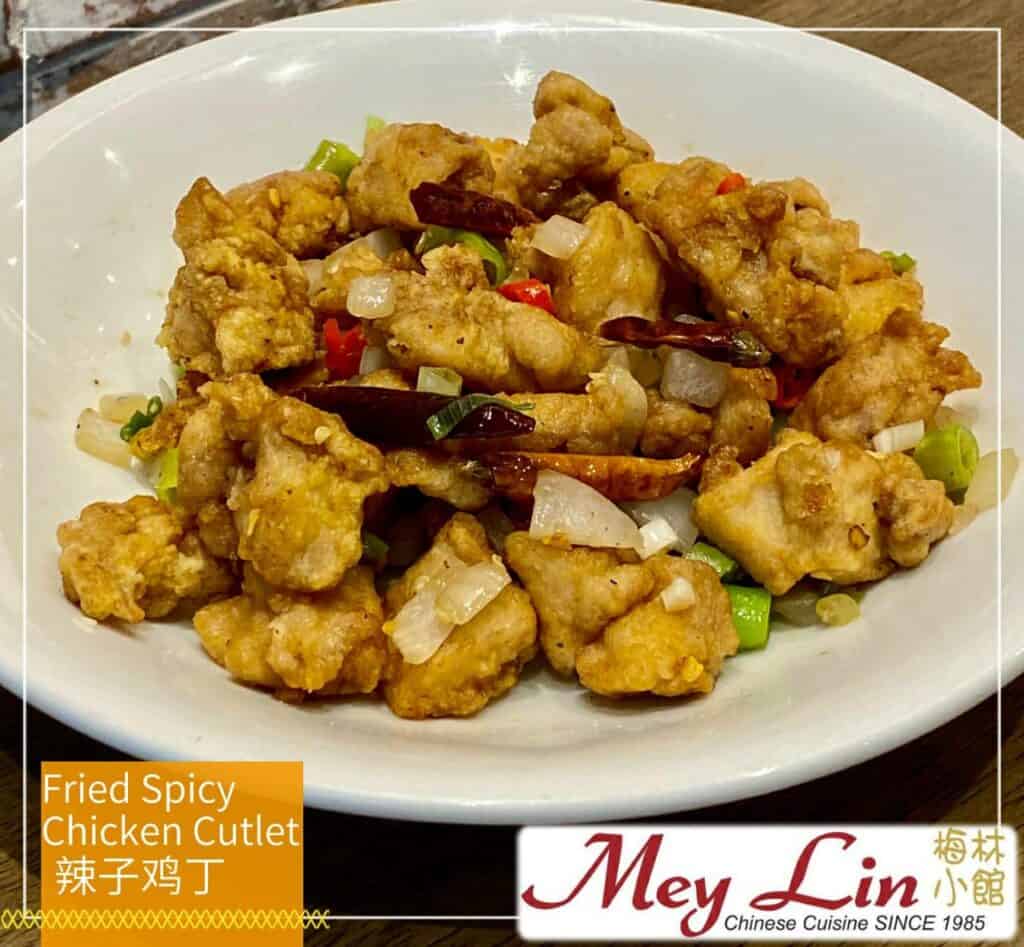 Lemon Chicken – A whole citrusy goodness that highlights the tender and juicy chicken will greet you in every flavorful bite of this Lemon Chicken. It is coated in a tangy luscious lemon sauce that gives you a very refreshing and sweet flavor.
Rice Dishes
You are not leaving without a satisfied stomach with this Rice Dishes menu collection that is worth checking out.
Adobo Pork w/ Rice – A classic Filipino favorite that is also available in the Mey Lin menu features a marinated chicken that is simmered in a fusion of soy sauce, vinegar, and Filipino spices to give you that extra savory sauce.
Chicken Mushroom w/ Rice – This creamy and luscious delight gives you the satisfying comfort of the creamy bite of this chicken. The earthy flavor of mushrooms gives you an extra flavor and depth to this chicken mushroom.
Mixed Seafood w/ Rice – An oceanic adventure will be experienced in the symphony of flavors of mixed seafood that are expertly seasoned and intricately cooked to release all of its flavors and juiciness giving you a stunning and delicious meal.
Fried Pork Chop Rice – Another Filipino classic that offers you a delightful indulgence of thick and juicy pork chops that are perfectly breaded and fried to absolute golden perfection.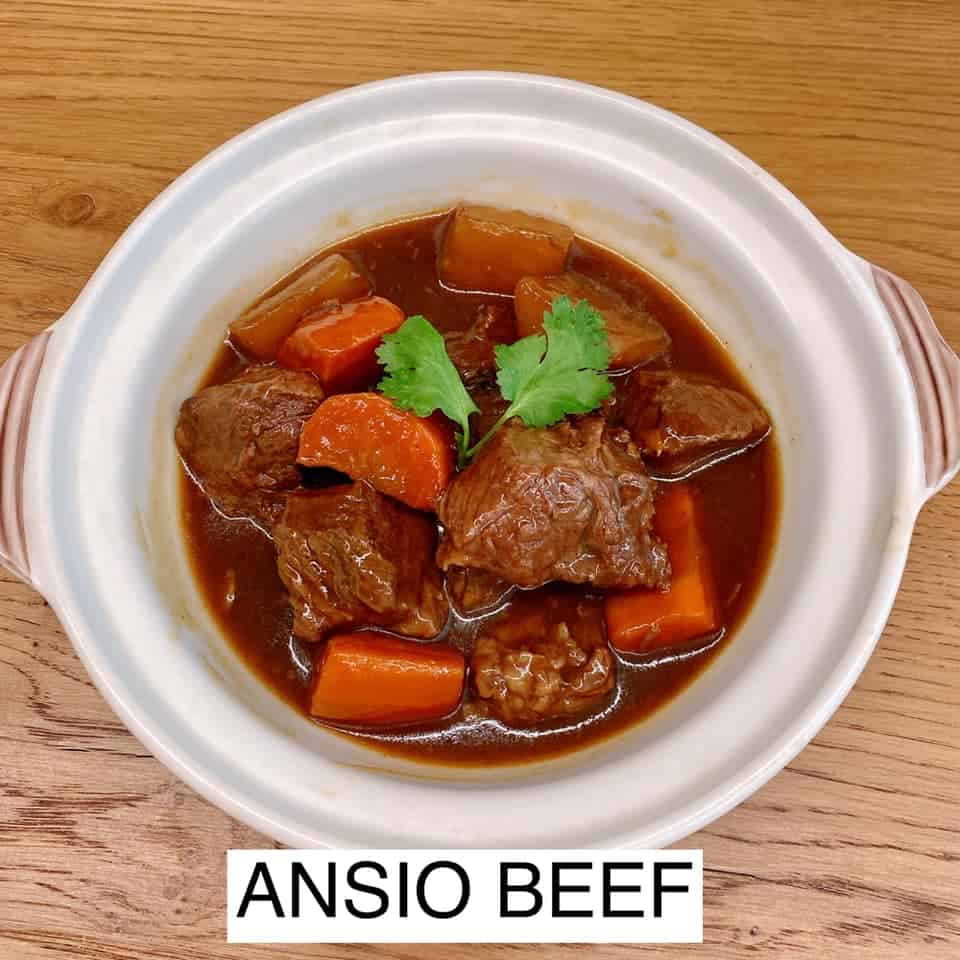 Mey Lin Menu Delivery
If you are craving Asian cuisine from Mey Lin restaurant, you can order through third-party delivery channels such as GrabFood Philippine for Long Distance Delivery and FoodPanda Philippines for extra hassle-free transactions. Both are my recommended delivery services and you can check if they are available in your area.
Social Media Pages
Stay updated on their seasonal specials and culinary secrets but also unlock exclusive discounts that will make your dining experience even more delectable. Your feed will turn into a canvas of culinary inspiration, and you'll be among the first to savor these tantalizing privileges.
Facebook: https://www.facebook.com/meylinbistro
Instagram: https://www.instagram.com/meylinbistromegamall
Email: [email protected]
Website: https://delivery.vikings.ph/collections/mey-lin-bistro
Frequently Asked Questions in Mey Lin
What type of cuisine does Mey Lin offer?
Mey Lin is proud to offer you the finest collection of Asian cuisines that features some of the best flavors of various Asian countries in their wide range of menu collections.
What is Mey Lin known for?
Mey Lin is famous for their meat collection such as their iconic Taiwan Spicy Beef, Sweet and Sour Pork, and their Dim Sum collection that gives you delightful bites with various styles and forms of Dim Sum.
What are the operating hours of Mey Lin?
Mey Lin is offering Dine-in and Take-out options every day from 10 AM to 10 PM.
Can I order takeout or delivery?
Yes, Mey Lin offers takeout and delivery options for their customers.
Conclusion
Mey Lin is something I can truly recommend wholeheartedly and one of the best restaurants that I have reviewed so far that offers Asian Cuisines. From their menu collection of Meat, Vegetables, seafood, and rice dishes- Mey Lin is definitely the heart of Asian finest cuisines. You also have to try their Dim Sum collection, especially their dumplings which is one of the popular dishes they offer. A great flavorful experience with well-value meals is here at Mey Lin.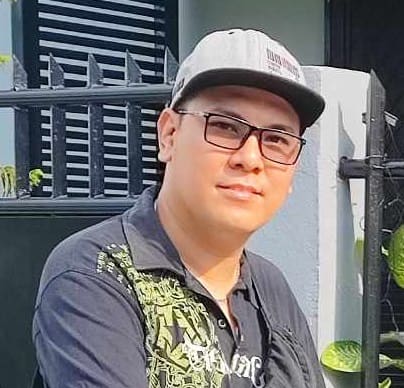 Hi! I'm Nivek Strife, the person who made MenuPH. I'm the one who added most of the popular menus you see on this website, and I really hope you enjoy them! Feel free to check them all out.
Growing up, I was surrounded by lots of tasty foods, like the classic Adobo and the sweet Leche Flan. That love for the many flavors of the Philippines is what got me excited about adding to MenuPH. When I learned how to make websites, I saw the need for a place to show off all the amazing Filipino dishes, and that's how MenuPH started.
MenuPH isn't just a website; it's like a fun journey into food. I've teamed up with famous chefs and found great places all over the Philippines to bring you a bunch of menus that show off the best of Filipino cuisine. Whether you're into the usual dishes or new twists, MenuPH is here to guide you through the rich world of Filipino flavors.
With MenuPH, my aim is to help local businesses, talk about good food choices, and make a group of friends who love food. No matter if you like fancy restaurants or street food, MenuPH has something for you. Come join me on this food adventure as we find great places, taste real flavors, and enjoy the unique food traditions that make the Philippines awesome.