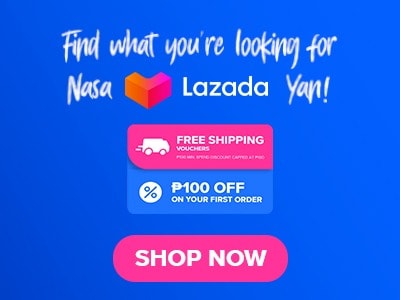 If you are looking for a place that offers a delicious array of dishes that highlights the flavors of Filipino cuisine, then Tatatito is the best place to visit. Tatatito features a wide range of Filipino dishes coupled with a modern twist. Its menu offering ranges from classic Filipino favorites to more modern and creative variations of these beloved dishes. Tatatito aims to provide its customers with a satisfying and memorable dining experience by showcasing the best of Filipino flavors and culture.
Below, you'll find the updated list of Tatatito menu prices.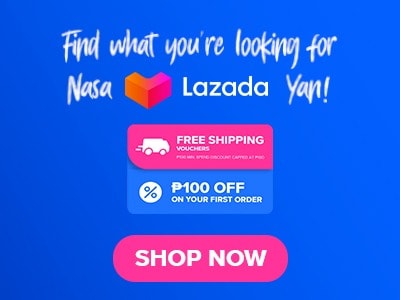 Menu Items
Price (PHP)

Special Offer

Prawn Randang (Sharing)
1150
Prawn Randang (Regular)
650
Baked Tanigue In Kamias (Regular)
820
Baked Tanigue In Kamias (Sharing)
1480
Pancit Bam-I Salmon Tinapa (Regular)
510
Pancit Bam-I Salmon Tinapa (Sharing)
950
Crab Relyeno (Regular)
700
Crab Relyeno (Sharing)
1150

Pasalubong Items

Buttery Otap
300
Garlic Breadsticks
215
Lengua De Gato
300

Appetizers

Crispy Shanghai Hipon
540
Baked Mussels
510
Lumpiang Shanghai
465
Okoy
340
Tokwa't Baboy
320
Lumpiang Sariwa
195
Tatatito Crispy Grilled Sisig
375

Chicken

Tatatito Fried Chicken
520
Kalderetang Fried Chicken
865

Pork

Himalayan Salt Lechon Kawali
520
Sarsaparilla BBQ Pork Liempo
560
Roasted Lechon Adobo
580
Dinuguan
440
Classic Crispy Pata
1180
Crispy Pata Kare Kare
1300

Beef

Sizzling Bulalo Steak
820
Beef Shank Kaldereta
655
Roast Bistek Tagalog
675
U.S Short Ribs Pares Style
745
Classic Beef Kare Kare
700

Inasal

Chicken Inasal
265
Tuna Belly Inasal
435
Liempo Inasal
510

Seafood

Crispy Binusog na Pusit
1070
Adobong Baby Pusit
465
Sweet & Sour Camaron
540
Bistek Bangus
495
Ginataang Salmon
560

Vegetables

Gising-gising Sigarilyas
440
Pinakbet
415
Adobong Kangkong
340
Ginisang Ampalaya & Mushroom
390
Salted Egg Sitaw
390

Soups

Sinigang Pork Belly
585
Sinigang sa Miso Salmon
625
Lemongrass Clam Soup
440
Tatatito Bulalo
675
10-Hour Beef Kansi
705

Breads

Spanish Croissant
150
Croissant De Coco
150
Croissant De Pula
150
Buco Pie
300
Pancit
Crab Palabok
525
Classic Palabok
456
Sizzling Pancit Canton
505
Pancit Miki Guisado
440
Pancit Fiesta
510

Rice

Bamboo Rice Squash & Crab
510
Bamboo Rice Chicken Tinola
495
Bamboo Rice Pata Tim
495
Dilaw Rice
110
Garlic Rice
105
Pandan White Rice
90

Merienda

Tatatito Batchoy
440
Batangas Lomi
440
Ginataang Bilo Bilo
320

Kakanin

Biko
120
Sapin Sapin
120

Desserts

Ube Sorbetes
170
Avocado Sorbetes
170
Queso Sorbetes
170
Vanilla Sorbetes
170
Super Ube Turon
210
Kapeng Barako Jelly
145
Ube Overload Cream
145
Shaved Ice Treats
Tatatito Halo Halo
225
Mais Con Yelo
210
Saba Con Yelo
200

Buko Con Yelo

Cakes
1620
Mango Cheesecake Whole
210
Ube Fudge Cake Slice
1200
Ube Fudge Cake Whole
225
Buttery Sans Rival Slice
1440
Buttery Sans Rival Whole
210
Chocolate Moist Cake Slice
1320
Chocolate Moist Cake Whole
210
Brazo Mango Slice
1320
Brazo Mango Whole
230

Mango Cheesecake Slice

Soda & Juices
145
Tatatito Iced Tea
145
Cucumber Pandan Lemonade
145
Lemongrass Winter Melon Juice
195
Four Season Fruit Punch
85
Coke
85
Coke Light
85
Coke Zero
85
Sprite
85
Royal
85
Bottled Water
85

Fresh Juices

Fresh Green Mango Juice
195
Fresh Watermelon Juice
195
Fresh Calamansi Juice
195
Fresh Dalandan Juice
195

Fresh Shakes

Fresh Ripe Mango Shake
195
Fresh Green Mango Shake
195
Fresh Watermelon Shake
195
Fresh Calamansi Shake
195
Fresh Dalandan Shake
195

Shake & Coolers

Sago at Gulaman
150
Pink Fiesta Gulaman
150
Mango Sago
200
Ube Milkshake
225
Mango Queso Milkshake
255
Avocado Milkshake
235
About Tatatito
Tatatito is a Filipino restaurant located in Makati, Philippines that offers a modern and innovative take on classic Filipino dishes, focusing on showcasing the rich flavors and culinary traditions of the Philippines. Some popular dishes and offerings available at Tatatito include Filipino favorites like adobo, kare-kare, sinigang, and lechon kawali, as well as modern twists on classic dishes. The restaurant is known for its creative and innovative approach to Filipino cuisine, aiming to provide a delightful dining experience to its customers.
Tatatito Menu Best Seller
This menu is filled with all the most popular items from Tatatito, mostly ordered by visiting customers and those that order from Tatatito's online menu.
Tatatito Crispy Grilled Sisig – This dish is a delightful fusion of flavors and textures, that features a pork sisig that is grilled perfectly in order to achieve a crispy exterior while retaining its succulent tenderness inside. The combination of savory and tangy flavors is enhanced by the subtle making it a must-try for sisig lovers that are looking for a twist on the traditional dish.
Tatatito Fried Chicken – It is definitely a crowd-pleaser at Tatatito that features a chicken that is crispy on the outside and juicy on the inside, making it a delicious and satisfying treat for any fried chicken lovers. The flavors are well-balanced, with a satisfying blend of herbs and spices that complement the crispy coating which makes it a comforting and satisfying dish that will leave customers wanting more.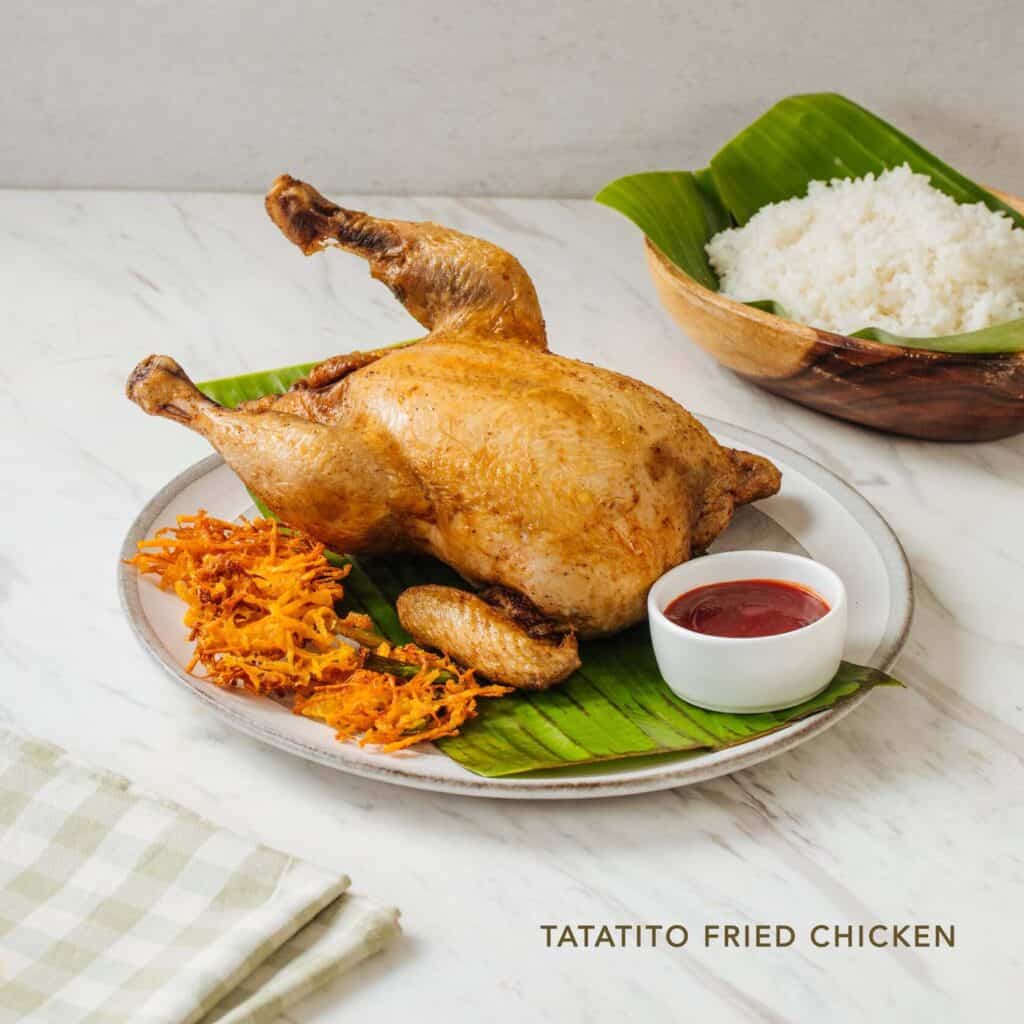 Roasted Lechon Adobo – It is a unique and flavorful rendition of the classic Filipino adobo that features tender pieces of roasted meat that are infused with the rich and savory adobo marinade, resulting in a dish that is both comforting and satisfying. The lechon adds an additional layer of texture and flavor to this delicious dish making it even more satisfying.
Sizzling Bulalo Steak – This menu of Tatatito brings a modern twist to the traditional Filipino bulalo, due to the beef being cooked to perfection and served on a sizzling plate which creates a mouthwatering and aromatic experience. The flavors of the bulalo are enhanced by the sizzling plate, making it a hearty and flavorful choice for those that are looking for a satisfying meal.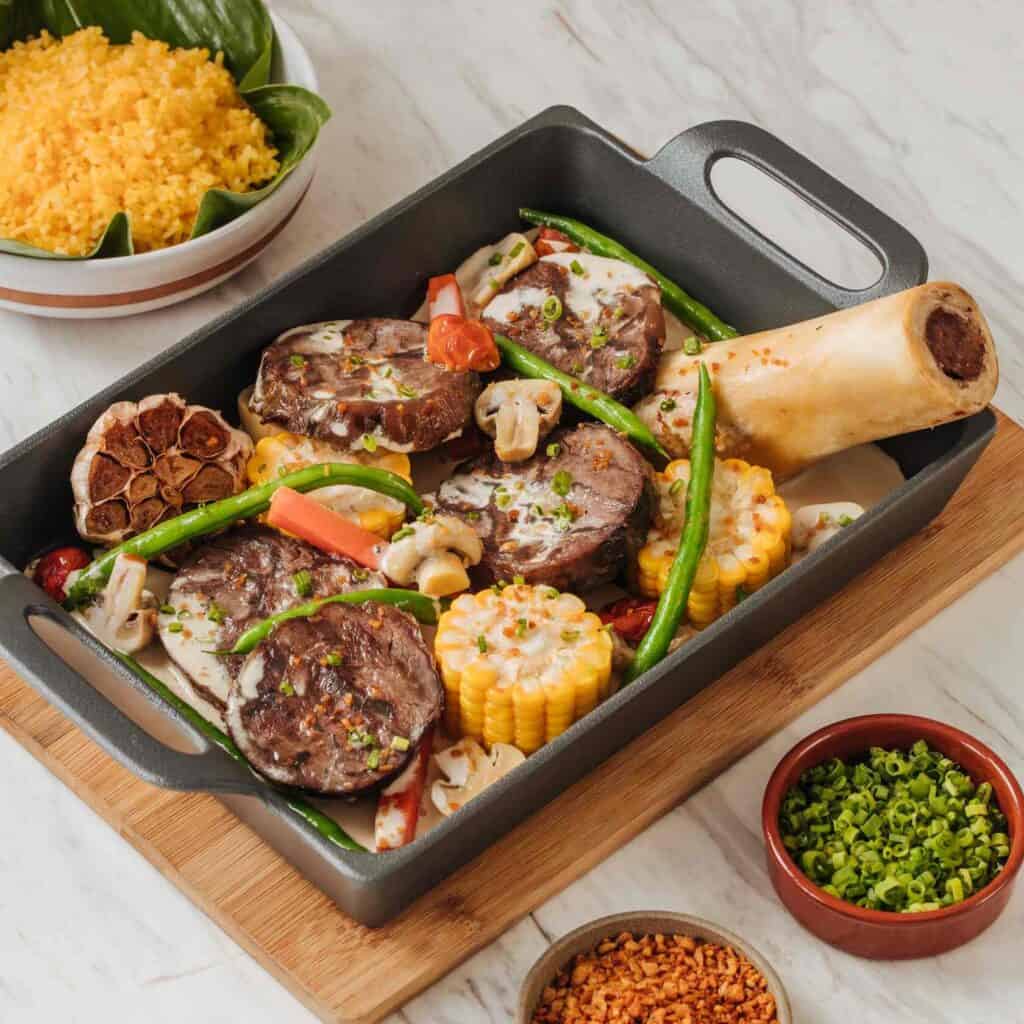 Chicken Inasal – The chicken in this dish is marinated in a blend of flavorful spices and herbs, resulting in tender and juicy meat with a smoky and slightly sweet taste. It's a refreshing take on a well-loved Filipino favorite, perfect for those craving the familiar taste of inasal.
Tatatito Menu Specials
This menu is made up of a wide different dishes from Tatatito that are considered to be its specialty.
Prawn Randang – It is a flavorful and aromatic dish that features fresh prawns cooked in a rich and spicy Randang sauce. The dish has the perfect balance of heat, creaminess, and depth, making it a standout choice for seafood lovers that are looking to try a bold and authentic taste of Randang.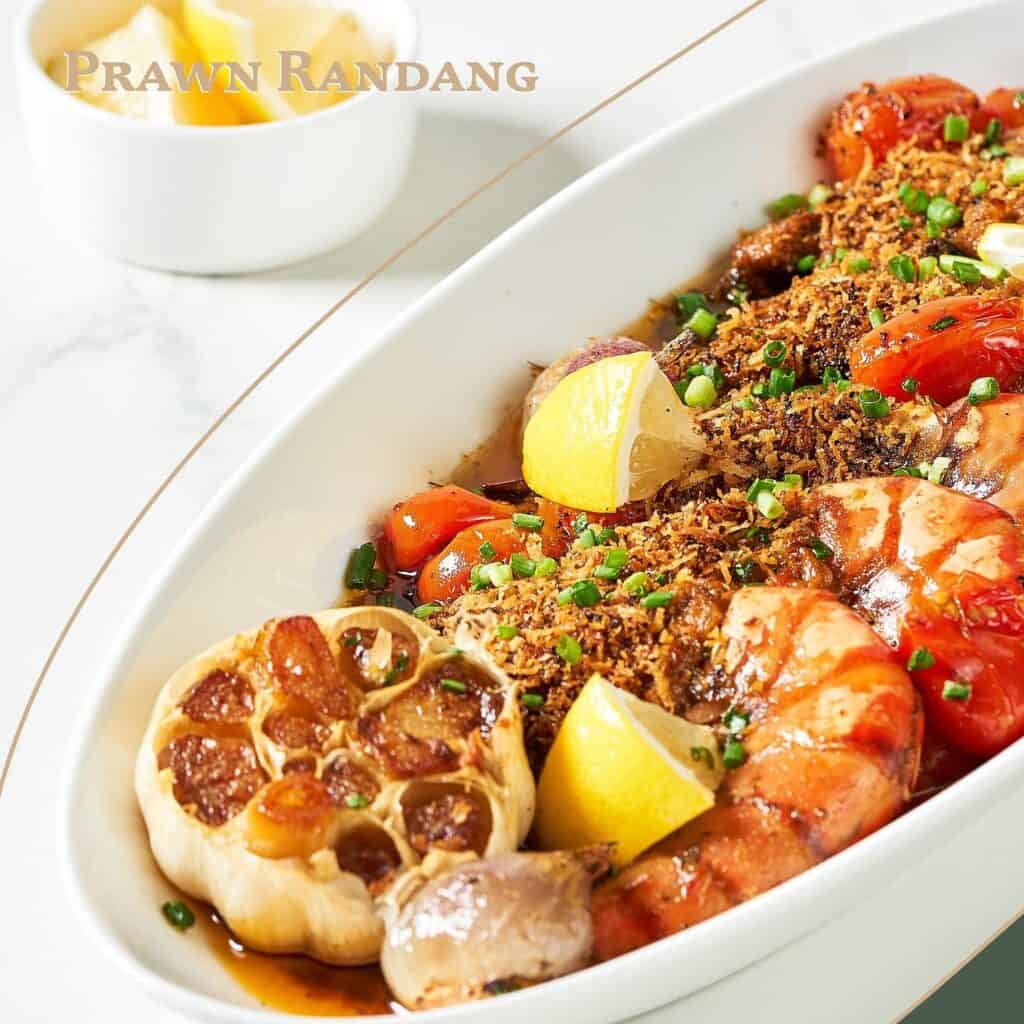 Baked Tanigue In Kamias – This dish showcases the unique combination of flavors found in Filipino cuisine. The tanigue, or Spanish mackerel, is baked to perfection with kamias, also known as bilimbi, which adds a tangy and slightly sour note to the dish resulting in a delicious combination of sweet, sour, and savory flavors that complement the natural taste of the fish.
Crab Relyeno – The crabmeat used in this dish is carefully extracted, mixed with a combination of spices, herbs, and other ingredients, and then stuffed back into the crab shell before being baked to perfection resulting in a mouthwatering blend of sweet and savory flavors.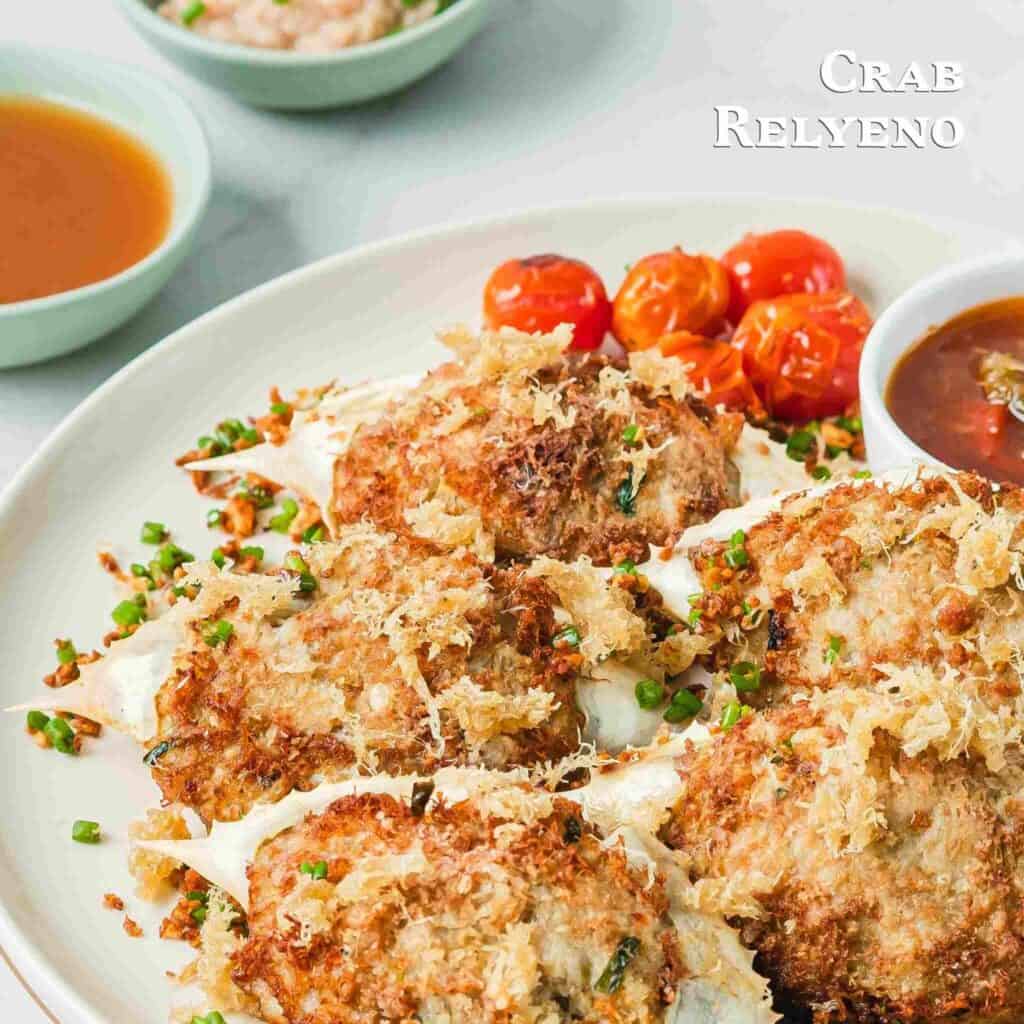 Breads
This menu is composed of a wide selection of baked goods that would pair well with some of Tatatito's beverage offerings.
Spanish Croissant – It is a unique and tasty pastry that brings together the buttery and flaky goodness of a classic croissant with a delightful Spanish twist. It is filled with a rich chocolate filling that creates a nice contrast to the croissant's crisp texture, making it a perfect treat for those with a sweet tooth.
Croissant De Coco – This coconut-filled croissant is a tropical treat that offers a sweet and nutty flavor profile. The buttery croissant base is generously filled with a creamy coconut filling, creating a harmonious blend of textures and tastes making it a perfect choice for those who love want to experience a tropical treat.
Buco Pie – A popular Filipino dessert from Tatatito menu that combines the deliciousness of coconut and custard in a pastry. The pie's filling is made from tender and juicy young coconut meat mixed with a rich custard mixture which results in a creamy filling encased in a flaky crust, creating a mouthwatering dessert that perfectly captures the tropical flavors of the Philippines.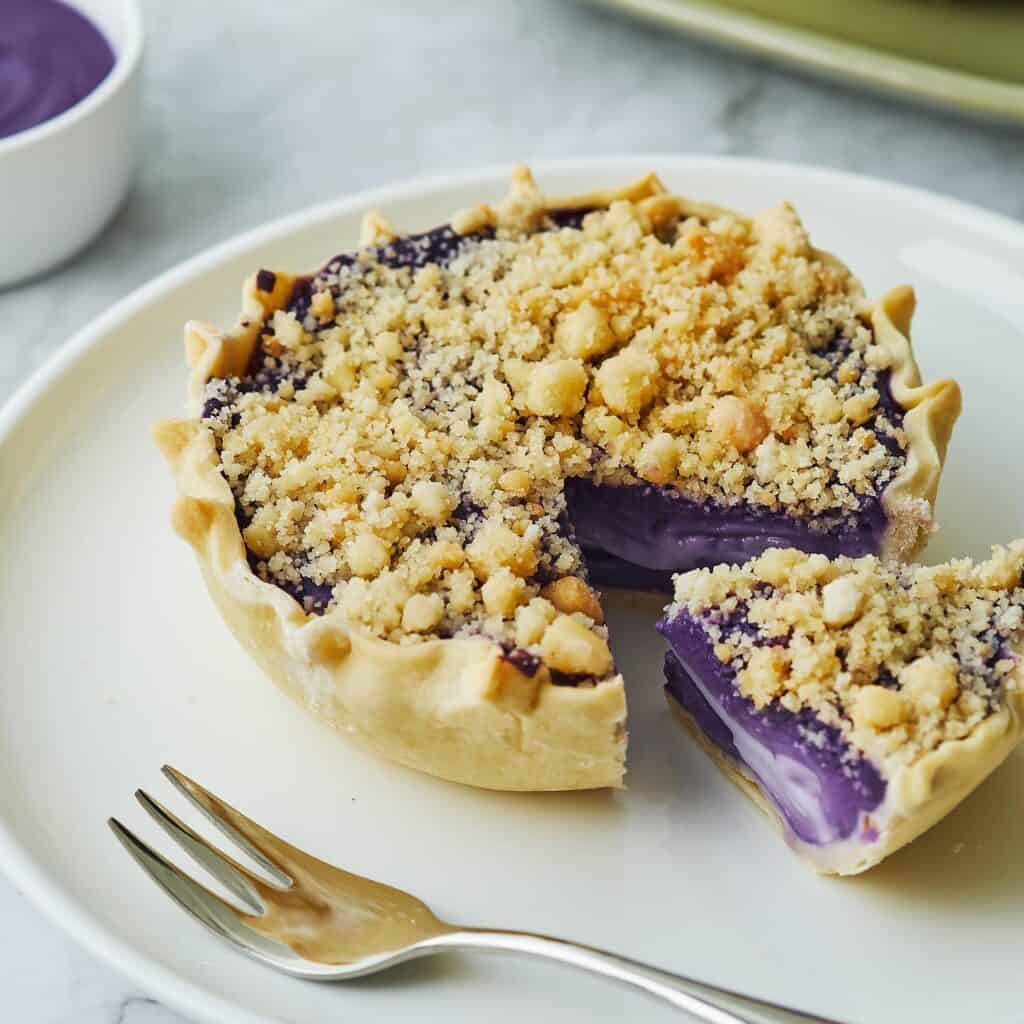 Rice
Experience a delightful journey through Tatatito's menu, which boasts an array of rice dishes, each ready to accompany the scrumptious traditional Filipino offerings. Get ready to taste the unique flavors of Bamboo Rice Squash & Crab, where the natural sweetness of squash dances with crab's savory goodness. Dive into a comforting bowl of Bamboo Rice Chicken Tinola, where tender chicken and tasty veggies blend seamlessly with bamboo-infused rice. For a hearty treat, savor the Bamboo Rice Pata Tim, where succulent pork hock meets the fragrant richness of bamboo rice. And that's not all – savor the vibrant hues and earthy flavors of Dilaw Rice, enjoy the aromatic bliss of Garlic Rice, or choose the classic and fragrant Pandan White Rice. With this amazing lineup, Tatatito ensures that every dish on your plate is a delightful adventure in taste and tradition.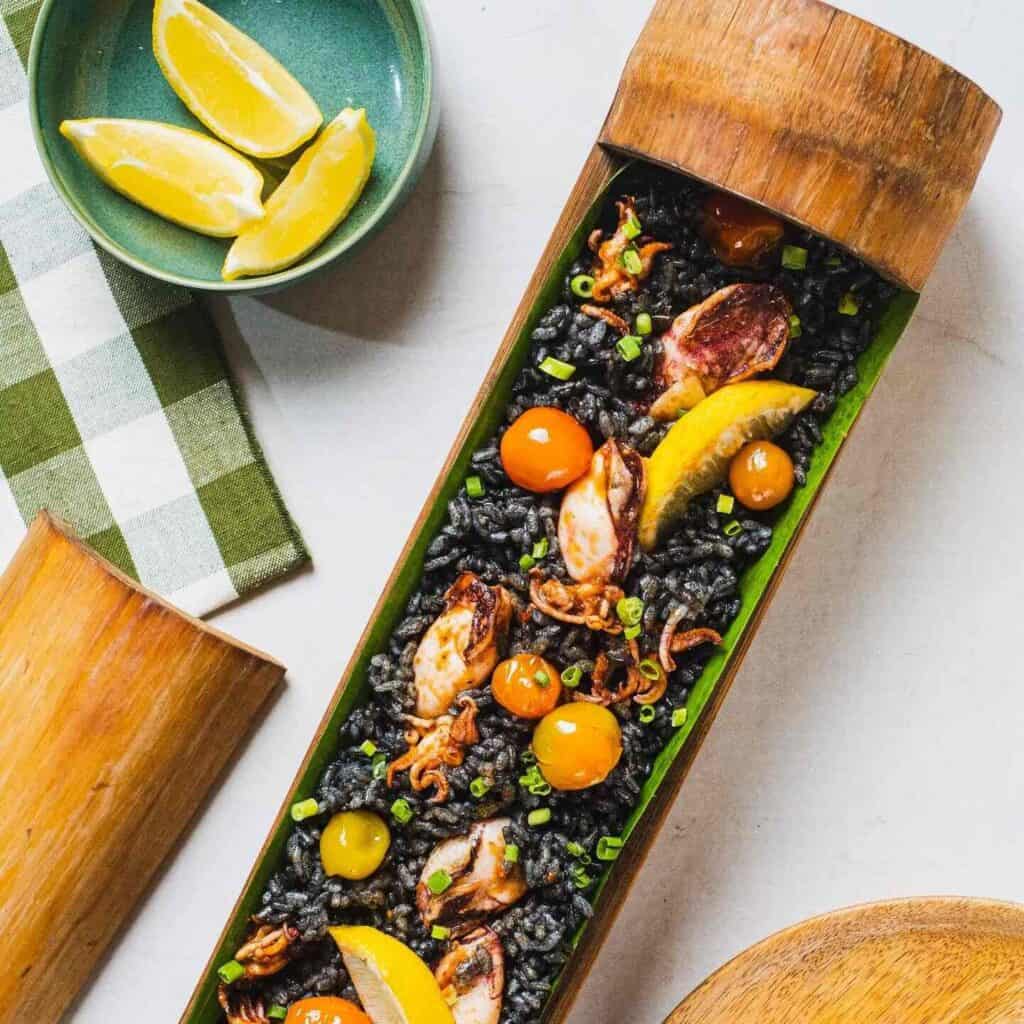 Shaved Ice Treats
Shaved ice treats take center stage on this menu, offering a diverse array of delightful choices that are absolute lifesavers on scorching days. These treats aren't just icy pleasures – they're also a fantastic way to round off your meal at Tatatito with a sweet flourish. Now dive into the Tatatito Halo Halo for a whirlwind of flavors and textures, blending together fruits, beans, jellies, and creamy leche flan. The Mais Con Yelo presents a twist of sweet corn and milk over shaved ice, while the Saba Con Yelo boasts the rich caramelized taste of plantains in every spoonful. So, whether you're seeking a cool escape from the heat or the perfect ending to a delightful meal, these shaved ice creations are ready to sweep you off your feet with their refreshingly delicious charm.
Cakes
The Cakes of Tatatito serve as the stars of this delectable menu, presenting a delightful array of cake creations that are ready to grace your table whether you choose to dine in or opt for takeout. Each cake unfolds its own enchanting story of flavors, textures, sizes, and prices, inviting you into a world of sweet delights. Imagine indulging in a generous portion of the Mango Cheesecake, capturing the tropical essence in every bite. For a taste of the Philippines' purple treasure, savor the Ube Fudge Cake, available either as a single tempting slice or as a whole cake that's ready to be the centerpiece of your celebration.
The Buttery Sans Rival offers a delightful crunch, waiting to be enjoyed as a slice or a full cake that's rich with layers of goodness. Chocolate lovers, rejoice! The Chocolate Moist Cake is here to satisfy your cravings, whether you opt for a slice or a complete cake to share. And don't miss the heavenly fusion of Brazo Mango, offering the perfect balance of softness and sweetness, whether you choose a slice or the entire inviting whole. Whether it's a cozy meal in Tatatito or a moment of indulgence at home, these cakes promise a symphony of tastes that will leave you smiling with every forkful.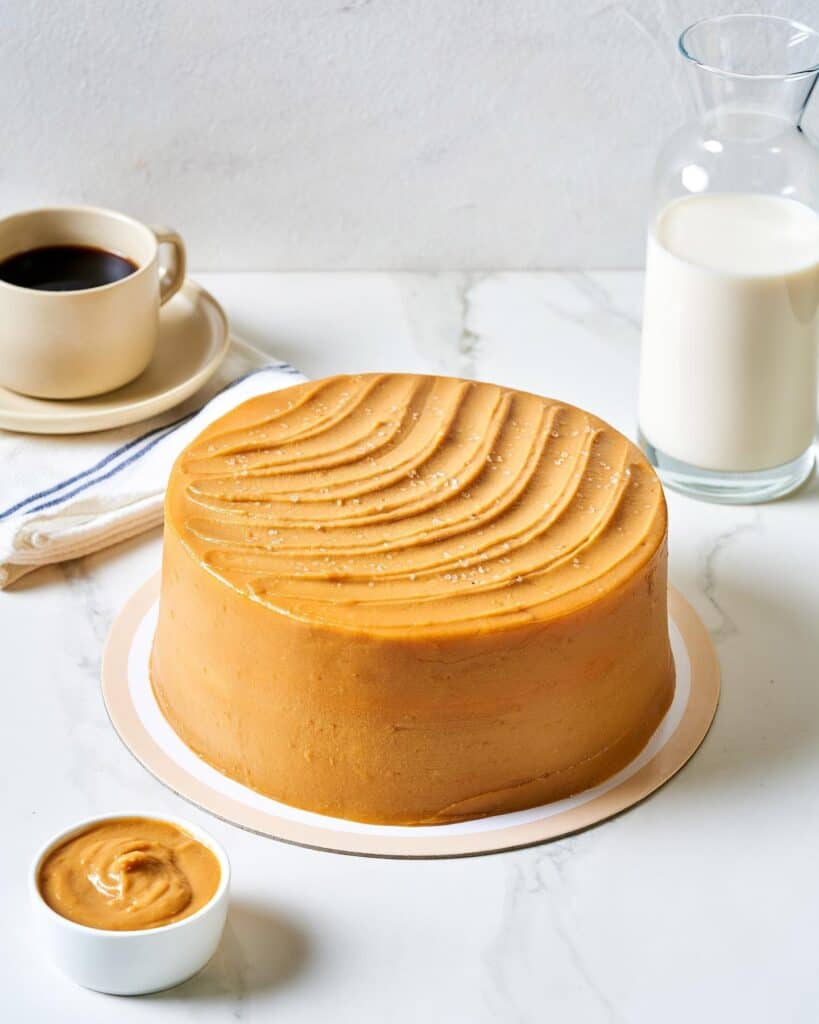 Tatatito Menu Delivery
Tatatito is doing something really cool! They want everyone to enjoy their food, so they're using a special way to bring it to more people. You can use your phone to open an app, and from there, you can easily order what you want. No need to go anywhere – just tap, order, and wait for your tasty treats to arrive! The most common app that you can use is FoodPanda and GrabFoods. Just check if the delivery is available from your location.
Tatatito Social Media Pages
Stay updated on our latest creations, seasonal specials, and culinary inspirations that pay homage to the rich heritage of Latin America. Let's embark on a tasteful adventure together and celebrate the love for food, culture, and community.
Facebook: https://www.facebook.com/tatatito.ph
Instagram: https://www.instagram.com/tatatito.ph
FAQs
What is Tatatito, and what type of cuisine does it offer?
Tatatito is a Filipino restaurant that offers traditional Filipino cuisine with a slightly unique and modern twist.
Does Tatatito have a delivery service for its food orders?
Yes, Tatatito does have a delivery service.
What are some of the most popular dishes on Tatatito's menu?
Some of the most popular items at Tatatito are its Tatatito Crispy Grilled Sisig, Tatatito Fried Chicken, Roasted Lechon Adobo, Sizzling Bulalo Steak, and Chicken Inasal.
Can I make reservations for dining at Tatatito in advance?
Tatatito operates on a walk-in basis but does accept reservations.
Is Tatatito family-friendly and suitable for large groups?
Yes, because this is a family-friendly restaurant that is perfect for large groups of visitors.
Conclusion
Tatatito is a must-visit restaurant in Makati, Philippines, especially for those that are looking to experience the delicious flavors and culinary heritage of Filipino cuisine. It has a diverse and innovative menu that offers a unique take on classic Filipino dishes, creating a dining experience that is both nostalgic and exciting. Tatatito also provides customers with a warm and welcoming ambiance where they can comfortably indulge in the best Filipino flavors. So make sure to visit Tatatito to have a taste of their modern take on traditional Filipino dishes.