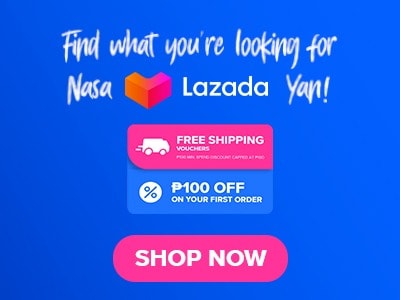 Adobo is the main hallmark of Filipino cuisine. It is known to be the first thing that everyone talks about every time the conversation revolves around Filipino cuisine. Although with Spanish influence, we as Filipinos owned this signature dish as a part of our culture and as a Filipino itself. Today we are going to talk about this iconic dish through this recommended restaurant where adobo becomes the main highlight. This is Adobo Go and join me to savor the mouthwatering goodness of Filipino favors here in their menu.
Below, you'll find the updated list of their menu prices.
Menu Items
Price (PHP)

BUSOG KAAU

Adobo Go - Pork
175
Adobo Go - Chicken
170
Adobo Go - Chicboy
175
Picadillo
175
Very Crispy Chicken Thighs!
175
Crispy Chicken Fingers
165
Pica Patties
165

PAMPAMILYA

Pork Adobo - Pampamilya
265
Chicken Adobo - Pampamilya
250
Chicboy Adobo - Pampamilya
265
Picadillo - Pampamilya
265

ADOBulilit

Bulilit Adobo Go Pork
105
Bulilit Adobo Go Chicken
105
Bulilit Adobo Go Chicboy
105
Bulilit Picadillo
105

MAHAW TA BAI

Corned Beef With Egg
125
Egg-Dipped Meatloaf
120
About Adobo Go
Transport your heart to the heart of the Philippines here at Adobo Go. It is a restaurant that specializes in this iconic dish giving you a gateway to authentic Filipino flavors. Different styles, forma, and juicy chunks are what made their various versions of adobo special. Through this innovation and creativity, they are indeed one of the well-known Filipino restaurants that are beloved for their authentic cuisines.
Adobo Go Menu Best Seller
Prepare yourself for an extra satisfying dining experience as you savor the best-selling dishes here at Adobo Go. It features other authentic as well as signature dishes that will tantalize your taste buds.
Adobo Go (Pork) – Start this best-selling list with their iconic bite-sized special pork adobo that offers a melt-in-the-mouth experience giving you the special flavor of a family adobo recipe.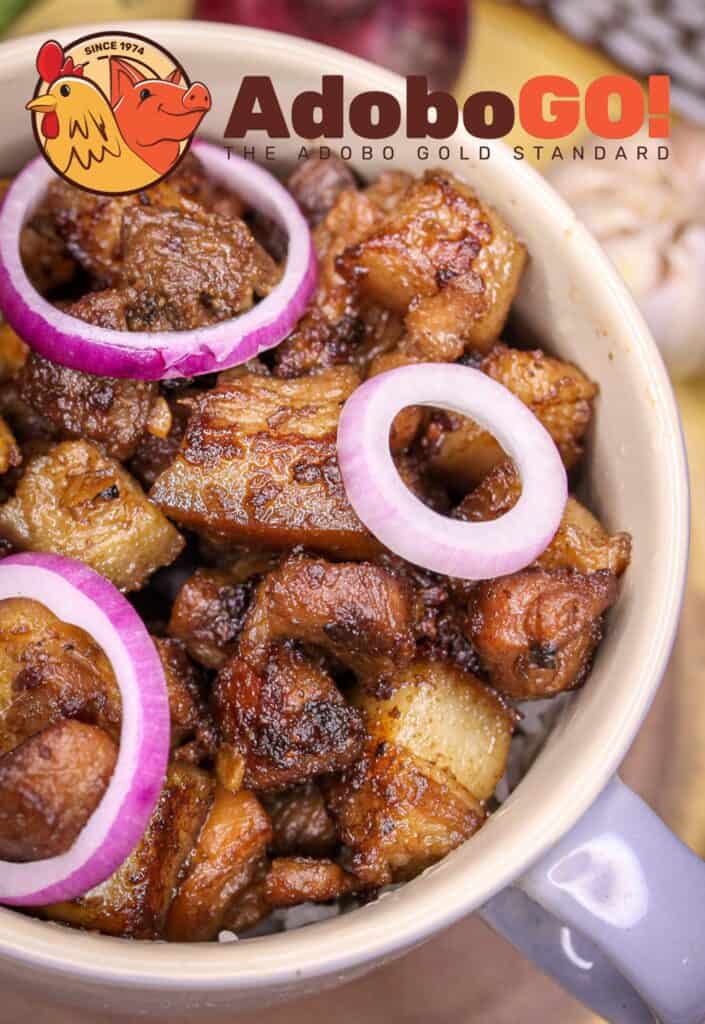 Chicken Adobo (Pampamilya) – The most common way of this iconic dish is with chicken. This dish features a bite-sized chicken that is cooked with aromatic herbs and various spices.
Adobo Go (Chicken) – Their own special recipe of adobo prepared with special cooking techniques is here at their adobo Go. It is perfect for people who are always on the go.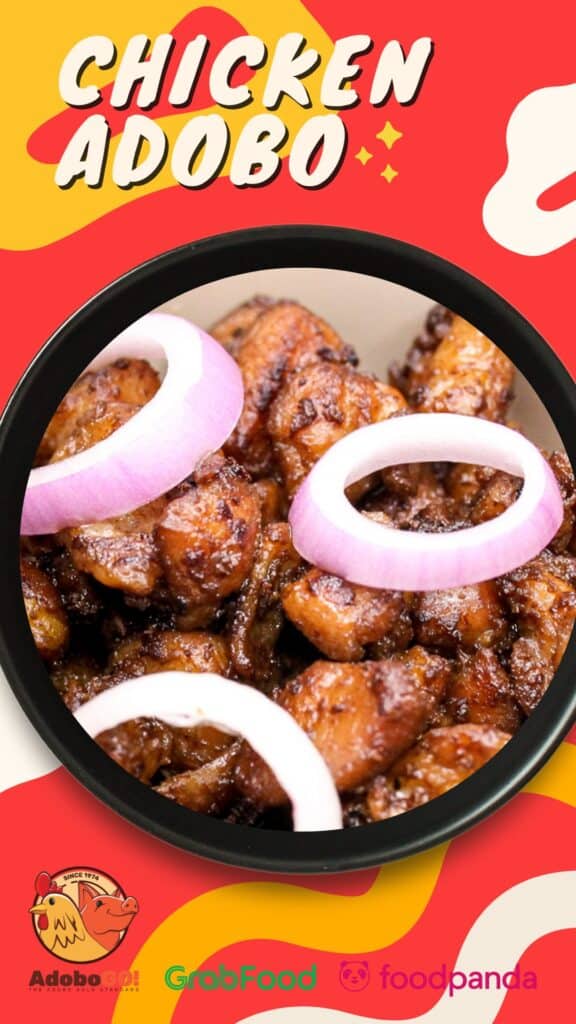 Adobo Go (Chicboy) – Another signature menu bite-sized pork and chicken in the iconic flavor of Adobo. It has rice on it and is perfect for people who are always in a hurry.
Chicboy Adobo (Pampamilya) – It is the same as Adobo Go Chicboy but makes it for a family platter. It is a flavored fusion of chicken and pork cooked with special aromatic herbs along with various Filipino spices.
Busog Kaau
A literal definition of a satisfying and fulfilling meal that features various dishes highlighting the crispiness of fried chicken along with other aromatic cuisines.
Picadillo – Savor the finest meaty flavor of this Picadillo that highlights a flavorful ground pork with a diced of carrots, red bell peppers, potatoes, and a final touch of green peas on top.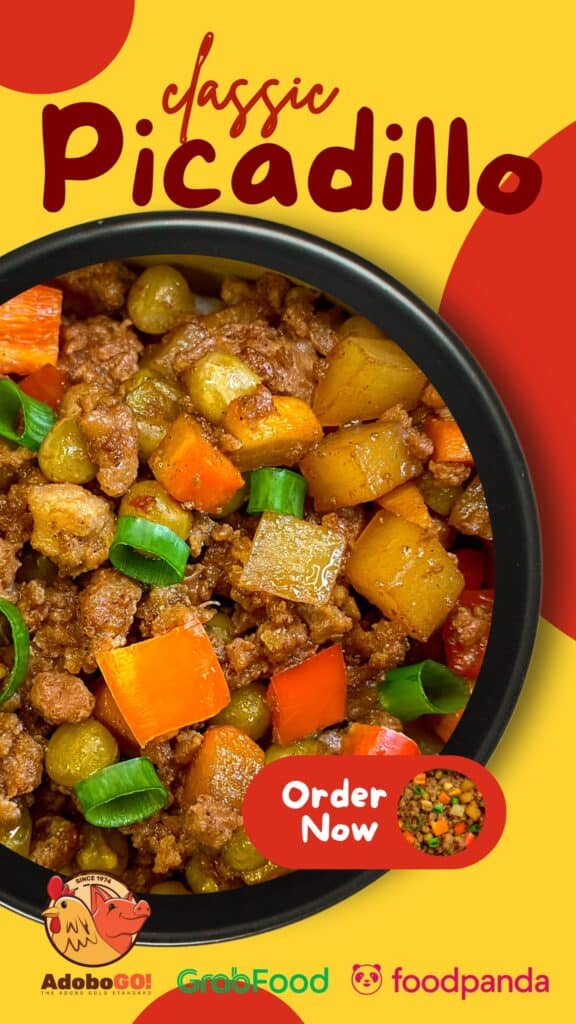 Crispy Chicken Fingers – A crunch you will never forget is here in their crispy chicken fingers. It features three strips of golden-to-perfection crispy fried chicken that are marinated in exclusive spices.
Very Crispy Chicken Thighs – This menu of Adobo Go was never joking as it takes great pride in the crispiness of every bite in this Chicken Thighs. It offers you 2 pieces of Crispy boneless chicken thighs that are golden fried and served with rice.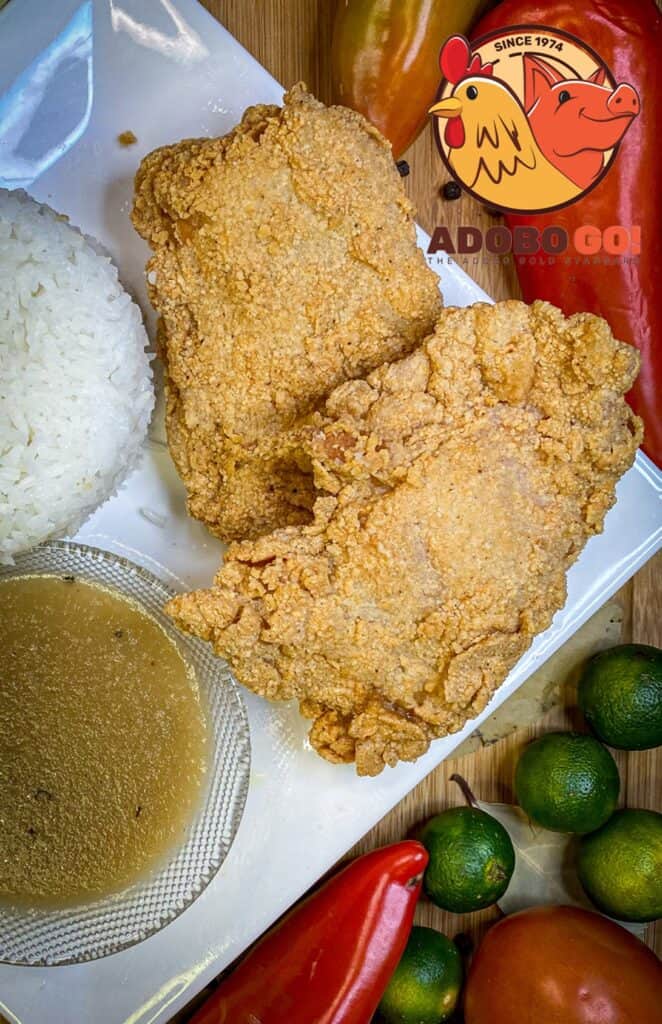 Rica Patties – This dish features their signature style of Picadillo that is delightfully seasoned with ground pork, a mixture of eggs, and fried to golden perfection.
ADOBulilit
Savor the ultimate adobo flavor of this ADOBulilit collection that features their iconic dishes of Chicken Adobo, Chicboy Adobo, Picadillo, and their favorite Pork Adobo served in Kiddie or Diet-sized form. It is a size of meal perfect for kids or people who have a small appetite for meals. But never underestimate the goodness of every bite in this size because you will surely have an exciting and flavorful experience with the most authentic way of savoring this iconic adobo dish.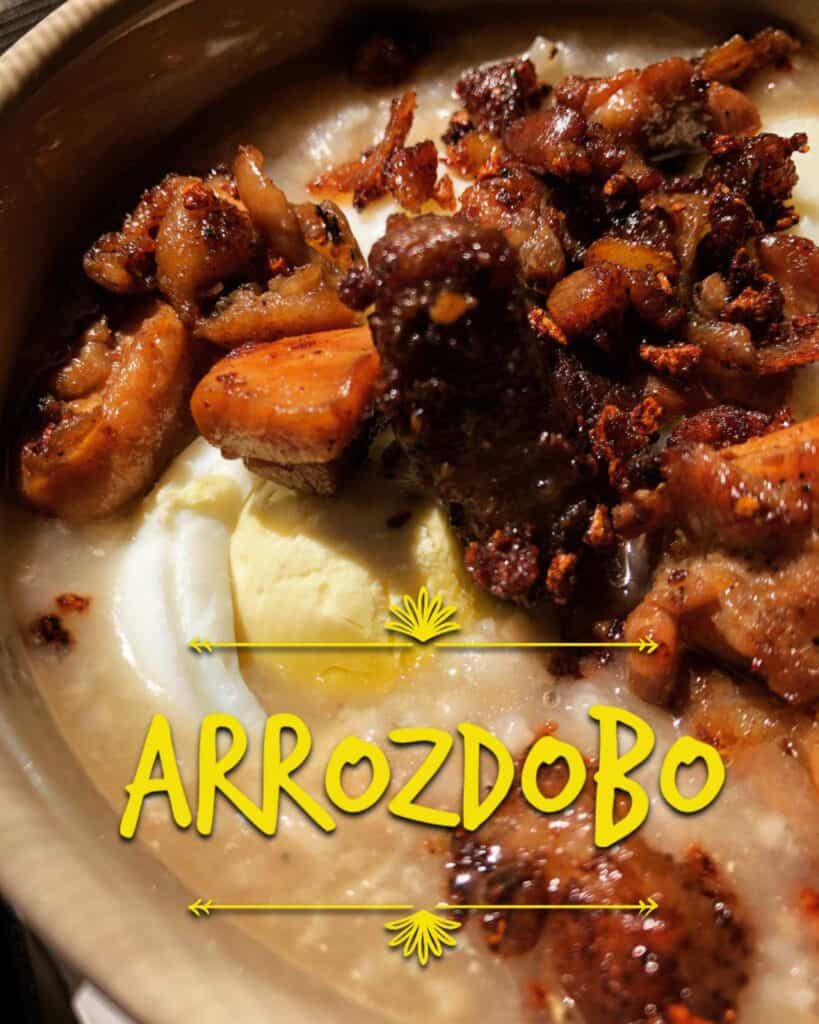 Adobo Go Menu Delivery
Are you always on the go to work as you hurry in the hustle and bustle of streets in the Philippines and you have no time to prepare for your meal because you cannot compromise being late at work? Well, you can now easily have your food delivered right to your door as you prepare yourself for work. You will surely have so much time for yourself if you order these dishes from FoodPanda. You can order through their app or through their website which offers you so much time for yourself.
Social Media Pages
Follow them on social media to stay connected with their latest offerings, promotions, and the vibrant world of Filipino cuisine. Join them on this culinary adventure, and let your taste buds take a trip to the Philippines.
Facebook: https://www.facebook.com/adobogo2020
Email: [email protected]
Frequently Asked Questions
What type of cuisine does the Adobo Go offer?
Adobo Go offers your favorite Adobos in various forms and styles. They offer on-the-go cups of meals that are perfect for people who often miss their lunch or breakfast.
What is the Adobo Go known for?
Adobo Go as it stands with its name is known for its iconic Adobo dishes that are filled with exclusive spices and various sizes. It is a food chain that offers on-the-go meals which is why it was coined as Adobo-Go.
What are the operating hours of Adobo Go?
Adobo Go is operating from 7 AM until 9 PM. However, it is subject to change since various branches have their own opening hours.
Where is Adobo Go located in the Philippines?
Adobo Go is located at 339 Capt T Amores Drive (road beside Jehovah's Witness Church), L Rovira Road, Pulantubig, Dumaguete City, 6200 Dumaguete Negros Oriental.
Conclusion
Adobo Go is a perfect destination if you want to experience a satisfying meal in the most convenient way. They are committed to delivering authentic and quality dishes that are guaranteed richness and flavor. From their iconic Chicboy up to their Picadillo, it explains how they are so diverse in offering various menu dishes that will perfectly complement your mood and cravings. Aside from that the convenience it gives to people is something that needs to be commended with their quick and easy method of ordering. They're also available at FoodPanda so you don't have to be stressed to go outside and order it through their store. One thing that I can suggest is for them to expand their business more and expand the available delivery dishes but I understand that is one of the perks of visiting the store. Other than that I really love their food and it's a restaurant that will most recommend.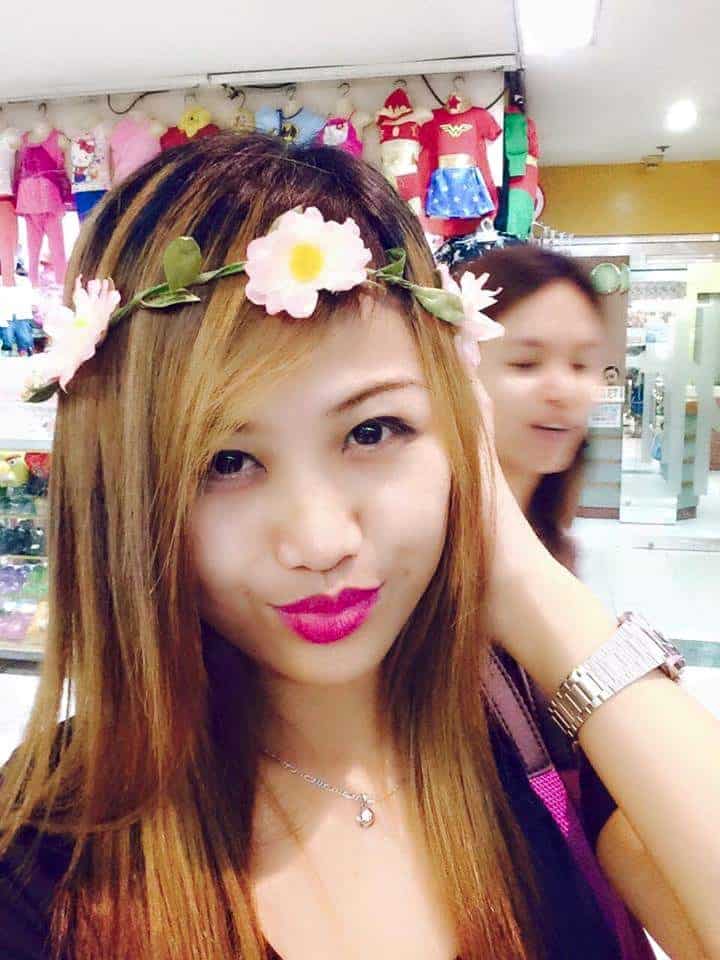 Hello! I'm Shaoyeu Cassandra, a mom who spends most of my time at home, and when I'm not busy, I enjoy writing blogs. I live in Cavite, and I really love talking about the menus of different restaurants.
So, I decided to share my thoughts on the menus of some fast-food places. I'm hoping my take on them can be like a helpful guide for you to decide what tasty treat to go for next. I hope you discover something you really enjoy! Thanks for stopping by!