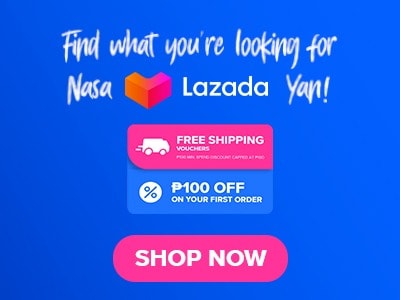 Another day for another flavorful adventure as we embark on a new journey in the world of Japanese Cuisine here at Tanabe! This restaurant has a table for all of your various cravings for Japanese dishes whether you are looking for flavorful sushi, comforting ramen, or crisp tempura. Tanabe will serve you a very diverse menu filled with elegance and diversity to culinary excellence.
Below, you'll find the updated list of Tanabe menu prices.
Menu Items
Price (PHP)

Lunch

Somen and Oginiri
460
Curry Rice
460
Beni Shake Shioyaki
495
Saba Shioyaki
460
Curry Udon
460

Lunch Special

Mix Fry
525
Sukiyaki
570
Gyu Yanagawa
570
Soba and Maki Sushi
460
Zaro Udon and Maki Sushi
460
Yakiniku
570
Tekkadon
460
Beni Shake Fry
460
Ebi Fry Curry Rice
570
Korokke
495
Sanma Shioyaki
495
Buta Shouga Yaki
460
Katsu Curry Rice
570

Appetizers

Tsukune
350
Nasu Dengaku
305
Uni Tempura
305
Kani Creme Korokke
350
Hotate Butteryaki
680
Okonomiyaki
460
Karei Nitsuke
1,620
Kurobuta Tonkatsu
960
Yasai Satsumaage
415
Umaki Tamago
460
Tamago Yaki
155
Agedashi Tofu
240
Eda Mame
240
Gyu Negi Maki
460
Asupara Bacon Maki
305
Ika Shiomai
285
Tofu Steak
305
Enoki Butter Yaki
265
Shake Harami
435
Geso Karaage
385
Satsumaage
330
Shimeji Bacon Itame
330
El-Hire Aburi
350
Uniyaki
350
Satsumaimo Tempura
305
Shishamo
305
Ko Aji Karaage
305
Mentaiko Winner Yaki
515
Hourenso Omelette
240
Gyu Tataki
460
Hourenso To Tofu
240
Uni Foil Yaki
350
Seafood Harumaki
305
Ko Ebi Karaage
330
Ika Geso Teppan
385
Oden
495

Salad

Yasai Salad
275
Kani Tobiko Salad
305
Kani Salad
395
Chef's Salad
460
Tori Salad
470
Seafood Salad
460
Kaiso Salad
305
Kaiware Tako Salad
305

Soup

Miso Shiru
95
Dobin Mushi
200
Sakana No Miso Shiru
305
Tonjiro
305
Kani No Miso Shiru
305

Special Sushi Roll

Special Salmon Roll
960
Special Ebi Roll
745
Special California Roll
745
Special Unagi Roll
415

Kushi Yaki

Gyu Bara Tomato Bacon
175
Toriteba
175
Buta Bara
220
Yakitori
245

Yakimono

Tori Teriyaki
385
Sanma Shioyaki
440
Shake Kabutoyaki
440
Maguro Teriyaki
440
Saba
495
Beni Shake
415
Gindara
745
Unagi Kabayaki
1,180
Hamachi Kama (Impt)
1,800

Nimono (Simmered Dish)

Chawan - Mushi
315
Saba Misoni
415
Hamachi Aradaki
820
Yu-Dofu
415

Assorted Sashimi

San Ten Mori
460
Mix Sashimi
680
Sashimi Morikomi
1,350
Funamori
1,965

Sashimi Ala Carte

Spicy Salmon
460
Spicy Tuna
460
Tako
460
Uni
460
Kani Stick
330
Akagai
525
Ika
460
Aji (Impt.)
Aji Tataki (Impt.)
Shake
460
Lapu-Lapu Usuzukuri
Lapu-Lapu
Ikura
395
Maguro
460
Shime Saba
525
Hotate
745
Amaebi
635
Hamachi
745
Chutoro
1,965

Sushi Special Roll

California Roll
285
Salad Maki
395
Futomaki
515
Seafood Maki
460
Makimono Moriawase
635
Salmon Maki
495
Ebi Fry Maki
440
Tempura Maki
440
Unagi Battera
710
Tekka Maki
200
Unagi Maki
260
Negi Toro Maki
545
Spicy Tuna Maki
460
Spicy Salmon Maki
460

Sushi Moriawase

Nigiri Sushi A
745
Tokujyou Nigiri
1,395
Nigiri Sushi (Serving for 3)
1,965
Uni Donburi
600
Maguro Donburi
635
Kaisen Chirashi Sushi
745

Temaki

Maguro
200
Salmon
200
Spicy Maguro
200
Spicy Salmon
200
Kani Stick
200
Uni
200
Unagi
240
Ebi
200
California
240
Ikura
275

Kaku Bento

Nigiri Sushi Kaku Bento
850
Gindara Kaku Bento
960
Makunouchi Bento
850
Steak Kaku Bento
850
Tempura Kaku Bento
850

Set Menu - Teishoku

Tempura Teishoku
755
Sashimi Teishoku
755

Set Menu - Steak Teishoku

Tenderloin Steak
745
US Ribeye Steak
930
Steak and Prawns
930
Beef Roll and Prawns
930

Tempura

Ebi Tempura
745
Kisu Tempura
350
Kakiage Tempura
385
Yasai Tempura
330
Shiitake Tempura
305
Ika Tempura
330
Mix Tempura
420
Kani Tempura
275

Agemono

Tori Kara-age
385
Kushi Katsu
375
Tonkatsu
415
Kushiage
350
Beni Shake Fry
460
Ebi Fry
745
Kaki Fry
745

Teppan Yaki Ala Carte

Yasai Itame
200
Yari Ika
350
Buta Shougayaki
385
Tori Teppan Yaki
385
Shake
420
Ebi Teppan
745
Maguro Steak
450
Kaki Butter Yaki
745
Usuyaki Steak
570
Local Tenderloin
570
Usuyaki Beef Roll
745
Mix Seafood
745
US Rib Eye
850
Wagyu
3,820
Steak and Prawns
745

Donburi

Oyako Don
405
Tori Teriyaki Don
460
Ten Don
495
Katsu Don
495
Gyu Don
525
Sukiyaki Don
525
Unagi Don
1,400

Gohan

Ume Onigiri
165
Shake Onigiri
165
Tsukudani Onigiri
165
Yaki Onigiri
165
Seafoods Zousui
275
Gomoku Zousui
275
Nori Chazuke
210
Ume Chazuke
240
Shake Chazuke
240
Tororo Konbu
240
Garlic Rice
165
Mix Fried Rice
220
Rice
110

Menrui - Japanese Noodles - HOT

Seafood Yakisoba
350
Kake Udon / Soba
350
Yaki Udon
385
Tororokonbu Udon / Soba
385
Tempura Udon / Soba
495
Inari Udon / Soba
495
Niku Udon / Soba
495
Nabeyaki Udon
495

Menrui - Japanese Noodles - COLD

Zaru Soba / Udon
375
Hiyashi Somen
330
Cha Soba
375
Inaniwa Udon
420
Hiyashitanuki Soba / Udon
460
Tenzaru Soba / Udon
495

Nabemono

US Ribeye
1,525
Wagyu Sukiyaki
3,815

Shabu Shabu

US Ribeye
1,525
Imported Porkloin
1,525
Wagyu Shabu-Shabu
3,815

Nabe

Sankai Nabe
1,525

Additional Order for Hot Pot

Fresh Egg
55
Peanut Sauce
45
Ponzu Sauce
45
Udon
275
Kuzukiri Noodles
275
Vegetables
600
Pork Imported
200g 960
US Beef
200g 960
Wagyu Beef
200g 2,400
About Tanabe
Tanabe has been serving their flavourful menu since 1970 making them an excellent choice for your Japanese food cravings. The reputation and trust they have established among Filipinos has been one of the main reasons they have remained one of the well-loved Japanese restaurants in the Metro. They have a wide array of flavorful collections that range from Sashimi to teishoku and Donburi. You will surely get overwhelmed by browsing their menu collection so I am giving you the five menus best sellers to make the best of your Tanabe experience.
Tanabe Menu Best Seller
Here you can savor the finest dishes and best-selling dishes that are top-of-the-line quality. They are also considered one of the safest options if you are just starting your Japanese food adventure.
Spicy Salmon – This tantalizing roll of a spicy salmon maki offers you a succulent salmon that highlights the level of Japanese flavors and spices that balance out the spicy level with the coolness of the ingredients added to it.
California Roll – A heavenly bite of this California roll will surely make your day better. This Tanabe menu features a Mango with mild crab flavors and akani stick. The shrimp that was added to this dish offers you a very great contrast to the cucumber giving you a well-balanced flavor.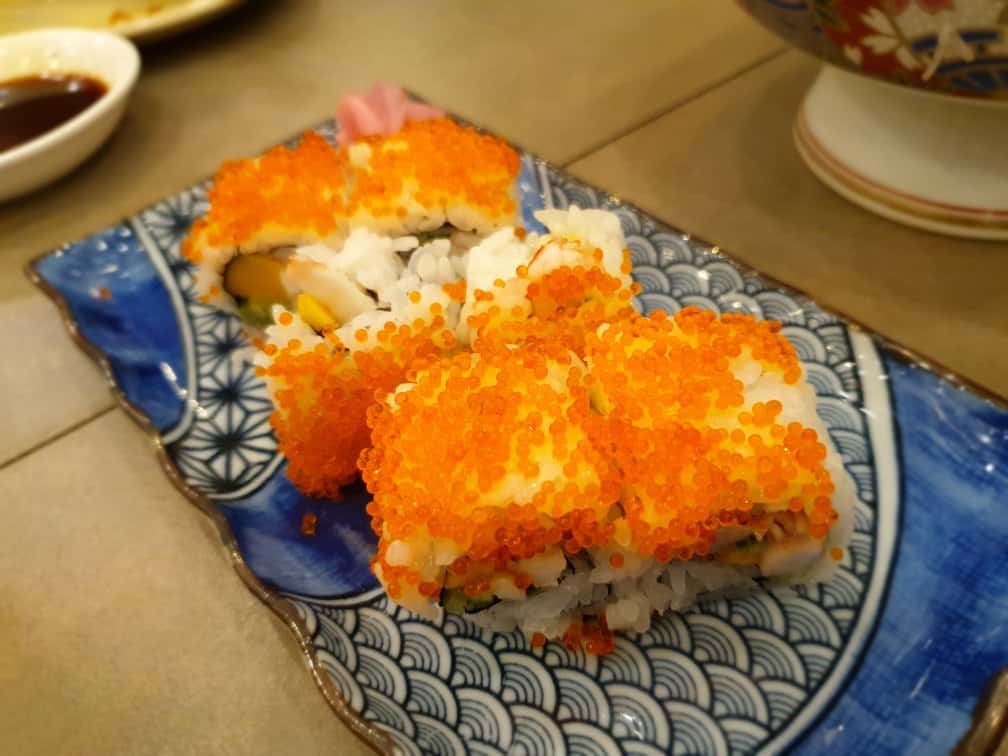 Steak Kaku Bento – You should not miss the level of savor this Steak Kaku Bento could give on your meal. It is a tenderloin steak that is perfectly cooked served with sashimi, light and crispy tempura and, a perfectly grilled yakimono dish, chawanmushi which is a savory egg custard along with salad and dessert.
Tenderloin Steak – This juicy and succulent tenderloin steak is expertly grilled to attain a certain level of doneness that highlights a prime cut of beef exuding its rich flavor and tenderness.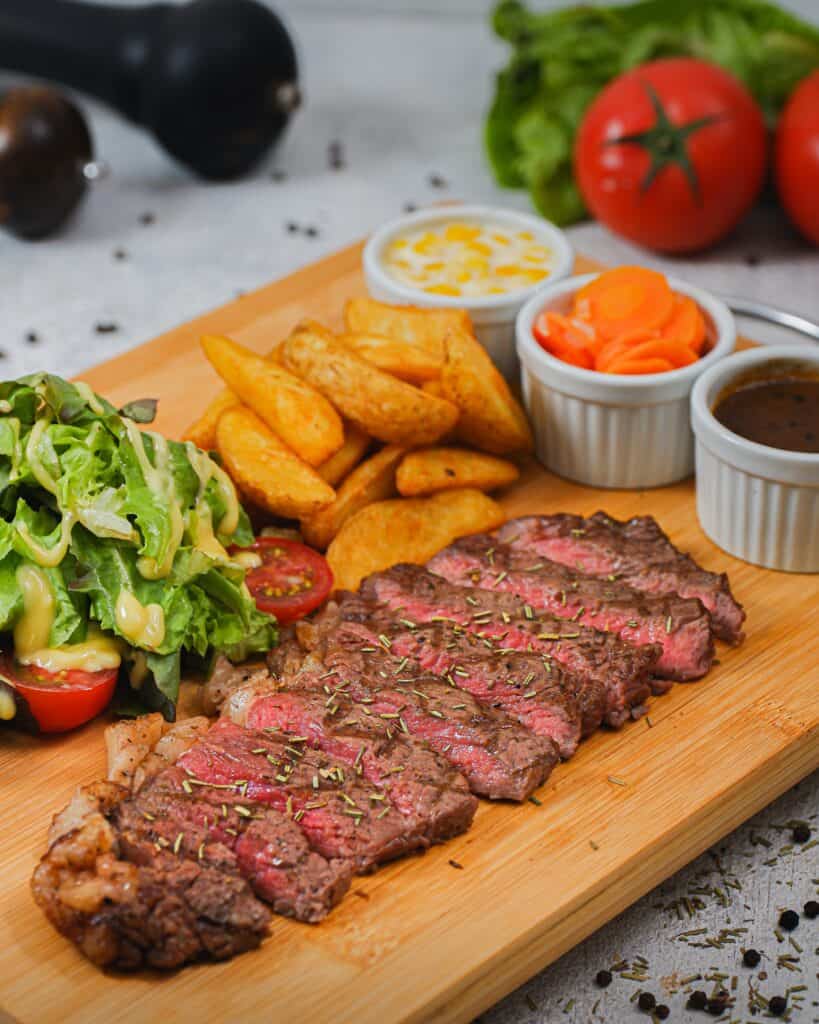 Tori Teriyaki Don – A dish that highlights the savoy grilled chicken teriyaki that are served on fluffy rice is what you will expect on this dish. It has the perfect balance of flavor with the fusion of savory and sweetness.
Sushi
This selection of Sushi is perfect for your various cravings or any type of your mood.
Salad Maki – A refreshing bite of this menu of Tanabe will give you the outstanding flavors of shrimp, crisp lettuce, and flavorful Japanese mayonnaise that adds great depth and a creamy finish.
Futomaki – Well-loved sushi that features unagi which is an eel with a sweet Japanese omelet packed with the flavors of cucumber, kani stick, and kanpyo which is sweet gour strips.
Seafood Maki– Take a deep dive into these oceanic flavors with a bite of their seafood maki. It features Tuna with saba and tako along with fresh cucumbers and perfectly cooked eggs.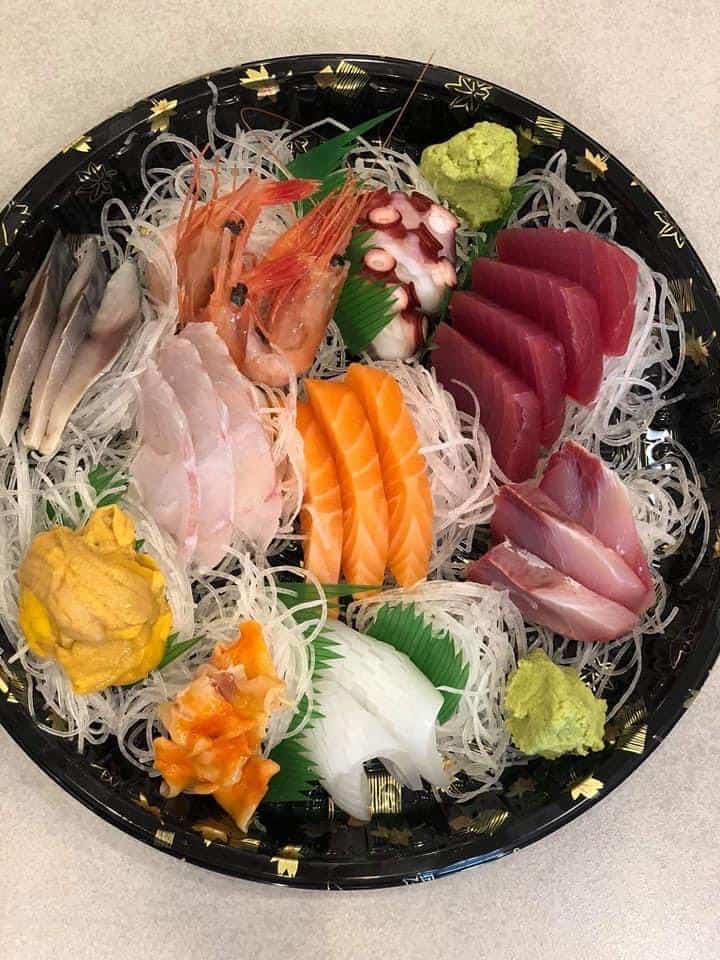 Salmon Maki– A delightful fusion of salmon, with fresh magi, cucumbers, and fresh from-the-water shrimp, kania, and ikura which is a salmon roe.
Donburi
These rice bowl dishes are perfect for your great appetite to savor these comforting and fulfilling meals.
Oyako Don – It is a classic take on their flavorful chicken and egg that are simmered perfectly together and served on top of the bed of rice.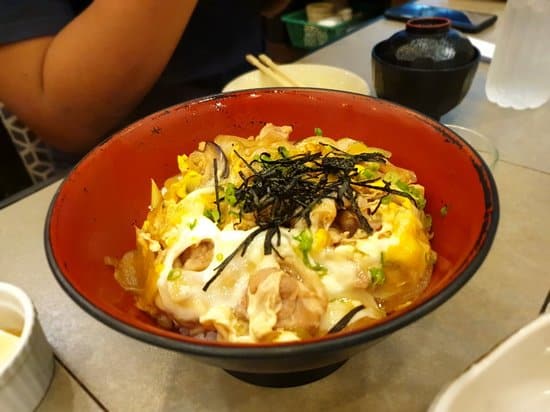 Katsu Don – A must-try donburi menu from the Tanabe that highlights the meaty goodness of pork loin cutlets that are breaded and fried until they reach the golden brown texture. It is topped with a perfectly cooked egg and served on top of the bed of rice.
Sukiyaki Don – A different level of beefiness is waiting to be indulged in this flavorful meal that features a US Beef sukiyaki with fresh vegetables and tofu. It is also served with egg all on a bed of rice.
Ten Don – enjoy the flavorful shrimp that are deep fried and served with vegetables in this dish. It is drizzled with a savory sauce to give you a well-balanced flavor of rice and shrimp.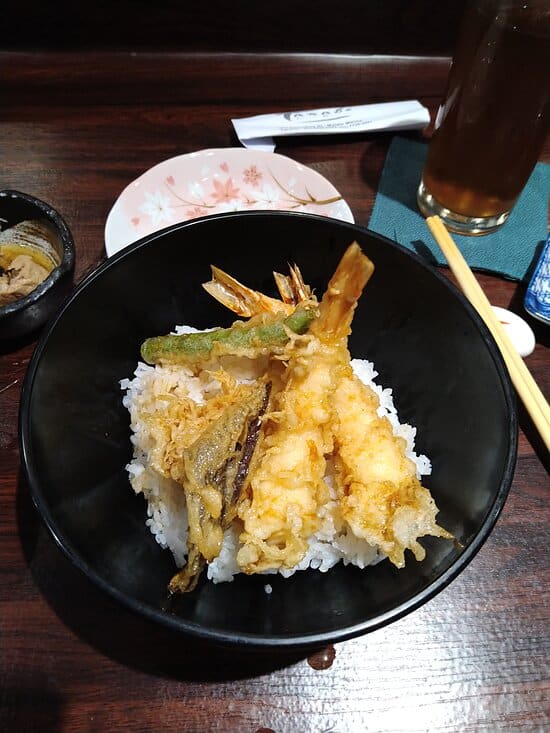 Tanabe Menu Delivery
Tanabe services are only available for dine-and-take options. They focus on creating a vibrant and memorable experience for their customers while savoring delicious Japanese food in the utmost comfort of the cozy dining experience. I also recommend dine-in to fully take your Tanabe experience to its maximum potential. They offer great dining and a premium quality environment.
Social Media Page
They are still working on extending their online popularity to other social media channels. But, they have an active account on Facebook that you might check out and encourage you to like the page also so more people may reach through their page. Click the link below to get directly through their official page.
Facebook: www.facebook.com/tanabejapaneserestaurantmalate
Frequently Asked Questions (FAQs)
What type of cuisine does Tanabe offer?
Tanabe offers a wide array of flavorful Japanese cuisine that features the best of Japanese flavors. They have a long list of menus that will surely get you overwhelmed with what to choose.
What is Tanabe known for?
It is known for authentic Japanese cuisines such as their Sushi, Donburi, and Set collections.
What are the operating hours of Tanabe?
Tanabe Restaurant welcomes you throughout the entire week with their operating hours from 11 AM to 2:30 PM and opens up their door again from 5:30 PM to 9:30 PM to savor delicious Japanese food for your dinner.
Where is Tanabe located in the Philippines?
Tanabe Restaurant is located at 553 Remedios, Manila, Metro Manila, Philippines.
Conclusion
To conclude everything, Tanabe is a great place to savor your Japanese food cravings. I am amazed how they offer such a wide range of food collections that will surely give you a hard time deciding what to choose for your meal. The quality of food exudes top-of-the-line quality and sophistication. It just proves how the restaurant really took a great power in creating their menu and I am just so amazed about how it is filled with diversity and creativity for the craft. I just hope that they can allocate a focus on their social media accounts to fully market the company to the level it deserves to be. After all a lot of people are missing out about this gem that nestles at Metro.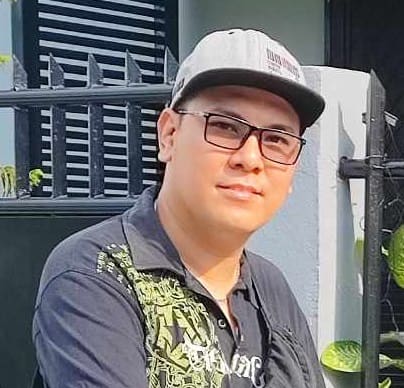 Hi! I'm Nivek Strife, the person who made MenuPH. I'm the one who added most of the popular menus you see on this website, and I really hope you enjoy them! Feel free to check them all out.
Growing up, I was surrounded by lots of tasty foods, like the classic Adobo and the sweet Leche Flan. That love for the many flavors of the Philippines is what got me excited about adding to MenuPH. When I learned how to make websites, I saw the need for a place to show off all the amazing Filipino dishes, and that's how MenuPH started.
MenuPH isn't just a website; it's like a fun journey into food. I've teamed up with famous chefs and found great places all over the Philippines to bring you a bunch of menus that show off the best of Filipino cuisine. Whether you're into the usual dishes or new twists, MenuPH is here to guide you through the rich world of Filipino flavors.
With MenuPH, my aim is to help local businesses, talk about good food choices, and make a group of friends who love food. No matter if you like fancy restaurants or street food, MenuPH has something for you. Come join me on this food adventure as we find great places, taste real flavors, and enjoy the unique food traditions that make the Philippines awesome.