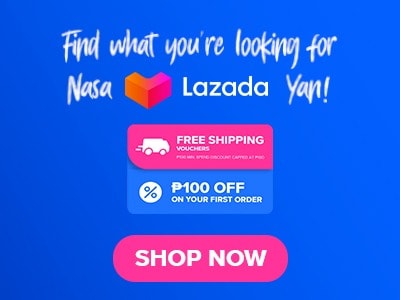 Step into the world where coffee meets excellence. A world that is filled with crafted-to-perfection coffee that brings you the special boost you need to start your day. From the Artisanal Mastery of their barista up to their savory collection of Mains and Pasta dishes, this cafe is definitely one of the recommended cafes we have at the Metro. Introducing the Cafe Agusta menu collection.
Below, you'll find the updated list of Cafe Agusta menu prices.
Menu Items
Price (PHP)

Appetizers

Nacho
220

Main

Baby Back Ribs
260
Osso Buco
250
Adobo Flakes
200
Spicy Chicken Quarter
200
Pan Fried Chicken
200

Pasta

Carbonara Blanca
190
Meatball Ala Cafe Augusta
180
Chicken Pesto
180

Pastries

Blueberry Cheesecake
155
Honey Crunch
130
Choco Ecstacy
135
Chocolate Mousse
135
Muffin
90

Espresso

Cafe Americano - Small (S)
100
Cafe Americano - Medium (M)
110
Cappuccino - Small (S)
120
Cappuccino - Medium (M)
140
Latte - Small (S)
120
Latte - Medium (M)
140
Mocha - Small (S)
140
Mocha - Medium (M)
150
Caramel Macchiato - Small (S)
140
Caramel Macchiato - Medium (M)
150
Espresso - Single
80
Espresso - Double
100

Ice Blended - Coffee Base

Java Chip - Small (S)
155
Java Chip - Medium (M)
165
Mocha - Small (S)
140
Mocha - Medium (M)
150

Ice Blended - Non Coffee

Choco Chip - Small (S)
145
Choco Chip - Medium (M)
155
Strawberry - Small (S)
145
Strawberry - Medium (M)
155
Cotton Candy - Small (S)
145
Cotton Candy - Medium (M)
155
Cookies and Cream - Small (S)
140
Cookies and Cream - Medium (M)
150

Other Drinks

Soda
50
Sola
60
San Mig Light
80
Mocktail
150
Cocktail
180
About Cafe Agusta
Cafe Agusta is a casual dining restaurant that is known for its various collections of coffee along with its main Dishes and Pasta collections. They take great pride in their coffee beverages and their new and improved menu that highlights the whimsical and harmonious flavors and textures you need for your day. From their enticing appetizers up to the blended to perfection ice beverages, I am sure you will fall in love with what they are about to share.
Cafe Agusta Menu Best Seller
Let's take that culinary excellence to joyful memories with these best-selling dishes that you can only savor here at Cafe Agusta.
Baby Back Ribs – Savor these delightful succulent Baby Back ribs that highlight the bone-meat tenderness that is slow-cooked to unleash all of its meat flavors. It is coated and bathes to a mouthwatering barbecue glaze that exudes smokiness with a hint of tangy and sweet texture.
Spicy Chicken Quarter – prepare for another fiery adventure with this spicy chicken quarter that features a tender chicken coated in a variety of blended spices. It offers you harmonious flavors that will leave an extra spicy kick that will surely give an extra spice to your day.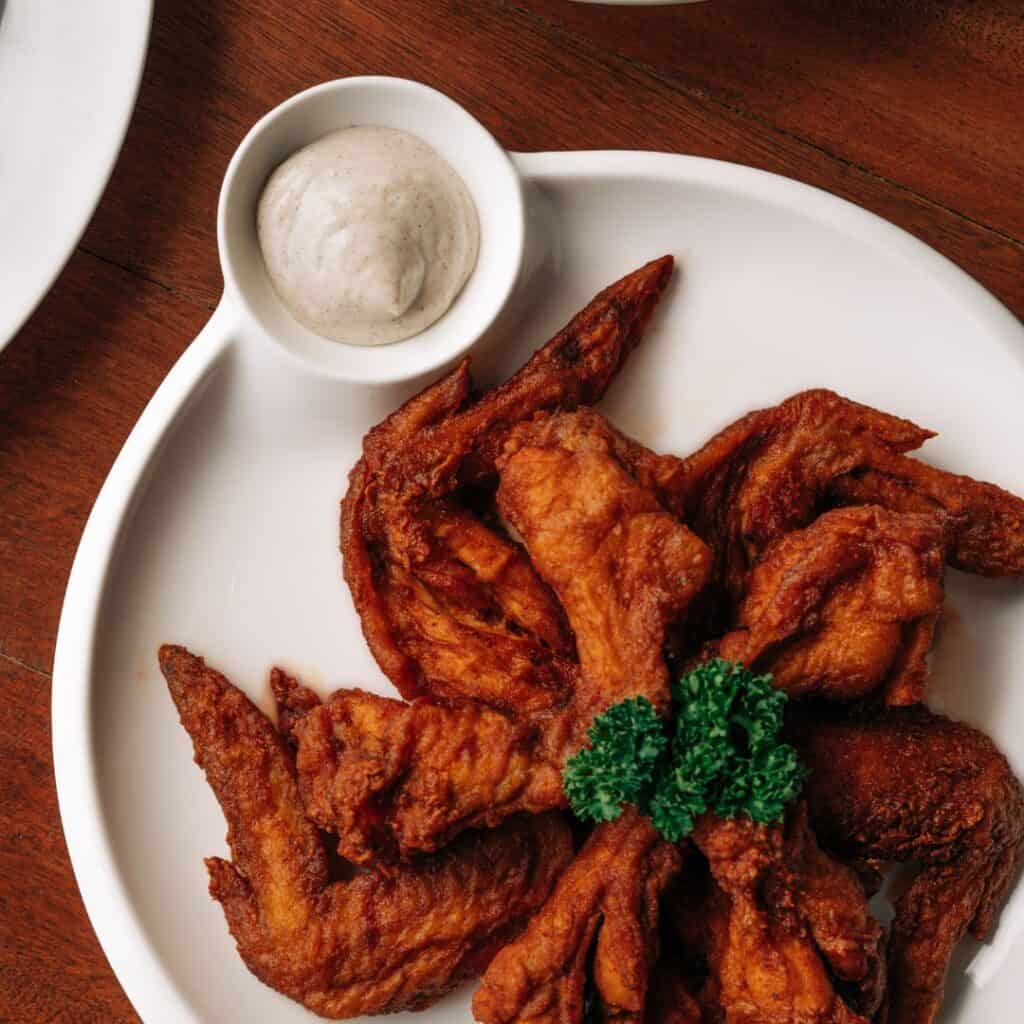 Adobo Flakes – It is one of my favorite menu from Cafe Agusta that highlights a delightful twist on our iconic Adobo dish. It offers you a satisfying crunch that embodies all of the comforting flavors of homemade dishes.
Carbonara Blanca – Indulge in the creaminess you will not forget with this Italian elegance of Carbonara Blanca. It is rich in decadent flavors with cheese and perfect crips of bacon giving you a gourmet-level experience.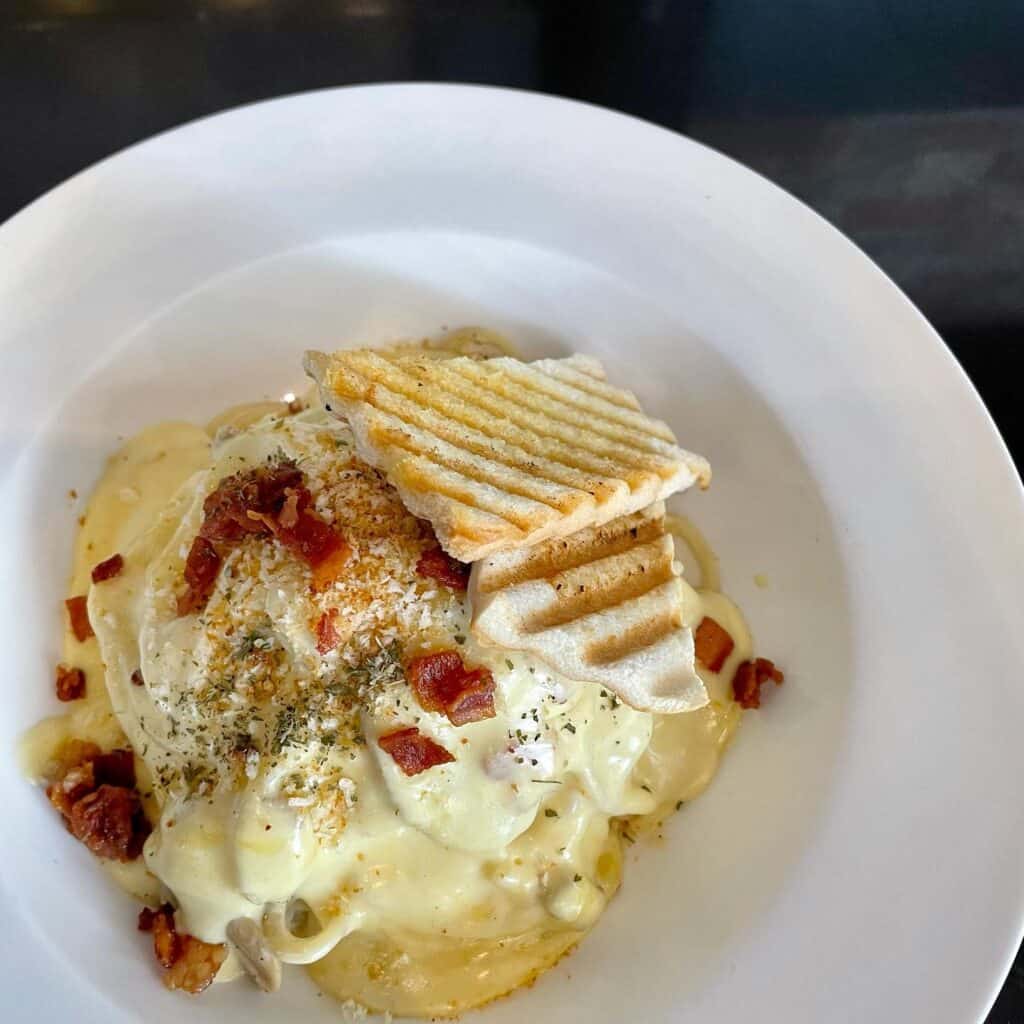 Latte – Now for the most awaited coffee drink in their collection, this Latte offers you a sip of pure bliss. It combines the fusion of steamed milk, and espresso shot giving you a velvety and smooth balanced coffee experience.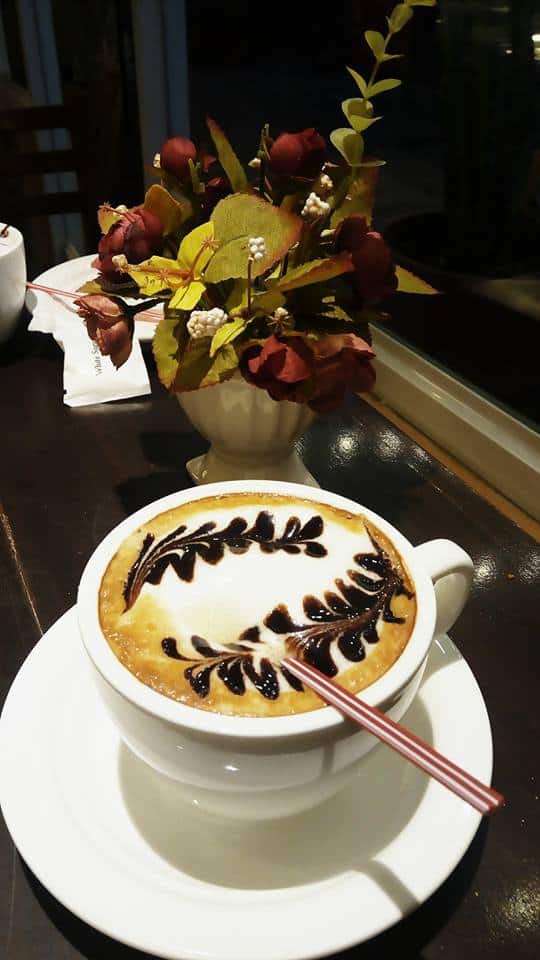 Pastries
Treat yourself to this joyful sweet delight that offers you a melt-in-the-mouth experience from this list of pastries that I curated for you.
Honey Crunch – Prepare to be dazzled with this honey crunch menu of Cafe Agusta that features delightful textures and flavors with its pastry crust that perfectly crumbles gently in every bite.
Chocolate Mousse – An indulgence that will transport you to a heavenly bite is here to savor in this Chocolate Mousse. It has a velvety and smooth texture you will surely love.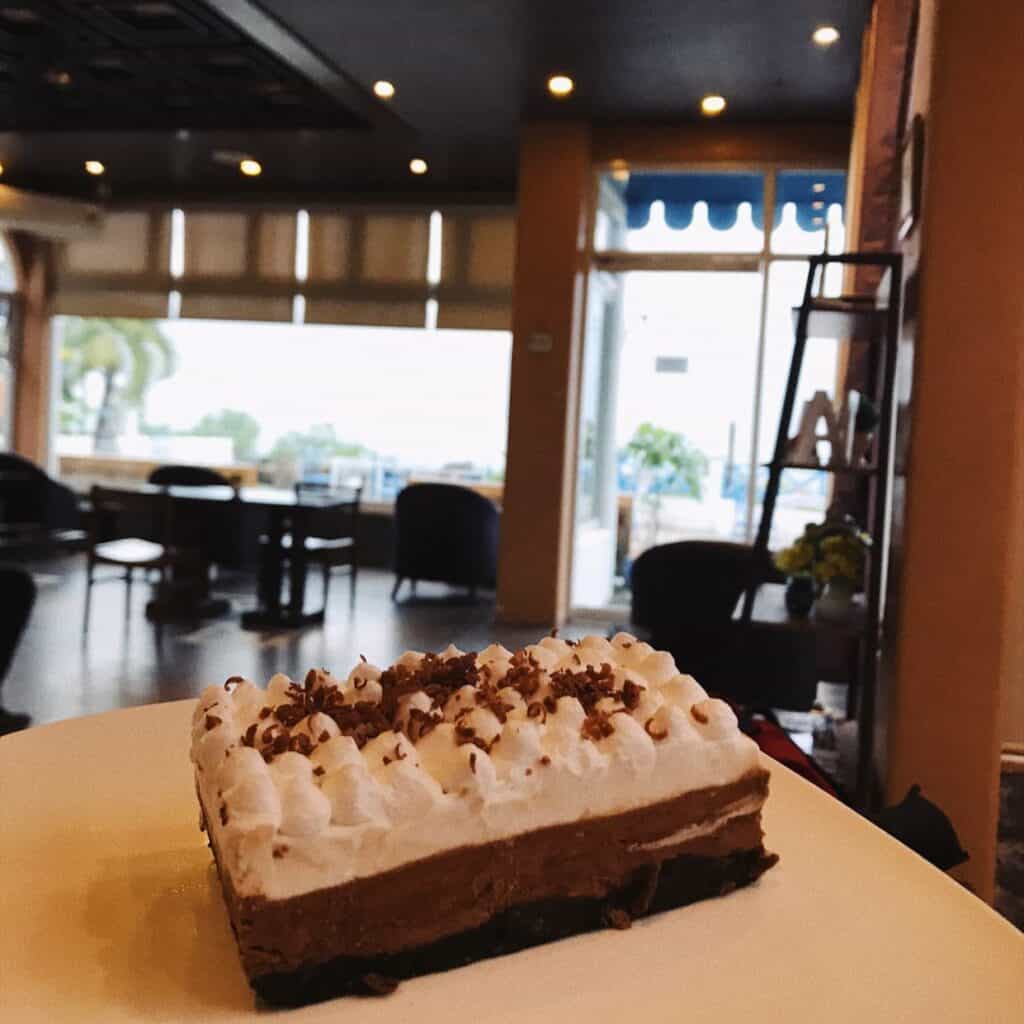 Blueberry Cheesecake -Experience a level of fruity perfection in this harmonious bite of blueberry cheesecake. It has the vibrant and burst-in-the-mouth flavors of blueberries with the creaminess of the velvety cheesecake.
Muffin – This bite-sized muffin has the level of mist and flavors you need for your day. It is baked to perfection giving you a delightful bite that will surely bring comfort to your day.
Ice Blended Drinks
Quench your thirst by having the finest refreshing experience with these Ice blended drinks on the Cafe Agusta menu that feature coffee-based and non-coffee drinks.
Java Chip – Treat yourself to the delightful sip of this drink that takes your coffee and chocolate into one. It has rich and creamy flavors that are infused with caffeine and a very comforting sweetness of chocolate.
Mocha – This harmonious blend of velvety espresso highlights a cream and delicious chocolate that is expertly blended and very comforting as invigorating the flavors are.
Strawberry – Another non-coffee drink that features your favorite strawberry drink giving you a very refreshing hint of natural sweet flavors. It has a perfect balance of sweetness and sour flavors that you will surely love.
Cookies and Cream – For the last spot! This drink is here to give you the ultimate dessert-inspired drink that highlights the malty textures of cookies with a fusion of cream and crushed chocolate cookies.
Cafe Agusta Menu Delivery
Treat yourself to a symphony of flavors and whimsical delight here at Cafe Agusta. They offer delivery options through their partner delivery service such as FoodPanda which I truly recommend to them because of their smooth and efficient transactions. You can search Cafe Agusta on the app or website to see if you are in the selected available areas for delivery service.
Social Media Pages
Follow their social media pages, and you're not just hitting 'follow.' You're joining a worldwide coffee family. Get ready for exclusive coffee hacks, virtual tasting sessions with our master roasters, and even the chance to name their next signature blend.
Facebook: https://www.facebook.com/CafeAgusta
Instagram: https://www.instagram.com/cafeagusta
Frequently Asked Questions
What type of cuisine does Cafe Agusta offer?
Cafe Agusta offers specialty coffee drinks that highlight the flavorful goodness you need for your day. They also offer various savory collections such as salads, pastries, and hearty pasta
What is Cafe Agusta known for?
Cafe Agusta is known for its coffee beverages, pastries, and hearty pasta.
What are the operating hours of Cafe Agusta?
Cafe Agusta operates from 11 AM until 9:30 PM And is available for diners every day of the week.
Where is Cafe Agusta located in the Philippines?
If you are looking for a way to visit the store, Cafe Agusta is located at Grand Heights Rd. 1870 Antipolo, Philippines.
Conclusion
Cafe Agusta is definitely something that won't disappoint, especially from their perfectly brewed espresso collection up to their enticing appetizers and amazing main dishes. Their hearty pasta exudes an entire sophistication in a bowl which adds a great vibe to the entire experience, as well as their delectable pastries that you can perfectly pair with your favorite coffee. I love how you curate an entire delicious meal by mixing and watching their delicious collection of various categories in the Cafe Agusta menu. I love how they are always active on their Facebook account to post their updates and new collections for everyone to savor. I am surely coming back to try their other collections, and it was a satisfying experience you gave me at Cafe Agusta!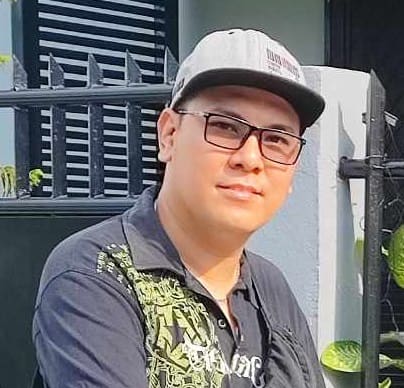 Hi! I'm Nivek Strife, the person who made MenuPH. I'm the one who added most of the popular menus you see on this website, and I really hope you enjoy them! Feel free to check them all out.
Growing up, I was surrounded by lots of tasty foods, like the classic Adobo and the sweet Leche Flan. That love for the many flavors of the Philippines is what got me excited about adding to MenuPH. When I learned how to make websites, I saw the need for a place to show off all the amazing Filipino dishes, and that's how MenuPH started.
MenuPH isn't just a website; it's like a fun journey into food. I've teamed up with famous chefs and found great places all over the Philippines to bring you a bunch of menus that show off the best of Filipino cuisine. Whether you're into the usual dishes or new twists, MenuPH is here to guide you through the rich world of Filipino flavors.
With MenuPH, my aim is to help local businesses, talk about good food choices, and make a group of friends who love food. No matter if you like fancy restaurants or street food, MenuPH has something for you. Come join me on this food adventure as we find great places, taste real flavors, and enjoy the unique food traditions that make the Philippines awesome.