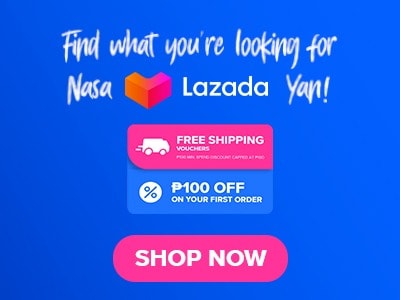 For locals and tourists in the Philippines that are looking for delicious and authentic Japanese dishes, Mitsuyado Sei-men is one of the must-visit places in Metro Manila. The Mitsuyado Sei-men menu is all about bringing the rich and flavorful taste of authentic Japanese ramen and tsukemen to the Philippines. From their signature dipping-style tsukemen to their flavorful ramen bowls, each dish that they offer is crafted to perfection to deliver an authentic and satisfying dining experience that will make customers come back for more!
Below, you'll find the updated list of Mitsuyado Sei-men menu prices.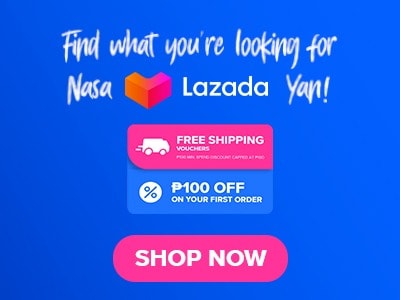 Menu Items
Price (PHP)

Tsukemen

Marutoku Tsukemen
517
Yuzu Tsukemen
352
Cheese Sauce Tsukemen
440
Karashi Tsukemen
385
Sichuan Tantan Tsukemen
429

Ramen

Pork Katsu Ramen
363
Charsiu Ramen
418
White Original Ramen
220
Red Spicy Ramen
220
Black Garlic Ramen
220
Red Spicy & Black Garlic Ramen
242
Ajitama Ramen
275
Sukiyaki Ramen
363

Donburi and Rice

Pork Cutlet With Sauce Don
297
Ebi Tempura Don
297
Gyu Don
297
Japanese Steamed Rice
55

Side Orders

Gyoza
231
Chicken Karaage
231
Spicy Tuna
286
Ebi Tempura
396

Sushi Rolls

California Roll
286
Spicy Tuna Roll
286
Ebi Tempura Roll
308

Drinks

Sprite - can
99
Bottled Water
44
Coke - can
99
Coke Light - can
99
About Mitsuyado Sei-men
Mitsuyado Sei-men is a popular ramen and tsukemen restaurant located in the Philippines that originated in Japan. Mitsuyado Sei-men has gained a reputation for its delicious and authentic Japanese noodles as it only focuses on serving rich and flavorful broth alongside perfectly cooked noodles to create a memorable dining experience for ramen and tsukemen lovers in the Philippines. Mitsuyado Sei-men is known for its unique dipping-style tsukemen, where the noodles are served separately from the broth and dipped into a concentrated soup for maximum flavor.
Mitsuyado Sei-men Menu Best Sellers
This menu is composed of the best-selling items from both Mitsuyado Sei-men's online and physical stores.
Pork Katsu Ramen – The Pork Katsu Ramen at Mitsuyado Sei-men is a delicious combination of tender breaded pork cutlet and flavorful ramen noodles. The crispy and golden-brown pork katsu adds a satisfying crunch to each bite, while the rich and savory broth infuses the noodles with delicious flavors.
Sichuan Tantan Tsukemen – This is a bold and spicy dish that combines chewy tsukemen noodles with a robust and fiery Sichuan-style broth. The thick and creamy broth is packed with spicy and numbing flavors, creating a satisfying experience for those who enjoy a bit of heat.
Pork Cutlet with Sauce Don – It is a hearty and satisfying rice bowl menu at Mitsuyado Sei-men that features a tender and crispy breaded pork cutlet served over a bed of steamed rice and drizzled with a savory sauce. The combination of flavors and textures makes this dish a delicious and filling option that will surely satisfy any pork lovers that visit.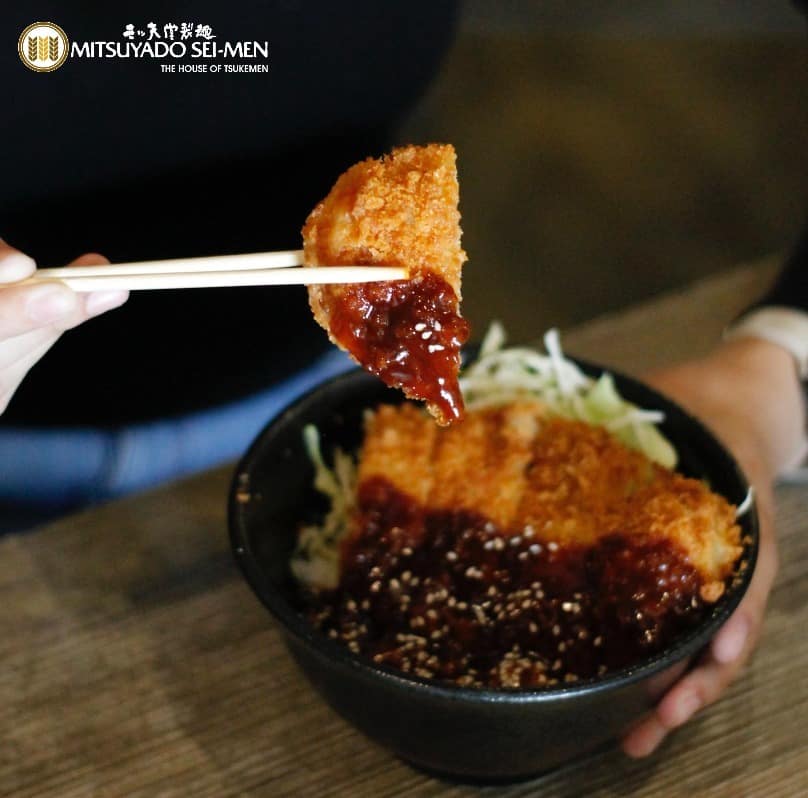 Chicken Karaage – These bite-sized chicken pieces from Mitsuyado Sei-men are marinated in a flavorful blend of seasonings and deep-fried to perfection, resulting in a crispy and juicy texture. These delicious and satisfying treats can be enjoyed on their own as an appetizer or could serve as a complementary piece for a bowl of ramen or rice.
Ebi Tempura Roll – This ebi tempura is a mouthwatering sushi roll featuring crunchy tempura shrimp wrapped in sushi rice and nori seaweed. The combination of textures, with the crispy tempura and soft rice, creates a delightful contrast. It is served with dipping sauce and garnished with tobiko to provide sushi lovers with a flavorful and satisfying choice.
Mitsuyado Sei-men Menu Tsukemen
This menu is composed of different tsukemen dishes from Mitsuyado Sei-men that varies in flavors and tastes.
Marutoku Tsukemen – This tsukemen is a flavorful and satisfying dish that features thick and chewy noodles served separately from a rich and savory dipping broth. The broth is made with a blend of aromatic spices and ingredients which creates a robust and complex flavor profile.
Yuzu Tsukemen – The Yuzu Tsukemen is a refreshing and citrusy twist on the classic tsukemen dish with noodles that are served alongside a tangy and fragrant yuzu-based dipping sauce which adds a bright and zesty flavor.
Karashi Tsukemen – The noodles used in this dish are accompanied by a dipping broth infused with karashi mustard, creating a bold and fiery flavor. The spicy mustard adds depth and intensity to each bite, making this tsukemen a satisfying choice for spice lovers.
Mitsuyado Sei-men Menu Ramen
This menu is made up of different ramen varieties that are sure to satisfy anyone looking for an authentic Japanese ramen experience.
Charsiu Ramen – The rich and savory broth in this ramen complements the juicy pork, while the noodles are cooked to perfection. It is topped with green onions, bamboo shoots, and other garnishes to give the char siu ramen a delightful combination of textures and flavors.
White Original Ramen – The milky and creamy broth of this ramen is made from a blend of chicken and pork, resulting in a rich and flavorful base. The noodles are cooked to the desired firmness, and the bowl is garnished with ingredients like bamboo shoots, seaweed, and a perfectly cooked egg.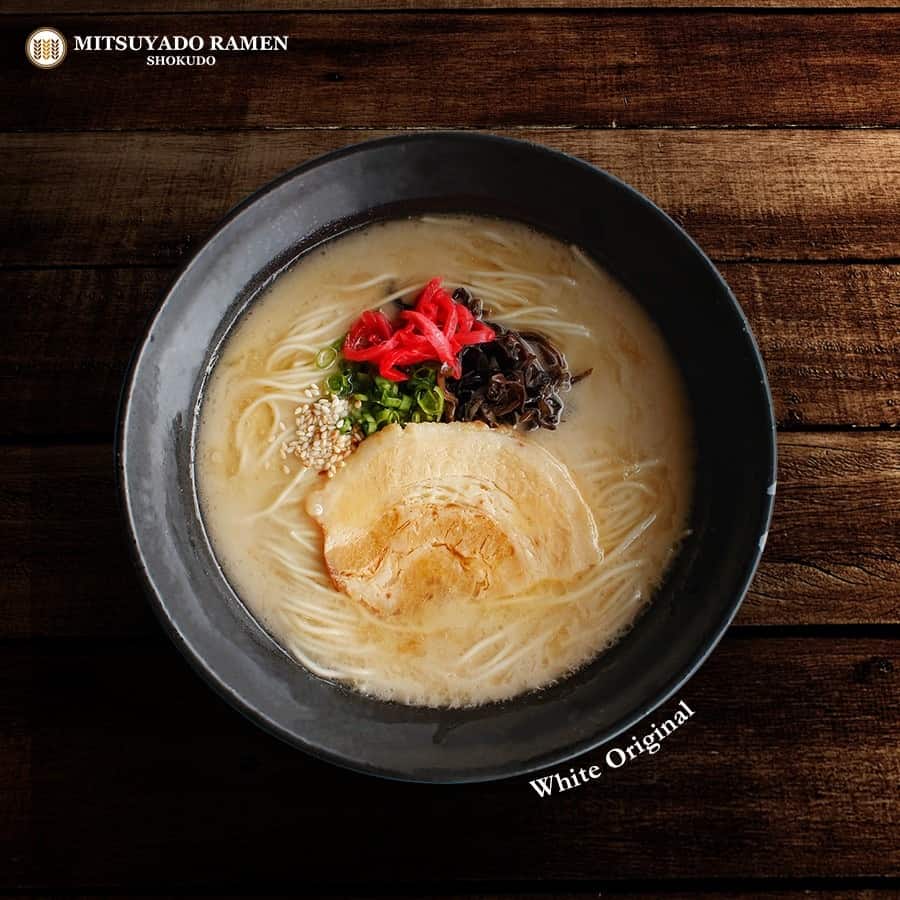 Red Spicy Ramen – If you're looking for a spicy kick, the Red Spicy Ramen from Mitsuyado Sei-men is an excellent choice. The broth features a fiery blend of spices and chili, creating a bold and intense flavor that be adjusted to your preference, allowing you to enjoy a satisfying level of spiciness.
Donburi and Rice
The Mitsuyado Sei-men menu has many different dishes for everyone's liking, so you can find something you really enjoy. It's perfect for a satisfying and delicious meal because they offer a wide variety of choices. They have donburi and rice dishes that are made with high-quality ingredients and real flavors. This means they put a lot of effort into making sure the food tastes great and authentic. So, when you eat at Mitsuyado Sei-men, you know you're getting a tasty and hearty dining experience!
Sushi Rolls
These rolls on the Mitsuyado Sei-men menu are just what you need if you love sushi! They have a lot of different kinds of sushi rolls to choose from, all made with fresh and tasty ingredients. The chefs at Mitsuyado Sei-men are really good at making these rolls, so you know they'll be delicious. When you try each roll, you'll notice how they put together amazing flavors and textures that will make you happy with every bite. So, if you're craving some yummy sushi, Mitsuyado Sei-men is the place to go!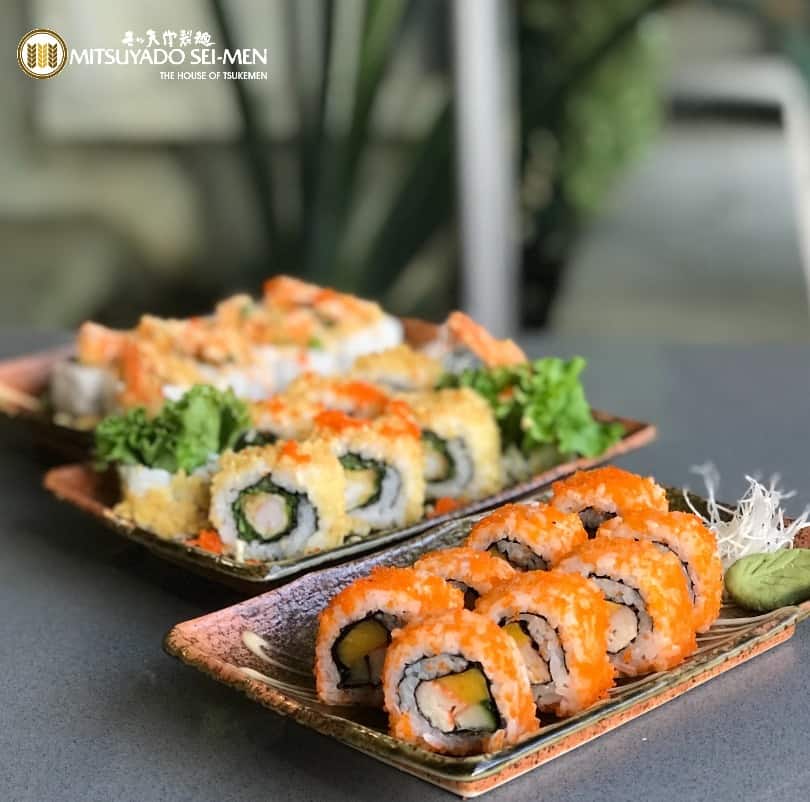 Mitsuyado Sei-men Menu Delivery
Now, you don't have to go to Mitsuyado Sei-men to enjoy their food! They have a special menu delivery service that brings their delicious offerings to your doorstep. So, even if you live far away or can't visit the restaurant, you can still order their tasty food using FoodPanda or GrabFood. It's like having Mitsuyado Sei-men right in your home! Ramen lovers from nearby places can now have a chance to try their amazing dishes without any worries.
Social Media Pages
Stay in the loop with the latest promotions, special offers, and exciting events. Follow them on social media pages to discover the soul of Japanese ramen and experience the true essence of umami flavors!
Facebook: https://www.facebook.com/mitsuyadoseimenph/
Instagram: https://www.instagram.com/mitsuyadoseimenph
Website: https://mitsuyadoseimen.mugengroup.ph/
FAQs
Where are the Mitsuyado Sei-Men Philippines branches located?
Multiple branches of Mitsuyado Sei-Men Philippines can be found all around Metro Manila.
What makes Mitsuyado Sei-Men Philippines unique?
Mitsuyado Sei-Men Philippines is unique for reasons like their tsukemen specialization, customizable dining experience, use of high-quality ingredients, and the unique flavors and varieties that they offer.
What are some popular dishes at Mitsuyado Sei-Men Philippines?
Some of the most popular dishes of Mitsuyado Sei-men are as follows, Pork Katsu Ramen, Sichuan Tantan Tsukemen, Pork Cutlet With Sauce Don, Chicken Karaage, and Ebi Tempura Roll.
Can I make reservations at Mitsuyado Sei-Men Philippines?
Yes, Mitsuyado Sei-Men Philippines accepts reservations to ensure that customers can have a hassle-free dining experience.
Are there any seasonal or limited-time menu items at Mitsuyado Sei-Men Philippines?
Yes, Mitsuyado Sei-Men Philippines occasionally offers seasonal or limited-time items to provide customers with exciting and unique dining experiences.
Conclusion
In conclusion, Mitsuyado Sei-men is a must-visit restaurant for those that are looking for an authentic and flavorful Japanese ramen and tsukemen experience in the Philippines. Whether you're a fan of their unique dipping-style tsukemen or prefer their flavorful ramen bowls, you can expect an enjoyable and satisfying dining experience through the authentic flavors of Japanese noodles at Mitsuyado Sei-men. So, if you're looking to satisfy your noodle cravings with a taste of Japan, Mitsuyado Sei-men is one of the many places to be.