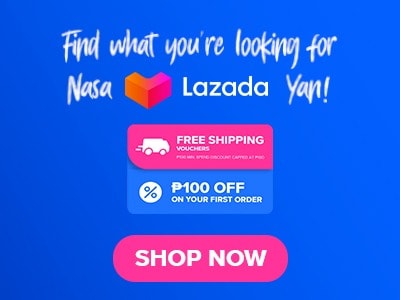 Craving for chicken wings is hard especially if you don't know where to get the best since there are a lot of restaurants offering chicken wings in the market these days. However, looking for a top-tier wing place will be easy since I have a recommendation for you. Ever heard about Tiger Winx? If not then this would be the perfect article for you especially if you love chicken wings. The Tiger Winx menu offers a variety of mouthwatering flavors for chicken wings that will truly delight your tastebuds. They also have other items from fries to desserts. Here in this article, we are going to talk about what are their best sellers, their menu, prices, and anything about them. So if you're ready then let's start! 
Menu Items
Price (PHP)

Popular

Winx & Rice
169
12 Pcs Chicken Winx
389
6pcs Chicken
229
Winx & Fries
179
Group Meal A
429
Basket Of Mojos
135

Tiger Winx Meal

12 Pcs Chicken Winx
389
Winx & Fries
179
6pcs Chicken
229
Winx & Rice
169
Tiger Fries
110
Basket Of Mojos
135

Others

Tiger Dip Large
40
Extra Rice
30
Tiger Dip Small
25
Twister Fries
135

Group Meals

Group Meal A
429
Fiesta Size
1849
Group Meal B
449
About Tiger Winx
Tiger Winx started to cater to their customers with the sole purpose of serving the local students and offering them an affordable meal, this place features a very simple and relaxed atmosphere inside their restaurant where their customers will enjoy their quick lunch or snack. This place also hosts social events enabling customers to know them and the result is the customers are now their regulars or repeat customers.
Tiger Winx always ensures the quality of its products and services. This place offers a variety of delicious chicken wings with delicious flavors such as garlic parmesan, honey ginger, and creamy chili cheese. These items are not spicy but if you like spicy food they also have soy spicy.
Aside from chicken wings they also have pasta dishes such as shrimp aglio olio they also have their famous tiger fries to match with your chicken wings. Desserts are also good at Tiger Winx. Over time their products become popular not only with students but also with customers near their place and now they already have 5 different locations to serve more of their customers.
Tiger Winx Menu Best Sellers
Here are samples of Tiger Winx best sellers that everyone should try.
Winx & Fries – The Winx & fries version of Tiger Winx is a combination of chicken wings and french fries. This one consists of 4 pcs of their chicken wings that you can also choose 1 flavor and french fries as sides. This is actually a solo meal and is quite popular, especially for those who are not looking for a heavy meal. Chicken is delicious and moist on the inside too.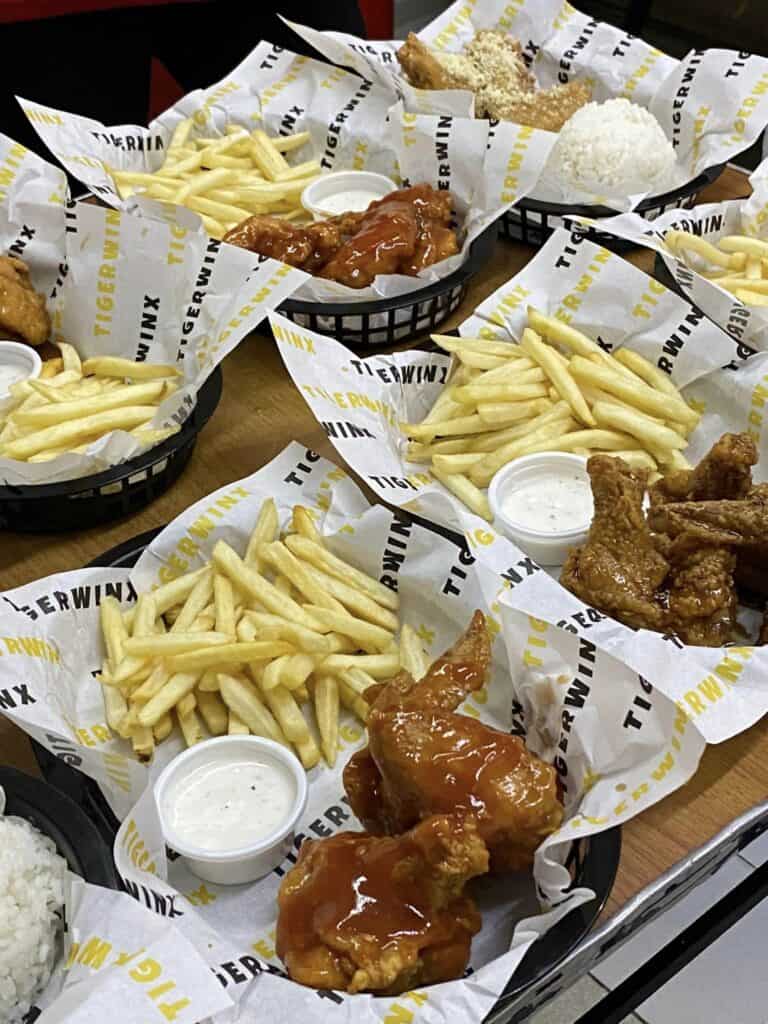 Winx & Rice – The Winx & rice version of Tiger Winx is the one that you should order if you want a heavier meal. Unlike the Winx & fries, this one comes with rice so it's more like a meal than a snack. This has 4 pcs of their chicken wings that you can also choose the flavor and a cup of steamed white rice. The rice really goes well with their chicken wings but honestly, I'm not a fan I am more into fries than rice. The chicken wings are also tender crispy and juicy at the same time.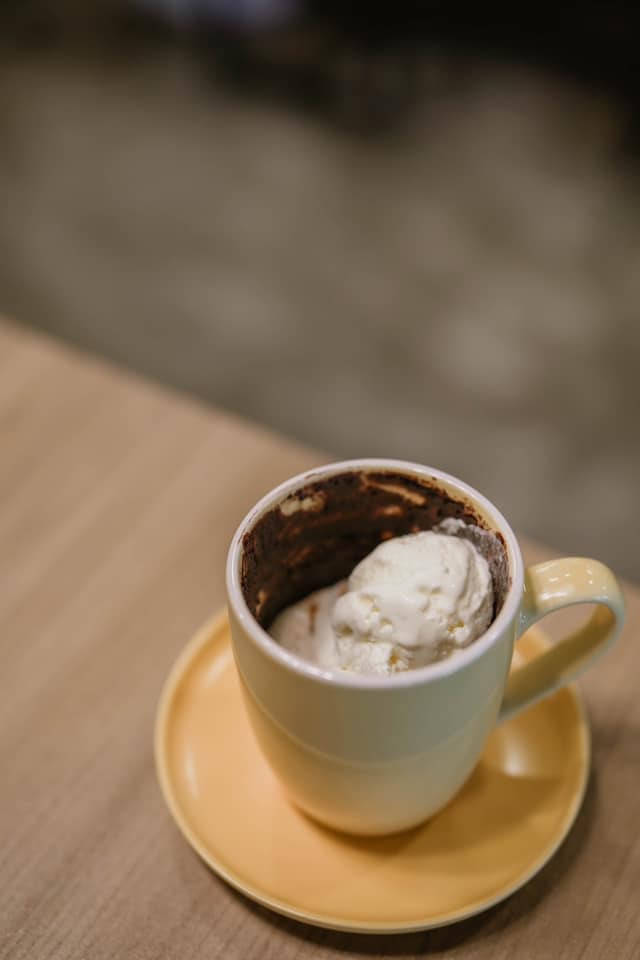 Basket of Moios – A basket of mojos is one of the most ordered items on the Tiger Winx menu. This one is made from sliced potato that they brined them seasoned with aromatics and spices to make it delicious and irresistible. This one also comes with free dip but to be honest with or without the dipping sauce their mojos are delicious. I highly recommend you guys try it for yourself this one is good I swear.
Group Meal A – Group Meal A is also included in their best sellers. This item is great for 3-4 persons but honestly, we are just 2 and we finished this lol. This one includes 12 pcs of their delicious chicken wings, 4 cups of steamed white rice, and 1 large dip. This becomes popular since it's more sulit to order this than ordering a solo order.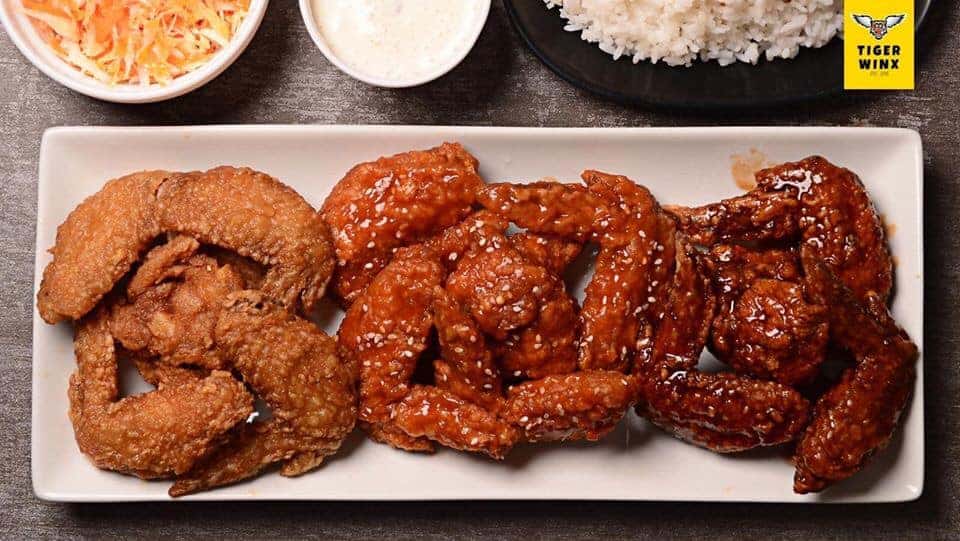 Group Meals
The Group Meals menu of Tiger Winx are meals perfect for sharing. They have Group Meal A, which is great for 3-4 persons. This consists of 12 pcs of chicken wings, 4 steamed rice, and 1 large dip. They also have Fiesta Size, this one has a 4 Flavors of Chicken Wings bundle that is good for 14-16 people. Lastly, Group Meal B which is also great for 3-4 persons, consists of 12 pcs chicken wings, 2 tiger fries, and 1 large dip.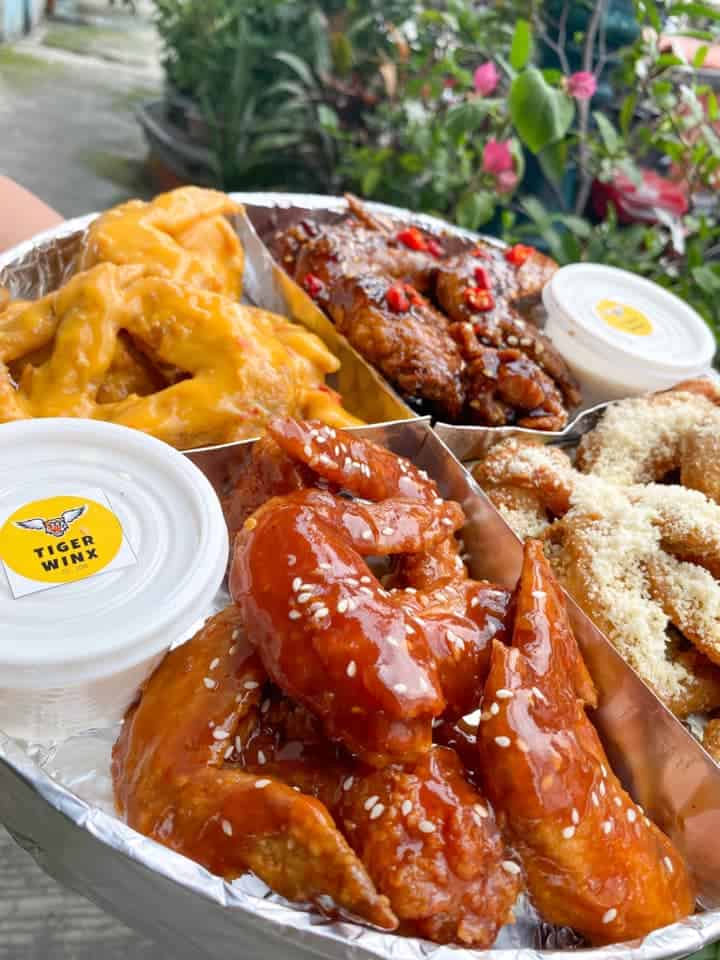 Others
This menu means extra items to order with your food. They have Tiger Dip Large if the sauce is not enough for you, they also have extra rice that is best paired with their chicken wings. Tiger Dip (Small) can also be found on this menu this one is honey mustard or garlic mayo dip depending on you. Lastly, their Twister Fries which is a spiral-looking cut of fries that is fried and crispy, is also served with free dip.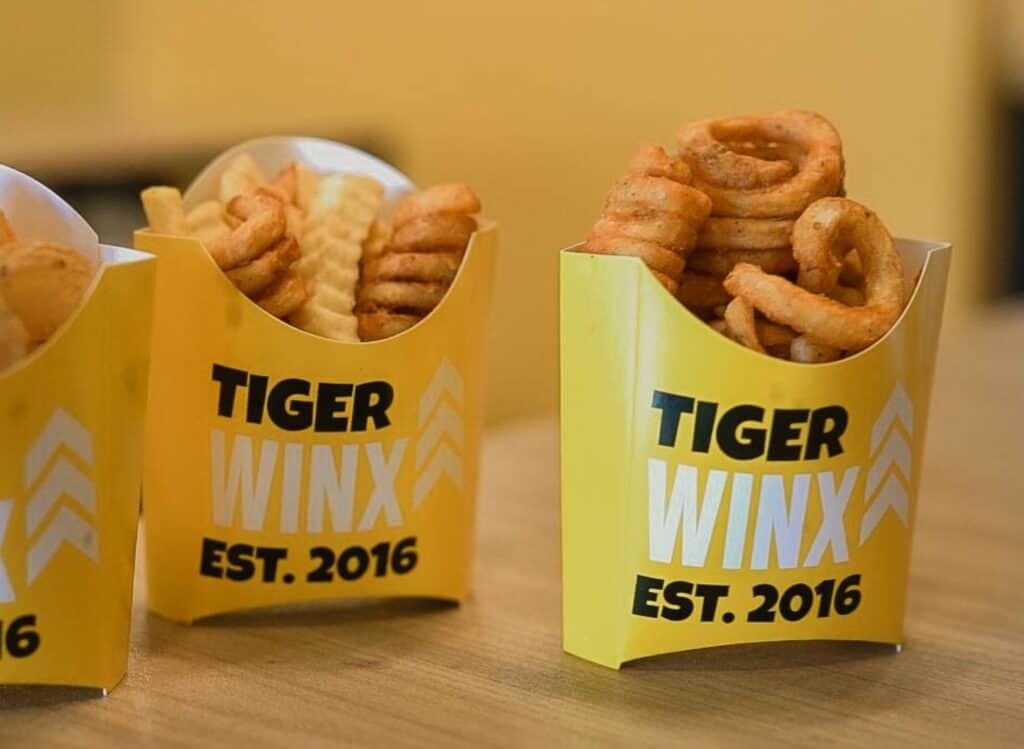 How to Order Foods from Tiger Winx?
You can order your favorite Tiger Winx food menu simply by calling them directly on their phone number, or you can use an easy way which is delivery applications such as Grabfood and Foodpanda. Just take note that third-party delivery service may vary depending on your location or if your place is serviceable.
Tiger Winx's Socials
Follow them on social media to stay in the loop about our latest creations and events. Your support fuels their passion for bringing new flavors to your table!
Facebook: https://www.facebook.com/tigerwinx2016
Instagram: https://www.instagram.com/tigerwinx
YouTube: https://www.youtube.com/@tigerwinx
FAQs
What are Tiger Winx's business hours and what days are they open?
Tiger Winx's business hours depend on the location, they have a branch that is open starting from 10:00 a.m. until 9:00 p.m. They have a branch that is open from 11:00 a.m. until 3:00 a.m. and 4:00 p.m. until 12:00 midnight. But operations are from Monday to Sunday.
Where can I find Tiger Winx?
Tiger Winx is located at 1240 Concepcion Street, Sampalok Metro Manila.
How many branches does Tiger Winx have?
As of today, Tiger Winx has 5 locations. They have one in Sampalok, Lucena, Dapitan, Timog Avenue, and Plaridel bulacan.
Tiger Winx: Is this a halal-certified place?
Yes. Tiger Winx according to my research is a halal-certified restaurant that offers only halal meats to their customers.
What are the payment options accepted at Tiger Winx?
Tiger Winx accepts cash payments only.
Conclusion
If you're craving some delicious chicken wings then Tiger Winx is the best place to go to fulfill your cravings. Their menu has a lot to offer especially if we're talking about chicken wings, mojos, and fries. This place is actually quite popular already since the products that they offer are really good. The place is clean and very simple they also have comfortable seats. Their crews are nice and approachable they are also fast in serving that's why you wouldn't wait for too long if you're going to visit them. Highly recommended place to go with Barkada and family or your special someone.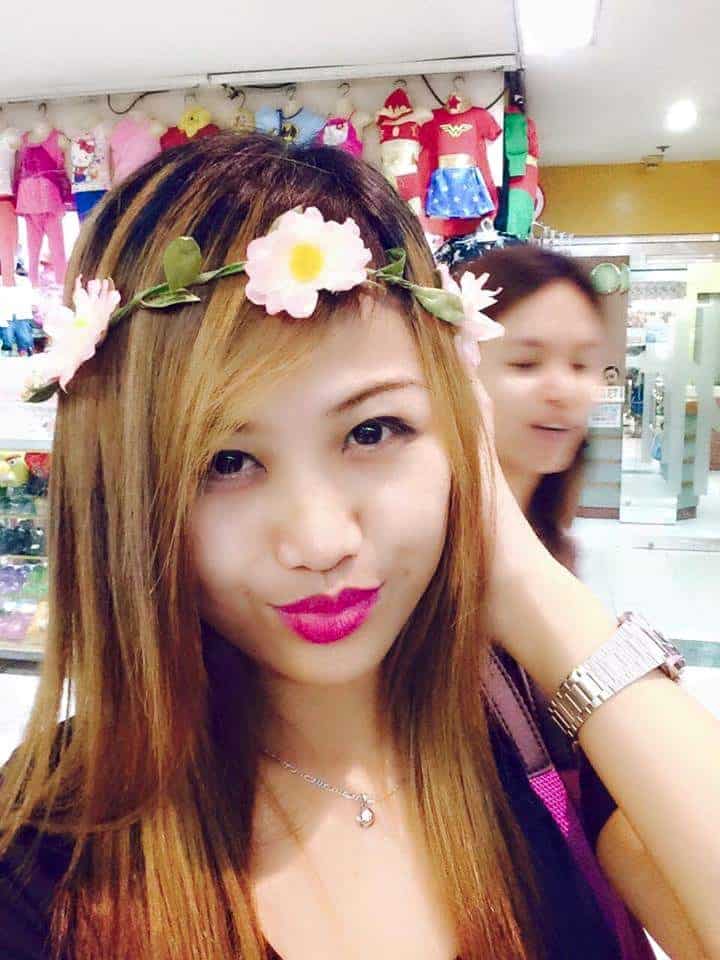 Hello! I'm Shaoyeu Cassandra, a mom who spends most of my time at home, and when I'm not busy, I enjoy writing blogs. I live in Cavite, and I really love talking about the menus of different restaurants.
So, I decided to share my thoughts on the menus of some fast-food places. I'm hoping my take on them can be like a helpful guide for you to decide what tasty treat to go for next. I hope you discover something you really enjoy! Thanks for stopping by!