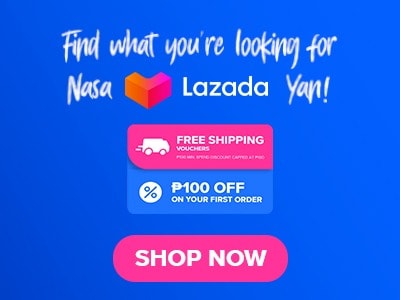 Take a delightful bite of the pure indulgence in every dessert this restaurant has to offer. From their iconic cupcakes, bars & cookies up to these mouthwatering decadent cakes, this bakery shop will surely surprise you with a delightful experience you've never been to before. Introducing Sugarbee! your next destination for your favorite cakes and other hearty pastries. excited enough? I won't make you wait any longer so here is their menu collection and its updated pricing.
Menu Items
Price (PHP)

Bestsellers

Salted Caramel Chocolate Cake
600
Dulce de Leche Chocolate Cake
600
Dulce de Leche Chocolate Cupcakes
280
Alfajores (Regular)
270
Sansrival Cake (Classic or Toblerone)
1,100
Mixed Cupcakes: Salted Caramel & Dulce de Leche (Regular and Mini)
280
Carrot Cake
1,100
Classic Cheesecake (Regular or Sugar-free)
750
Carrot Cake (Sugar-free)
750

Chocolate Cakes

Dark Chocolate Cake (Sugar-free)
750
Cake in Can (6 Flavors)
500
Molten Lava Cake
250
Celebration Cakes
1,500
Salted Caramel Dulce de Leche Cake
1,400

Classic Cakes & Pies

Red Velvet Cake
950
Carrot Cake
1,100
Sansrival Cake (Classic or Toblerone)
1,100
Apple Crumble Pie
1,100
Lemon Pavlova
1,100
Mango Cream Pie
900
Ube Tres Leches Cake
850
Celebration Cakes
1,500
Strawberry Shortcake
1,700
Matcha Strawberry Shortcake
1,700

Cheesecakes

Classic Cheesecake
750
Dulce de Leche Cheesecake
880
Cookie Dough Cheesecake
880
Blueberry Cheesecake
880
Matcha Cheesecake
1,000
Cake in Can (6 Flavors)
500

Sugar-free Cakes

Dark Chocolate Cake
750
Apple Crumble Pie (Sugar-free)
1,250
Carrot Cake (Sugar-free)
750
Classic Cheesecake (Regular or Sugar-free)
750
Tiramisu (Sugar-free)
1,100

Cupcakes

Cupcakes
280
Salted Caramel Chocolate Cupcakes
280
Dulce de Leche Chocolate Cupcakes
280
Red Velvet Cupcakes
350
Celebration Cupcakes
950
Pink Cupcakes (Mini)
280

Bars & Cookies

Alfajores (Regular)
270
Alfajores (Mini)
200
Fudgies
200
Florentines
180
Sansrival Chips
200
About Sugarbee
Sugarbee is a known Filipino dessert company that is famous for its iconic Dulce de leche and salted caramel cake. They are also known for their favorite Alfajores, Florentines, and even their beloved sans rival chips. They are fully committed to serving you freshly baked goodies that have a long shelf life. Aside from that, another thing to love in this restaurant is that they accommodate large orders for your events and parties so worry no more because Sugarbee got you covered!
Sugarbee Menu Best Seller
A delightful bite of these best-selling goodies is here to bring that lightness to your day. I am sure you would love these best-selling collections for which Sugarbee is best known.
Salted Caramel Chocolate Cake – Indulge in this chocolate ganache that is fully enhanced with a delightful touch of sea salt. The sea salt is topped with this velvety moist flavorful chocolate cake.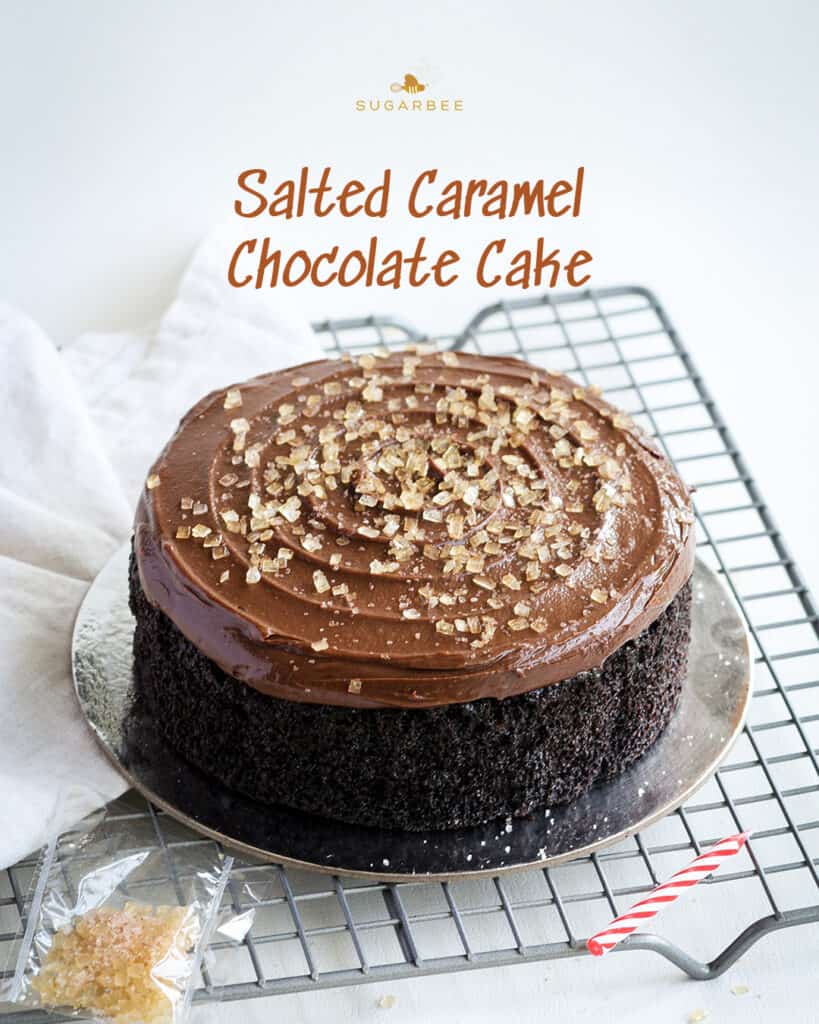 Dulce de Leche Chocolate Cake – From the smooth to fudgy chocolate texture this dulce de leche chocolate cake has, I am sure this one will be one of your favorite cakes. It is topped with dulce de leche frosting that is so delightful and light to eat.
Alfajores – The softness of this menu of Sugarbee is what makes it even more deserving to be a part of this list. It is soft and provides you with melt-in-mouth flavors cookies and the dulce de leche caramel filling that are topped on it.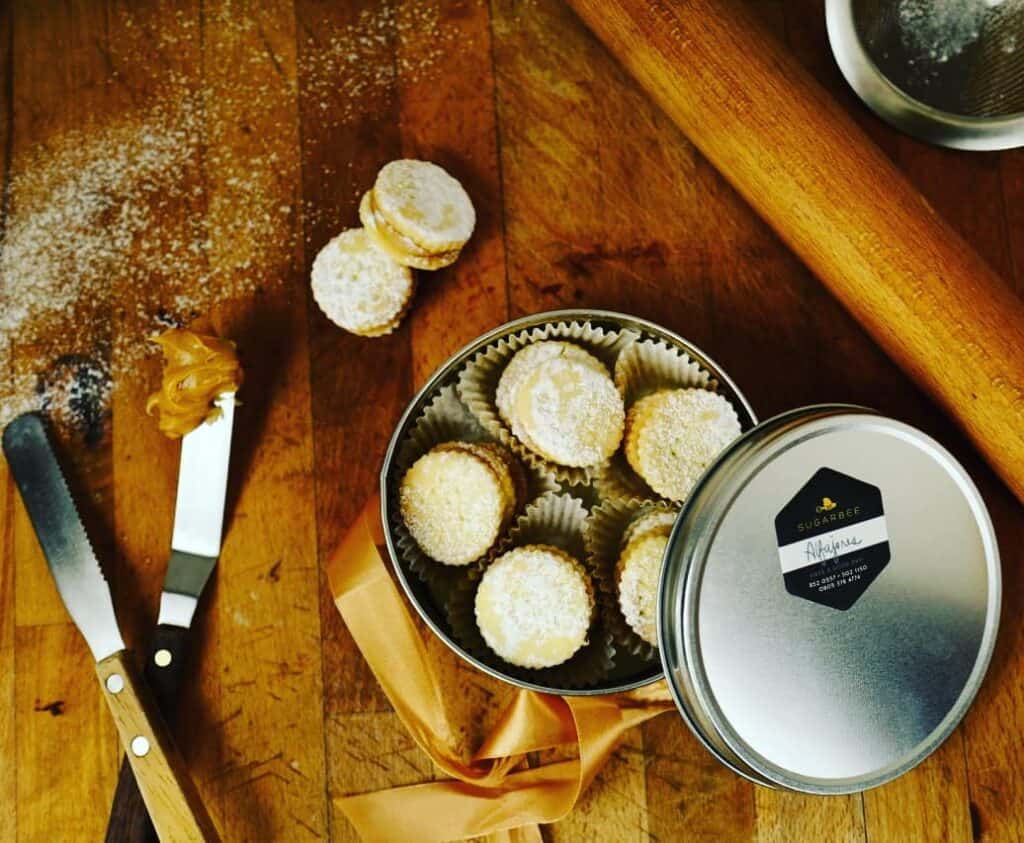 Sansrival Cake Classic – The buttery kick of this sansrival cake is definitely the best thing they offer. It is made out of buttercream and flavorful layers of meringue. It also features toasted cashew nuts that elevate every bite to its finest level.
Sansrival Cake Toblerone – This iconic sans rival is offered with layers of meringue on a flavorful and creamy chocolate frosting that features Toblerone chocolate bars.
Classic Cakes and Pies
One of the main highlights of Sugarbee is this collection of classic cakes that have been well-loved since then as well as their well-crafted pies that are a must-try.
Red Velvet Cake – Another thing to love at Sugarbee is this red velvet cake, it features delightful layers of cream cheese that feature a fluffy texture of this crimson-colored chocolate cake.
Carrot Cake – If you love carrot cakes then you should definitely try this menu from Sugarbee. It features a moist and delectable cake that is made out of carrots, eggs, and flour. The final touch is sugar which is generally topped with a cream cheese frosting.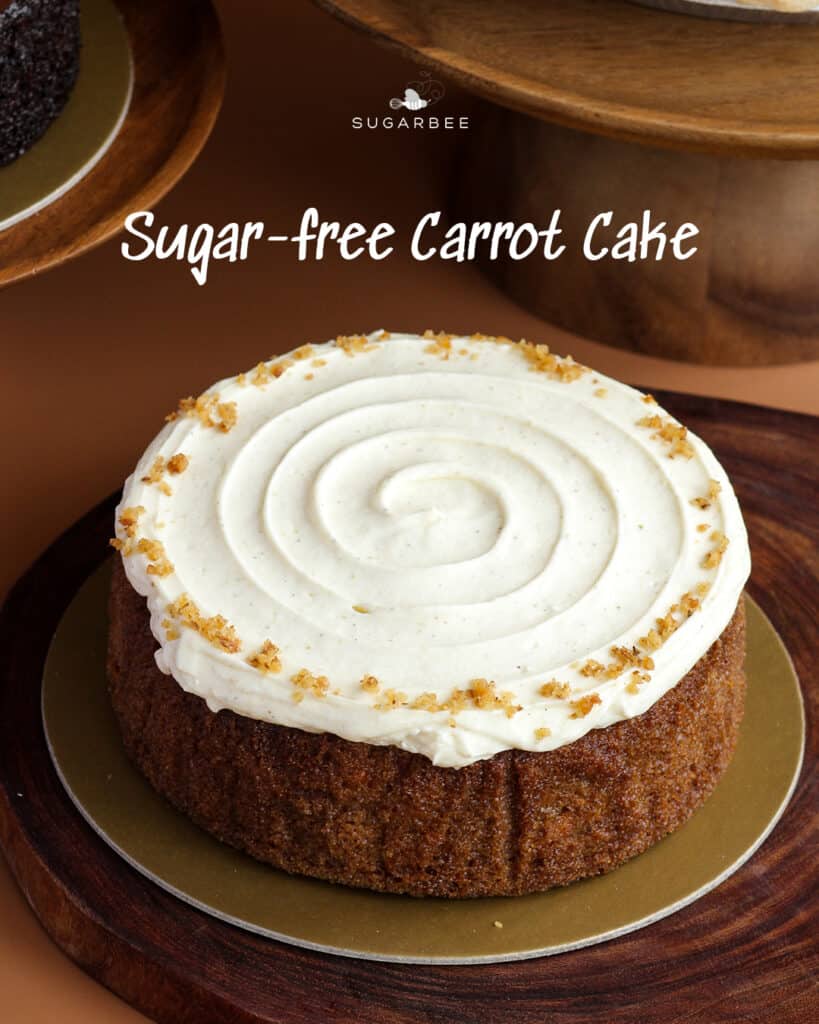 Apple Crumble Pie – Another must-try at Sugar Bee is this Apple Crumble Pie. It highlights your favorite old-fashioned style of apple pie that showcases a delightful crunch and buttery flavor. It is a textured dessert that offers you a soft and sensational bite with its sweetened apple filling.
Mango Cream Pie – For the mango lovers out there! you don't want to miss this pe that features your favorite tropical dessert and fresh ripe mangoes on a tangy custard. It offers you a flaky pie that is best to eat when it's chilled.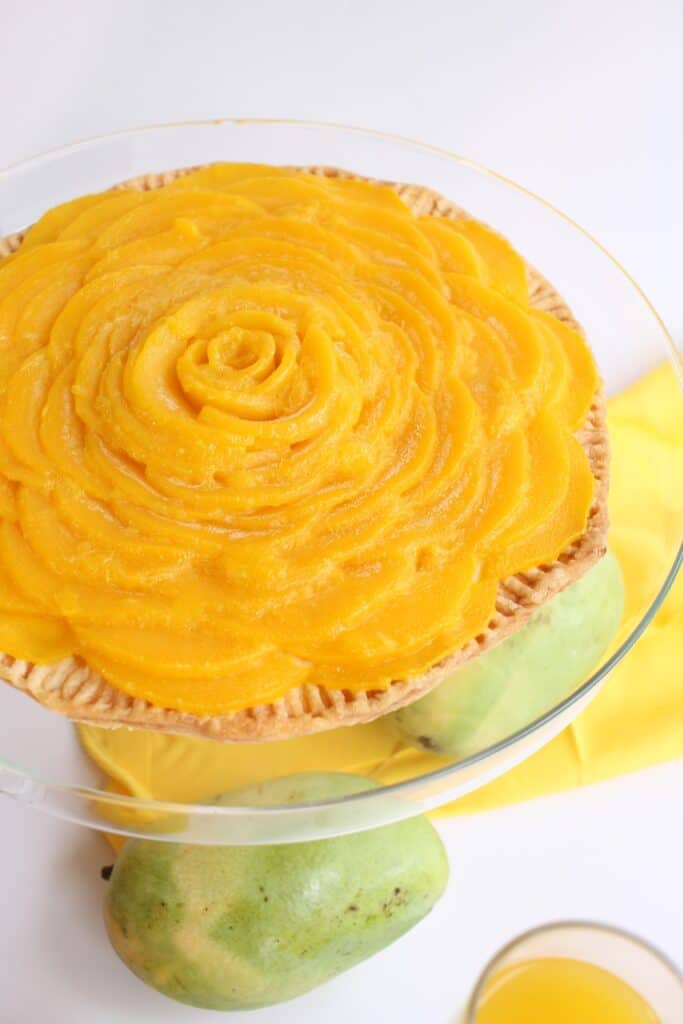 Cupcakes
A category that is filled with one of the best things at Sugarbee. This collection offers you a variety of cupcakes that feature various flavors, fillings, and characters.
Red Velvet Cupcake – A delightful cupcake that features a crimson-cooled cupcake that is known to be red velvet. It is generously topped with your favorite cream cheese that is fried delightfully.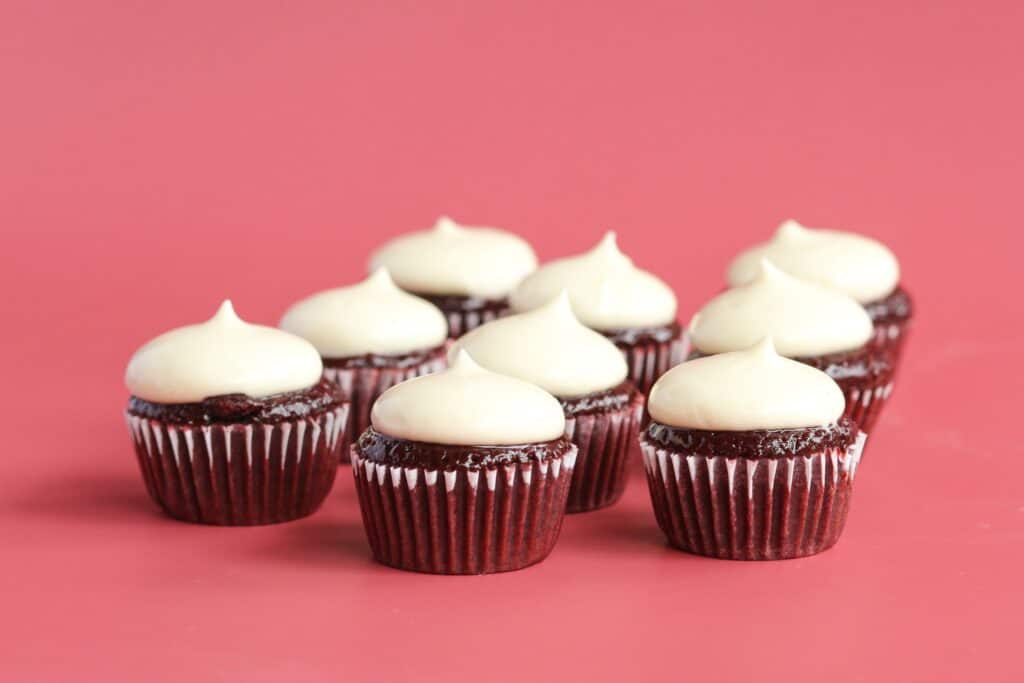 Pink Cupcakes – A visually appealing package from Sugar Bee that features vanilla-flavored toppings and a creamy blush pink frosting on a chocolate base cupcake.
Celebration cupcakes – These cupcakes are perfect for party occasions. It highlights a festive vibe with its colorful candy sprinkles and it is available for chocolate, carrot, and red velvet favors.
Salted Caramel Chocolate Cake – As mentioned earlier, you will surely indulge in this chocolate ganache that is fully enhanced with a delightful touch of sea salt. The sea salt is topped with this velvety moist flavorful chocolate cake.
Sugarbee Menu Delivery
Sugarbee offers a food delivery service through their official website at sugarbee.com.ph. They provide you with a very easy-to-understand interface and it is available for online delivery transactions. Visit their website and add to your cart your favorite cakes and pastries and purchase them by clicking the basket on the upper corner. You can also reach them through their official social media account at Sugarbee.
Social Media Pages
They believe that life's most beautiful moments are best celebrated with something sweet. Join their online community and discover the magic of Sugarbee – there's a lot to explore, create, and savor!
Facebook: https://www.facebook.com/SugarBeePH
Instagram: https://www.instagram.com/sugarbeeph
Twitter / X: https://twitter.com/sugarbeeph
Website: https://sugarbee.com.ph/pages/contact
Frequently Asked Questions
What type of cuisine does Sugarbee offer?
The Sugarbee menu offers you a delightful trip with their iconic cakes, cupcakes, and other pastries. They also offer sugar-free options for a healthier way of eating.
What is Sugarbee known for?
Sugarbee is famous for its iconic dulce de leche, salted caramel, and their sans rival cakes.
What are the operating hours of Sugarbee?
Sugarbee operates from 9 AM until 7 PM from Monday to Sunday.
Where is Sugarbee located in the Philippines?
There are several branches of Sugarbee available in the Metro and various cities in the Philippines. you can check their locations through their official website and click the 3 horizontal lines on the upper left corner and click Locations & Hours.
Conclusion
In conclusion, Sugarbee has already proved its value in the Filipino market. Since then I have known that this shop has something worthy to share and to serve the Filipinos that is why it has been one of the beloved bakery companies here in the Philippines. The Sugarbee menu offers you a delightful journey to various textures and flavors from their moist and fudgy as well as their textures pies. There is so much to love in this shop but I hope they could expand their collections even more, especially on their cupcakes. I am confident in this restaurant and I am sure it will never disappoint to satisfy you with its delightful menu.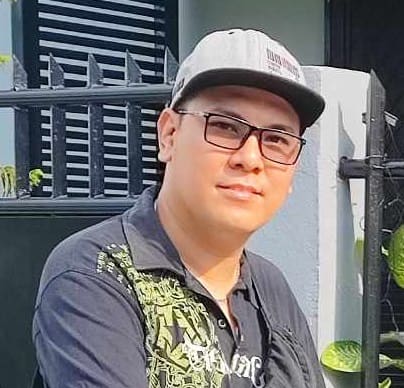 Hi! I'm Nivek Strife, the person who made MenuPH. I'm the one who added most of the popular menus you see on this website, and I really hope you enjoy them! Feel free to check them all out.
Growing up, I was surrounded by lots of tasty foods, like the classic Adobo and the sweet Leche Flan. That love for the many flavors of the Philippines is what got me excited about adding to MenuPH. When I learned how to make websites, I saw the need for a place to show off all the amazing Filipino dishes, and that's how MenuPH started.
MenuPH isn't just a website; it's like a fun journey into food. I've teamed up with famous chefs and found great places all over the Philippines to bring you a bunch of menus that show off the best of Filipino cuisine. Whether you're into the usual dishes or new twists, MenuPH is here to guide you through the rich world of Filipino flavors.
With MenuPH, my aim is to help local businesses, talk about good food choices, and make a group of friends who love food. No matter if you like fancy restaurants or street food, MenuPH has something for you. Come join me on this food adventure as we find great places, taste real flavors, and enjoy the unique food traditions that make the Philippines awesome.