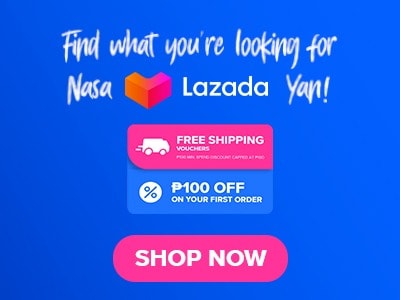 When you run out of options, a great pizza will never go wrong. It is the common go-to snack of many that is beloved because of its magnifying goodness of various toppings and loads of cheese. When it comes to pizza, I have a recommended spot that will surely bring the best out of your pizza bite experience. Introducing Steveston Pizza, a known restaurant that offers various cuisines that highlight European and Mediterranean menu, I am sure you are excited about this so let's start this experience as we take a closer look at their menu collection.
Below, you'll find the updated list of this restaurant's menu as well as its prices.
Menu Items
Price (PHP)

All day Breakfast

Spanish Sardines
399
Longganisa Selection
399
Sisig Prime
399
Tapa Prime
399
Frittata Breakfast - Vegetable
399
Frittata Breakfast - Sausage
399
Frittata Breakfast - Spanish Sardines (Reference Only)
399

All day Breakfast

Frittata Breakfast - Vegetable
399
Frittata Breakfast - Sausage
399
Frittata Breakfast - Spanish Sardines (Reference Only)
399

All day Breakfast

Kachapurri
769
Artigiano Bread (3 Pcs.)
249

Salads

Classic Caesar
349
Flying Caesar
399
Caprese
499
Mediterranean Salad
499
Crab Mango Salad
499

Appetizers

Chicken Wings
299
Poutine
399
Nachos
399

Pasta

Red Pasta
479
White Pasta
479
Green Pasta
479

Soups

Cream of Mushroom
249

All Time Favorite Pizza

The Caveman 12"
1,399
Caveman (All Meat) 8"
899
Cheese 12"
699
Marguerite 12"
699
Pepperoni 12"
799
Cheese (4 Cheese) 8"
399
Marguerite 8"
399
Pepperoni 8"
449

Marguerite Pizza

M0. Anchovies 12"
999
M1. Garlic & Basil 12"
999
M2. Feta & Chicken 12"
999
M3. Fresh Spinach 12"
999
M4. Smoked Salmon 12"
999
M5. Artichokes 12"
999
M6. Shrimp 12"
999
M0 Anchovies 8"
499
M1 Garlic & Basil 8"
499
M2 Feta & Chicken 8"
499
M3 Fresh Spinach 8"
499
M4 Smoked Salmon 8"
499
M5 Artichokes 8"
499
M6 Shrimp 8"
499

Colours Pizza

Green 12"
1,299
Blue 12"
1,299
Black 12"
1,299
Pink 12"
1,299
Green 8"
799
Blue 8"
799
Pink 8"
799
Black 8"
799

Elements Pizza

Water 12"
1,299
Earth 12"
1,299
Wind 12"
1,299
The 5th Element 12"
1,299
Fire 12"
1,299
Water 8"
799
Earth 8"
799
Wind 8"
799
Fire 8"
799
5th Element 8"
799

Journeys Pizza

Canadian 12"
1,299
Japanese 12"
1,299
Canadian 2 12"
1,299
French 12"
1,299
Mediterranean 12"
1,299
Hawaiian 12'
1,299
Mexican 12"
1,299
Italian 12"
1,299
West Coast 12"
1,299
Canadian 8"
799
Canadian 2 8"
799
French 8"
799
Mediterranean 8"
799
West Coast 8"
799
Hawaiian 8"
799
Japanese 8"
799
Italian 8"
799
Mexican 8"
799

Our Signature Premium Pizza

The Queen
6,499
The Princess
3,699
C0. Smoked Salmon
2,499
C1. Tiger Prawn
2,499
C2. Prosciutto Ham
2,499

Combo Meals

COMBO 499
499
Combo Meal 349
349
Combo 399
399

Steveston Dessert Bars

Blueberry Cheesecake
225
Salted Caramel Cheesecake (Reference Only)
225

Classic Coffee

Americano
140
Cafe Latte
150
Cappuccino
150
Espresso Shot
150

Signature Coffee

Coffee Cloud
170
Spanish Latte
170
Caramel Macchiato
170
Caramel Latte
170
Salted Caramel Latte
170
Choco Macadamia Latte
170
Chocolate Vanilla Latte
170
Matcha Espresso
170
Pink Latte
170

Non Coffee Beverages

Chocolate
160
Chocolate Caramel
160
Sweet Caramel
160
Salted Caramel
160
Matcha Latte
160
Chocolate Vanilla
160
Choco Macadamia
160
Cookie Crumble
160
Creamy Vanilla
160
Chocolate Strawberry
160

Refreshing Ades & Lemonades

Strawberry Lemonade
199
Blueberry Lemonade
199
Green Apple Lemonade
199
Blue Lemonade
199
Sparkling Lemonade
180
Strawberry Ade
180
Green Apple Ade
180
Blueberry Ade
180

Refreshments

SOLA ICED TEA
165
BEER IN CAN
128
SODA IN CAN
129
GINGER ALE
149
MINERAL WATER
49
PINEAPPLE JUICE
89
About Steveston Pizza
Steveston Pizza offers you a slice of heaven that you can't find anywhere else, every pizza they craft offers you passion and utmost perfection in delivering an experience you won't soon forget. They are committed to serving a well-crafted pizza that highlights its fresh ingredients with a touch of love for pizza. From Classic Pizza to Margherita Pizza, you will surely love every bit of your experience here at Steveston Pizza.
Steveston Pizza Menu Best Seller
This is a bite you will surely remember as you immerse yourself in these top-selling dishes from Steveston Pizza.
The Caveman – A pizza for meat lovers because this pizza offers loads of pepperoni, bacon capicola, and lean cut of beef. A must-try in their selection.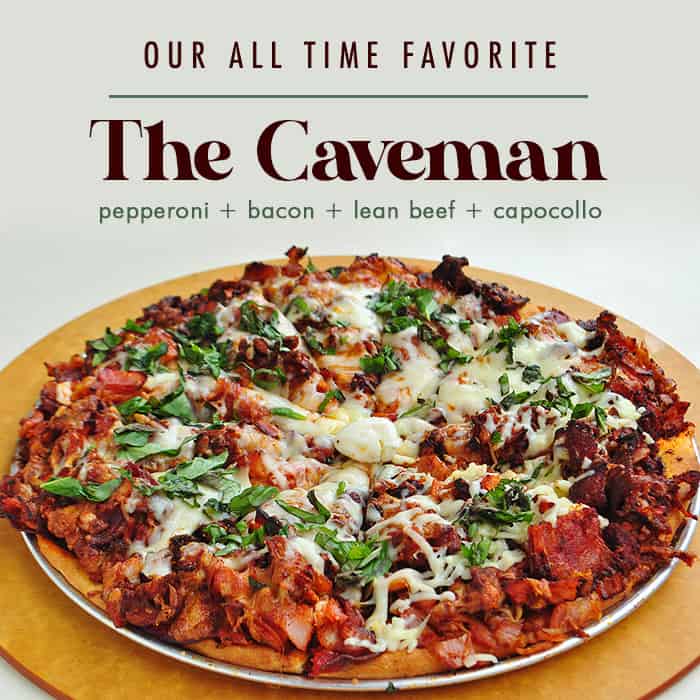 Caveman (All Meat) 8″ – It is part of their time favorite that is also similar to The Caveman, this pizza is served in an 8-inch size perfect for small consumption and appetite.
M0. Anchovies 12 – This best seller offers you flavorful toppings of roasted garlic along with anchovies and caramelized onions that elevate the entire pizza. It also features capers, tomatoes, and arugula.
M2. Feta & Chicken – A must-love in their collection of Marguerita Pizza highlighting the flavor of Arugula pesto, basil, chicken, and creamy feta. A wondrous bite that will surely tantalize your taste buds.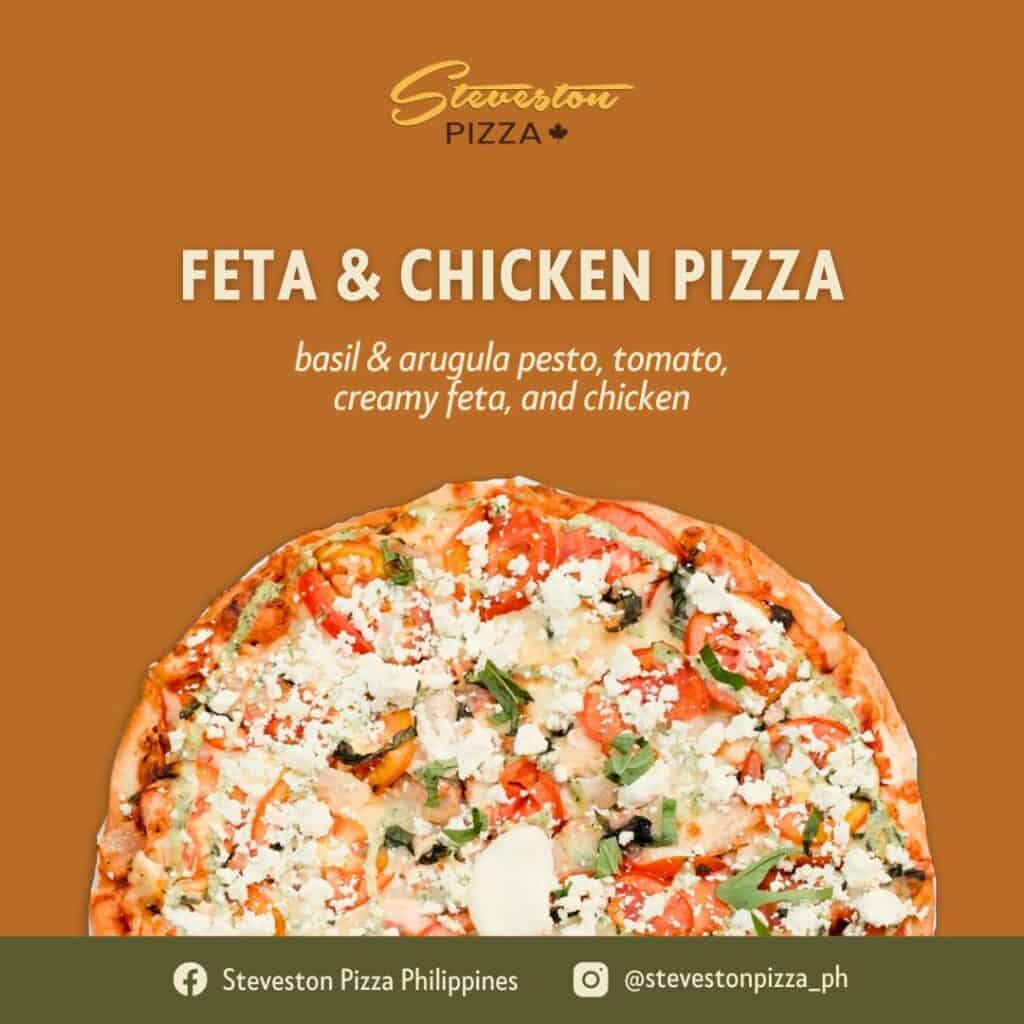 M3. Fresh Spinach – A wonderful trip to freshness is here in their version of Fresh Spinach. It is a best-selling pizza that features a fusion of Garlic and Tomato.
Classic Pizza
Nothing beats the classic when it comes to their classic Pizza that features their recommending pizza highlighting the nostalgic bites you will surely can't get over with.
Cheese – This pizza is an all-star in the menu collection of Steveston Pizza, it features cheesy bites you will surely love from the burst of cheesy flavor that perfectly compliments with other 4 cheeses added on it.
Marguerite – This timeless classic is here to give you harmonious flavors featuring its simple and meaningful flavor. It offers you a perfectly baked crust with luscious tomato sauce and the freshest basil chiffonade.
Pepperoni – For the pepperoni lovers! try this slice of heaven pizza that is loaded with pepperoni slices and a generous layer of gooey and perfectly melted cheese.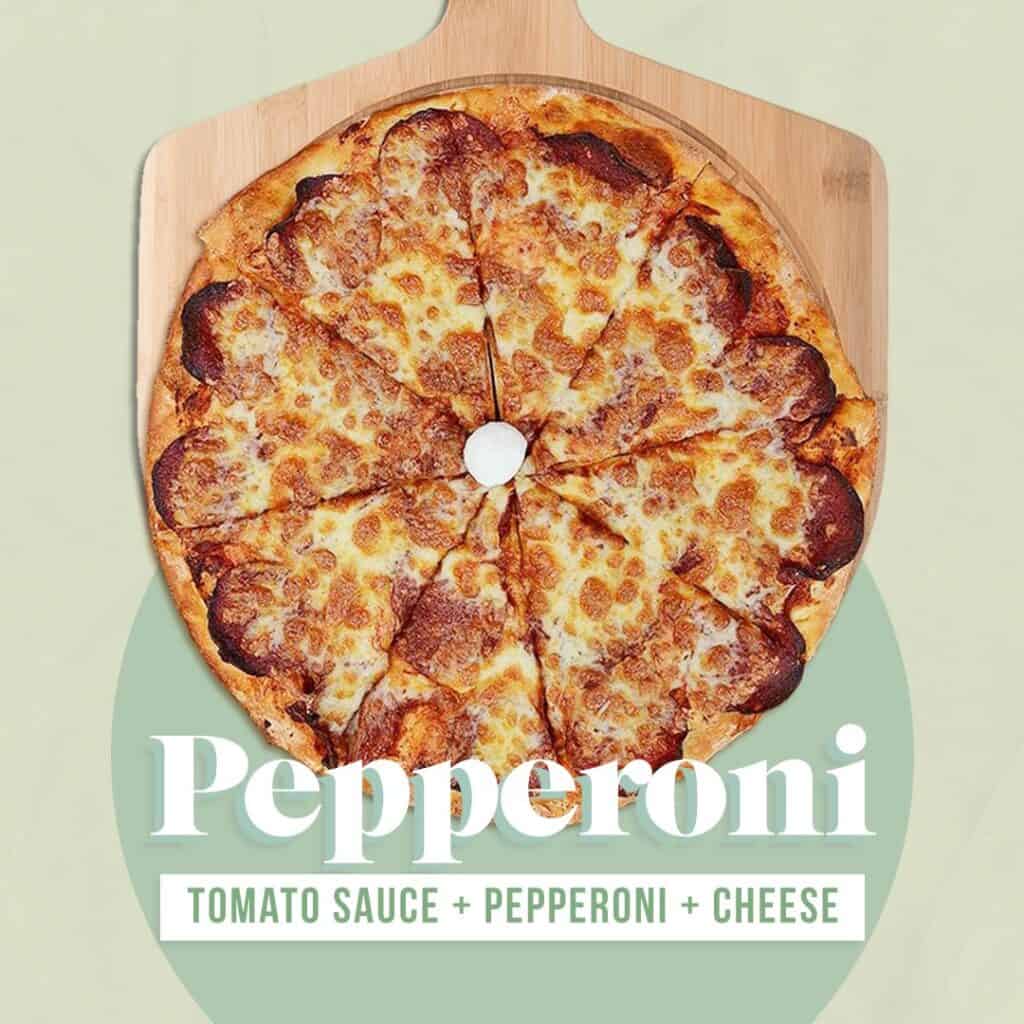 Marguerite Pizza
A trip to the finest slices of Italy with the authentic Italian Pizza menu of Steveston that features various textures, characters, and iconic toppings that you have not tried before.
Smoked Salmon – This pizza is a best-selling pizza for a reason. It offers you a luxurious vibe from the smoked salmon that highlights the pizza with the flavorful onion, mushrooms, and final touch of this Swedish mustard.
Artichoke – Indulge in the undeniable goodness of this Artichoke pizza. It features a basil pesto along with roasted peppers, Roma tomatoes, artichokes, and bocconcini cheese.
Shrimp pizza – This pizza is perfect for every seafood lover out there. It features a boast of pesto marbled sauce along with red peppers, roasted garlic, and meaty shrimp.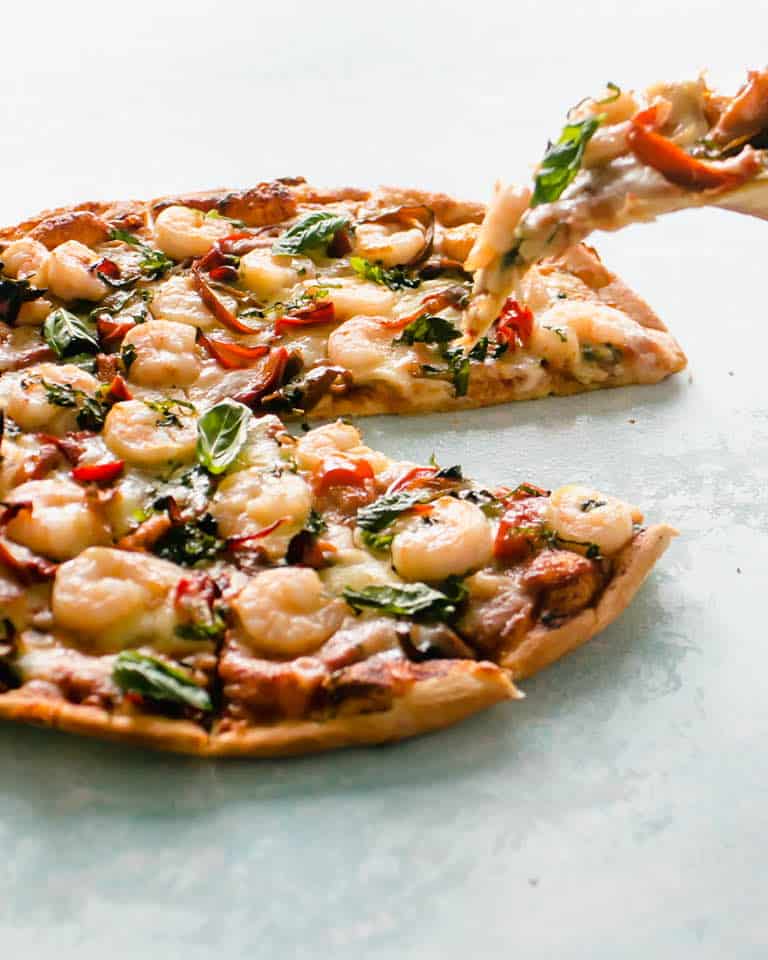 Anchovies – Bold and Classic are my two descriptions for this pizza. It features roasted garlic and the highlight is anchovies with caramelized onions, tomato sauce, capers, and a special touch of peppery arugula.
Steveston Pizza Delivery
Craving for these heavenly slices? Well, check that your cravings are satisfied because even though you're not in the mood to go out, you can have this iconic pizza menu from Steveston Pizza delivered right to your door. They are available through FoodPanda Philippines, where you can experience smooth and efficient transactions before, during, and after it is delivered.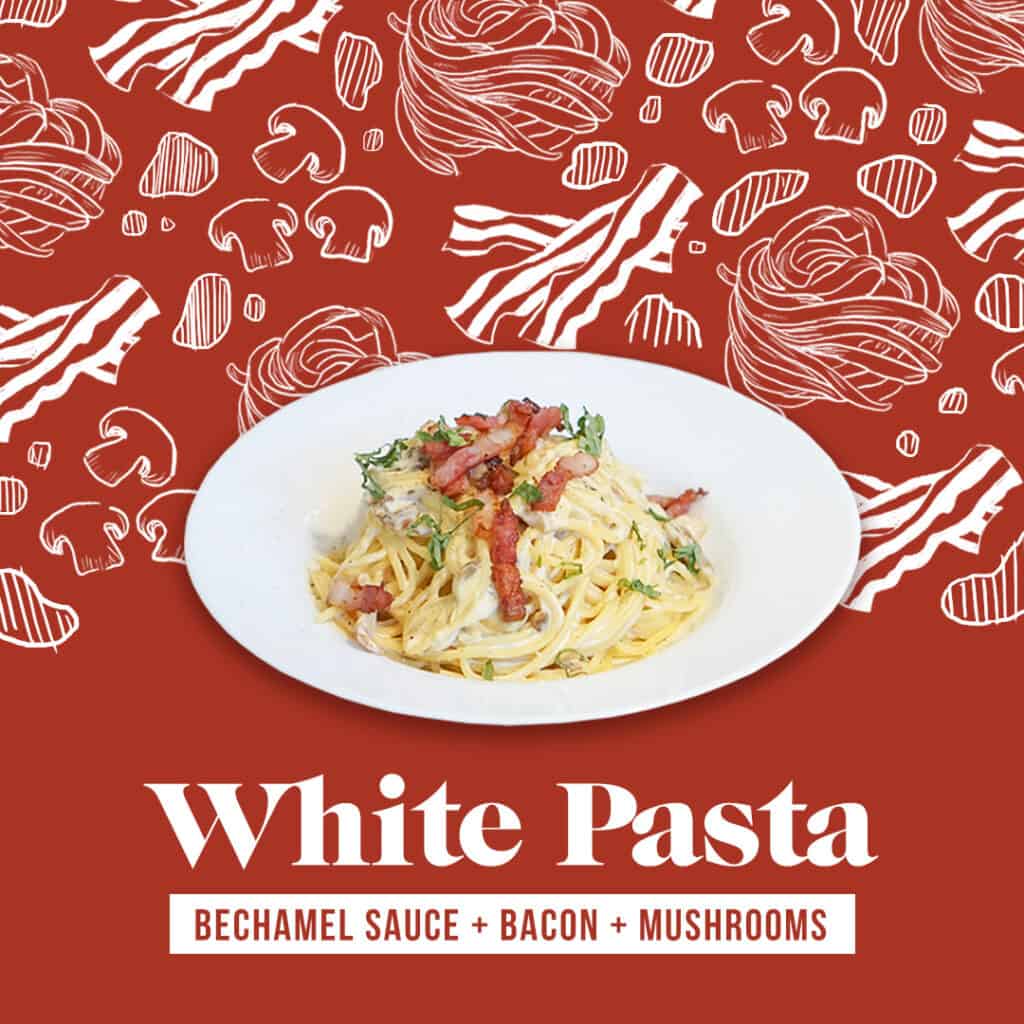 Get in Touch with Steveston Pizza
They're not just about pizza; they're about pushing the boundaries of flavor. Expect unexpected and delightful combinations that redefine pizza.
Facebook: https://www.facebook.com/stevestonpizzaphilippines
Instagram: https://www.instagram.com/stevestonpizza.ph
TikTok: https://www.tiktok.com/@stevestonpizzaphils
Twitter / X: https://twitter.com/StevestonPH
Frequently Asked Questions
What type of cuisine does Steveston Pizza offer?
Steveston Pizza offers delightful pizzas that are offered in various styles, forms, and origins. Aside from that, They also have a long list of other menu collections such as their All Day Breakfast and more.
What is Steveston Pizza known for?
Steveston Pizza is known for its Marguerite pizza which is a selection of pizza that highlights bold, aromatic, and extra spiced-up flavors.
What are the operating hours of Steveston Pizza?
Steveston Pizza is operating from 10 AM until 8 PM from Monday to Sunday.
Where is the Steveston Pizza located in the Philippines?
Experience the culinary excellence as you take a flavorful visit through their store which is located at Corinthian Gardens Clubhouse 1110, Lungsod Quezon, 1110 Kalakhang Maynila.
Conclusion
In conclusion, Steveston Pizza is a restaurant that became a home of various pizzas menu highlighting the flavor of Europe and various international cuisines. It is a home of a variety of options and it is guaranteed that you will always find something to love and to indulge in in this restaurant. From their timeless classic pizza collection up to their bold and briny adventure of Marguerite Pizzas, it clearly shows how they are so committed to delivering well-handcrafted pizza that honors the authentic taste and traditions.
I also love how they are combined ins ensure nothing but the freshest high-quality ingredients that add love and passion to the entire preparation. Their innovation to take their pizza to a higher level is something to commend especially their smoked salmon pizza which is a very odd choice from the way we see pizza but a very smart move in giving us a fresh angle of this iconic delight. Again I love their pizza and I love their collections that are so well curated and well-thought of.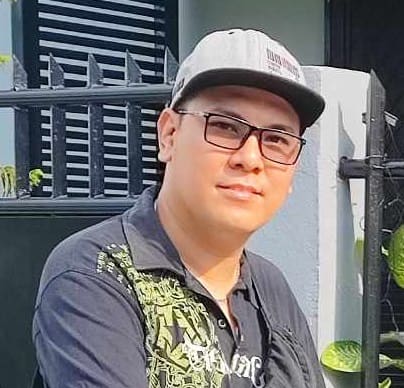 Hi! I'm Nivek Strife, the person who made MenuPH. I'm the one who added most of the popular menus you see on this website, and I really hope you enjoy them! Feel free to check them all out.
Growing up, I was surrounded by lots of tasty foods, like the classic Adobo and the sweet Leche Flan. That love for the many flavors of the Philippines is what got me excited about adding to MenuPH. When I learned how to make websites, I saw the need for a place to show off all the amazing Filipino dishes, and that's how MenuPH started.
MenuPH isn't just a website; it's like a fun journey into food. I've teamed up with famous chefs and found great places all over the Philippines to bring you a bunch of menus that show off the best of Filipino cuisine. Whether you're into the usual dishes or new twists, MenuPH is here to guide you through the rich world of Filipino flavors.
With MenuPH, my aim is to help local businesses, talk about good food choices, and make a group of friends who love food. No matter if you like fancy restaurants or street food, MenuPH has something for you. Come join me on this food adventure as we find great places, taste real flavors, and enjoy the unique food traditions that make the Philippines awesome.