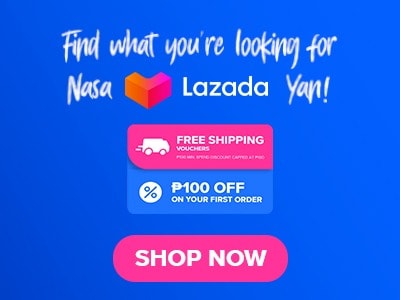 Looking for a new food escapade? I have a recommendation actually and I'm pretty sure some of you especially those who lived in the metro already know this place or at least bumped into one of their locations. The Original Boat Noodle menu offers Thailand boat noodles-inspired dishes that will surely satisfy your hunger.
Their products are tasty, savory, and have a unique taste. Interested in our topic for today? If yes then stay with me and let's get to know The Original Boat Noodle more, Let take a good look at their menu and price and everything that you need to know about them. Let's go!
Below, you'll find the updated list of this restaurant's menu prices.
Menu Items
Price (PHP)

Popular

Chicken Kra Pow
225
Pad Thai
275
Cha Yen
155
Beef Tom Kha Kai
285
Khao Kluk Kapi
305
Grilled Beef Meatball
170

Sides Items

Ayam Legend
275
Pork Legend
324
Pandan Wings
235
Thai Fried Chicken
324
Crunchy Popeye's Tempura
160
Grilled Pork Meatball
165
Grilled Beef Meatball
170
Thai Spring Roll
205
Mango Som Tam
215

Wok Items

Chicken Kra Pow
225
Kaw Pad Super
285
Pad Thai
275
Green Curry Rice
240
Beef Kra Pow
275
Khao Kluk Kapi
305

Noodles

Beef Ayutthaya
285
Pork Ayutthaya
265
Beef Pathumthani
265
Pork Pathumthani
285
Beef Khao Soi
265
Pork Khao Soi
285
Beef Tom Kha Kai
285
Pork Tom Kha Kai
265

Extras

Fried Enoki
85
Pork Skin
85
Fried Egg
55
Plain Rice
55
Tempura Sauce
70
Sangkayaa Dip
60
Chicken Dipping Sauce
70

Desserts

Sangkayaa
125
Mango Sticky Rice
205

Beverages

Cha Keow Yen
155
Cha Yen
155
Terer Taro
155
Kaffe Yen
155
Cha Manao Yen
155
Mango Smoothie
145
Blue Butterfly
125
Hot Kaffe Yen
115
Bottled Water
50
Royal
70
Coke
70
About The Original Boat Noodle
The Original Boat Noodle was founded in 2014 and instantly became a popular brand in Malaysia serving Thailand-styled noodles that are served in a small bowl. Tony Lim the man behind the success of this establishment is an entrepreneur who grew up in a family that owns EH Utara Holdings, his family's trucking business. The place usually is spacious, they have 3 different locations here in our country, one in SM Grand Central, another one in SM Mall of Asia, and in SM North Edsa. Their place has a signage "little bowl of happiness" since they are serving in small bowls but surprisingly their products are filling and won't leave you hungry. The idea is from Thailand's boat noodles where they serve their customers in small bowls.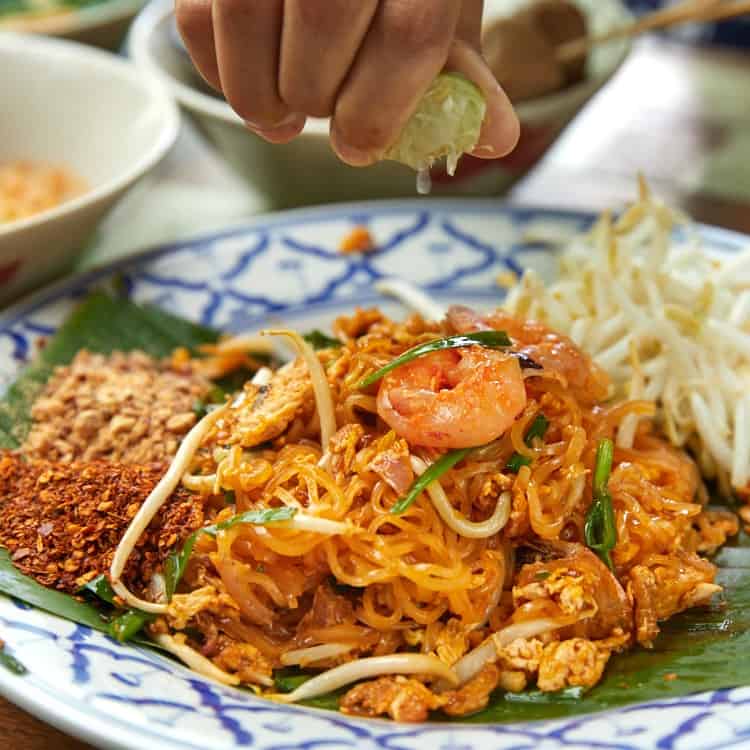 The Original Boat Noodle Menu Best-sellers
Here's the sample list of The Original Boat Noodle's best-selling items.
Ayutthaya – Ayutthaya is the best soup that you'll want when it's cold and raining. This dish will give you comfort and has a great taste. The broth is really delicious because of the herbs that they used in making this one plus the meat whether it's pork or beef is tender. One of the best items to try on their menu and is also included on their best-selling list.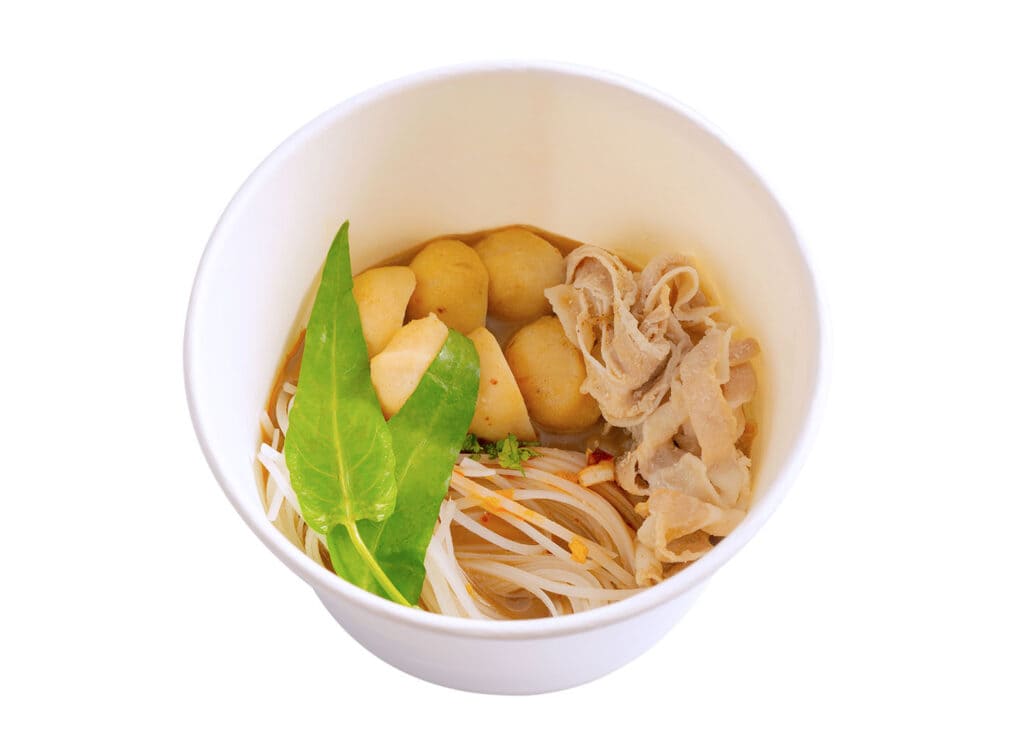 Ayam Legend – Ayam Legend is the best dish that I tried on their menu and this is actually my favorite. The chicken is perfectly roasted and grilled at the same time, it has that distinctive taste that you can only find on this dish. The chicken is juicy and perfectly cooked as well. This comes with dipping sauce which is tamarind-based. The sauce really compliments the delicious taste of the chicken.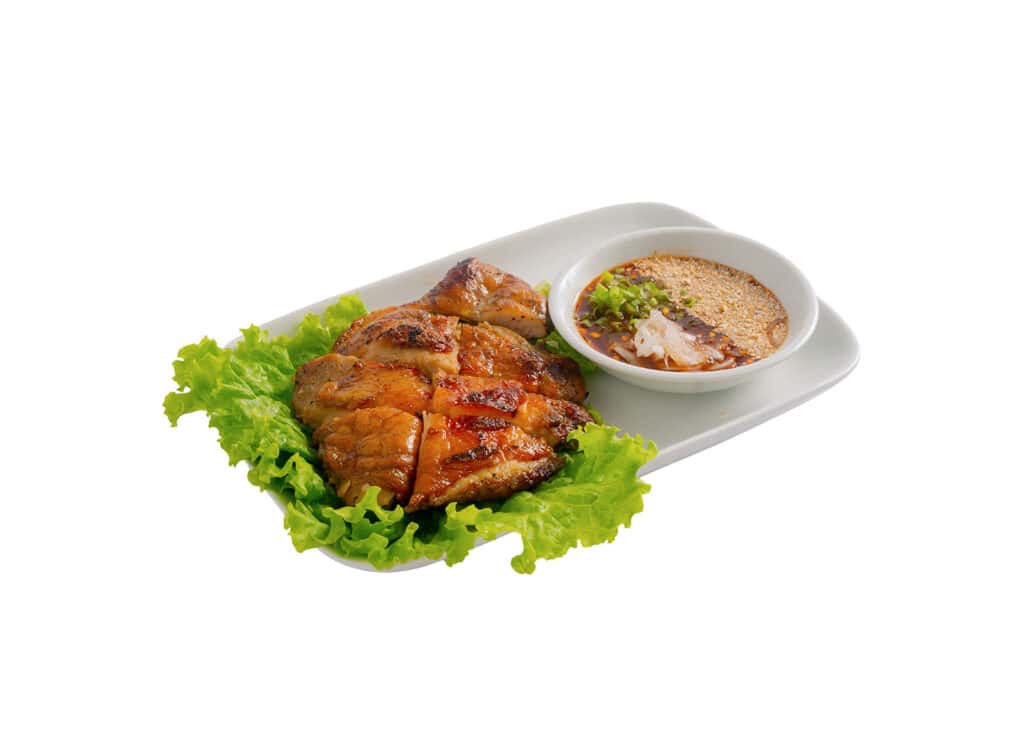 Chicken Kra Pow – This classic dish is what you should order if you want to stay safe or don't have any idea what to order. You can never go wrong with this dish, to be honest. This one is served with fried egg, jasmine rice, and minced chicken that they cooked in fish sauce, thai basil, and some chilies.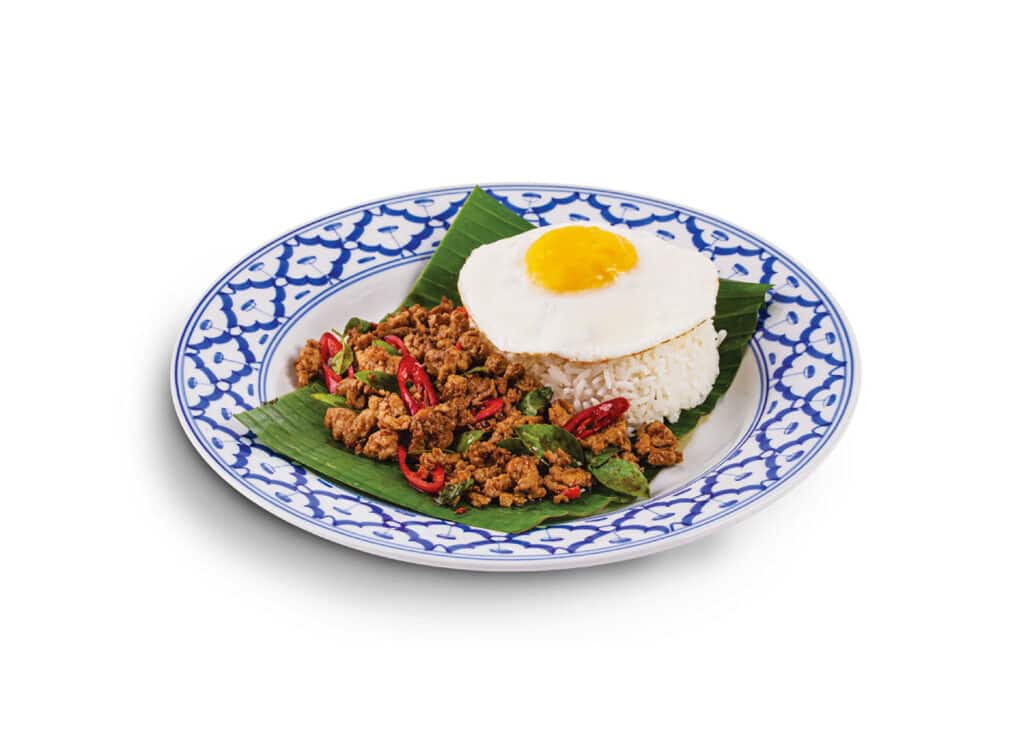 Beef Tom Kha Kai – Beef Tom Kha Kai has a rich broth that is made from coconut milk, ginger, garlic, lemongrass, lime juice, chili, cilantro, and fish sauce. It also has mushrooms that they mixed with the chicken. This tastes amazing not too spicy and salty at all just right.
Dessert
If you're a dessert person no worries since The Original Boat Noodle also offers dessert items. They have 2 options on this menu. The first one is their Sangkayaa which is a fluffy steamed bread that they serve with sweet pandan-flavored dip. Their Mango Sticky Rice which is quite popular in Thailand, this one is made from sliced sweet mangoes and is served with sticky rice and topped with coconut sauce.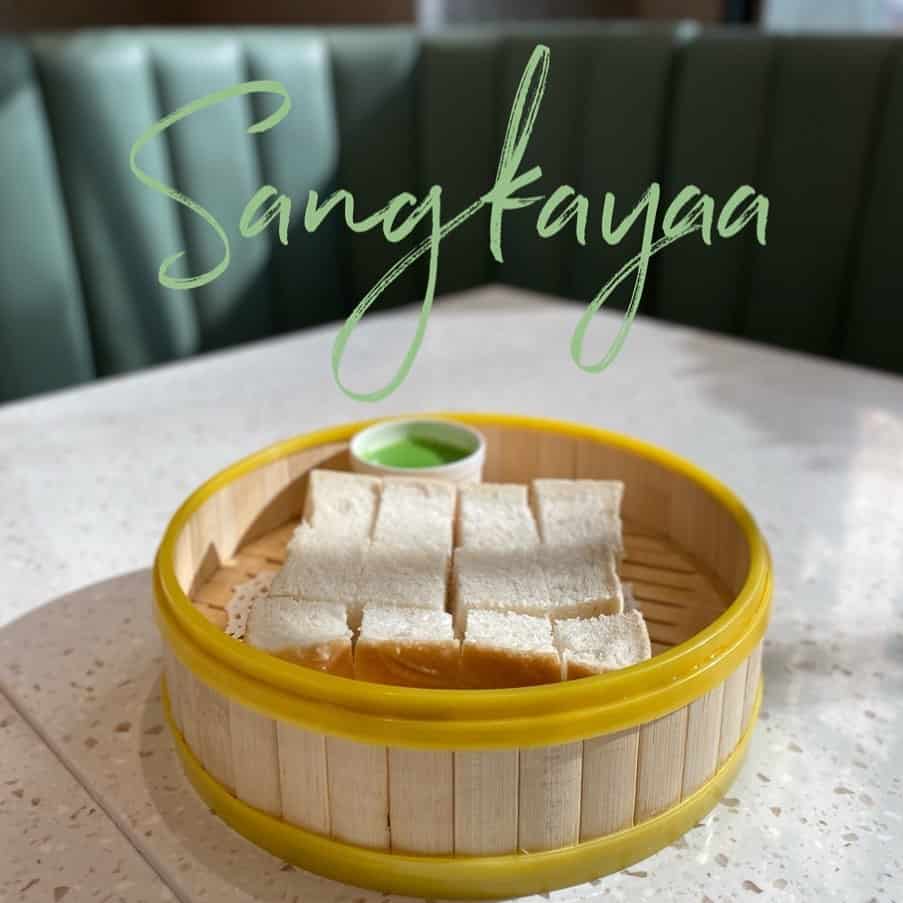 Noodles
The noodle menu of The Original Boat Noodle has 8 different variations to choose from. The first item on this menu is their Beef Ayutthaya, this one has a rich and flavorful soup infused with herbs, which also has a mildly spicy taste. They also have Pork Ayutthaya which is similar to beef Ayutthaya and the only difference is the meat that they use.
If you're looking for something spicy then their Beef Pathumthani is a great choice, this one is sour and spicy at the same time. It also has a counterpart which is the Pork Pathumthani. Another option is their Beef Khao Soi this one has a rich combination of Thai herbs, fresh vegetables, and turmeric.
They also have Pork Khao Soi if you love pork rather than beef. Another great choice on their noodles menu is their Beef Tom Kha Kai which is a combination of spicy and creamy soup, also they have Pork Tom Kha Kai.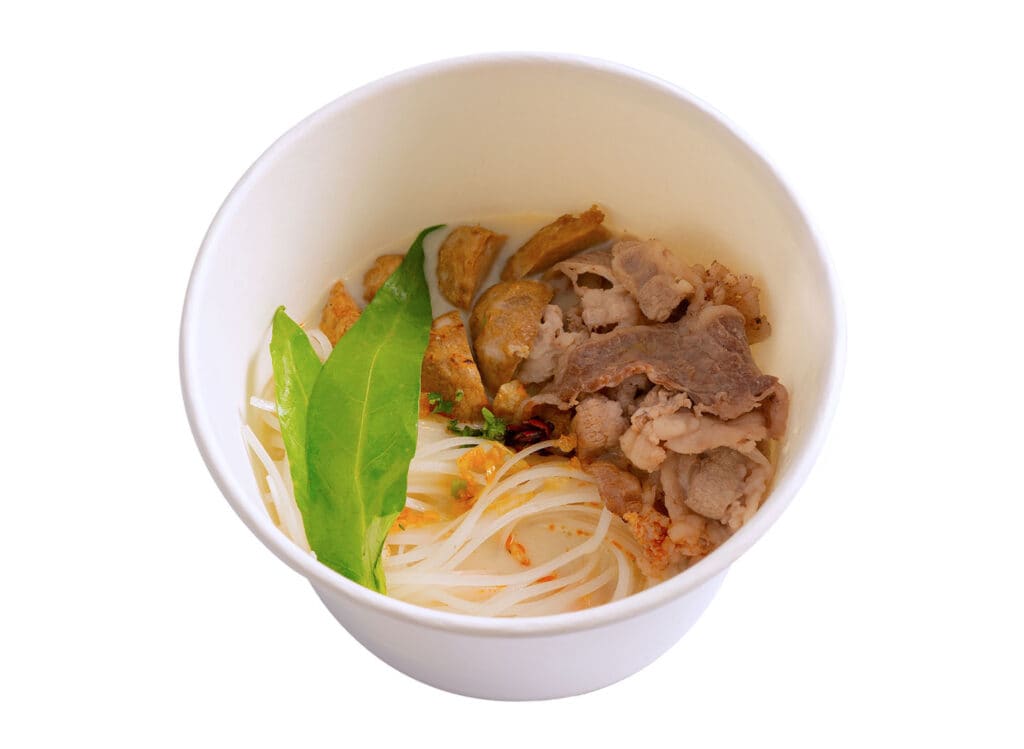 The Original Boat Noodle Menu Delivery
Ordering your favorite The Original Boat Noodle dishes is made easier since delivery is available through delivery partners like GrabFood and Foodpanda. Just take note that third-party delivery platforms will charge a delivery fee and product availability might vary depending upon your location or the store's availability.
Social Media Pages
Every dish is a masterpiece. Share your boat noodle creations with them, and you might just become their next food photography superstar!
Facebook: https://www.facebook.com/BoatNoodlePhilippines
FAQs
What are the payment options accepted at The Original Boat Noodle?
The Original Boat Noodle accepts cash or GCash which is an electronic fund transfer. So basically you can visit them and pay them cashless.
Where can I find The Original Boat Noodle here in the Philippines?
You can find The Original Boat Noodle here in our country in 3 locations. One in SM Grand Central, SM North, and another one in SM Mall of Asia.
What are the business hours of The Original Boat Noodle?
The Original Boat Noodle is open daily from Mondays through Sundays from 10:00 a.m. until 10:00 p.m.
Is this place halal-certified or not?
The Original Boat Noodle is a non-halal-certified restaurant that serves dishes that have haram ingredients like pork.
Where did Boat Noodle originate?
They originated in Thailand where food vendors prepare and sell their products in boats in the rivers or canals of Thailand. This scenario was given the name Boat Noodles. 
Conclusion
Lovely place. The Original Boat Noodle's menu has a lot to offer so if you're looking for authentic Thailand boat cuisine then this is the perfect place for you and you don't have to go and travel to Thailand to experience these types of foods. The place looks great too the ambiance is everything plus the food that they serve is quality and you can easily tell that the ingredients that they used are fresh. Clean and properly maintained place too. When it comes to their service personnel they are nice and very accommodating. This is the place that I can recommend for those foodies like me who loves to try different type of cuisines. Overall experience with this place is nice and will definitely plan my next visit soon.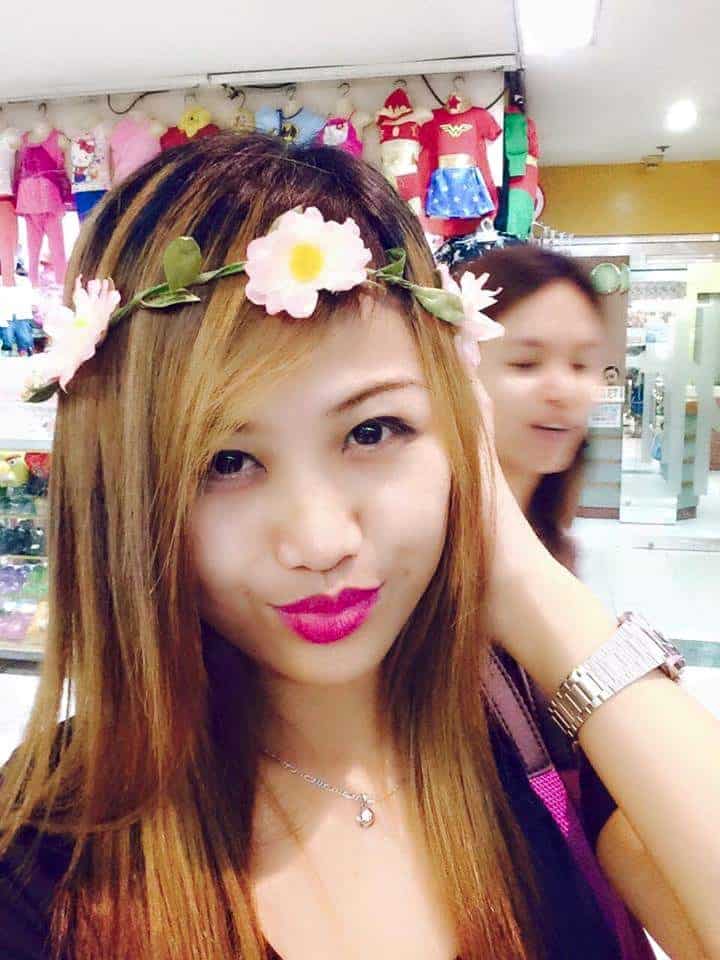 Hello! I'm Shaoyeu Cassandra, a mom who spends most of my time at home, and when I'm not busy, I enjoy writing blogs. I live in Cavite, and I really love talking about the menus of different restaurants.
So, I decided to share my thoughts on the menus of some fast-food places. I'm hoping my take on them can be like a helpful guide for you to decide what tasty treat to go for next. I hope you discover something you really enjoy! Thanks for stopping by!