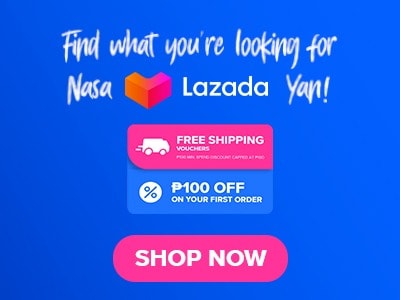 Do you like Japanese street food? I've got the ideal spot for you to check out. Have you heard of Yaki Yaki? They specialize in Japanese street food, and while they might not have everything, they've got some items that will definitely make you happy. Yaki Yaki's menu includes yakisoba, takoyaki, and other tasty treats that you're sure to enjoy. Intrigued? If so, let's learn more about Yaki Yaki. We'll explore their menu, prices, and important details you should know. Ready? Let's go!
Menu Items
Price (PHP)

Popular

Tako
59
Tako Cheese Melt
90
Scallop Cheese Melt
78
Trio Tako
210
Pork Katsu Bento
186
Classic Gyoza
78

Takoyaki

Tako
59
Chizu
78
Yasai
59
Bekon Chizu
79
Poku Chizu
79
Scallop Cheese Melt
78
Tako Cheese Melt
90
Trio Tako
210

Ramen Sets

Aka Chasu
306
Aka Chasu With Large Red Iced Tea
330
Super Rayu
306
Super Rayu With Large Red Iced Tea
330
Tantanmen
306
Tantanmen With Large Red Iced Tea
330

Katsulit Meals (Rice To Go Meals)

Pork Katsulit With Large Redbiced Tea
143
Pork Katsulit
119
Chicken Katsulit
119
Chicken Katsulit With Large Red Iced Tea
143

Yaki Yaki (Yakisoba+Takotaki)

Tako Soba
136
Chizu Soba
138
Yasai Soba
126
Bekon Chizu Soba
138
Poku Chizu Soba
138
Scallop Cheese Melt Soba
144
Tako Cheese Melt Soba
144

Yakisoba

Regyura
108
Supaishi
114

Yaki Bento (Fully Loaded Meal)

Chicken Katsu Bento
186
Pork Katsu Bento
186
Pork Katsu Bento With Drinks
210
Chicken Katsu Bento With Drinks
210

Ramen

Aka Chasu
204
Super Rayu
198
Tantanmen
192
Aka Chasu With Drinks
240
Super Rayu With Drinks
234
Tantanmen With Drinks
228

Gyoza

Classic Gyoza
78
Yaki Gyoza
94

Drinks

Red Iced Tea
24
Tokyo Iced Kohi
78
Butterscotch Macchiato
78
About Yaki Yaki
Jan Domingo and his wife are the ones behind the success of Yaki Yaki, the idea came from their one-time trip to Japan while they were walking along Osaka. The couple's attention was caught by the great food combinations in Osaka, and instantly thought that it may appeal to Filipino consumers back home. Jan back then had a partnership with JC Cabalatungan in bringing yakisoba and takoyaki combination into our country and then Yaki Yaki was born.
Yaki Yaki offers delicious meals at a very affordable Price. They also have a bento box which is a more sulit item on their menu. Nowadays, Yaki Yaki already has 30 branches and still continuing to grow to give its customers the best they can offer.
Yaki Yaki Menu Best Sellers
Here are samples of Yaki Yaki's best-selling items that everyone should try.
Tako Cheese Melt – Tako cheese melt is a kind of takoyaki with tako bits and cheese inside, if you love cheesy takoyaki then this one is what you should order. The sauce included in the takoyaki goes really well with the cheese inside. This is also one of my favorites among their menu, you can try this for yourself to see why everyone loves it.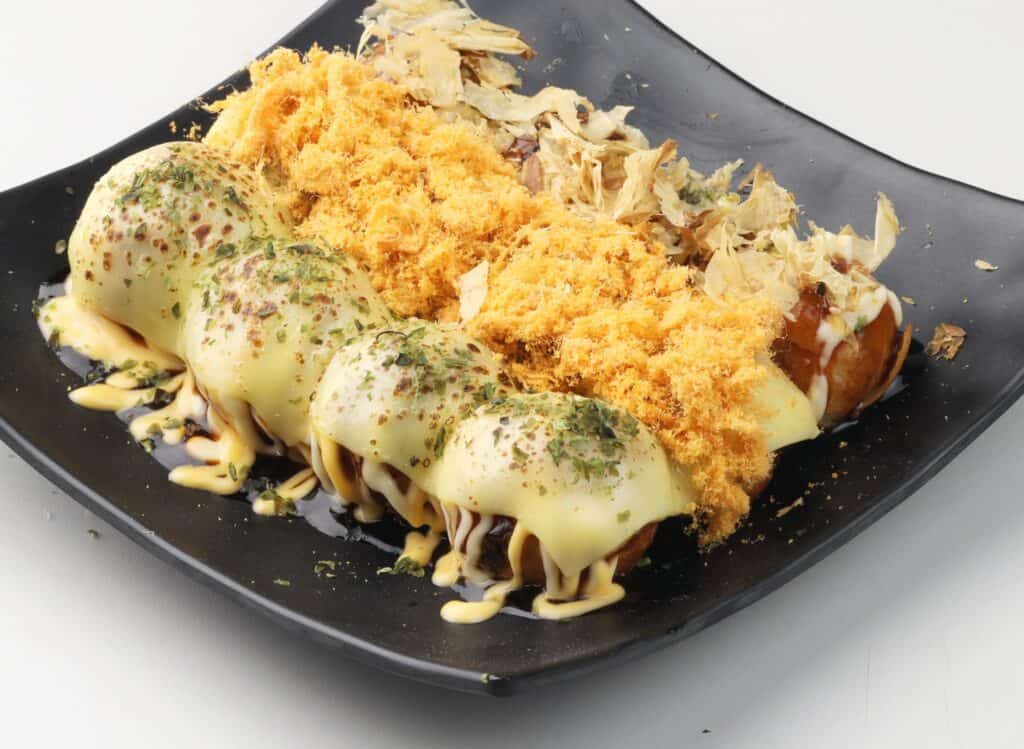 Pork Katsulit – The pork katsulit version of Yaki Yaki is a fully loaded meal with breaded pork cutlets, rice, and katsu sauce, this one is popular on their menu. The pork cutlets are soft and really flavorful with or without the katsu sauce plus the addition of rice made this popular because it's sulit. The sauce included in this meal has that sweet and salty flavor and a little thick texture perfect with the pork. This is also one of their most recommended item on their menu and also included on their best-selling item.
Chicken Katsu Bento – Chicken katsu bento is also a fully loaded meal this one has a breaded chicken fillet, a regular yakisoba, and 2pcs of yasai takoyaki plus the katsu sauce. If you want a break with red meat or just a chicken lover then Yaki Yaki's chicken katsu bento is the right choice for you. This is also included in their best-selling item. The chicken fillet tastes good this is not overcooked which I like. This is my favorite item on their menu as well and I highly recommend everyone to try this because it's so good.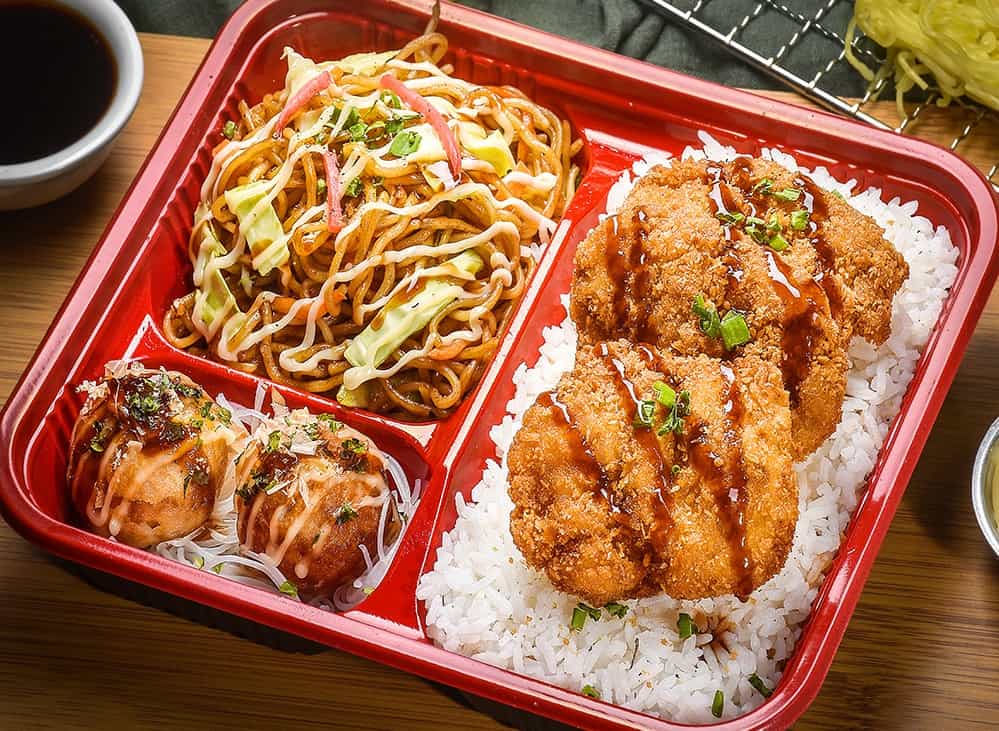 Scallop Cheese Melt – Scallops cheese melt is a kind of takoyaki that is filled with scallops meat and cheese, plus melted cheese on top. So if you are looking for a cheesy takoyaki and tako cheese melt is not cheesy enough for you then this is the perfect item on their menu. They put a generous amount of scallops inside the takoyaki plus the cheese inside really gives a whole lot of flavor to the scallops. It also has a lot of melted cheese inside. A delicious and cheesy takoyaki that everyone will surely love. Also included on their best-selling items and is a must-try as well.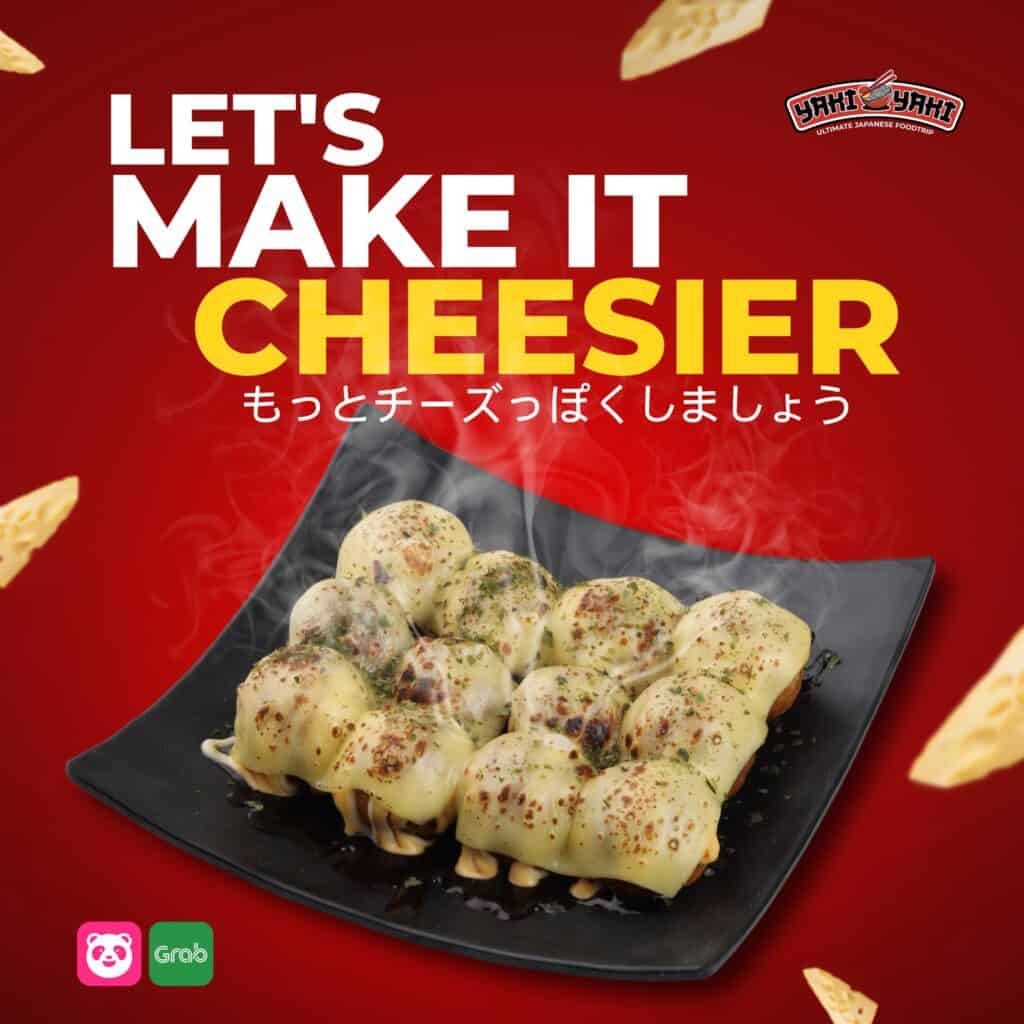 Katsulit Meals
Katsulit meals menu includes rice-to-go meals, this one is quite popular since items are already served with rice and we all know Filipinos love their rice so this is perfect. On this menu, they have Pork Katsulit With Large Red iced tea, which includes breaded pork cutlets some rice, katsu sauce, and large red iced tea.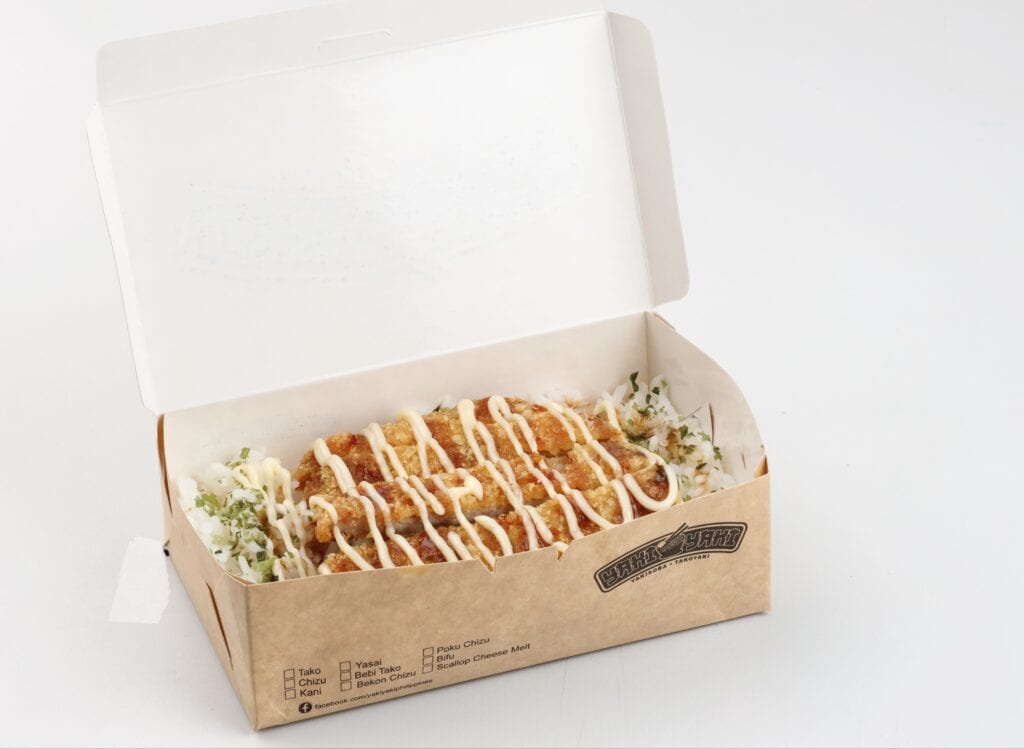 They also have pork katsulit this one is just like the previous item only difference is it doesn't have large iced tea. They also have chicken katsulit which is breaded chicken, rice, and katsu sauce. Lastly is their chicken katsulit with large red iced tea which is just like the chicken katsulit but with the addition of large red iced tea.
Yaki Bento
Yaki bento menu is a fully loaded meal. They have 4 items on this menu. The first one is their chicken katsu bento which is breaded chicken fillet plus regular yakisoba, 2 pcs of yasai takoyaki, and rice. Chicken katsu bento with drinks is just the same as chicken katsu bento but with the addition of drinks. They also have pork katsu bento, this one includes breaded pork cutlets, some regular yakisoba and 2 pcs of yasai takoyaki. Last is their Pork Katsu Bento With Drinks which is just the same as the previous item but with the addition of drinks.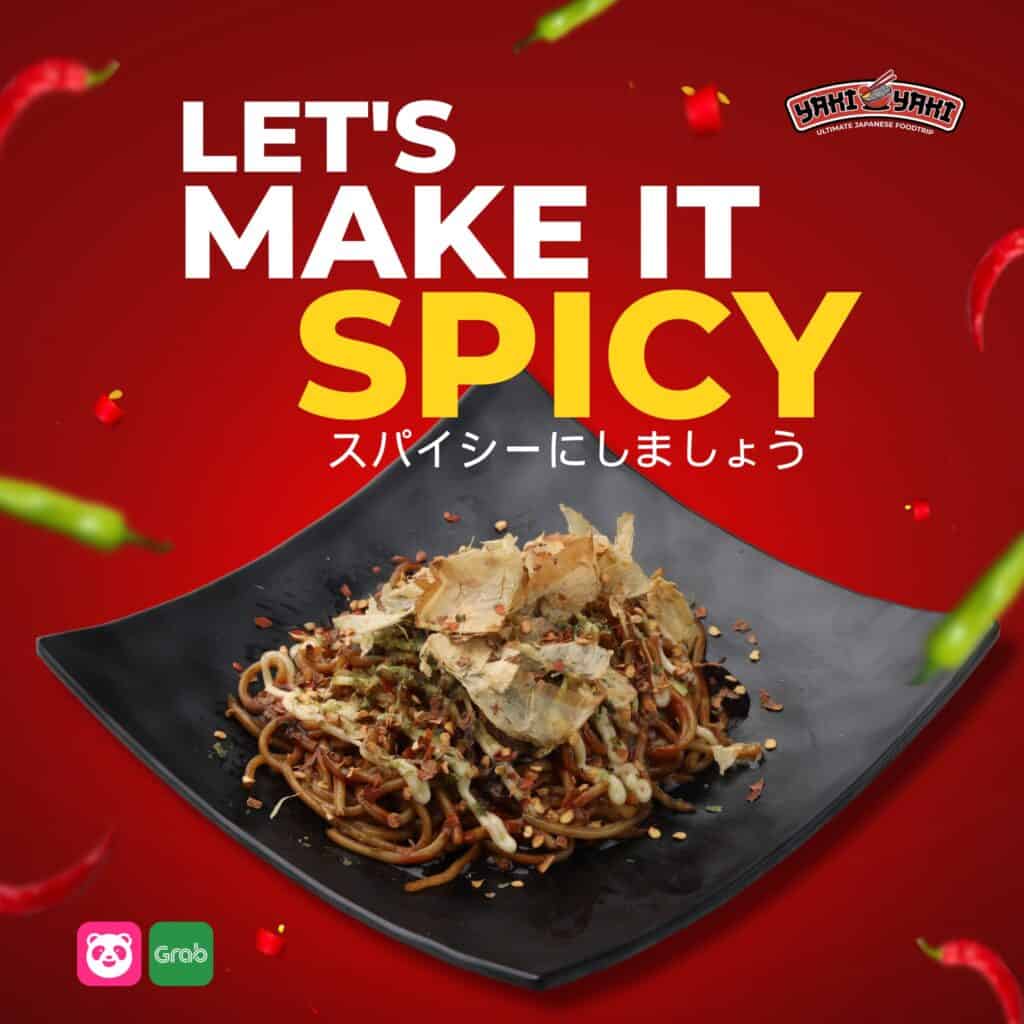 How to Order Foods from Yaki Yaki?
Upon checking Yaki Yaki doesn't offer delivery service but no worries if you are craving your favorite Yaki Yaki food items you can order by using other platforms like third-party delivery services like Foodpanda, Grab, and any third-party courier offering delivery services.
Social Media Pages
Get ready for a culinary journey like no other, right in the heart of Japan's vibrant street food scene! Follow them on social media to stay updated on the latest street food creations, special events, and exclusive offers.
Facebook: https://www.facebook.com/yakiyakiphilippines
Instagram: https://www.instagram.com/yakiyakiph
Frequently Asked Questions (FAQs)
What are the business hours of Yaki Yaki?
Yaki Yaki's business hours depend upon their location. Some location is open from 11:00 am until 9:00 pm some are open from 11:30 am until 8:30 pm. Some open earlier than usual.
Yaki Yaki is this a halal certified restaurant?
No. Yaki Yaki is a non-halal-certified restaurant that serves pork meat ingredients. 
What are the payment methods that are accepted at Yaki Yaki?
Yaki Yaki accepts cash payments only.
What is Yaki Yaki?
It is a restaurant that specializes in takoyaki and yakisoba. 
How many branches does Yaki Yaki have?
Yaki Yaki started from scratch and now has 30 branches nationwide and still growing.
Conclusion
This place is a must especially if you love takoyaki and yakisoba at the same time. Yaki Yaki's menu serves a lot of delicious options to satisfy your cravings, they also serve other items that are misty try and really mouthwatering. I love how they treat their customers it's like they are really trained to give the best customer service possible, they are all nice and polite and always have smiles. The place is fine I can't tell that their place is that beautiful it looks luxurious their place is just simple but comfortable and clean. Overall experience with Yaki Yaki is outstanding to be quite fair, I highly recommend this place for everyone.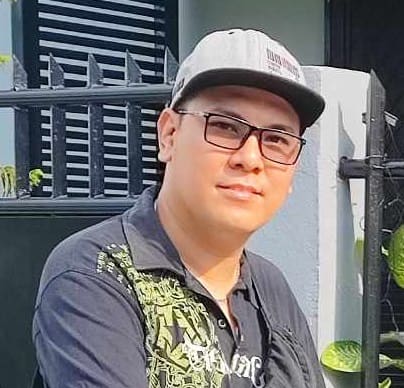 Hi! I'm Nivek Strife, the person who made MenuPH. I'm the one who added most of the popular menus you see on this website, and I really hope you enjoy them! Feel free to check them all out.
Growing up, I was surrounded by lots of tasty foods, like the classic Adobo and the sweet Leche Flan. That love for the many flavors of the Philippines is what got me excited about adding to MenuPH. When I learned how to make websites, I saw the need for a place to show off all the amazing Filipino dishes, and that's how MenuPH started.
MenuPH isn't just a website; it's like a fun journey into food. I've teamed up with famous chefs and found great places all over the Philippines to bring you a bunch of menus that show off the best of Filipino cuisine. Whether you're into the usual dishes or new twists, MenuPH is here to guide you through the rich world of Filipino flavors.
With MenuPH, my aim is to help local businesses, talk about good food choices, and make a group of friends who love food. No matter if you like fancy restaurants or street food, MenuPH has something for you. Come join me on this food adventure as we find great places, taste real flavors, and enjoy the unique food traditions that make the Philippines awesome.