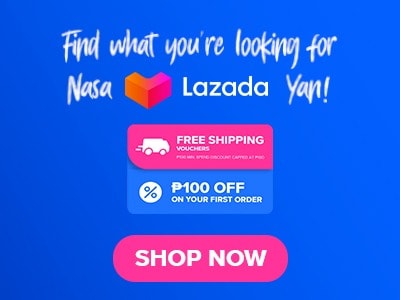 If you are looking for a way to enjoy the rich flavors and cultural heritage of Filipino cuisine, then Lorenzo's Way is your best option. Lorenzo's Way menu presents a diverse selection that caters to different tastes and focuses more on traditional dishes which are prepared with a modern twist. Each of the food items that are offered in this restaurant is thoughtfully crafted by using fresh and high-quality. ingredients to make sure that customers will have a memorable dining experience at Lorenzo's Way. Lorenzo's Way provides a way for customers to savor the best of Filipino cuisine in a modern setting and a warm and comfortable atmosphere.
Below, you'll find the updated list of Lorenzo's Way menu prices.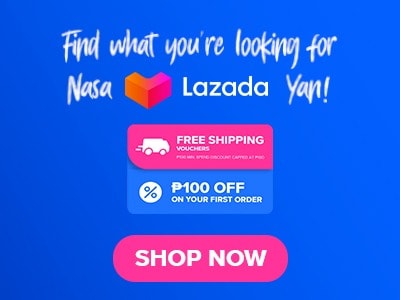 Menu Items
Price (PHP)

Appetizers

Kesong Puti Caprese
305
Clams Malaguena
325
Crispy Baby Squid
310
Gambas
395
Baked Cheesy Spinach
355
Empanaditas
215
Beef Salpicao
590
Callos
285
Fried Chorizos
320
Asian Vege-licious Spring Rolls
235
Lumpiang Sariwa
205
Teriyaki Mushroom & Tofu Kebab
295

Soups

Onion Soup Gratinee
210
Sabaw ng Halaan at Buko
445
La Mancha
230
Soup of the Day
205

Salads

Heart of Palm with Mango and Shrimps
395
Caesar
335
Ensaladang Pilipino
265
Spring
245

Main Courses

Binukadkad na Pla-Pla
495
Coco Loco Prawns
765
Sweet Chili Mango Tilapia
615
Inihaw na Sugpo
765
Sugpo sa Aligue
765
King Prawns Creole Hollandaise
765
Calamares en su Tinta
715
Seafood Espanola
545
Race Course Road Pompano Curry
205
Rosemary Chicken
445
Filet of Mahi-Mahi a la Provencale
565
The LW Chicken BBQ
445
Spanish Garlic Chicken
445
Abe's Chickeb Supreme
1060
Lola Ising's Adobo
490
Camp Gourmet Hickory Ribs
405
Inihaw na Liempo
405
Black Pata
490
Lengua Estufada
540
Costillas de Ternera Guisada
470
U.S. Tenderloin Steak A La Sauce Bearnaise
760
Lamb Shank with Cranberry Sauce
Dinuguang Pata with Chicharon
445
Pochero Especial
520
Tenderloin Steak with Grapes
880
Beef N' Reef
1080
Bulalo
615
Beef Caldereta
460
KKK
725
2>Crab Corner
Salted Egg Fried Alimango
255
Fely J's Temple Crab
255

Vegetables

Kangkong Lechon
355
Pinakbet Magalang
355
Gising-Gising
335
Vegetables Au Gratin
330

Paellas

Paella Marinara
745
Paella Valenciana
745
Paella Negra
645

Noodles, Pasta & Rice

Pancit Sotanghon sa Baby Pusit
445
Spaghetti with Pancetta
410
Italian Meatballs Spaghetti
365
Dilis-cious Rice
320
Bamboo Rice
375
Steamed Rice
70
Garlic Rice
80
Premium Brown Rice
90

Desserts

Baklava
180
Claude's Dream
225
Pecan Pie
280
Mango and Almond Panna Cotta
140
Espesyal na Turon
225
Choco Almond Cheesecake
285
Toffee Sans Rival
235
Banana-Chocolate Volcano
235
Gigil Tart
235
Halo-Halo Espesyal
235
Leche Flan Royale
145
Sikreto ni Maria Clara
225
Ice Cream by the Scoop
95
Fresh Fruit Platter
295
About Lorenzo's Way
Lorenzo's Way is a renowned restaurant in the Philippines that specializes in traditional Filipino cuisine with a modern twist. The restaurant is named after the famous Filipino artist, Lorenzo Guerrero and aims to showcase the rich culinary heritage of the country through its carefully crafted dishes. Lorenzo's Way offers a menu that features a wide range of classic Filipino dishes, highlighting the use of fresh and high-quality ingredients. So whether you're a local or a visitor, dining at Lorenzo's Way will surely provide you with a delightful experience with their Filipino cuisine in a warm and inviting setting.
Lorenzo's Way Menu Best Seller
These menus are filled with the most popular and sought-after items. People love these dishes because they are unique and packed with amazing flavors. Each item on this menu is a special treat that will leave you wanting more. From the moment you take that first bite, you'll understand why these dishes are so loved by everyone.
Coco Loco Prawns – This dish features delicious prawns that are cooked to perfection in a flavorful coconut cream sauce to ensure a tender and juicy texture that pairs wonderfully with the rich and aromatic sauce and provides customers with a perfect balance of creaminess and seafood goodness.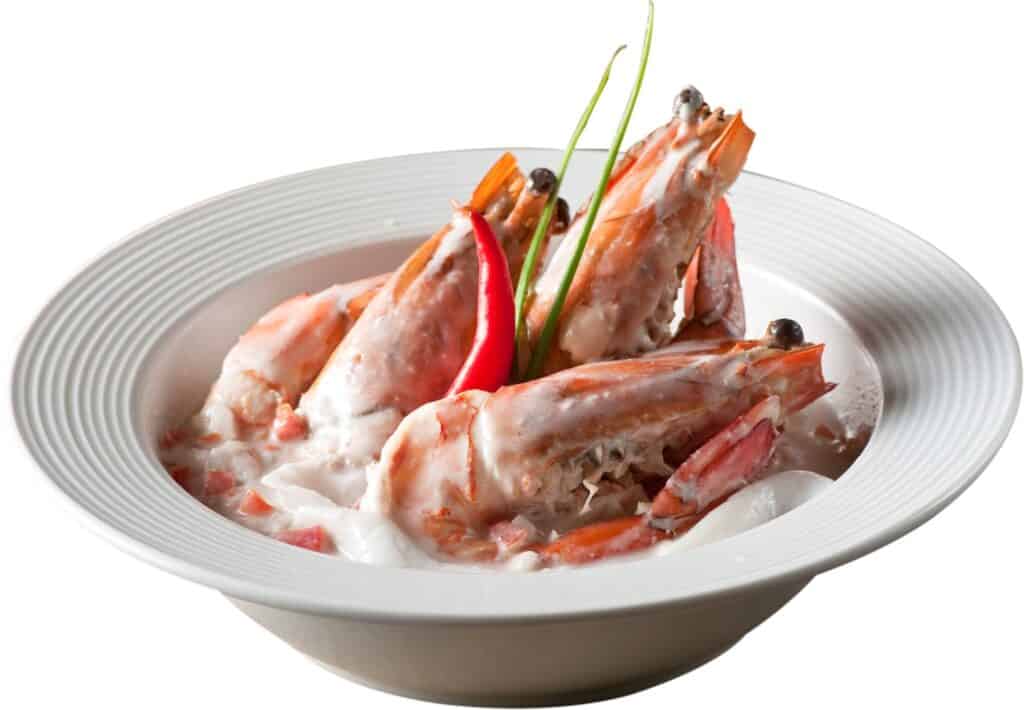 Inihaw na Sugpo – This menu of Lorenzo's Way menu showcases the flavors of grilled prawns in a classic Filipino style. The prawns are marinated and grilled to perfection, resulting in a flavorful taste with a hint of charred goodness to it making it the perfect choice for seafood lovers.
Inihaw na Liempo – This pork belly dish is grilled to achieve a beautiful charred exterior while keeping the meat tender and juicy and then served with a side of vinegar dipping sauce which makes it a perfect pair for steamed rice.
Black Pata – It is a unique and flavorful dish that showcases a whole pork hock braised in a rich and savory black vinegar sauce. The meat is tender and flavorful, infused with the aromatic flavors of the sauce making for a comforting and satisfying choice for those that are looking for a taste of traditional Filipino cuisine.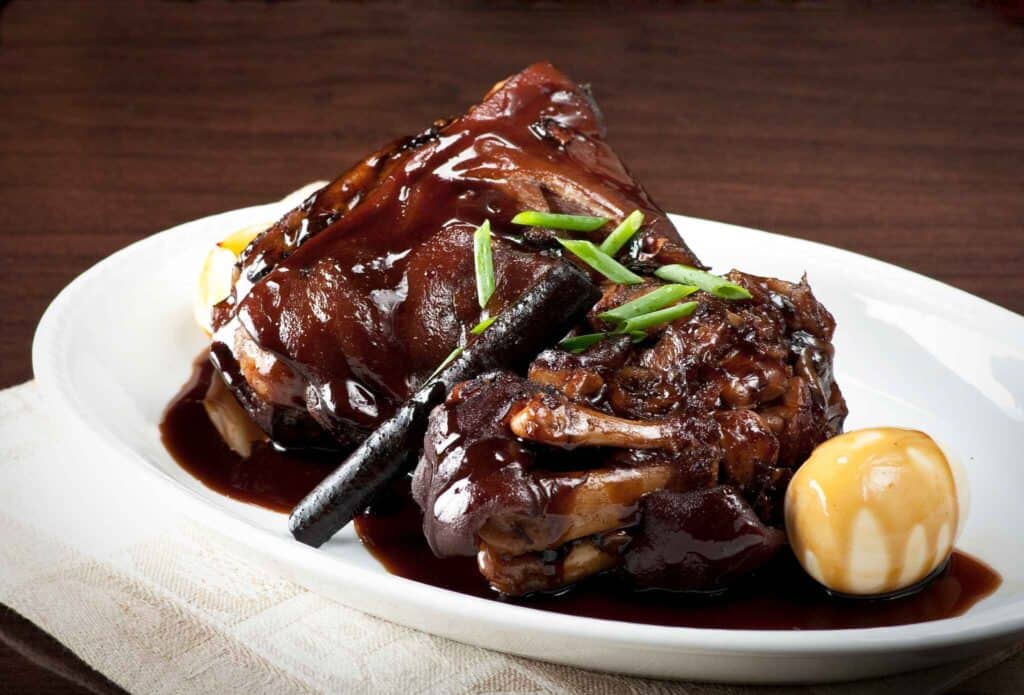 Dinuguang Pata with Chicharon -This dish combines two Filipino favorites, Dinuguan and Crispy Pork Chicharon which results in a delicious combination of flavors and textures. It is then topped with crispy pork chicharron, which adds an enjoyable crunch to each bite of this dish.
Lorenzo's Way Menu Appetizers
At Lorenzo's Way, you'll find a variety of appetizers that are so tasty, you won't be able to resist! From crispy and crunchy treats to savory delights, they have something for everyone. Imagine starting your meal with a burst of flavors that make you go "Wow!" These appetizers are the perfect way to get your appetite roaring for the main course!
Crispy Baby Squid – The baby squids used in this dish are lightly battered and fried to achieve a crispy and golden exterior while maintaining a tender and flavorful texture inside. It is then served with a tangy dipping sauce which gives the dish a perfect balance of flavors and a satisfying crunch.
Beef Salpicao – It is made from tender cubes of beef cooked with garlic, soy sauce, Worcestershire sauce, and other seasonings to create a rich and flavorful dish. This dish is served while sizzling which adds a mouthwatering aroma and creates an enjoyable dining experience.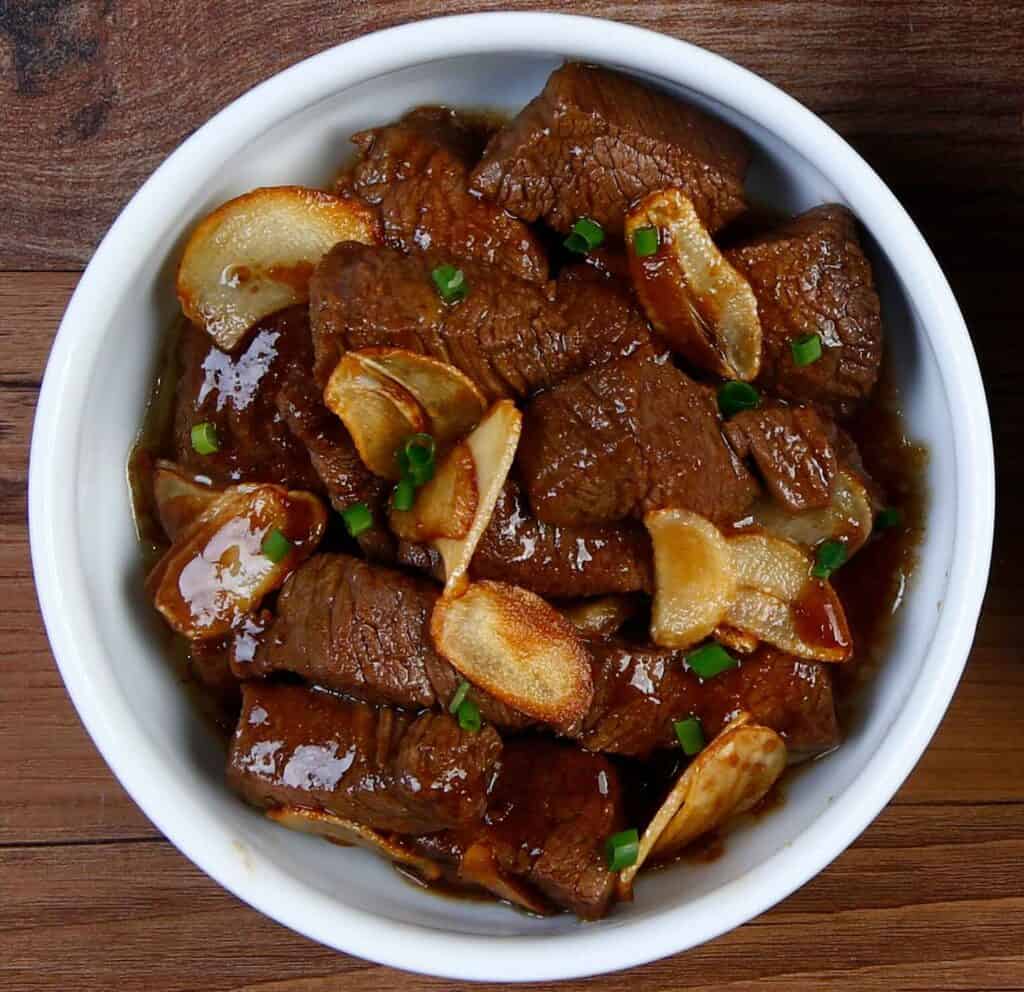 Teriyaki Mushroom & Tofu Kebab – These skewers of marinated mushrooms and tofu are grilled to perfection which results in a smoky and slightly charred exterior. The teriyaki glaze adds a sweet and savory note, while the tender mushrooms and tofu provide a satisfying texture.
Soups Menu
Now, let's check out another fantastic part of Lorenzo's Way menu! They have an amazing selection of soup dishes that you can enjoy alongside their main items. These soups are like the perfect companions to make your meal even more delightful. With a wide variety of soups to choose from, you'll be spoiled for options.
Onion Soup Gratinee – It features a flavorful broth made from caramelized onions, which are simmered to bring out their natural sweetness. This soup dish is then topped with melted cheese and a toasted bread crouton and then broiled until the cheese is golden and bubbly to give it a blend of flavors that is sure to satisfy.
Sabaw ng Halaan at Buko – This dish is made from fresh clams and young coconut meat, cooked in a flavorful broth. The clams provide a briny and sweet flavor, while the coconut meat adds a creamy and refreshing element to the soup making it a satisfying option for seafood lovers.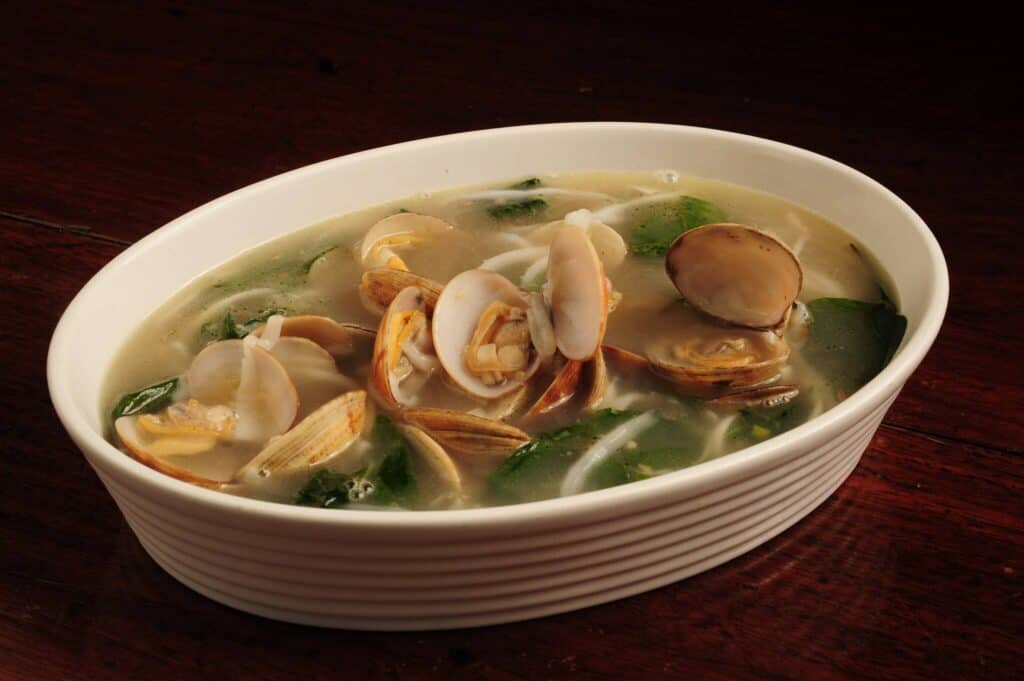 La Mancha – The beef used in this dish is slow-cooked until it becomes perfectly tender which allows the flavors to develop and infuse into the meat. It is served with vegetables and a side of rice which make this dish a hearty and flavorful choice that showcases the restaurant's commitment to traditional Filipino cuisine.
Salads Menu
The salads at Lorenzo's Way are made with fresh ingredients and taste really good. They are prepared with care and look beautiful too! You can imagine having a refreshing and satisfying salad that makes you feel happy and healthy. Each salad has yummy flavors and colorful ingredients. If you want a lighter and healthier option, I highly recommend that you try their salads.
Lorenzo's Way Main Courses Menu
At Lorenzo's Way, you'll discover a wide selection of mouthwatering main courses that showcase the delightful flavors of Filipino cuisine. Each dish is carefully prepared with love, reflecting the restaurant's commitment to offering high-quality and authentic Filipino food.
When you dine at Lorenzo's Way, you'll have the chance to savor a diverse range of flavors that take you on a delicious journey through Filipino cuisine. From savory to sweet, they have an array of options that will make you crave more. With every bite, you'll experience the true essence of Filipino culinary traditions.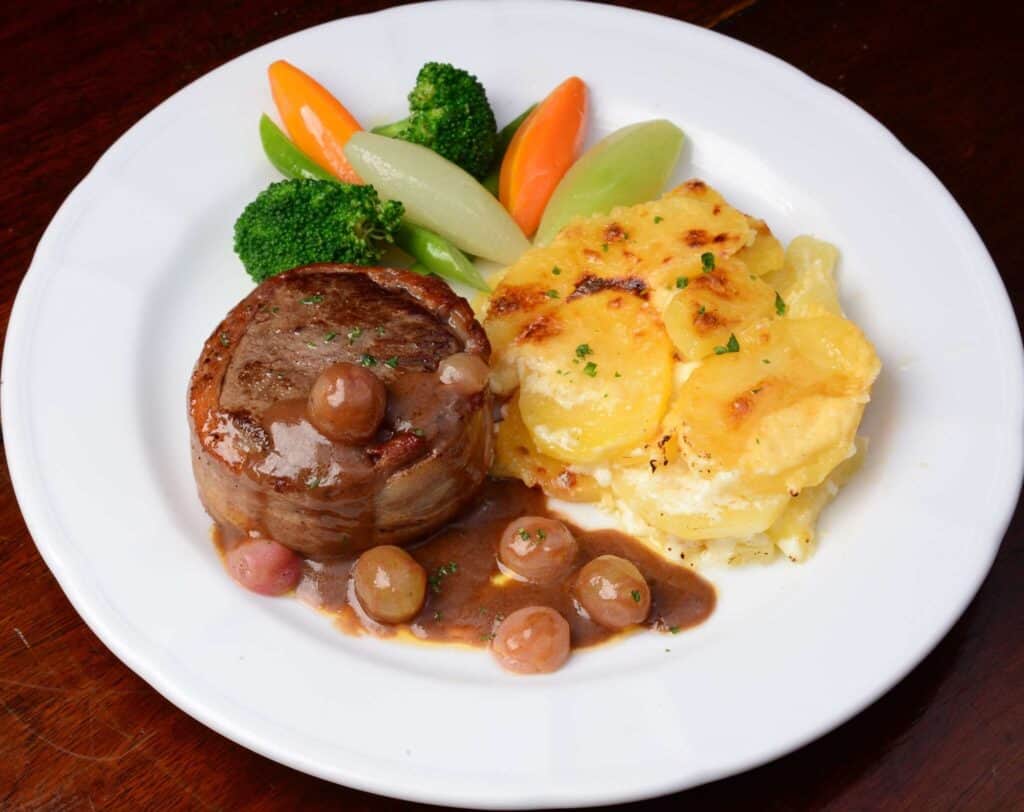 Paellas
This menu offers a delectable selection of paellas that capture the essence of Spanish cuisine. The paellas are prepared in a careful manner and with attention to detail so that they could provide customers with a delightful dining experience.
Lorenzo's Way Menu Delivery
Lorenzo's Way provides customers with a convenient way to satisfy their cravings for delicious Filipino dishes without even going outside of their own homes. Lorenzo's Way's delivery menu can be browsed and ordered through third-party delivery services like FoodPanda.
Social Media Pages
Capture your unforgettable moments at Lorenzo's Way and share them using #LorenzosWay. Stay in the loop with their latest culinary creations, exclusive offers, and exciting events by following them on social media. They take pride in sharing their passion for Filipino cuisine with you!
Facebook: https://www.facebook.com/LorenzosWayPH/
Instagram: https://www.instagram.com/lorenzoswayofficial
FAQs
What is the concept behind Lorenzo's Way Philippines?
The concept behind Lorenzo's Way Philippines is to celebrate the rich culinary traditions of the Philippines by offering a dining experience that reflects the country's cultural heritage.
In which areas can I find Lorenzo's Way Philippines branches?
Lorenzo's Way has one branch in Taguig and one branch in Makati.
What culinary delights can I expect at Lorenzo's Way?
You can expect a delicious array of culinary delights that showcase the best of Filipino cuisine every time you visit Lorenzo's Way.
Which dishes are highly recommended at Lorenzo's Way?
There are several dishes that are highly recommended at Lorenzo's Way like the adobo, crispy pata, pochero, and more!
Is it possible to make reservations at Lorenzo's Way?
Yes, it is possible to make reservations at Lorenzo's Way. 
Conclusion
Lorenzo's Way is a destination that captures the essence of Filipino cuisine as its menu is filled with traditional dishes that have been given a modern twist. The restaurant is committed to using only high-quality ingredients that are sourced locally to preserve the authentic flavors of Filipino cuisine. Whether customers are looking to try familiar flavors or are eager to explore the rich culinary heritage of the country, Lorenzo's Way will provide them with a satisfying and memorable experience that combines tradition with innovation.