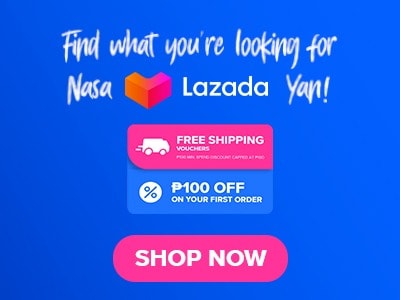 Indulge in a delightful world of Sans Rival, Cakes, and Pastries where every bite is a taste of artistic flair and creations. From their Sans Rival Cakes, and Pastries to their delectable Silvanas. An experience filled with a symphony of flavorful menu and the finest textures awaits you at the heart of Sans Rival.
Below, you'll find the updated list of Sans Rival Cakes and Pastries menu prices.
Menu Items
Price (PHP)

Specialties

Sans Rival
804
Sans Rival- Mini
426
Silvanas (butter)
276
Silvanas (chocolate)
342
Ube Silvanas
282
Strawberry Silvanas
282
Pandan Silvanas
282
Assorted Flavors Silvanas
294
Raspberry Silvanas
360
Cookie Monster
1,020
Pandan Macapuno Mousse Cake
1,188
Black Forest
815
Oreo Mousse Cake
732
Red Velvet Cake
715
Choco Banana Cream Cake
780
Premium Tiramisu
830
Date & walnut Dacquoise
1,260
Butterscotch Marble Cake
774
Queen Elizabeth
810
Triple Chocolate Cake
1,540
Queen Elizabeth
810
Blueberry Coffee Cake
1,190
Premium Carrot Cake
1,190

Our Rectangular Cakes

Custard Cake
530

Our Cheesecakes

Blueberry Cheesecake
1,665

Our Cake Loaves

Butter Loaf
290
Banana Loaf
300
Rocher Loaf
540
Carrot Walnut Loaf
450

Our Muffins

Blueberry Crumble
110
Kiwi Muffin
95
Very Vanilla Cinamuffin
95
Choco Hazelnut Muffin
130

Our Cupcakes

Cookies & Cream Cupcake
80
Black Bottom Swirl
80

Our Sweet Bites

Frozen Brazo
105
White Chocolate Lava
110
Black Sambo
95
Turtle Brownies
75
Red Velvet Bites
35
Choco- Coated Cheesecake Popsicle
110
Choco Chip Brownies
45

Sweet Breads

Torta
40
Cheese Roll
35
Special Mammon
48
Classic Ensaimada
48
Cinnamon Classic Bun
55
Cinnamon Walnut Cream Bun
66
Cinnamon Choco Cream Bun
60

Beverages

Pineapple Juice in can
78
Four Season in can
78
Softdrinks in Can
70
Bottled Water
60

Our Gift Pack Pasalubong

Lengua de Gato (80pcs/pack)
240
Jam Square (26pcs/pack)
260
Polvoron (24pcs/pack)
265
Chocolate Crinkles (15pcs/pack)
230
Kiddie Finger (45pcs/pack)
180
Nutty Brownies (14pcs/pack)
240
Oatmeal Crisp (24pcs/pack)
265
Fruity Mango Bars (14pcs/pack)
360
Butter Cookies (165pcs/pack)
395

Coffee Beans

Houseblend 250g
384

Sans Rival Selection

Spanish Chorizo w/out Casing (pack)
335
About Sans Rival Cakes and Pastries
Sans Rival Cakes and Pastries is a well-known bakery that is famous for its exceptional desserts such as its iconic Sans Rival Cakes. Its unique fusion of layers of textures and flavors is what made its classic take on Sans Rival Cakes which has grown to be a beloved dessert among Filipinos. Aside from that this bakery has also entered the world of pastries and Silvanas which gives more options for people to enjoy a wonderful experience here at this beloved establishment
Sans Rival Cakes and Pastries Menu Best Seller
Savor the finest delightful experience with these best-selling desserts at Sans Rival Cakes and Pastries.
Silvanas (butter) – A famous Filipino dessert that is one of the main attractions in this establishment because its meringue wafers are generously smothered with a rich and creamy buttercream filling.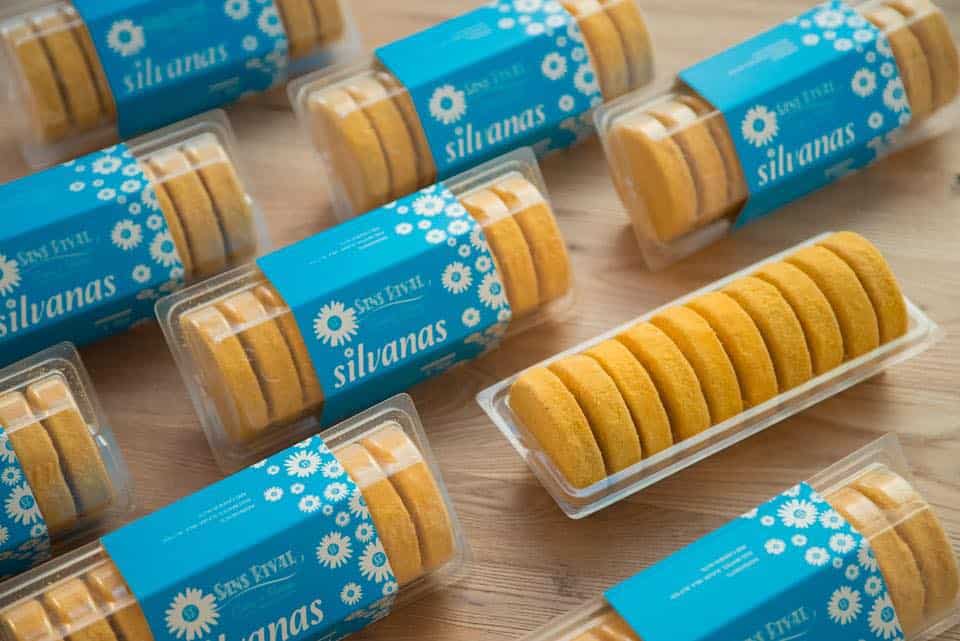 Assorted Flavors Silvanas – This dessert offers you a variety of flavors of Silvanas in just one package. It includes; Choco, Pandan, Butter, Strawberry & Ube.
Red Velvet Cake – Take a delightful bite of this famous cake that is known for its velvety flavors and red vibrant color. It is frosted with premium cream cheese that perfectly complements with the cake's sweetness.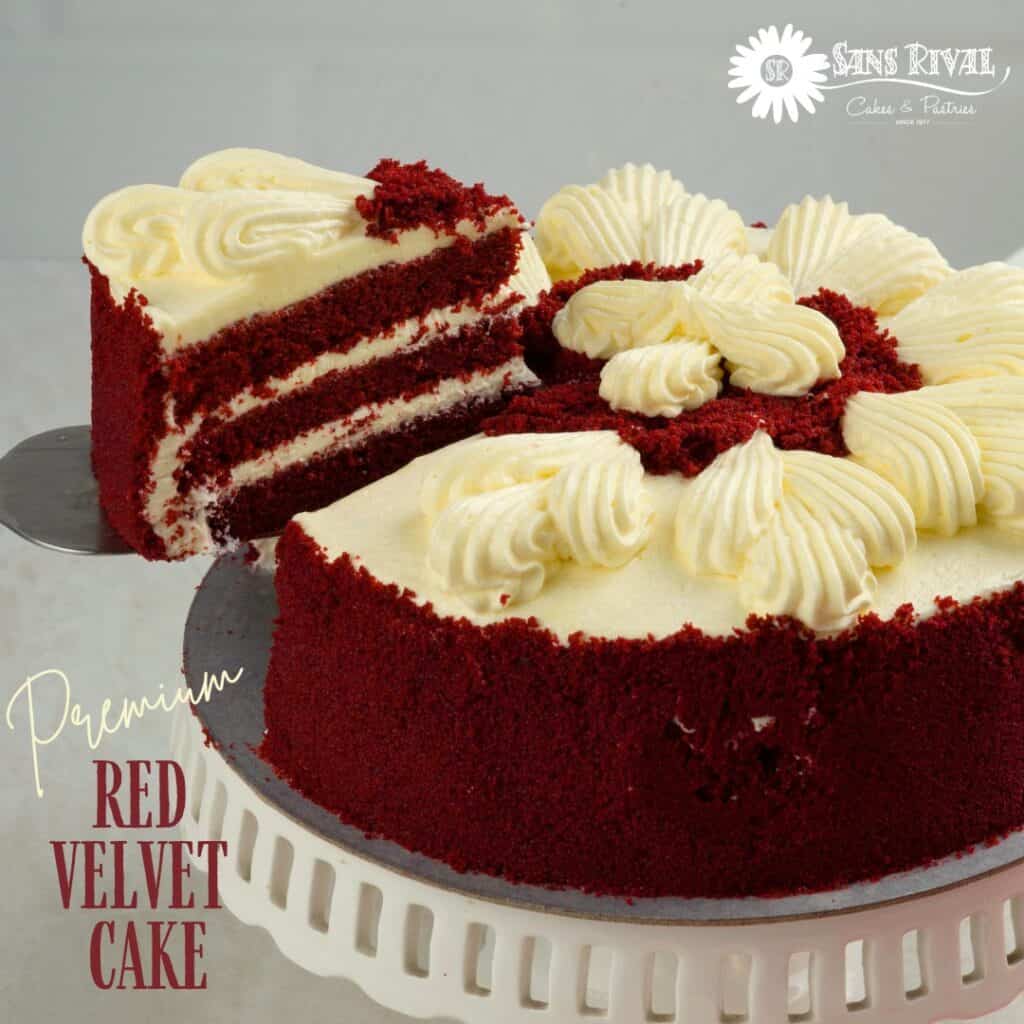 Oreo Mousse Cake – A delightful dessert menu of Sans Rival Cakes and Pastries that takes a magnifying fusion of your favorite chocolate and cookies. It has layers of chocolate mousse cake and is generously topped with Oreo crumbs giving you the delightful cunch you need.
Custard Cake – It is a traditional Filipino favorite known for its sweetness and very comforting taste. It features chiffon cakes flavored with a sweetened custard mixture on custard layers which is perfectly smooth and caramelized.
Silvanas (Chocolate) -Let us take your favorite silvanas with a chocolatey fusion. This dessert offers you a meringue wafer that features chocolate silvanas with its chocolate-flavored filling. It has a special cocoa taste and is a surely delightful dessert.
Classic 7-inch Round Cakes
Make your day extra special by indulging in these round cakes from the Sans Rival Cakes & Pastries menu. It features the main attractions and the cakes they greatly take great pride in.
Date & Walnut Dacquoise – You surely don't want to miss the Dates and walnuts are mixed with chocolate meringue and buttercream, resulting in a genuinely textured, smooth, and chewy delight.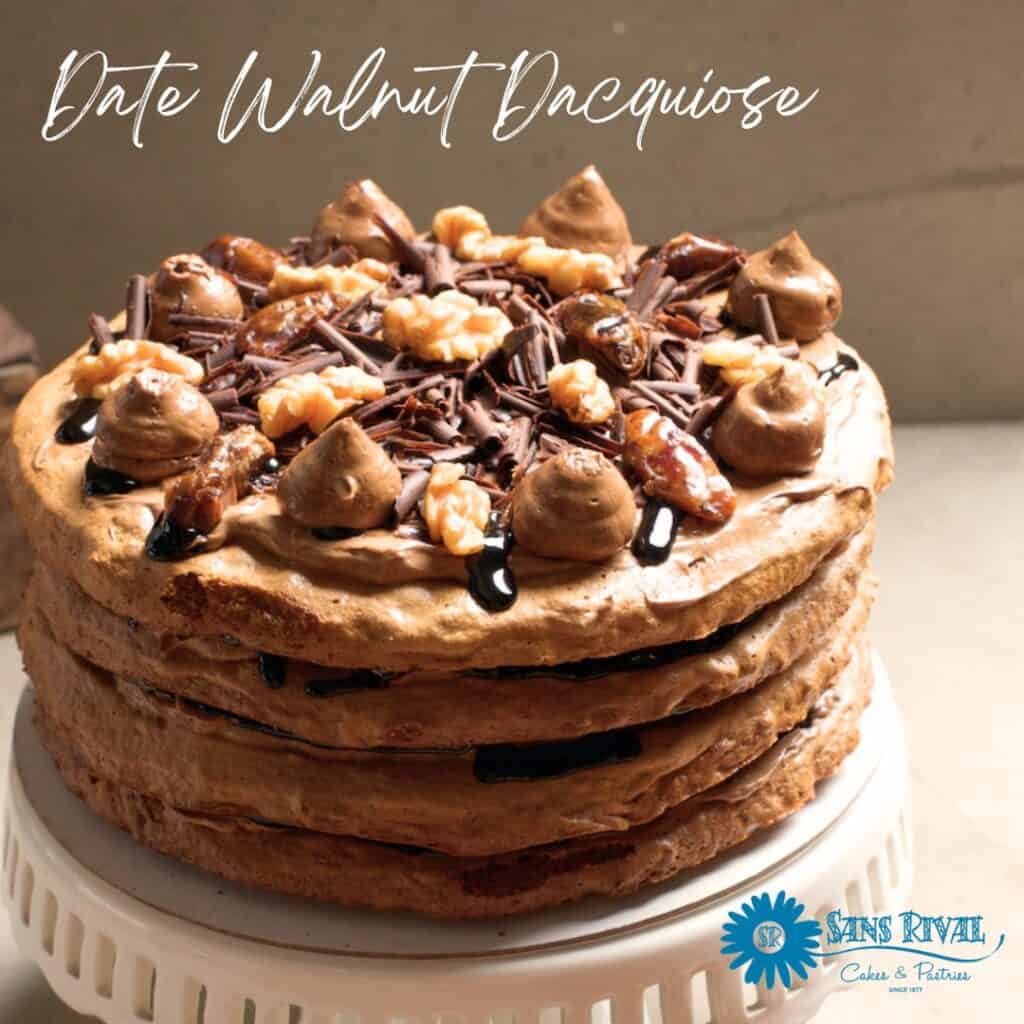 Choco Banana Cream Cake – This delightful dessert features layers of your favorite chocolate cake that showcase a creamy dulce de leche mixture and a finishing touch of rich chocolate fudge icing that is generously topped with beautiful chocolate curls.
Premium Tiramisu – A famous Italian dessert that is also widely known here in the Philippines is also served on their menu. It features layers of lady's fingers that are drenched in delightful Kahlua-infused coffee syrup. It is also filled with cream cheese mousse.
Butterscotch Marble Cake – This cake highlights the blend of butterscotch, chocolate, and caramel is an irresistible combination you won't want to overlook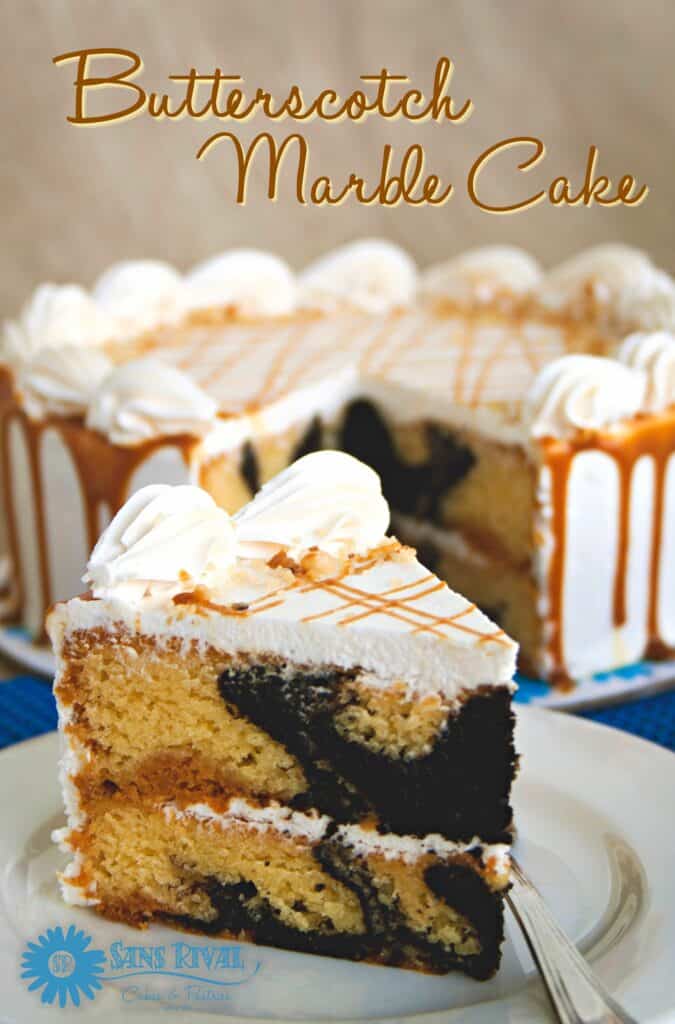 Sweet Bites
Get that extra boost for your day when you savor these Sweet Bites menu collections from the Sans Rival Cakes & Pastries that highlight premium quality goodies for your sweet tooth!
Choco Chip Brownies – Indulge in the richness of this fudgy delight that's loaded with chocolate chips giving gooey goodness and a crunch you surely don't want to miss.
Red Velvet Bites – Savor the utmost elegance of these Red velvet Bites. It features bite-sized delights that offer you a velvety texture and a hint of cocoa flavors.
Choco-Coated Cheesecake Popsicle – Treat yourself to this favorite dessert that features a creamy cheesecake that is chocolate coated giving you a delightful contrast of flavors and enticing textures
Frozen Brazo – Step into the world of frozen delight with this Frozen Brazo. This dessert takes your favorite Brazo De Mercedes on another flavorful pastry served into a heavenly frozen delight.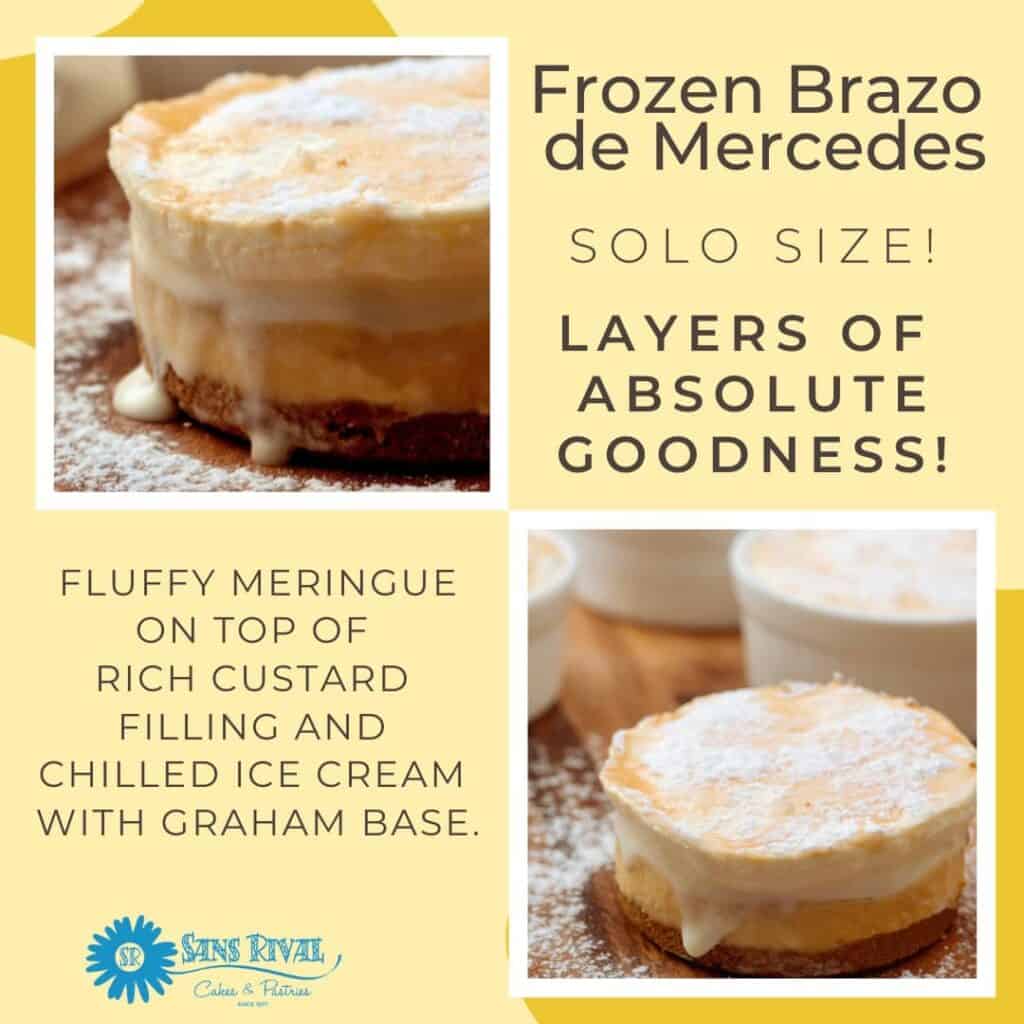 Sans Rival Cakes and Pastries Menu Delivery
Savor the elegance of your favorite dessert from Sans Rival Cakes and Pastries in the greatest comfort of your home by ordering through these delivery services that offer hassle-free transactions and smooth delivery service. You can order through FoodPanda and GrabFood PH which offers a very commendable service for online food delivery. Also, watch out for discount vouchers and codes along with great deals for an extra "sulit" experience.
Social Media Pages
Expect delightful surprises like exclusive discounts, early access to our newest confections, and even a chance to win a delectable treat of your choice. So, hit that follow button now, and let's create sweet moments together!
Facebook: https://www.facebook.com/sansrivalcakesandpastries
Instagram: https://www.instagram.com/sansrivalph
Frequently Asked Questions
What type of cuisine does Sans Rival Cakes and Pastries offer?
Sans Rival Cakes and Pastries are here to offer you their famous sans rival and delightful dessert that is perfect for your sweet tooth!
What are Sans Rival Cakes and Pastries known for?
Sans Rival Cakes and Pastries are known for their Sans Rival which stands regally on their branding. Their Sans Rival has been a beloved dessert among Filipinos.
What are the operating hours of Sans Rival Cakes and Pastries?
Sans Rival Cakes and Pastries has different operating hours depending on every store branch, But they typically operate from 9 AM until 10 PM every day.
Where are Sans Rival Cakes and Pastries located in the Philippines?
You can visit their official Instagram page and click their highlight "Location" to see all of the branches available in the Philippines.
Conclusion
Sans Rival Cakes and Pastries is indeed a home of the iconic Sans Rival cakes. I love that even though they are one of the famous bakery shops that offer an iconic Sans rival which is widely known among Filipinos, they took a great effort in venturing with other pastries and cakes. Their cake menu is worthy of a phrase and global recognition from its quality to its visually enticing appeal. Their bread comes with many variations which can satisfy various cravings and uplift your mood.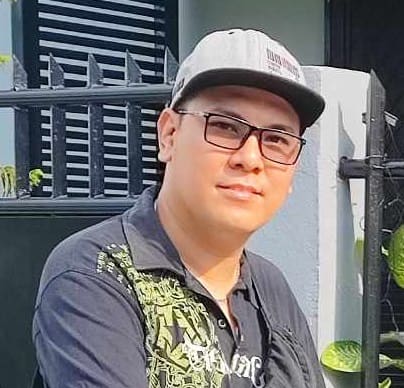 Hi! I'm Nivek Strife, the person who made MenuPH. I'm the one who added most of the popular menus you see on this website, and I really hope you enjoy them! Feel free to check them all out.
Growing up, I was surrounded by lots of tasty foods, like the classic Adobo and the sweet Leche Flan. That love for the many flavors of the Philippines is what got me excited about adding to MenuPH. When I learned how to make websites, I saw the need for a place to show off all the amazing Filipino dishes, and that's how MenuPH started.
MenuPH isn't just a website; it's like a fun journey into food. I've teamed up with famous chefs and found great places all over the Philippines to bring you a bunch of menus that show off the best of Filipino cuisine. Whether you're into the usual dishes or new twists, MenuPH is here to guide you through the rich world of Filipino flavors.
With MenuPH, my aim is to help local businesses, talk about good food choices, and make a group of friends who love food. No matter if you like fancy restaurants or street food, MenuPH has something for you. Come join me on this food adventure as we find great places, taste real flavors, and enjoy the unique food traditions that make the Philippines awesome.