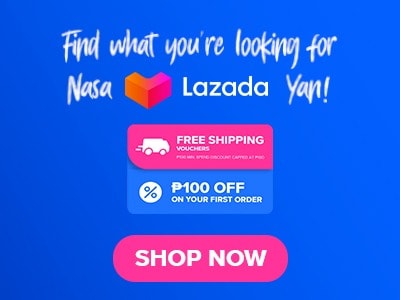 Pancit is one of the many staple dishes in the Philippines, valued for its affordability and considered a food for the masses. Aling Banang, one of the many restaurants serving delectable and traditional pancit dishes, has successfully established multiple branches across Metro Manila. Featured prominently on the Aling Banang menu are different variations of traditional pancit dishes such as canton, malabon, and bihon. But Aling Banang's offerings are not confined to pancit alone – they also serve a broad variety of other Filipino dishes, from lechon kawali to sisig, ensuring a rich and fulfilling dining experience!
Below, you'll find the updated list of Aling Banang menu prices.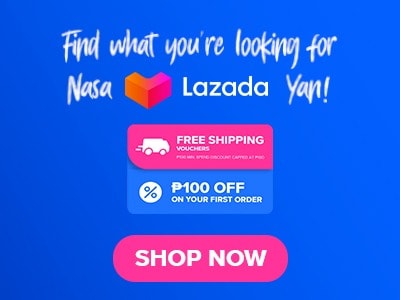 Menu Items
Price (PHP)

PARTY TRAY

Pork Sisig
800
Lechon Kawali Tray
800
Chicken Sisig Tray
800
2pcs Hungarian
150
Sizzling Tofu
800
Tokwat Baboy
800
Chopsuey
750
Lechon Paksiw
800
Pork Sisig Tray
650

FAMILY BUNDLE

BUNDLE A
470
BUNDLE B
500
BUNDLE E
500

BEST SELLER

Bihon Best Seller
170
Sisig Best Seller
170
Tokwa't Baboy
170
Canton (Single Order)
170
Palabok ( Single Order )
170
Lechon Kawali Best Seller
170
Miki Bihon (Single Order)
170
Canton Bihon (Single Order)
170
Sizzling Tofu Best Seller
170
Chicken Sisig
130
Creamy Malabon
170

BILAO SPECIAL

7 Pax Bilao Special
850
12 Pax Bilao Special
1350
15 Pax Bilao Special
1800
20 Pax Bilao Special
2000
30 Pax Bilao Special
2450
40 Pax Bilao Special
2700

GOOD FOR SHARING

MIKI BIHON
170
PALABOK
170
LOMI
170
CANTON BIHON
170
BIHON SOUP
170

Pinoy Favorites

Lechonsilog Pinoy Favorite
220

COMBO MEALS

Combo A Meal
250
About Aling Banang
Aling Banang is a restaurant in the Philippines that specializes in serving pancit, a popular Filipino noodle dish. They have set up multiple branches all around Manila to make their restaurant accessible to more people that reside in and out of the city. The restaurant's menu includes a variety of pancit options, each with different ingredients and flavors, and other classic Filipino dishes as well. Aling Banang is striving to provide its customers with more delicious food items that can be bought for cheap, while simultaneously trying to further expand its business.
Aling Banang Menu Best Seller
This menu is composed of Aling Banang's most popular and best-selling items from both their online and physical stores.
Bihon Best Seller – Bihon is a noodle dish made with thin rice noodles that are stir-fried with different variety of ingredients like vegetables, meat, and soy sauce. At Aling Banang, their bihon is one of the popular versions of this dish, featuring a combination of delicious ingredients that results in an aromatic and flavorful pancit dish.
Sisig Best Seller – This popular Filipino menu of Aling Banang is made from parts of a pig's head and then seasoned with various spices, onions, and citrus juice to give it a strong combination of flavors. Aling Banang's sisig is served sizzling hot and is known for its rich and flavorful taste and is pretty much recommended for all customers that come to visit.
Lechon Kawali Best Seller – Lechon Kawali is a Filipino dish made of deep-fried pork belly, that results in crispy skin and tender meat and then served with a dipping sauce and rice for a complete and filling meal. 
Canton Bihon (Single Order) – Canton Bihon is a combination of two types of noodles, canton or egg noodles and bihon or rice noodles that was stir-fried with a different of vegetables, meat, and seasonings.
Aling Banang Menu Party Tray
This menu is composed of different party trays that are ideal for those who come to Aling Banang in large numbers.
Lechon Kawali Tray – This party tray is composed of a generous serving of their crispy and flavorful deep-fried pork belly dish. The pork belly is traditionally cooked until the skin is crispy and the meat is tender and then served among a group of people for a satisfying meal!
Chicken Sisig Tray – The chicken sisig tray is a version of sisig made with chicken meat and has become a popular item at Aling Banang for people who comes in large groups. The chicken in this dish is seasoned, grilled, and chopped before being mixed with onions, spices, and citrus juice.
Pork Sisig Tray – This party tray features the classic sisig made with pork that is made from chopped pig's head and is seasoned with various spices, onions, and citrus juice. This party tray is ideal for customers who visit Aling Banang in groups.
Family Bundle Menu
This menu is composed of family bundle selections that are ideal for those who visit Aling Banang with their families.
BUNDLE A – This bundle is ideal for families who prefer a heavy meal as it is composed of four servings of rice, lomi platter, pancit canton bihon platter, lechon kawali, and tokwa't baboy. The food items that composed this bundle are sure to fill the whole family and will leave them satisfied.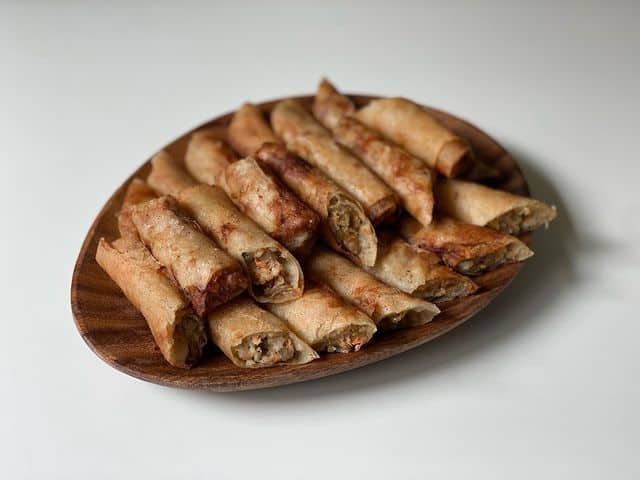 BUNDLE B – The bundle menu of the Aling Banang is composed of four servings of rice, a lomi platter, one sisig platter, tokwa't baboy that is good for four people, and a bihon platter. It is very ideal for a family of four people or less as the food items that are included in this bundle will surely leave them full.
BUNDLE E – The food items included in this bundle are a serving of chicken sisig, sizzling tofu, lomi, and bihon that is good for four people with the addition of four servings of rice. The food bundle ensures that each family member will have enough portions to leave them satisfied.
Bilao Special
This menu is made up of a different variety of pancit dishes that are placed in a bilao that comes in different sizes. Each pancit variety is unique to one another, have different flavors and textures, and varies in price.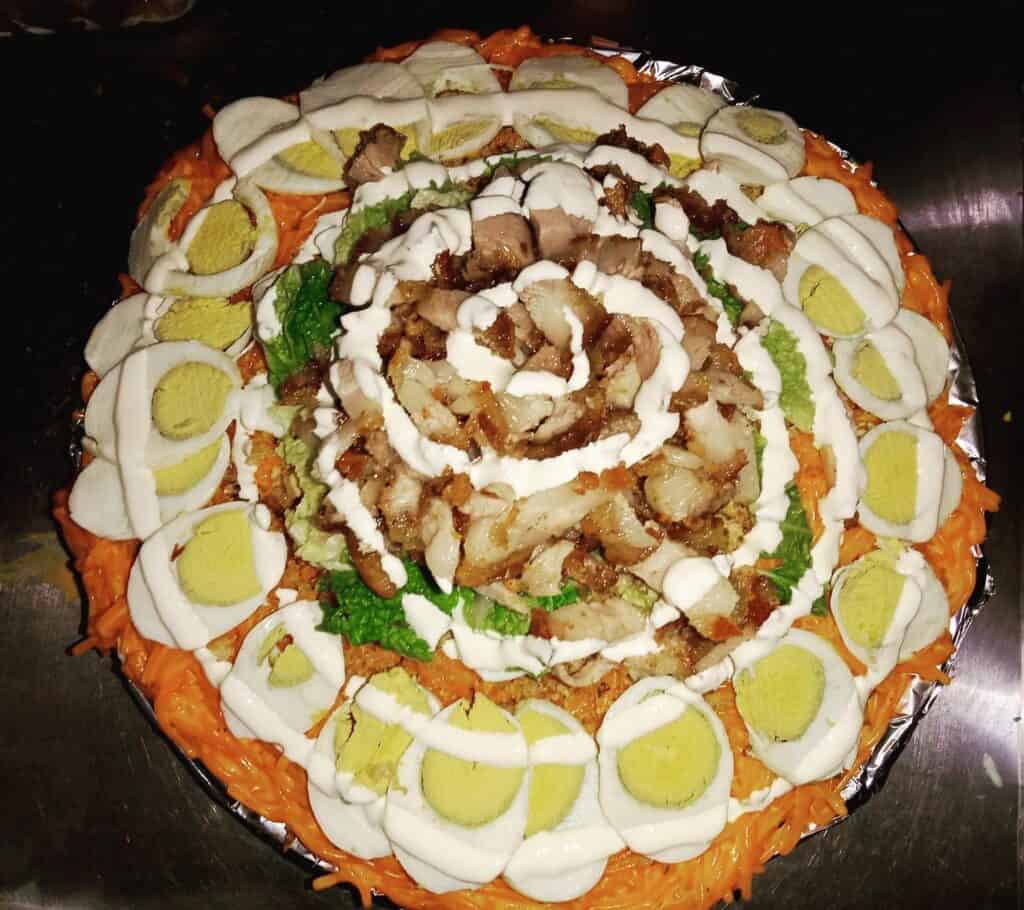 Good for Sharing
Showcasing an abundant selection of food items, this menu is thoughtfully curated to accommodate both duos and larger groups visiting Aling Banang. It presents a streamlined solution for guests, offering a more efficient and convenient alternative to individual ordering. This design allows everyone, whether they arrive paired or in a crowd, to engage in a shared dining experience, simplifying the process and fostering a sense of togetherness during the meal.
Aling Banang Halo Halo
The centerpiece of this menu is Aling Banang's renowned dessert – the Aling Banang Halo Halo. A harmonious blend of sweet treats and surprising textures, this dessert has become a signature dish that truly encapsulates the essence of Aling Banang's offerings. For visitors seeking the full Aling Banang experience, it is a must-try item that adds an exclamation point to any meal at the restaurant, providing a sweet finale that makes every dining journey truly satisfying and complete.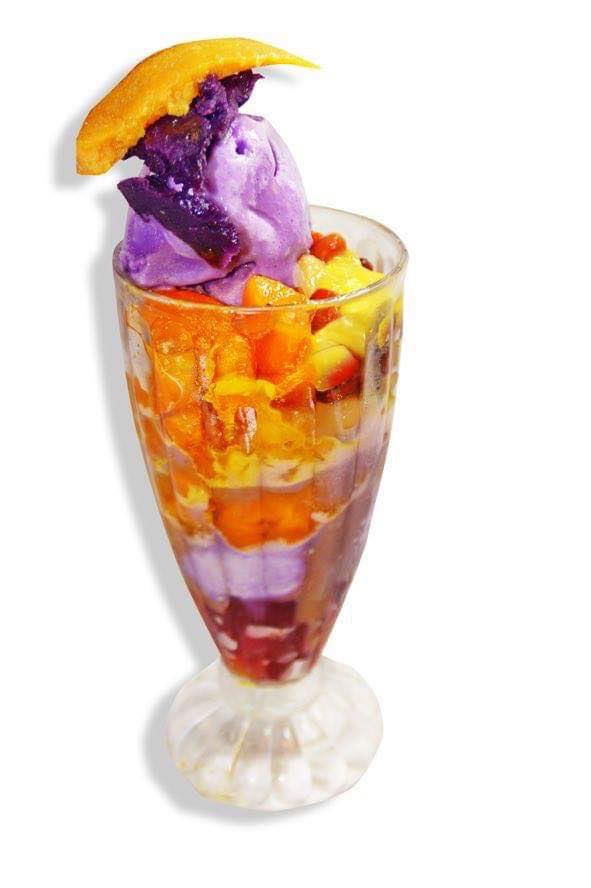 Aling Banang Menu Delivery
In an effort to bring greater convenience to its customers, they provide a robust menu delivery system. This efficient method allows customers to explore the myriad options on Aling Banang's menu right from the comfort of their homes, and place orders using their mobile phones. To make this service accessible, Aling Banang has partnered with popular third-party delivery platforms such as FoodPanda and GrabFood, ensuring that the delightful experience of Aling Banang's cuisine is just a few taps away.
Aling Banang Social Media Pages
They can't wait to serve you at Aling Banang and create memorable dining experiences that will keep you coming back for more. Follow them on social media, explore their menu, and experience the true taste of the Philippines at Aling Banang.
Facebook: https://www.facebook.com/banangs
Instagram: https://www.instagram.com/alingbanangs/
Twitter: https://twitter.com/alingbanang
TikTok: https://www.tiktok.com/@banangerod
Website: https://alingbanangs.ph.appigo.asia
FAQs
Who is Aling Banang?
Aling Banang's was the name that the founder Urbana Silva Santiago chose in setting up her restaurant back in the 1930s.
What types of Filipino dishes does Aling Banang serve?
Aling Banang provides locals and tourists with a wide variety of Filipino dishes, but its menu is specialized and is known for its delicious pancit offerings.
Does Aling Banang offer catering services for events?
Aling Banang does accept catering requests for any special events.
Can I make reservations for dining at Aling Banang?
Although reservations aren't really necessary, you can still book a reservation at Aling Banang.
Conclusion
Aling Banang is a restaurant in the Philippines that has multiple establishments set up in Metro Manila. The restaurant is popular with the masses as it serves delicious food items that suit an average person's budget. Their specialty, the pancit, is one of the most delicious pancit dishes that you will ever taste in the Philippines! So if you happen to find one branch of this said restaurant, don't hesitate to go in and indulge in the authentic Filipino dining style that Aling Banang brings.