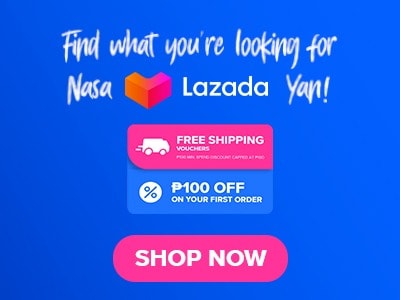 If ever you're going to visit Manila and looking for a Korean restaurant without having to grill I have a recommendation for you so look no more. You should see and try Red Table, a fast-casual Korean restaurant located at SM Manila. The Red Table menu offers a lot of Korean favorite foods that are delicious and healthier options compared with fast foods.
They are also one of the most affordable Korean restaurants so expect shoppers, students, and other customers to be in their restaurant enjoying their food. Interested in our topic for today? If yes then please lend me a couple of your minutes and let's get to know Red Table more. Let's see what other foods can they offer, their best sellers, and the price per item. Let's start!
Below, you'll find the updated list of this restaurant's menu prices.
Menu Items
Price (PHP)

Popular

Samgyupsal
270
Kimchi jjigae
255
Original bibimbap
250
Chadol dwenjang
270
Sundubu jjigae
260
Bulgogi gimbap
205

Ramyun

Original Ramyun
190
Haejang Ramyun
195
Creamy Ramyun
199
Kimchi ramyun
220

Samgyupsal

Samgyupsal
270
Yeontan Samgyupsal
280
BBQ Samgyupsal 1
285
BBQ Samgyupsal 2
290
Garlic Samgyupsal
290

Gimbap

Original Gimbap
190
Kimchi Gimbap
195
Bulgogi Gimbap
205
Cheese Gimbap
220
Salad Gimbap
220

Bulgogi

Pork Gochujang Bulgogi
240
Chicken Bulgogi
250
Bulgogi Sizzling Pan
270
Ttukbaegi Bulgogi
270
Osam Bulgogi
280
Samgyupsal Bulgogi
280

Jjige

Kimchi jjige
255
Sundubu jjige
260
Chadol Dwenjang
270
Kalbitang
295
Dakgaejang
295

Bibimbap

Original Bibimbap
150

Special item

Two Org. Bibimbap
480

Noodles

Guksu
210
Japchae
230
Jjampong
360
Jjajangmyun1
360
Jjajangmyun2
380

Mandu

Bibim Mandu 1
260
Bibim Mandu 2
280
Bibim Mandu 3
280
Ttukbokki
230

Chicken

Dakdari
330
Yangnyum Fried Chicken
830

Salads

Bulgogi Salad
210
Chicken salad
210
Dubu salad
205

Group meals

Friend Pack
1399
Family pack
1699
Premium pack
2150

Rice

Rice
55
Plain rice platter
195
Fried rice platter
250

Extras

Fresh Kimchi(290g)
119
Fresh Kimchi(500g)
195

Beverages

Coke
75
Coke Zero
75
Sprite
75
Water
60
About Red Table
Red Table is a Korean restaurant that serves a lot of delicious Korean dishes. Their main branch is located at RCBC plaza podium, they have been operating business in our country since 2013. This fast-casual restaurant offers food at a reasonable price that they serve with soup and kimchi as sides. You can still enjoy a great meal at Red Table at a very affordable price.
They also offer group meals if you're coming with a group of friends or family and their premium pack which includes their best sellers is great for 4-5 persons. Taste-wise, their items are really good and taste authentic, good thing their owner is Korean and regularly checks the quality of their products.
The variety of dishes in this place is really wide so for sure you'll find whatever you like. The interiors of their restaurants are very casual as well, simple, and customer-friendly. Additionally, they also have desserts like ice cream sandwiches and popsicles from Korea, which are hard to resist.
Red Table Menu Best Sellers
Here are some best-selling items at the Red Table.
Original Ramyeon – Original ramyeon is my kind of noodle since this one is spicy. This one is a fulfilling bowl of spicy soup ramyeon with egg for added flavor and texture. This one is also served with kimchi. Original ramyeon is one of my go-to Korean dishes, especially on cold and rainy days. The soup though it is spicy is really tasty and delicious while the noodles are firm. This is also one of their top-selling items.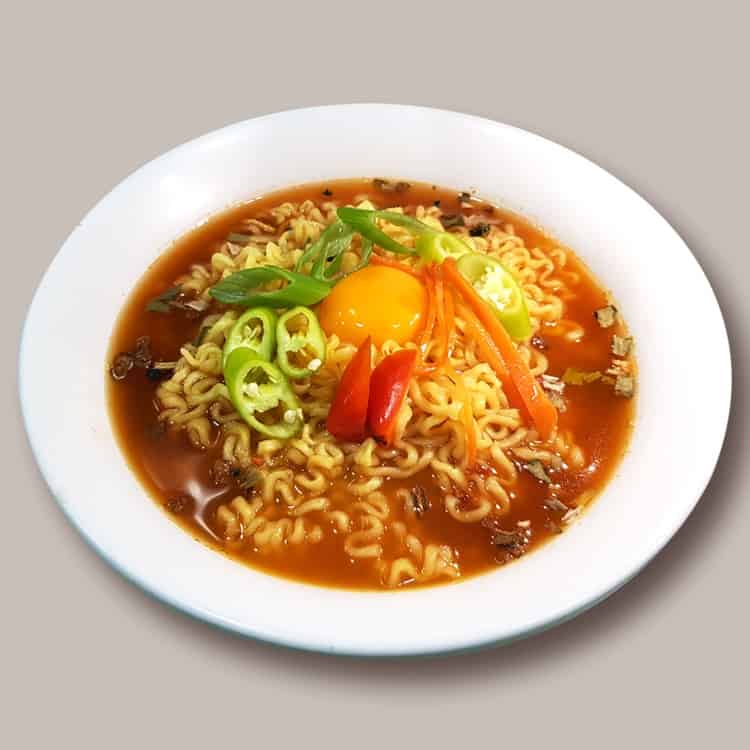 Seafood Guksu – Seafood Guksu, this one is a very flavorful thin noodle dish in a clear broth with seafood and nori. It has a firm thin noodles and also serves with some kimchi. Seafood guksu should be your order if you're a seafood lover and are looking for a good noodle dish.
Bibimbap – Bibimbap is already quite popular in our country and the Red Table's version of bibimbap is cheap and customizable. You can actually choose what toppings you want; you can choose from dubu, tuna, chicken, bulgogi, and vegetables. Aside from that you can also choose the sauce of your bulgogi. Items are hyeoja dwenjang, ssamjang, hot gochujang, and sesame soy sauce. Bibimbap is one of Red Table's top-selling items and a must-try because you can't miss something as good as this.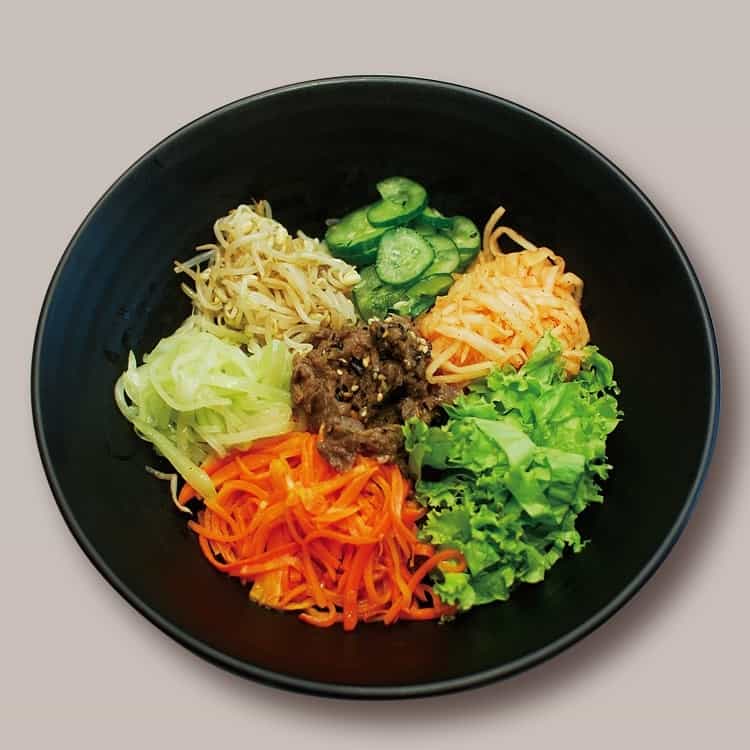 Bulgogi Deopdap – Bulgogi Deopdap is a dish that is sweet, the quality and the serving of their bulgogi seopdap actually exceeded my expectations. Their bulgogi deopdap is perfect with anything even the ramyeon.
Gimbap
Red Table also has a gimbap menu. They actually have 5 delicious types of gimbap to choose from. The first item is their Original Gimbap which is made with Egg, ham, cucumber, yellow radish & carrot. They also have Kimchi Gimbap this one is made with Egg, fried kimchi, cucumber, yellow radish, and carrot. If you're looking for something meaty and flavorful try their Bulgogi Gimbap, this one is made with Egg, fried kimchi, cucumber, yellow radish, and carrot as well but this tastes better.
Aside from those items if you're a fan of cheese they also have Cheese Gimbap. This is made with Egg, cheese, ham, cucumber, yellow radish, and carrot. And lastly, their Salad Gimbap is made from Crab meat, lettuce, sesame leaf, egg, and cucumber.
Jjigae
Jjigae menu of Red Table serves jjigae soup with less water and lots of solid ingredients that they also serve with kimchi. Kimchi jjigae is the first item on this menu this one is a spicy stew that is made with ripened kimchi. They also have Sundubu jjigae, this one is a Spicy Korean soft tofu stew.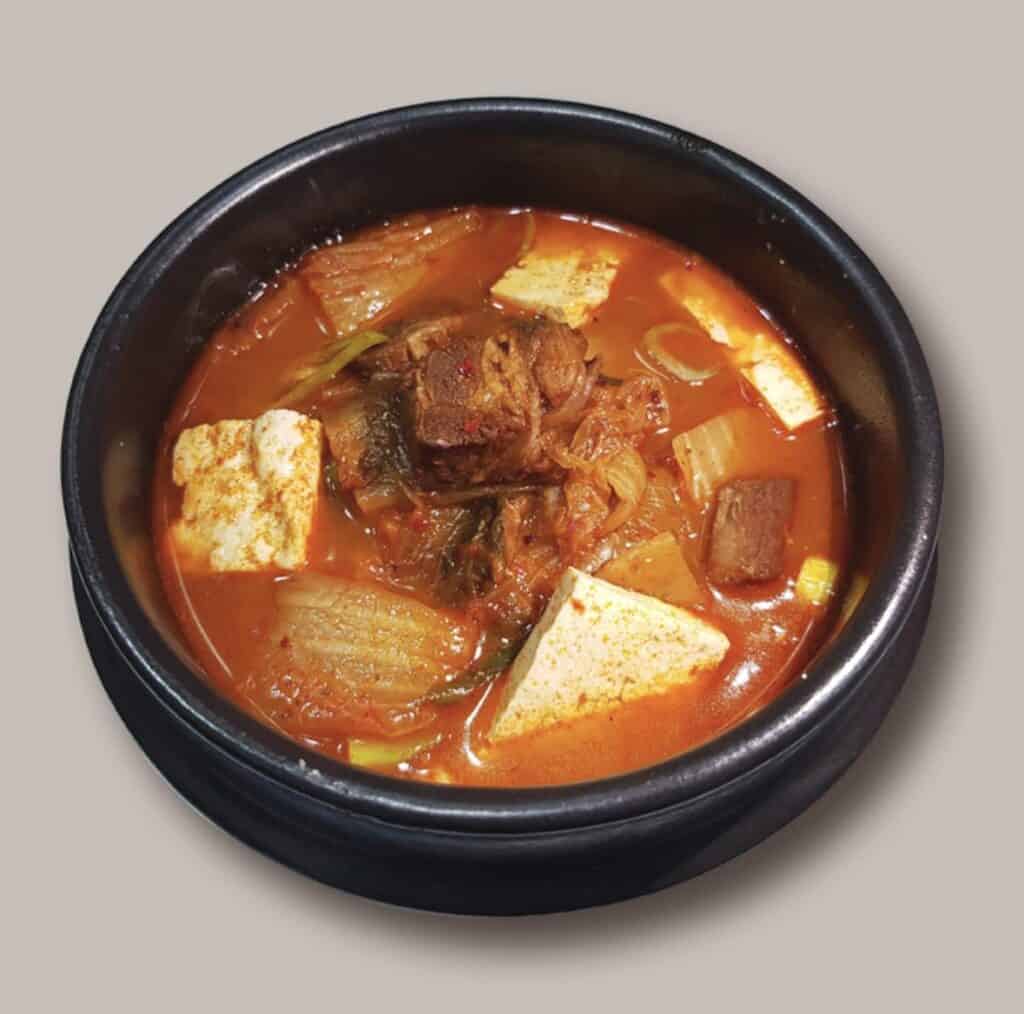 Chadol Dwenjang can also be found on this menu, this one is made with Soybean paste stew with sliced beef brisket. Kalbitang is a clear soup dish that you can also try on this menu kaibitang is made with short rib soup and glass noodles. And lastly, their dakgaejang, this one is a spicy soup made with chicken.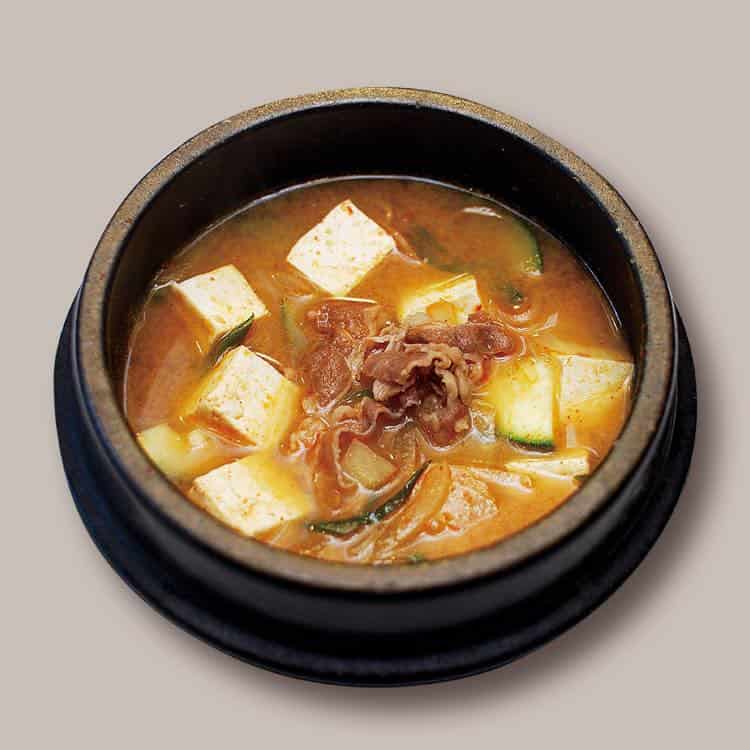 Red Table Menu Delivery
Upon checking they don't have a delivery service available however you can still order your favorite Red Table Korean dishes using third-party food delivery services like Grabfood and Foodpanda.
Social Media Page
Elevate your dining game with Red Table! We're flipping the script on how you experience food by inviting you to be a part of their vibrant online foodie community. Connect with them, and you'll unlock a world of exclusive content – from behind-the-scenes kitchen adventures to irresistible weekly specials.
Facebook: https://www.facebook.com/redtable.ph
Instagram: https://www.instagram.com/redtableinstagram
Frequently Asked Questions
Are they halal-certified?
No. Red Table is not a halal-certified restaurant since they use and serve ingredients that are not suitable for our Muslim friends.
What are the payment methods in the Red Table?
Red Table accepts cash payments.
What are Red Table's business hours?
Red Table Korean Restaurant is open from 10:00 AM until 10:00 PM.
How many branches does the Red Table have?
They have 2 branches one in RCBC Plaza Makati and another one in SM Manila.
Conclusion
Red Table Korean Fast Casual restaurant menu offers a wide variety of delicious and mouthwatering dishes that you will enjoy without spending too much. This place is actually affordable though some items are pricey but that's understandable. The quality of their food is superb plus the service is excellent since their staff are friendly and quick to serve. The place is well-maintained too and comfortable. Highly recommended for everyone who loves Korean foods.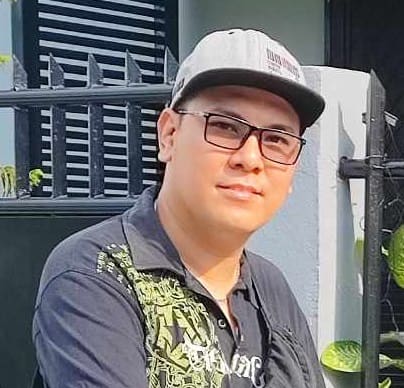 Hi! I'm Nivek Strife, the person who made MenuPH. I'm the one who added most of the popular menus you see on this website, and I really hope you enjoy them! Feel free to check them all out.
Growing up, I was surrounded by lots of tasty foods, like the classic Adobo and the sweet Leche Flan. That love for the many flavors of the Philippines is what got me excited about adding to MenuPH. When I learned how to make websites, I saw the need for a place to show off all the amazing Filipino dishes, and that's how MenuPH started.
MenuPH isn't just a website; it's like a fun journey into food. I've teamed up with famous chefs and found great places all over the Philippines to bring you a bunch of menus that show off the best of Filipino cuisine. Whether you're into the usual dishes or new twists, MenuPH is here to guide you through the rich world of Filipino flavors.
With MenuPH, my aim is to help local businesses, talk about good food choices, and make a group of friends who love food. No matter if you like fancy restaurants or street food, MenuPH has something for you. Come join me on this food adventure as we find great places, taste real flavors, and enjoy the unique food traditions that make the Philippines awesome.