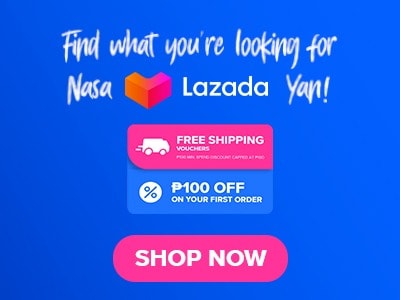 Step into the world of culinary excellence here at Elephant Ground. They offer an exquisite collection of international cuisines and specialized coffee highlighting cultures and culinary artistry. They are known to source the finest and freshest ingredients that are bursting out of flavors and textures in your mouth. This is Elephant Grounds and join me in this another delightful journey as we savor their finest menu collection.
Below, you'll find the updated list of Elephant Grounds menu prices.
Menu Items
Price (PHP)

Light Bites

Coconut Chia Pudding
345
Acai Yogurt
345

Salad

Thai Shrimp Salad
350

Sidekicks

Ao Nori Skinny Fries
250
Smoked Gouda and Truffle Fries
330
Furikake Fries
240

Toasts

Avocado Pesto Toast (Seasonal)
395
Yuzu Salmon Eggs Benny
485
Bacon-Steak and Eggs with Sourdough
440

Breads

Corned Beef Buns
125
Chicken Curry Buns
125

Sandwiches

EG Angus Sourdough Burger
565
Gruyere Grilled Cheese Sandwich
490

Croquettes

Shrimp-Pea Croquette
280
Smoked Ba-Corn Croquette
220
Creamy Crab Croquette
420

Small Plates

Layu Paprika Shrimp with Sourdough
485
Baby Squid Aglio Olio with Garlic Confit
460

Rice Bowls

Tapa Donburi
410
Prawn Paste Chicken
350
Bacon-Steak and Eggs Donburi
375
Salmon Mentaiko
475
Karaage Don
350
Nasi Goreng
375
Gyudon
410

Waffles

Bacon-Steak and Eggs Waffle
520
Classic Belgian Waffle
280

Homemade Ice Cream

Cookies N' Cream
180
Toasted Rice
180
Acai Mixed Berry
180
Hazelnut
180
Asap Rocky Road
180

Cakes

Nutella Cheesecake
280
Molten Lava Cake Ala Mode
235

Brown Butter Cookies

Dark Chocolate Chip
135
Dark Chocolate Chip Box of 6
680
Dark Chocolate Walnut
150
Dark Chocolate Walnut Box of 6
770
White Chocolate Macadamia
150
White Chocolate Macadamia Box of 6
770

Brew Bar

Single Origin
210
Cold Brew
150

Espresso Bar

Espresso
140
Macchiato
150
Piccolo
150
Cortado
150
Dirty
170
Black Tie
170
Affogato
240
Long Black
140
Latte
180
Flat White
180
Cappuccino
180

Signature Lattes

French Vanilla
205
Salted Caramel
205
Swiss Mocha
190
Swiss Chocolate
180
Babyccino
110

Tea Bar

Masala Chai Latte
160
Yamamasa Matcha Latte
180
Thai Milk Tea
160
Sunset Iced Tea
130
Yuzu Oolong Iced Tea
160
Berry Fields Iced Tea
160
Arnold Palmer Iced Tea
130

Hot Tea

Osmanthus Oolong / Chamomile / Red Jade
120

Sangria

Sangria by the Glass
300
Sangria Carafe
1,100

Beverages

Bottled Water
50
Coke Regular
80
Coke Zero
80

San Miguel Beer

Light / Pale Pilsen
125

Happy Hour

Formosa
385
Salt Lick City
385
Jungle Juice
415
About Elephant Grounds
Elephant Grounds is a famous shop that offers specialty coffees and a wide array of delicious food and quality beverages. It is famous for its freshly brewed coffee and Asian comfort food cuisines with a touch of Western style. There is so much to enjoy in this restaurant aside from its menu, one thing to also acknowledge is its cozy atmosphere and inviting environment. So there is no doubt that you will surely enjoy your coffee and ice cream sandwiches.
Elephant Grounds Menu Best Seller
Now for the main pride of the restaurant! These 5 best-selling cuisines are what Elephant Grounds takes great pride in. Check these 5 menu best sellers before visiting the shop for an extra flavorful experience.
Macchiato – Start your elephant Ground experience with their famous coffee that offers you a delightful blend of espresso topped with a fine froth steamed milk giving you a well-balanced goodness of bold and creamy flavor.
Shrimp-Pea Croquette -Experience a heavenly crisp in every bite of this shrimp pea croquette. This cuisine is perfectly fried until golden brown highlighting its irresistible creaminess of shrimp and pea.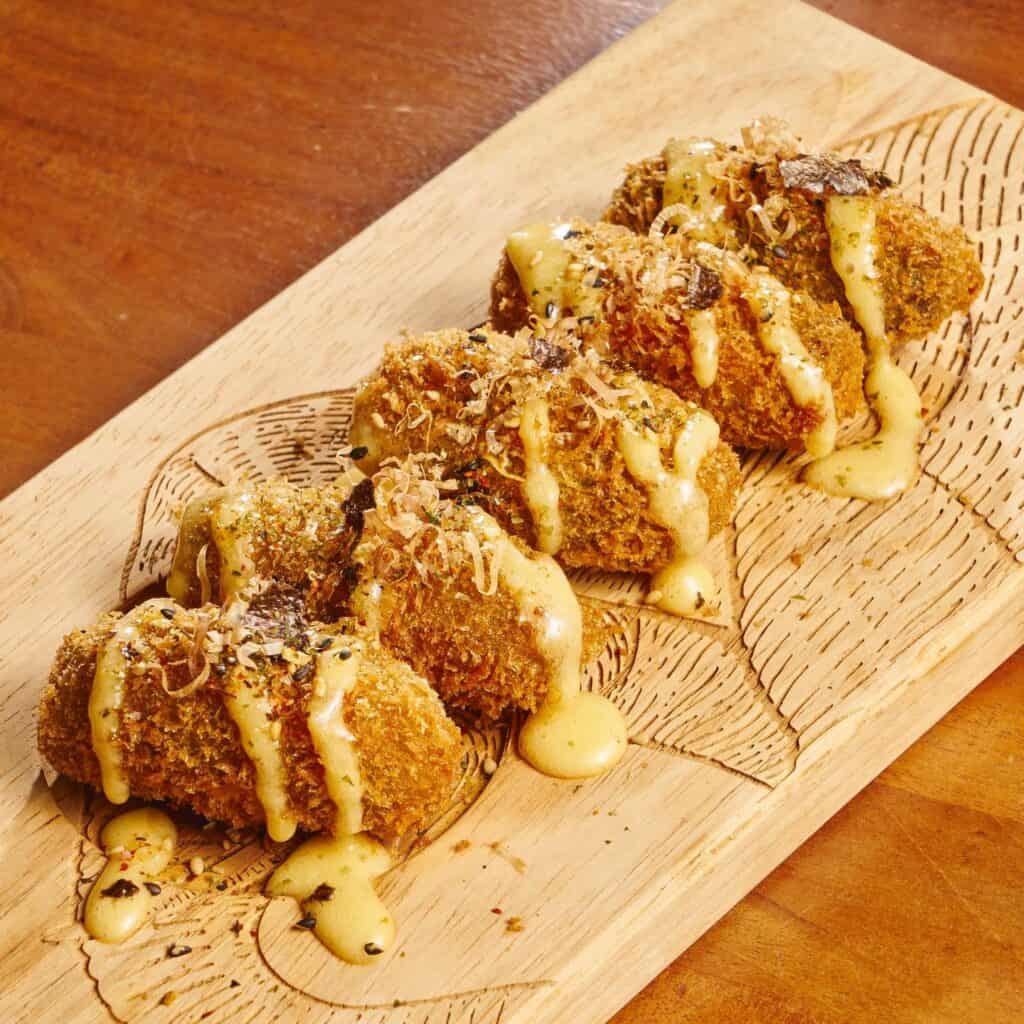 Dark Chocolate Chip – For your sweet tooth, this menu is the perfect chip you will surely love at Elephant Ground. It has a velvety dark chocolate and a special crunch of a cookie chip that bursts in the mouth flavorful experience.
Cookies N' Cream – You will surely be delighted with this cookie-filled ice cream dessert. It features a luscious ice cream that is perfectly swirled in chunks of chocolate cookies.
Tapa Donburi – Now for an all-star experience! This tapa donburi is a savory rice bowl that features marinated beef that is re-cooked in tender perfection. It is a well-balanced meal with well-balanced flavors of both savory and sweet bites.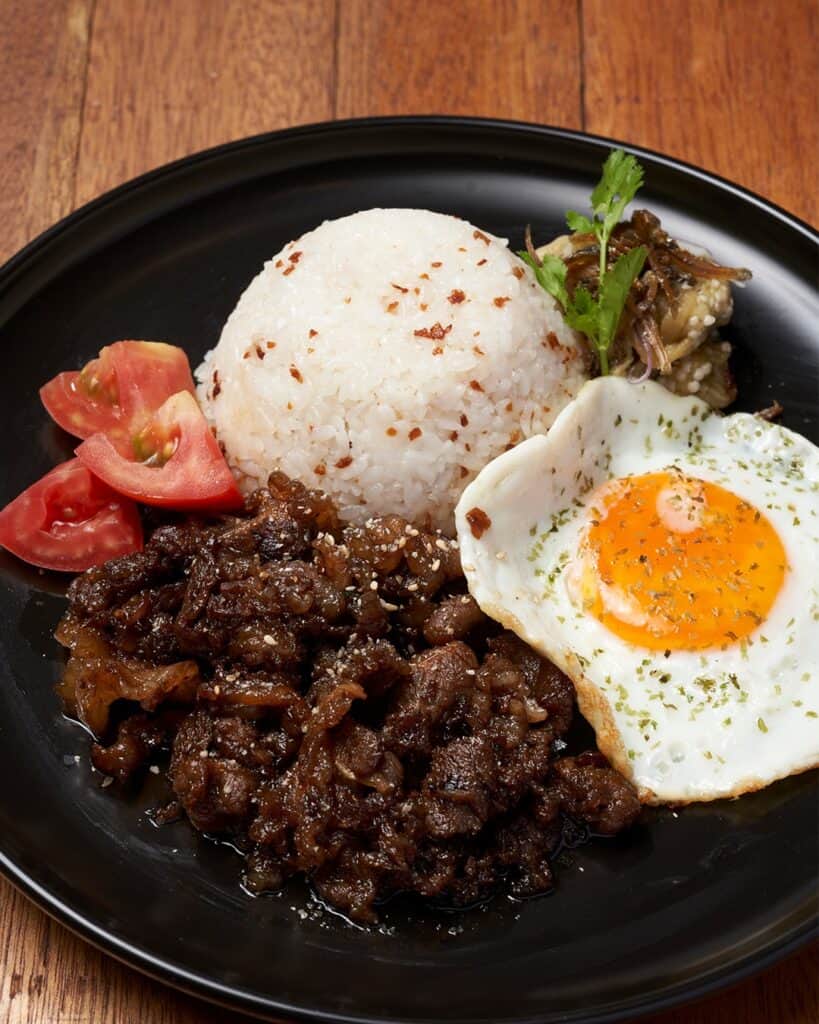 Rice Bowl
Now for a full experience, you will never leave Elephants Ground with a dissatisfied stomach if you will savor these rice bowl collections!
Prawn Paste Chicken – Experience the savory sensation of this Prawn Paste Chicken which features a very succulent chicken that is intricately marinated in aromatic prawn paste. It is then deep-fried until it exudes the absolute crispy texture it needs to be.
Bacon-Steak and Eggs Donburi – For those who have an extra appetite, the Bacon-Steak and Eggs Donburi menu of Elephant Grounds is the perfect rice bowl for you. It is a flavorful combination of juicy bacon and savory steak with eggs on top of the bed of rice.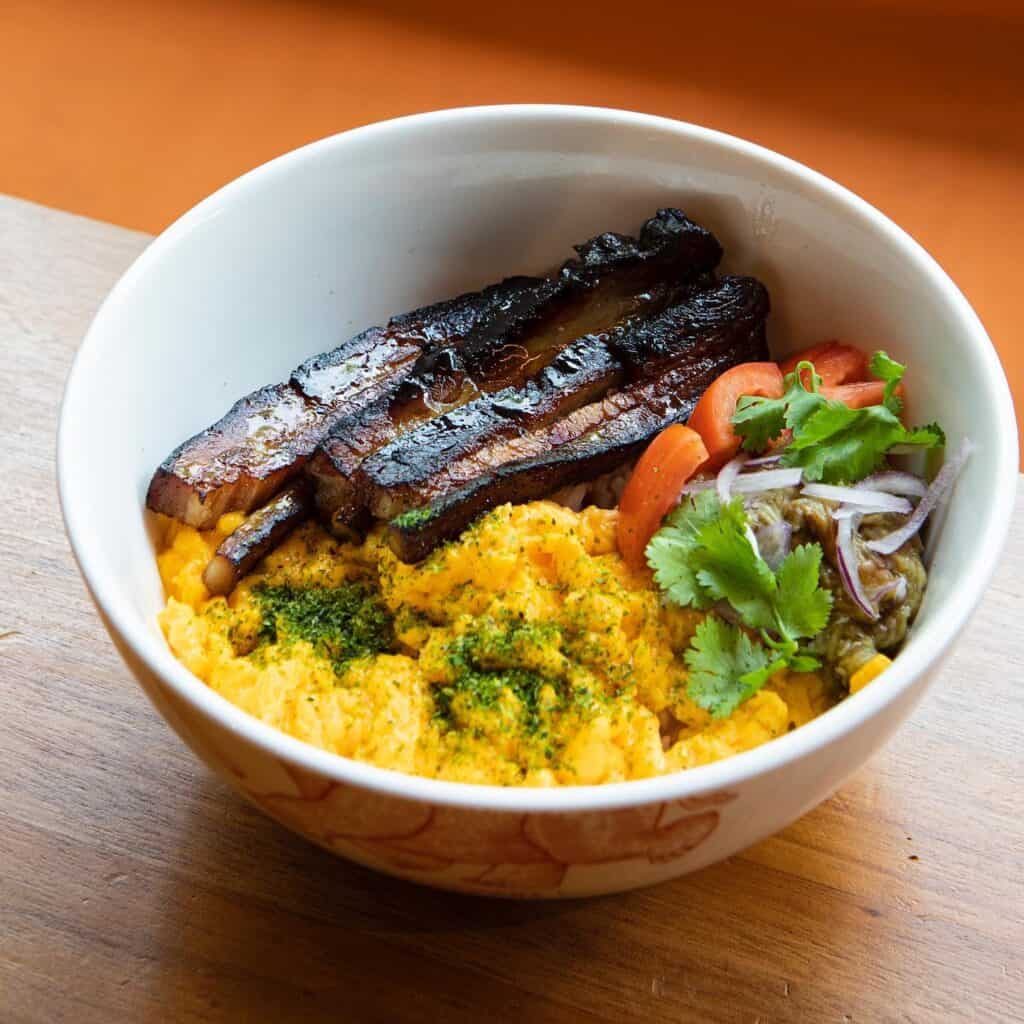 Salmon Mentaiko – Take a deep dive into the oceanic flavors of this Salmon Mentaiko. It features a tender salmon that is topped with creamy and delicate spicy mentaiko sauce.
Espresso Bar
For the coffee enthusiast! Experience the heavenly bliss of this variety of classic coffees here in this Espresso Bar collection.
Espresso – For an extra kick of your day, this Espresso is a perfect way to start your day. This Elephant Grounds menu has intense and bold flavors giving you a pure coffee experience.
Latte – If you want to make your morning extra lighter, this latte is perfect for you. It has a creamy and very comforting blend of espresso and freshly steamed milk.
Cappuccino – A good balance of flavors of espresso and steamed milk with a velvety foam is what you will expect in this very comforting drink.
Affogato – This delightful dessert is poured with espresso and vanilla ice cream giving you a harmonious flavor of sweetness and a bitter hint.
Elephant Grounds Menu Delivery
Elephant's Grounds services do not offer a menu delivery at the moment as they are designed to make a great wonderful experience in excellent dining and quality food they serve on their table. They offer Dine-In and Take-out options if you want to enjoy this flavorful meal in the comfort of your home.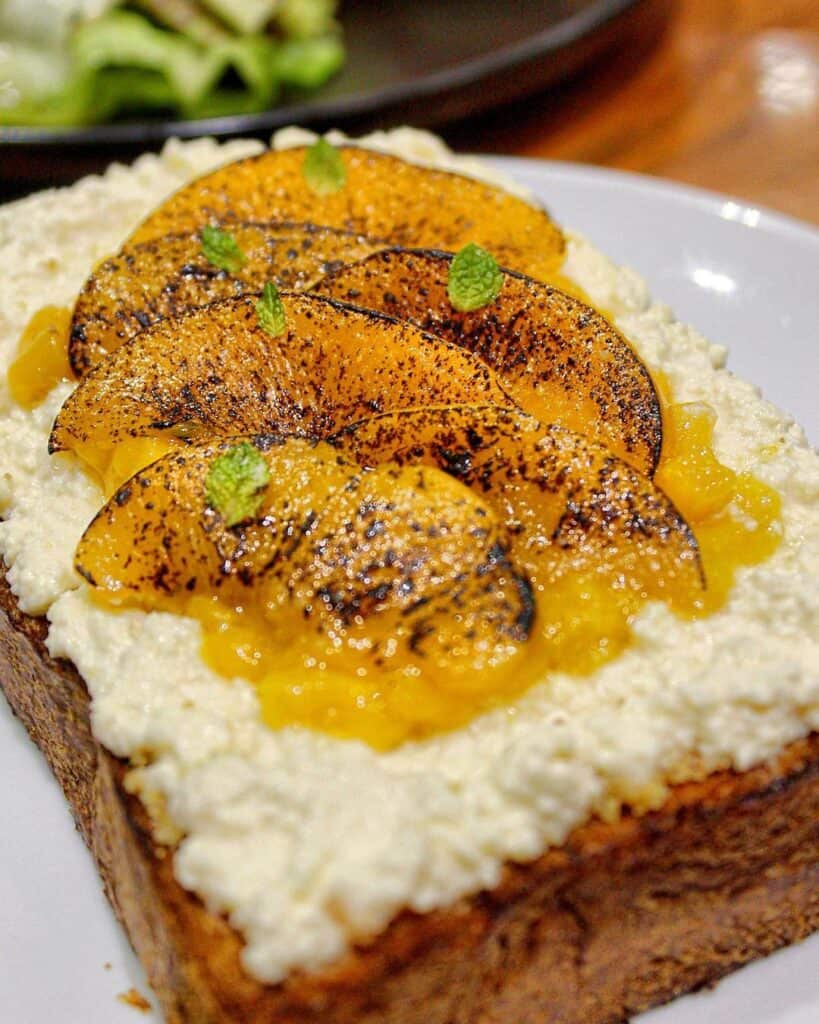 Social Media Pages
Prepare to embark on a coffee odyssey that will awaken your senses! Follow and like Elephant Grounds' social media pages today to unlock a world of handcrafted brews, mouthwatering bites, and exclusive offers that will redefine your cafe experience.
Facebook: https://www.facebook.com/ElephantGroundsPH
Instagram: https://www.instagram.com/elephantgroundsph
Twitter: https://twitter.com/elephantgrounds
Website: http://www.elephantgrounds.com
Frequently Asked Questions (FAQs)
What type of cuisine does Elephant Grounds offer?
Elephant Grounds offers you a well-curated menu collection that ranges from Light Bites, Salad, Sandwiches, Rice Bowls, croquettes and so many more.
What are Elephant Grounds known for?
Elephant Grounds is famous for its specialty coffee, flavorful Asian cuisines, and Western delicacies.
What are the operating hours of Elephant Grounds?
This restaurant is ready to offer you its finest collections of meals and coffee beverages as early as 8 AM until 9 PM from Monday to Sunday.
Where is Elephant Grounds located in the Philippines?
The exact location of Elephant Grounds in the Philippines is at lower Ground Floor, One Bonifacio High Street, Bonifacio Global City, Taguig, Philippines 1630
How can I book a reservation?
You can reach them and book a special reservation via these numbers at +63 9056377181. Although booking a reservation is not actually necessary, it is advised to experience smooth dining at Elephant Grounds.
Conclusion
To conclude my overall experience here at Elephant Grounds, I can say that it is actually something that you can recommend to your friends but not for everyone. It has a distinct taste of exquisiteness from the various collections on its menu that are perfect for people who love Thai dishes and other flavorful Asian cuisines. But what I love in this restaurant is their diversity in curating well-crafted meals that feature Western cuisines so you will never run out of options in what to eat according to your mood and vibe. What I also lobe in this restaurant is they have a website that is very accessible and easy to navigate for people who want to know more about them, their address is even displayed on their website along with the contact number you can call for reservations and inquiries. I think that sums up my entire experience and it was a fun and adventurous time I had here at Elephant Grounds.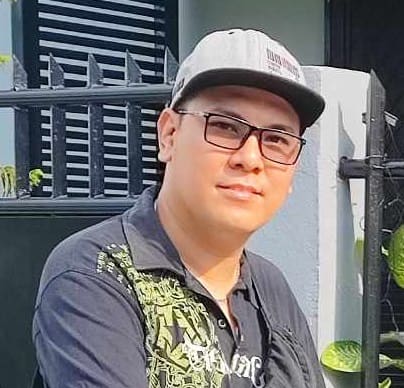 Hi! I'm Nivek Strife, the person who made MenuPH. I'm the one who added most of the popular menus you see on this website, and I really hope you enjoy them! Feel free to check them all out.
Growing up, I was surrounded by lots of tasty foods, like the classic Adobo and the sweet Leche Flan. That love for the many flavors of the Philippines is what got me excited about adding to MenuPH. When I learned how to make websites, I saw the need for a place to show off all the amazing Filipino dishes, and that's how MenuPH started.
MenuPH isn't just a website; it's like a fun journey into food. I've teamed up with famous chefs and found great places all over the Philippines to bring you a bunch of menus that show off the best of Filipino cuisine. Whether you're into the usual dishes or new twists, MenuPH is here to guide you through the rich world of Filipino flavors.
With MenuPH, my aim is to help local businesses, talk about good food choices, and make a group of friends who love food. No matter if you like fancy restaurants or street food, MenuPH has something for you. Come join me on this food adventure as we find great places, taste real flavors, and enjoy the unique food traditions that make the Philippines awesome.