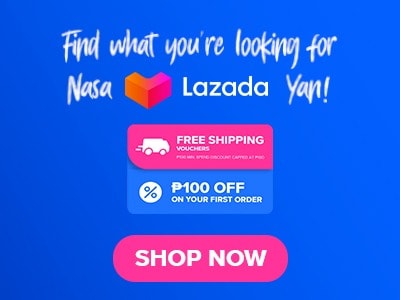 Looking for a budget-friendly place to enjoy delicious and popular Korean-inspired dishes? Then Kaya Korean is the best place that you could go to. This restaurant provides locals and tourists with a wide variety of delicious and authentic Korean dishes that aren't too heavy on their budget. Kaya Korean offers a wide array of menu that showcase the vibrant flavors and traditional cooking methods of Korea, some of them are pretty popular like the samgyupsal, galbi, and mandu items. And with the restaurant's focus on traditional Korean cooking techniques and using high-quality ingredients, Kaya Korean continues to serve Filipinos delicious Korean dishes making them the go-to place for Korean lovers in the said country.
Below, you'll find the updated list of Kaya Korean menu prices.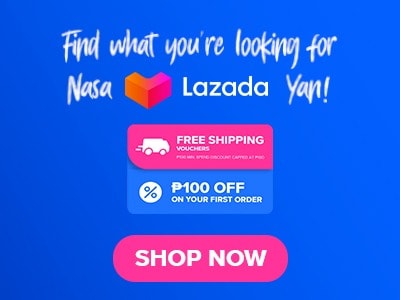 Menu Items
Price (PHP)

Starter

Kaya Salad
350
Kaya Modeumjoen
440
Sengsun Jeon
360
Yook Hoe
495
Haemul Pajeon
390

House Specialties

Kalbi Jjim
410
Alamang Bibimbap
370
Bibimbap
350
Jjin Mandoo
370
Goon Mandoo
365
Mandoo Gook
390
Bossam
940

Grilled Specialties

Seng Kalbi
1050
Kalbi Gui
1030
Ggot Kalbisal
1080
Ggot Deungsim
1100
Samkyupsal
390
WuSamKyup
400
La Galbi
690
Yangnyeom Samkyupsal
390

Set Menu

Set 1
700
Set 2
990
Set 3
790
Set 4
1160
Dweji Bulgogi
390
Bulgogi
410
Dweji Kalbi
400
Bassak Bulgogi
390
Dak Bulgogi
350

Noodles

Japchae
320
Beef Ramyun
250
Haemul Ramyun
290
Mool Nengmyun
390

Jeongol

Boode Chige
720

Seafood

Chulpan Sewu
360
Ojingo Bokkum
520
Yun U Gui
470
Sewu Twigim
330
Godeungo Gui
330

Others

Gyeran Jjim
210
Tukboggi
280
Kimbap
255
Dooboo Twigim
220
Dooboo Kimchi
420

Soup with Rice

SamGyeTang
830
Soondoobu Chige
370
Kimchi Chige
370
Dwenjang Chige
370
YookGyeJang
390
Doobu Chige
370
Kalbi Tang
410

Rice

Bulgogi Deopbap
330
Bokkumbap
220
Chicken Katsu
350
Korean rice
70
Maneul Bokkumbap
170
Kimchi Bokkumbap
250
Mango Kimbap
250
Beef Kimbap
250
Jjukkumi Bokkum
520
About Kaya Korean
Kaya Korean is a Korean restaurant in the Philippines that specializes in serving a wide variety of authentic dishes inspired from Korean cuisine. The restaurant's menu has its roots traced back to the culinary traditions of Korea, aiming to provide a delightful and immersive Korean dining experience for its customers. The restaurant is known for its commitment to using high-quality ingredients and traditional cooking methods, ensuring that each dish reflects the true essence of Korean cuisine. Apart from the delicious Korean dishes, Kaya Korean also takes pride in its warm and welcoming ambiance, creating an inviting space for diners to indulge in a truly authentic Korean dining experience.
Kaya Korean Menu Best Seller
This menu is filled with a wide variety of authentic Korean dishes that are affordable making them the most ordered items at Kaya Korean.
Yook Hoe – It is a traditional Korean beef tartare dish made from raw beef finely minced and mixed with various seasonings. The beef is served with a raw egg yolk on top and garnished with sliced pear or cucumber, giving it a refreshing and slightly sweet flavor. The dish is enjoyed with a side of sesame oil and a spicy chili sauce called gochujang, allowing diners to customize the flavor according to their preferences.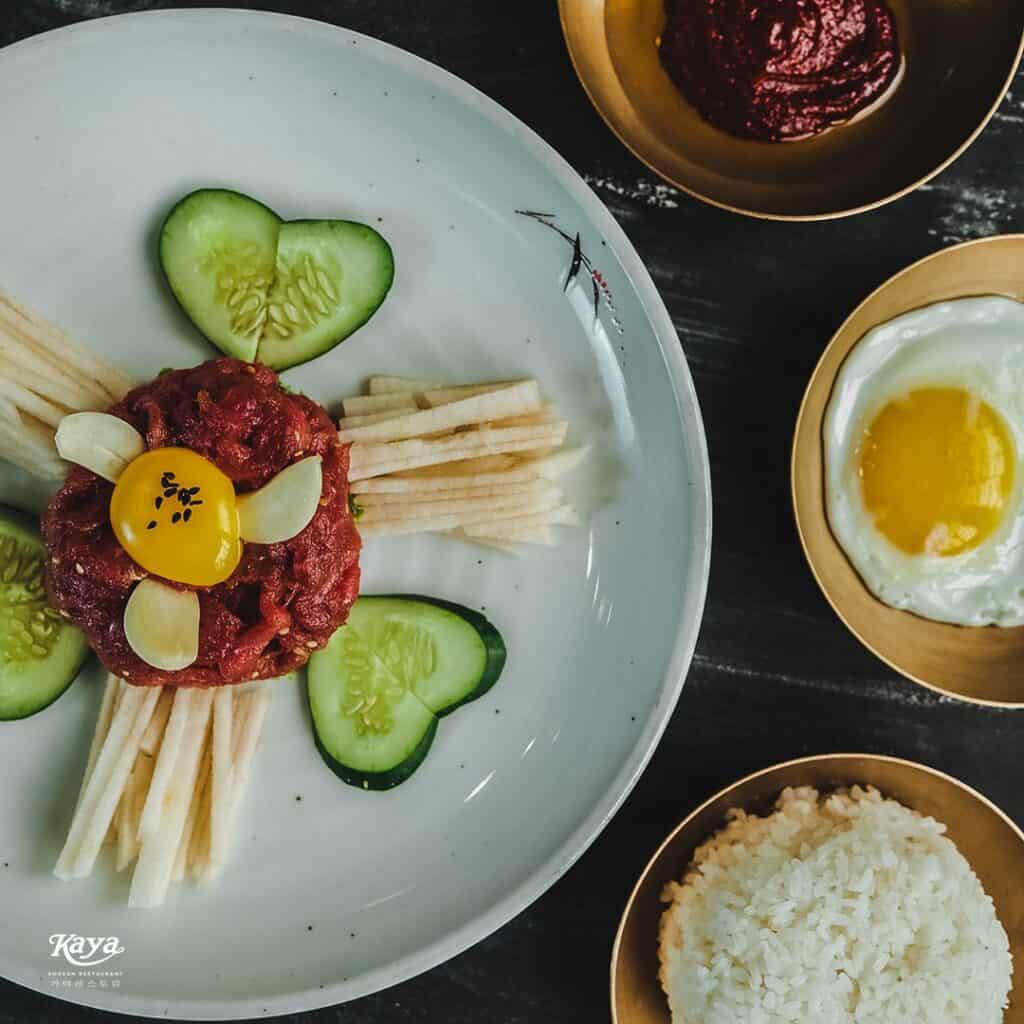 Bibimbap – It consists of a bowl of steamed rice topped with various sauteed and seasoned vegetables, marinated beef, and often a fried egg on top. The components are artistically arranged in sections around the rice and served with a gochujang sauce for added spiciness.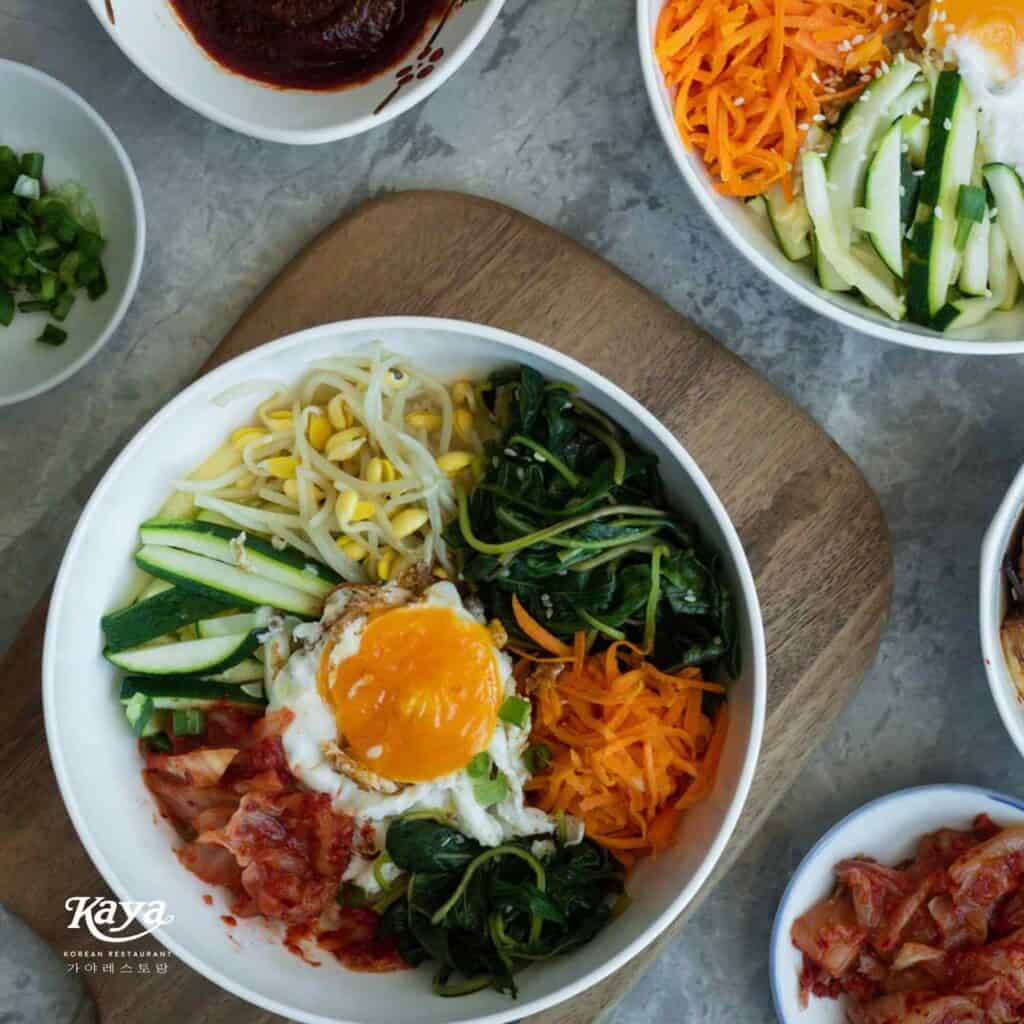 Samkyupsal – The name samgyupsal translates to three layers of fat and meat, referring to the pork belly's distinct layers that are accompanied by various side dishes, lettuce leaves for wrapping, and a selection of dipping sauces. The tender and juicy meat, coupled with the crispy texture of the grilled pork belly, makes Samgyupsal a beloved dish for many Korean food lovers in the Philippines.
La Galbi – The name "La Galbi" is derived from the Korean pronunciation of "Los Angeles Galbi," as the dish became popular in Korean communities in Los Angeles. The beef short ribs are marinated in a sweet and savory sauce, often containing soy sauce, sugar, garlic, and other seasonings, while the grilling process caramelizes the marinade, resulting in tender and flavorful meat with a delightful charred exterior.
Gilled Specialties
This menu is filled with an array of grilled dishes that would make for a perfect pair of beers.
Seng Kalbi – It is a delicious Korean grilled beef dish menu that is marinated in a flavorful sauce made from soy sauce, garlic, ginger, sugar, and sesame oil giving the beef a tender texture. Seng Kalbi is served with lettuce wraps, where you can place a piece of the grilled beef, add some rice, and wrap it in the lettuce leaf before enjoying it as a delightful and interactive eating experience.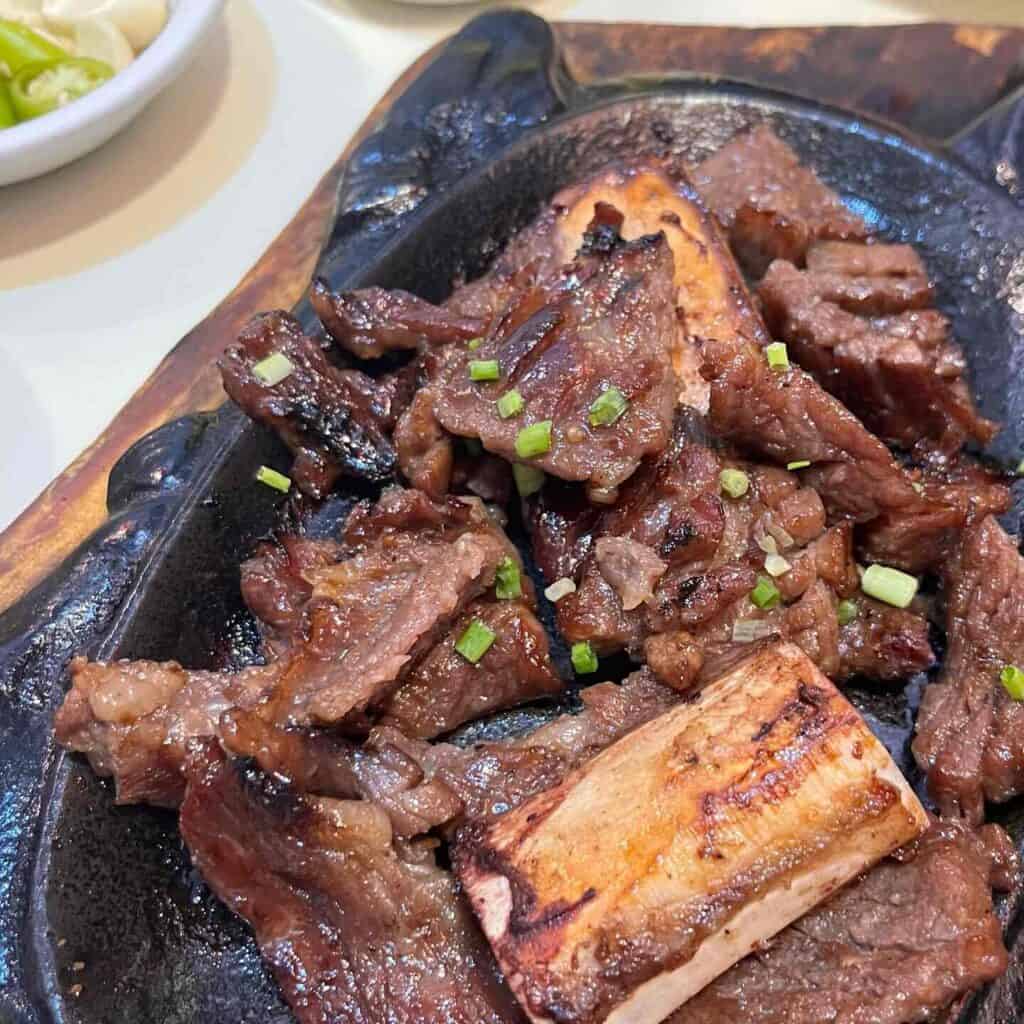 Kalbi Gui – This menu of Kaya Korean is made up of beef ribs that are marinated in a sauce similar to Seng Kalbi, but the primary difference is that Kalbi Gui uses beef short ribs cut into individual pieces rather than the long strips used in Seng Kalbi. The result is equally delicious with the same mouthwatering flavors of the marinade, caramelized on the grill to perfection.
Ggot Kalbisal – Ggot Kalbisal, also known as "Galbi Sal," refers to the boneless beef short ribs. Unlike traditional Kalbi Gui, where the meat is left on the bone, Ggot Kalbisal offers tender and boneless slices of beef short ribs which makes it easier to eat without worrying about the bones.
House Specialties
This menu is filled with dishes that can be called Kaya Korean's signature dishes, mostly made up of mandoo items or buns.
Jjin Mandoo – This steamed bun is filled with a mixture of ground meat, vegetables, and various seasonings, creating a savory and flavorful filling. The dough used to encase the filling is made from a combination of flour and water, resulting in a soft and slightly chewy texture after steaming.
Goon Mandoo – Like Jjin Mandoo, Goon Mandooare typically filled with a combination of ground meat, vegetables, and seasonings, the only difference is that these dumplings are fried rather than being steamed. The frying process provides these buns an exciting crunch to them with a slightly different taste when compared to the other dumplings.
Mandoo Gook – These dumplings are similar to Jjin and Goon Mandoo in terms of their fillings, which usually consist of ground meat, vegetables, and seasonings. Mandoocan comes in various shapes and sizes, ranging from small bite-sized versions to larger ones that are more substantial as a main dish.
Seafood
Kaya Korean's seafood menu brings you lots of different Korean dishes that are all about seafood. These dishes are inspired by how they cook things in Korea, and they use special Korean ingredients. Here are some of the yummy dishes you can try: Jjukkumi Bokkum, Chulpan Sewu, Ojingo Bokkum, Yun U Gui, Sewu Twigim, and Godeungo Gui. My opinion? It is really interesting and offers a chance to taste a variety of Korean seafood dishes that are cooked in traditional ways!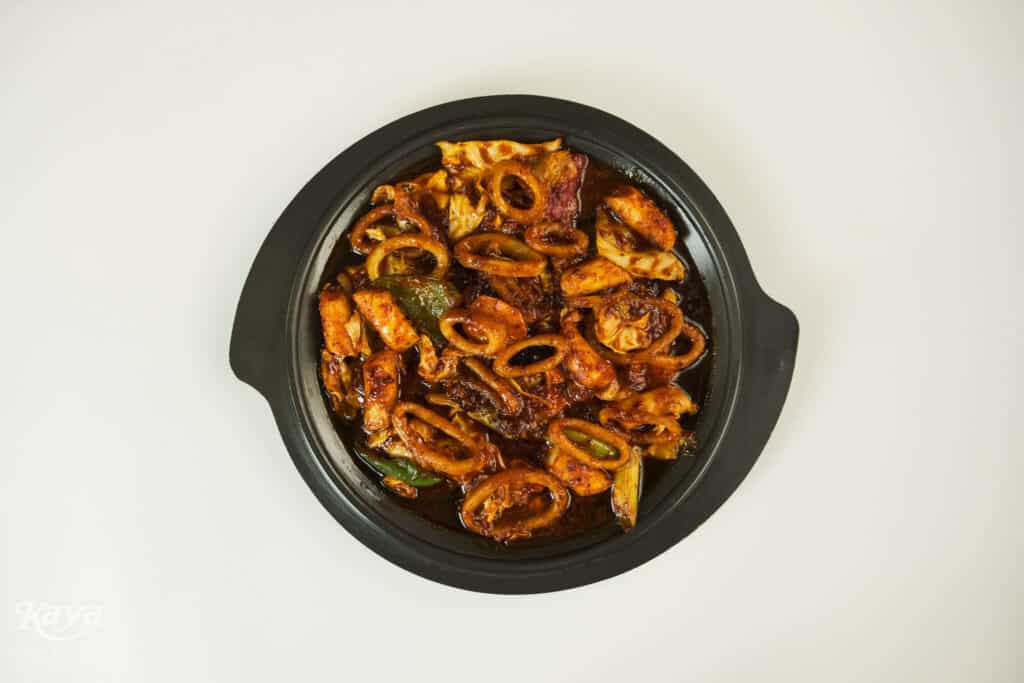 Jeongol
Kaya Korean's Jeongol menu is like a treasure trove of tasty hot pot dishes. Imagine a big pot filled with all sorts of yummy ingredients simmering together. It's like a cozy food party that warms you up and makes you feel so happy inside. These hot pots have lots of different flavors and ingredients that come together to create a delicious and comforting experience.
As for Jeongol in general, it's a special way of cooking where people share a big pot of bubbling goodness right at the table. Everyone gets to pick their favorite things to put in the pot, like meat, vegetables, and noodles. Then, as the pot simmers away, all the flavors mix and mingle, making the broth super tasty. It's not just about the yummy food, but also the fun of cooking and eating together. So, if you're looking for a heartwarming and delightful meal, their Jeongol menu is a great choice to try something new and exciting!
Kaya Korean Menu Delivery
When you want Korean food but don't want to leave home, Kaya Korean's menu delivery is here to save the day! It means you can order all your favorite Korean dishes and have them brought right to your doorstep. You don't have to go out, and you still get to enjoy delicious meals just like in the restaurant. You might be able to use delivery services like FoodPanda to make it super easy.
Kaya Korean Social Media Pages
When you show your support, it makes the people at Kaya Korean really happy and motivated to make amazing Korean food for you. They want to give you a real taste of Korea, right at your own table. So, don't wait! You can become a part of the Kaya Korean community by following their social media accounts and enjoying a journey of tasty adventure. It's like a food exploration that's super exciting and super yummy. By joining them, you can also get the newest updates they share, which is pretty cool!
Facebook: https://www.facebook.com/kayarest/
Instagram: https://www.instagram.com/kayakoreanrestaurant/
Email: [email protected]
FAQs
What is Kaya Korean cuisine?
Kaya Korean is a Korean restaurant that specializes in Korean-inspired dishes at a very affordable price.
What are some popular Kaya Korean dishes?
Some of Kaya Korea's popular items are the Yook Hoe, Bibimbap, Mandoo Gook, Samkyupsal, and La Galbi.
Is Kaya Korean cuisine spicy?
Kaya Korean food items differ in taste and flavor, some are spicy, while some are not.
Can I find halal Kaya Korean cuisine options?
Yes, it is possible to find halal Kaya Korean cuisine options.
Conclusion
Kaya Korean is the perfect place to go to for food lovers that are looking for an authentic and immersive Korean dining experience. Their diverse menu offers a wide range of traditional Korean dishes, from flavorful stews and hearty rice bowls to sizzling BBQ and delightful street food. So, if you are looking to indulge in a memorable Korean culinary journey, look no further as Kaya Korean is undoubtedly the first place that you should visit.