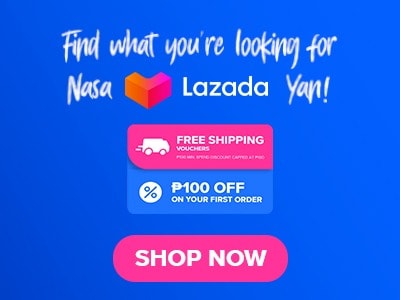 Milk tea becomes a new trend, especially in cold beverages. Milk tea is now one of the most famous in the market when it comes to drinks and obviously, there are a lot of improvements to this drink. Since we're now talking about milk tea have you ever found yourself craving it? I know a brand where you can have one of the best milk tea that you can find in the market at the same time affordable. Ever heard about Gong Cha? If not this is a milk tea brand that starts in Taiwan, their milk tea is delicious And when it comes to location, no worries you can easily find them almost everywhere especially if you're living in the metro. If you're a milk tea lover I'm pretty sure you'll be interested in this one. The Gong Cha menu is a great option to quench your thirst, especially with tropical weather like in our country.
This brand is one of the best milk tea that you can find on the market. The quality of their milk tea is really good as they won't compromise the taste of their brand. contacting them is easy as well, they have a website that is always open for comments and suggestions. Personally, I like almost all of their drinks. Let us not prolong things here people, No more further ado Let's talk about Gongcha a milk tea brand that creates a name in our market. Let's start!
Below, you'll find the updated list of Gong Cha menu prices.
Menu Items
Price (PHP)

House Special

Matcha milktea medium
115
Matcha milktea large
130
Milk alisan tea medium
95
Milk alisan tea large
110
Milk black tea medium
95
Milk black tea large
110
Milk brown sugar BT medium
115
Milk brown sugar BT large
130
Milk chocolate medium
105
Milk chocolate large
125
Milk coffe medium
145
Milk coffee large
165
Milk earl gray tea medium
95
Milk earl gray tea large
110
Milk golden ovaltine medium
105
Milk golden ovaltine large
115
Milk green tea medium
95
Milk green tea large
110
Milk mango alisan tea medium
125
Milk mango alisan tea large
140
Milk milktea medium
125
Milk milktea large
140
Milk taro medium
105
Milk taro large
125
Milk wintermelon medium
95
Milk wintermelon large
105
Oreo tea medium
135
Oreo tea large
150
Strawberry milk smoothie medium
130
Strawberry milk smoothie large
150

Choco Loco

Banana chocolate medium
100
Banana chocolate large
120
Chocolate milk medium
90
Chocolate milk large
105
Earl gray chocolate medium
95
Earl gray chocolate large
115
Golden ovaltine medium
90
Golden ovaltine large
105
Hot chocolate milk medium
90
Hot golden ovaltine medium
90
Matcha chocolate medium
120
Matcha chocolate large
130
Matcha oreo chocolate medium
125
Matcha oreo chocolate large
135
Salted caramel chocolate medium
90
Salted caramel chocolate large
105
Strawberry chocolate medium
100
Strawberry chocolate large
115
Strawberry oreo chocolate medium
125
Strawberry oreo chocolate large
135

Wintermelon Mania

Banana wintermelon medium
100
Banana wintermelon large
115
Choco wintermelon medium
95
Choco wintermelon large
110
Lemon wintermelon medium
85
Lemon wintermelon large
100
Passion fruit wintermelon medium
100
Passion fruit wintermelon large
115
Wintermelon alisan tea medium
85
Wintermelon alisan tea large
100
Wintermelon milk medium
90
Wintermelon milk large
105
Yakult wintermelon medium
100
Yakult wintermelon large
115

Coffee Special

Butterscotch coffee medium
120
Butterscotch coffee large
135
Caramel coffee medium
125
Caramel coffee large
140
Hot caramel coffee medium
125
Hot mocha coffee medium
125
Hot special milk coffee medium
85
Mocha coffee medium
125
Mocha coffee large
140
Oreo mocha coffee medium
115
Oreo mocha coffee large
135
Special milk coffee medium
85
Special milk coffee large
95

Ice Cream Special

Ice cream chocolate medium
120
Ice cream chocolate large
135
Ice cream milktea medium
110
Ice cream milktea large
125
Ice cream tea medium
95
Ice cream tea large
110

Ice Smoothies

Banana choco ice
130
Brown sugar
110
Brown sugar large
140
Butterscotch
130
Butterscotch large
145
Chocolate ice with pearl
115
Honey dew ice
115
HS caramel milk
150
HS earl gray chocolate
150
HS matcha milk
150
Mango ice with pearl
135
Matcha chocolate
130
Matcha ice
135
Matcha oreo chocolate ice
140
Milk ice with PJ & FJ
115
Oreo choco ice
135
Oreo vanilla ice
135
Passion fruit green tea
130
Strawberry banana ice
130
Strawberry choco ice
130
Strawberry oreo chocolate
130
Taro ice smoothie
115
Wintermelon ice
110

Fruit Tea

Honey lemon tea medium
95
Honey lemon tea large
110
Hot honey lemon tea medium
95
Hot lemon green tea medium
75
Lemon green tea medium
75
Lemon green tea large
85
Lychee green tea aloe large
110
Mango alisan tea medium
95
Mango alisan tea large
110
Passion fruit GT with pearl and fruit jelly medium
95
Passion fruit GT with pearl and fruit jelly large
110
Peach green tea medium
85
Peach green tea large
100
Strawberry black tea medium
95
Strawberry black tea large
110

Fruit Series

Banana milk medium
90
Banana milk large
105
Honey dew milk medium
95
Honey dew milk large
110
Lemon juice with aloe medium
90
Lemon juice with aloe large
105
Peach juice and fruit jelly medium
95
Peach juice and fruit jelly large
110
Strawberry banana medium
100
Strawberry banana large
115
Strawberry lime medium
110
Strawberry lime large
130
Strawberry matcha latte medium
135
Strawberry matcha latte large
150
Strawberry taro medium
130
Strawberry taro large
150
Taro milk medium
95
Taro milk large
110

Brewed Tea

Alisan tea medium
60
Alisan tea large
70
Honey green tea medium
75
Honey green tea large
85
Hot alisan tea medium
60
Hot honey green tea medium
75
Hot taiwan black tea medium
60
Hot taiwan green tea
60
Taiwan black tea medium
60
Taiwan black tea large
70
Taiwan green tea medium
60
Taiwan green tea large
70
Yakult green tea medium
95
Yakukt green tea large
110

Extra

Aloe
32
Coconut jelly
21
Coffee jelly
21
Fruit jelly
21
Gong cha milk cream
42
Grass jelly
21
Ice cream
32
Oreo crumbs
27
Pearl jelly
16
Pudding
21
Splenda sweetener
6
About Gong Cha
Gong Cha was founded in Kaoshiung Taiwan on the year 2006 by Wu Zhenhua. The name of this shop means tribute to Gong and tea for Cha. (Tribute tea) Its first international store was established in 2009 by a Hong Kong native who lived in Taiwan for years. As of 2012 it becomes popular and has 46 stores already but unfortunately, those stores decrease to just five because of some health and safety scandals.
One of the scandals is the DEHP. This is a plasticizer that can be used to improve the appearance of the product. Study shows that consuming this kind of chemical will affects male genital development and also heart problem, luckily they proved that their product doesn't contain DEHP but still, the sale decreased by 30%.
In 2017 seventy percent of the ownership was sold to the Korean franchise owner so their headquarters was set in Korea promising that they will change everything but not the taste in 2019 TA Associates agree to provide investment to Gong Cha Korea then later brought 100% of the company. The UK company GC group BIDCO limited brought the remaining 30% in the same year changing the name to Gongcha global in 2020 then eventually moving the headquarters to the United Kingdom.
Gong Cha Menu Best Seller
Here are some of the best seller's menus of Gong Cha here in the country.
Milk Tea with Pearls – This classic milk tea with pearls is the best that you should order when it comes to milk tea. Nothing beats the classic right? And this milk tea will give you the satisfaction that you are looking for when you're craving milk tea. Not too strong but satisfying the pearls also give excitement to the experience. A must-try.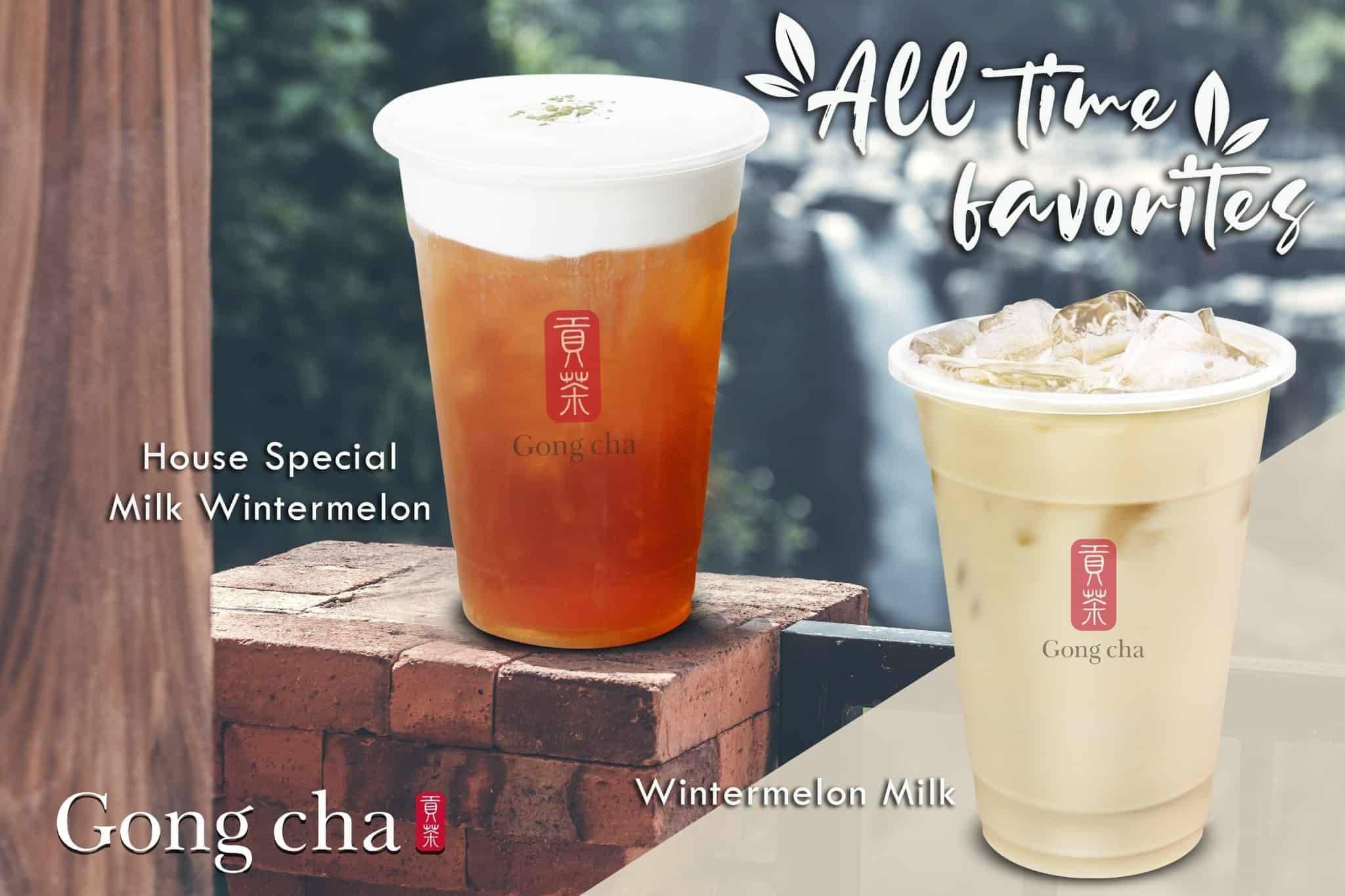 Wintermelon Milk – Wintermelon milk is one of the best Gong Cha menu if you want a milk tea that is lighter than a typical milk tea taste. So if you're not a fan of the strong flavor of milk tea but still want to try it then this is the one for you. Creamy and milky and the flavor is just right for beginners. Recommended for those who love to explore and experience the difference in every sip.
HS Milk Wintermelon – It is a little strong for me but it also tastes really good. The distinctive taste of the tea and the goodness of the milk in this Gong Cha menu, are just lovely. Surprisingly Really good and something that you will crave when you try this one. Also great with oreo crumbs for a more satisfying taste.
Oreo Milk Tea – This yummy treat for sweet cravings tastes really good. Actually my personal favorite. The combination of flavors is just something. This one is a must-try and I can assure you that this would be your favorite on your first sip. Not recommended for people who don't like too sweet drinks though.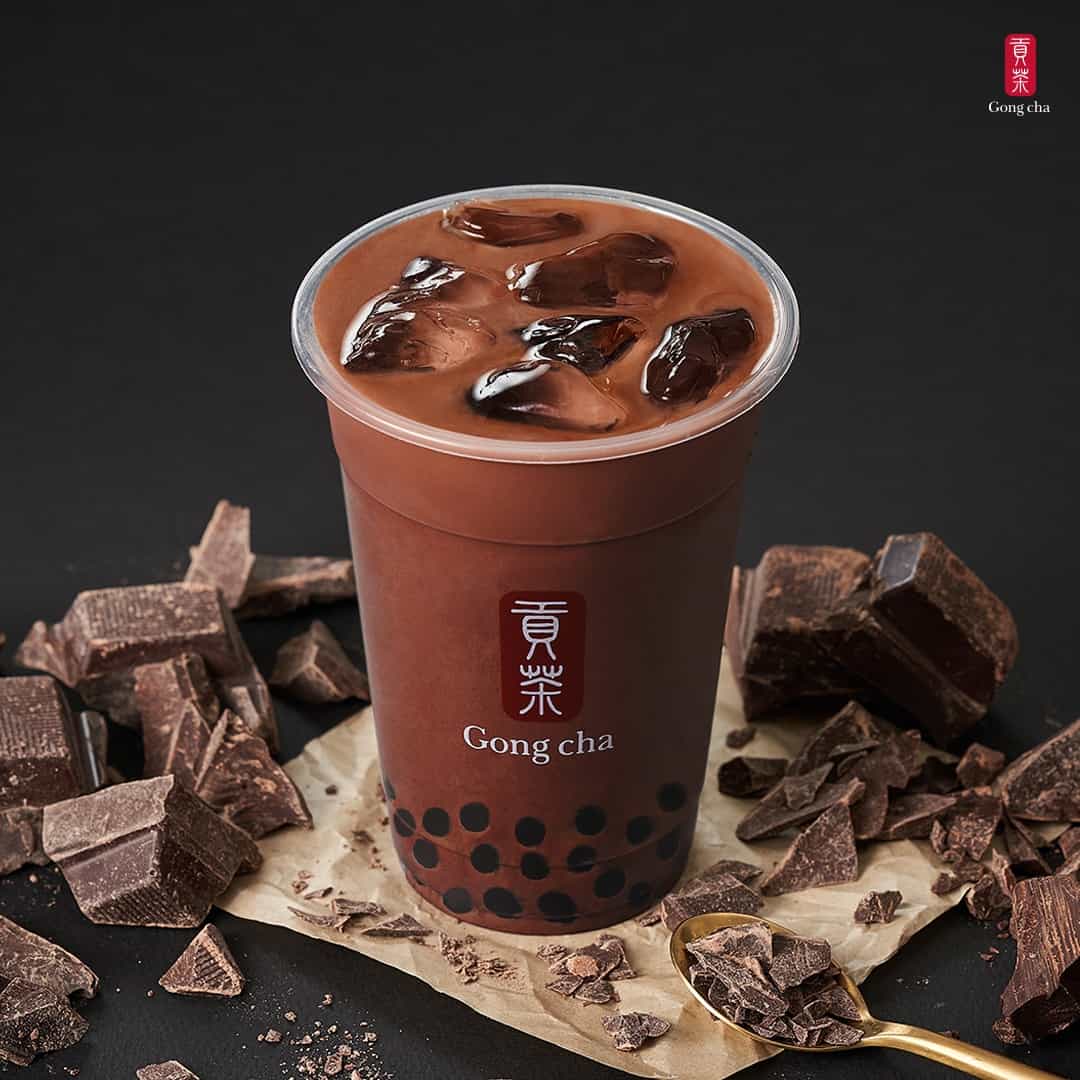 Chocolate Milk – This Gong Cha menu is actually just basic chocolate milk but the special thing about this is the way they made this drink. The quality of the chocolate that they use is really good. It is a gorgeous drink simple and easy and also a safe choice if you can't decide what to get on their menu.
Gong Cha Best Seller Coffee
Coffee lovers must be happy to know that the Gong Cha coffee series are now available in the market. They have different flavors to offer and here are the five best-selling coffee series of Gong Cha.
Caramel Coffee
Mocha Coffee
House Special Milk Coffee
Oreo Mocha Coffee
Special Milk Coffee
Gong Cha Promo
Gong Cha is generous enough to give their customers promo discounts from time to time. One of those promos is the Payday half-pay promo which is available for delivery orders. They have a lot of promotions that you can take advantage of but take note that those can change, it only depends on the season or occasion. To know more about their promo you must follow or like their social media accounts to be updated.
Gong Cha Menu Delivery
Ordering your favorite Gong Cha item can be easy simply by getting to their website at http://gongcha.ph/ or you can use third-party delivery services like Food Panda and Grab Foods or other delivery services that are available in the market these days.
Social Media Pages
Do you want to make sure that you have the latest Gong Cha promo, and news about it? In that case, we highly encourage you to follow their social media pages below:
Facebook: https://www.facebook.com/gongcha.ph/
Instagram: https://www.instagram.com/gongchaphils/
Twitter: https://twitter.com/gongchaphil/
FAQs
Is Gong Cha Korean or Chinese?
Gong Cha was established in Kaohsiung Taiwan, therefore Gong Cha is a Chinese brand and not Korean.
Why is Gong Cha so popular?
Gong Cha became popular because they use fine and quality ingredients for their products, and they serve delicious drinks at affordable prices without compromising the quality.
What does Gong Cha mean?
Gong means tribute and cha means tea so Gongcha means tribute tea.
Conclusion
One of the best milk tea shops that serve good-tasting milk tea. The service is great and the staffs are very okay. The experience is worth it, especially the Gong Cha menu and its milk tea with pearls. Crews know what exactly you need. We don't have to wait for a very long time for them to serve our drink and that's a plus as well. Highly recommended for people who are willing to try different beverages and also for milk tea lovers. Also for coffee lovers since they have coffee series as well.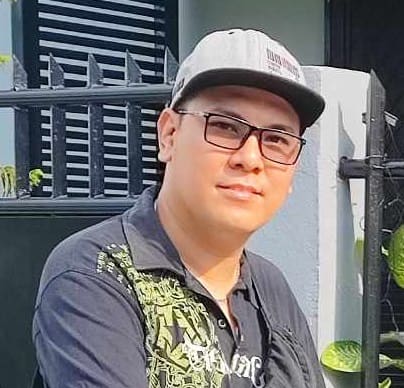 Hi! I'm Nivek Strife, the person who made MenuPH. I'm the one who added most of the popular menus you see on this website, and I really hope you enjoy them! Feel free to check them all out.
Growing up, I was surrounded by lots of tasty foods, like the classic Adobo and the sweet Leche Flan. That love for the many flavors of the Philippines is what got me excited about adding to MenuPH. When I learned how to make websites, I saw the need for a place to show off all the amazing Filipino dishes, and that's how MenuPH started.
MenuPH isn't just a website; it's like a fun journey into food. I've teamed up with famous chefs and found great places all over the Philippines to bring you a bunch of menus that show off the best of Filipino cuisine. Whether you're into the usual dishes or new twists, MenuPH is here to guide you through the rich world of Filipino flavors.
With MenuPH, my aim is to help local businesses, talk about good food choices, and make a group of friends who love food. No matter if you like fancy restaurants or street food, MenuPH has something for you. Come join me on this food adventure as we find great places, taste real flavors, and enjoy the unique food traditions that make the Philippines awesome.