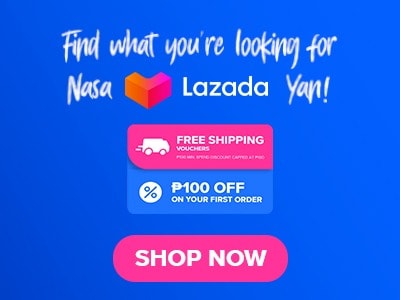 Ready for your next food escapades? Are you looking for something good, delicious, and affordable? No worries I got you. If you are looking for something new, Oh My Chicken offers good food the best milk teas, and Taiwanese chicken. Wondering if they match the taste? Actually based on my own experience working and living in Taiwan for 6 years they do match. Seriously milk tea and chicken are such a perfect combo. Oh My Chicken menu offers delicious and mouthwatering Taiwanese chicken that is really perfect with their milk tea. Years ago I didn't expect them to be a perfect match but after learning how it taste like I can assure you guys that the saltiness and creaminess are perfect. In this article we are going to talk about Oh My Chicken, their menu bestseller, and of course their prices. So if you're already interested let's go!
Below, you'll find the updated list of Oh My Chicken menu prices.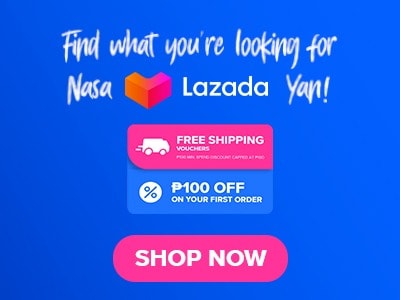 Menu Items
Price (PHP)

Promo Rice Meals

Famous Taiwanese Bento (With 1 Large Special Made Iced Tea)
400
Regular Steak + Rice + Special Made Iced Tea
270
Large Popcorn + Rice + Special Made Iced Tea
260
1pc Leg + Rice + Special Made Iced Tea
220
1pc Wing + Rice + Special Made Iced Tea
220

Chicken Bucket Meal

Chicken Popcorn (350g)(Free 3 Sauces)
380
Mix And Match Bucket (Original)(Free 1 Gravy)
490
Mix And Match Bucket (Sprinkle Cheese)
490
Mix And Match Bucket (Honey Mayo)
490
Mix And Match Bucket (Sweet Garlic)
490
Mix And Match Bucket (Soy Garlic)
490
Mix And Match Bucket (Spicy Honey)
490

Taiwanese Chicken Snacks

Oh My Chicken Steak
170
Oh My Chicken Popcorn
140
2pcs Oh My Chicken Legs
190
2pcs Oh My Chicken Wings
190
Fresh Crispy Squid With Spicy Honey Sauce (Daily Catched)
250

Taiwanese Street Food

Taiwanese Sausage
70
Gan Mei Sweet Potato (150g)
108
Taiwanese Kikiam
108

Taiwanese Beverages

1l Special Made Ice Tea W/White Jelly
170
Black Sugar Fresh Milk With Pearl
140
Mango Fresh Milk
140
Mango Yakult
140
Strawberry Fresh Milk
150
Matcha Fresh Milk
160
Refreshing Lemonade
110
Special Made Ice Tea
110
Calamansi Lemonade
120
Double Burst Passion Fruit Tea (Regular)
140
Peach Four Season Tea W/White Jelly
120
Green Lemonade With White Jelly
120
1l Milk Tea (With Free 4 Toppings)
220
Black Sugar Milk Tea With Pearl And Grass Jelly
130
Kiwi Green Tea
150

Add Ons

Extra Rice
40
Extra Honey Mayo
20
Extra Spicy Honey
20
Extra Gravy
20
About Oh My Chicken
Oh My Chicken is a place that serves Taiwanese street foods, milk tea, and fruit drinks. This establishment is a franchise from Taiwan that is also considered one of the best stores that sell milk tea and chicken. And since they are a foreign franchise Oh My Chicken is also using ingredients directly from Taiwan to keep their authentic taste and quality. Oh My Chicken not only serves chicken but also various Taiwan street foods like squid and steak.
The chicken and also the steak come in 5 different flavors to choose from, those are honey mayo, macha mayo, spicy honey sauce, gravy, and strawberry mayo. The great news is you don't have to go to Taiwan to taste the most authentic street foods of Taiwan since they already have branches in some parts of the Greater Manila area. Taiwanese street foods like chicken pops are a must try in this restaurant so if you're planning on visiting their place chicken pops is what I recommend for you.
Oh My Chicken Menu Best Sellers
Here are some samples of Oh My Chicken best sellers as a guide if you don't have any idea on what to order once you visit their place.
Chicken Popcorn – Oh My Chicken's chicken popcorn is actually like small bite-size chickens that are really cute. You can order different flavors of their chicken popcorn but we ordered the barbecue flavor and the original one. The chicken is really crispy and very appetizing I like the original flavor since it really goes well with the honey spicy sauce. The barbecue can be enjoyed by itself since it is already flavorful with or without the dipping sauce. The chicken is tender and juicy inside but crunchy on the outside. You'll definitely enjoy this one and can stop once you start eating it. This is a must-have on their menu as well.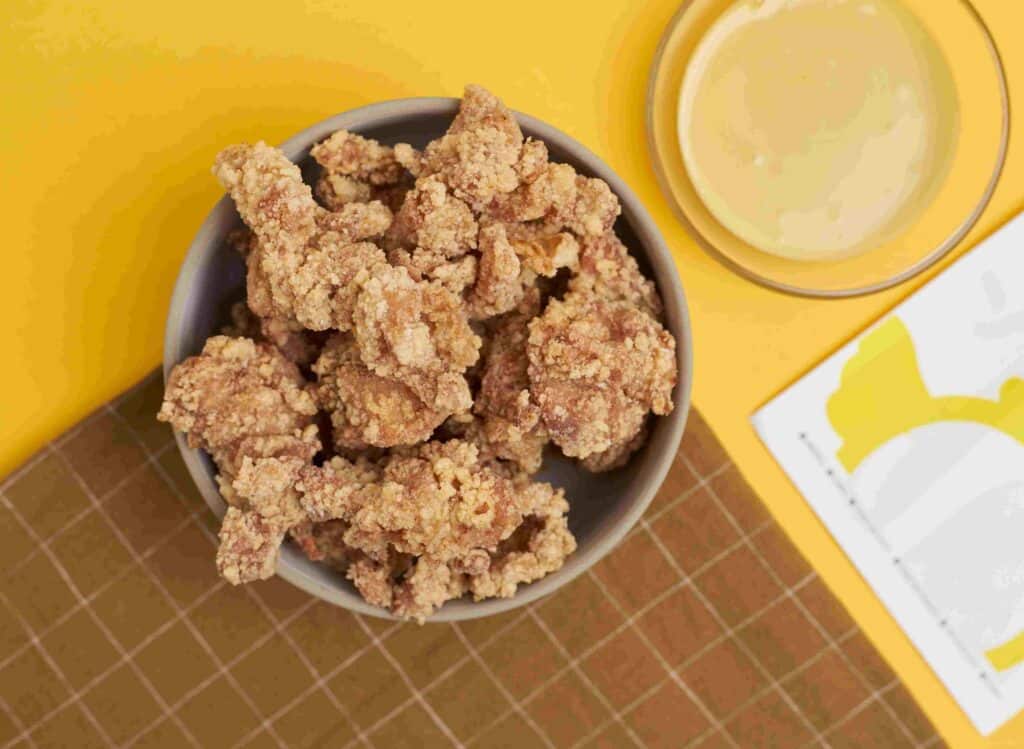 Steak – Oh My Chicken offers a steak menu as well and their steak is really delicious though not for those who love bloody steak since their steak was cooked well But if you're worrying about the steak being overcooked no it's not since it is neither too hard nor too tender to eat. The steak has three flavors to choose from they have matcha mayo, strawberry, and honey mayo flavors! Oh My Chicken version of steak looks so good but not just the appearance that counts since the steak tastes amazing. Really worth it to try and also one of their best sellers.
Squid – Upon visiting I also tried their squid and I am really impressed with the fact that their squid is really affordable and of course delicious. The squid goes well with the sauces available at Oh My Chicken. The meat of the squid is not gummy it is tender on the inside and crunchy on the outside just like their chicken. I tried it with and without the dipping sauce and it is still amazingly delicious.
Black Sugar Fresh Milk – The great news is Oh My Chicken also serves drinks just like their black sugar fresh milk, and this tastes so good. The tapioca pearls on this drink are cooked well that's why they are easy to chew, no worries about the sugar rush since the milk tea itself is not too sweet. Everyone should try this one because I'm sure you'll love it especially if you love milk tea. It's not surprising anymore that this one is included in their best sellers.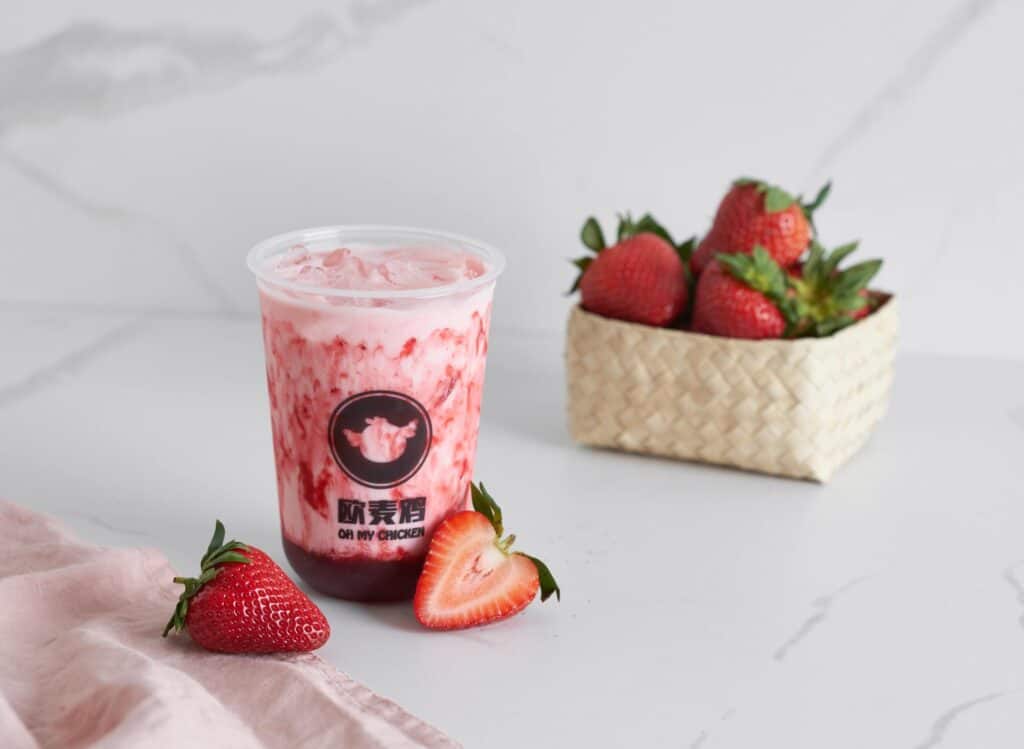 Oh My Chicken Menu Delivery
Now, indulging in the flavors of your beloved Taiwanese street food at Oh My Chicken is as effortless as can be. All it takes is a few clicks on your smartphone using popular delivery apps like GrabFood or Foodpanda, which act as your helpful middlemen in bringing scrumptiousness to your doorstep. This method guarantees a seamless and trouble-free transaction, making your food journey all the more delightful.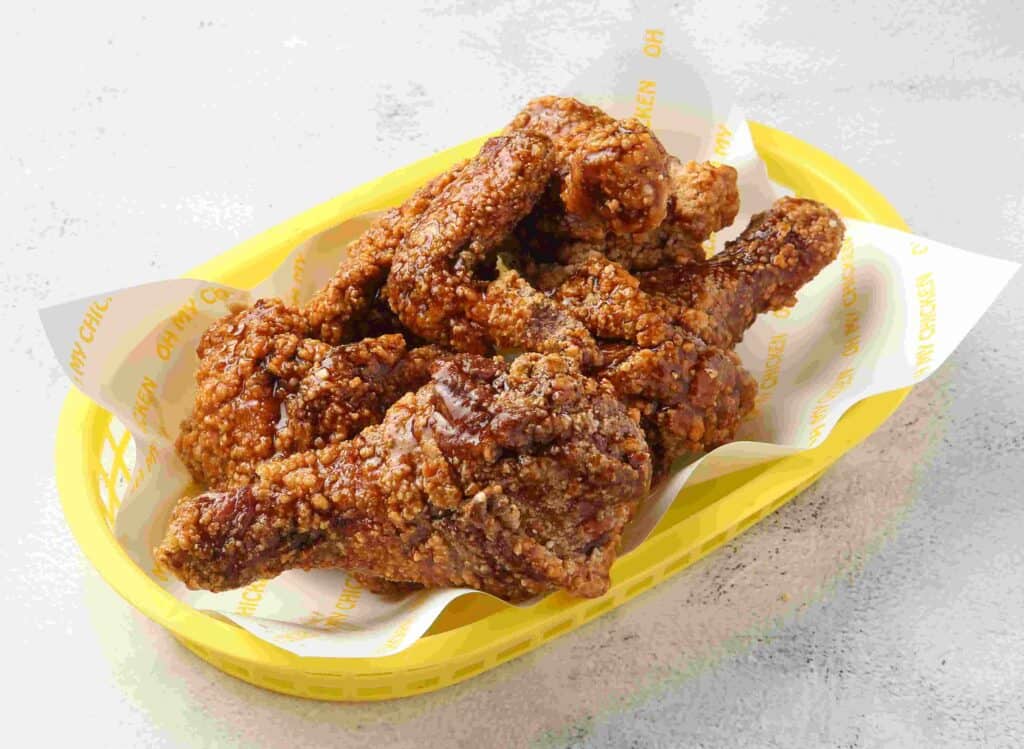 Social Media Pages
Join the flock and amplify your feed by following them on social media – it's not just a follow, it's a flavor-packed journey. Let's redefine how you experience chicken, one mouthwatering post at a time. Your taste buds deserve this level of indulgence, and your cravings will thank you!
Facebook: https://www.facebook.com/ohmychickenph
Instagram: https://www.instagram.com/ohmychicken.ph
FAQs
What are the operating hours of Oh My Chicken?
The operating hours of Oh My Chicken are from 10:00 in the morning until 9:00 in the evening from Mondays through Sundays.
Where is the location of Oh My Chicken?
Oh My Chicken can be located at Recto Avenue Sampaloc Manila inside Laperal Youniversity Suites. You can also find them in front of Chang Kai Shiek College and in Moa Arena.
Oh My Chicken. Are they halal-certified?
There's no data or record stating that Oh My Chicken is a halal-certified place, it leaves it to you guys if you think this place is halal-certified or not.
What is Oh My Chicken's contact number?
You can contact them at 09458765666
Why is Oh My Chicken popular?
Aside from those who miss the chicken in Taiwan just like me, Oh My Chicken is famous for their affordable and delicious chicken and other food items, and the drinks that they serve and also delicious.
Conclusion
Oh My Chicken really exceeds my expectations, I have to be honest with this one I'm a bit hesitant since I have tried other brands claiming that their products taste as authentic but Oh My Chicken gives me the nostalgic memories of eating chicken and milk tea in Taiwan when I was still living there. It tastes just like what I have in Taiwan and I'm not being biased here or something. Oh My Chicken menu has a lot of delicious food items that will surely tickle your tastebuds it is weirdly delicious, to be honest, but overall it's good. The crews are okay they serve fast and they are quite friendly the cool and relaxed atmosphere inside their restaurant is also a plus. Best place to hang out with Barkada or family without spending too much. Overall a great experience.