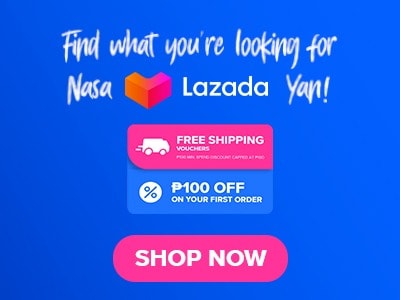 With all of the Japanese restaurants that are currently popping up in every corner of the city, it is hard to find the perfect place to have your favorite Japanese food in these restaurants. However, when it comes to recommending Japanese restaurants that highlight donburi, sushi, sashimi, and even bento sets, I might have the perfect restaurant for that so you don't have to stress yourself over it. Introducing Nonki and its well-valued menu that will provide you with unforgettable Japanese dining.
Below, you'll find the updated list of this Japanese restaurant's menu prices.
Menu Items
Price (PHP)

Donburi Rice Bowls

Oyako-don
325
Gyudon
425
Katsu Curry
480
Katsu-ju
365
Ten-ju
365
Una-ju
1,210

Maki Sushi

Maki Sushi Sampler
640
Spicy Roll
265
Unagi Mango Maki
455
Salmon Cheese Maki
380
California Maki
305
Crunchy Roll
270
Futo Maki
350
Nonki Maki Special
320
Salmon Maki Special
360
Kappa Maki
165

Sushi

Chirashi Sushi
640
Bara Chirashi
500
Fried Sushi
220
Unagi Sushi
420
Tamago Sushi
100
Sushi Sashimi Sampler 1,160

Sashimi

Salmon Sashimi
480
Tuna Sashimi
360
Spicy Sashimi
290
Sashimi Platter
4,400
Sashimi Sampler
1,245

Sushi Set

Sushi platter A
2,230
Sushi platter B
1,900
Sushi platter C
1,780
Sushi platter D
1,480
Sushi platter E
1,445
Sushi platter F
1,385
Sushi platter G
1,100

Fried

Ebi tempura
410
Tori Karaage
320
Agedashi Tofu
200
Tonkatsu
300
Tempura Moriawase
340
Kakiage
155
Hotate Ebi Katsu
220
Hire Katsu
300
Ika Ringo
420
Menchi Katsu
250
Kushi Katsu
220

Grilled

Gyoza
210
Chicken Teriyaki
290
Salmon Shioyaki
345
Saba Shioyaki
370
Ika Maruyaki
360

Izakaya

Izakaya Set A
1,310
Izakaya Set B
1,290

Nimono

Salmon Head Arani
430
Salmon Belly Arani
450

Teppanyaki

Beef Teppanyaki
850
Chicken Teppanyaki
415
Mix-Seafood Teppanyaki
570

Ramen

Shoyu Ramen
425
Spicy Beef Ramen
365

Soba

Cha Soba
370
Zaru Soba
315
Ten Zaru Soba
435

Salad

Kanikami Salad
205
Potato Salad
125
Salmon Salad
350

Rice

Nonki Chahan
215
Yakimeshi
130
Onigiri
195
Japanese Rice
90
Japanese Garlic Rice
105

Bento

Chicken Teriyaki Bento
450
Tonkatsu Bento
450
Sake Shioyaki Bento
370
Tori Karaage Bento
410
Shrimp Tempura Bento
370
Saba Shioyaki Bento
410
Hire Katsu Bento
370
Buta Shougayaki Bento
350
About Nonki
Nonki is a world of delicious and high-quality Japanese cuisine that hits the heart. It is a restaurant that provides you with a gateway of culinary excellence from their authentic Japanese flavors made by their skilled chefs. From sashimi up to donburi bowls, every bite of their collection is an exquisite flavor packed with an authenticity that honors tradition. They also offer various sets that are perfect to share with your family dining or friends to hang out with. A fulfilling experience and pleasurable dining await you here at Nonki.
Nonki Menu Best Seller
Embrace yourself for another magnifying adventure as we take a closer look at their menu bestseller that features the authentic and finest flavors of Japan.
Beef Teppanyaki – Indulge in these easy meals that feature the magical flavor of Beef Teppanyaki. It highlights tender strips of beef that are grilled to perfection and served in a medley of vegetables.
Gyoza – Never underestimate this bite-sized gyoza that features a burst in the most flavorful experience. It is fried to golden perfection and infused with a flavorful mixture of meat.
Chicken Teriyaki – Experience the harmony of the sweet and savory flavor of this Chicken Teriyaki that highlights a tender grilled chicken that creates a different level of smokiness and aroma.
Salmon Shioyaki – A haven for seafood enthusiasts! This salmon shioyaki features grilled salmon that is perfectly seasoned with an adequate amount of salt. It delivers a melt-in-the-mouth experience and it is also high in protein.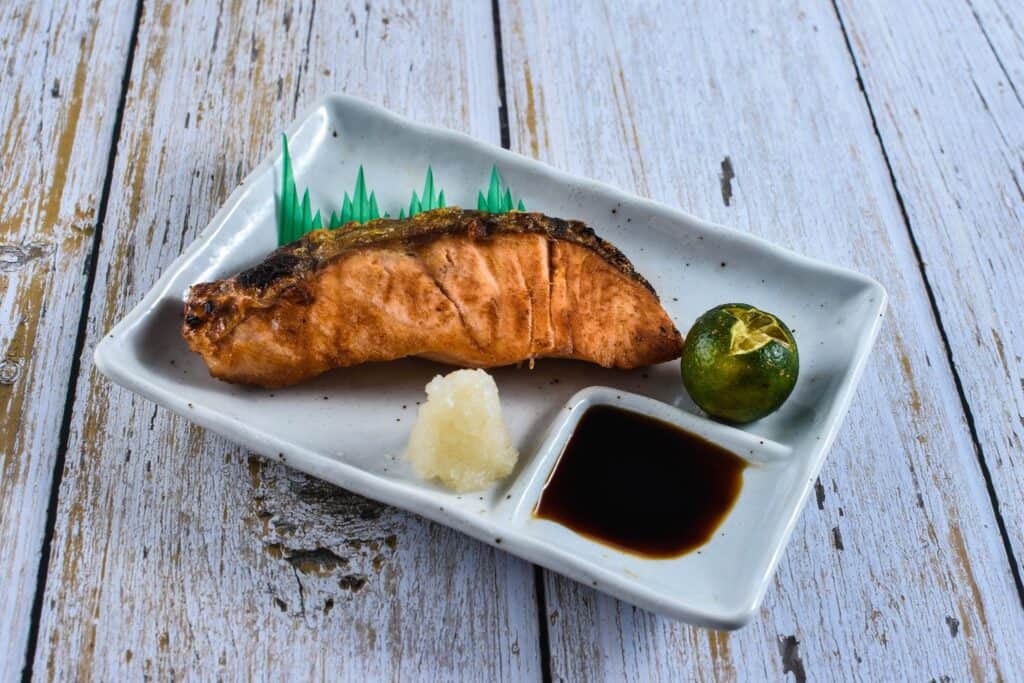 Saba Shioyaki – Treat yourself to this well-deserving meal that features a grilled mackerel highlight in its slightly salted natural taste. it is very simple but allows you to indulge in a flavorful experience.
Donburi Rice Bowls
You will never run out of options in this collection of Donburi Rice Bowls. It offers you a magnifying combination filled with delightful flavors and our staining textures.
Oyako-don – Starting this list with a very comforting bowl. It features a chicken and egg that simmers perfectly in a savory sauce. One of the must-tries that I can fully recommend in this collection.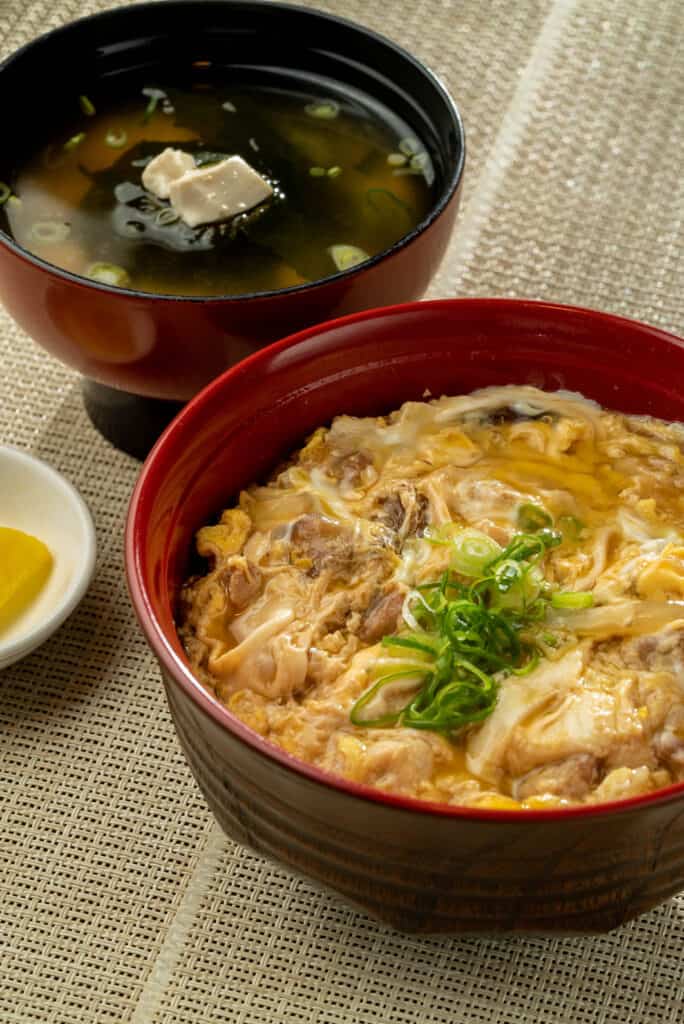 Gyudon – A delightful thinly sliced beef is here to give you the sweetness in a fusion of flavorful sauce. It is served over a bed of rice and you definitely need to prepare yourself for this meal.
Katsu Curry – A crunch that you will surely love is here at Katsu Curry. This menu of Nonki features a crispy breaded pork cutlet that is delightfully paired with aromatic curry sauce packed with Japanese spices and flavors.
Katsu-ju – Take your delicious meal on a flavorful twist with their classic take on katsu that features a combination of cutlet and fluffy layers of eggs over a bed of rice.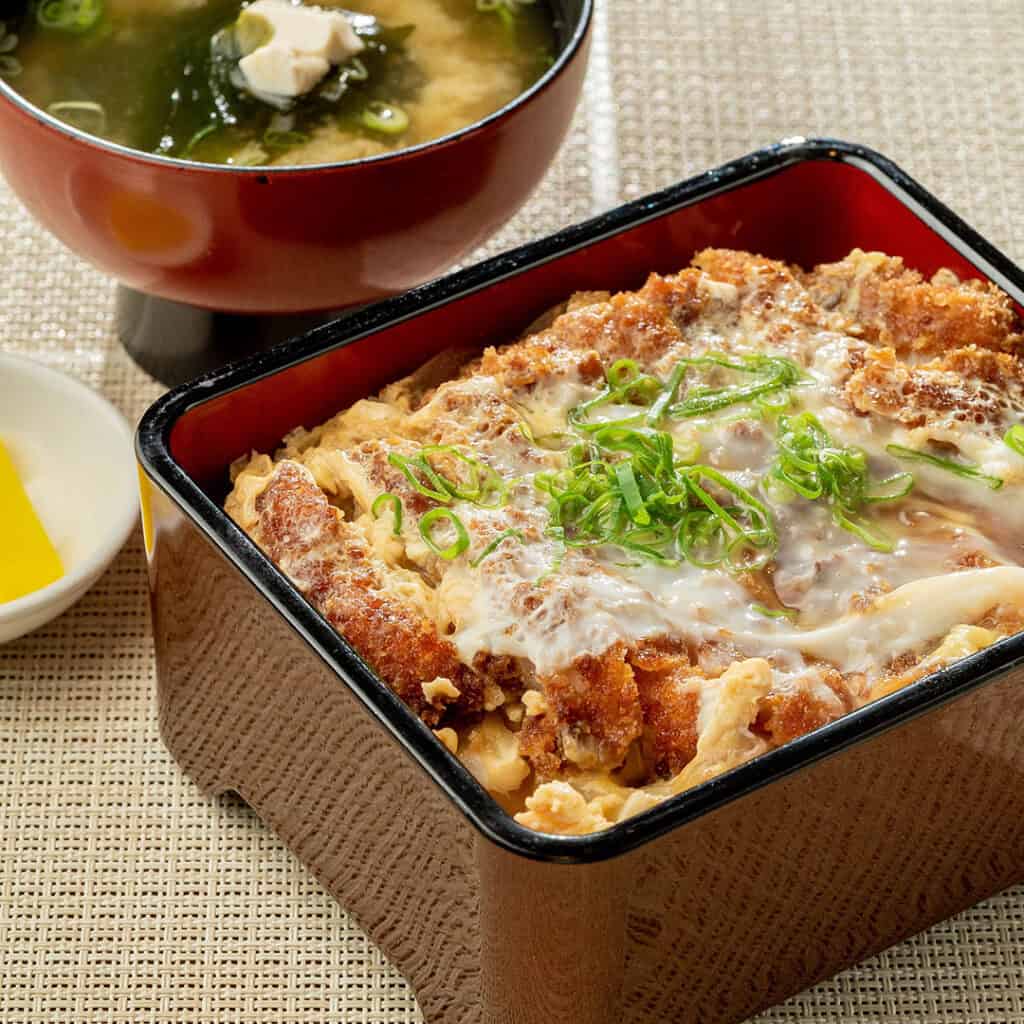 Maki Sushi
Enjoy the irresistible goodness of the Nonki Maki sushi menu which has various rolls infused with different ingredients that are guaranteed of freshness and quality.
Spicy Roll – A sensation that will tantalize your taste buds because of its spicy kick is here in this fresh spicy roll.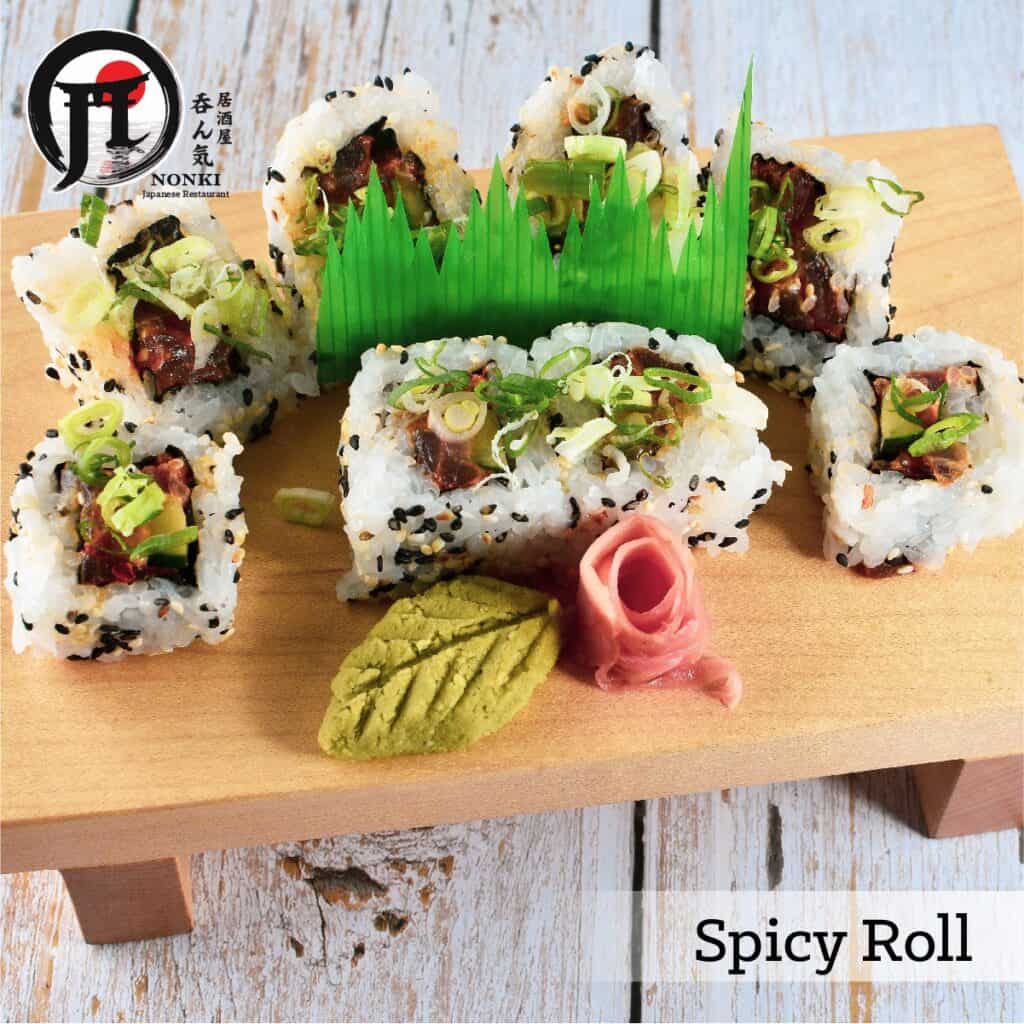 Crunchy Roll – A colorful and vibrant assortment that will surely entice you to flavors is here at Crunchy Roll. It is known to be loved by the soft textures of its outside and the crunchy and juicy inside.
Salmon Cheese Maki – Take your favorite and delightful fusion of creamy cheese and fresh salmon meat in this magnifying goodness of Salmon Cheese Roll that will surely tantalize your taste buds.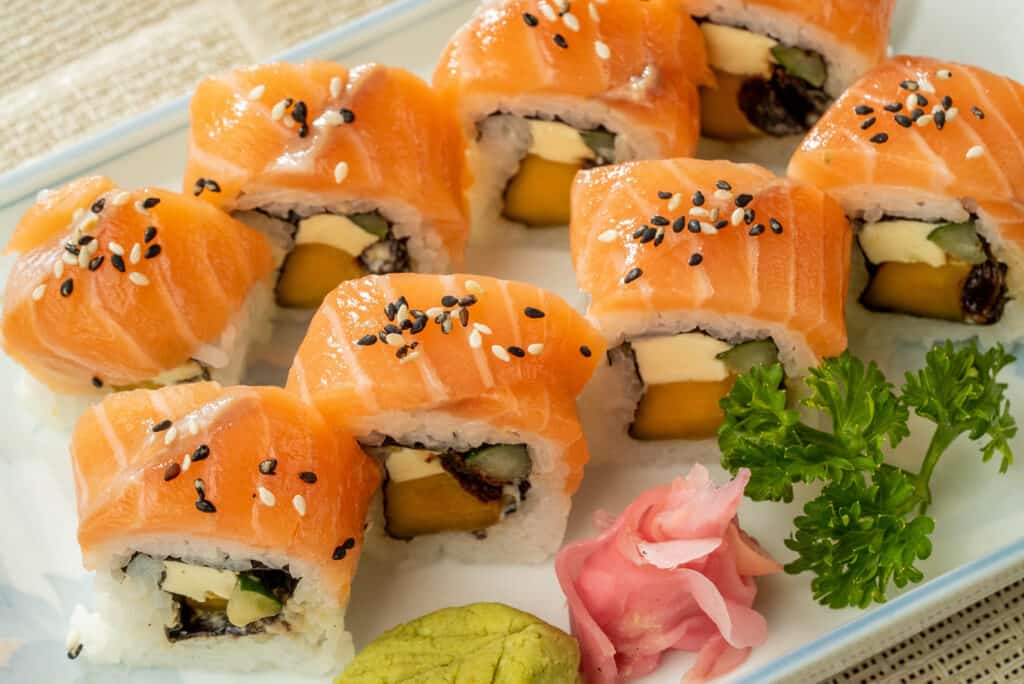 California Maki – This timeless favorite features a flavorful combination of mango, mayo, and delightful crab sticks. A truly recommended sushi in this category.
Nonki Menu Delivery
At Nonki, you will never have a hard time getting your favorite Japanese food delivered right to your doorstep. Why? because they offer a delivery service through their official website where you can easily purchase and add to your cart your favorite rice bowls and sushi. They offer an easy-to-understand interface so it will give you hassle-free transactions for you to enjoy your favorite Japanese meal in the utmost comfort of your home. They are available for pick up too and they're accepting MasterCard, Visa, JCB, and even Gash or Maya payments.
Connect with Nonki
Are you ready to embark on an extraordinary culinary journey? Nonki invites you to join them in savoring the flavors of Japan like never before. Follow them and open the door to a world of delectable experiences!
Facebook: https://www.facebook.com/nonkiph
Instagram: https://www.instagram.com/nonkiph
Frequently Asked Questions 
What type of cuisine does Nonki offer?
Nonki offers a delightful collection of the authentic and magnifying goodness of Japanese cuisines that features sushi, sashimi, ramen, donburi rice bowls, and more.
What is Nonki known for?
It is known for its trademark Beef Teriyaki, Ika Uni Sushi, and Katsu Curry.
What are the operating hours of Nonki?
They have various operating hours depending on every store location, you can check their website for the locations that entail their operating hours in every branch available in the Philippines.
Where is Nonki located in the Philippines?
Nonki has a very accessible number of branches available in various cities in the Philippines. you can click this link that will direct you to their official website which entails all of the locations of Nonki Restaurant in the Philippines.
Conclusion
In conclusion, Nonki is a safe haven for every Japanese food enthusiast out there. Aside from the fat tat they offer a safe option for everyone who is taking their first Nonki experiences such as their iconic Beef Teriyaki, Gyoza, and Dumplings, it is undeniable that they are really committed to giving you a sweet and savory experience that will take you to a world filled with every dish where the heart of Japan is served in every plate.
Whether you are in the mood for a seafood adventure or a meaty dish, Nonki always has a seat available for you. To add to that, I also want to commend their donburi rice bowl menu which offers a mouthwatering goodness that will never disappoint. It has a very comforting atmosphere, especially their Oyako don. It was a wonderful experience and I definitely recommend this restaurant.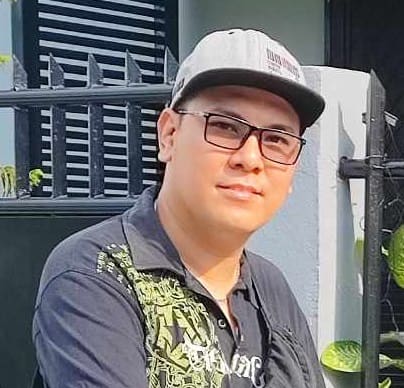 Hi! I'm Nivek Strife, the person who made MenuPH. I'm the one who added most of the popular menus you see on this website, and I really hope you enjoy them! Feel free to check them all out.
Growing up, I was surrounded by lots of tasty foods, like the classic Adobo and the sweet Leche Flan. That love for the many flavors of the Philippines is what got me excited about adding to MenuPH. When I learned how to make websites, I saw the need for a place to show off all the amazing Filipino dishes, and that's how MenuPH started.
MenuPH isn't just a website; it's like a fun journey into food. I've teamed up with famous chefs and found great places all over the Philippines to bring you a bunch of menus that show off the best of Filipino cuisine. Whether you're into the usual dishes or new twists, MenuPH is here to guide you through the rich world of Filipino flavors.
With MenuPH, my aim is to help local businesses, talk about good food choices, and make a group of friends who love food. No matter if you like fancy restaurants or street food, MenuPH has something for you. Come join me on this food adventure as we find great places, taste real flavors, and enjoy the unique food traditions that make the Philippines awesome.