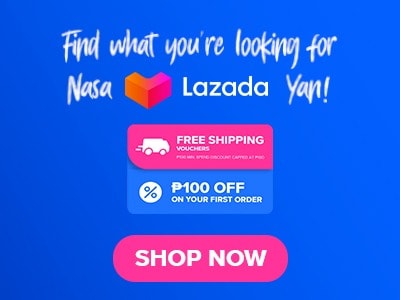 Do you want to take a break from red meats and look for a healthier alternative? I have a recommendation so look no more I got you! Tuna Republik menu offers a variety of tuna dishes that will surely impress you not just because the dishes are affordable and delicious. Because the servings are huge they even have their own versions of Filipino favorites that are originally made with meat. Interested in our topic? If yes then stay with me here since our topic is all about them, Let's get to know this place more, and let's take a look at their prices and products. Let's start!
Below, you'll find the updated list of Tuna Republik menu prices.
Menu Items
Price (PHP)

Popular

Fresh Tuna
190
Tuna Pancit
190
Kinilaw
190
Tuna Belly - Large
360
Tuna Nuggets
190
Tuna Belly - Medium
330

Mains

Tinola
190
Kinilaw
190
Sizzling Tuna Sisig
150
Tuna Pancit
190
Tuna Nuggets
190
Cheesy Tuna Dynamite
150
Tuna Bicol Express
190
Spicy Bagaybay
150
Rice
25
Sashimi
190
Tuna Mushroom Steak
220
Sweet & Sour Tuna
220
Tuna Broccoli
220

Tuna Belly

Tuna Belly Large
360
Tuna Belly Medium
330

Tuna Panga

Tuna Panga Large
300
Tuna Panga Medium
240
Tuna Panga Small
210
About Tuna Republik
Tuna Republik is owned by Nicole Ponseca. This place is a restaurant that specializes in tuna dishes like tuna kinilaw, tuna dynamite, tuna tinola, tuna sisig, and many more. This place has an open area and air-conditioned area for their customers. Ordering is easy all you have to do is just go to the counter, choose what you like, pay, get your number, and wait for your delicious tuna dishes. They have many items on their menu most of them are Filipino favorites except for their tuna nuggets and tuna sashimi.
This place offers great customer service and food experience that's why a lot of their customers become their regulars. They also have a discount card that doesn't have expiration which is another impressive about them. This place is located mainly in the Visayas region since tuna are abundant in their place. We can tell that this place is still growing and improving, doing its best to give the best customer service possible.
Tuna Republik Best Selling Menu
Here are sample items of Tuna Republik that are included on their best sellers.
Tuna Belly – The Tuna belly of Tuna Republik is actually a slice of tuna that the marinated in a special sauce then grilled and assembled on a stick. Tuna belly is one of the best parts of a tuna and has that meaty and fatty texture at the same time, it also has that distinctive flavor that is really addictive especially if you're a fan of fish like tuna. This one is quite popular among their customers and also included on their best sellers list. This one is a must-buy item on their menu.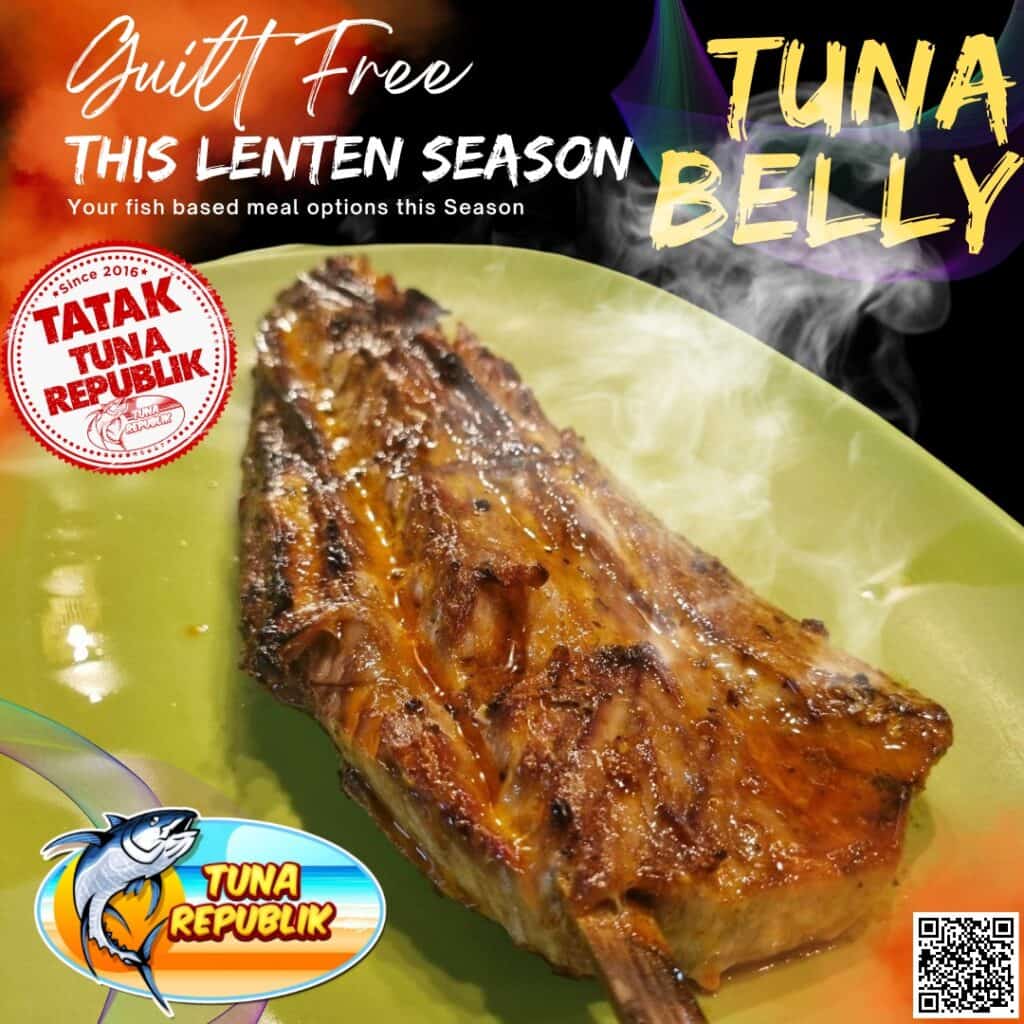 Tuna Sisig – The Tuna sisig menu of Tuna Republik is inspired by a Filipino popular dish called sisig. The sisig is usually made with pork but they made their version which is way healthier than the original one, this is also less oilier but if you're going to ask about how it tastes like, this one tastes just fantastic. This is made by browning the tuna in a pan until it is crispy, it also has the same ingredients as the normal sisig and is served with an egg on top. This is cheap as well and is good for 2 people already.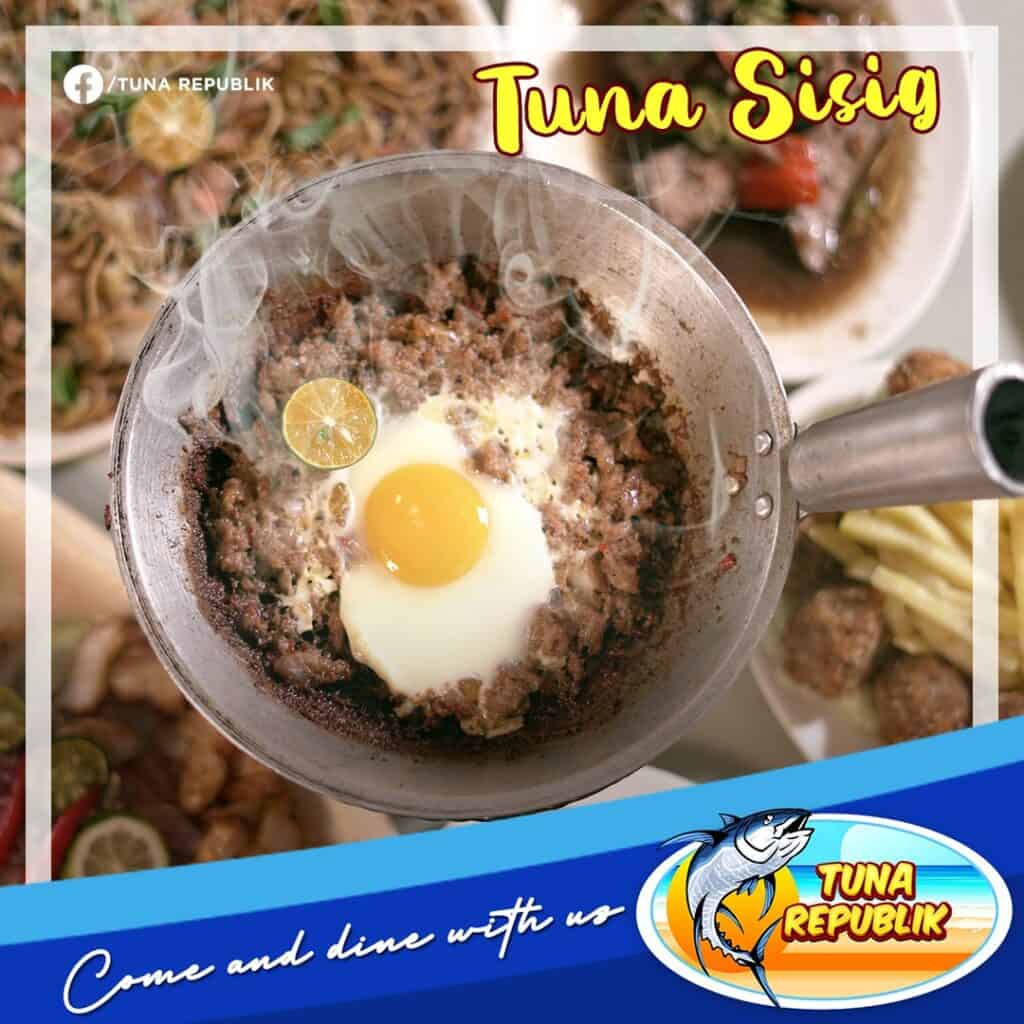 Tuna Tinola – Tuna tinola is just like the regular tinola dishes that we used to cook in our households the only difference is that this one is made with tuna and not chicken. This one has a clear soup and plenty of ginger to ensure that the soup doesn't have an odd taste. It's so flavorful and has a decent amount of tuna in every serving. They also serve this on a metal pot and the great thing about this is single serve is actually good for 2 persons already.
Tuna Dynamite – Tuna dynamite looks like tuna lumpia. This one is basically made with tuna and some spices then wrapped into a lumpia wrapper but before that, they will put spicy green pepper in the middle making this dish spicy and will make you reach for the nearest glass of water in no time. This one is also cheap, each bite has that fresh tuna flavor with the spiciness of the green pepper. Great appetizer and is also included on the best-selling items on their menu.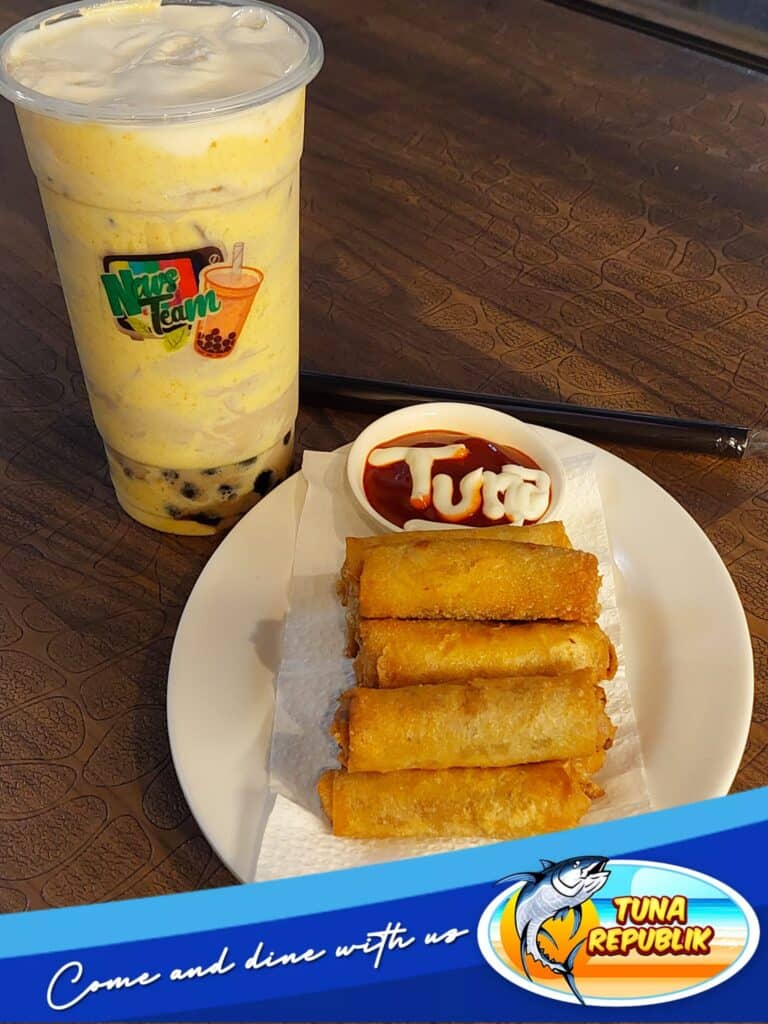 Popular Items
Tuna Republik's popular items on their menu consist of 6 delicious meals. The first one on the list is their tinola which is made with tuna and actually included in their best sellers. They also have tuna pancit, this one is quite unusual but this tastes really good. The pancit instead of meat is substituted with tuna making it a more flavorful and healthier option. They also have kinilaw na tuna, this one is a raw tuna with vinegar and other spices this one is also quite popular. You can also find tuna nuggets on this menu, this one is popular among kids. Other items are tuna belly large and tuna belly medium.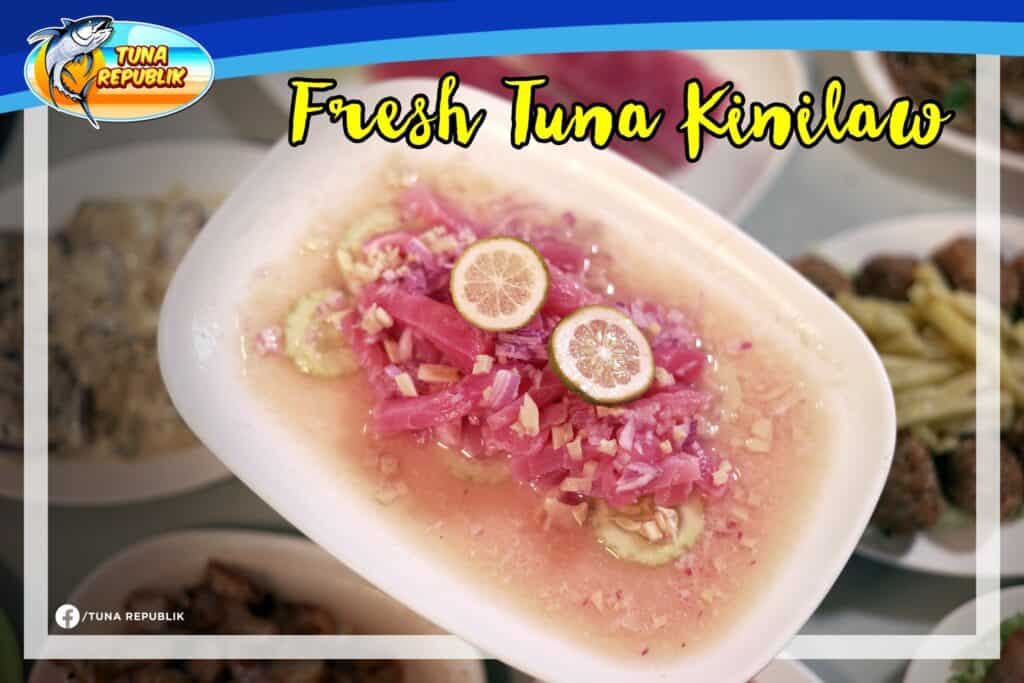 Tuna Panga
The tuna panga menu consists of 3 items these items are actually just the same the only difference is the sizes. Tuna panga is made from tuna's jaw, this one tastes really flavorful because of the presence of bones and fats combined. They marinated the tuna panga and grilled it to make this one super delicious and flavorful. Tuna panga can be ordered in 3 different sizes, large, medium, and small.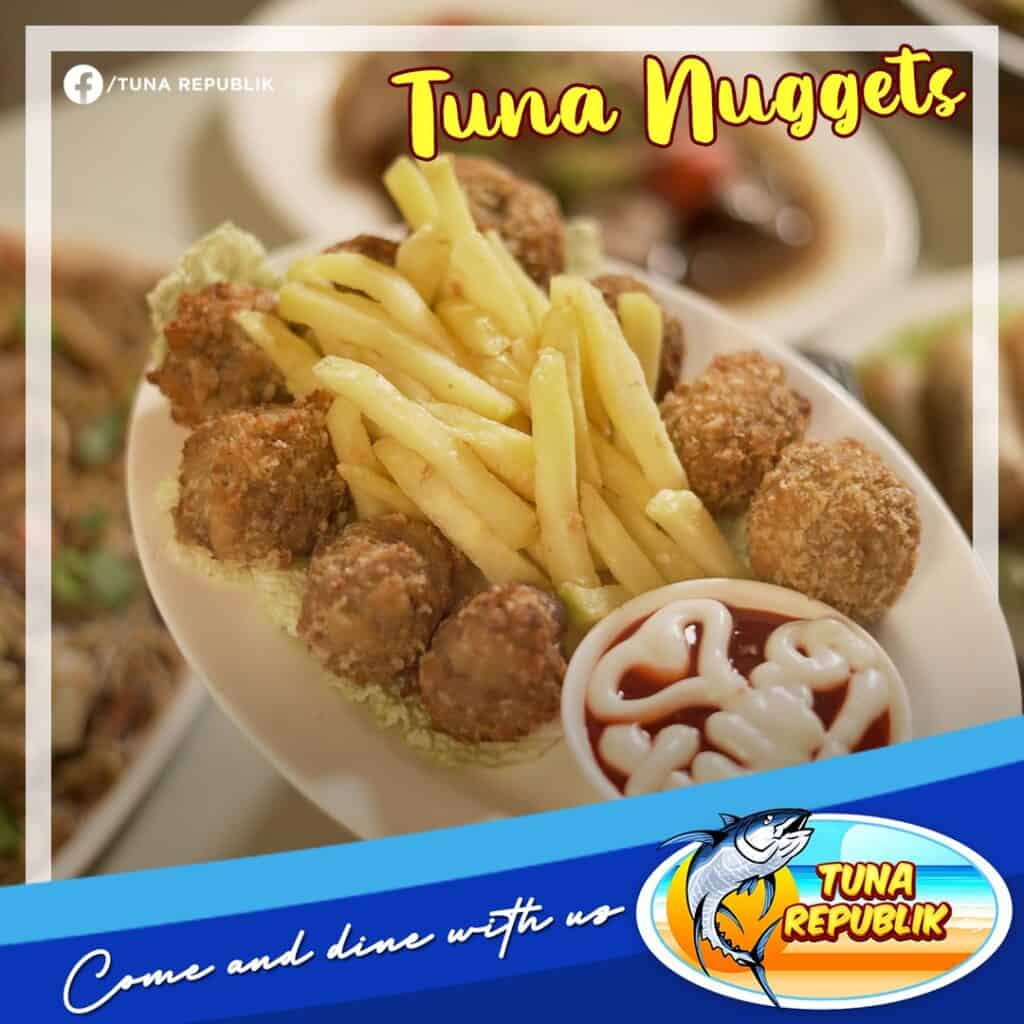 Tuna Republik Delivery
Ordering your favorite Tuna Republik favorites is made easier simply by ordering from Lalamove, Grab Express, or Foodpanda. You can also use any other delivery services that are available at your location.
Social Media Pages
They appreciate your support, and we're giving back to their loyal followers. Expect exclusive discounts, special promotions, and seafood feasts that are reserved just for their social media family. Be sure to follow them and check their post from time to time so you won't miss these amazing offers.
Facebook: https://www.facebook.com/TunaRepublikLapulapuCity
FAQs
Do they have other branches? If yes how many branches do they have?
Tuna Republik has 9 branches in the Philippines.
What is Tuna Republik's business hours?
Tuna Republik is open from 10:00 in the morning until 2:00 p.m. for lunchtime and 5:00 p.m. until 9:00 p.m. for dinner. They are open daily from Mondays to Sundays.
What are the payment options that are available in Tuna Republik?
Tuna Republik accepts cash for payments or major credit cards. They also accept Gcash and Maya payments.
Who owns Tuna Republik?
This restaurant is owned by Nicole Ponseca. 
Are they halal-certified?
Although they primarily serve fish like tuna on their menu, the Tuna Republik has no halal certification.
Conclusion
A nice place to go especially if you want to take a break from meats. Tuna Republik is a healthier alternative that will surely satisfy your cravings and fill your hunger. Tuna Republik menu has a lot of delicious items to choose from, though my favorites are the belly and panga and I will never change my mind lol. Nice place as well they have a very spacious, clean, and well-ventilated place, seats are also comfortable. Their crews are also nice and friendly it's like going to a place where everyone is your friend. Delicious items and more importantly affordable.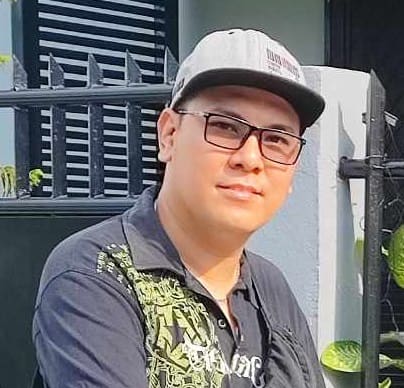 Hi! I'm Nivek Strife, the person who made MenuPH. I'm the one who added most of the popular menus you see on this website, and I really hope you enjoy them! Feel free to check them all out.
Growing up, I was surrounded by lots of tasty foods, like the classic Adobo and the sweet Leche Flan. That love for the many flavors of the Philippines is what got me excited about adding to MenuPH. When I learned how to make websites, I saw the need for a place to show off all the amazing Filipino dishes, and that's how MenuPH started.
MenuPH isn't just a website; it's like a fun journey into food. I've teamed up with famous chefs and found great places all over the Philippines to bring you a bunch of menus that show off the best of Filipino cuisine. Whether you're into the usual dishes or new twists, MenuPH is here to guide you through the rich world of Filipino flavors.
With MenuPH, my aim is to help local businesses, talk about good food choices, and make a group of friends who love food. No matter if you like fancy restaurants or street food, MenuPH has something for you. Come join me on this food adventure as we find great places, taste real flavors, and enjoy the unique food traditions that make the Philippines awesome.