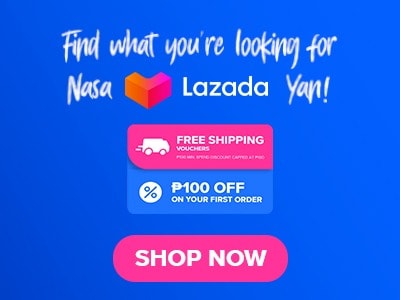 Imagine the oil dripping on the crispy skin of a liempo. This image would immediately make anyone drool! Be it for breakfast, lunch, dinner, or a side paired with alcoholic drinks, liempo is a perfect dish that anyone can enjoy for all occasions. And if you are looking for a good place that offers the perfect liempo dish, you should visit Mr. Liempo. This restaurant menu specializes in offering various variations of mouthwatering liempo dishes, each with its unique blend of seasonings and sauces.
Below, you'll find the updated list of Mr. Liempo menu prices.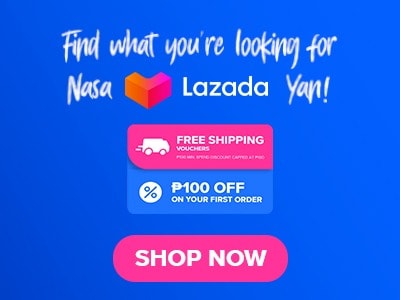 Menu Items
Price (PHP)

A La Carte

Lechon Manok
382
Liempo
326

Mr. Tushok

Solo
100
Duo
195

Chicharon

Laman
150
Bilog
100

Drinks

Coke
72
Sprite
72
Royal
72
Mountain Dew
72
Bottled Water
15
Calamansi Juice
38

Others

Grilled Liempo
249
Lechon Manok
295
Chorizo de Cebu
130
Cocktail
78
Rice
12
Sauce
5
Sarsa
7
About Mr. Liempo
Mr. Liempo is a popular restaurant chain located in the Visayan region of the Philippines that specializes in serving delicious and flavorful liempo, a Filipino-style grilled pork belly dish. This restaurant is famous for its mouthwatering pork belly dish that is seasoned and grilled to perfection and then served with a variety of dipping sauce and sides. Customers can enjoy a range of options, from classic liempo with traditional Filipino flavors to more modern and unique twists on the dish. In addition to liempo, Mr. Liempo also offers other Filipino favorites and complementary sides, such as rice, atchara, salads, and other delicious choices.
Crispy Liempo
The crispy liempo is a standout menu at Mr. Liempo that definitely lives up to its name. The pork belly is expertly seasoned, resulting in a flavorful and crunchy exterior while remaining tender and juicy on the inside making it an enjoyable dish with multiple twists. The combination of crispy and juicy textures makes this dish a delightful and enjoyable treat for any pork lover or to those that are looking for a unique and exciting dish.
Lechon Manok
Mr. Liempo's lechon manok menu is a mouthwatering roasted chicken dish that is sure to please anyone that tries it. The chicken is marinated in a blend of spices, giving it a flavorful and aromatic taste that would make anyone want more. The skin of this chicken dish is perfectly roasted making it both crispy and savory while retaining its meat's tendernes. This classic Filipino favorite is a must-try for anyone that visits Mr. Liempo and those that crave a deliciously roasted chicken.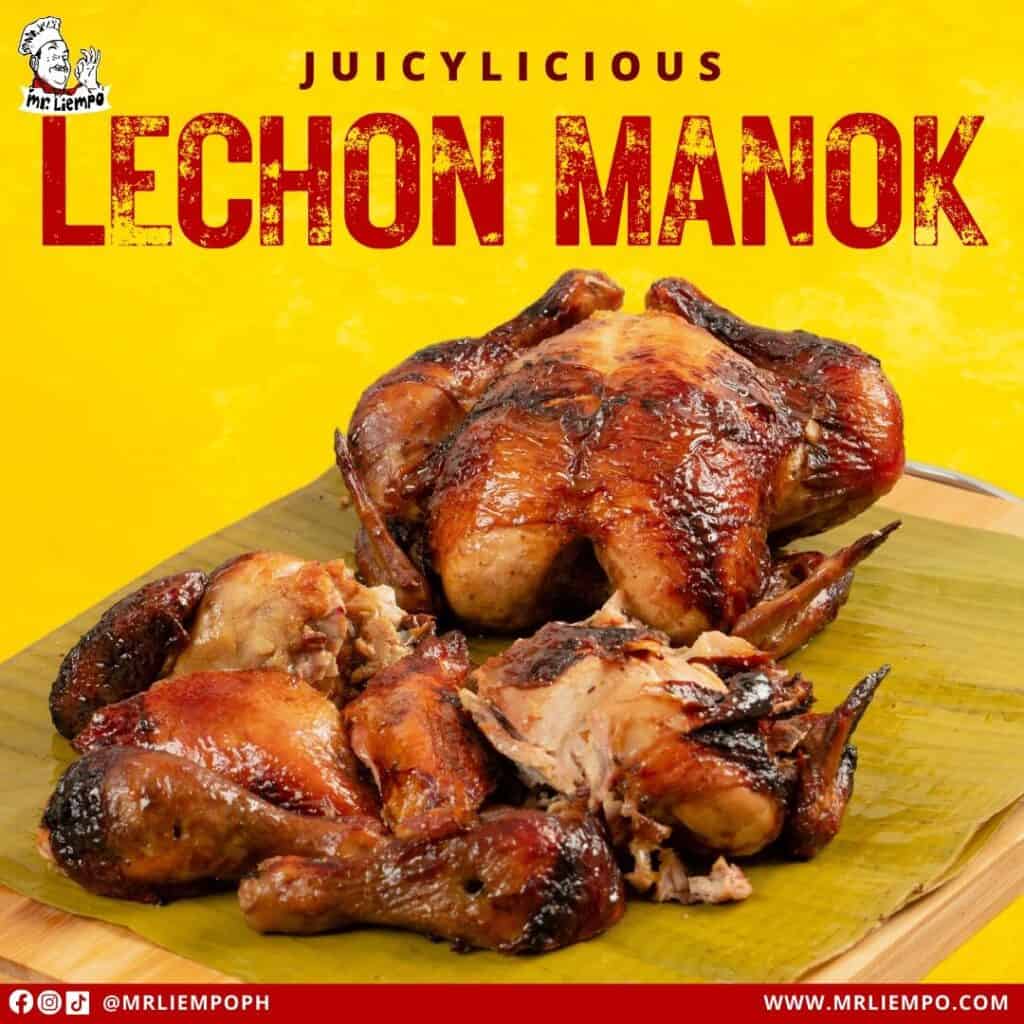 Chorizo de Cebu
The Chorizo de Cebu is an enjoyable and exciting addition to the menu as it offers a taste of Cebu's popular and budget-friendly sausage. This sausage menu is made from premium-quality ingredients and a blend of spices, which gives this sausage a bursting flavor with a slightly smoky taste. It is grilled perfectly making it both a savory and satisfying treat and an ideal option for those who love grilled dishes.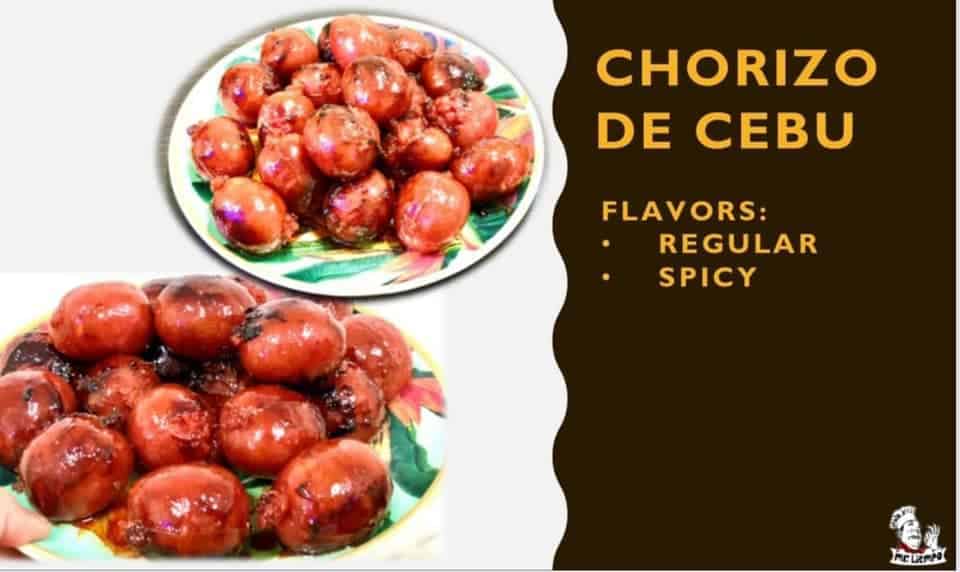 Liempo Family Treat
The Liempo Family Treat option from Mr. Liempo menu is an excellent option for sharing with loved ones. It offers a generous serving of Mr. Liempo's signature grilled pork belly which ensures that everyone at the table can indulge in this mouthwatering dish. The liempo dish from Mr. Liempo this family treat is perfect for many gatherings and special occasions.
Atsara
Atsara is a traditional Filipino pickled side dish made from grated unripe papaya, carrots, onions, and red bell peppers. The vegetables are marinated in a sweet and tangy brine, creating a refreshing and slightly sour flavor profile. The atsara menu from Mr. Liempo serves as a fantastic accompaniment to their signature liempo dish, providing a contrast to rich and savory flavors.
Sarsa
The sarsa from Mr. Liempo is a flavorful sauce commonly served with Filipino dishes. It features a blend of ingredients such as soy sauce, vinegar, garlic, onions, and spices, creating a savory, slightly tangy, and umami-rich taste that makes for a great dipping item which enhances the liempo dishes that are served at Mr. Liempo. The sarsa from Mr. Liempo is versatile item that complements grilled meats, seafood, and even fried dishes, enhancing their flavors with each spoonful.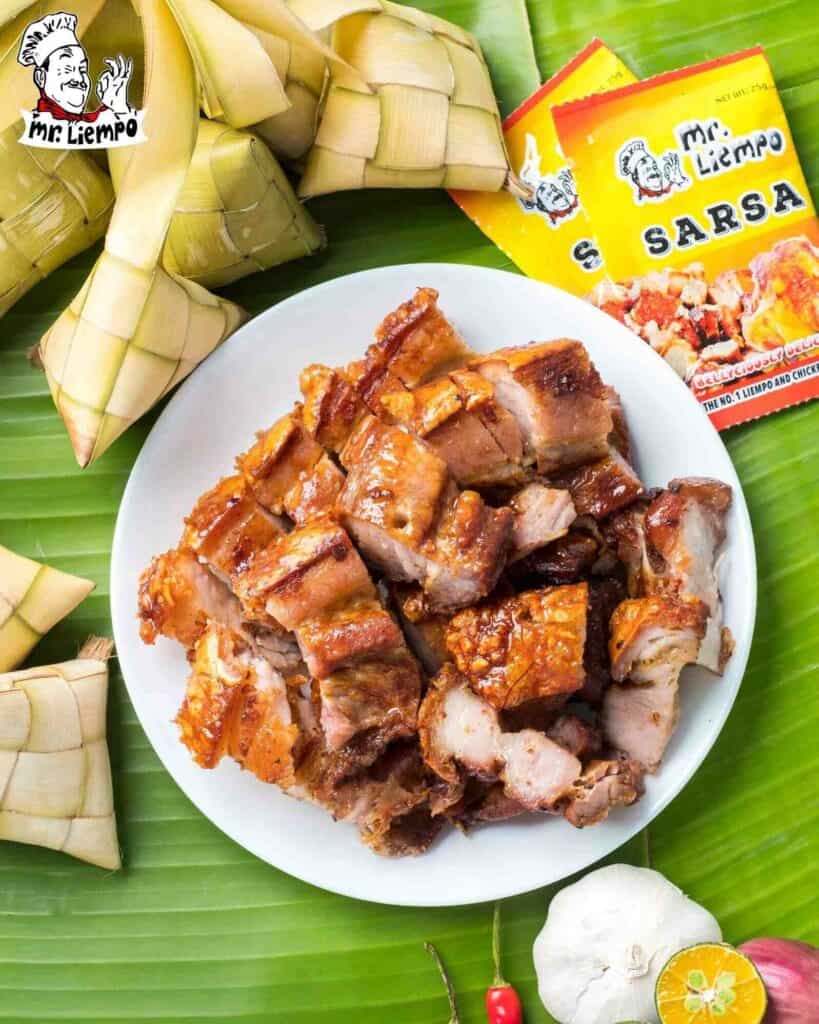 Chili Garlic
The chili garlic is a popular condiment known for its spicy kick and pungent garlic flavor. It is made from fresh red chili peppers and minced garlic soaked in vinegar and adds heat and depth to various dishes. The chili garlic from Mr. Liempo provides an irresistible heat whether you drizzled it over fried dishes, mixed it into sauces, or used it as a dipping sauce.
Beverages
Mr. Liempo offers a range of refreshing beverages to complement their flavorful dishes. These may include a selection of soft drinks, iced tea, fruit juices, and other thirst-quenching options. These beverages are a perfect way to cool down and balance the flavors of Mr. Liempo's delectable meals.
Mr. Liempo Menu Delivery
Mr. Liempo has a wonderful service where you can get your most-loved lechon belly dish delivered right to your door. It's super easy and saves you the trouble of going out. All you have to do is choose your favorite dish from their menu and place an order. You can do this through popular delivery apps like FoodPanda and GrabFood, which you might already be familiar with. So, whether you're craving some delicious lechon belly for yourself or want to treat your family and friends, Mr. Liempo's menu delivery is the way to go!
Mr. Liempo Social Media Pages
Start your journey to stay connected with the irresistible and tempting flavors crafted by Mr. Liempo, which have the power to ignite your cravings like never before. How? By simply becoming a part of their vibrant social media community. Unleash that inner food enthusiast within you, and let your taste adventures shine as you share your cherished Mr. Liempo moments with others who are equally passionate about discovering amazing flavors. Don't hesitate—take the plunge and join the ranks, showcasing your unwavering support for the delectable world that is Mr. Liempo!
Facebook: https://www.facebook.com/MrLiempoPH/
Instagram: https://www.instagram.com/mr_liempo/
Website: https://www.mrliempo.com/contact
TikTok: https://www.tiktok.com/@mrliempoph
YouTube: https://www.youtube.com/@mr.liempo
FAQs
What is the specialty of Mr. Liempo?
Mr. Liempo's specialty is their delicious and crispy liempo dish that are beloved by both locals and tourists.
Where can I find Mr. Liempo outlets?
Mr. Liempo has branches in both Bohol and Cebu that liempo lovers can visit .
Are the liempo dishes spicy or can I request a non-spicy version?
Yes, Mr. Liempo's specialty liempo can be ordered both spicy and non-spicy. This provides customers with an option that best suit their preferences.
Are there any combo meals available at Mr. Liempo?
You can also opt to combine your ordered items to make combo meals at Mr. Liempo to make your dining experience more satisfying and complete.
Does Mr. Liempo have any special promotions or discounts?
Mr. Liempo often provides special promotions and discounts to keep their customers engaged and make them come back for more.
Conclusion
Mr. Liempo is a popular restaurant in the Philippines known for its delicious and flavorful grilled pork belly, or liempo. The Mr. Liempo menu revolves around this iconic Filipino dish, offering various mouthwatering variations with a range of exciting sauces and delicious sides. The restaurant is committed to only serving customers with high-quality, affordable liempo dish which in turn, gave them a loyal customer base and a solid reputation for being a go-to destination for those that are looking for a delicious liempo dish.