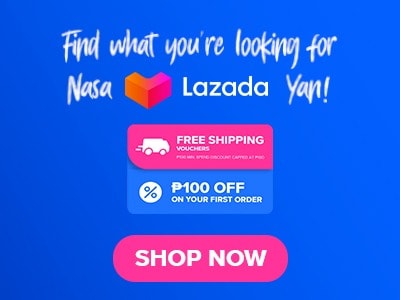 Looking for a place to go where you and your family will enjoy the meal without spending too much? I got you so look no more. If you're living in Cebu this is good news. Have you heard about Jonie's Sizzlers & Roast? If not then this will be interesting so let me have a couple of your minutes. Jonie's Sizzlers & Roast offers a wide variety of delicious dishes that everyone will surely love. They also offer Filipino favorites like pork sisig, pancit canton, pork belly, and many more. In this article, we are going to get to know this place a little bit more and we are going to take a look at their menu and of course prices. Ready about this? Then let's go!
Below, you'll find the updated list of this restaurant's menu prices.
Menu Items
Price (PHP)

Popular

Pork Sisig
220
Chicken Bites
180
Pork Belly 1pc
180
Fish Fillet
180

Snack

Pancit Canton Regular
150
Pancit Canton Hungry
210
Spaghetti
150
Chicken Bites
180
Tuna Sandwich Hungry
220
Chicken Sandwich Hungry
220
Halo - Halo
110

Silogs

Tapsilog
199

Supreme Meals

Supreme Burger Steak
250
Supreme Chicken Steak
250
Supreme Pork Chop
250

Rice Meals

Pork Chop 1pc
150
Pork Belly 1pc
180
Crispy Fried Chicken 2pc
240
Pork Belly 2pc
270
Tanigue
220
Pork Bbq 2pc
150
Crispy Fried Chicken 1pc
150
Pork Chop 2pc
260
House Steak 1pc
199
House Steak 2pc
280
Chicken Steak
150
Fish Fillet
180
Pork Ribs
360
Bicol Express Rice Meal
150
Fried Bangus
220

Best Sellers

Flaming Belly Buster
899
Flaming Soup
270
Sizzling Rice Platter
220
Calamares Ala Carte
350
Calamares Meal
220

A La Carte

Chicken Sisig
220
Pork Sisig
220
Extra Rice
30
Bicol Express Ala Carte
250
About Jonie's Sizzlers & Roast
Jonie's Sizzlers & Roast is located mainly in the southern part of the Philippines which is in the Visayan region, they have locations in Cebu City and offer delicious and mouthwatering dishes at very affordable prices. This place serves various meals and desserts too offering healthy, fresh, and very affordable foods for you and your friends and family. They also have ready to cook dish in their restaurant that you can order for take-away, you can also inform their crews about your dietary restrictions so that they can help you with what to get without hurting yourself, they have a couple of branches in Cebu and other places as well and still trying to improve their products for their avid customers to serve the best quality of foods.
Jonie's Sizzlers & Roast Menu Best Sellers
Here are some samples of Jonie's Sizzlers & Roast best selling items on their menu.
Flaming Belly Buster – Jonie's Sizzlers & Roast version of flaming belly buster has 4 pcs of pork belly, 4 pcs of pork barbecue and 4 pcs of smoked chorizo which is spicy. This one is perfect for those who are going to visit the restaurant with friends or family or just a big eater who loves meat. The meat especially on the barbecue is tender and really good, pork belly is delicious as well, and the chorizo? I am not going to trade it with any chorizo, I like it! No, I love it.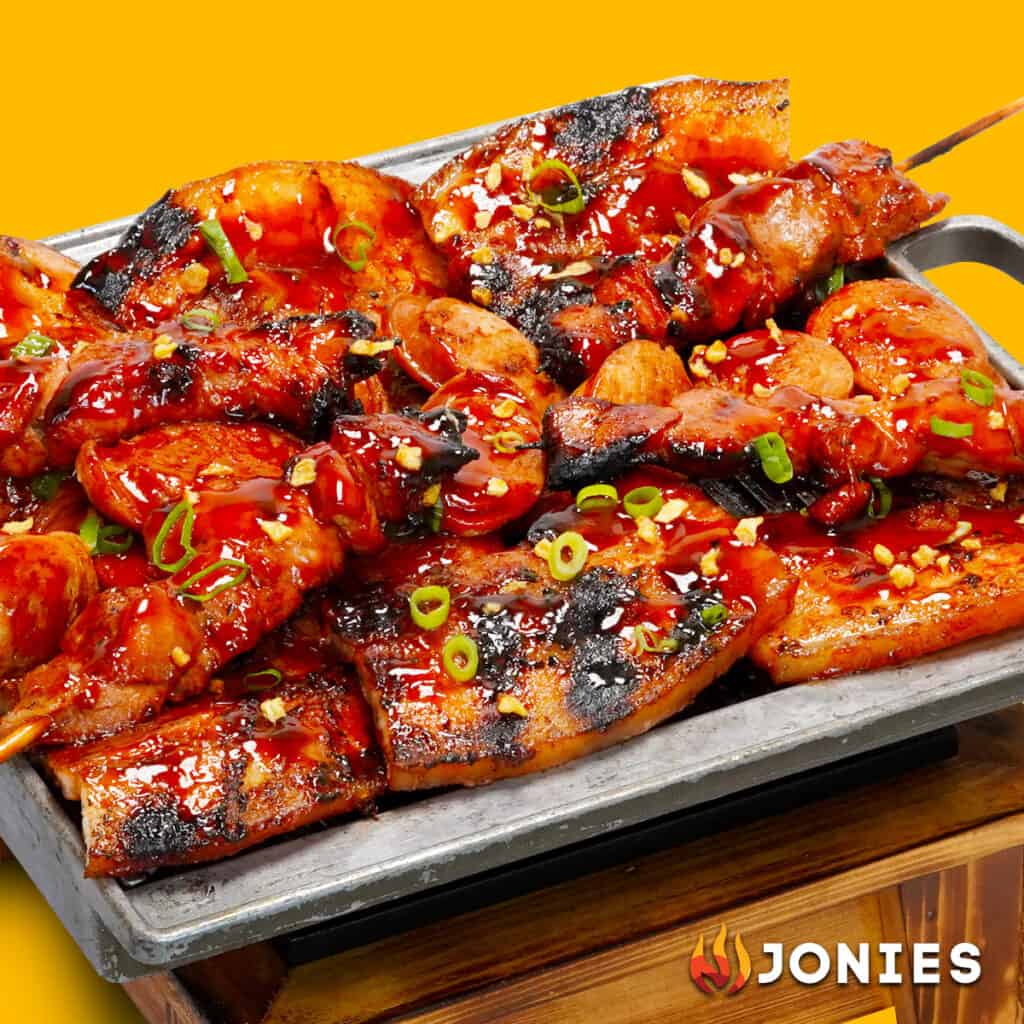 Pork Sisig – Pork sisig is popular in our country, this famous dish is made with crunchy pork that they chopped, a lot of onions, some green chilis commonly used in sinigang, and some spices. Their version of pork sisig is meaty and tasty at the same time, the meat is crispy and tender at the same time, and it is oily but you can still enjoy the flavor of the meat regardless of the oil. One of their best sellers that I am not surprised to be honest since Sisig is really a crowd's favorite:
Calamares ala Carte – Calamares a la carte is a big serving of calamares that is perfect for sharing. The calamari is sliced into a ring-like shape and then put into a batter with some seasonings before frying until crispy. The calamares meat is tender, this one is really flavorful, unlike the ones that I tried before with bland taste. This is the perfect appetizer if you want to start on something light.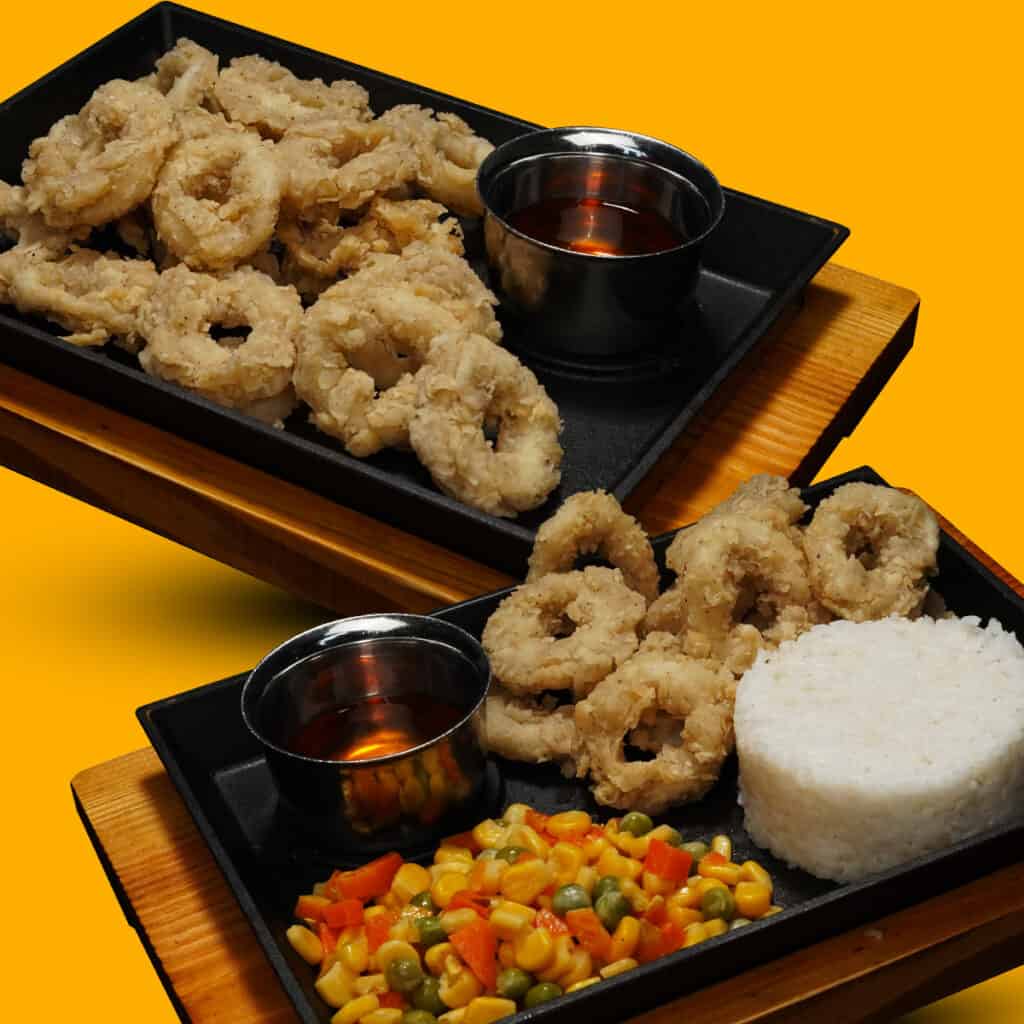 Fish Fillet – If you want to take a rest on meats Jonie's Sizzlers & Roast version of fish fillet is for you. This item includes buttered peas and corn, a cup of rice, and their crispy fish fillet. They also serve this with dipping sauce. The fish doesn't have an odd taste, this one tastes really delicious and light.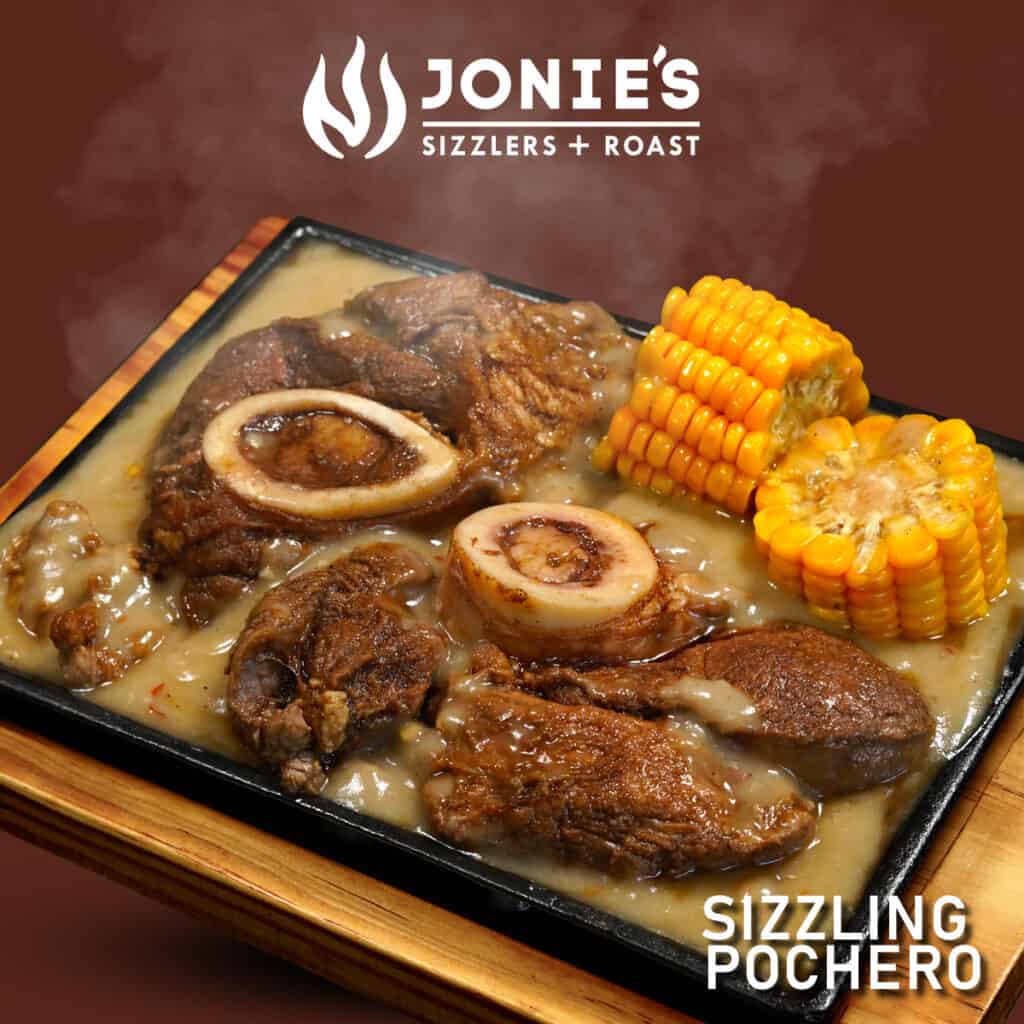 A la Carte
The a la carte menu of Jonie's Sizzlers & Roast offers 4 items, the first one is their chicken sisig which is the healthier version of the famous sisig that is actually a favorite in our country, they also have the original version which is the pork sisig, aside from that they also have Bicol express a la carte, if you love spicy foods this is the perfect choice for you and lastly they offer extra rice in this menu since dishes are so delicious you will really need extra rice.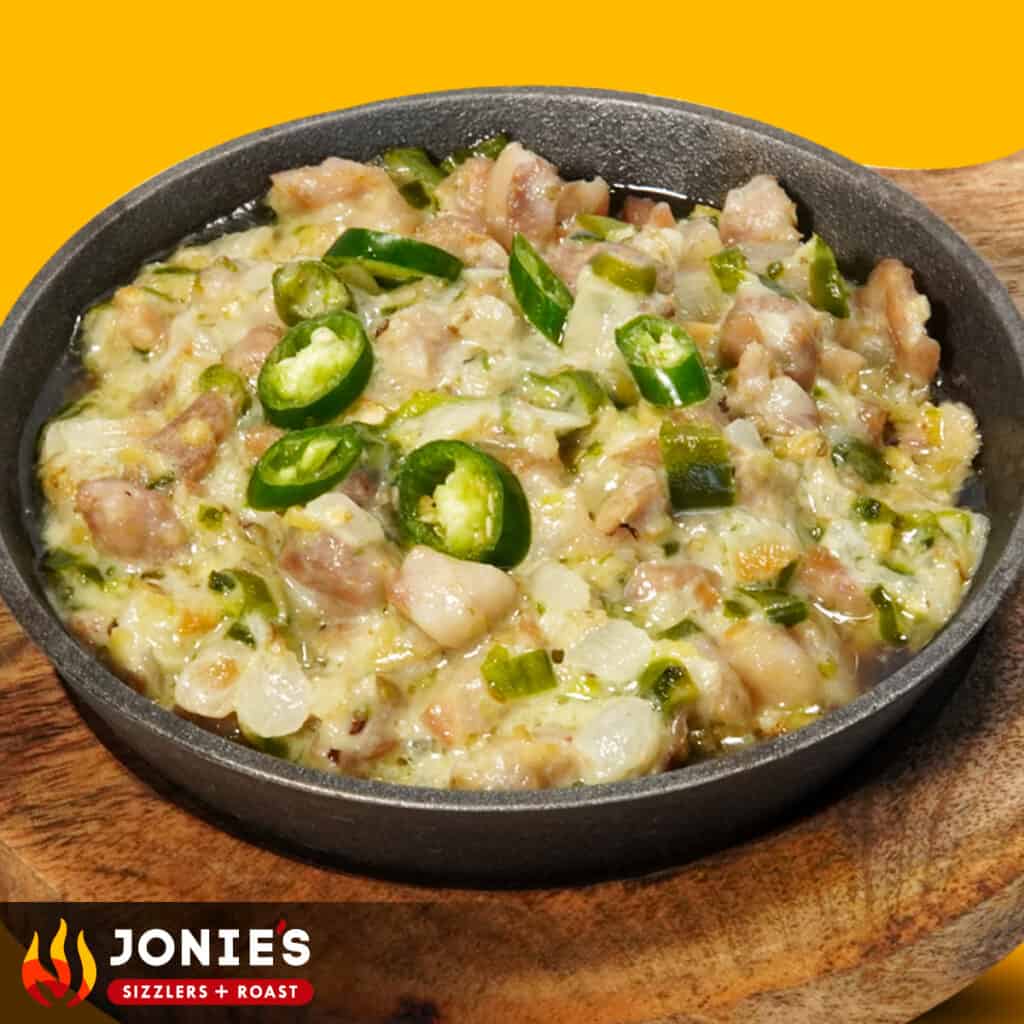 Supreme Meals
Supreme Meals of Jonie's Sizzlers & Roast has 3 items to choose from, the first one is their Supreme Burger Steak. This one consists of 1 pc sausage, 1 pc burger steak, 1 egg, 1 cup of white rice, and a drink. Aside from this they also have Supreme Chicken Steak. Their supreme chicken steak consists of 1 pc sausage, 1 pc egg, 1 pc chicken steak, 1 cup of rice, and 1 drink. The last item on this menu is their Supreme Pork Chop this one has 1 pc pork chop, 1 pc sausage, 1 pc egg, 1 cup of rice, and 1 drink.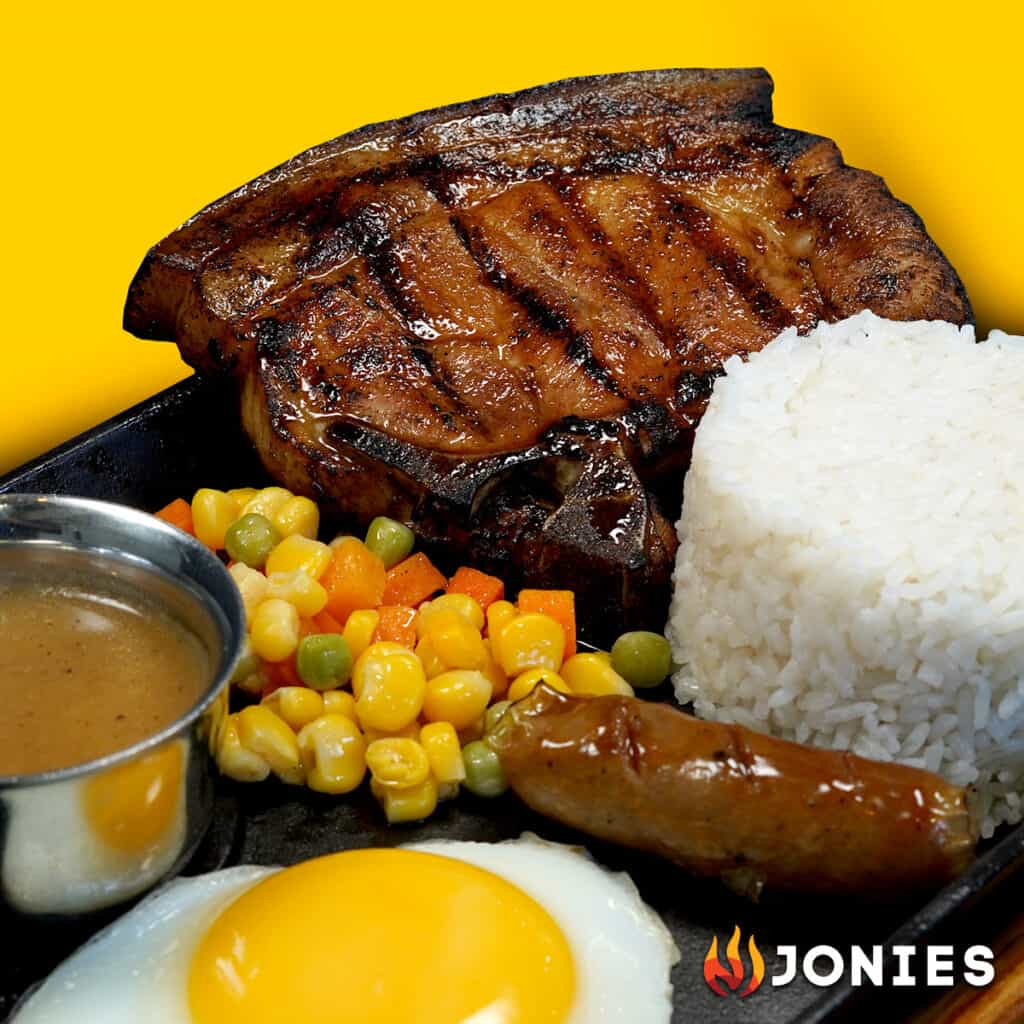 Jonie's Sizzlers & Roast Menu Delivery
Craving for your favorite Jonie's Sizzlers & Roast food items but don't have the time to go and grab it? No worries you can order your favorite Jonie's Sizzlers & Roast in the comfort of your home. All you have to do is download third-party delivery service applications which as Foodpanda and GrabFoods and you can order your favorite Jonie's Sizzlers & Roast food items. They are accepting electronic cash and bank transfer for payments.
Social Media Pages
Follow them for exclusive access to off-menu sizzler creations and secret sauces. Their social media fam gets the first taste of innovations hot off the grill.
Facebook: https://www.facebook.com/JoniesOfficial
Instagram: https://www.instagram.com/joniessizzlersroast
TikTok: https://www.tiktok.com/@joniessizzlersandroast
YouTube: https://www.youtube.com/@joniessizzlersroast
FAQs
What are the business hours of Jonie's Sizzlers & Roast?
Jonie's Sizzlers & Roast is open from 10:00 in the morning until 9:00 evening from Monday to Sunday.
Jonie's Sizzlers & Roast. Is this a halal-certified restaurant?
No. Jonie's Sizzlers & Roast is a nonhalal-certified establishment that uses ingredients that are haram for our Muslim friends.
How to contact Jonie's Sizzlers & Roast?
Jonie's Sizzlers & Roast phone number is +63322310656.
How many branches does Jonie's Sizzlers & Roast have?
They have a total of 7 branches in Cebu, they have SM Cebu, SM Consolacion, SM Seaside, City Times Square, SM Hypermarket Lapulapu, Jmall, and Insular Square. 
What are the payment options that are available at Jonie's Sizzlers & Roast?
Jonie's Sizzlers & Roast accepts cash payment only.
Conclusion
This is a great place to go especially if you love meat dishes. Jonie's Sizzlers & Roast menu has a lot of mouthwatering dishes to offer, their foods are delicious and affordable that's why they became popular with the customers over time. This establishment has a simple but clean and comfortable place, one of the things that I like about them aside from their food. When it comes to their service crews and staff they are nice and fast we waited for our order not too long, friendly and very approachable indeed. Overall experience with this place is good and will recommence them for those who love pinoy favorites and meat lovers.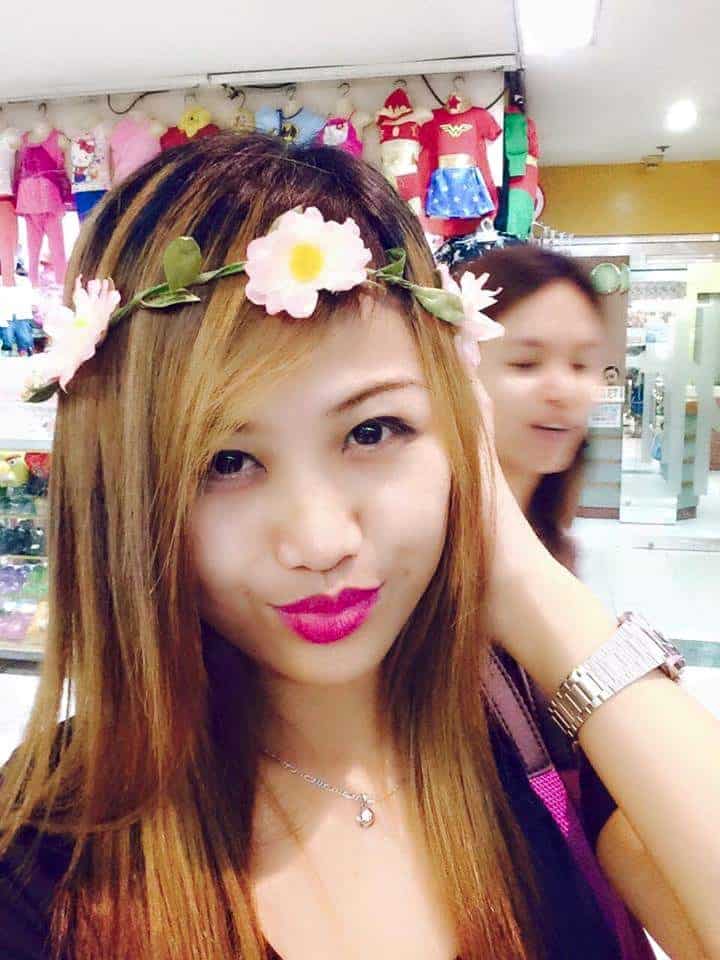 Hello! I'm Shaoyeu Cassandra, a mom who spends most of my time at home, and when I'm not busy, I enjoy writing blogs. I live in Cavite, and I really love talking about the menus of different restaurants.
So, I decided to share my thoughts on the menus of some fast-food places. I'm hoping my take on them can be like a helpful guide for you to decide what tasty treat to go for next. I hope you discover something you really enjoy! Thanks for stopping by!