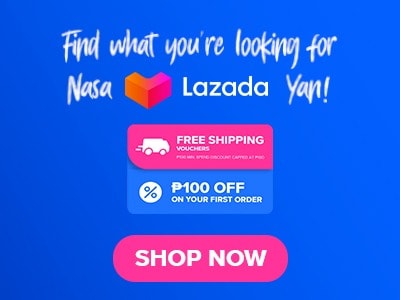 Taiwanese and Chinese cuisine has a lot of pretty good stuff. This cuisine is one of the best options for you if you want to eat something good. Are you looking for a place that serves Chinese and Taiwanese foods? If yes then look no further since I have found the right place for you so you don't have to exert extra effort to find a great place to go, sounds good? Have you heard about Mien San noodle house? I'm sure some of you already have an idea about them but for those who are clueless then this is the right article for you. Mien San Noodle House's menu offers a wide variety of delicious and mouthwatering dishes from China and Taiwan. I'm actually pretty excited about this since I lived in Taiwan for 6 years so I'm excited to share with you what I experienced with Mien San Noodle House. If you're ready let's not waste our time, let's go! 
Below, you'll find the updated list of Mien San Noodle House menu prices.
Menu Items
Price (PHP)

Noodle With Soup

Beef, Tendon & Goto Noodle
368
Beef With Tendon Noodle
308
Spicy Beef With Tendon Noodle
308
Chopsuey Lomi
308
Seafood Lomi
308
Spicy Lomi
308
Hot And Sour Noodle
308
Mushroom Fish Noodle
308
Fish With Vegetable Noodle
268
Original Beef Noodle
258
Beef Stew Noodle
258
Tendon Stew Noodle
258
Fried Pork Chop Noodle
258
Fried Chicken Noodle
258
Mustasa Wan-Ton Noodle
218
Mustasa/ Sichuan W/ Pork Noodle
218
Plain Beef Noodle
128
Plain Noodle
108

Fried Noodle

Xiamen Fried Bihon
438
Sate Chopsuey Chami
268
Sate Beef Chami
268
Slice Pork W/ Vegetable Chami
268

Dry Noodle

Beef With Tendon Dry Noodle
308
Adobo Pata Dry Noodle
308

Rice Topping

Beef W/ Tendon Rice
308
Mushroom Fish Rice
308
Fish Tempura Rice
308
Shrimp Tempura Rice
308
Chopsuey Rice
308
Adobo Sparerib Rice
328
Adobo Pata Rice
308
Fried Porkchop Rice
258
Adobo Porkchop Rice
258
Tepanyaki Chicken Rice
258
Fried Chicken Rice
258
Chicken Stew Rice
258
Sweet & Sour Chicken Rice
258
Fried Rice
278
Vegetable Fried Rice
278
Salted Fish Fried Rice
278
Pork Sauce Rice
128
Plain Rice
58

Soup

Vegetable Seafood Soup
508
Original Beef Soup
218
Bola-Bola Soup
188
Vegetable Fish Soup
188
Fish Ball Soup
188
Hot Sour Soup
178
Vegetable Tofu Soup
128

Congee

Fish Congee
198
C-Egg W/ Pork Congee
178
Chicken W/ Veg Congee
178
Bola-Bola Congee
178
Plain Congee
78

Cold Cuts

Mixed Platter
508
Ken-Ji
328
Century Egg W/ Tofu
148
Lo Tofu
148
Fried Tofu
148
Goto Cold-Cuts
128
Pig Ear Cold-Cuts
128
Cucumber Salad
78
Seaweeds
78
Tokwa Pork
78
Lo Egg
58
Century Egg
58

Dishes (Good For 2-3)

Patatim
658
Beef Tendon Pot
418
Beef W/ Oyster Sauce W/ Broccoli
368
Slice Beef W/ Tokwa W/ Red Pepper
368
Pork Spare Rib With Sauce
418
Sweet & Sour Pork
338
Twice Cooked Liempo
338
Deep Fried Spare Rib
418
Mu-Shu Pork
338
Steam Chicken Leeks
348
Mushroom Fish Fillet
418
Fish Tempura
418
Fish Fillet With Spicy Sauce
418
Fish W/ Black Beans W/ Vegetable
418
Shrimp Tempura
418
Chopsuey Tofu Pot
418
Fried Chicken Wings
348
Three Cup Chicken
348
Chicken With Lemon Sauce
348
Chicken With Green Pepper
348
Slice Pork W/ Tokwa & Kutchay
338
Mapo Tofu Pot
258
Eggplant W/ Spicy Sauce
258
Fried/ Steam Vegetable
238
Steam/ Fried Polonchay
308

Dimsum

Fried Wanton With Spicy Sauce
218
Oyster Pancake
218
Fried Shrimp/ Raddish Dumpling
218
Fried Pork/ Kutchay Dumpling
188
Fried Pork/ Cabbage Dumpling
188
Steamed Shrimp/ Raddish Dumpling
188
Steamed Pork/ Kutchay Dumpling
148
Steamed Pork/ Cabbage Dumpling
148
Shrimp Siaolong Pao
198
Siaolong Pao
188
Shanghai Jian Pao
188
Spicy Wanton
188
Fried Wanton
178
Onion Pancake
148
Steam Vegetable Siopao
106
Steam Asado Siopao
108
Steam Bola-Bola Siopao
108
Steam Monggo Siopao
108
Fried Manthou
108
Steamed Manthou
88
Spicy Wanton Sauce
58

Dimsum

Porkchop
328
Dumpling (Shrimp)
238
Dumpling (Kutchay)
168
Dumpling (Pork)
158
Regular Noodle 1kg
188
Flat Noodle 1kg
188
Dumpling Skin 1kg
188
Wanton Skin 1kg
188
Bola-Bola Siopao
168
Asado Siopao
168
Vegetable Siopao
168
Monggo Siopao
168
Manthou
108
Onion Pancake
98
About Mien San Noodle House
Started as a small business Mien San Noodle House really had a humble beginning. In their starting years, they only occupy one two-floor space, though on a small space, they consistently serve Taiwanese and Chinese cuisine. The shop has signage that has been damaged over the years and just replaced it after so many years and replaced it with modern signage that lights. It is their noodle soup that made Mien San famous, a lot of customers learned to love their noodles to the point that their customers are calling to pre-order their noodle dish for advance takeout. Before all of this success in 1995 Mien San had been serving the people delicious and healthy Chinese and Taiwanese foods sticking to their values to serve good food to the public and keep them satisfied.
Mien San Noodle House Menu Best Seller
Samples of Best-selling items at Mien San Noodle House are listed below.
Fried Kuchay Dumplings – Fried kuchay dumplings are not the usual deep-fried and crispy dumplings that are mostly served here in our country, this item has some resemblance with fried siopao actually. The Kutchay made this dish really tasty and delicious this one is also a healthier option since it's more on the veggie side. This one is a must-try item on their menu, they serve this in 8 pcs per order so you can also share this with your friends.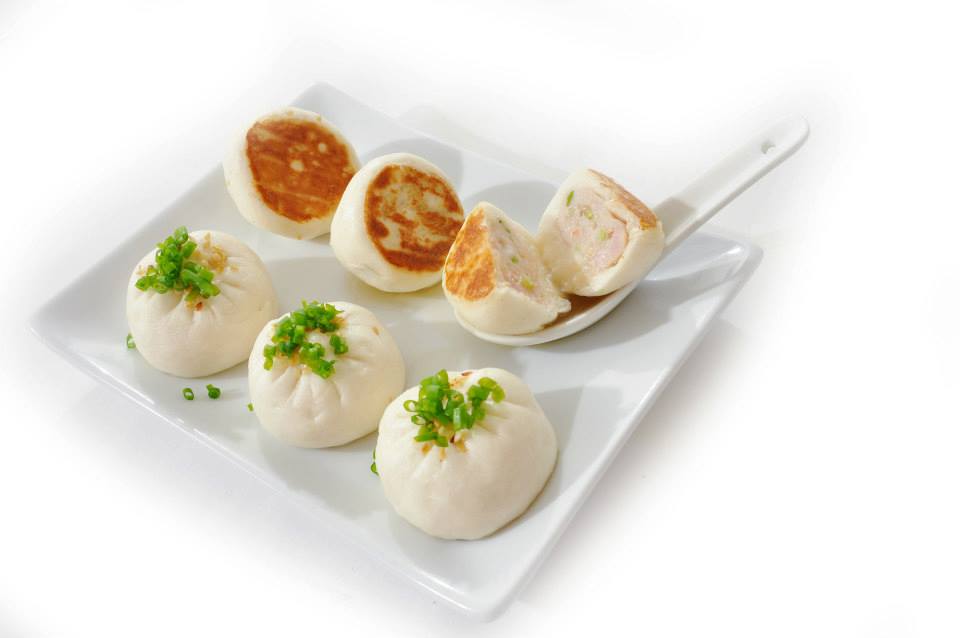 Soya Milk – The Soya milk version of Mien San is being served hot and unsweetened. It will just depend upon your preference if you want to make it cold they will give you a glass full of ice and syrup for sweetness. After trying this one I remember a place in Hsinchu Taiwan where I always came every morning my off to go get some soya milk and mien. Mien San's soya milk brings back my fond memories of Taiwan. This item is delicious I think a lot of you will enjoy this cold and sweet dessert just like me.
Fried Porkchop Noodle Soup – If you're expecting the fried porkchop and noodle soup to be incorporated then no, the Fried Porkchop of this dish is served separately with its own sauce. The noodles and the porkchop are delicious by themselves however combining them together makes it even more delicious.
This one is perfect for rainy days or cold days and adding some chili sauce and other condiments made this one really a comfort food. Also one of their best-selling products and a must-try item that you shouldn't miss.
Cold Tofu and Century Egg – The century egg and tofu are dipped in a sweet light soy sauce with some fine garlic. This Mien San Noodle House menu is definitely one of the best-selling items. I have tried this one already in Hsinchu when I was still living there and I'll say that the version of Mien San is close enough or identical to the ones that I used to get in Taiwan. If you're adventurous this is a must-try, see it for yourself.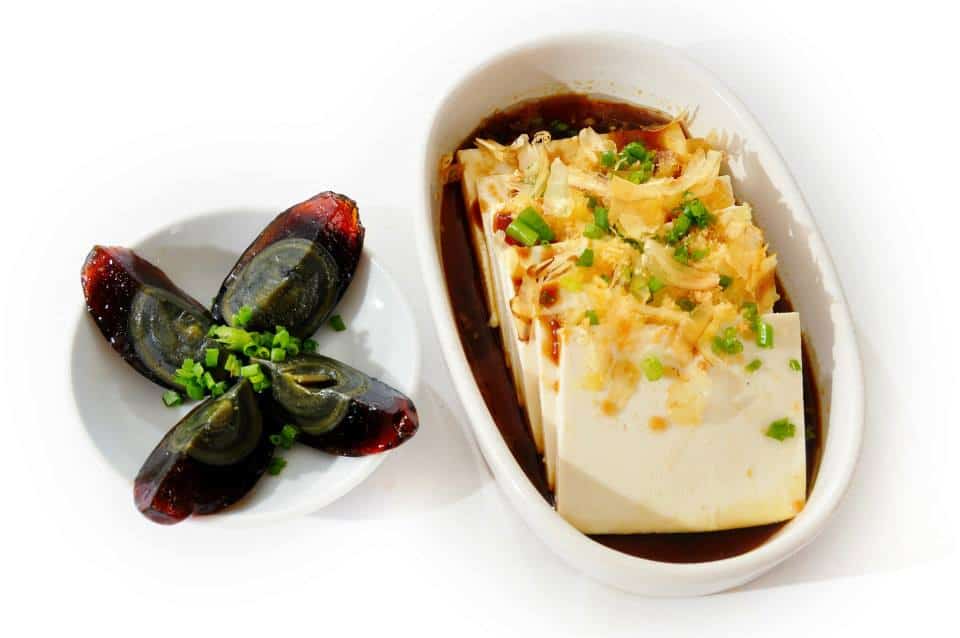 Taiwanese Beef Noodles – Taiwan beef noodles are my favorite food in Taiwan and almost every day I consume a serving of their beef noodles that I substitute for the rice; that's why I'm pretty familiar with the authentic taste of beef noodles in Taiwan. This is a bit close to the original but needs improvement however when it comes to the taste I can't complain no more. This item is also one of the must-try items on their menu.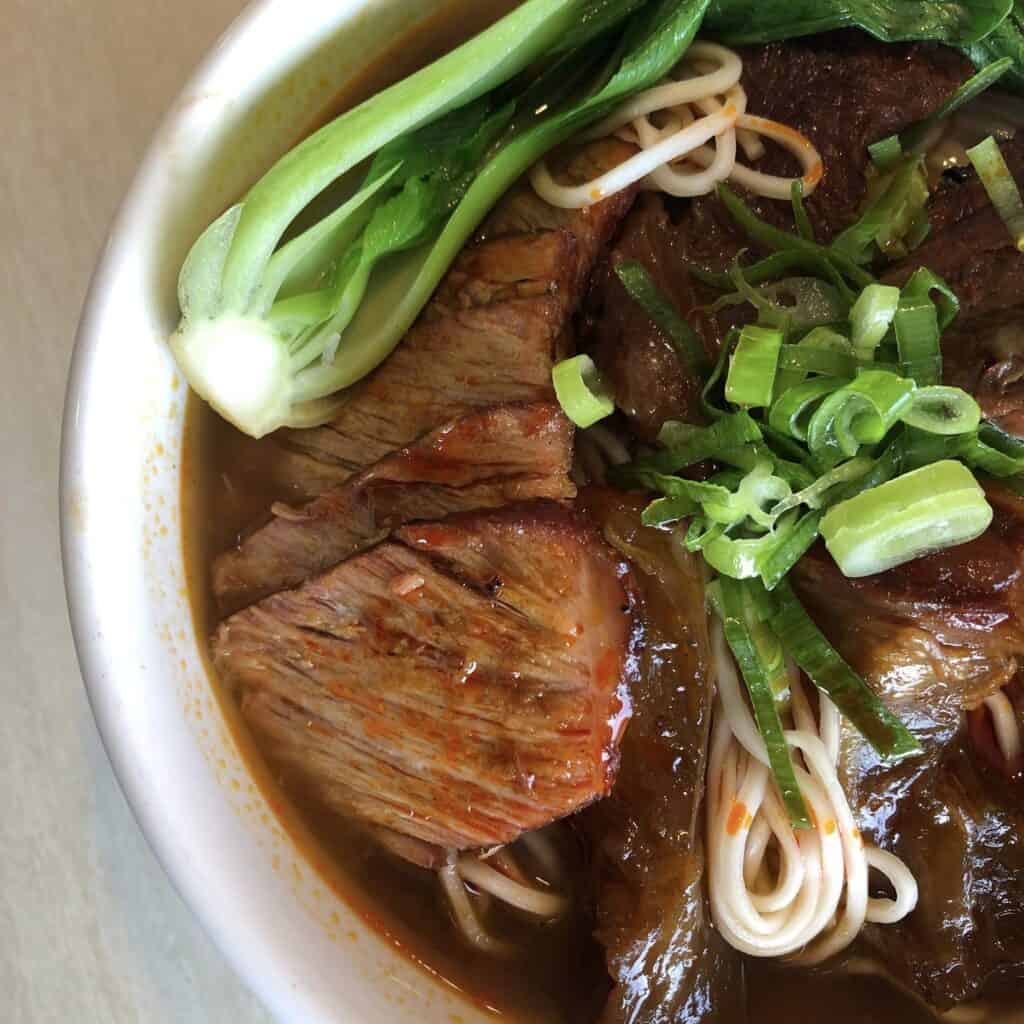 Fried Noodle
Mien San Noodle House offers fried noodles on their menu, they have 4 options for fried noodles. The first one is their Xiamen Fried Bihon, this one is made for sharing and is good for 4 people. They also have Sate Chopsuey Chami, this one is single serve. They also have items like Sate Beef Chami and Slice Pork w/ Vegetable Chami.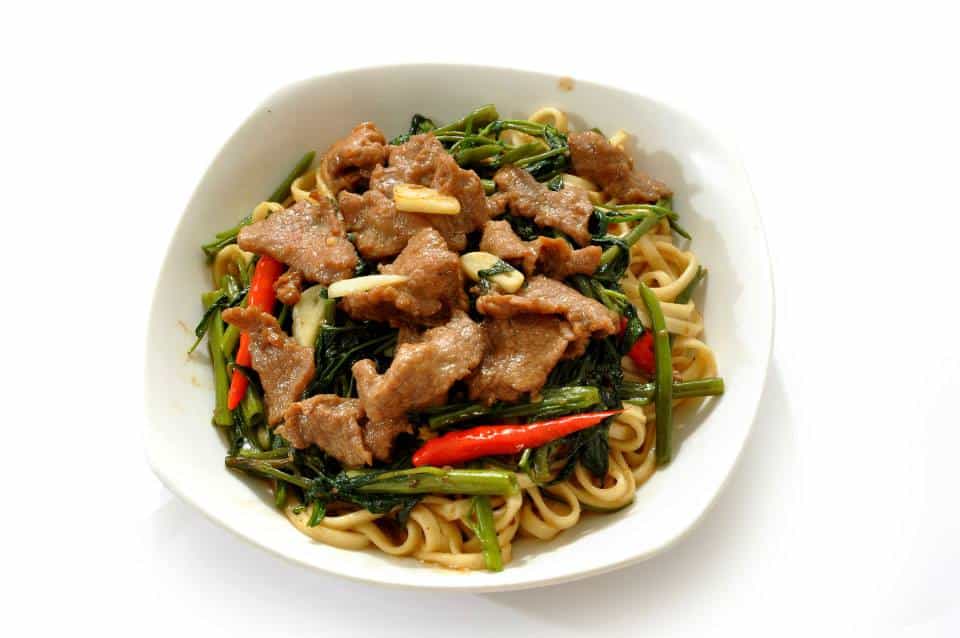 Congee
If you're not into noodles then maybe their congee menu is the one for you. In this menu, they have 5 options to choose from. They have fish congee and C-Egg w/ Pork Congee. Other than that they also have Chicken w/ Veg Congee and Bola-Bola Congee but if you want to keep it simple they also have plain congee.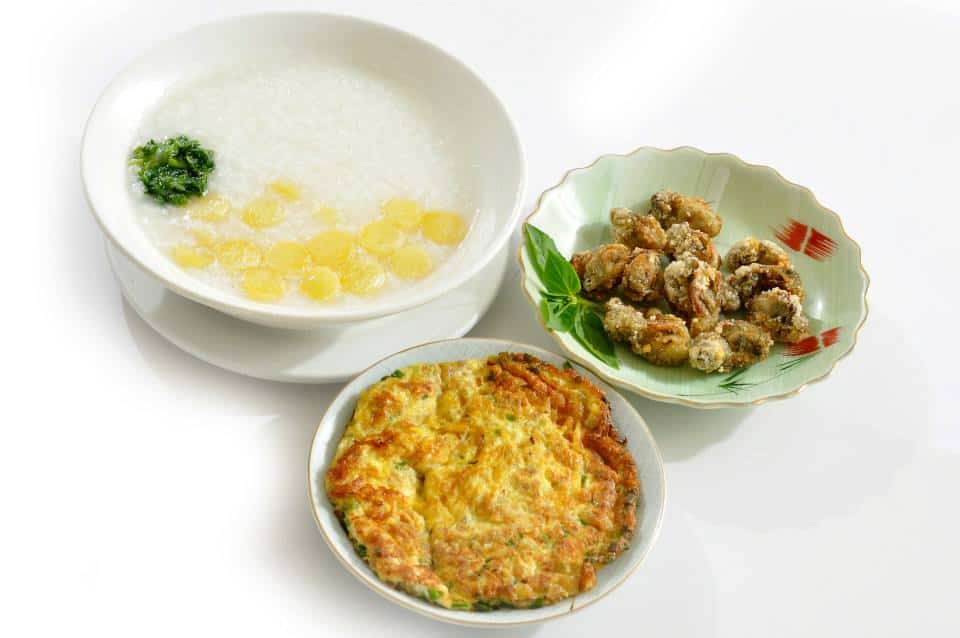 Mien San Noodle House Menu Delivery
You can order your favorite Mien San delicious items simply by calling them directly on their landline number at 87215794 or mobile number at 09455394399 or 09394378128 for their Quezon City branch and 09153770768 for San Juan branch.
Social Media Pages
Elevate your dining experience by joining their thriving online community. Follow and engage with Mien San's social media pages for a taste of exclusivity – from tantalizing sneak peeks to delightful offers.
Facebook: https://www.facebook.com/miensan168gilmore
Instagram: https://www.instagram.com/miensannoodlehouse
TikTok: https://www.tiktok.com/@mien.san.noodle.h
Frequently Asked Questions
Mien San Noodle House. Are they halal-certified?
Mien San Noodle House is a non-halal-certified restaurant since they use an ingredient that is haram or not consumable by our Muslim friends.
What are Mien San Noodle House's business hours?
It depends on the location. Their Quezon City Branch is open from 10:30 in the morning until 11:00 at night while their San Juan branch is open from 11:00 a.m. until 2:00 p.m. and reopens at 4:00 p.m. until 7 p.m.
What are the payment methods that are acceptable at Mien San Noodle House?
They accept cash payment but at the time that we visited we tried paying by card but unfortunately, they are not accepting credit cards at that time.
Conclusion
The Mien San Noodle House menu has a lot of delicious food items that I truly enjoy. It's like I returned to Taiwan at that time because the foods are just perfect and authentic tasting. Their place is really spacious and comfortable too, aside from that they also have a clean and well-maintained place. Very customer friendly I may say and crews are all nice. Highly recommended for those who love Chinese and Taiwanese dishes or for those who want to explore foods and want to try Chinese and Taiwanese dishes. Great experience that gives value to your money.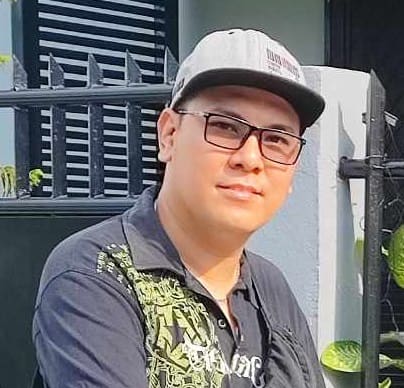 Hi! I'm Nivek Strife, the person who made MenuPH. I'm the one who added most of the popular menus you see on this website, and I really hope you enjoy them! Feel free to check them all out.
Growing up, I was surrounded by lots of tasty foods, like the classic Adobo and the sweet Leche Flan. That love for the many flavors of the Philippines is what got me excited about adding to MenuPH. When I learned how to make websites, I saw the need for a place to show off all the amazing Filipino dishes, and that's how MenuPH started.
MenuPH isn't just a website; it's like a fun journey into food. I've teamed up with famous chefs and found great places all over the Philippines to bring you a bunch of menus that show off the best of Filipino cuisine. Whether you're into the usual dishes or new twists, MenuPH is here to guide you through the rich world of Filipino flavors.
With MenuPH, my aim is to help local businesses, talk about good food choices, and make a group of friends who love food. No matter if you like fancy restaurants or street food, MenuPH has something for you. Come join me on this food adventure as we find great places, taste real flavors, and enjoy the unique food traditions that make the Philippines awesome.